Samsung Galaxy S22 Ultra Tips and Tricks in 2023
Listen to the Podcast:
It is not a lie if we say that the Samsung Galaxy S22 series has one of the best cameras on the market thanks to the optimization and rendering of the device's software that allows you to take incredible photos and videos day and night.
This article is all about Samsung Galaxy S22 Ultra tips and tricks. We will give you the ultimate tips and tricks in 2023 for your new Samsung Galaxy S22 Ultra. Pay attention!
How to Take Advantage of the 108 Megapixels of the Camera?
The primary camera of the Samsung Galaxy S22 has 108 MP, which you can use when you choose the [3:4] option. But, if you have the Samsung Galaxy S22 Ultra, you are in luck since the camera of this device has the "detail optimizer" option, which, when activated, collects essential details such as more excellent color or brightness; without having it started, it would not.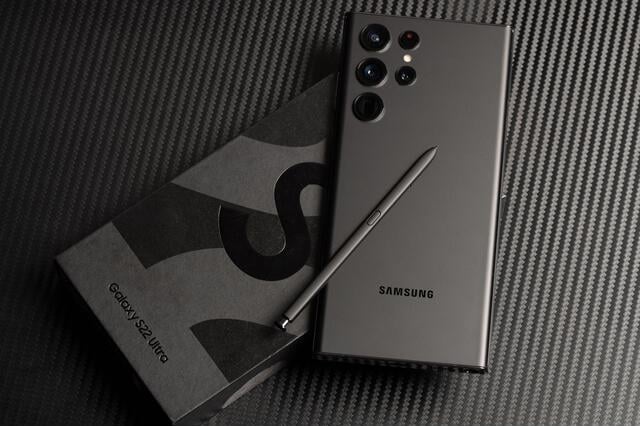 To activate this function, select it in the grid icon at the bottom of the screen when choosing 108 MP. Having it started will put "detail optimizer activated," allowing you to enjoy a higher level of detail even when zooming.
Tips 1: You can customize your home screen to suit your needs. You can add or remove app shortcuts, widgets, and folders. To do this, press and hold on an empty area of your home screen, select "Widgets" or "Wallpapers," and follow the prompts.
Take stunning pictures with 8K videos
Yes, you read it right. Motion pictures don't always come out in the best way since, despite having excellent stabilization, the Samsung Galaxy S22, S22+, and S22 Ultra are not perfect either!
That is why a great trick to take these images is to record a video in 8K and crop it in the frame we want, either to take a moving or a still photo.
Is Samsung Galaxy S22 Ultra better than iPhone 14 Pro?
Sometimes the large size of the new devices makes it a little more difficult for us to take pictures than before, especially for those who don't have such big hands. That is why the Samsung Galaxy S22 incorporates a function to have a floating shutter and solve this problem.
Tips 2: The Galaxy S22 Ultra allows you to use two apps simultaneously in split-screen mode. To use this feature, open the first app you want to use, then swipe up from the bottom of the screen to access your recent apps. Tap and hold the second app you want to use and select "Open in split screen view."
How active? Very easy. You must put your finger on the camera button and slide it up to have the floating shutter. Then you position it where it is most comfortable for you.
Voice record
You also have the option to take photos using voice commands, which you can set up in Settings > Voice commands. You have to say "smile," "potato," "capture," or "shoot."
In addition, you also have the option to record videos by saying "record video."
Get the most out of the s pen
Complete functionality for the Samsung Galaxy S22 Ultra. And it is that one of the many functions you can perform with the Samsung pen is to take pictures or open the camera by holding down the pen.
Tips 3: The Galaxy S22 Ultra comes with Google Assistant built-in. You can set reminders, send messages, and perform other tasks hands-free. Simply say "Hey Google" to activate it.
Take professional photographs with the Samsung Galaxy S22 series
In this case, the trick is in an application you can download from the Galaxy Store.
This is Expert Raw, an app that will allow you to configure your camera as if it were a DSLR, thanks to its tools, such as adjusting the white balance, ISO, shutter speed, and many more. In addition, it also allows you to take RAW photos in 16-bit.
Don't lose the configuration established in the exhibition
Sometimes when we take a picture, we select the part we want to focus on or reduce the brightness with the exposure. But this usually doesn't last long or plays a trick on us when we accidentally click on another part of the screen.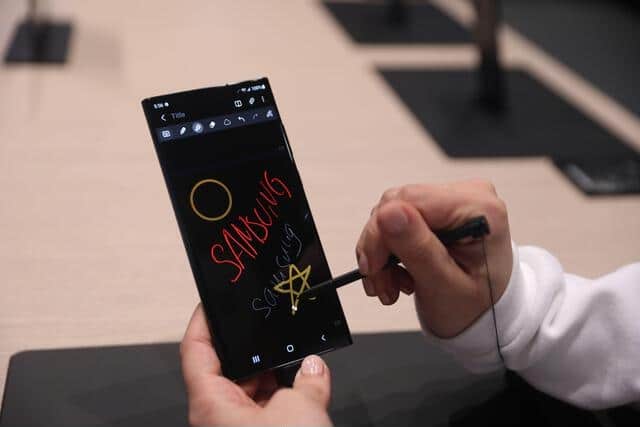 That is why blocking the exposure is possible to avoid losing this setting. And it's as simple as holding down the circle once you've configured it to your liking. Don't worry about tapping elsewhere on the screen when the lock appears over the process, as your exposure will be locked.
Google Camera as a solution to your problems
GCAM is always an excellent mobile option, which would not be less for the Samsung Galaxy S22 series. This Google camera will give you extra performance that the Samsung camera does not have. That is why we recommend you download the apk (since you can only download it from Google Play if you have a Google Pixel).
Tips 4: The Galaxy S22 Ultra has a large screen, which can be challenging to use with one hand. To make it easier, you can enable one-handed mode. Go to Settings > Advanced Features > One-handed mode, and toggle it on. You can then swipe diagonally from the bottom corner of the screen to activate it.
Portrait mode for videos
The Samsung Galaxy S22 series incorporates an option requested for a long time. And it is that thanks to its "video portrait" mode, you can take your videos with the background blurred without the need to use another app or filter for it. Perfect for Instagram reels and other social networks.
Create your filters
A very innovative and super functional option if what you want is to apply the filter of an image that you like but that is not available on your Samsung.
And it is that you will only have to select the image that you like as the basis for your filter and follow the following steps: «Photos» mode > click on the magic wand icon > «My filters» > + Once this is done, you will have your new custom filter in the "My filters" section to add it to another image.
Tips 5: The Galaxy S22 Ultra is 5G-enabled, so faster download and upload speeds can be used. Ensure your carrier has a 5G plan to use this feature.
Remove extra objects in the easiest way
Thanks to the Samsung Galaxy S22, S22+, and S22 Ultra, removing objects, people, or other elements you don't want to be in your photos has never been easier.
And it is that we usually always had to resort to an app or Photoshop to remove what bothered us with the photo. Here, everything is much simpler. Since you only have to open the desired image from the Gallery, click "Edit" and then "Object Eraser." Next, click on the element you want to remove and discover the magic!