How to Recover Unsaved Word Documents on Windows – 2023 Guide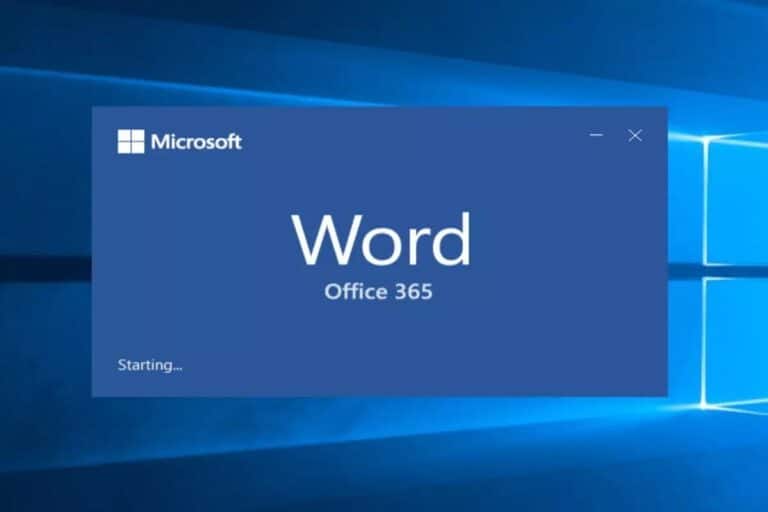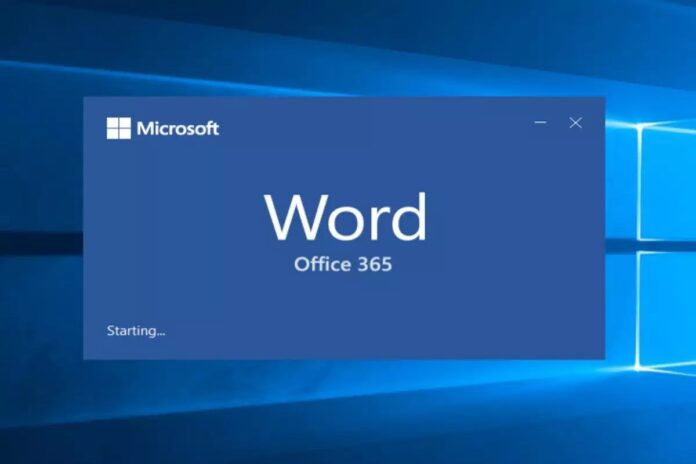 Listen to the Podcast:
You understand how frustrating it is to be unable to save significant changes you have made to a Word document because of a power outage or the unexpected crashing of the word processor. Luckily, the Microsoft Word processor has a wonderful feature called AutoRecovery that, by default, saves your files and documents every 10 minutes.
You may want to know some efficient ways to restore the files and data that have been mistakenly lost or erased. Don't worry; this post will discuss how you can retrieve files that are lost, deleted, replaced, or accidentally unsaved when you are using Microsoft Word on Windows. You can also read the complete guide to recover unsaved Word document on Mac with no glitches.
Part 1. Recover Unsaved Word documents with Windows AutoRecovery Feature
One of Microsoft Word's best features, AutoRecovery, keeps your modifications to the Word document updated automatically every 10 minutes. Changes made within 9 minutes of the application closing, however, cannot be stored. It's important to understand that AutoRecovery does not take the place of Save. AutoRecovery performs best in emergencies, such as rapid application termination or PC power failure.
Relaunching the Microsoft Office Word software is often what you need to do to recover an unsaved Word document on your Windows system. The unsaved file you were working on will then be accessible to you via a new pop-up prompt.
You should search manually for the lost Word document if this approach does not successfully recover your unsaved document. We'll now go through how to use AutoRecovery to restore a Word document that wasn't saved to Windows.
Step 1. Open the Microsoft Word application on your Windows computer, and select "File" -> "Options." Click "Save" in the left sidebar, then copy and paste the AutoRecover file location path into File Explorer.
Step 2. In File Explorer, locate the unsaved Word document and copy the .asd file.
Step 3. Now go to Word processor, click "File" -> "Open" -> "Recover Unsaved Documents" from the bottom menu.
Step 4. Paste the copied .asd file into the File Name box that appears. At last, recover it by opening the Word document file.
Do not worry when you see a notification like "Word experienced an error…", just repeat the steps mentioned above, click "Open" and then select "Open and Repair" from the drop-down menu in the Unsaved Document window.
Part 2. How to Recover Unsaved Word Documents in the Temporary Folder?
If AutoRecovery is enabled beforehand, you can find the unsaved Word document in an alternative way. Here is how to get the unsaved Word document back in the Temporary Folder.
Step 1: Launch Microsoft Word and select "File" from the menu on the top left.
Step 2: From the context menu, click "Manage Document" and select "Recover Unsaved Documents."
Step 3: If you recently lost your unsaved file, you should be able to find it in the home window.
Step 4: To properly preserve the recovered file, open it and select "Save AS" from the top menu bar.
If you have not enabled AutoRecover, you can refer to the following instructions:
Step 1: First, launch the Microsoft Word application on your computer, then select "File" > "Options" > "Save".
Step 2: Tick the boxes near the "Save AutoRecover information for X minutes" and "Keep the last autosaved version if I close without saving" options, and then, click OK. (You can set the time interval you want to save documents in this step.)
Part 3. How Can I Recover deleted Word documents on Windows?
The following solutions can help you restore Word documents that were saved but unintentionally deleted.
Solution 1: You can recover deleted Word documents from Previous Versions
You can use Windows Previous Versions to accomplish this task and recover saved but deleted Word documents. If you activated the Previous Versions feature before the data loss, your PC will save the most recent system backup of your files. To restore your Word files on a Windows PC, follow the steps.
Step 1: Open File Explorer, and click the folder from which your Word documents were wrongly deleted or got lost.
Step 2: Right-click that folder and, from the drop-down menu, select Restore Previous Version. You will see multiple versions that your computer has saved.
Step 3: Select the latest version of your desired Word document, and then, at last, click Restore.
Solution 2: Use File History to restore the deleted Word documents
If you have enabled Windows' native feature File History, you should be able to recover the deleted files. Here are the steps for using File History to recover deleted word files:
Step 1: Go to the Control Panel -> select "System and Security".
Step 2: In the primary window, select "File History" (check the image below).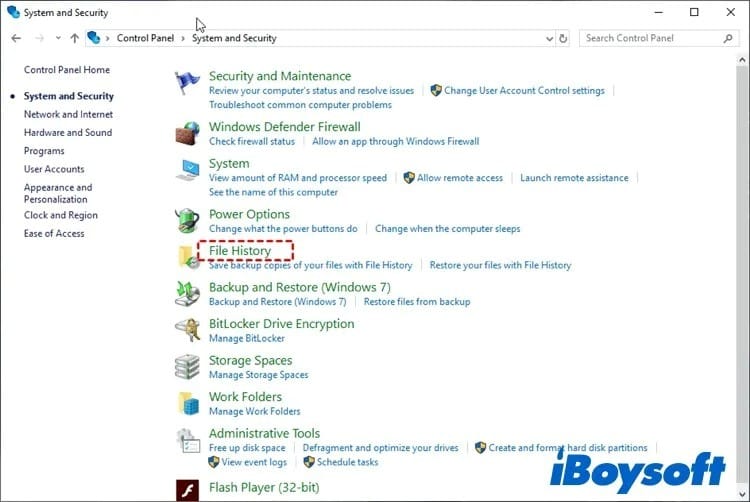 Step 3: Find "Restore personal files" and click on that option.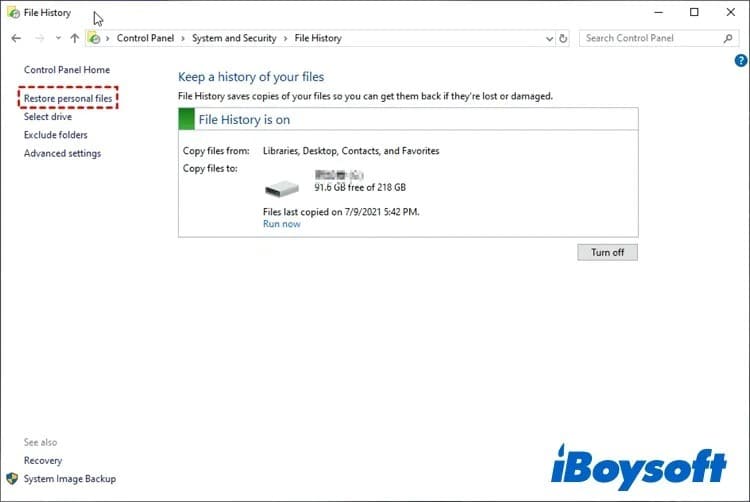 Step 4: To recover your data, find the deleted Word file and then click the Recycle icon at the window's bottom.
Solution 3: Recover deleted Word documents from Recycle Bin (Windows)
Recovering a deleted Word document from the Recycle Bin is easy if you haven't yet manually cleaned out the Recycle Bin after deletion.
Step 1: Open the Recycle Bin on your computer and use the file name to search for the deleted file. Alternatively, you can search for the documents by file type, for example, DOC, DOCX, and so on.
Step 2: Find the desired Word document and choose "Restore" from the context menu.
If you have already manually emptied the Recycle Bin on your PC, it is advisable to use professional recovery software to recover deleted or lost Word document files. Part 4 will show you how to do it.
Part 4. Recover deleted or lost Word documents using the Windows data recovery tool
Take iBoysoft Data Recovery software for Windows, for instance, is an easy-to-use file recovery tool you will need when Word documents suddenly get lost due to accidental deletion, power outage, hard drive reformatting, file system corruption, or disk error.
More importantly, its advanced file scanning and data recovery algorithms make sure that you can also recover unsaved, deleted, and lost Word documents from unmounted, unreadable, corrupted USB flash drives, external hard drives, and other external storage devices.
It's advised to cease saving any files to your computer because doing so could overwrite your lost data and decrease the likelihood of recovering the lost Word documents. The software tutorial below will walk you through recovering the lost Word document:
Step 1: Download iBoysoft Data Recovery software on your Windows computer, install the software and then select the first Data Recovery mode on the main interface.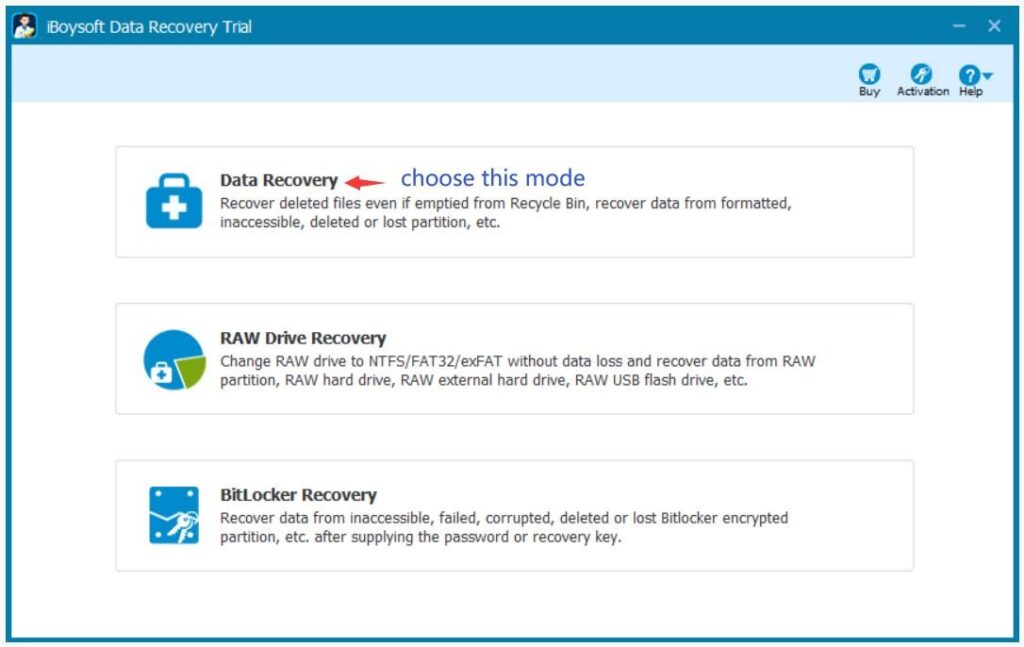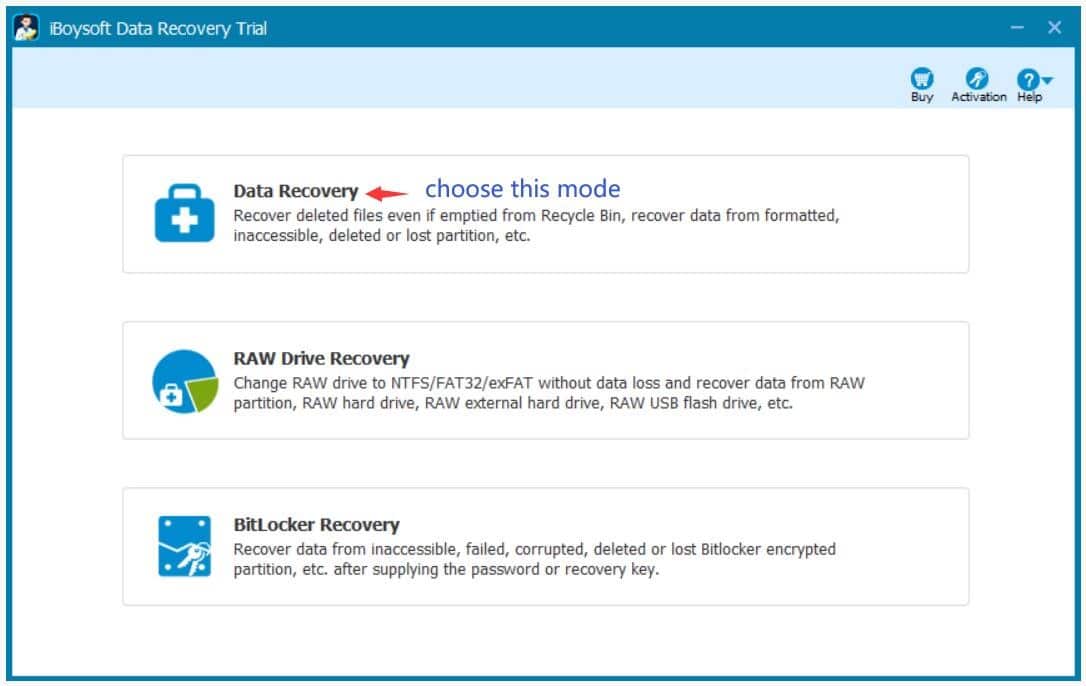 Step 2: In the drive list, find the drive where the file loss occurred and then click "Next", the software will start scanning the partition immediately.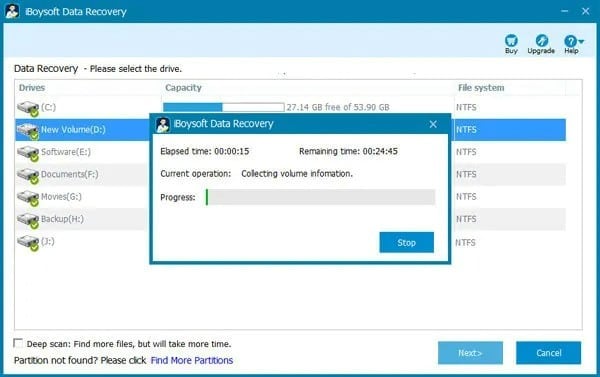 Step 3: When the scanning process ends, you can right-click the recoverable file and choose Preview to check the content.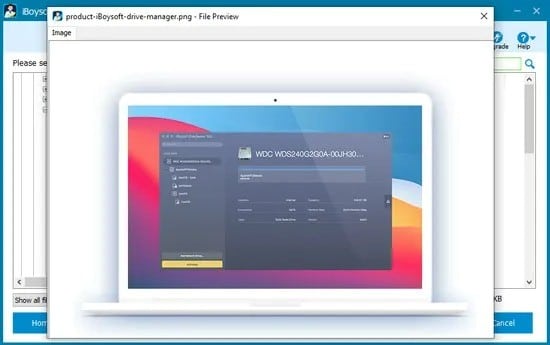 Step 4: To recover the lost Word documents, tick each box near every file and then click Recover. (An important tip: you should save the recoverable documents to another partition or an external data storage device.)
Subscribe to Our Latest Newsletter
To Read Our Exclusive Content, Sign up Now.
$5/Monthly, $50/Yearly