Know Your Rights: What Can a Probate Lawyer Help You With?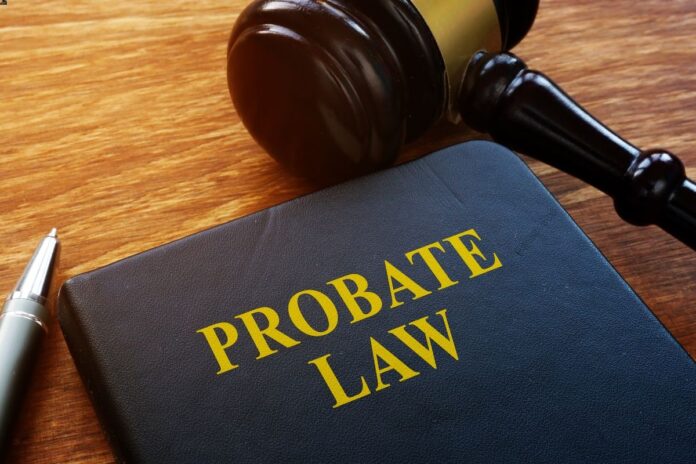 When a person dies away, their assets must be distributed in a manner that conforms with the rules of the state as well as their will, if they have one. An attorney who concentrates their practice on matters related to the administration of estates and wills may give beneficiaries of an estate or the executor of a will aid in discovering estate assets and beneficiaries, as well as in the process of dividing up assets and inheritances.
What Is a Probate Lawyer?
When it comes time to settle an estate, the executor of a will or the beneficiaries of an estate may seek the assistance of a state-licensed probate lawyer. Their services might include finding and taking stock of assets, looking into and paying off debts, distributing and settling an estate, and other similar tasks.
Probate attorneys may help with estate planning, but they often charge a lot of money for the basics like establishing guardianship, writing a will, and creating a trust.
There are a few different ways that attorneys who handle probate cases might be compensated, such as by the hour, for a fixed fee, or even, in certain areas, a percentage of the estate's worth.
Why Do We Need Probate Attorneys?
Obtaining the services of a probate attorney may help you with the many aspects of estate planning, including the drafting of wills and powers of attorney, and can also provide you with legal advice throughout the whole process. Take into consideration the following reasons for engaging the services of a probate attorney:
A probate lawyer is your legal advisor. Since probate lawyers know the law well, they can quickly solve any problems you may have with filing paperwork, valuing property, transferring property, or challenging a will. Throughout the whole process of probate, they will provide the beneficiaries and executors with expert assistance at every turn to make sure everything goes well.
· Probate experts analyze your assets and beneficiaries. Your attorney may be able to help avert arguments among beneficiaries by reviewing the contents of the estate plan in great detail and providing advice based on that examination. It is essential to look through the estate plan as well as the estate's assets to ensure that there are no issues with the estate plan. 
Probate attorneys safeguard estates. There is a possibility that certain family members may make claims against the estate without going through the required legal procedure. If the estate is not safeguarded, it will be difficult for beneficiaries to claim that the deceased person bequeathed the assets to them even if there are no legal papers to support such a claim. Therefore, the best way to prevent future arguments and confrontations is to always be prepared. The executor of the estate and the beneficiaries both benefit greatly from the ease and relief that comes with hiring a probate lawyer.
Probate attorneys help heirs and beneficiaries. As the beneficiaries and the estate executor go through the process of probate, it is reasonable to anticipate that they may have questions about the necessary court paperwork and affidavits. When you have a probate lawyer on your side, handling these things will be simpler from the very beginning to the very end.
Who Hires a Probate Attorney?
When a person dies, a person is designated to act as the executor or administrator of their estate. This person is responsible for managing the estate and distributing the assets. The will of the person who has passed away specifies who will be the executor of their inheritance. If there is no will, the state will appoint an administrator. Every state has its own set of standards that determine who may fill the role of administrator. Usually, the surviving spouse is in charge of this, followed by the children, then the parents, and finally the siblings. 
Conclusion
An estate lawyer is also unbiased. Losing a relative or loved one may be emotionally challenging. A probate lawyer can put aside other people's strong feelings and make a fair decision in a dispute.
Probate may be complicated, especially for big estates. When probate is over, the executor or administrator must submit a final account. This comprises an asset and a bill list. It's important to keep track of sales profits and losses and leftover finances.
A probate attorney protects the executor or administrator's paperwork. Without a lawyer, the executor or administrator is accountable for any filing mistakes. In complex circumstances, a qualified probate lawyer will consult with an independent accounting company. 
Subscribe to Our Latest Newsletter
To Read Our Exclusive Content, Sign up Now.
$5/Monthly, $50/Yearly