The Student's Lifeline: The Vital Role of Mobile Phone Plans in Academics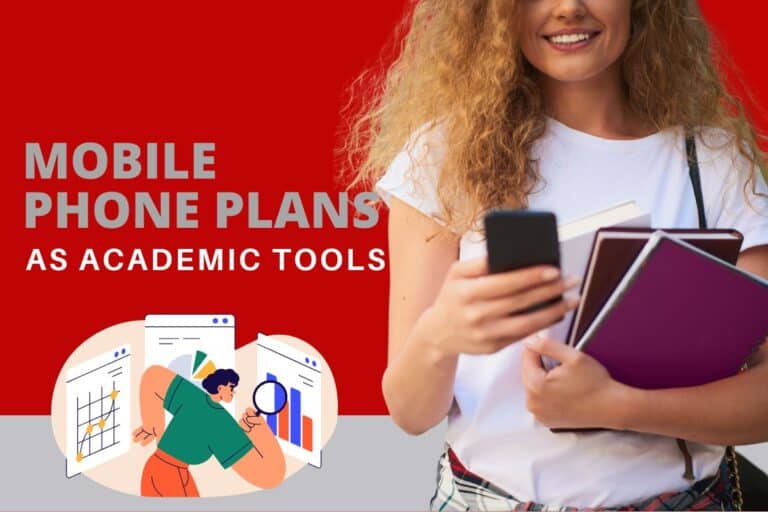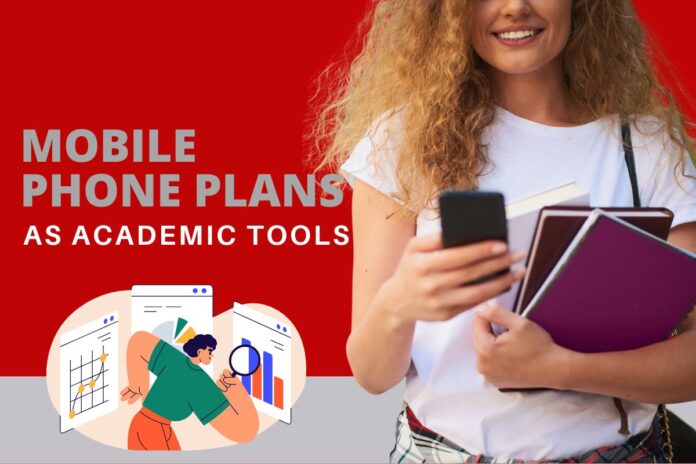 Access to mobile phones and cellular service subscriptions has become increasingly important for students learning journeys. The ability to connect with information and communicate with others has significantly transformed the way students learn and manage their educational responsibilities.
In this article, we explore the critical role of mobile phone plans in supporting students' academic pursuits and highlight their recent emergence as an essential tool within the educational landscape.
Access to Information
Among the most notable benefits of student-centric mobile phone packages is their capacity to facilitate internet connectivity. Scholars can obtain a plethora of knowledge using their electronic devices.
Students can quickly delve into a variety of topics and investigate a number of online academic resources, including databases, catalogs, and scholarly periodicals. This feature enables learners to complete assignments and write papers more efficiently, allowing them to excel academically.
Online Learning
Mobile phone plans have also made online learning more accessible and convenient. In this digital age, mastery of online platforms offers many possibilities; for instance, you can attend virtual classes remotely at your convenience. Additionally, you can easily submit assignments while communicating with professors and peers using state-of-the-art software applications.
Time Management
Due to their versatility, cellular plans have emerged as a valuable asset in terms of efficient time management for students. These technological wonders are indispensable because they enable them to regulate and arrange their schedules adeptly, set crucial reminders at reasonable times, and maintain an organized routine.
Amidst the pandemic, learners must juggle their virtual classes, coursework, and assessments within their abodes. The weight placed on this feature has been magnified in such circumstances.
Communication
Mobile subscription plans have made communication more accessible and convenient for students. With various messaging and calling apps, students can communicate with their peers, professors, and international contacts without worrying about expensive international calling charges.
Applications for messaging have gained widespread recognition among scholars by offering a dependable yet economical approach to maintaining contact with their close acquaintances.
Responsibility and Cybersecurity
While it is true that phone plans offer numerous advantages, students must also remain aware of the possible drawbacks. Scholars must exercise discretion while utilizing their cellular devices and establish limits on their employment to refrain from squandering time on nonconstructive undertakings.
Given the copious corpus of personal information held within mobile devices, it is incumbent upon pupils to be mindful of potential hazards that may arise from cyber attacks. It is of the utmost importance that pupils take appropriate measures, including applying strong passcodes, installing and utilizing anti-virus programs, and making a conscious effort to steer clear of dubious internet domains and hyperlinks.
The Bottom Line
To summarize, mobile phone plans have emerged as an essential ingredient of the educational expedition for scholars. As mentioned earlier, the plans provide them with a gateway to knowledge, interaction, and tools that aid their voyage through academia. Since students can now connect to the internet, participate in virtual classes, handle their schedules proficiently, and remain socially active with their peers, cellular devices are indispensable assets. Learners must exhibit sagacity and discretion when employing mobile devices while considering plausible perils.