Mild COVID Symptoms Expected to Affect 65 Million People Weekly in China's Latest Wave
COVID-19 was first found in humans in China more than three years ago. Models presented at a medical meeting show that the current wave of infections could reach as many as 65 million cases per week by the end of June.
Even though 767 million confirmed cases and more than 6.9 million deaths may seem like a lot, Wang Guiqiang, director of the Department of Infectious Diseases at Peking University First Hospital, told the official newspaper Beijing Daily that the predicted outbreak in China will have less severe symptoms.
And experts say it is possible that the disease will only spread in China. Raj Rajnarayanan, assistant dean of research and associate professor at the New York Institute of Technology as well as a top COVID-variant watcher, told Fortune that when it comes to XBB variants, "the rest of the world has seen them all." But until recently, "China hasn't."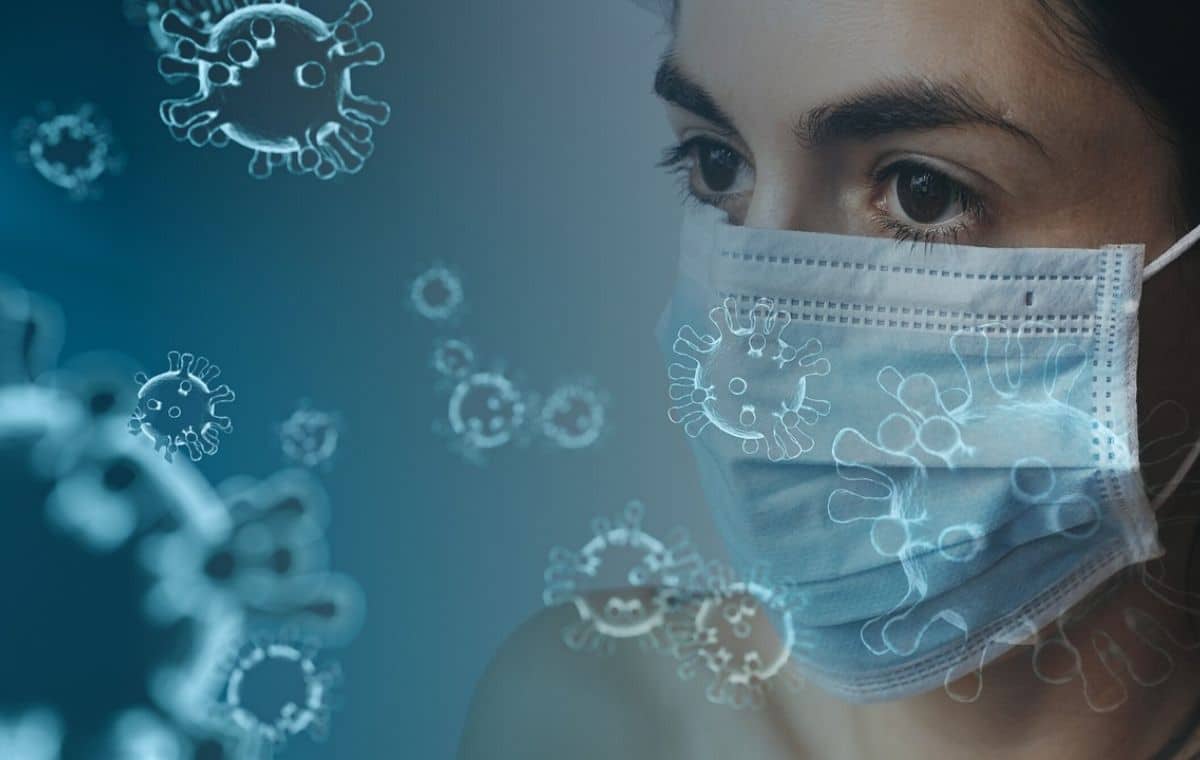 Zhong Nanshan, an expert on respiratory diseases, said on May 22 at a meeting in the southern city of Guangzhou that the current wave of infections, which started in late April, was "anticipated." According to the official Global Times, his models showed that by the end of June, the number of new cases each week will reach a peak of 65 million.
Beijing eased up on its strict "zero-COVID" policy, and in December 2022 and January 2023, an omicron variant that was different from the present one ripped through China.
Wu Zunyou, the head researcher at China's Center for Disease Control and Prevention, told CNN in January that about 80% of China's 1.4 billion people got sick during that wave. People crowded into hospitals, and families had to wait for days to cremate the dead.
Most people don't take the new COVID wave seriously, said Mr. Lin, who asked to remain anonymous because the subject is sensitive. The person from Quanzhou in the province of Fujian said, "They go about their daily business and don't do anything to protect themselves. There are no masks."
Mr. Lin told VOA Mandarin that he was affected in the middle of December 2022, not long after Beijing lifted the lockdowns that had sent the world's second-largest economy into a tailspin.
In May, he found out he was sick again. Mr. Lin said that he knew other people who were probably infected again but didn't get a COVID test because their symptoms were so weak.
Mr. Zhang got sick for the first time in December. He told VOA Mandarin that he got sick again in May while on a work trip to Shanghai and Beijing. The man from Hunan province, who asked to use a fake name so he wouldn't get in trouble, thought he had caught a cold from the air conditioning he was exposed to on his trip.
But while he was still in Beijing, he took a test and got a good result. He went to a hospital and said a doctor told him, "People all over the country are like this. There's no need to see a doctor. Just leave."
After four days of not sleeping, not being hungry, and having a fever that kept coming back, Mr. Zhang went to another Beijing hospital. He did say that he was given Pfizer's anti-coronavirus drug Paxlovid.
He told VOA Mandarin, "I took the medicine at noon and felt better by night."
During his time in the hospital, Mr. Zhang said, "All the infectious disease rooms were full, and the line to get an appointment was very long. The hospital put patients from the Infectious Diseases Department in the rooms of other departments.
Jin Dong-yan, a biochemistry professor at the Li Ka-shing Faculty of Medicine at the University of Hong Kong, told VOA Mandarin that the situation in China and the U.S. isn't very different, but that the Chinese media pay more attention to the spread.
Jin said, "Looking at the data, the U.S. has had about four peaks since the outbreak last year, but each peak is getting smaller and smaller."
At its most recent peak in January, the United States had more than 5 million cases per week.
On May 5, the World Health Organization said that COVID-19 was no longer a health issue around the world.
In May, China also ceased publishing weekly case updates, making it challenging to determine the exact scope of the ongoing outbreak.
From January 4, 2020, to May 27, 2023, the U.S. Centers for Disease Control and Prevention (CDC) reported that COVID-19 was a factor in more than 1.1 million deaths in the country.
From January 3, 2020, to May 31, 2023, there were approximately 100 million confirmed cases of COVID-19 in China, and Beijing reported more than 120,000 fatalities to WHO.
Subscribe to Our Latest Newsletter
To Read Our Exclusive Content, Sign up Now.
$5/Monthly, $50/Yearly