Intel Ends its Chip to Mine Bitcoin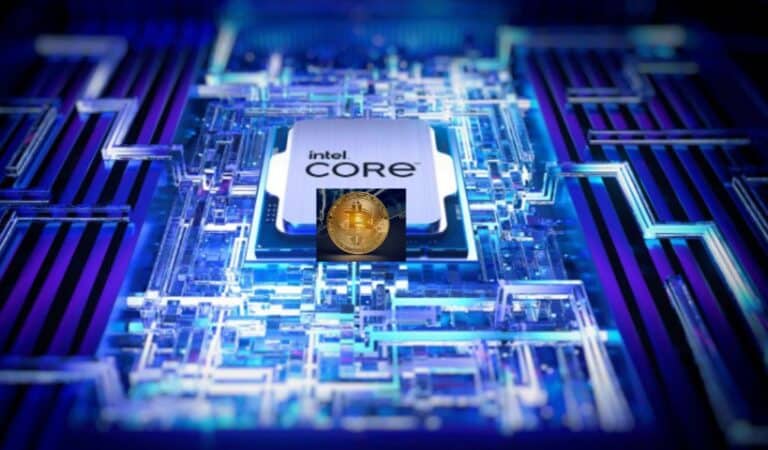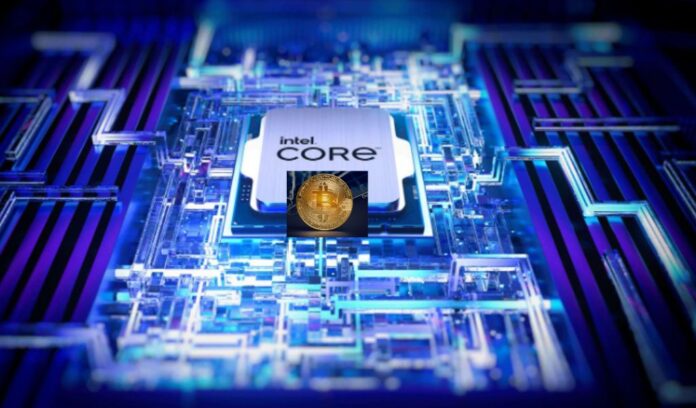 Listen to the Podcast:
Intel's journey into the world of cryptocurrencies has come to an abrupt end. Tom's Hardware says that the company has chosen to stop making Blockscale, its chip designed for Bitcoin mining equipment called ASIC miners. The news comes just a year after the first generation of the gear came out, which will not be replaced in the near future.
Intel hasn't said more about why they made the decision. In a statement to the media outlets listed above, the company said that the choice was made as part of a process to prioritize investment over what the company calls IDM 2.0. The latter is a mixed-component manufacturing model in which it offers its foundry service to third parties and sends some processes to key partners.
So, Intel stated that it will not continue making the Blockscale series of chips, which people thought were only for Bitcoin mining. Even though the gear is no longer being made, Pat Gelsinger says he will continue to help clients with whom he has a long-term commitment.
Even though mentions to the Bitcoin mining chip are no longer on Intel's website, the company will continue to take new orders from interested buyers until October of next year. Shipments, meanwhile, will continue until April 2024. From then on, it is unclear when support for the chip in question will be extended.
Intel Gives up on Blockscale, its Bitcoin Mining Chip
When Intel said that its chip could be used to mine Bitcoin, it seemed like a very interesting bet by the American company. It's that, behind the start, there was a promise to fix one of the biggest problems with mining this cryptocurrency, which is that it uses a lot of energy.
The energy economy of Intel hardware is a big deal. Raja Koduri, who was the company's chief engineer at the time, said that Blockscale chips mined cryptocurrencies using the SHA-256 algorithm 1,000 times faster per watt than traditional hardware.
Intel's plan quickly caught the attention of a number of well-known companies. The first company to say it would use the new bitcoin mining chip was Block, which was started by Jack Dorsey, who also started Twitter. It wasn't the only one, though. Large cryptocurrency mining pools like Griid and Argo Blockchain have also turned to this potential part.
Even so, it's clear that Intel is no longer putting a lot of effort into making gear specifically for Bitcoin mining. Or that, since it was one of the company's newest businesses, it became a way to cut costs. Let's not forget that the chipper in Santa Clara, California, had a financial 2022 to forget. Something that was especially clear in the third quarter, when their revenues fell by 85% compared to the same time last year. Situation that made it necessary to plan for a lot of cuts.
Also, the price of Bitcoin has changed a lot in the last year. In March 2022, when Intel revealed BlockScale, the price of a cryptocurrency was about $40,000. This value was much lower than the all-time high, which was $69,000 in November 2021, but it was still higher than what would be seen in the coming months. The BTC fell sharply, and by January 2023, it was worth less than $17,000. Since then, it has come back and is now at $30,000. However, a new drop is not impossible.
Plenty of Time to Change your Mind
Even if a company seems profitable, it is clear that not all companies are willing to deal with such instability.Any way you look at it, Intel hasn't fully shut the door on the idea of staying connected to the crypto world.When asked if the cancellation of Blockscale meant that the company was leaving the blockchain market for good, the company said that it would keep "monitoring market opportunities."After all, neither yes nor no.
You have a lot of time to try it out if Intel changes its mind and decides to start making specific hardware for ASIC miners again. Even so, the last Bitcoin won't be mined until 2140.