How To Move A Piano: Tips From Expert Movers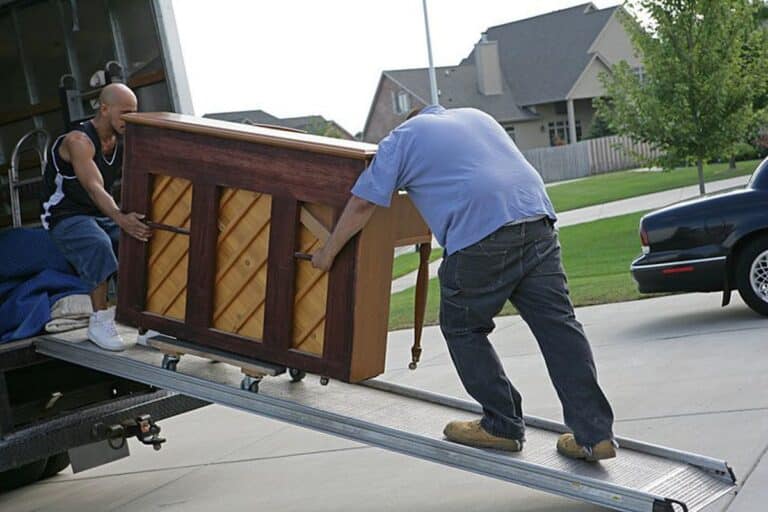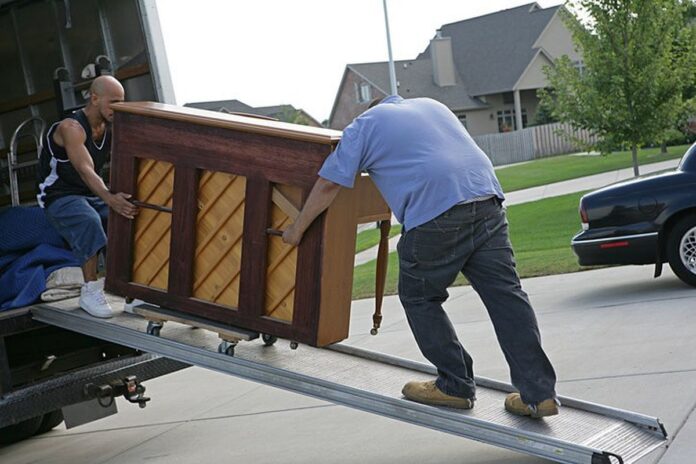 A piano is heavy, fragile, costly & large. Pianos come in different weights, from 300 pounds to 1,400 and more! So it becomes a risky and daunting undertaking to move from point A to point B on one's own. To move a piano, it is clever to resort to the services of a professional moving company. An experienced moving company has all the equipment, safety covers, movers & transport that are needed to successfully finish the process.
Tips on how to move a piano safely
A good plan is half the deal. So, make one and determine before moving a piano:
The weight and measurements of the piano so as to calculate the number of necessary people (from 2 to 6)
The way — it shall fit all the hallways, doorframes & elbows. It would be best to use a cargo elevator in the building but in the biggest part of them, it's simply absent
The supplies — if there is a plan to move an instrument on one's own (and there is an absolute assuredness it's doable without pro movers). These are composed of dollies/skids, wraps, stair ramp to/from the van and stairs, tie-down straps to secure it during the move & work gloves (to avoid hand injuries)
The moving day: clear the path, remove all hindrances on the way and organize movers and a transport vehicle.
On a moving day, disassemble all the moving parts, cover everything in soft furniture blankets, use film and tape & move very carefully, using the best lifting techniques.
What not to do when moving a piano?
When you move a piano, along with the dos, there are also don'ts, which one also has to bear in mind to make the process smooth & seamless.
Don'ts are:
1) Moving the piano without the right equipment. These include skid/moving board/dollies, on top of which an instrument is mounted & a stair ramp so it can be smoothly moved through the staircase, and unevennesses of the floor and ground. These also include a capacious enough van or truck, which must definitely be equipped with a ramp or a hydraulic lift, depending on the weight of the instrument.
2) Not using the soft cover, shrink-wrap & tape. Piano moving presupposes its movement between the walls, staircases, doorframes & hallways. After contact with surfaces, it can be scratched or bumped. Not only does this affect the appearance but also it can damage the sound it will emanate afterward.
3) Not disassembling the instrument whenever possible. Depending on the make of the piano, it can have a detachable lid, lid hinge pins, legs & pedals. This makes the resulting weight lighter and also prevents those parts from being damaged (they all are particularly fragile and must be soft-covered).
4) Not measuring the path and not knowing its bottlenecks. It's necessary to make sure that the way allows the piano to be moved through and it will not be stuck somewhere. Also, make sure to fence off all possible moving obstacles like pets or passing-by people.
5) Lifting or pushing the instrument by its fragile parts when moving a piano. Casters and legs are very fragile and are not the points of applying physical effort when pushing the instrument from point to point. Casters are only good for moving a piano on a perfectly flat floor but that's never the case when moving it between locations because there are stairs, doorsteps, grass, asphalt with cracks & a multitude of other unevennesses.  
6) Not hiring piano movers if it's clear it's not feasible to cope with the task. Even though one might gather enough people to lift and move a piano, as we've already said, it might weigh hundreds of pounds and even well above one thousand pounds. So it will be simply silly not to use professional moving services. Otherwise, there are high risks of people's cricks and piano cracks. Not to mention the complete damage to the instrument if turning it wrongfully or it will wiggle & bump inside the van, not being properly secured, so comes into a complete disbalance (temporary or permanent).
7) Not organizing a piano tuner after the instrument is successfully delivered to a new place. It is necessary to tune a piano again because even if piano movers did a perfect job, there will be micro changes to its sound. A professional tuner is able to hear them and make it sound amazing again.
Hire professional piano movers
Remember that it is well possible to avoid all the hustle & bustle of planning & moving (as well as risks of damage to people & the instrument) by contacting a professional moving company. A reliable moving company that has been working for several years on the market and has done dozens of such moves and is perfectly aware of all the peculiarities of moving all kinds of pianos.
We have to stress again that a piano is a valuable musical instrument, which costs on average 3-6 thousand dollars. Some pieces are easily worth much more! If you are one of those high-end professional piano players or composers, there might be a piece worth hundreds of thousands (if not over a million!). That's why the answer to the question of how to move a piano is only resorting to professional movers.
Not only do they provide all the manpower and equipment but also they are responsible for any possible damage during the process. A regular contract also includes insurance. And if an instrument is very valuable, then it can be appreciated by an insurance agent to indicate the right cost in the contract.
How much does it cost to move a piano?
The piano moving cost depends strongly on such variables:
The weight of the instrument

Its shape (an upright one is easier and more straightforward to

move

compared to a baby grand or full-size grand piano)

The floor at the pickup and destination and cargo elevator presence

The moving distance between the points that a piano moving company shall cover on a vehicle

Clearance of the path and its evenness: floors, stairways, doors, hallway elbows, etc.
The points named above not only define the required time needed for piano moving but also the number of specialists involved, the size of the car & the special equipment that shall be brought along.
Contact our professional transporting company and we'll give the best quote based on the parameters of the move.
Subscribe to Our Latest Newsletter
To Read Our Exclusive Content, Sign up Now.
$5/Monthly, $50/Yearly