How to Manage Funding for Two-Wheeler Loan EMI?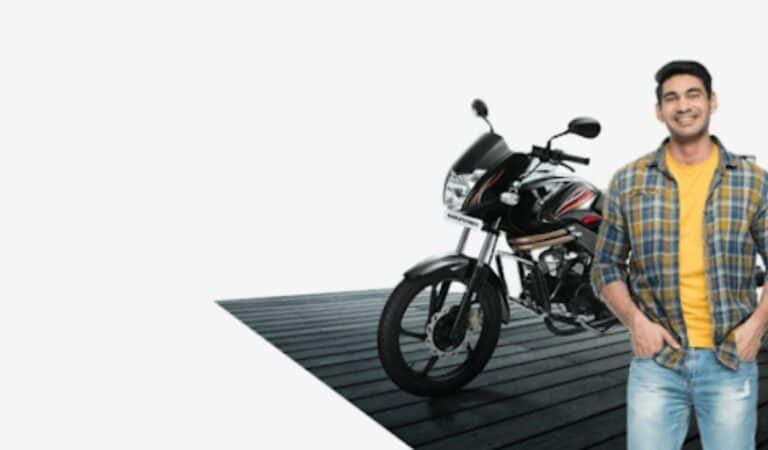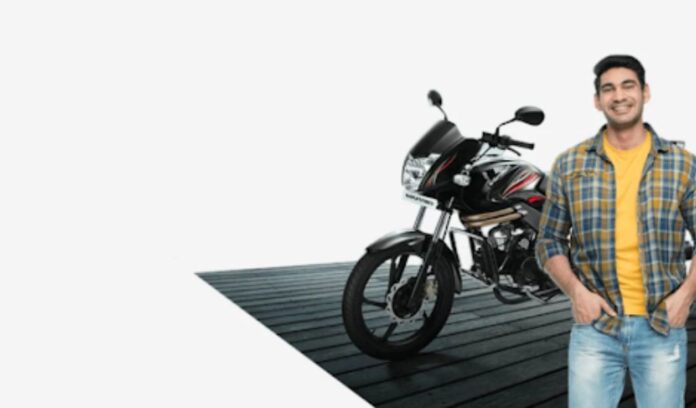 Listen to the Podcast:
Scooters and bikes are the most popular modes of transportation in India. They are easy to manoeuvre, cost-effective, and perfect for gliding through traffic jams. Moreover, they consume less fuel, making them a cheaper alternative to four-wheelers. However, only some have enough finances to buy their desired vehicle by paying its price upfront. That is when a two-wheeler loan comes in. Many finance companies offer these loans, helping people purchase their dream bike without paying its full cost outright. They fund the purchase for the borrower and convert the price into easy EMIs over a fixed tenure. 
After funding a bike purchase with a two-wheeler loan, the buyer is left with a loan to pay off in monthly instalments. Paying each EMI on time is crucial, as non-payment might lead to the loss of the bike. So, read on to discover a few tips to manage funding for two-wheeler loan EMIs.
Understanding Loan Eligibility
Aspiring borrowers must understand their bike loan eligibility before applying for finance. The eligibility conditions are unique for each lending institution, but common factors include the applicant's age, citizenship, income, employment status, work experience, etc. Every loan seeker must check their eligibility before applying for a loan plan to avoid rejection since it will negatively impact their credit score and reduce further loan eligibility. Also, ensure choosing a loan company that offers flexible repayment options at competitive interest rates.
Choosing the Right EMI Scheme
Finance providers offer various EMI options that borrowers can choose according to their repayment capacity. A longer loan tenure reduces the monthly EMI amount but increases the interest outgo, while a shorter tenure increases the EMI amount but reduces the interest cost. Therefore, loan seekers must use a two wheeler loan calculator to calculate EMIs for various loan terms and opt for one with easily affordable EMIs.
Examining the Credit Score
A strong credit score is also important for an individual's financial health in the future. Those with decent credit scores acquire lower interest rates on their loan plans. Such applicants also get easy approvals, a high LTV ratio, and longer repayment terms, making the repayment more manageable and affordable. Therefore, one must check their credit score before seeking a bike loan and ensure it meets the lender's minimum credit score requirement. If not, clearing outstanding balances, correcting errors in the credit report, minimising credit use, and diversifying the credit portfolio are sure-shot ways of boosting the score quickly.
Keeping a Check on the Spending
Efficient management of two-wheeler loan EMIs requires financial discipline on the borrower's part. During the loan tenure, they must avoid unnecessary expenses like impulse shopping, leisure travelling, eating out, etc., which can heavily strain their finances. Instead, they should try to save money wherever possible by focusing on their priorities. Looking for ways to generate extra income, like part-time work or freelancing, is also feasible.
Planning the Expenses
The borrower must create a budget to manage their financial obligations efficiently. After obtaining a two-wheeler loan, planning the monthly expenses to ensure timely repayment is essential. Listing down the monthly costs, such as rent, utilities, food, etc., can help. Subtracting total expenses from the monthly income will give an idea of how much money one can afford towards bike loan EMIs.
Avoiding Late Payments
Late EMI payments hurt the borrower's credit score and attract penalty charges. It eventually reduces their eligibility for future loans and increases the current loan's total cost. Therefore, making EMI payments on time is essential. Setting up reminders and automatic payments is an excellent way to ensure not missing any EMI payments. Additionally, those activating the e-mandate must ensure they have sufficient funds in their account to avoid rejected or bounced payments.
Prepaying the Loan
Those with surplus funds must consider prepaying their two-wheeler loan whenever possible. Prepaying the loan reduces interest outgo and shortens the loan tenure. However, one must check with their lender about prepayment penalties or charges for prepayments.
Opting for Insurance
Purchasing an insurance plan is a wise option for managing bike loan EMIs and other financial commitments. Insurance helps cover unexpected expenses like theft, damage, or an accident involving the insured bike. Additionally, some lending institutions offer insurance as an add-on to the bike loan, making it a cost-effective option for the borrowers. It's essential to compare different insurance plans and opt for one that best suits your requirements.
Arranging for a Bigger Down Payment
When applying for a bike loan, one must never forget that the higher the down payment they make, the lesser will be the monthly instalment amount. Although many reputable loan companies fund as much as 95% of the bike's value, aspiring borrowers must try to make the maximum possible down payment from their savings. Doing that will reduce the loan requirement, and a smaller loan amount will eventually lead to easier EMIs. Accordingly, they can plan their loan application and borrow according to their repayment capacity. A two-wheeler loan calculator can help calculate how much loan amount an individual is eligible to borrow.
Planning for Emergencies
A financial emergency can arise anytime and impact an individual's financial stability. Therefore, planning for unexpected emergencies and having a contingency fund is essential. Emergency funds will help cover unexpected expenses, such as an urgent car or home repair or medical bills, without affecting the bike loan EMI payments. Ideally, the emergency funds should equal a minimum of 3-6 months of regular living expenses.
In conclusion, managing Online two wheeler loan EMIs requires planning, budgeting, and discipline. Make a bigger down payment, borrow less, avoid late fees, opt for insurance, choose a suitable tenure, maintain a high credit score, prepay when possible, plan for emergencies, and keep a check on expenditures to manage the bike loan EMIs without any stress successfully. By calculating bike loan eligibility using a two-wheeler loan calculator, it becomes easier to choose the right EMI option and manage its repayment efficiently.
Subscribe to Our Latest Newsletter
To Read Our Exclusive Content, Sign up Now.
$5/Monthly, $50/Yearly