How to Make Online Presentations During Video Conferencing?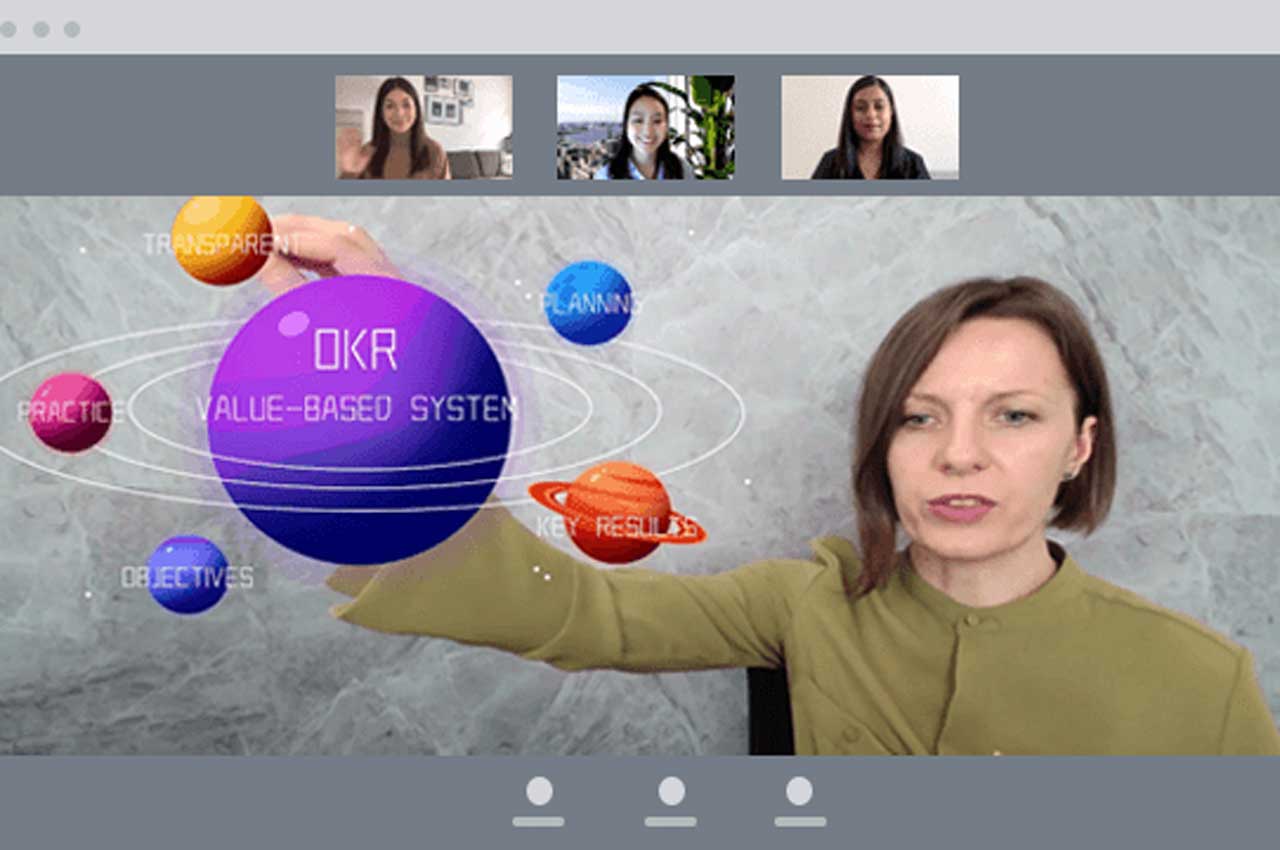 The latest technology has made business meetings and collaborations easier and more professional. Communication has a significant role in any organization. Every organization needs to connect, share and collaborate with its employees by using a means. These types of communications mostly require meetings and conferences. 
Traditionally these types of meetings and conferences are done in closed rooms but now digitalization has encouraged video conferencing. Video conferences have become a need, especially in the recent pandemic. 
SOOMUS – the best online presentation video recorder
 It is one of the finest presentation recorders that permits the user to make online presentations while in an ongoing virtual conference. The application is designed to provide efficient features and tools to make eye-catching online presentations.
SOOMUS has changed the traditional meeting or conference system. As a video PC software, it works with mainstream software such as zoom, skype, or team for the purpose of online presentations. This feature of SOOMUS has resolved many online meetings issues. 
Moreover, to facilitate the users, the application comes with guidelines on how to record PowerPoint presentations easily. Its up-to-date features and tools make it the best among all the presentation makers as it permits the user to change the background of the recorded video presentation.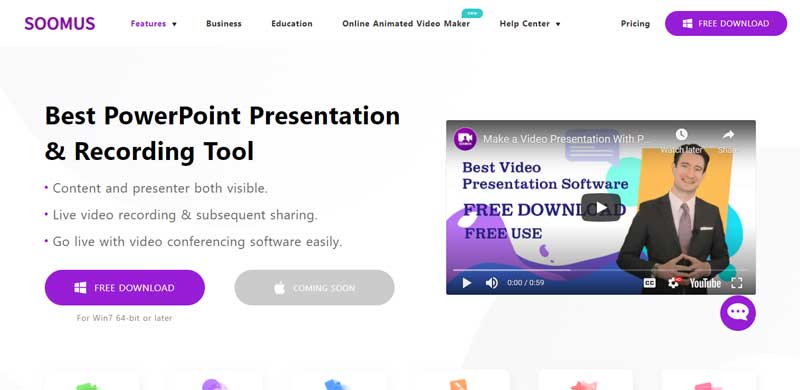 SOOMUS also provides 100 plus templates and presentation options that make it possible to customize the online presentation according to the need and demand. It also provides a facility to conceal the background of the recorded online presentation. This feature along with it all makes it best to be used to record presentations during a video conference.
It is advised to go to this page to learn more about SOOMUS and to watch its tutorials.
How to make an online presentation during a video conference 
SOOMUS works best for every type of presentation to record. It also provides customization tools to make it more relatable and attractive. The steps are described on how to make an online presentation during an ongoing video conference:
Step 1. Navigate to SOOMUS official website and download the software on your computer. Launch the software and create your account on it. You have to choose "Create new video" from the method.
Step 2. After importing the PPT presentation, choose any template from the pane present at the right side of the screen. 
Here you are also allowed to make additional adjustments in your presentation like the addition of graphics, images, text, or animations to make your presentation more relatable. Hit the "start new " button present at the bottom of the page.
Step 3. After importing your PowerPoint presentation, connect to any meeting mainstream software such as zoom, skype or team, etc to start the conference.  In the end, save the video and name it. 
Go to this page to do it right now.
Reasons why SOOMUS should be used to make online presentation 
SOOMUS possesses a lot of features that prove helpful during the presentations and video recordings. You have to visit the SOOMUS website to learn more about it and then also download it as it is free of cost, so you will be able to enjoy all its features.
This application has a main focus on ease of use while providing professional-level features so the application is also designed according to it. Some of the features of SOOMUS have been described below that let the user make professional-level online presentations.
SOOMUS provides a virtual background to the users that can be used to make online presentations.  It works best to resolve privacy issues as most of the video conferences take place at home.
SOOMUS provides a lot of virtual Backgrounds or you can also add any picture from your gallery to customize the background of an online presentation.
SOOMUS provides 100+ presentation templates to the users to make unique presentations. This also saves the time that users spend while editing and customizing the template. Now you can choose any template and just use it in the presentation.
SOOMUS has made the process of creating online presentations very simple and easy. Even a layman can use it as it doesn't require any Photoshop or video graphing skills or experience. Moreover, the application comes with tutorials that provide detailed guidelines on how and what you can be done on it.
Presentation customization options
Many presentation recording tools do not provide options to customize the presentation. But SOOMUS offers free presentation options that let the users customize their presentation according to need and preferences.
By using the presentation options you can choose different presentation modes depending upon the target audience. You can choose the content-only mode to hide completely or put yourself on the full screen while hiding the content. 
It also provides options to confine your image in a small area along with the content of the presentation and many more other options.
Usage of Watermark and pointer
Official watermark or custom watermark can be added by users on either the virtual meetings or on recorded video easily. Pointers are used to highlight the key points of the content.
Conclusion
SOOMUS has revolutionized the traditional conferencing system where it acts as a pc video player and works with mainstream conference software to present the PowerPoint presentation. This gives the best answer to those who are finding how to make an online presentation during a video conference. 
The process to make or record a presentation by using SOOMUS is very easy and simple as described in the above article. 
It permits the user to upload recorded videos of presentations that can be done on any of the social media platforms. Moreover, SOOMUS possesses a lot of incredible features that add much more strength to it.
Subscribe to Our Latest Newsletter
To Read Our Exclusive Content, Sign up Now.
$5/Monthly, $50/Yearly