How to Choose the Right Limousine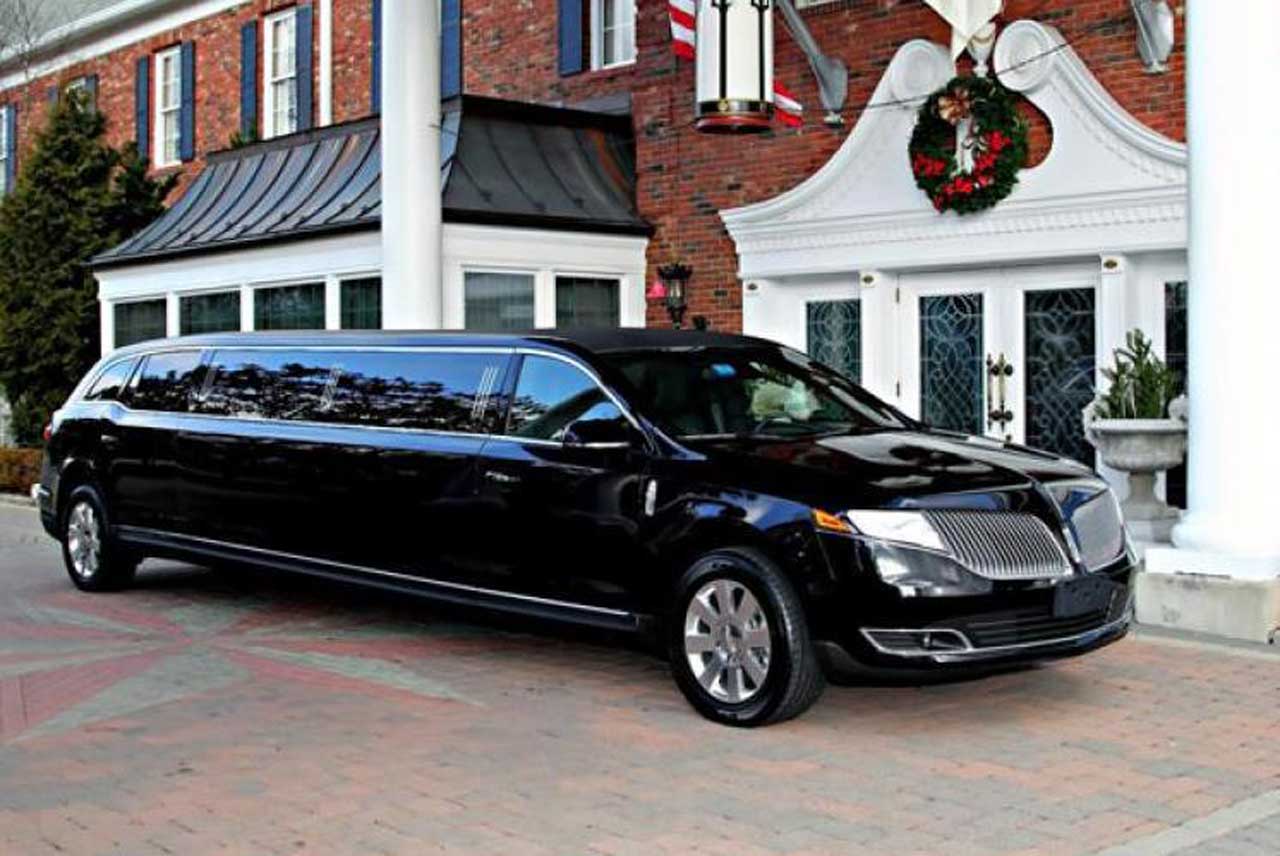 To know how to choose the right limousine, various criteria must be taken into account: the occasion, number of people, number of hours, or distance.
Most luxury taxi and limousine companies that are providing limo service will need to know the type of event for which they are going to be hired: birthdays, weddings, etc. to be able to offer the specialized service and guarantee the best possible experience.
The more detailed the information, the better proposals they can offer us and surely the more successful
Type of events that limousines provide
Limousine companies usually offer their rates depending on the type of event.
Airport transfers
Wedding
Departures at night
Birthday
Tours with drinks around the city,
Concerts
Promotions
Meetings with clients
All limousine companies have some fixed and variable rates, also times and days with higher rental / hour rates.
Usually the highest rates are on Friday nights, Saturdays and holidays and the eve of holidays.
Prepare the details for your limousine reservation
Since most companies charge by the hour, it is important to organize events and calculate the time we need to rent: so that we do not run short or have too many hours. It is also important to know the number of people who are going to participate. Limousines have different capacities and it must be ensured that the one required has the appropriate capacity for the number of people.
Apart from the regulatory capacity, we must consider that if we want to be able to move through the limousine, for example to serve drinks, or take the popular "selfies", we must foresee if we need more seats than we are people. If we cannot find something tight and the feeling of luxury, exclusivity and glamor can be literally overwhelmed.
There are as many luxury vehicles as one can imagine but we usually find these models and capacities
Types of luxury taxis and limousines:
Sedans (usually Mercedes brand)
Limousines for 6 passengers (they are calculated for 4 passengers to go comfortably)
Limousines for 8 passengers (they are calculated for 6 passengers to go comfortably)
Limousines for 10 passengers (they are calculated for 8 passengers to go comfortably)
Limousines for 12 passengers (they are calculated for 10 passengers to go comfortably)
14-22 passenger SUV limousines, typically Navigator, Escalade, or Excursion.
Passenger Hummer Limousines with capacity for 18-20 passengers
Minibus limousines 14 to 22 passengers
Limousine bus from 28 to 35 passengers
Classic cars: Rolls Royce, etc.
Value for money of limousine rental.
Not all limousine services are the same. Price shouldn't be the only deciding factor.
Similar to hotels, luxury taxi and limousine rental companies offer different levels of services.
It is interesting to know both the service and time you want and the experience you are looking for: a romantic, luxury, exclusive service, a casual party, a deliberately tacky party …
Safety first
So that you and your group are in good hands, make sure that the taxi company that offers you the service has all the guarantees: with a registration, license and the relevant insurance. If a company cannot show you their papers at the moment, don't trust them.
A limousine for every type of service
Sometimes the type of vehicle can make a difference: a Hummer limousine where everyone is tight may not matter if a prom is taking place or you can get for chauffeur services, but we will not use it for a wedding celebration in style where perhaps it will be more suitable A classic limousine in which going roomy without the bride's dress wrinkling or treading and the parents being comfortable is a priority.
The details of your limousine
The limousine, in addition to having the adequate space, must have the characteristics that we require.
It is important to know the details of your luxury limousine or taxi.
Some companies offer music, but surely we will want to plug our selection from the CD, ipod or smartphone, so we must ask about the possibility and adjust the music time to the duration.
It is also good to ask about the interior layout of the seats or the capacity of the trunk.
Knowing if you will need drinks, ice, if you have a preferred route, reveals all these details so that the company can offer you a tailor-made service in the right limousine and at the right price.
Limo service prices
Make sure you know the price and the possible additions to have a fixed price. Also ask for it broken down to be able to compare apples to apples between the different budgets you can ask for.
Each taxi and limousine company has its pricing policies. Most offer hourly rates, but they can also offer closed prices, especially for common services such as limousine transfers to airports or transfers from points A to points B. But, you always have to be alert to possible extra charges such as deposits, fuel, etc.
You have to take into account a tip for the driver, in countries like the United States this is 18% to 20% of the base price of the service. In other countries like Spain it is left to the discretion of each one, but it is good to ask the employer to get an idea.
Limousine service packages.
Usually on special occasions, such as weddings, concerts, promotions, the service pack is a good choice. When it comes to events with a limited duration, which start at one hour and end at another and have certain characteristics that the packs already have, some services that are grouped together tend to be much better than contracted separately or improvised.
These packs include a hiring time that usually has the duration of these types of events.
Book a limousine early
Especially for events where you may need more than one vehicle, you have to book in advance.
For weddings, for example, a forecast of 12 to 18 months is calculated, but in general they are usually requested 3-4 weeks in advance.
When making the reservation, ask for written confirmation just in case and call a week in advance to see that everything is going well and is still planned and confirmed.
The limousines and the congresses
In cities where there are congresses and events worldwide, there may be a strong demand that exhausts the entire supply of luxury taxis and limousines in the city. So if we know that we will need a limousine we must pay attention to these facts and anticipate the hiring.
Compare luxury taxi and limousine companies
It is important to listen to all the offers of the companies.
You can find companies online in a simple way, on their websites or in a directory that groups together several providers.
The attention received by phone says a lot about the type of company. Ask everything you want without fear and check the treatment in the response to your requests. Do not forget to ask about the rates and also if there is any deposit and cancellation fee for the service, how much an extra hour costs, what is included: if the limousine includes any material (alcohol, music, tickets to discos or clubs, etc.) or do they offer a free service … and finally ask what we have pointed out before, license, insurance, etc.
The taxi driver or limousine driver
Decide on the company based on the parameters that you are obtaining and comparing, choose the one that you think will not fail in punctuality, has the best car and price? but also keep the driver in mind.
Normally it will be difficult to obtain information from your driver, because you may be assigned one or the other according to the logistical needs of the moment, but if you can find out whether or not they wear a uniform, the criteria in the choice of their drivers by the company, etc. .
If you have any special requirements, let him know, for example, if you need him to speak a specific language or know the city.
The limousine service, the most important thing
Remember that price is important but service is more important. So don't automatically decide on the lowest price, but you may end up in an '80s limousine with a chauffeur in a scruffy uniform two sizes up, or straight out of a uniform.
The limousine reservation
When you make the reservation make sure you have a copy of the contract and reservation number, also that your cancellation policy appears in writing or by email and a receipt of your down payment.
Call between 2 – 4 days before to confirm and ask for the personal phone number of the one who will be your limousine driver, check the details and find out if all the information has been correctly passed to the driver in case there is something that he has not communicated or planned .
Luxury taxi and limousine intermediary companies
Many limousine companies pass jobs from one to the other depending on whether or not they can meet peak demand. Ask if that can happen with your reservation. If it is late and you see that there is a change of provider, find out all the details, check that there are no misunderstandings and that the new company has all the requirements of your service request and they are reliable and guaranteed.
Subscribe to Our Latest Newsletter
To Read Our Exclusive Content, Sign up Now.
$5/Monthly, $50/Yearly