A Complete Guide to Class a Misdemeanour and Their Penalties Across the US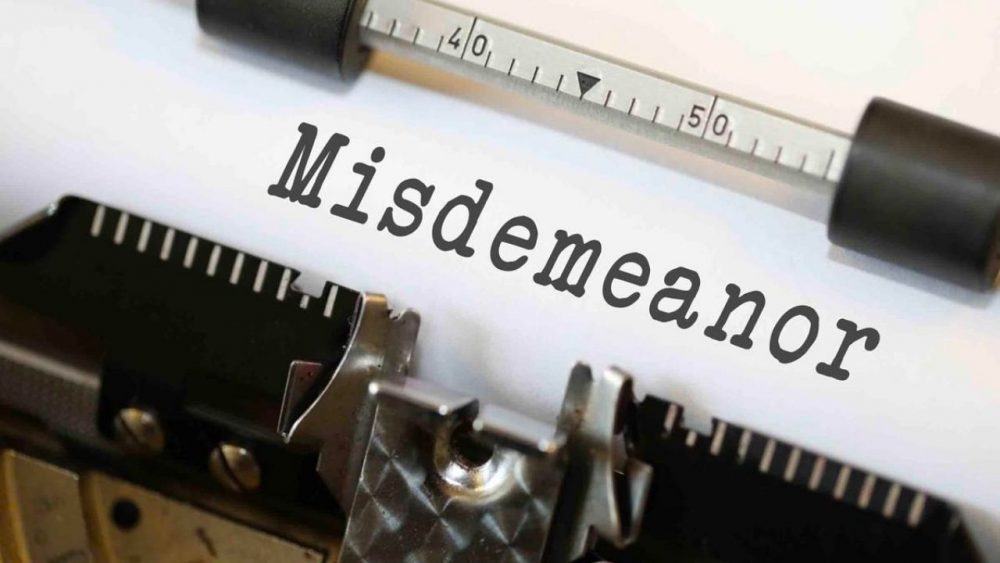 Class A misdemeanors are one of the most severe crimes in many states of the USA. These misdemeanors typically involve an act deemed malicious or extremely dangerous to the general public. They also include crimes that cause significant physical injury, significant property damage, or a threat to health and safety.
Do you know that class A misdemeanor could get you a year in jail? This article explains class A misdemeanor and its penalty across the US.
Class A misdemeanor
A class A misdemeanor includes felonies that are considered extremely serious. These include many crimes like burglary, assault with intent to cause bodily injury, drug dealing, conspiracy charges, etc. They also involve serious criminal behavior that causes substantial damage to others in your community, particularly threatening them with injury or death. Even though they often seem like petty crimes on paper, class A misdemeanor crimes can have disastrous consequences for many American citizens.
Classification of misdemeanors
The classification of misdemeanors solely depends on the state. A class A misdemeanor in Alaska and a class A misdemeanor in Illinois sounds the same, but they may vary in definition and penalty time.
Usually, most states divide misdemeanors by alphabets, like- Class A, B, C, D misdemeanors.
Some states divide misdemeanors according to numbers- Class 1, 2, 3 misdemeanors.
States like Florida names them after a degree- first-degree and second-degree misdemeanor.
States like Nebraska follow Roman numbering- I, II, III, IIIA, IV or V.
Some states like California, Idaho, etc., classify a misdemeanor by crime.
Misdemeanor vs. felony
A misdemeanor is an offense that involves less serious criminal behavior and a penalty of up to one year in jail. A felony is often the more severe crime and can involve several years in prison, with or without probation. Misdemeanor and felony crimes are often confused because they sound very similar but have different meanings. Various state laws show the difference between felony and misdemeanor.
Class A misdemeanor punishment in different states
According to Ariz. Rev. Stat. §13-1208, class 1 misdemeanors are punishable by up to six months incarceration in Arizona.
According to Ct. Gen. Stat. Ann. §53a-127g, class A misdemeanors are punishable by up to one year in prison in Connecticut.
According to 720 Ill. Comp. Stat. §5/21-2, class A misdemeanors are punished by a jail term of up to one year in Illinois.
According to Mn. Stat. Ann. §609.378, a gross misdemeanor is punished by up to one year in jail in Minnesota.
According to Tex. Penal Code §42.07, class A misdemeanors are punishable by up to a year in jail in Texas.
How long does a class A misdemeanor stay on criminal record?
It is possible to seal or expunge a class A misdemeanor in some cases. Expunging a state criminal record means the case will no longer be available for public access when processing an application under certain circumstances.
A conviction for a class A misdemeanor stays on your records in the state where it occurred and will only be removed if you petition to have this charge expunged. Your sentence cannot be expunged if you live more than 100 miles away from that jurisdiction. According to Fla. Stat. §921.0025(6)(b), when it comes time for the offender to stand before judges again during their lifetime, the judge must not discount those offenses that are staying on the record.
In short, this is all about class A misdemeanor and their penalty across the US.
Subscribe to Our Latest Newsletter
To Read Our Exclusive Content, Sign up Now.
$5/Monthly, $50/Yearly