Google Implements Strict Measures on Office Attendance, Urges Remote Workers to Reevaluate Work Arrangements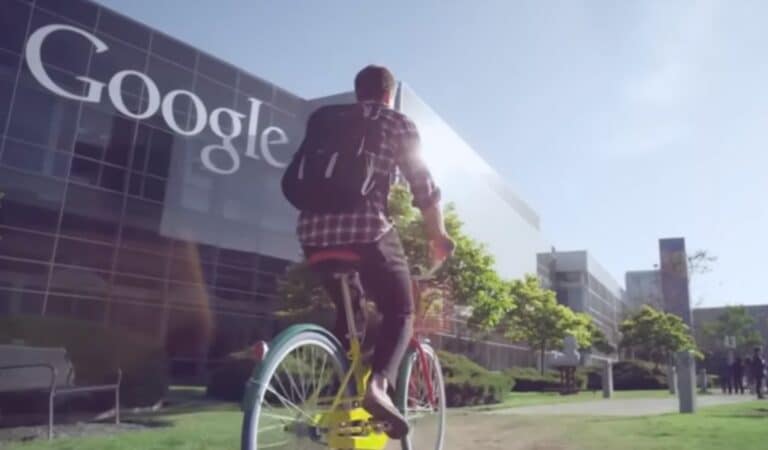 Listen to the Podcast:
Google wants to punish workers who haven't been showing up to work regularly.
According to internal papers seen by CNBC, the company updated its hybrid work policy on Wednesday. The new policy includes tracking office badge attendance, talking to workers who don't show up when they're supposed to, and including attendance in performance reviews. Most workers should be in their offices at least three days a week.
Fiona Cicconi, Google's chief people officer, sent an email to workers at the end of the day on Wednesday. In it, she told them to come to the office more often because "there's just no substitute for coming together in person."
"Of course, not everyone believes in'magical hallway conversations,' but working together in the same room definitely makes a difference," Cicconi wrote in an email. "Many of the products we showed off at I/O and Google Marketing Live last month were made by teams working together."
Her note said that the company will start including their three days per week in their performance reviews, and that teams will start sending reminders to workers "who are always absent from the office."
Cicconi even asked people who were already allowed to work from home to think again. "We hope that people who work from home and live near a Google office will switch to a hybrid plan. You'll be most connected to Google's group at our offices."
A separate internal document showed that remote workers who have already been approved could be re-evaluated if the company finds "substantial changes in business need, role, team, structure, or location."
One of the papers says that the company will use badge data to check on a regular basis to see if employees are following the office attendance policy in the U.S. Executives are currently reviewing local requirements to implement in other countries. If employees don't follow the policy for a long time, the human resources department will talk to them about "next steps."
Cicconi said that in the future, "exceptions only" will be made for new fully online jobs.
In a statement to CNBC, Google spokesperson Ryan Lamont said, "Our hybrid method is made to combine the best parts of being together in person with the best parts of working from home for part of the week. Since we've been using this way of working for more than a year, we're putting it into all of our workplace rules.
Lamont also said that the data about badges that company bosses see is not specific to each person.
These policy changes are the company's strictest efforts to get people back into real offices.
After getting criticism for bringing people back to the office in 2021, the company changed its plans for remote work and said it would let 20% of its workers work from home. But as of April 2022, most employees were expected to be in real offices at least three days a week. At the time, the company tried to attract workers by throwing a private Lizzo concert, hiring marching bands, and bringing in city mayors to celebrate the returns.
In April, CNBC said that Google no longer required people to have the Covid vaccine to get into its buildings.
The crackdown comes at a time when the company is in the middle of a "AI arms race" in which it has sometimes called on everyone to help it quickly catch up to competitors like Microsoft and OpenAI, whose success has been growing in recent months. In the past few weeks, Google has also tried harder to stop leaks that come from inside the business.
Subscribe to Our Latest Newsletter
To Read Our Exclusive Content, Sign up Now.
$5/Monthly, $50/Yearly