Why Should You Take First Aid Courses?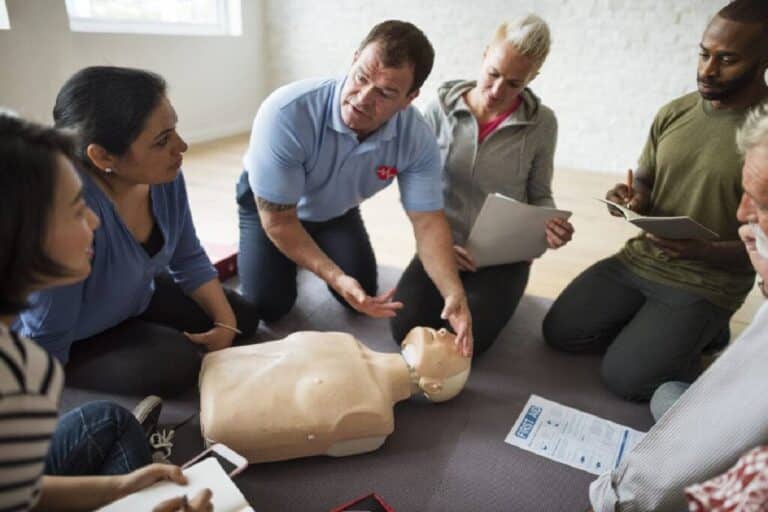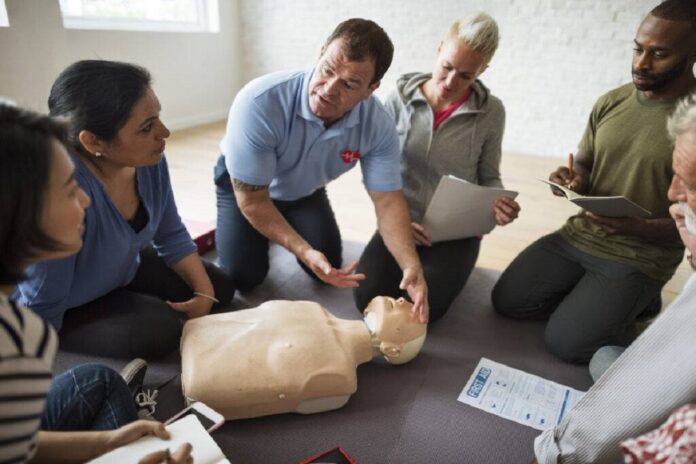 No one can foresee an accident as it can happen to anyone at any time. Minor incidents like cuts and bruises are, in fact, the most common. But, when left unattended, they could lead to severe problems. Such situations demand a first aider on site. First aid courses teach you proper procedures during an emergency. Suitable methods could calm a person down or prevent permanent damage. As a first aider, you can save a loved one's life.
Who should take first aid courses?
Even though people agree with the importance of first aid, few understand its use in daily life. A first aid course prepares you for any unforeseen emergencies. These situations can occur in anyone's life. Below mentioned people must take up this course:
Emergency First Response (EFR): Places like schools and offices have an EFR team. Every member of this team must hold a certification in basic first aid. Your organization will expect you to give the right first aid during emergencies.
Parents: Every parent lives in a state of constant emergency, especially with toddlers. Knowing first aid in case of choking or poisoning could save your child's life. First aid courses will prepare you to handle critical situations.
Caregivers: As a caregiver, you must know first aid skills like CPR and AED. Medicines required for treating cuts, burns, and insect bites must make the top of your first aid kit. Both adult and child caregivers need to own a certification first. It helps with easy employment and a better salary.
Specific jobs: Along with caregivers, many other jobs need a mandatory certification. Healthcare professionals, lifeguards, and construction workers must undertake first aid courses.
Children: You must never underestimate the mental strength of a child. Schools must have first aid training for children in middle school and above. With practice and training, they could help an elderly family member.
What are the skills every first aider must have?
First aid courses teach a lot of core skills. But, an active first aider also needs to showcase specific soft skills. An effective first aider must have the following skills:
Working under pressure: In emergency situations, any lay responder might panic without proper training. It could get scary for the strongest of hearts. As a first aider, you must have the strength to keep your mind focused on the problem. An essential part of a first aider's life is to give the right aid under stress.
Communication skills: You may need your communication skills to calm the patient. These skills also come in handy when directing people to safety.
Sharp observation: First aid courses teach you how to keep a person safe until the Emergency Medical Service (EMS) team arrives. But, a good first aider must have keen observation skills to determine the cause of illness.
Confidence: A first aider needs to own adverse situations. You must remain confident in your knowledge and administer the appropriate aid.
4 Reasons why you should take first aid courses online
The online universe is a new reality. Many institutions have realized the potential of online courses. They offer specially designed modules for people of interest. Below are a few reasons to consider first aid courses online:
Easy to access: With online courses, you do not need to travel miles to reach an institution. Even people living in remote locations can access these online courses.
Cost-effective: When you take an online course, you spend no money commuting. You save money on snacks and extra coffee. It helps you save a lot of money and time.
Digital certificate: Through online courses, you get a digital certification. The struggle of carrying around a hard copy card ends here. Complete the course online, pass with flying colors, and pay for the certificate on the phone.
No fixed timings: Online courses do not come with fixed class timings. You can log onto the institution's portal and complete the course at your convenience. It works best for working professionals or students with limited free time in the day.
Conclusion
Everyone feels confident when they know things. Taking up first aid courses prepares you to take any adverse situation head first and help people with the best solution. The American HealthCare Academy offers a wide range of first-aid courses. Every subject comes with a specific prerequisite and offers extensive knowledge. They have uncomplicated eligibility criteria and provide a significant discount. Register on the AHCA website today and unlock a new set of opportunities.
Subscribe to Our Latest Newsletter
To Read Our Exclusive Content, Sign up Now.
$5/Monthly, $50/Yearly