Facebook's Head of Communications and Public Policy Resigns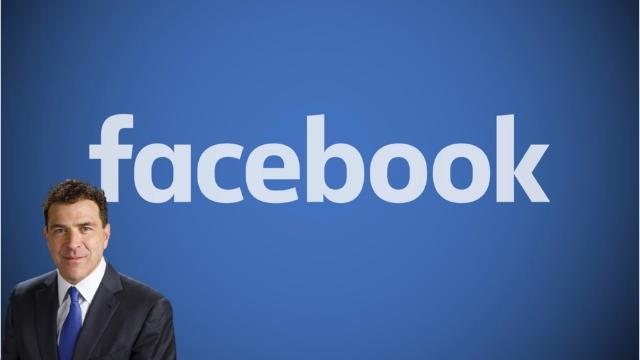 Elliot Schrage, Facebook's head of communication and policy, is stepping down after a decade of directing the company's communications and policy teams.
Schrage believes it's time for him to start a new chapter in a Facebook post on his public page:
Our effort to maintain a healthy balance has become more urgent and important as our community and global impact has grown. I've loved and appreciated the chance to contribute to the solution to that problem. I've decided to start a new chapter in my life after more than a decade at Facebook. It's a thrill to lead policy and communications for hyper-growth technology businesses, but it's also exhausting and leaves little time for anything else.
Schrage claims in the essay that he has been in talks with Facebook CEO Mark Zuckerberg and COO Sheryl Sandberg for some time about leaving the company, and that he will oversee the hunt for the firm's next director of communications and policy. He'll also stay on to oversee the transition once someone has been hired, and after that, he'll serve as a special project advisor.
Schrage began talking about leaving Facebook with Zuckerberg and Sandberg long before the 2016 US presidential election, according to Facebook. Following the election, he was invited to stay on by the CEO and COO, and he agreed.
As Facebook's head of communications, Schrage was instrumental in the company's response to the Cambridge Analytica data crisis. He is the executive behind Facebook's "Hard Questions" editorial series on the Facebook site, which tries to increase Facebook's transparency around more challenging business challenges. "We hope this will be a forum not merely to explain some of our decisions, but also to examine difficult themes," Schrage stated at the series' inception in June 2017.
According to the Recode post that broke the storey about Schrage's departure, he has also been overseeing Facebook's research programme to establish social media's impact on elections, which was revealed in April.
Sheryl Sandberg, Facebook's COO, issued the following statement in response to Schrage's resignation:
Elliot is one of the most innovative and strategic individuals with whom I have ever collaborated. He's been a driving force behind the formation of our policy and communications teams, as well as the advancement of many of our key initiatives, such as the recent publication of our community standards, data on our effectiveness in enforcing those standards, and the establishment of an independent election commission. Mark and I are looking forward to his continued counsel in the coming years.
Since the Cambridge Analytica scandal, Schrage is the third executive to depart the firm. Alex Stamos, Facebook's top security officer, stated in March that he would be stepping down in August due to the company's data scandal. Mark Zuckerberg thanked WhatsApp CEO Jan Koum for all of his efforts during Facebook's F8 developer conference in May, shortly after Koum announced his departure from the Facebook-owned company. According to rumours, Koum's views on user privacy clashed sharply with Facebook's treatment of user data.
Facebook said in May that the company's product and engineering teams would be reorganised in a big way.
At a press conference on April 4, Zuckerberg stated that no one had been fired as a result of Cambridge Analytica's capacity to gather and exploit user data. While no one at Facebook has lost their job as a result of the controversy — most likely because no one was doing anything wrong in the eyes of the company's senior executives — the issue appears to be costing the firm some of its greatest talents.
For a company with low executive turnover — Schrage celebrated his 10-year anniversary in May, and Koum had been with the company since 2014 when Facebook bought WhatsApp — there has been a steady stream of executive departures since the Cambridge Analytica news broke, with at least one resignation announced every month.
Subscribe to Our Latest Newsletter
To Read Our Exclusive Content, Sign up Now.
$5/Monthly, $50/Yearly