9 Amazing Toys that can bring out the Engineer in your Child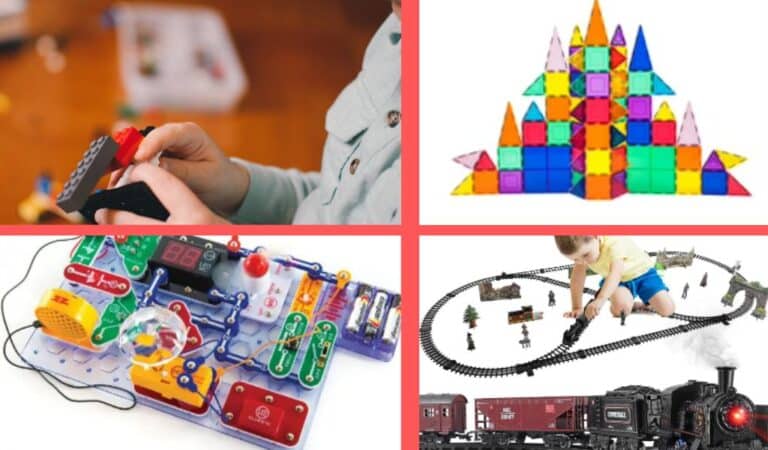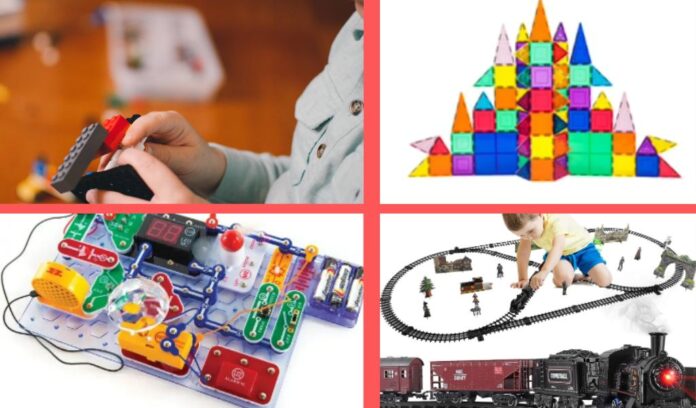 Listen to Podcast:
Does your child love tinkering, destroying, and building things? Does he or she rip apart every toy they have to see how it works? Then, maybe an engineering degree is on the way. Though you don't want to force your kid into any career, encouraging them to do the same is not bad. Engineering toys, like Lego or model trains, are not only about making them pursue engineering. Such toys demand intellectual focus. Thus, they help a child develop intellect, curiosity, perseverance, flexibility, critical thinking, and more.
Therefore, as they are known, engineering toys are good for your child. If you are wondering what toys qualify as this, you are at the right place. The blog discusses the best engineering toys you can find for your kid's birthday, Christmas, or any other occasion.
1. Lego
The first game on this list is, of course, Lego! This game is quite popular amongst kids, and they will spend hours on it, making the perfect structure. The best part is that you can get a logo in so many forms. Currently, the market has Lego cars, Marvel Legos, and more. However, you don't have to buy the super expensive ones, which these will be. Instead, get the basic Lego set, which is equally popular among kids. It will help with their motor skills, reasoning skills, assembling skills, and more.
2. Picasso Tile
Picasso tiles are magnetic building kits that kids will love so much. It helps unlock their creativity and many other possibilities, as they can make many things out of them. In addition, Picasso tiles come in multiple shapes and colors, allowing children to create anything they want.
3. Snap Circuits
Snap Circuits are playful, colorful, and safe toys that kids can use to play for hours. With this, you will follow a pattern to make a circuit that plays music, sounds, alarm, and more. Parents and kids can bond while making an electronic circuit out of these colorful plastic pieces.
4. Modular Train
Modular trains from https://hobbytechtoys.com.au/ are highly engaging and effective toys for kids. It is a perfect engineering toy for kids who will love assembling the trains, tracks, and nearby surroundings. You can buy add-ons, like trees and all, to set up a train station, nearby cities, and more. Just take a clue from Captain Holt and Terry from Brooklyn Nine-Nine. Their modular train was perfect, and your kid will love making it.
5. Robot Set
There are numerous types of robotic sets for children on the market. You can choose a block, which they have to assemble. Or one that, once assembled, functions like a proper robot. Look at these best robotic toys for your kids, which will increase their response time and enhance motor skills.
6. Cubetto
Engineers need to learn to code, and if your kid is showing love for this, get the child a Cubetto. This is the perfect game for a child above the age of three, as it allows them to learn basic coding while playing. The toy uses movement, sound, and shapes to teach kids, and anything a kid learns while they are young always stays with them.
7. Erector Building Kit
The kit comes with a mini-motorized construction vehicle set, which kids can use to create anything they want. It helps them practice their motor skills because they use small machines similar to real-life machines to make new things. It also helps them learn new terminology, which is always helpful for a child.
8. A Chess Set
A chess set is perfect for kids to develop critical thinking skills. You can also get them a tablet with a chess game and tactile pieces to help them learn this game. Playing chess is all about sharpening their skills, which can help them in the future.
9. A Radio Kit
Buying them a radio kit works, too, as it is an experiment that will keep them busy and excited. Buy a radio kit that can help them create a working FM radio. It is a great engineering toy for kids who want to go into this field, as it lays the foundation for working with real electrical machines. 
To conclude, your kids will love these toys too much, and so will you, as they will keep them engaged for a long time.