How do I Customize My Firefox Theme?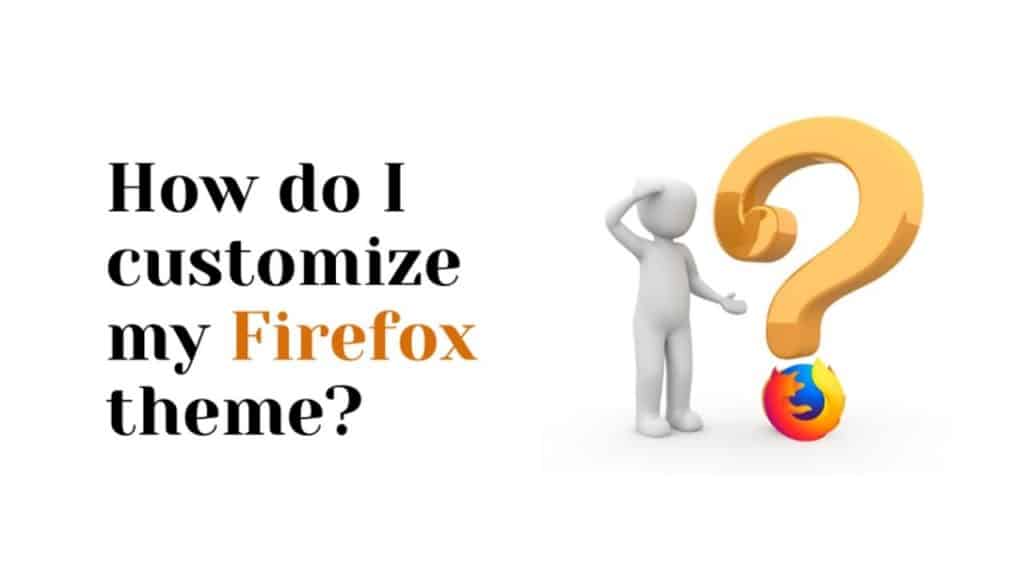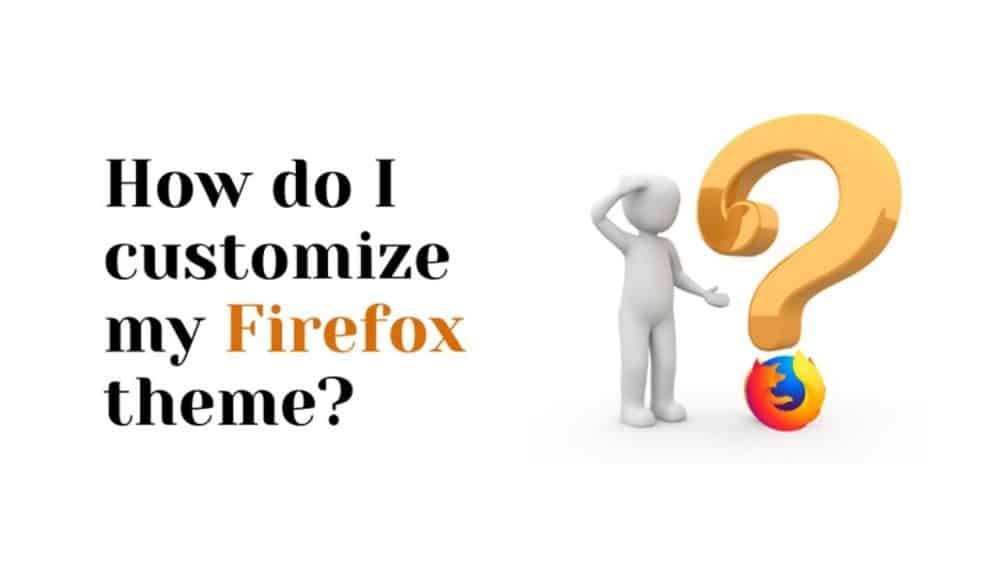 Mozilla Firefox boasts of being one of the best browsers out there. As such, it provides users with many outstanding features. One of which includes its themes. Firefox comes with a default plain gray background which users have taken a liking to. But many would rather opt for a theme with color, design, and even photos. If you are amongst the latter, you may wonder how to customize your Firefox theme.
Not to worry, this article discusses how to customize your Firefox theme. But first, what are Firefox themes?
What are Firefox themes?
Firefox themes are a type of Firefox add-ons designed to change the look and feel of your Firefox browser. you can check this post on how firefox themes work. They affect the visual appearance of your browser, from extensive details like the background and color of skin to minute details like toolbars.
Furthermore, Firefox themes are capable of affecting the user's performance. How so? Well, what happens if you choose a theme that you feel is too bright, dim, or outside of your niche? Without a doubt, you won't be able to concentrate. On the other hand, a theme that perfectly suits your niche makes you feel comfortable and relaxed, thereby increasing your productivity. This may sound far-fetched but, many users have discovered this to be the case. And so, they spend a considerable amount of time personalizing their browser.
Fortunately, Firefox has made it easy to install, switch and even remove themes. As a user, it is necessary to know all this. It will help you customize your Firefox theme easily. And this takes us back to the question: how do I customize my Firefox theme? Without any further delay, here is a guide to help you fully customize your Firefox browser.
How to customize Firefox themes
Installing Firefox themes
Firefox offers lots of themes across several categories. All you need to do is to search for and install them. Here is how to do this in eight simple steps.
Launch the Firefox browser and navigate to the three-dot menu icon in the top right corner of the screen.
Tap the 'Customize' option to open the customization tab.
Here, you'll be able to tweak your browser's look by dragging icons from the window to the toolbar.
At the bottom of the window, there are several options available. Click on themes.
The pop-up menu will include Firefox's default, light, and dark themes. And below that are a few recommended themes. But since you are looking to choose a theme that suits your niche, select the 'Get more themes' located under the recommended themes.
Firefox will direct you to its theme gallery that consists of thousands of themes across several categories.
Choose the category you want. If you don't have a category in mind, explore different categories to see a variety of themes. Who knows, you might find your perfect theme in a category you least expected.
Once you've chosen a theme, click on it, go over the reviews, and tap install.
Of course, this is just one method of installing a theme. However, this method does not only show you how to install a theme. But it also explains how to tweak the look of your browser.
Managing Firefox themes
Managing themes is much easier than installing them. All you need to do is launch your browser, navigate to the menu, click 'Add-ons' then 'Themes. The enabled theme will have a disable option except for the default themes. Other installed themes you have will be underneath with an enable option.
To switch between themes, enable any theme of your choice other than the enabled one.
To reset the browser to the default Firefox theme, you only need to disable the enabled theme.
Finally, to remove a theme, tap the three-dot icon on that theme and tap 'remove.' Yes, it is that simple. However, note that you cannot remove a default theme.
Conclusion
The online world is no doubt dominated by Google and its browsers. But despite that, Firefox boasts over 800 million users worldwide. And this is no wonder. As mentioned above, it offers several outstanding features that include impressive add-ons and themes. And as seen throughout this article, these themes are easy to install. You don't require any advanced technical know-how or a degree. All you need to do is follow the above steps accordingly.
In the years to come, Firefox is expected to remain a top web browser in the online community. And with each update, you can expect a rise in the number of Firefox themes.
Subscribe to Our Latest Newsletter
To Read Our Exclusive Content, Sign up Now.
$5/Monthly, $50/Yearly