Buddha Purnima 2023 – Date, History, Significance, and Quotes
Listen to the Podcast:
Buddha Purnima 2023 is observed on May 5 to commemorate Lord Buddha's 2585th birthday. Buddha is also known as Mahatma Buddha. Buddhists observe the day by reciting the teachings of Lord Buddha and disseminating his message. His precise birth and death dates are unknown, but it is believed he attained enlightenment beneath the Bodhi Tree in Bodh Gaya and taught Dharma in Sarnath. To pray, Buddhists visit these pilgrimage sites, notably Bodh Gaya.
His disciples observe this day through prayer, meditation, and acts of charity. On Buddha Purnima, individuals reflect on the teachings of Gautama Buddha and endeavor to follow in his footsteps. Followers of Buddhism avidly anticipate Buddha Purnima 2023 on Friday. Noting that this day coincides with the first lunar eclipse of the year is essential. One should be aware of pertinent information and remain informed.
Buddha Purnima 2023: Date and Time
Purnima Tithi Begins – May 4, 2023 – 11:44 PM

Purnima Tithi Ends – May 5, 2023 – 11:03 PM
The Buddhist community will commemorate Buddha Purnima with great enthusiasm and fervor in 2023. Buddha Purnima 2023 occurs on a bright full moon day in the Vaishaka month. This typically occurs during the months of April and May on Asian lunisolar calendars. If there is a leap year, Buddha Purnima occurs in the month of June. Nepal and India will celebrate Buddha Purnima 2023 on May 5, 2023. The birth of Gautam Buddha is commemorated as part of the Vaishaka festival, which commemorates the three main life events of birth, death, and enlightenment.
Read More: World Press Freedom Day 2023
Who Was Gautam Buddha?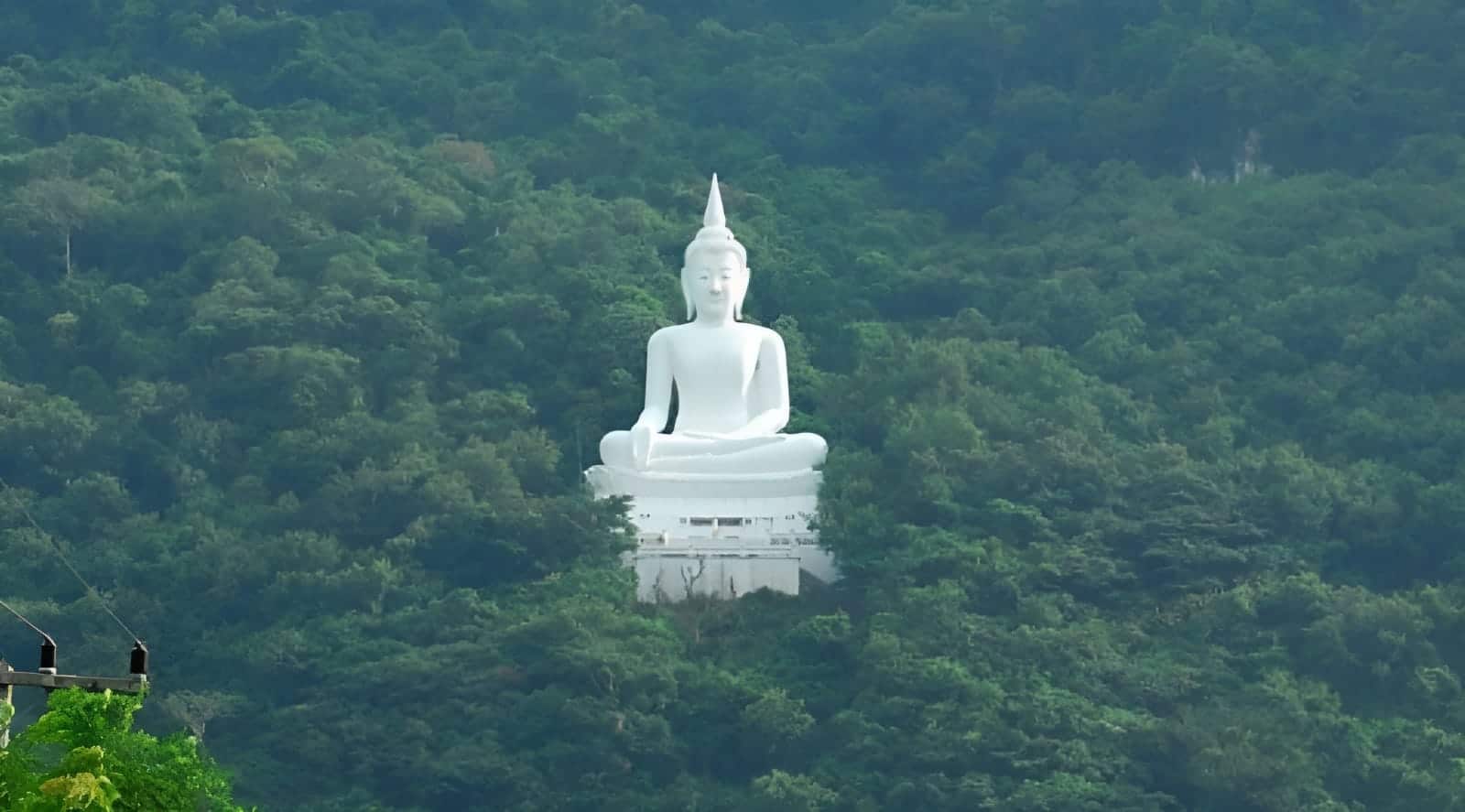 In the following section, we will discuss the history of Gautam Buddha and the Buddhist reason for celebrating Buddha Purnima. Who was Gautam Buddha, and what did he teach the masses?
Gautam Buddha was a childhood acquaintance of Siddharth Gautam, and he was born in the palace of King Suddhodana. Buddhism was founded by Siddharth Gautam, who was also a wonderful teacher, philosopher, and guide. He lived between 563 BC and 483 BC, according to historians. However, the birth date cannot be determined with certainty. In Northern India, Buddha is regarded as the ninth incarnation of Lord Vishnu. The Buddha, who attained enlightenment at the age of 29 in Bodh Gaya, meditated for many years in search of the truth before delivering his Dharma discourse in Sarnath.
History of Buddha Purnima
Nepal's Lumbini is where the Buddha was born. Buddha or Siddhartha, despite being born a prince in a regal family in a small kingdom, realized the truth of human existence at a young age. His father, a member of the Shakya clan, was warned by Brahmins that Siddhartha would either become a powerful king or a great sage. This prophecy was made prior to his birth by twelve years. The King confined his son within the palace boundaries to prevent him from becoming an ascetic.
Even though he was raised in affluence and trained in swordsmanship, archery, running, swimming, and grappling, his fate eventually caught up to him. He struggled to escape the specter of princely luxuries and gain a greater understanding of the world. He was interested in the circle of life and mortality. Therefore, despite getting married and having a son, he chose to leave the castle and explore the globe. He bid his wife and son a silent farewell before seeking answers to queries about birth, rebirth, salvation, and moksha. Later on, he attained enlightenment and became Buddha. During the month of Vaisakh, it was a full moon. Since then, Buddha Purnima has been observed to mark this day.
Read Also: International Workers' Day 2023
When is Buddha Purnima?
In the Buddhist calendar, Buddha Purnima is the holiest day. It is the most significant Buddhist festival and is celebrated with great fervor.
The precise date of Vesak corresponds to the first full moon of the fourth month according to the Chinese lunar calendar. The date fluctuates from year to year but is typically in May on the Gregorian calendar.
Buddhists have been celebrating Buddhist festivals for centuries, but the first conference of the World Fellowship of Buddhists, held in Sri Lanka in 1950, made the decision to commemorate this day formally.
Buddhists regard every full moon as sacred, but the full moon of the month of Vaisakh has special significance because the Buddha was born, acquired enlightenment (nirvana), and attained parinirvana (nirvana after the death of the body) on this day.
How is Buddha Purnima Celebrated?
1. Offering Flowers, Candles and Reciting Rhymes
Numerous devotees visit Buddhist shrines on Buddha Jayanti to recite rhymes and propagate the life, teachings, and principles of Lord Buddha. In a water-filled receptacle, candles and flowers are offered to Buddha's statue as an act of worship.
2. Visiting Temple
Countless devotees visit sacred temples such as the Mahabodhi temple in Bodh Gaya, the Sarnath temple in Varanasi, and the Dhaulagiri temple in Orissa, among others. On this auspicious day, people from Thailand, Bhutan, Tibet, and other regions visit these temples to seek blessings.
3. Observing Non-Violence and Kindness
During this festival, every Buddhist must adhere to specific guidelines and regulations. For example, one must abstain from eating meat and wear white clothing to symbolize peace and compassion for the less privileged.
4. Decorating Statues with Fresh Flowers
On this day, fresh flowers are used to decorate the statues. In addition, worshippers cleanse their idols with water. Moreover, they provide the needy with money, clothing, and sustenance. In some regions of China and Southeast Asia, this holiday is also commemorated by the release of confined birds or animals.
5. Offering Sweets
On this auspicious day, sweet dishes such as Kheer or milk porridge are prepared and distributed to the destitute and loved ones.
Significance of Buddha Purnima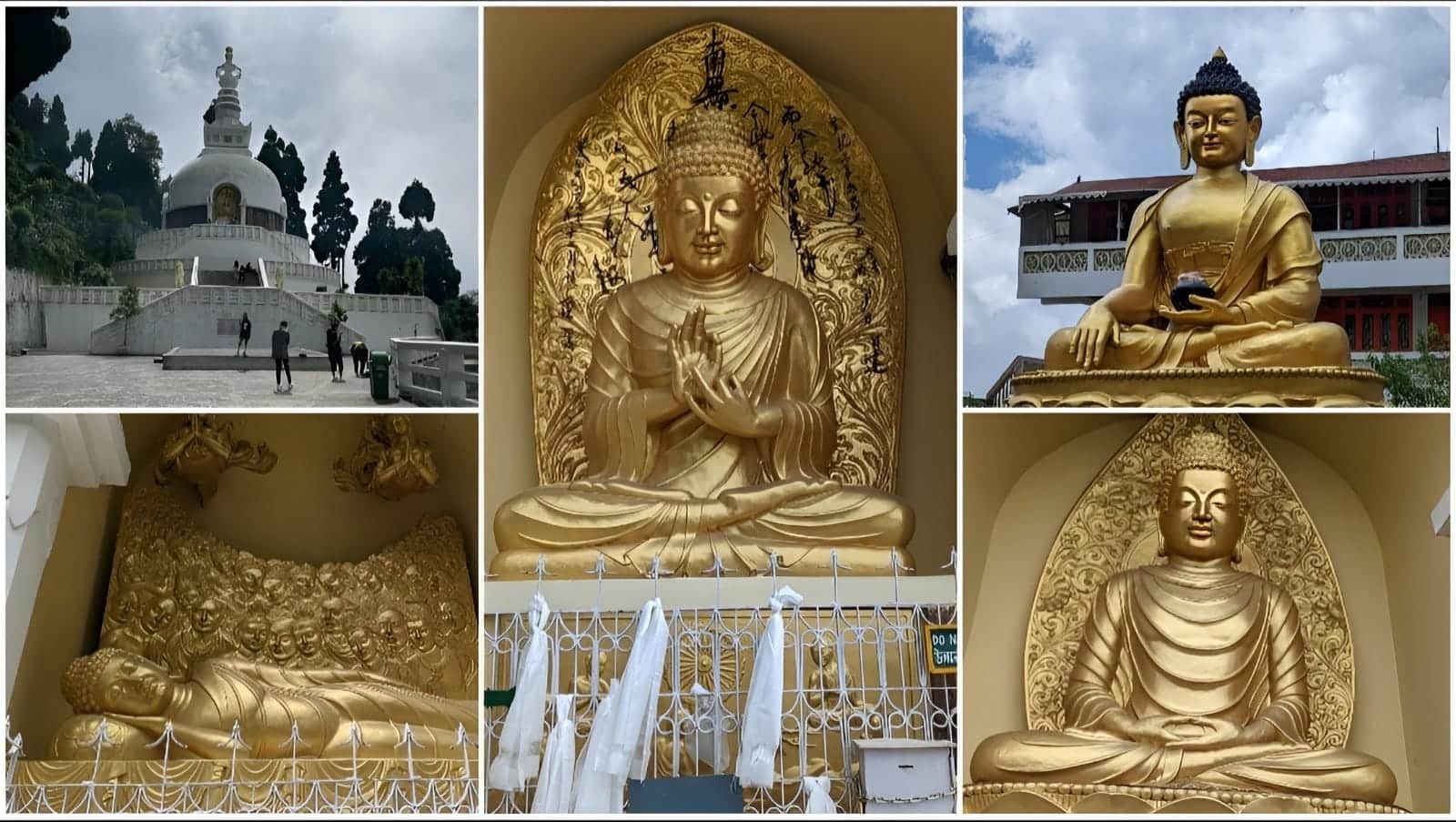 Buddha Purnima is a significant celebration because it honors the life of Buddha, honors his teachings, promotes cultural unity, and emphasizes the contemporary relevance of his teachings. Buddha Purnima is celebrated by Buddhists all over the globe, uniting them for a common purpose. It promotes cultural harmony and emphasizes the universality of the teachings of the Buddha.
Buddha Purnima is observed to commemorate the historical Buddha, whose teachings have had a significant impact on the world. It is an opportunity for Buddhists to consider the contemporary relevance of Buddha's teachings. Buddha Purnima is also known as the 'thrice-blessed festival' because it commemorates the three major events of the Buddha's life: his birth, enlightenment, and nirvana. These events represent the essence of Buddha's teachings and represent significant milestones in his voyage. Buddha's teachings on wisdom, concentration, and discipline are still applicable in modern times, and the festival provides an opportunity to reflect on and apply these teachings in our daily lives.
Read More: World Intellectual Property Day 2023
Buddha Purnima Celebrated in The Places
Buddha Purnima is observed in Bodh Gaya, Sarnath, Sikkim, Arunachal Pradesh, and Ladakh in 2023. Buddha Purnima is observed with devotion and reverence by people of all religions and cultures. We will discuss the locations where Buddha Purnima will be celebrated, and you will also learn about the Lord Buddha's teachings.
Bodh Gaya
Gautama Buddha taught enlightenment in Bodh Gaya. This is one of the most common pilgrimage destinations. During Buddha Purnima, devotees can visit the UNESCO World Heritage-listed Mahabodhi temple. At Bodh Gaya, people from all over the globe gather to deliver religious sermons and discourses.
Ladakh
Ladakhis celebrate this auspicious day with a variety of activities, including meditation, spiritual discussions on Buddhist scriptures, prayers, and conversations about the life of Buddha. Regardless of their religious affiliation, people visit monasteries that monks have decorated with blossoms.
Sikkim
Sikkim celebrates Buddha Purnima, also known as Vesak, as Saga Dawa. A procession of monks transporting the Holy Book of the Tsuklakhang Palace Monastery, accompanied by horns and drums. Several monasteries also host performances of traditional dance.
Sarnath
Sarnath is another holy site that pilgrims can visit on Buddha Purnima. This is a magnificent location where Buddha's relics are carried in procession. People in Sarnath observe Buddha Purnima by consuming vegetarian cuisine, making offerings, and chanting hymns.
Arunachal Pradesh
Arunachal Pradesh is another pilgrimage site where religious processions take place and a large number of individuals congregate to bring a statue of Lord Buddha and recite holy scripts. From the Theravada Buddhist monastery to the Thupten Ga-Tselling Buddhist monastery, Buddhist devotees recite mantras with spiritual significance.
Why Buddha Purnima is Important?
Known as a 'thrice-blessed festival'
Buddha Purnima, also known as the "three-blessings festival," brings Buddhists from all over the world together for a common purpose: to commemorate the three major events in the life of Buddha: his birth, enlightenment, and death. It raises awareness of Buddha's teachings in a manner that respects all cultures.
Historical significance
Buddha Purnima honors a historical figure whose teachings have altered the lives of millions. Whether Buddha is perceived as a spiritual or philosophical figure, there is no denying the influence his words have had and continue to have on people for centuries.
It is flexible and evolving
Buddhism teaches us a life philosophy. It is not necessary to be a Buddhist to recognize the continued relevance of Buddha's teachings on wisdom, concentration, and discipline. There is something for everyone; an open mind is all that is required.
Buddha Purnima 2023 Wishes 
"May the guidance of Buddha fill our life with joy and hope to pass the difficult time and experience joy. Buddha Purnima ki Shubhkamanye!"
"May the teachings of Lord Buddha guide us towards a peaceful and harmonious life. Happy Buddha Purnima."
"On the occasion of Buddha Purnima, may your life gets filled with peace, happiness, good health, and joy."
"May the light of Buddha's wisdom illuminate our hearts and minds. Happy Buddha Purnima."
"May you get the power to bring positivity in your mind and body to attract whatever you imagine for yourself. Happy Buddha Purnima!"
"May lord Buddha gives you the power to stay calm and focused during your tough phases and fill you with humility and gratitude during the best days of your life."
"May we all strive towards enlightenment, just as Buddha did. Happy Buddha Purnima."
"Happy Buddha Purnima! May the year be full of fruitful investments and good rewards?"
"May you get the strength to discover your inner peace bring out your true self and get all the happiness in your life.Happy Buddha Purnima!"
"Happy Buddha Purnima! May your life be filled with peace and tranquility."
"In this world filled with materialistic pleasures may you get lord Buddha's blessings to cherish true happiness in your life. Happy Buddha Purnima."
"May the celebration of Buddha Purnima remind us of the importance of mindfulness, meditation, and self-reflection in our lives. Happy Buddha Purnima."
"May we practice compassion and kindness towards all living beings, as taught by Buddha? Happy Buddha Purnima."
"Celebrate the pious occasion of Buddha Purnima by following the words of Lord Buddha for a better tomorrow. Best wishes to Buddha Purnima."
"May you the clouds of confusion shed away to let the sunlight of positivity and thoughtfulness enlighten your life. Warm wishes on Buddha Jayanti."
"May we all find inner peace and happiness through the path shown by Buddha. Happy Buddha Purnima."
Buddha Purnima 2023 Quotes
"The mind is everything. What you think you become."
"Peace comes from within. Do not seek it without."  
"The mind is everything. What you think, you become."  
"The secret of health for both mind and body is not to mourn for the past, nor to worry about the future, but to live the present moment wisely and earnestly."  
"Happiness never decreases by being shared."  
"Three things cannot be long hidden: the sun, the moon, and the truth."
"All that we are is the result of what we have thought. The mind is everything. What we think we become."  
"Do not dwell in the past, do not dream of the future, concentrate the mind on the present moment."  
"If you light a lamp for somebody, it will also brighten your path."  
"Hatred does not cease by hatred, but only by love; this is the eternal rule."  
"In the end, only three things matter: how much you loved, how gently you lived, and how gracefully you let go of things not meant for you."
"There is no path to happiness: happiness is the path."  
"Let us rise up and be thankful, for if we didn't learn a lot today, at least we learned a little, and if we didn't learn a little, at least we didn't get sick, and if we got sick, at least we didn't die; so, let us all be thankful." 
Conclusion
Buddha Purnima is a significant Buddhist holiday that commemorates the life, enlightenment, and death of Gautama Buddha. In countries with substantial Buddhist communities, the holiday is celebrated with more pomp and circumstance, including parades, processions, and cultural events. In general, Buddha Purnima is a time for Buddhists to pray, contemplate, and seek blessings, as well as a time for gathering and commemorating the Buddha's teachings.