The Best Software for Your Transportation Company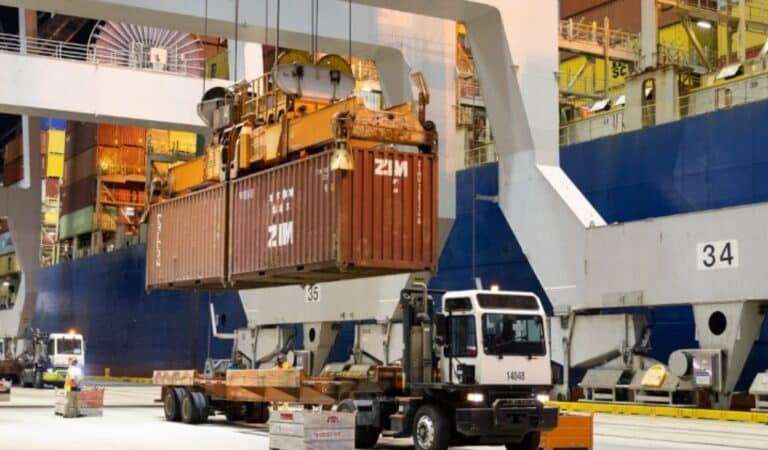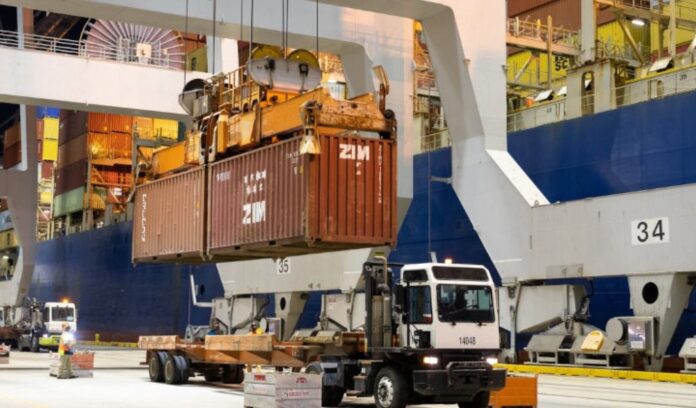 Listen to the Podcast:
For any transportation company, efficient management of vehicles, drivers, and routes is crucial to the success of the business. In today's fast-paced world, manual management of these systems can lead to ineffective communication, delays, and even the loss of business. This is where software solutions can make a significant difference in the day-to-day operations of a transportation company.
Choosing the right software can be a challenge, especially with so many options on the market. In this article, we will explore the best software solutions that can help transform your transportation business and improve your bottom line.
Because finding the best software for your transportation company can result in a significant increase in efficiency and productivity, be sure to include these details in your plan on how to start a transportation business.
Transportation Management Systems (TMS)
The first software to consider is a Transportation Management System (TMS). This type of system helps manage the operational aspects of your transportation company, such as fleet management, route optimization, shipment monitoring and tracing, and more. This also simplifies the billing procedure, enabling you to effortlessly bill clients for services rendered. Freightos, Descartes Systems Group, and Kuebix are some of the most widely used TMS software.
Driver or Vehicle Management Software
Another type of software to consider is the driver or vehicle management software. This type of solution helps manage the drivers and vehicles that transport goods for your business. This can track vehicle maintenance and records, as well as track hours and locations to ensure compliance with regulations. Reliable solutions using this type of software include Fleetio, Samsara, and Verizon Connect.
Dispatch Software
Dispatch software is specifically used to schedule and manage the delivery routes of your vehicles. This type of solution automates the process, allowing you to assign routes, optimize delivery times and locations, and monitor driver performance. Some of the most popular solutions for this type of software include MyRouteOnline, LogisiticsSuite, and FleetComplete.
GPS Tracking Software
GPS tracking software is an essential piece of a successful transportation business. This type of solution can easily track the location of vehicles, as well as provide detailed information on driver performance and usage. Dependable solutions carrying this type of software include Geotab and Omnitracs.
Electronic Logging Device (ELD)
The fifth entry on our list is Electronic Logging Device (ELD) software. This type of solution helps streamline the process of logging driver hours and recording mileage, as well as providing detailed reporting to help you stay compliant with federal regulations. Popular software for this type of business need includes KeepTruckin, FleetMatics, and Voyager Fleet Manager.
Freight Management Software
The next software solution to consider is freight management software. This type of system helps automate the process of managing and tracking shipments, streamlining processes, such as rating, tendering, tracing, and settlement. Popular solutions for this include Freightview, Trucker Tools, and Logisuite.
Warehouse Management Systems (WMS)
The final software solution to consider is Warehouse Management Systems (WMS). This type of system helps manage warehouse operations, including inventory tracking, asset management, and labor optimization. Popular software options include Logfire Cloud WMS, Manhattan Associates WMx, and HighJump WMS.
Tips for Choosing the Right Software
When choosing software for your transportation company, it's important to consider a few key factors to ensure that you select the optimal solution for business needs. Here are some tips to help you choose the right software:
Identify the Specific Business Needs: Before you begin a software search, determine your specific business requirements. Knowing the specific needs will assist in narrowing down the search for the ideal solution.

Consider Ease of Use: Choose software that is easy to use and will not require a significant amount of training for your staff to implement. A user-friendly interface and intuitive features will help maximize adoption and usage.

Look for Scalability: Your transportation company may grow in the future, so choose software that can scale up as the business grows. This will help ensure that the software can continue to meet your needs as the company expands.

Research Vendor Support: When choosing software, research the vendor's support options. You'll want to make sure that they offer reliable customer support and have helpful resources available, such as user guides and training materials.

Check for Integrations: Look for software that has the ability to integrate with other tools or systems that you may already be using, such as accounting or dispatching software. This will help improve data accuracy and reduce data entry errors.
There are a variety of software solutions that can help optimize the operations and efficiency of your transportation business. With the help of this guide and some research on available options, you can now feel confident in finding the best software for the transportation company's success.
Subscribe to Our Latest Newsletter
To Read Our Exclusive Content, Sign up Now.
$5/Monthly, $50/Yearly