Amazing Benefits Of Puzzle Games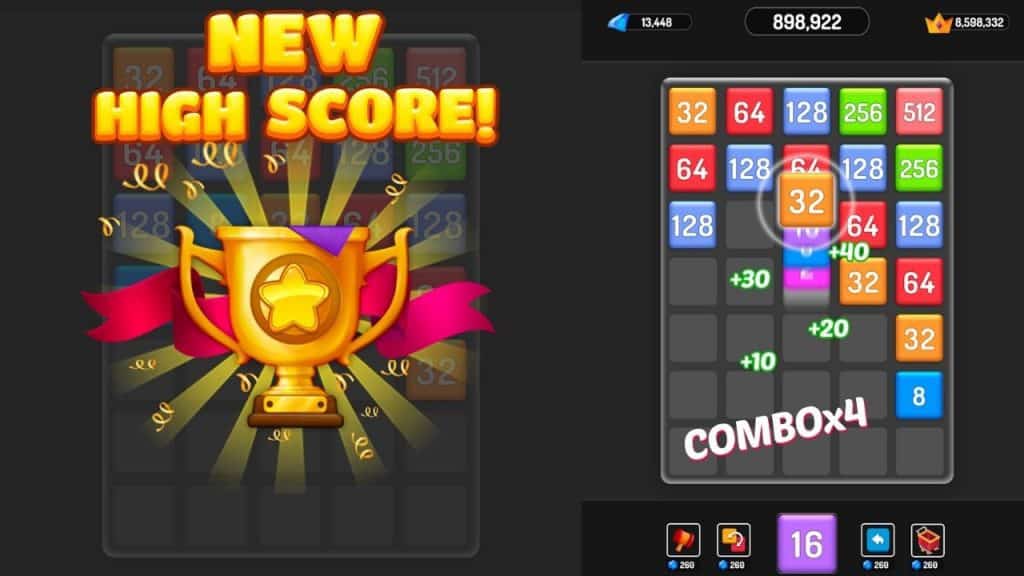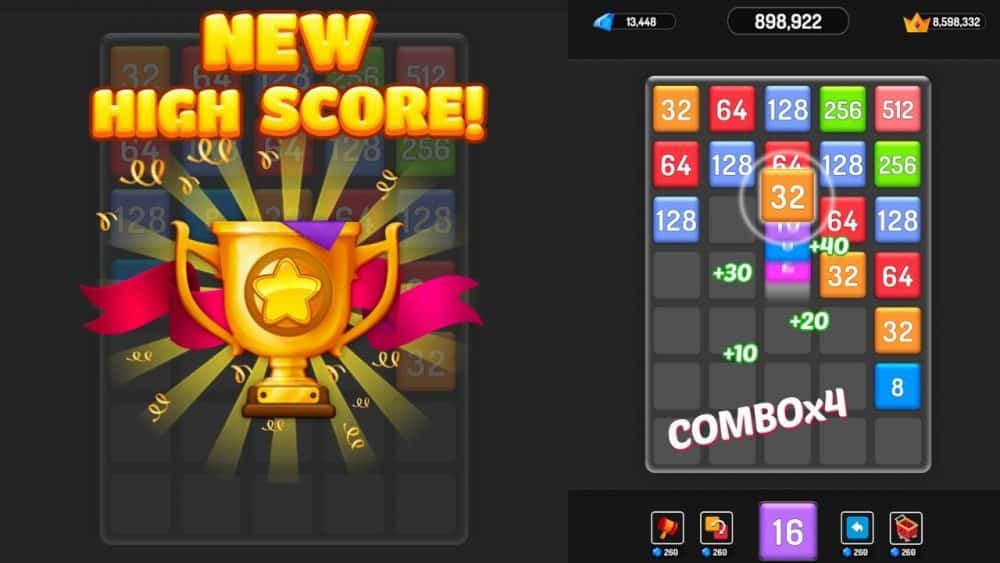 According to a fresh survey, 48% of adults enjoy puzzles. 42% of people felt that a puzzle was giving their brain a boost, and 59% of people said that it was relaxing. Puzzle games were introduced about 2000 years ago. The Chinese people were playing magic squares as far back as 700 BC. 
For ages, philosophers have analyzed the connection between puzzles solving games and their long and short-term influence on an individual. The results are remarkable.  It is investigated that puzzles not only inspire deep thinkers, but also the cause of various other benefits.
As humans, we like to exercise our brains, challenge ourselves, and also enhance our problem-solving skills. There are also many Important other benefits of playing puzzles.
There are a lot of online puzzle-solving games like merge games, hidden objects games, and X2 Blocks. Playing such games will definitely give you many more benefits. Below are some advantages of solving puzzles.
Improved Memory
Solving puzzles always helps to strengthen the connection between our brain cells. It also enhances the formation of new relationships. It will improve the thought processes and mental speed. 
Puzzles games are specifically good for enhancing short-term memory. Our short-term memory helps us to remember colors and shapes and imagine the bigger picture to find out which piece will fit together. Math games like the 2048 puzzle are the best games to enhance memory.
Better Problem-Solving Skills
The ability to think critically and creatively solve problems is greatly valued in the workforce. Puzzles help us to develop all of those essential skills. It requires us to take various approaches to try and solve a problem because there is a lot of errors and trial involved.
We also learn the value of forming theories, testing hypotheses, and changing our viewpoints when something does not work out in the way we planned. All such skills can simply be transferred to our work life to make us more adaptable and innovative employees.
Improved Visual-Spatial Reasoning
While solving a puzzle, we have to look at various pieces and figure out where they can fit within the large picture. Solving the puzzles on daily basis helps to improve your visual-spatial reasoning. Visual-spatial ability is essential for people who work in several fields like Engineers, Chemists, Artist, Surgeons, and Architects.
Increased IQ
Brain games provide enhancement to our memory and overall reasoning. So, it should not appear as a wonder that one of the most beneficial of puzzles is that they help to increase our IQ (intelligence quotient) level. 
https://play.google.com/store/apps/details?id=com.inspiredsquare.blocks&hl=en&gl=US
One research from the University of Michigan found that adults could increase their IQ level by four points after spending 15 minutes a day playing or solving puzzle games. Even if you do not worry about increasing your IQ, keeping your brain engaged with puzzles can help to stop the symptoms of Alzheimer's and dementia's disease. 
Studies clarify that keeping the mind active by solving puzzle games and other problem-solving activities can decrease the damaged brain cell that occurs in Alzheimer's patients. It also encourages the growth of new nerve cells and strengthens the association between them.
Researchers have observed an association between the number of years someone has been solving puzzles and the possibility that they will develop Alzheimer's. So the earlier you start solving puzzles on regular basis, the better. 
Improved Mood
Another advantage of puzzles is that they enhance our brain's production of dopamine. Dopamine is a neurotransmitter that improves mood and feelings of happiness. It also affects motivation, focus, and memory.
Dopamine is discharged every time we strongly solve a puzzle or even just to put one piece of the puzzle in right place. This helps us to continue working on solving them. It is the feeling of satisfaction we get when we truly solve the puzzle.
Lower Stress Levels
Free puzzle games challenge us and also help us to relax. Our brain also goes to an imagining or dreaming state when we are solving puzzles. This shift in  mindfulness comes with many benefits, including:
Reduce Stress
Enhance our self-confidence
Enhance mood
Ability to make a deep thinker
Enhance our mindset
Increased Attention to Detail
When you are trying to solve a blocks games it will help you to focus on the details.  You need to guide your eyes to focus on the small differences in shape and color. It will help you to place everything collectively.
An ability to focus on small details helps in each perspective of our lives, especially at work. When we are more detailed oriented and accurate, the quality of our work improves.
Increased Productivity
When we are less stressed and happier it's easy for us to concentrate. When our concentration develops, our productivity naturally increased. If you are facing difficulty completing a task and you get frustrated, then you should take a short break to solve a puzzle and refresh your brain. 
Many offices are starting to introduce free puzzle games in their breakrooms. These free puzzle-solving games let employees take their minds off work for several minutes and come back with a refreshed mind. If your mind is fresh then you can pay more concentration on your work.
Better Collaboration
If you are looking for another cause to include puzzles in your workplace, tell your boss that they have been proven to strengthen the collaboration among coworkers.
At yale university, the researchers found that giving people the chance to work together on solving puzzles allowed them to enhance the relationship and their capabilities to cooperate to finish a task. 
These are the benefits of playing puzzles. In this modern era, playing puzzles become very easy. A lot of websites offer you to play puzzle-solving games online. They are 2GB games. It means if your device has 2GB ram, you can easily play these games on your mobile as well as your computer. You can see a variety of different puzzle games on the internet. Blocks games,  Matching puzzle games, physics puzzle games, and 2048 games are the most played games.
Subscribe to Our Latest Newsletter
To Read Our Exclusive Content, Sign up Now.
$5/Monthly, $50/Yearly