Benefits of Outdoors showers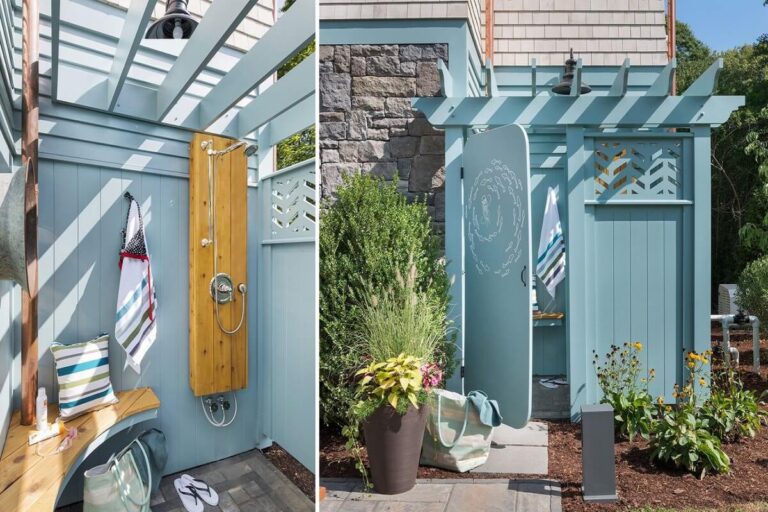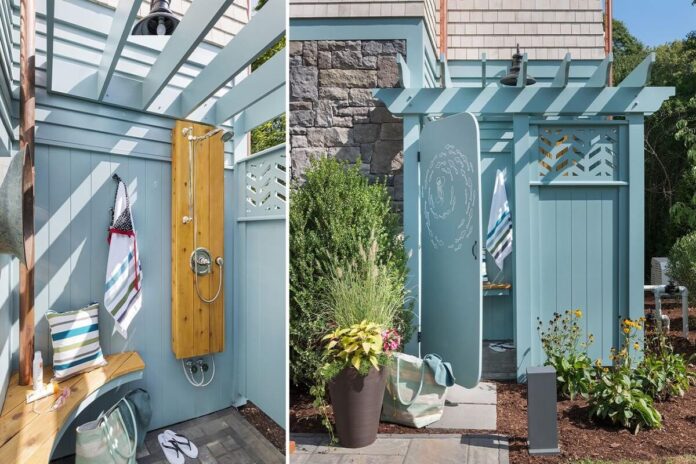 Outdoor showers represent an inevitable tool for the pools. They help their owners to feel comfortable even when it is too hot in the summer. In addition, outside showers for pools are an element of hygienic rules and respect for other people. Maintaining personal hygiene provides a number of benefits that are worth noting.
Advantages of an outside shower near the pool Benefits of Outdoors Showers
Taking a shower before entering the pool provides several advantages:
This procedure helps you adjust to the temperature of the water. Thus, the difference becomes smaller, making the pool water more comfortable.
When a person enters the water, sweat, and traces of lotion or cream applied to the body, enter the pool. These chemical and organic residues cause pollution and, consequently, the growth of bacteria, which eventually spoils the water, forcing it to be replaced much more often than expected, and the use of more disinfectants, which incurs corresponding costs. If you follow the rules of hygiene, these products will not encounter water and retain their quality.
It should also be borne in mind that the residues of cosmetic products that enter the water when in contact with chlorine, can form chloramines. They cause redness of the skin, eye irritation, and dryness or itching of the skin. Taking a shower prevents the formation of chloramines and therefore keeps the pool visitors healthy.
After swimming, it is also recommended to take a shower, as the pool contains disinfectants that should be washed off.
In addition to being practical and convenient, an outdoor shower can also beautify the local area, thanks to design innovations.
The materials used in the manufacture are resistant to UV rays, temperature, and climate changes. The device can be made of stainless steel, perforated aluminum (to improve heat transfer), or thermoplastic in various colors and shapes. Therefore, you can easily choose a shower of a suitable design and size.
Subscribe to Our Latest Newsletter
To Read Our Exclusive Content, Sign up Now.
$5/Monthly, $50/Yearly