Review of Aditya Birla Sun Life Group Life Insurance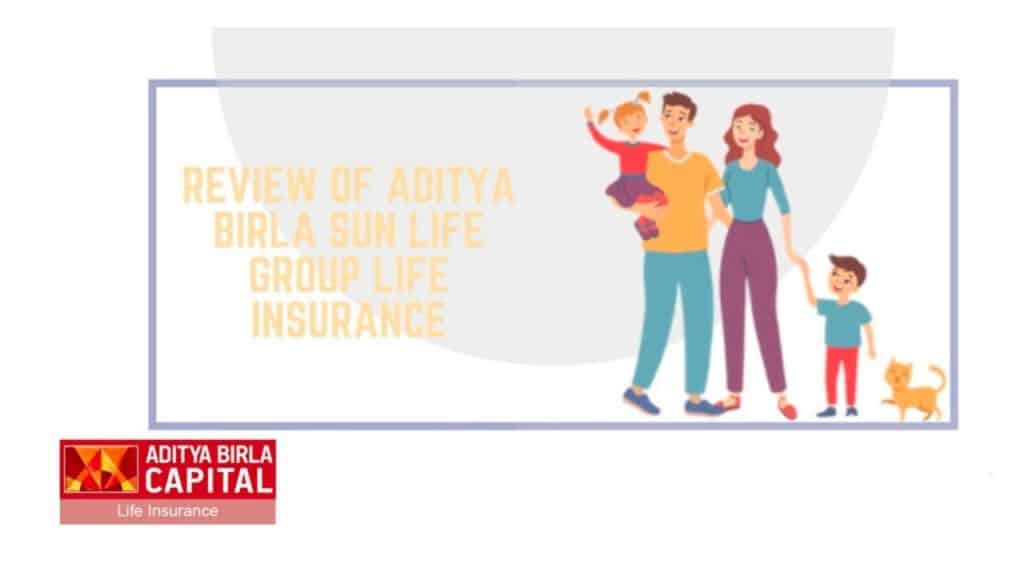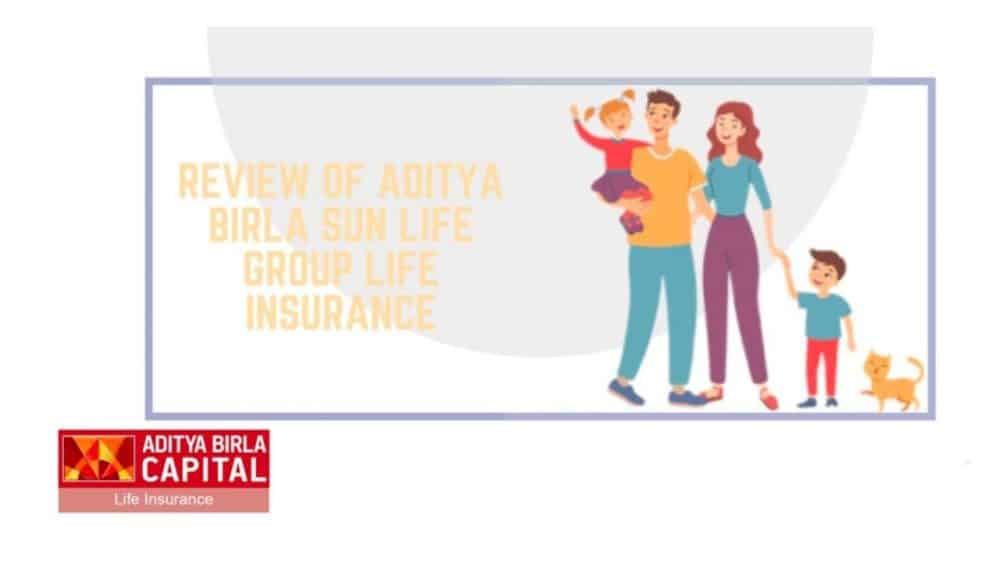 Aditya Birla Sun Life Insurance company, a pioneer in the insurance industry, offers a number of enticing Insurance products that may help you achieve financial stability for your spouse and safeguard your whole family from risks by providing life insurance products at meager rates. Savings plans, Term Insurance, Retirement plans, Health plans, Child plans, ULIP plans, and Group Insurance are the types of insurance plans offered by Aditya Birla Sun Life Insurance. It has more than 500 distribution sites, 560 branches, 85,000 authorized advisers, and 140 relationships with corporate dealers, brokers, and banks. The firm was the first to offer Unit Linked Life Insurance, and its goal is to be a leader and mentor in the unified financial services market. 
What is Group Life Insurance?
As the name implies, group life insurance provides life insurance coverage to a specified group of individuals, such as workers of an institution, members of a professional organization, or members of a housing association, all under a common agreement or insurance plan.
Whether you are a company owner searching for employee insurance or an individual seeking low-cost group insurance, a thorough grasp of policy terms and meanings is essential for making informed choices. You may have come upon a large amount of incomprehensible material that has left you feeling overwhelmed. 
Members of professional groups such as pilots' guilds, medical associations, non-governmental organizations, and other financial institutions are often insured by group plans supplied by insurance firms.
The primary insurance plan, called the master contract, is held by the policy buyer, who might be the employer or an organization such as an organization or trust, while policy beneficiaries are given protection certificates.
The most significant benefit of group life insurance is that it covers all members irrespective of gender, age, occupation, or economic status as long as they are a member of the group wanting insurance coverage. Group insurance may be advantageous if you are a member of an organization or association since it may give reasonably adequate risk protection with a low investment. As usual, it is best to get insurance after thoroughly studying all terms and conditions.
ABSLI Group Life Insurance Plans
ABSLI Group Life Insurance Business is an integral part of Aditya Birla Sun Life Insurance Company, a Life Insurance Subsidiary of Aditya Birla Capital Limited. Aditya Birla Company offers you the latest Group Insurance Protection and Group Retirement Solutions. 
ABSLI's comprehensive group business protection solutions allow you to improve your engagement with your workers by providing financial security to their beneficiaries in the case of a catastrophic occurrence. 
These 'Group Insurance' solutions also aim to preserve the interests of affinity organizations created for non-insurance purposes by offering complete financial protection to its members against life's unexpected shocks.
Furthermore, ABSLI's Group Retirement Solutions allow prudent fund management to pay employers' retirement benefit responsibilities and guarantee your employees' golden years straightforwardly and cost-effectively. 
ABSLI Protection solution
According to this, you reward your employees' friendliness and loyalty by financially covering their families in the event of a calamitous catastrophe. It also aids in attracting and retaining top employees. Another significant benefit of Group Solutions is that it assists you in developing good ties with your staff. We can see this as a low-cost strategy to keep your position as the preferred employer. This will assist you in completing your purpose of assisting in the incorporation of employer protection and well-being into your core business operation.
ABSLI Retirement solutions
Retirement solutions aid in the financial stability of retirees. They choose businesses that can preserve employee happiness through a gratuity, leave engagement, and annuity payments. This complete suite of group retirement solutions assists you in lowering company taxes, successfully managing a variety of employee retirement benefits, maximizing the value of your investment, and addressing your employees' post-retirement requirements.
Benefits of Group Life Insurance
Regardless of age, occupation, or social background, any group of individuals can be issued a group life insurance coverage. There are several forms of group insurance plans available in addition to the policies supplied by companies.
Gratuity 
Employees frequently earn gratuity benefits from their employers after completing a set number of years of service with the firm. The business will be able to accrue assets by subscribing to a Group Life Insurance Policy, allowing it to give a gratuity benefit to employees.
Savings plan 
Group Savings Plans may be utilized to build wealth over time. They also smoothly provide life insurance benefits.
Superannuation 
The employee will receive the sum accrued under the Group Superannuation mechanism during retirement time.
Credit protection 
Banks and lending institutions frequently use Group Credit Protection Plans to safeguard their interests. This insurance plan protects banks from loss if a borrower misses repaying a mortgage due to death or incapacity.
Term policy 
If a group life insurance policy member dies, the sum insured is paid to the member's nominee.
You may continue to get group insurance coverage as long as you are a member of the group. You may also purchase extra coverage based on your requirements. To assure that you have complete protection, you must read the rules and terms of the group insurance supplied by your work and then choose an individual policy. When you purchase an individual plan, your insurance continues even if you resign from the company.
Effective money handling 
The group insurance plan's money is handled by skilled money managers from the insurance company. Enough cash will be supplied to the employer to deal with crises. Superannuation, gratuity, and other distributions can be readily controlled with the available financial flow.
The simplicity of premium payments
The monthly premium for a group life insurance policy is quite simple to pay. You will never forget to pay your premium because it will be taken from your paycheck account. As a result, the payment option is quite handy for both the company and the workers.
Conclusion
The life insurance market appears to be on the right road, with significant improvements in the legal structure resulting in substantial changes in how the sector conducts business and communicates with its clients. Within the next 3 to 5 years, the nation's life insurance market is predicted to increase at 14-15 percent per year on average. 
In addition, the application of IoT in the Indian insurance business has progressed above telematics and user vulnerability assessments. Demographic factors like a growing middle class, a younger insurable population, and more excellent knowledge of the necessity for coverage and retirement planning will all contribute to the growth of the Indian insurance coverage sector. 
Subscribe to Our Latest Newsletter
To Read Our Exclusive Content, Sign up Now.
$5/Monthly, $50/Yearly