21 Things to Do With Kids in Canada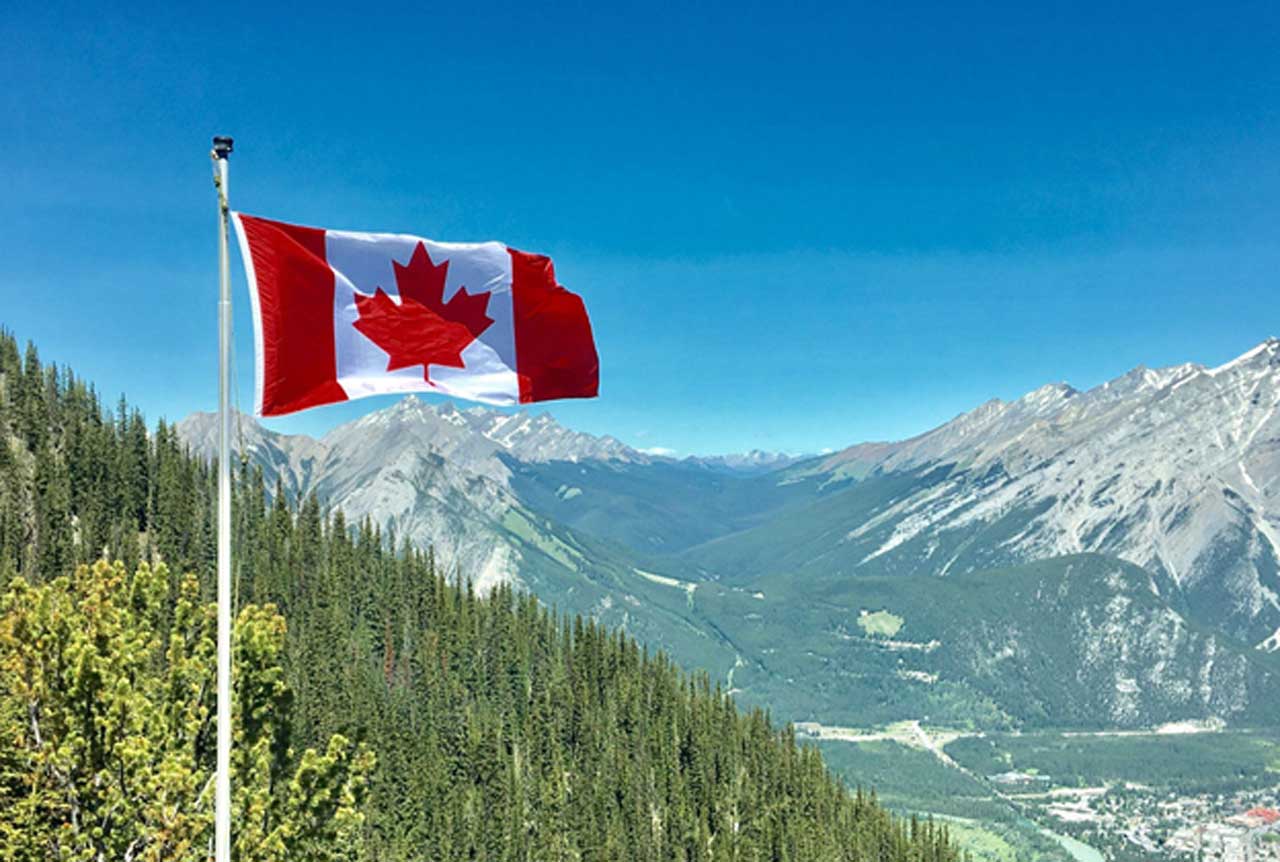 Planning a trip to Canada with the family? Here are 21 must-dos while you're there:
Niagara Falls, Ontario
As if we could start the list with anything else! Young or old, everyone in your party will be amazed at this spectacular waterfall that consists of three separate plummeting drops.
Book yourself a spot on the Maid of the Mist – an exhilarating boat ride that takes you into the wild rapids of the Horseshoe Falls (the biggest of the three drops, with over two million liters rushing over – a second!), zipline across the gorge or go behind the scenes of the world's most famous waterfalls from one of the viewing decks. No matter how you do it, the kids – and you – will be mesmerized.
Churchill
Head to the polar bear capital of the world (two-thirds of its population live in Canada, didn't you know?) and snap incredible pictures of the magnificent creatures, along with a smattering of beluga whales. You may even – on a clear summer night – be able to spot the aurora borealis! What more could you – or the kids – need?
Quebec City
There's so much to do here with all the fam we're not even sure where to start! Between all the usual kid-friendly activities you'd expect to find in a busy, UNESCO-World heritage city, there's also an incredible Winter Carnival (taking place 4-13 February 2022) that includes three parades and an international ice sculpture competition, and the summer's Saint-Jean Baptiste Celebration  (June 24, 2022) that features musical performances, fireworks and other incredible festivities. Other winter activities include skiing, snow tubing and ice canoeing, while balmy summer fun includes biking, boating and rafting. A scavenger hunt – any time of year – is the perfect way to see the city.
Vancouver Aquarium
Seventy thousand marine animals call this incredible aquarium home, and you can enjoy these – and the colors and scents of the exotic birds and plants at the Bloedel Conservatory – on a private tour.
Cavendish Beach
This incredible eight-kilometer stretch of beach, backdropped by photo-worthy red sandstone cliffs, is the perfect place to indulge both kids and adults in your party, thanks to the parasailing, deep-sea fishing, mini-golf, dinosaur museum, petting farm and water park all on offer! 
Old Montreal
Ride around the cobblestoned streets of this beautifully preserved city in a horse and cart. Fun for all the family!
Whistler
One of the best known and loved ski resorts in North America, Whistler – as well as being an excellent place for skiing, snowboarding, hiking and mountain biking – also boasts a beautiful village filled with indoor, family-friendly activities, such as ice skating, mini-golf and trampolining. A picture-perfect winter wonderland.
Murray Beach Provincial Park, New Brunswick
A beautifully unspoiled beach, you can while away the day building sandcastles, swimming, going horseback riding and enjoying a picnic. Stick around for a spectacular sunset come night.
The Bruce Trail, Ontario
Boot up the whole family for over 440 kilometers of epic trails on the country's oldest – and largest – hiking network in the country, where you'll see rivers, waterfalls and wildlife.
West Edmonton Mall, Edmonton
This isn't your regular mall. One of the largest in the world (the size of 48 city blocks!), it includes the biggest indoor amusement park and indoor lake, as well as North America's biggest indoor waterpark, a zoo, bowling alley, mini-golf course and ice rink. Phew – that's a lot of accolades – and that's before we even mention the 800+ shops and services on offer, too. You could spend days here, and you may decide to do just that.
Parlee Beach Provincial Park, New Brunswick
One of Canada's finest beaches – with the warmest water in the country – beckons. As well as an array of restaurants and picnic areas, the kids will have plenty to choose from in terms of activities, thanks to the swimming, sandcastle building (and competitions!), beach volleyball, football, ultimate frisbee and playground on offer here.
CN Tower, Toronto

This Canadian icon is one of the tallest buildings globally, and you can enjoy ultimate views of Toronto from the top of the telecommunication hub after taking the glass-fronted elevator. For the older – and braver – members of the family, test their mettle on the SkyWalk – a 1.5 meter ledge that's 356 meters above the ground. Younger kids (and anyone who's not crazy about heights) can also enjoy the views from a LookOut level. All this, plus an interactive theater ride and a Legends of Flight 3D movie to devour here, too! Yes, please!
Banff National Park, Alberta
The oldest national park in the country – set in the Rocky Mountains and world-famous – is also jaw-droppingly beautiful, thanks to its spectacular scenery and abundance of lakes, and no matter when you go, there's something for all the family to love. A winter retreat? You've got skiing, snowboarding and ice skating. Planning a summer vacation? You'll be spoiled for choice when it comes to a relaxing dip in the hot springs, horseback riding and more hikes than you'll have time to do. 
Victoria Butterfly Gardens, British Columbia
A tropical garden filled with exotic butterflies and birds, this enchanting paradise will captivate the whole family.
Montmorency Falls, Quebec
Ok, this may not be quite as famous as our buddy Niagara, but at 83-meters, it's actually higher! You can climb the different staircases to enjoy a range of views, hike along the surrounding paths or hitch a ride to the top on an aerial tramway.
Granville Island, Vancouver
This waterfront community is the perfect spot for a full day of fun with the fam. You'll enjoy the Public Market, where you can taste a generous selection of gourmet cuisine and browse through artisan shops and art galleries, while the kids will love the toy shops, play areas and splash park that makes up the two-story Kids Market.
Stanley Park, British Columbia
A 400-hectare public park lined with brightly colored totem poles that you can learn all about on a tour also boasts three sandy beaches and four playgrounds.
Harrison Hot Springs, British Columbia
If the idea of a Sasquatch trail (Canada's version of Bigfoot) doesn't get the kids excited, we're willing to bet that they won't be able to resist the floating water park, bumper boats, sandy beach and waterfront playground that calls this lakeside wonder home.
Prince Edward Island
For the avid readers among you, this is the inspirational home of Anne of Green Gables. As well as the usual activities you'd expect to engage in on such a slice of picturesque paradise, such as hiking, cycling, seal watching, canoeing and swimming, you and the kids will also love learning how to build seriously impressive sand sculptures with a renowned teacher! 
Whitehorse, Yukon
Another outdoorsy adventure awaits you here, where you're sure to have a wild time with the fam! Offering a diverse range of hiking trails – both in terms of type and level – you can choose between waterfalls, glaciers and caves as your backdrop. You may see the aurora borealis here, too, if you're here from mid-August to mid-April.
Bay of Fundy, Vancouver
Up for a spot of whale watching? Look no further than the Bay of Fundy – one of the seven wonders of North America. Tell the kids to look out for dinosaur fossils here, too, as many have been found here!
Subscribe to Our Latest Newsletter
To Read Our Exclusive Content, Sign up Now.
$5/Monthly, $50/Yearly