13 Effective Tools to Reduce Photo Size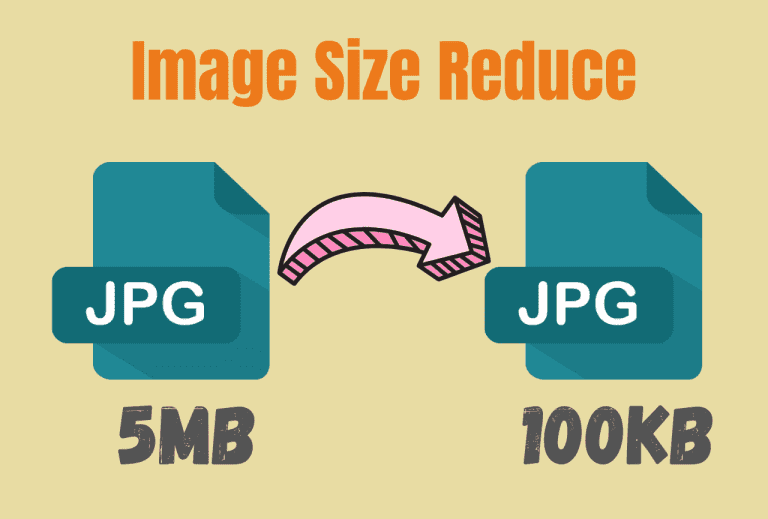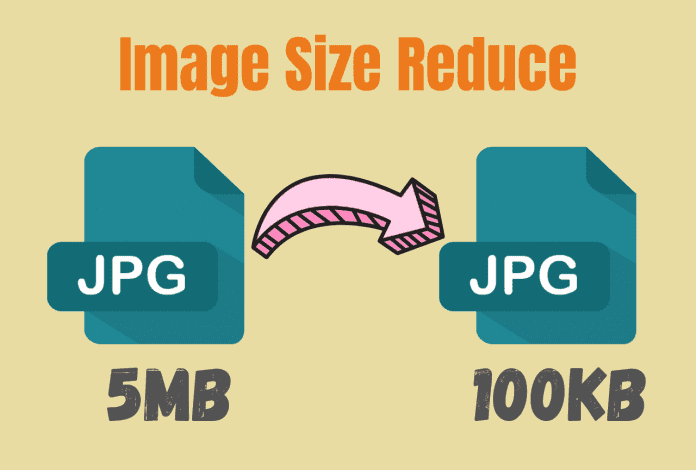 Today I will explain the different ways to reduce photo size without losing quality. However, I will clarify some important aspects which can improve your website.
The photos and vectors that you include on your website are vital to transmit the information, allow the reader to become more involved with reading, and learning. A web page must have varied, entertaining, and enjoyable content. It is important to have some images that make reading enjoyable.
If you have a website, do not hesitate to use visual material (photos/images) and download images without copyright. Images must be light, have adequate size and weight.
Otherwise, the website will become slow. It will not optimally load all the content and this will frustrate the user, and they will go to another page that offers fast content. You will lose visibility in the online world!
What does reduce the weight of a photo on a web page consist of?
Reducing photo size consists of reducing both the dimensions and the weight. First of all, the dimension is the width and height of it. As for the second; the weight, I am referring to what it occupies in MB or KB.
Of course, when you make a photo weigh less, you should do it without sacrificing its quality. Now, why is it important to do so?
If your website page where the images are going to be 400 x 200 pixels in size, but you want to publish a 4000 x 2000 pixels' image, maybe you can do it, but the difference in size is abysmal.
The user would have to download 4 MB to be able to see a photo that in the end has a dimension of 400 x 200. As a result, this implies that the image would take too long to see, especially if it is being entered by any mobile device.
The use of data is excessive, this fact would harm you and the photos can be downloaded in the end, they will be distorted.
Are you attracted to the idea of ​​entering a website in which the loading speed is eternal and incomprehensible? Reducing images is one of the factors that affect the traffic of visits to your website.
How do I know if the images on my website are ideal in size and weight?
As I have already explained reducing photo size; the size of the images affects the number of visits you will receive. Google has taken the task of rating pages and one of the aspects that take seriously into account, – the loading speed of it.
I recommend you to use the Google Developers tool. There you will see the path of the photos that you must optimize; in addition to the score that Google offers you compared to other portals.
Google Developers is very useful due to its reduction suggestion. It analyzes the average of the images on the website and in turn indicates the percentage that you should reduce (40%, 60%, or 80%).
It is important to emphasize that it is only a "suggestion the percentage". You must ensure that the image is light, maintains excellent vision. As a result, this tool turns out to be a guide that will allow you to make good decisions on your online page.

13 Best Online Tools to Reduce Photo Size
Considering the great importance of the reduced weight of a photo, I present you with some very simple tools to use to reduce photo size and to give a better appearance on your website.
Some of them are the tools that I have used myself in my blogs and clients. I will explain in detail all the variety of options that you may have at your fingertips.
Squoosh
This app ranks the best tool to compress photos since it is very simple to use. It is free, does not consume space because it is 100% online. This fact provides you with more comfort to use.
One of the highlights is the speed with which it works. It allows us to reduce photo size and even the format. It allows you to see the development of the compression and make the adjustments you consider appropriate.
You can see the different formats available among which are: PNG, OptiPNG, JPG, MozJPG, Browser, WebP.
It is important to know that this tool works especially with the Chrome browser. Also, you can use it with one of your preferences, even from some mobile devices.
In the beginning, it is necessary to have a data connection, after you use it you can download it in your browser. Thus, it helps you not to spend online.
TinyPNG
TinyPNG has a free version that allows you to reduce the weight of a photo quickly. You can compress up to 20 photos at the same time with a size of up to 5 MB. Nothing bad!
Now, if you need an even more powerful tool than that, you will be happy to know that with the PRO version you can compress photos of 25 MB in size, and more than 20 at the same time. Astonishing!
One of the highlights of this program is the quality of the result it shows. If you want a very high-quality compression tool, do not hesitate to use it.
TinyPNG also has an easy to use a WordPress plugin.
Optimizilla
With this tool, you have the option of uploading up to 20 photos/images at a time, in addition to choosing the Spanish language. This will make your use easier. It is convenient to compress 70% or 80%. But if you decide to reduce more, the image will weigh less with no quality.
An outstanding aspect of Optimizilla is that you can compare the result with the original image. Also, while it is in the process you can configure it with a slider. This allows its users to be comfortable and very simple.
Compressor.io
How to reduce photo size with this tool? Very simple, you can reduce them up to 90% and upload them using the search or drag and drop option. With the first option once the photo has been compressed, you will be shown the image divided into two; one is the original version and the other is the reduced version. That way you can take note of how it looks the picture.
Regarding the option to drag and drop, the entire modified image will be shown as a download and you can save it to Google Drive and Dropbox.
One of the distinctive features is that it accepts several formats among which are JPEG, GIF, SVG, and PNG. It maintains a spectacular quality. Sometimes it is difficult to perceive the difference.
Its interface is intuitive and very light. It is free and you will not see any kind of annoying advertising. The only downside is that it does not allow you to work in batches, but one image at a time.
Compressnow
Compressnow allows you to upload files up to 9 MB free. It supports a variety of very useful formats including PNG, GIF, JPEG. With this tool you can choose the level of reduction, keeping both the width and the length of the original image.
ResizeImage.net
ResizeImage.net is a tool to reduce photo size without losing quality. You can also cut, transform to black and white, add color or saturation, and rotate. It is not necessary to go to another tool to expand your options.
JPEGmini
This tool has two versions, one free and the other PRO. Each offers several advantages. If you are looking for an application that is easy to use and at no cost, this is for you. You can reduce up to 80% of your image weight. It maintains the file once compressed in excellent quality.
With the free option, you can only upload a limit of 20 images per day. If you want to reduce a greater number of files, contract the Premium or PRO services.
Efficiently and quickly reduce the size of JPEGs, with it you have the option of reducing the weight of several images at the same time, which is an advantage.
The paid version is available for both Windows and MAC. It is an excellent option to offer images of the highest quality at a very lightweight.
Gimp
Gimp is a very useful photo editing program to optimize the images of your blog. You can download it at no cost and proceed to explore among the many options it gives you.
With this tool you can give brightness, send contrast, saturation, crop, flip, resize, etc. and a lot of things.
ReduceImages
This is a very complete tool that gives us a variety of options such as: resizing the image, rotating, adding texts, cutting, etc.
You can export the results in PDF, JPG, and PNG. If you are looking for a tool that allows you to compress the images but also offers you something more, "ReduceImages" is for you.
Image Optimizer
As its name suggests it is an excellent tool to optimize photos, its use and handling are very simple.
Just select the desired photo, choose the preferred quality (setting a maximum width and height) and press the optimize image button and you can immediately download it to your computer.
PUNYpng
It is a tool that you can use online. It is useful to reduce photos in GIF, JPG, and PNG. It offers you the possibility to upload up to 20 files at the same time. It is important to note that, you can enjoy this alternative to reduce free images if you purchase a payment plan, you can expand your options.
It reduces up to 50% the size of the same ones maintaining very outstanding quality. Also, its handling is very intuitive. Hence, a really useful aspect is that it indicates the ideal format for each image.
Picresize
This is an online tool to reduce photo size that stands out for its simplicity. You have the option to optimize JPG and PNG images, this way it will load faster on your website, which will contribute to the traffic of visits. Remember that nobody wants to enter an excessively slow page.
To be able to use it you will do it very simply.
Select the photo of your preference either from your computer or URL. In the upper left, you will find several options. It should be noted that below where the menu is located you can locate the option to rotate it, which is an advantage.
You can manually select the size of the photo and it will automatically adjust the height. You also can apply some filters to give a better image.
WebResizer
WebResizer is one of the easiest tools to use because you can use it online. To start, you must click on the button that says "Resize Photos Here" and then upload the photo from your computer. To do this you will click on the giraffe, which is at the top.
At the end of the process, you will be shown a comparison of the two photos; the original with its size and the one you have just reduced. After the obtained result you must press "download this image". If you want to make any additional changes you can use the multitude of options within the program.
Web Resizer is a complete tool that not only allows you to solve the problem of very large and heavy images but also offers you a variety of options that allow you to customize the photos on your website.
Subscribe to Our Latest Newsletter
To Read Our Exclusive Content, Sign up Now.
$5/Monthly, $50/Yearly