Ghislaine Maxwell Net Worth, Full Bio, and Latest Career Updates in 2023
Listen to the Podcast:
Fox Business says that Ghislaine Maxwell is a former British socialite convicted of sex crimes. As of 2023, Ghislaine Maxwell's net worth of $20 million. Prosecutors say that her whole financial picture is unclear and hard to figure out, so her real estate assets are not included in her net worth.
Maxwell was given a 20-year prison sentence on June 28. She was found guilty of recruiting and child sex trafficking in December 2021. She did this with her ex-boyfriend Jeffrey Epstein, who killed himself in a Manhattan jail three years ago. Epstein had been found guilty of sex crimes. Maxwell committed the crimes over a decade, from 1994 to 2004.
Judge Alison J. Nathan, who gave the sentence, said, "Ms. Maxwell worked with Epstein to choose young victims who were weak and played a key role in letting sexual abuse happen." Her actions were "vile and predatory."
Ghislaine Maxwell's Biography
Behind Ghislain Maxwell's so-called "perfectly normal" life are secrets that reveal much about who she is, how kind she is, and how she should be introduced to the world. Ghislain Maxwell is a former British socialite and businesswoman. She is a convicted sex offender who engaged in and planned illegal sexual activities. She was found guilty of playing a pivotal role in child sex trafficking rackets and other crimes with the notorious Jeffery Epstein.
| | |
| --- | --- |
| Full Name | Ghislaine Noelle Marion Maxwell |
| Nick Name | Ghislaine Maxwell |
| Gender | Female |
| Birth Date | 25 December 1961 |
| Birth Place | Maisons-Laffitte, France |
| Age | 61 years old |
| Marital Status | Married |
| Nationality | French, British |
| Qualifications | Graduate |
| Net Worth | $20 Million |
| Salary | $1 Million |
| Profession | Socialite |
| Height | 5 ft 7 in (170 cm) |
| Weight | 68KG (Approx) |
Ghislaine Maxwell Net Worth
British socialite Ghislaine Maxwell has a net worth of $20 million. At the time of her arrest in 2020, Ghislaine said she was "only" worth about $3.5 million. However, an FBI forensic accountant found evidence that her net worth was closer to $20 million when assets that were put into a trust controlled by Scott Borgenson, a man she secretly married in 2016, were added.
She is best known for being accused of being Jeffrey Epstein's partner in crime. She became a US citizen by naturalization but is also a citizen of the UK and France. Ghislaine has been involved in several civil cases and lawsuits, such as Epstein vs. Sarah Ransome, Maria Farmer, and Virginia Roberts. On July 2, 2020, the FBI arrested Maxwell for her alleged crimes. On December 29, 2021, a Federal jury in New York found Ghislaine guilty of five of the six crimes she was charged with.
| | |
| --- | --- |
| Net Worth: | $20 Million |
| Source of Wealth: | Socialite, Businessperson |
| Salary | $1 Million |
| Born: | December 25, 1961 |
| Height: | 5 ft 7 in (1.7 m) |
| Country of Origin: | British |
| Last Updated: | February 2023 |
Ghislaine Maxwell Source of Wealth
Ghislaine Maxwell makes most of her money from her father's trust fund, the businesses and companies he set up for her, and non-profit groups. She is also said to have made a lot of money by selling young people for sexual purposes.
She has also worked with and for a number of billionaires and has a number of companies to her name. Jeffrey Epstein changed the name of one of his companies to be named after her, and Maxwell was in charge of all the business for that company.
In fact, Ghislaine Maxwell's wealth was partly due to the money her father had made. A British media mogul named Robert Maxwell owned the Daily Mirror. Before he died, Robert Maxwell owned a number of other publications, including the New York Daily News, which he bought in 1991.
Read More: Dana Perino Net Worth
Earn From Sex Trafficking Minors
Ghislaine is said to have made a lot of money from selling young girls for sex. Ghislaine Maxwell was found guilty of child sex trafficking and other crimes in 2021. These crimes were connected to Jeffrey Epstein, a financier who had been convicted of sex crimes.
Earn From 'The TerraMar Project'
As the founder of "The TerraMar Project," Ghislaine makes a good living. On September 26, 2012, at the Blue Ocean Film Festival and Conservation Conference in Monterey, California, she started a non-profit group for the environment called "The TerraMar Project." Ghislaine and Jeffrey Epstein were found guilty in 2019 of sex trafficking, which caused the organization to be shut down.
Ghislaine Maxwell's Early Life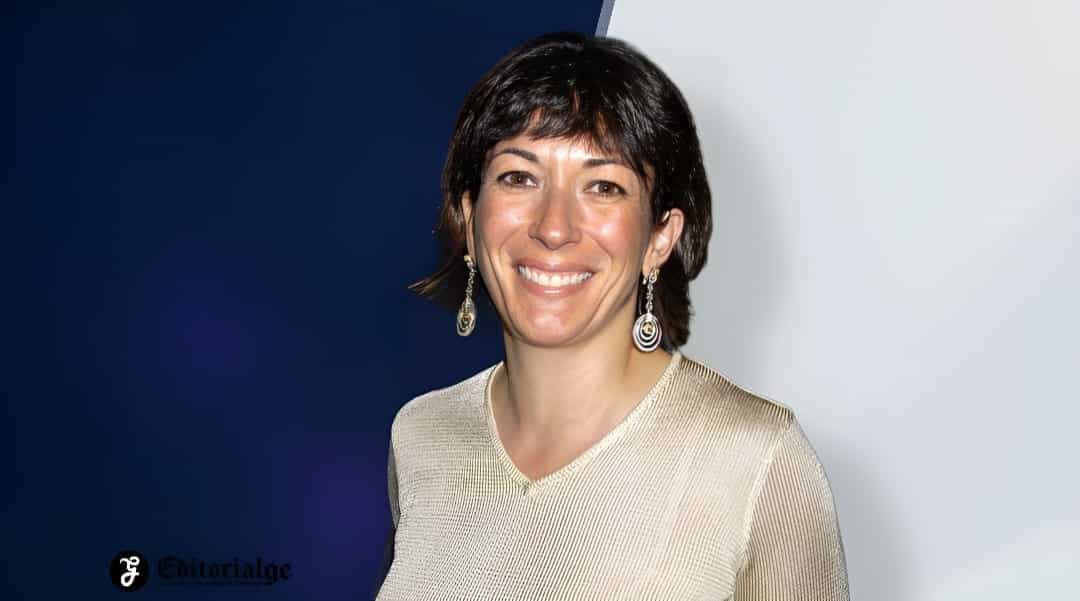 Ghislaine Noelle Marion Maxwell was born to Elisabeth and Robert Maxwell in France on December 25, 1961. Her brother was hurt in a car accident, went into a coma, and died in 1967. The death of her brother hurt her so much. She was told she had anorexia as a child.
Oxford is where she grew up. She attended Oxford High School and Headington school, where she got her diploma. After that, she went to Marlborough College and Balliol College in Oxford to finish her degree. She was very close to her father when she was young.
Ghislaine Maxwell's Career
Ghislaine Maxwell was one of the most famous people in Britain for a long time. Her father bought the New York Daily News, and she moved to New York to keep working for him.
Maxwell's father began a lot of businesses. Then, she took charge of the trust fund her father's father had set up. Ultimately, she made 80,000 Euros a year ($120,000).
After that, she started her non-profit group to protect the ocean. She works in a real estate office and has an extensive network of high-level contacts because of this.
Ghislaine Maxwell's Family, Parents, and Siblings
Ghislaine Maxwell was born in Maisons-Laffitte, France, on December 25, 1961. She was the ninth child of Elisabeth Maxwell, a French socialite, and Robert Maxwell, a British publishing mogul. On top of everything else, Robert Maxwell was a crook. Ghislaine grew up in Buckinghamshire in a house with 53 rooms.
Some of her siblings are Christine Maxwell, Isabel Maxwell, Kevin Maxwell, and Ian Maxwell. Maxwell got his degree from Oxford at the same time. In the 1980s, she was an essential part of the London Social Scene. Ghislaine Maxwell was also on the board of directors for the Oxford United Football Club. Maxwell started the Kit-Cat Club.
Read Also: Paula Jones Net Worth
Ghislaine Maxwell's Education
Ghislaine Maxwell went to school at North Oxford's Oxford High School for Girls, and then when she was nine, she went to Somerset's Edgarley Hall boarding preparatory school. She got her A-Levels at Marlborough College. She then went to Balliol College, Oxford, to get her Modern History with Languages degree in 1985.
Ghislaine Maxwell's Relationships
Ghislaine Maxwell had a relationship with Ted Waitt, the founder of Gateway Computers, for several years after her work and personal relationship with Epstein. She helped Waitt buy and fix up a luxury yacht called Plan B, which he then took to France and Croatia.
Ghislaine Maxwell had been living in the home of Council on Foreign Relations member Scott G. Borgerson in Manchester-by-the-Sea, Massachusetts, since 2014.
Ghislaine Maxwell's Husband
Scott Borgerson is Ghislaine Maxwell's husband's name. Even though they married in 2016, the news didn't come out until 2020. Ghislaine decided to hide it.
Scott Borgerson was the CEO of Cargometrics, a maritime data analytics company that invested in hedge funds. Maxwell gave up his job as CEO in October 2020 because he was getting a lot of attention.
Does Ghislaine Maxwell have Children?
Gislaine Maxwell does not have any children. There are rumours, though, that she is the stepmother of two children by Scott Borgerson, the CEO of Cargometrics and a millionaire businessman she used to date.
Several news stories say that the two got married in secret in 2016. A source who didn't want to be identified told The Daily Mail in 2019: "Scott left his wife for Ghislaine about five years ago." Before her arrest, Maxwell lived with Borgerson in his $3 million mansion in Manchester-by-the-Sea. 
Borgerson had been married to Rebecca before. In May 2001, they got married in Palm Beach, Florida. They split up in 2015. The two of them have a son and a daughter together. But Borgerson has always said that he and Maxwell are just old friends and not in a relationship.
Ghislaine Maxwell's House
Ghislaine Maxwell paid $25 million for a luxury house with 12,500 square feet. She hired an architectural design firm and spent an extra $4 million to fix up and expand the house.
Ghislaine Maxwell brought Swedish oak flooring for this luxurious house's large great room, which has separate rooms for sitting, eating, and cooking. A fireplace warms up one side of the room.
Ghislaine Maxwell's house also has a library and a fireplace in a nook. Ghislaine Maxwell liked simple furniture and decor, so the house was set up that way. The main bedroom has glass walls that open up to the backyard.
Also read: My Skarsgard Net Worth
Ghislaine Maxwell's Car Collection
Ghislaine Maxwell has some nice cars because she has a lot of money. Let's look at all the cars she has.
| | |
| --- | --- |
| Car Collection | Prices (USD) |
| Range Rover | $135,670 |
| Audi A7 | $88,900 |
| BMW 3-Series Convertible | $59,800 |
The Arrest of Ghislaine Maxwell
On June 30, 2020, the FBI arrested Ghislaine Maxwell in Bradford, New Hampshire, after using an IMSI-catcher mobile phone tracking device on the phone she used to talk to her husband, Scott Borgerson, her sister, Isabel, and one of her lawyers. US District Judge Alison Nathan said that Ghislaine Maxwell would go to court twice, once for lying and once for alleged human trafficking.
On November 29, 2021, the trial started with opening statements. On December 31, 2021, a jury in a US federal court found Ghislaine Maxwell guilty of five crimes related to sex trafficking.
Ghislaine Maxwell Prison Sentence
On Tuesday, Ghislaine Maxwell was given a 20-year sentence in federal prison. She did not testify in her defence during her trial at the end of last year. As a result, she was found guilty on five counts, including the sex trafficking of a minor. CNN News said Maxwell talked to the victims in court before giving the sentence.
Maxwell said from the podium that Epstein "should have been here before all of you," adding that it's not about the dead sex offender. She said she was sorry for the pain the victims had to go through and that she hoped her conviction would give them "closure."
At first, the prosecutors asked the judge to give Maxwell 30 to 55 years in prison, but the probation department suggested that he only get 20 years. Maxwell's lawyer asked for a prison sentence of between 4.25 and 5.25 years. Alison Nathan, the judge, said that Maxwell is not being punished "in place of Epstein" but for the part she played.
Know More: Tips to Reduce Crimes in texas
Conclusion
Ghislaine Maxwell's net worth is about $20 million as of 2023. She is a well-known social media figure in American English and runs a non-profit group that works to save the ocean. After her father died, she became in charge of all the businesses. She is also a well-known businesswoman who makes $1 million a year.
Ghislaine Maxwell came to the spotlight after she was wrongly accused of trying to get girls under 18 to work as prostitutes. She also owns several very nice homes in London and the US. Maxwell has been in the news lately because she was convicted of all the sex crimes she was accused of.
Subscribe to Our Latest Newsletter
To Read Our Exclusive Content, Sign up Now.
$5/Monthly, $50/Yearly