FIFA World Cup 2022 Closing Ceremony Ends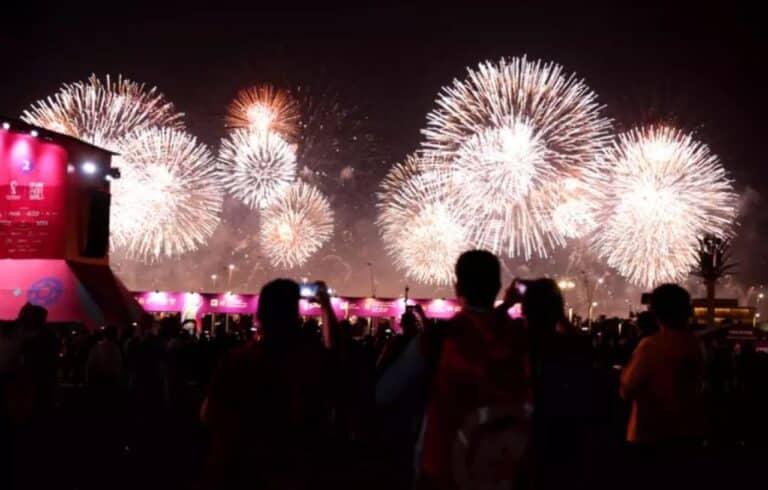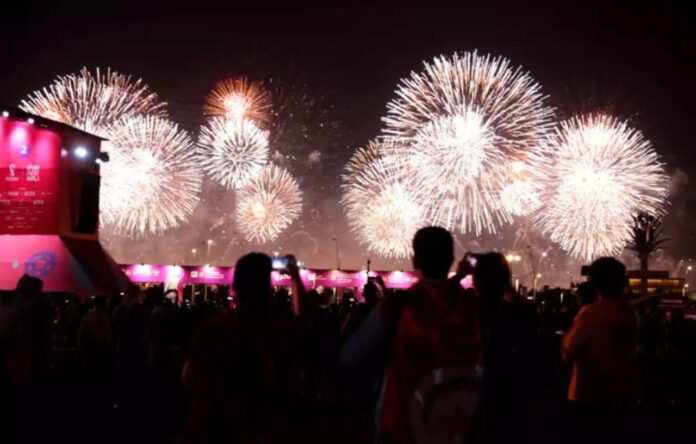 Listen to Podcast:
The FIFA World Cup 2022 in Qatar is set to end Sunday evening after 63 games and a month of football. Before France and Argentina play in the world cup final, the FIFA World Cup 2022 closing ceremony has been held. FIFA has called the closing ceremony "A Night to Remember". The program happened at Lusail Iconic Stadium in front of about 88,000 fans. The final match will start shortly.
The FIFA World Cup 2022 closing ceremony is over. Bollywood star Nora Fatehi, Davido, and Aisha provided entertainment for the crowd. Along with the funky BTS Music, the brief performance, which lasted only 15 minutes, thrilled millions of fans worldwide. It will soon be time for Argentina and France to face off in the championship game. Argentina wants to win the FIFA World Cup for the third time, while France will try to defend their championship.
This is the first time that the World Cup has been held in the Middle East. Even though there were political issues and controversies, the main focus of the championship was soccer. There were a lot of high emotions because some teams left before they thought they would and others stayed even though the forecast said they would leave.
The FIFA World Cup 2022 in Qatar will end with a party for the winner of the match between Argentina and France. This will be followed by a closing ceremony at the Lusail Stadium, where some artists will perform. It will be four years until the next World Cup.
Where: Lusail Iconic Stadium

When: 4:30pm (13:30 GMT)

How long: 15 minutes
Qatar 🇶🇦have delivered one of the best World Cup tournaments.

Very colorful closing ceremony underway 🥰🥰🇶🇦 pic.twitter.com/3xqOHIhVqg

— George Addo Jnr (@addojunr) December 18, 2022
Who is performing at the Closing Ceremony?
FIFA has said that the World Cup 2022 Official Soundtrack will have a "mashup of songs". Everyone wants to know about who will perform at the FIFA World Cup 2022 closing ceremony. Singer, actress, and model Nora Fatehi is likely to be one of them.
Davido, a singer from Nigeria, is also expected to sing at the closing ceremony. Stephen Hung, a Chinese businessman, said this was true. 
Let's not forget that, according to different reports, some international artists turned down offers to perform at the start of the World Cup because of their human rights records and other problems. Because of this, a presentation won't be given by a well-known person.
Who will play in the final of FIFA World Cup 2022?
Argentina and France will play in the last game of Qatar 2022. The odds are that Argentina will win, but France will try to do what they did in 2014.
Where will the World Cup 2022 Final be Held?
The final of the 2022 World Cup in Qatar will be played at the Lusail Stadium, which was the main stadium where the tournament started. It is 20 kilometers north of Doha and was turned into a hotel by two Chinese companies that say it does not have a carbon label.
After the World Cup, it will likely be turned into a stadium with seating for 40,000 people. Other parts of the stadium will become cafes, shops, education centers, and a medical clinic. With the World Cup 2022 final, this stadium would have hosted a total of 10 matches.
Subscribe to Our Latest Newsletter
To Read Our Exclusive Content, Sign up Now.
$5/Monthly, $50/Yearly