Argentina to Wear 'Lucky' Home Jersey in FIFA World Cup Final 2022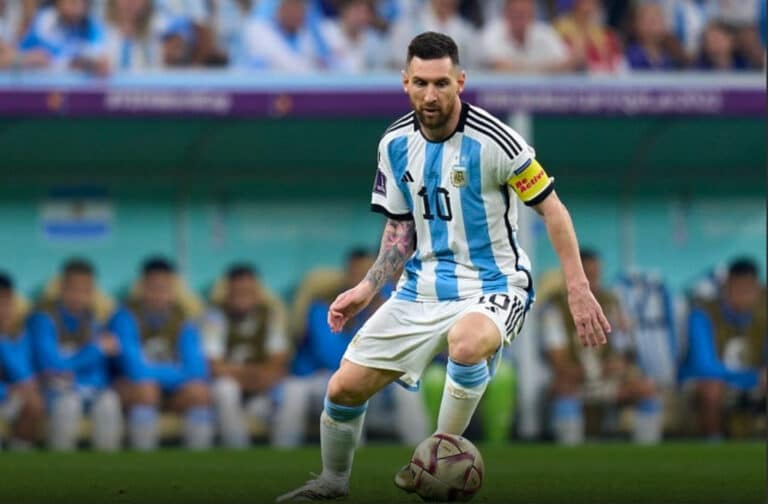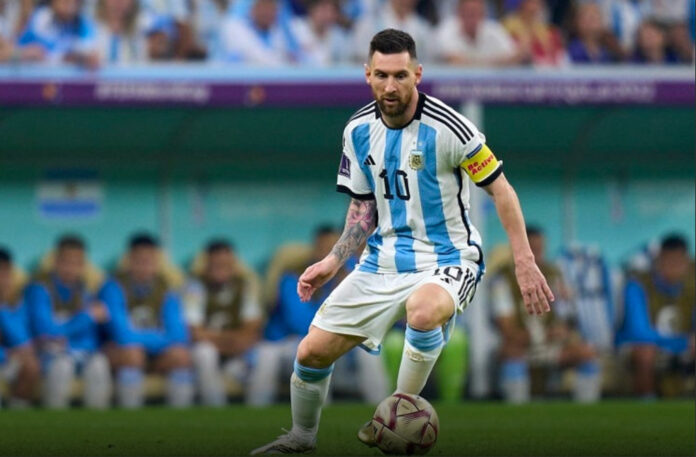 Listen to Podcast:
Lionel Messi will have a chance to make history again on Sunday (December 18, 2022) at the Lusail Stadium against Defending champion France. Mario Kempes and Diego Maradona did what made them famous. By winning the World Cup, their name has also gone down in history. just waiting for Leo Messi to hold the cup at the Qatar World Cup in 2022. Argentina needs to win because its people will smile only then. All Messi fans will be filled with pride.
Argentina won the World Cup twice, in 1978 and 1986, when they were playing at home. The traditional home jersey is sky blue and white. The fans wore the jerseys when they went to the field. After wearing those jerseys in Lusail, Messi, Alvarez, and Alistair will be on the field this time.
History says that if you wear the home team's jersey, it will bring you luck (the lucky home jersey). The blue-away jersey was worn both times they lost the final. They lost to Germany in the finals at the Maracana Stadium in 1990 and 2014.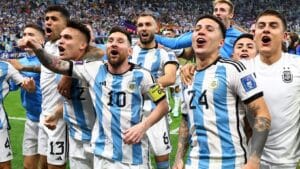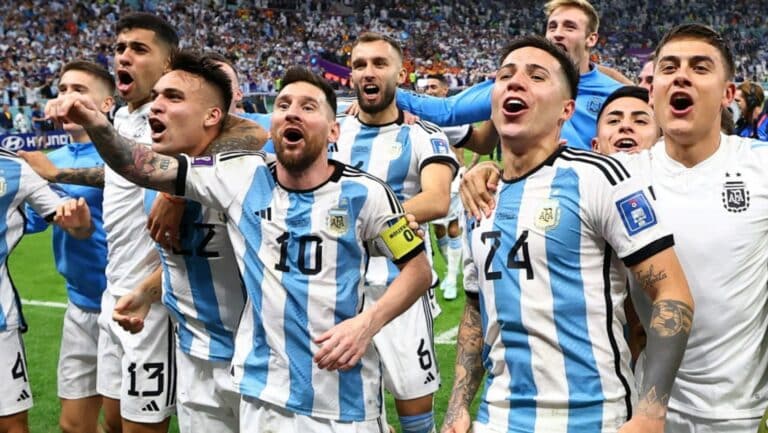 After that football jersey is worn in Qatar, Lionel Scaloni's team will go out on the field. Argentina's home shirt was already decided at the FIFA Technical Committee meeting. France will also wear the jersey they wear at home. With the home jersey, Lionel Messi will wear white shorts and white socks. This time, they played the Netherlands in the quarterfinals and Croatia in the semifinals in the same outfit. Everybody knows that the team did well.
Reform has already made it so that football players wear their jerseys. Even when he is practicing, he sticks to this reformation. In a big game like the World Cup final, being able to wear the jersey you want is also a big deal.
When the jersey was first worn, it caused a lot of trouble. 1950: Brazil's loss at Maracana means that the Selecao will win. Brazil didn't wear their yellow jerseys in that game. Instead, they wore white jerseys. The name for this rate is "Maracanjo." Since then, Brazil has never played in a World Cup wearing a white jersey. That means that the team's luck will also change with the jersey.
Subscribe to Our Latest Newsletter
To Read Our Exclusive Content, Sign up Now.
$5/Monthly, $50/Yearly