The Pros and Cons of Sage X3 ERP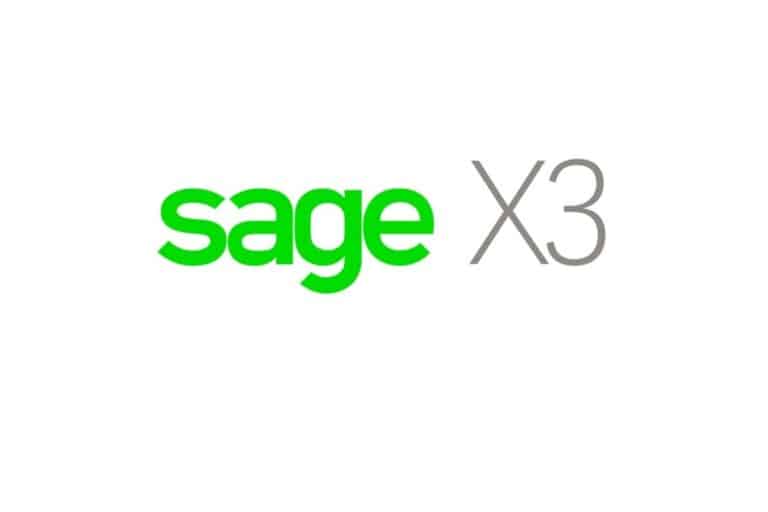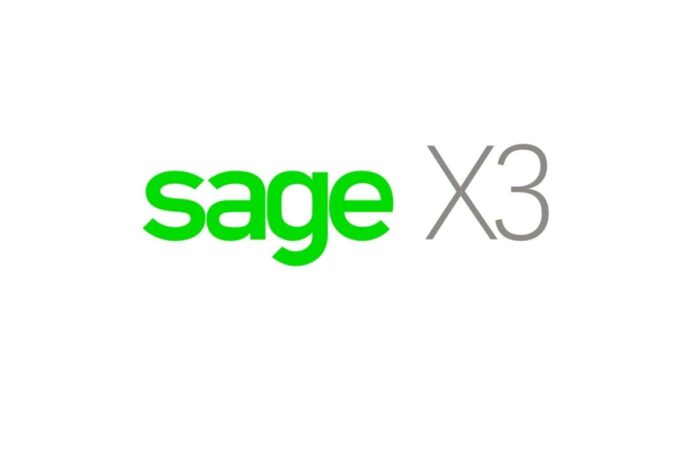 There are many benefits of Sage X3 ERP. This comprehensive business management system offers uniformity and a single source of data truth. Its robust modules, centralized architecture, and extensive reporting capabilities ensure that business operations are streamlined and efficient. Businesses can take advantage of Sage X3 to manage their business operations in multiple locations, and the software's real-time reporting capabilities are an additional plus. Let's look at some of the pros and cons of Sage X3 ERP and how it can help you.
Functionality
In addition to the ERP capabilities it offers, Sage X3 supports a variety of industry-specific processes, including those in the manufacturing, food, and beverage, and energy and natural resources sectors. It is available for deployment in your own data center or hosted by Sage, depending on the type of organization it's for. To learn more about Sage X3, read the following sections. This article will discuss the key features of this software and its pricing.
Designed for mid-size businesses, Sage X3 ERP provides complete enterprise resource planning and includes an extensive set of standard features that cater to manufacturing, distribution, and service-oriented businesses. The open architecture of Sage X3 allows for customization and activation of new features as needed. Because the software is built using web-based architecture, it is updated in real-time to keep up with your business needs.
With Sage X3, financial processes are streamlined and trackable, leaving your business lean and ready for whatever comes next. With a variety of add-ons, Sage X3 is customizable for any type of business environment. It also has a robust user interface, which lets you access and manages all your data from any familiar Web browser. Sage X3 enables you to automate your business processes and provides real-time business insight through dashboards, drill-downs, and alerts.
When comparing Sage X3 vs. other ERP software solutions, remember to take your company's specific needs into consideration. If you have a small business, Sage X3 is likely to provide you with ample value for a reasonable price. If you are looking for a larger, more diversified business, or need an ERP with global capabilities, consider other options. Sage X3 is a good choice for many smaller businesses, but you'll want to evaluate the features of Sage before committing to one product.
As a middle-market ERP software, Sage X3 has carved out a unique niche for itself in the manufacturing and distribution industries. With its reputation within the industry, it is one of the strongest contenders in its class. Its flexible design allows you to build custom integrations and configurations to accommodate your specific needs. You'll be able to implement business processes, integrate data from different sources, and analyze costs quickly and efficiently.
Price
Pricing for implementing Sage X3 ERP varies from company to company, depending on the scope of work required and the resources available. Small companies can typically outsource the entire implementation, while larger organizations can usually implement ERP in-house and have less reliance on external resources. Sage does not publish a list of prices; instead, customers are encouraged to contact Sage or a reseller for a quote. To avoid scope creep, it is recommended to understand business requirements before approaching potential vendors.
The Sage X3 ERP solution makes it easier to understand purchase points, reallocate spending, and manage complex issues. It supports supplier and product category management, pricing and discounts, purchase orders, delivery and scheduling, contracts, multi-level signature management, and inter-company transactions. It also has robust accounting and reporting capabilities. It can handle complex supply chain issues like invoicing, billing, and inventory management required by the manufacturing and distribution functions.
The recurring costs of Sage X3 ERP may exceed the price of the software. The additional modules and support are likely to drive the total cost of ownership up to seven to 10 years. A perpetual license is generally more expensive than a subscription fee, though the cost is a one-time payment. It is also necessary to understand how the software will be used and what resources will be needed for it. The Sage X3 ERP system has multiple deployment methodologies, and the underlying software can be modified and customized to suit specific needs.
Prices of Sage X3 ERP software vary from company to company. While the system costs can be quite high, it is worth it if your business can handle the software and the ongoing cost. Sage X3 ERP is an excellent tool for managing growth and controlling the bottom line. It offers powerful process automation and makes it easy to connect business processes. It also offers customization options and a variety of user roles, and you can customize its look to fit your needs.
Sage ERP X3 is priced less than the industry average. It is rated 2 on a 10-point scale, and the cost starts at about $24,000 per year, and this includes data migration, customization, training, and hardware. It also includes annual upgrades and maintenance. It is possible to save money on Sage ERP by implementing a SaaS solution. If you do this, however, it is important to understand how much Sage X3 ERP costs before making your final decision.
Value
The Value of Sage X3 ERP can be defined as the ability to manage inventory and manage costs in multiple ways: by product category, product site, or even across all sites. In addition, Sage X3 is highly customizable, enabling it to support global organizations with multiple locations. It can also interface with third-party software, such as e-commerce or advanced warehousing systems. This makes it easy to determine how much a product will cost over the lifetime of its inventory.
The Value of Sage X3 ERP lies in the fact that it can offer the most comprehensive functionalities in the industry while reducing overall ERP system costs. As such, it is one of the most cost-effective ERP packages for midsize businesses. Its functionality is unmatched in the industry and combines the best-of-breed features in accounting, financial management, sales and purchasing, manufacturing, and more.
As an industry leader, Sage X3 ERP offers an end-to-end business management solution that assists with every aspect of production, supply chain, and financial operations. A study by Forrester Consulting quantified that a composite organization would experience a 213% ROI – and that this ROI would increase as a business specialized in a certain vertical grew. In total, Sage X3 users realized a benefit of $2.4m for their organizations, while incurring costs of $756,397. Sage X3 ERP is worth its price in the long run and will be a valuable investment for your business.
With a rich history and low cost, Sage X3 is a viable enterprise management solution for midsized and small businesses. However, larger manufacturing clients or those with global supply chains will want to consider other options. Sage X3 ERP can be configured to fit the specific needs of a specific organization. However, it's also a very flexible system, allowing for growth and adaptation to changing conditions.
The Value of Sage X3 ERP can be determined by your business goals. By automating workflows, integrating Microsoft Office, and allowing employees to access information quickly, Sage X3 ERP can help your business grow and control its bottom line. Sage X3 is also easy to use, allowing employees to focus on important exceptions and manage the company's growth. The ability to track growth and reduce expenses is invaluable to a business's success.
Implementation
The implementation of Sage X3 ERP software has proven to be a costly mistake for a 120-person company. This ERP system is not only causing a number of financial losses but also producing inconsistent data across its modules. Similarly, it shows wildly different warehouse statements. Additionally, the Sage PL version does not provide proper reports and often provides incorrect customer balances or debts. The implementation is so poor that the company has resorted to hiring third-party consultants for troubleshooting.
The simplicity of the Sage X3 ERP system is also appealing. The solution is customizable and ready for global business, supporting multiple languages, currencies, and legislation. Furthermore, it is web-native, meaning it can easily be adapted to international business needs. Sage X3 ERP software is suitable for companies with diverse business needs and international supply chains. The system is very user-friendly and does not require an IT professional to train your employees to use it.
During the implementation of Sage X3 ERP, a partner should have demonstrated their skills in international implementation. For example, 90% of Sage X3 customers have global business requirements. For this reason, the partner should be capable of implementing Sage X3 ERP in many countries across 5 continents. Sage X3 ERP can help your company reduce costs and improve efficiencies in the supply chain. However, the implementation partner should be able to adapt to local cultural norms and still support global processes and standards.
Successful implementation of Sage X3 ERP can only be successful if all employees use the system as intended. Users should not use legacy software or spreadsheets, and should not be encouraged to do so. Therefore, a good change management plan must be implemented. It includes ongoing communication of the scope, employee education, training, and support arrangements after go-live. So, how can you ensure the smoothest and most effective implementation of Sage X3 ERP?
Integrated project management capabilities are a major advantage of Sage X3 ERP. You can track and manage projects in a centralized database with the help of the Sage X3 project management module. The software also enables you to access your data from anywhere, anytime, and on any device. Sage X3 ERP offers many other benefits, such as improved customer service, enhanced productivity, and compliance. Achieving all of these benefits can help your company succeed.