Eyezy Review- Is It the Most Reliable Phone Monitoring App in 2023?
Listen to the Podcast:
Do you want to know about EyeZy Review? EyeZy is a harmless spyware that is both undetectable and highly effective. The fact that the data gathered by eyeZy will not be exploited and will remain between you and the target individual is beneficial for the safety of your loved one.
Also, because it is invisible, your children or spouse will be unaware that spy software has been installed on their phone, allowing you to monitor them without their knowledge.
In addition, EyeZy provides you with adequate functionality to monitor all elements of your loved ones' online activity, including their browser history, social media activities, chats, and call records. Overall, I would recommend this application to you. If you want further assurance, you can read the detailed evaluation of EyeZy review below.
What is EyeZy?
EyeZy is a mobile surveillance and next-generation phone monitoring app that was released in 2021. It is the best spy app on the market, with cutting-edge capabilities and subscription rates that won't drain your bank account.
COUPON CODE : AR_13694_E10
This smartphone surveillance program monitors phone conversations, web surfing, text messages, app usage, and physical movements. It basically tracks and monitors everything your child or loved one does on their mobile phone.
eyeZy is compatible with both iOS and Android mobile platforms. You are able to select the necessary tracking parameters.
What Device Works With EyeZy?
You must be concerned about eyeZy's compatibility and want to know if it will function on your intended device. It can track both Android and iOS devices without root or jailbreak access.
But, you must be mindful of the operating system version of the target phone, as it can only track Android devices running Android 4.0 or later. In the case of iOS, it is only able to track iPhones running version 7.0 or later. If you are still uncertain, you can check their website or contact customer service to determine if the app is compatible with your intended device.
In my situation, I installed it on a Samsung M12 running Android 11 without encountering any compatibility concerns.
Read More: Flexispy Review
EyeZy Specifications
Compatibility

iOS

Android

 

Pricing

Android & iOS

1-month plan for $47.99/mo3-month plan for $27.99/mo12-month plan for $9.99/mo

Website languages

English

Company address

Nicosia, Cyprus

# of devices

• 1 device

• Family plans available

Demo Available

Yes

Free trial

No (but money-back guarantee)

Location tracking

Yes

Social media tracking

Yes

Set restrictions remotely

Yes
EyeZy Review: Features 
EyeZy offers a multitude of functions. In this section, I'll describe each feature so that you know what to anticipate from this capable parental monitoring tool.
Dashboard
The EyeZy dashboard is an integral element of utilizing your spy app: it's where you can access all the information you need to keep your children safe, in addition to all the other capabilities.
Fortunately, the EyeZy dashboard consists of multiple panes that offer really helpful data. The window's center contains areas for accounts, device information, and even the device's GPS location.
COUPON CODE : AR_13694_E10
You can see that the EyeZy dashboard window offers more important information, such as the most often visited websites and the most frequently called and messaged contacts.
This material provides a fast overview of everything essential to understanding the device. On the left-hand side of the dashboard, you may also quickly access the additional EyeZy functions.
Ease of Use
EyeZy offers a sleek dashboard that is intuitive and easy to use. I didn't even require the assistance of a software wizard to navigate the dashboard. All information is displayed on a single panel, and you can click on specific categories to view further data.
I just wish there were more straightforward methods to organize the data collected by eyeZy. There are hundreds of goods in each category, making it feel like a full-time job to keep up.
The iPhone and Android apps are continually operating in the background on children's mobile devices. Once the installation was complete, I was not required to make any updates, adjustments, or configurations on their phones.
Social Spotlight 
The social spotlight is one of the best elements for ensuring your children's online safety. You can easily monitor what your children are doing and who they are communicating with using social media apps.
It can assist in monitoring actions on various social media platforms to establish with whom they are communicating. Also, the social spotlight aids in reviewing deleted texts. Regarding supported platforms, this surveillance tool is compatible with Tinder, WhatsApp, Snapchat, and Instagram.
Access to All Files, SMS, Calls & Contacts
Any parental control app must provide complete access to the device. EyeZy initially grants you access to all file kinds on your child's mobile device. You will be able to view all images and receive real-time updates when new photos are added to the device.
By having access to the photographs, you can determine with whom your child is spending time and ensure that he or she is not exposed to nudity or unsuitable content. Also, you can access the phone's files. You can see numerous papers, games, films, or notes.
I also appreciate that you may download all of these files to your device. Nonetheless, it is inconvenient to be unable to view deleted files. Remember that EyeZy does not record deleted files if this is important to you.
The phone analyzer also has an excellent function. This function will log all incoming and outgoing calls made and received on your child's phone. Hence, you will know not only the phone number but also the length of the call. Honestly, I find it rather useful, although there are a few things I dislike about this site.
Unlike other, more expensive parental monitoring applications, EyeZy does not keep track of deleted calls and cannot record them. But, with the option to access the whole contact list and gain insight into call durations, I believe EyeZy is worth the price.
Read More: Klickxcopy Review
Keystroke Capture
You want to ensure your children's safety while allowing them to ask questions and learn about the world in private. Sometimes, you may be concerned about what they post on search engines or social media. The Keystroke Capture feature of eyeZy comes into action here. You may view everything and anything that your child has typed, including Instagram posts and messages to classmates.
Each time a text is composed, eyeZy logs its content, the app used, and the date and time. If you don't want to trawl through dozens of banal messages or searches, you can always configure the app to alert you when certain terms are used. This is especially beneficial if you know what to look for, such as if your child has previously searched for inappropriate content.
Plans Breaker
If you are concerned that your child will attend an unsafe or unapproved event, eyeZy gives you the ability to turn suspicion into proof. Using eyeZy's Plans Breaker function, you can view every event that is booked in their calendar. You may view the event title and description, as well as the start and end times and dates, for each event listed in their calendar.
Moreover, you can filter the events by those that were uploaded today or during the last 7, 14, 30, or 60 days. Instead, you may choose to limit the search to a particular time period between two dates. Plans Breaker provides a birds-eye perspective of all of your child's plans, allowing you to keep them safe.
Connection Blocker
With EyeZy Review, you can govern anything you deem off-limits. The Connection Blocker function allows you to block unsecured or untrusted Wi-Fi connections as well as websites and applications. This is presented in a list on the dashboard. You may restrict or unblock any application, website, or network connection with a simple tap or click.
To add a website to the list, simply enter the URL in the space at the bottom, whereas apps and Wi-Fi connections are added automatically when your child installs or accesses them. To help you make sense of them, networks include a name, date/time stamp, location, and your child's phone number for the relevant connection.
Files Finder
Are you concerned that your child may store improper photos and videos on their mobile device? No longer concerned, as eyeZy can display all photographs and movies stored on their phone. They may be images or movies they have taken with their mobile device, downloaded from the internet, or received from friends via social media.
In addition to viewing the multimedia files, you can also save and store them on your device as evidence. In examining this eyeZy feature, I observed that if the user deletes the photo or video immediately after capturing it, the program cannot record it.
PinPoint
If your children are now adolescents, you understand how distressing it may be not to know their exact location when they go out.
EyeZy attempts to fix this issue with its pinpoint feature, which allows users to pinpoint their location on a map.
They utilize GPS location monitoring and Wi-Fi network analysis to determine precisely where your teens are.
Magic Alerts
If you only read one section of this Eyezy review, we hope it's this one, as Magic Alerts is a remarkable feature. The individuals behind Eyezy comprehend an essential truth. Although parents want to keep their kids safe, they do not have the time to monitor them constantly. Thus, they integrated the Magic Alerts function.
Parents can receive an alert when their child enters or quits a predetermined zone. In addition, if the youngster uses a particular word in chat or an online search, they will receive a notification.
Web Magnifier
With Eyezy Review Web Magnifier, parents can keep an eye on what their child is doing on the internet.
It gives a detailed report of the websites their child has visited and the content they have looked at.
Parents can use this feature to find out if their child has looked at any potentially dangerous or inappropriate content online.
Read More: Memberowls Review
How Does EyeZy Work?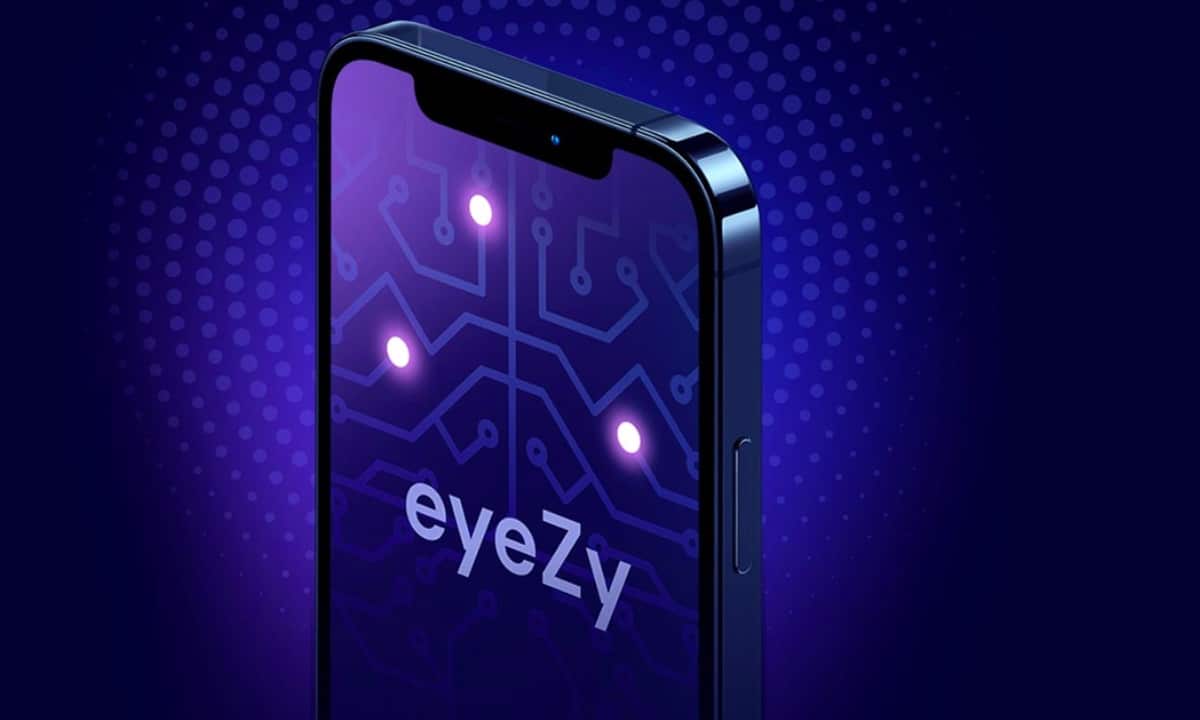 You should know how the eyeZy app works now that you know what it is, what it can do, and why it's used. 
WiFi Sync
Using the eyeZy app, you can monitor and track a device user without having physical access to their mobile device.
Obviously, you need access to install and begin using the application.
Once you've completed this step, the app will sync with the user's phone and copy all the data from it when the user connects to WiFi networks. You can monitor and track someone's cell phone without having access to it.
Sync Via iCloud
The developer says that soon, the spy app will be able to sync with iCloud. With this feature, you can use the user's iCloud login information to keep an eye on their iPhone.
Just do what iCloud tells you to do to verify via 2FA on your iPhone. Once you've confirmed it, you'll be able to use your person's phone right away.
Jailbreak Method
If the phone has been jailbroken, you can put the eyeZy spy app on it without using iCloud or WiFi sync.
You can keep track of almost everything your child, spouse, or other loved one does on their cell phone right away.
EyeZe Review: Pricing and Plan
After reading the eyeZy review, you may have decided whether or not to purchase the product. If you answered yes, you must be interested in eyeZy's price.
eyeZy offers a single plan, as opposed to other malware that has many pricing tiers. Monthly, quarterly, and annual subscriptions are available.
COUPON CODE : AR_13694_E10
If you intend to use it only once, the monthly plan, which costs $47.99 per month, is appropriate. But, if you want to utilize the service over the long run, the quarterly and annual plans make more sense. The 3-month and 12-month plans are available for $27.99 and $9.99 per month, respectively.
How to Setup & Install EyeZy?
Spyware is difficult to install and configure for the majority of users since it requires numerous permissions to function successfully. eyeZy includes step-by-step comprehensive instruction with video demos, making the installation of this application a breeze.
Initially, you must establish an account on eyeZy. This account will be used to remotely monitor the mobile device in question. Simply click the Try Now option on the eyeZy website to establish an account. If you wish to view a demo before making an account, you can do so by selecting the option See it in action. It will offer you a brief sense of how eyeZy functions and whether you should proceed with the purchase or not.

Simply enter your email address and select the package that best meets your needs. You will then receive the login credentials through email. You must use these credentials to log in to your account.

After logging in, the app installation guide will be displayed on your dashboard. Simply follow the on-screen instructions to install the application on the target phone.
Can My Kid Detect EyeZy?
As stated, EyeZy is so discrete that it would require extraordinary effort for your youngster to notice it. This is especially true on iOS, as EyeZy does not install the software on the device. Android is a little different in that an app is required for tracking.
But, it can be simply hidden from the app drawer so that it is not visible. If you open the Android Settings menu and check the apps, you won't see it by its actual name. It will be renamed Update Service and will eat only a small percentage of the phone's battery.
Regarding functionality, the phone will remain unchanged. The software is not resource-intensive, so your child may continue to utilize and enjoy the full features of their mobile device. This is assuming that you have not blacklisted any apps or websites, which you will likely do.
To Know More: Stoodaio Review
Customer Support
EyeZy provides both free and paid customer support solutions. You may always contact their customer service team via email and live chat at no additional cost.
However, if you desire more individualized and specialized assistance, they offer paid phone help and paid VIP support.
The mAssistance VIP service promises individualized support beginning with app setup and continuing 247 by phone, email, and live chat.
Although we believe that the VIP package warrants a premium, telephone customer service should have remained complimentary.
Is Eyezy A Scam?
The brief response is no. Launched in 2021, Eyezy is a mobile surveillance and parental control application. It offers a variety of functions, including location tracking, call tracking, browser activity monitoring, text message monitoring, and app activity monitoring.
Eyezy also provides reasonably priced membership plans, demonstrating that it is a reputable company seeking to attract clients. In addition, Eyezy is downloadable through the Apple App Store and the Google Play Store, indicating that it has been approved by both firms.
Nonetheless, caution should always be exercised while utilizing any program that demands access to your data. Before downloading an app, you should conduct extensive research and ensure you are happy with its privacy policies and terms of service.
Pros and Cons of Eyezy Review
Pros
In this section, I will discuss the benefits of the EyeZy app in comparison to other apps on the market.
The breadth of features.

EyeZy has a huge number of features that let you watch and control things.

Sleek dashboards.

The monitoring dashboard gives you a lot of useful information about the target device that you can use to learn more about it.

Many advanced features work without root.

Compared to other apps, EyeZy advertised a lot more features that actually worked, even on Android devices that didn't have to be "rooted."

Great SMS and Facebook Messenger tracking.

With these important features, you can see a lot of information about SMS and certain social media.

Could display comprehensive contact and call logs.

The contact information and call logs were also collected and shown correctly, just like SMS and Messenger.

Great location tracking ability.

Even when the target device was moving, the app was able to keep track of its exact location.
Cons
In this part of my EyeZy review, I'll list the bad things about the app so you know what to look out for if you want to subscribe.
Installation takes a long time.

Unlike apps like uMobix, there are no automated parts of the installation process. So, you'll need to go through each permission you need to give before you're done.

Somewhat pricey.

EyeZy's prices aren't as good as those of other companies. If your needs are more basic and you don't need the extra features, you can get several apps for less money.

Some features didn't work as advertised.

Even though many parts worked as planned, many did not.
You can Read: Writerzen Review
Conclusion
EyeZy review provides several features at an affordable price. However, iPhones must be jailbroken in order to utilize all of their functions. It is compatible with Android devices; however, you must root your child's Android handset to utilize the social spotlight function.
If your children use Android smartphones, eyeZy may be worth a shot, and you can give it a shot by following this link for discounted pricing. If you're unsure whether eyeZy is the right app for your family, take a look at this thorough Qustodio review; it may be a better fit.
Frequently Asked Questions (FAQs) about Eyezy Review
Does eyeZy Need Root Permission?
No, you don't have to root your phone for eyeZy to work well. But the phone will work even better if it is "rooted."
Can I limit specific apps for my kids with eyeZy?
With eyeZy, you can block not only certain apps but also certain websites, Wi-Fi access points, and places. With eyeZy, you can block apps on your child's phone with the click of a button from the eyeZy dashboard.
Is Eyezy Detectable?
It's important to know that there is no mobile parental control or surveillance app that can't be found. Eyezy, on the other hand, is made to be quiet and hard to find.
The app doesn't have a visible icon or user interface on the target device. This means that the person being watched might not know that the app is on their device. Also, the app doesn't use a lot of battery or data, which helps it stay hidden.
Does eyeZy have a free version?
At the moment, eyeZy does not have a free version. It does, however, have a demo on its website where you can try out the different features and get a good idea of how the app works. The website dashboard is very similar to the real eyeZy dashboard, but you can't connect your own device to test it.
How many devices can be tracked with eyeZy?
As of this writing, each eyeZy subscription can only track one device. Extra subscriptions will cost you money if you want more. eyeZy's sales department is the place to go if you want to buy device monitoring for enterprise solutions in bulk.
Subscribe to Our Latest Newsletter
To Read Our Exclusive Content, Sign up Now.
$5/Monthly, $50/Yearly