AirDroid Parental Control App for Monitoring Your Kid's Activity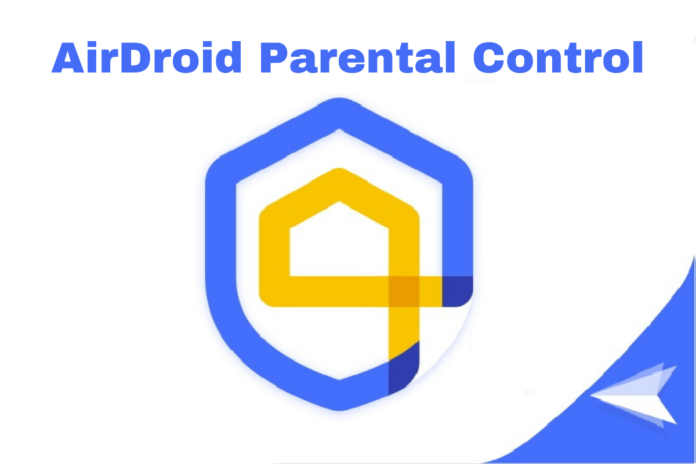 AirDroid Parental Control is a powerful app that lets you keep an eye on what your kids do on their phones. It has many tools to help you do this.
In this day and age, when most people all over the world have access to the internet, it's a privilege to be able to use it. But as the number of online threats to kids under 18 has grown, so has the need to keep them safe. So, the AirDroid Parental Control App became one of the best ways for parents of today to keep their kids safe from inappropriate content and cyber threats.
In this review of the AirDroid app, we'll talk about how its features can help you teach your kids how to use technology in a healthy way.
So, if you think you need a great app for parental control, let's go over this one's history in detail. Stay with us until the end of the AirDroid review to find out everything you might want to know.
What is AirDroid Parental Control?
Simply put, AirDroid Parental Control is a family-friendly app that does a lot of things. The app lets parents keep an eye on and control the Android devices their kids use from afar. The range of remote management is made up of different features that are meant to make kids safer while still giving them control over things.
Parents don't have to do a lot themselves; all they have to do is download the AirDroid Parental Control app on their own devices and the AirDroid Kids app on their children's devices. This process of signing up only once takes 10 minutes and is very easy. Once you're done, you can give your child back his or her phone and never ask for it again. AirDroid Parental Control looks out for more than just one child's safety. Depending on your plan, you can add more than one device and keep track of a number of metrics for your kids.
Features of AirDroid Parental Control
As we go on, we'll break down each of the most important parts of the AirDroid Parental Control App so you can learn more about it. In this AirDroid review, we will talk about the app's pros and cons in a bit.
Monitor online activities
It keeps an eye on how the child's device is used on a daily and weekly basis, including the amount of time spent looking at the screen, the most used apps, the number of notifications, and the amount of cellular data used.
Instant location tracker
AirDroid is one of the best apps for tracking location, so you can easily find out where your kids' phones are. The built-in map tells you important things like where they are now, where they have been in the past with timestamps, what routes they took, etc.
Screen time manager
This best parental control app for iPhone and Android devices also lets you control how much time your kids spend in front of the screen. You can set screen control timers to turn apps off automatically after a certain amount of time. Using the analytics tool in the AirDroid game and app lock app, you can also track how much time you spend looking at your screen.
Screen Mirroring
You can turn on screen mirroring if you want to see what your kids are doing on their phones in real time. With AirDroid for Android and iOS, you can see and control what your kids are seeing and reading on their phones. When AirDroid is set up, this feature will let parents see what their kids are seeing on their own phones.
Location locator
With AirDroid Parental Control, you can see where your child's phone is right now and where it has been. You can set up geo-fenced areas and get instant alerts when your kids enter or leave them.
Enable Geofences for security
You can set up these invisible fences on the map of your child's version of AirDroid to let you know if they leave the safe area. With this AirDroid Parental Control App, you can set Geofences to make sure your child doesn't go outside of safe areas. This will keep your child safe and secure.
Real-time device alerts
If your kids' devices are offline or running out of battery, you'll get a real-time alert on your own. So, you can either remind your kids to charge their devices or not worry if they don't have internet access. Real-time alerts also make it easier to act quickly in an emergency.
Remote Control Camera
You can look at your child's surroundings through their phone's camera.
Sync App notifications
Parents can get notifications from any app on their kids' devices and sync them with their own.
The AirDroid Parental Control app can be found in the Google Play Store and the App Store. New users will have 3 days to try out the app and find out more about what it can do. Please go to www.airdroid.com/parental-control for more information.
If the child is signed in to Facebook or Instagram, the parents will get a message. Just make sure that the programmes you need are in sync with the programme.
About SandStudio
Since 2011, when it came out, AirDroid has been a leader in mobile device management. It is the main product of Sand Studio, a company that focuses on making innovative personal and enterprise mobile device management solutions for Android devices. With more than 50 million downloads, AirDroid has become popular with people and businesses all over the world who want an easy way to manage their mobile devices from a distance. For more information, go to www.airdroid.com.
How to Setting Up AirDroid Parental Control?
AirDroid has apps for both parents and kids. AirDroid Parental Control is for parents and AirDroid Kids is for kids.
Visit AirDroid Parental Control on your phone and download the parent end-up for the compatible system.
To set up an account, go to the page where you can register. When you sign up for the AirDroid Parental Control app, you don't have to pay right away as you do with many other software services.
Go to your child's phone and set it up on the supervision page. Open the link or URL that you see on your child's phone's supervision screen in the browser. Then you can start the process of downloading and setting up AirDroid Kids.
Then go to the set-up page, where you'll need to set up the device and give it all the permissions it needs.
You will be led to the screen for binding later. When you enter the binding code, you will be linked to the child's device.
No longer is it hard for you to handle and control. In case you were wondering, kids, can't look at apps that have been put on their phones. This will be kept secret on their device.
How to use AirDroid Parental Control?
The main page of the programme, which is made up of several tabs, shows what the remote device is doing. First, you can see what's going on in the world right now. You can use the app to find out what happened the day before or the week before. By keeping track of the child's screen time, you can find out when and for how long they last used their smartphone. It is important to remember that screen time can be limited with the help of parental controls. The same goes for the programmes on the remote control. The app will show you the most recently used programmes and let you control who can use them.
It's important to check your SMS messages, instant messages, and calls coming in and going out. So, the child's parents will know that he or she is safe and not being threatened, scared, or picked on. In fact, this can be helped by personalised messages that are sent to the parent's phone at the right time.
It is just as useful to look at networks for sending data on different days. This feature shows exactly which app was used and how many times.
You can see and hear what is going on around the child by turning on the camera view on the remote. When the child is busy and can't answer the phone, this chip is easy to use. Using the one-way audio option, you can also make an online audio recording from a smartphone that is far away.
AirDroid will keep you up to speed on your kid's phone activity
It can be scary to give your child their own smartphone, especially when you think about how dangerous social media and the internet can be. But AirDroid can help you feel a little less worried about screen time.
There's always a debate about how safe and private your child is. And in the end, the parent is the one who has to decide where that line is. But AirDroid has a huge number of features, from limiting how long you can use an app to mirroring your whole screen.
You can choose which of these tools to use at any time. AirDroid Parental Control is a free app that parents can download on Android or iOS. The app for kids is only available on Android. After the free trial period of three days, the app costs $9.99 per month or $59.99 for a whole year.
AirDroid Parental Control: Pricing
AirDroid Parental Control has different billing cycles because parents in different parts of the world may want to keep an eye on their kids for different amounts of time. If you want to use it for a long time, you can pay as little as $59.99 for an annual plan that lets you connect up to 10 devices. The Quarterly plan costs $19.99 for 10 devices, and the Monthly plan for 2 devices costs $9.99 per month. AirDroid has a good number of paid plans, so every parent can find something that works for them.
| | | |
| --- | --- | --- |
| Plan Tenure | Price | Number of Devices |
| 1-year plan | $59.99 (or $4.99 per month ) | 10 |
| Quarterly plan | $19.99 | 10 |
| 1-month plan | $9.99 | 2 |
Wrapping up
Well, it's time to end this review of the AirDroid Parental Control App. But before we end the blog, there are a couple of things we'd like to say. After looking at the features of this app for tracking location, it's clear that apps like AirDroid are a good way for parents to make sure their kids are safe. So, if you want a security app with extra features like screen time control, go with AirDroid without a second thought.
Also, if you have an app and want MobileAppDaily to review it, you can always contact them. These reviews will help you see how good your apps really are, and if they get published, you'll be able to show them to millions of readers from all over the world.
Subscribe to Our Latest Newsletter
To Read Our Exclusive Content, Sign up Now.
$5/Monthly, $50/Yearly