70 Best Romantic Movies to Watch on Netflix Right Now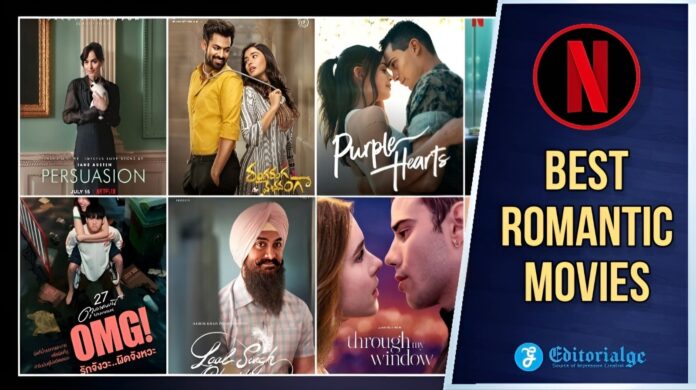 Listen to the Podcast:
Every movie lover is a crazy fan of Netflix around the world. Do you want to know about the best romantic movies on Netflix? Here you can find it impartially. We have made a selection of beautiful and good movies on Netflix to cry aloud or laugh at, move you, and believe in love again.
No one has not seen a movie that they think is for teenagers, and when you want to realize it, the credits come out because you have been unable to take your eyes off the screen. Admit it, love and romantic movies are addictive and are great to watch as a family, with your partner, or when you miss some affection.
Of course, we remind you that if you don't like teen dramas, Netflix originals have made the most of this genre, with stars like Gina Rodríguez, Ali Wong, and Jessica Williams in the leading roles. But if crying more than laughing is what you're looking for, there are plenty of tearjerker movies to choose from. In either case, you will leave with a whole heart. Of course, if you feel like trying other genres as well, you can try the best romantic movies on Netflix, the best Netflix Spanish comedy movies, and the best Netflix Spanish horror movies.
For all this, these are the best Netflix romantic movies, in which you can discover as many forms of love as there are people in the world. Tell us on social networks which one you want us to add.
Here is the Updated List of the 70 Best Netflix Romantic Movies of All Time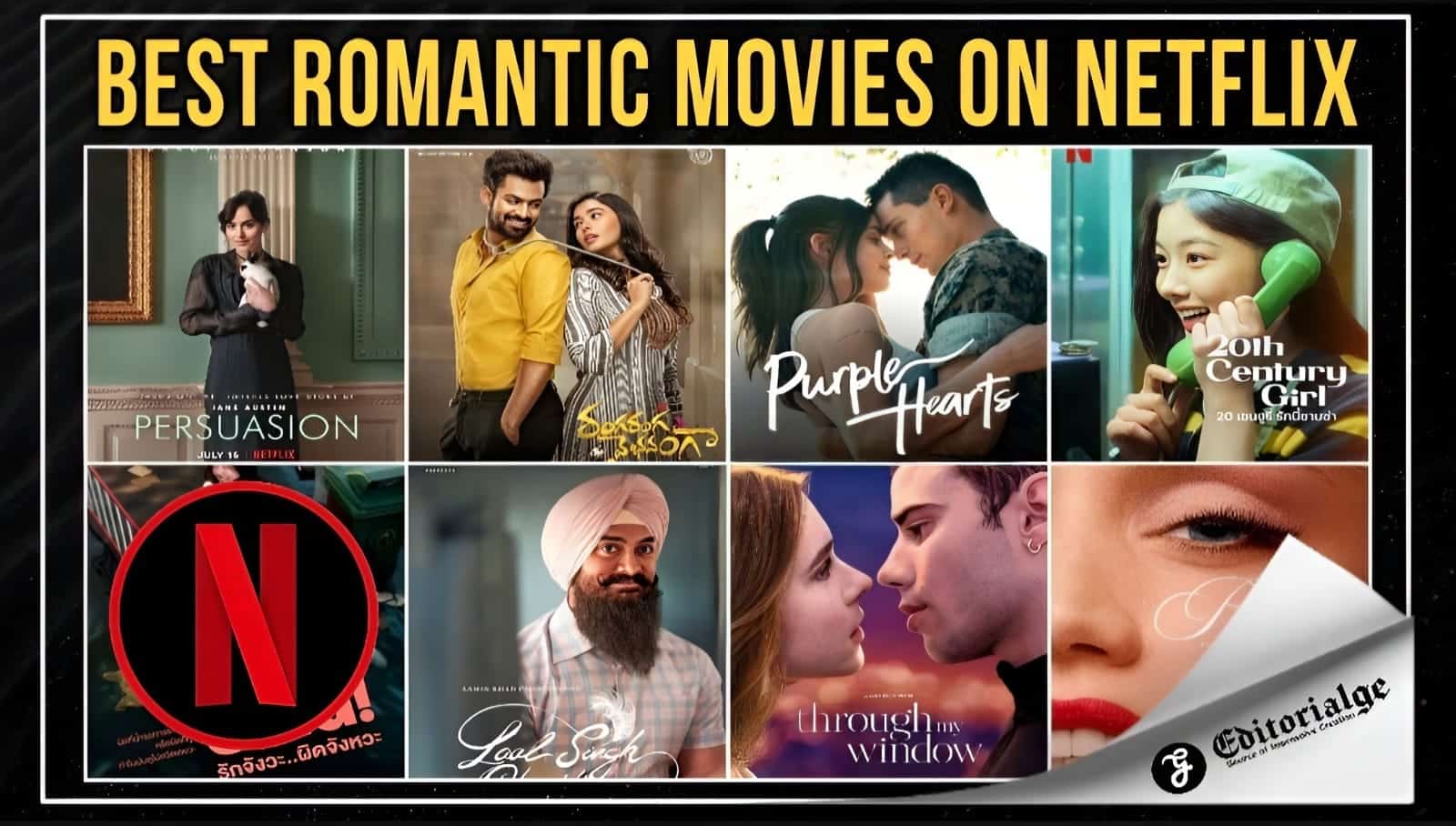 1. The Holiday
 It is already considered a Christmas classic. The story of the exchange of houses for the winter celebrations between Iris Simpkins (Kate Winslet) and Amanda Woods (Cameron Diaz) is a must on these dates. Overwhelmed by their work and bad luck in love, they add a little innovation during the winter holidays. Christmas parties. Through the internet, they reach an agreement to exchange their respective homes on those dates but what awaits them in their respective destinations is a true transformation of their lives.
2. Noel's Diary
The film, directed by Charles Shyer, is based on Richard Paul Evans' novel of the same title, published in 2017. In it, a best-selling writer returns home for Christmas to settle his mother's inheritance. While there, he discovers a diary that may contain secrets from his own family and a beautiful young woman.
Noel's Diary introduces us to the protagonist, bestselling writer Jake Turner (Justin Hartley, This is Us, Revenge). His story begins to hook us when he comes home for Christmas to put in order the estate of his mother, with whom he had no dealings. But exploring the things in the house, he discovers a fascinating diary. He soon discovers that it contains many secrets, both from Jake's past and from a young woman named Rachel (Barrett Doss, Station 19, Iron Fist).
As soon as she investigates, she finds out this enigmatic woman is on a personal mission since she has been desperately searching for her biological mother for a long time. After this finding, Jake is willing to help her, so together they embark on a journey that leads them to face their respective pasts and discover an unexpected future.
Read More: Best Netflix Series of All Time
3. The Village of Love
With Mark Steven Johnson in charge of the direction and the script, the film begins by showing us who Julie is, a hopeless romantic who decides to take a trip to Verona (Italy) after experiencing a love breakup. There she meets Charlie, a charming cynic and (annoyingly) attractive but under somewhat adverse circumstances.
Due to an error, she discovers that the villa she rented registered a double reservation, so she will have to share the house during her vacation with that stranger. However, this forced coexistence that seemed difficult soon allows Julie and Charlie to get to know each other and even the spark between them. Will love win?
4. Calendar Love
For something more festive, cover all the holidays of the year. In it, a young, busy, single woman agrees with an equally single man to be the other's chaperone at all Christmas parties to avoid questions and advances from relatives. But will they be able to abide by the platonic terms of her agreement?
5. How to Get Rid of your Boss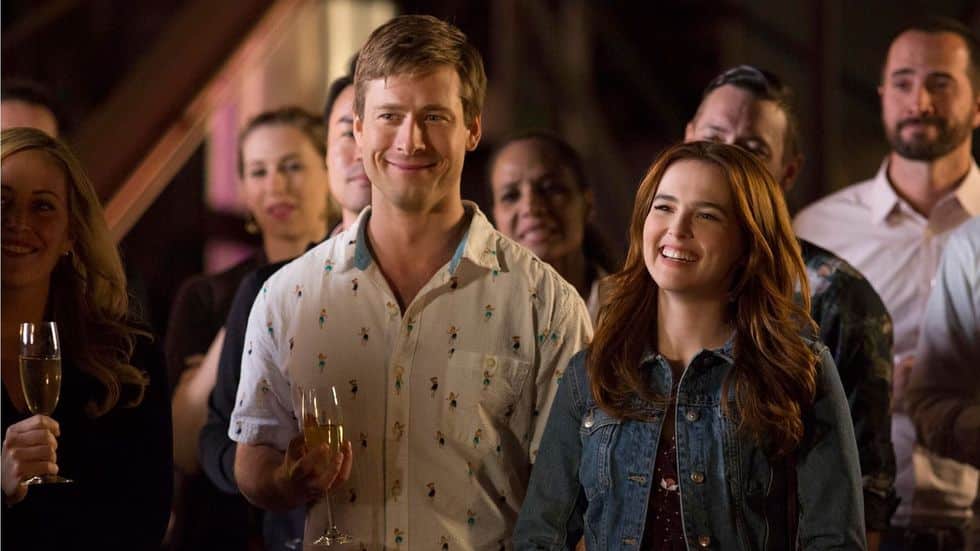 The montage is brilliant: Two personal assistants to workaholic bosses think they'd have more free time if their bosses started dating, so they use the tools at their disposal (personal calendars, etc.) to try to forge a romance. But – why not? – the helpers also start to fall in love with each other. The helpers are played by the charismatic Zoey Deutch and Glen Powell, and the bosses are Lucy Liu and Taye Diggs.
6. The Perfect Date
The montage is brilliant: Two personal assistants to workaholic bosses think they'd have more free time if their bosses started dating, so they use the tools at their disposal (personal calendars, etc.) to try to forge a romance. But why not? – the helpers also start to fall in love with each other. The helpers are played by the charismatic Zoey Deutch and Glen Powell, and the bosses are Lucy Liu and Taye Diggs.
Read Also: Best Netflix Series of All Time
7. Safari for Christmas
Kristin Davis stars as Kate Conrad, a New York who decides to surprise her husband to revitalize their married life. But her surprise is taken by her when she sees that she leaves her in Zambia, where they plan to enjoy a second honeymoon. But, since she is there, she decides to continue with the plan and meets the pilot Derek Holliston (Rob Lowe) whom she helps to rescue an orphaned little elephant. Together, they take care of the little one until the magic of Christmas makes her question whether to stay with him (the pilot) or go home.
8. Her
Is it still a romance if half the couple isn't on screen? Directed by Spike Jonze, She follows a man (Joaquin Phoenix) who falls in love with his talking operating system (voiced by Scarlett Johansson). You'll never think of Siri the same way again.
9. Eat Pray Love
Ryan Murphy directed and wrote Eat Pray Love based on Elizabeth Gilbert's 2006 autobiographical bestseller. Among the cast members, the presence of the Spanish actor Javier Bardem stands out, who for the first time shared work and leadership with Julia Roberts.
After several sentimental failures, a woman decides to find herself on a trip through Italy, India, Bali, and Indonesia. Liz Gilbert had everything: a husband, a house, and a brilliant career, but she was lost and dissatisfied. Once divorced, and after a period of reflection, she decides to leave her comfortable life and risks everything, embarking on a trip around the world.
10. Your House or Mine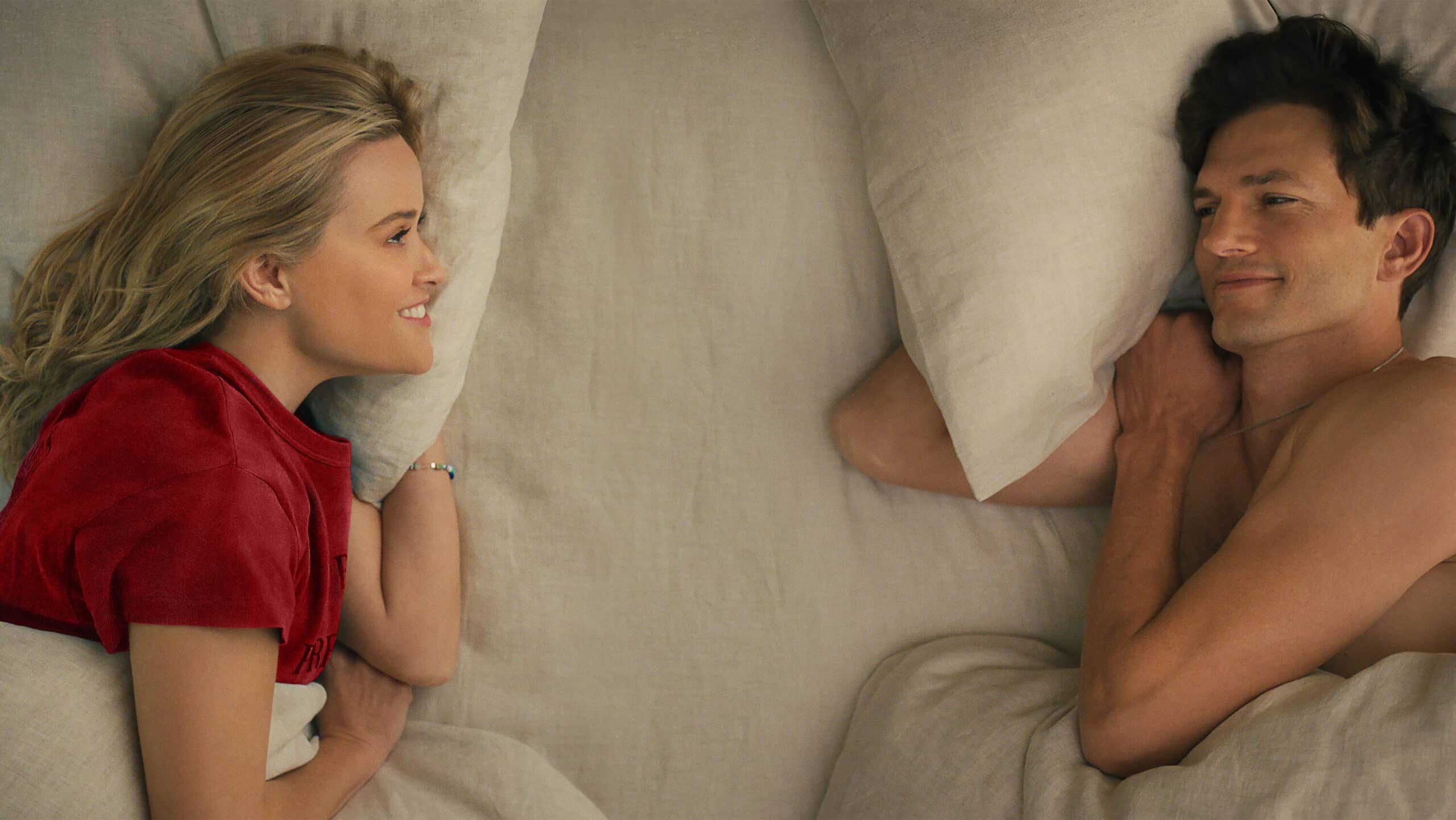 Debbie (Reese Witherspoon) and Peter (Ashton Kutcher) are excellent friends despite being very different: she lives the most ordinary days with her son in Los Angeles, while he enjoys the changes and multiple stimuli that offers New York. One day Peter realizes that Debbie needs a break and offers to switch houses while he takes over the responsibilities of her friend. The thing is, they also swap their lives for a week. In those days, both realized that what they wanted for their respective futures might not be what they needed.
11. Call Me by Your Mame
This movie has to top any list of romantic movies. We are located: in Italy, in the summer of 1983, in some country setting. Elio Perlman (Timothée Chalamet) is a 17-year-old boy who spends the summer in a family mansion dedicated to teenage parties and high culture.
Oliver (Armie Hammer) arrives at the villa, an attractive American graduate student who settles in Italy to work with Elio's father (Michael Stuhlbarg) and finish his doctoral thesis. The attraction and seduction will take time, but it will be absolute. Set in a country Eden, the film is a real celebration of first love and passion.
Call me by your name is an adaptation of André Aciman 's novel of the same name, whose transformation is signed by veteran James Ivory (director of What Remains of the Day or Return to Howards End).
12. The Last Love Letter
The love stories in this film take place across two timelines, as it balances the story of Ellie (Felicity Jones), a contemporary journalist who searches through her magazine's archives and finds a misfiled love letter from a couple. Underground in the 1960s (played by Shailene Woodley and Callum Turner). As Ellie begins to investigate that romance, her love life turns.
Read Also More: Netflix February 2023 Schedule
13. Malcolm & Marie
This drama takes place on a single night and deals with the relationship problems of a film director and his girlfriend during a fierce argument where all their grudges come to light.
14. Persuasion
Persuasion follows the plot of Jane Austen's novel with a diverse cast. Anne Elliot (Dakota Johnson) — a rebellious woman with modern sensibilities—lives with her posh family on the brink of bankruptcy. When Frederick Wentworth (Cosmo Jarvis) — the handsome man she let get away—reappears in her life. Still, the intervention complicates the task in the story of Mr. Elliot (Henry Golding), a beautiful aristocrat who completes the love triangle in which Anne will have to discern between interest, attractiveness, and even social and economic well-being and true love.
15. Guaranteed Love
Netflix shows why it's the place to go when you're in the mood for a romantic comedy: This one is about a lawyer who takes on a client who wants to sue a dating site that guarantees its users find true love. She may not have seen her match on the site, but she may have found her in court.
16. A Castle for Christmas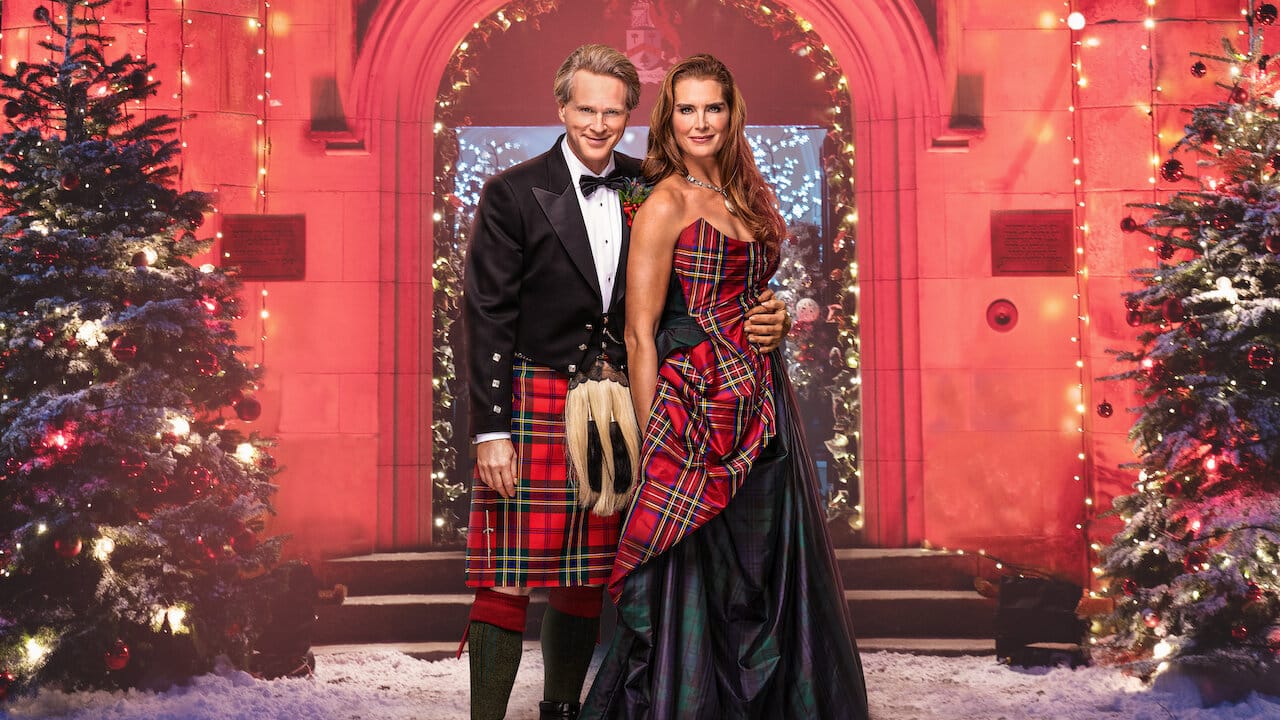 In it, we will discover Sophie Brown, a famous American writer who, after several successful novels, has a job crisis due to a great scandal. Frustrated by her new situation, she begins to block out, and her daughter suggests that she reconnect with what led her to write, in the first place, her father's stories about a fantastic castle in Scotland. The idea sinks in Sophie, and she sees it with her own eyes.
But her image exceeds her expectations, and she falls in love with the building once there. Chance makes the novelist discover that it is for sale and she cannot resist the urge to buy it. But if she wants to get him, she must deal with Myles. (Cary Elwes), the owner. He is a fussy and grumpy duke who will make things very difficult for him. Her goal is to accept her long enough to extract some money needed for her reforms but ultimately dissuade her from her.
17. Hello, Goodbye and Everything That Happened
The movie Hello, Goodbye and Everything That Happened is an endearing romantic comedy based on the original novel of the same title. In it, we discover the story of Clare (Talia Ryder) and Aidan (Jordan Fisher), a sweet couple who had agreed to break up before college. To say goodbye, they live an epic date on their last night as a couple.
As they reminisce about their relationship, from their first meeting to their first kiss and fight, they revisit familiar and unforeseen places. The problem is that this brings them closer to a turning point in search of answers: should they stay together or say goodbye forever?
18. Royal Treatment
A New York hairdresser meets a charming prince from an exotic country who lives in a fantastic castle. The film stars American actress and singer Laura Marano (The Perfect Date) in the role of Isabelle and Mena Massoud, known for playing Aladdin in the 2019 Disney film, as Prince Thomas.
19. Til the Wedding do us Part
Marina is a wedding planner. Accustomed to living life without compromises, she meets Carlos one night and everything changes. Carlos's girlfriend finds Marina's business card in her partner's jacket and interprets it as a marriage proposal. Carlos asks her to marry him to get out of her way and hires Marina's services to organize her wedding. From that moment on, the protagonists embark on hilarious adventures whose script is written by, among others, Olatz Arroyo and Marta Sánchez.
20. Memories of a Geisha
Memoirs of a Geisha is based on the novel of the same title written by Arthur Golden and was published in 1997. This film was the second feature film directed by Rob Marshall on the big screen, and he did so with great success, winning, among other awards, three of the six Oscars to which he was eligible -Best Photography, Production Design, and Costume Design-.
In 1929, when she was just a child, Chiyo was sold to work as a servant in an okiya (geisha house). Her grey eyes, beauty, determination, a chance meeting with a man, Mameha's guidance, and rivalry with Hatsumomo mark her path to becoming Sayuri, queen of these companion women's exotic and competitive universe.
Read Also More: Best Erotic Movies of All Time
21. Violet and Finch
Violet Markey has just suffered the death of her sister. She is an introverted young woman who finds it difficult to relate to the rest, especially in high school. She dreams of escaping from Indiana to restart her life and put her bitter moments behind her. The geography teacher orders his group to form pairs to do a class project. And this is the perfect opportunity for Theodore Finch, who watches Violet intently from her desk and decides to do her homework with her.
The protagonist is horrified by the idea of ​​having to relate to a boy, especially when he insists all the time that going out and socializing will do her good. And although she is reluctant at first, the teenager gradually lets herself be hooked, and she opens up to him; she tells him her deepest fears and thoughts to the point where she realizes that she needs him.
From here a beautiful love story develops that we assure you that you will end up crying at its end.
22. Crazy for Her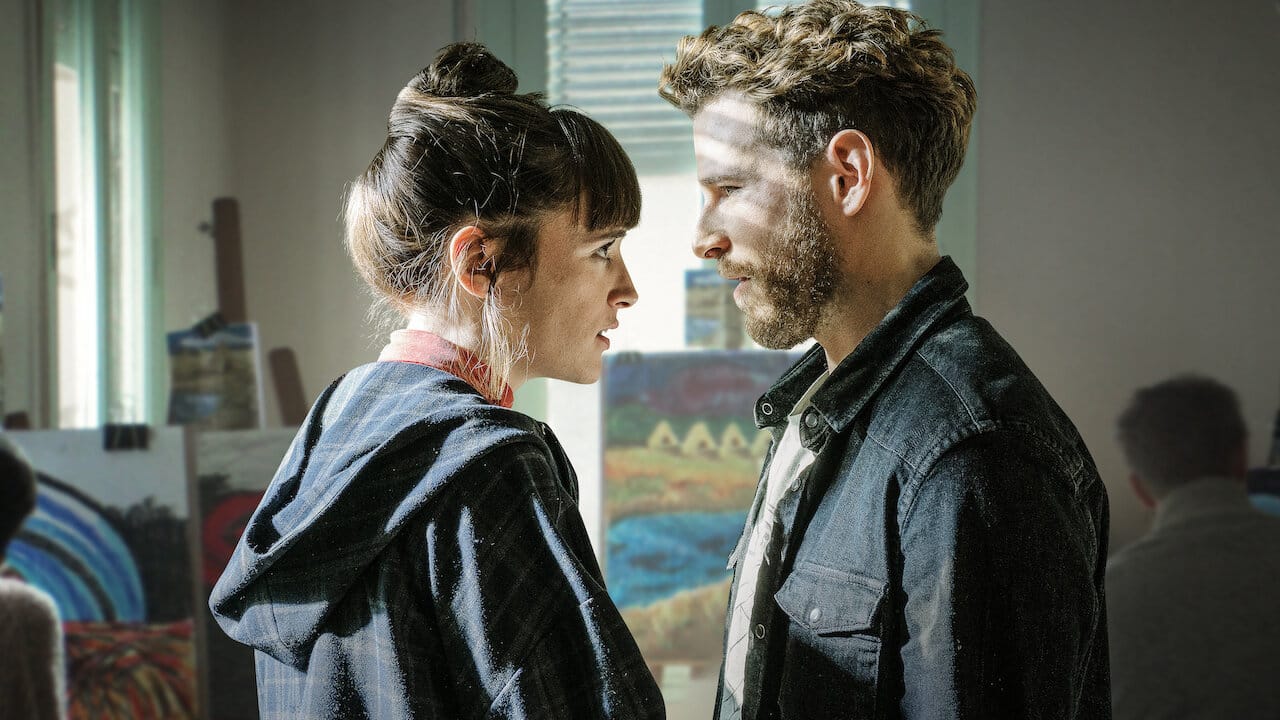 After meeting and spending a night with Carla (Susana Abaitua), the girl of his dreams, Adri (Álvaro Cervantes) discovers that she has escaped from a psychiatric hospital. Madly in love and willing to do whatever it takes to see her again, Adri goes into the hospital as one more patient to win over Carla and, incidentally, write the best report of her life for Load magazine.
But, once inside, he not only discovers that his love story is not as he expected, but it will not be so easy to get out of there. With the help of Saúl (Luis Zahera), his roommate, Adri, will begin a learning journey that will bring him closer to the rest of the patients and Carla and force him to rethink his initial objective but also his vision of the world.
23. Love and Ice Cream
People go to Italy searching for love and ice cream, but sometimes they discover much more. In Love and Ice Cream, Lina Emerson is a 17-year-old American girl who is going to spend the summer in Rome, but unfortunately, she is not in the mood for the idyllic and sunny Italian landscape. She has only gone because her mother's wish was for her to meet her father. Although what kind of father disappears for so many years?
Immersed in an unknown country, too messy and chaotic for her grave, organized, and even somewhat sappy personality, she wants to go home. Still, Lina is forced to face all her obsessions, anxieties, and fears. When an old journal of her mothers falls into her hands, Lina will enter a world of magical landscapes, fascinating gastronomy, and unique fashion trends that await her in Italy and inspire her to follow the path her mother walked for so many years. Back to unearth a secret that cries out to the light.
24. Alex Strangelove
Alex Truelove (Daniel Doheny) is in his last year of high school and has it all: good grades, a girlfriend (Madeline Weinstein), and a good gang of friends. Everything is going smoothly until Alex says he has decided to say goodbye to his virginity. That's when he meets Elliott (Antonio Marziale), a charming gay boy who doesn't hesitate to tell Alex how he feels about him…
Forced on a fun and exciting journey of personal and sexual discovery, Alex discovers that love, like so much when you get older, can be a confusing business. And nothing happens.
25. Broken Hearts
Follow the story of Cassie Salazar and Luke Morrow, two young people who, despite their notable differences, find a way to connect and discover a different life together. Cassie is an aspiring singer-songwriter, working nights in a bar in Austin, Texas, struggling to make ends meet on low pay and few tips, being forced to pay large amounts of money in medical bills, and then being diagnosed with diabetes.
For his part, Luke is a soldier in early training, inclined to enter the service near, where he finds solace from his troubled past in the iron military discipline. In an accidental and chance meeting at the bar where Cassie works, the two reach an agreement to marry, which would allow her to access health insurance,
26. My First Kiss
Elle Evans is a teenager who has just developed physically and has never kissed anyone. Elle was born the same day as her best friend, Lee Flynn, with whom she has a very close relationship because her mothers are also a close friend. They both have a friendship pact with specific rules to follow, including that she not get involved with his brother.
This will be a problem when this, who is also the popular boy in school that no girl can resist, turns his attention to Elle, who is not immune to his charms. Will he be able to keep the pact or follow her heart? Romantic comedy is based on the adult book "The Kissing Booth" by Beth Reekles.
27. Marriage
Belén and Fede are a young married couple with children in crisis and seem to have exhausted all means to solve their problems as a couple. Therefore, as a last resort, they decide to explore other avenues of help. At a dinner with some friends, they see how they have recovered their mutual interest and passion, so they ask them about their secret. It is then that they are encouraged to try their proposal.
This is how they go to a very particular couples therapy center. There they are suggested to start using an app that rewards each other's good deeds, which will result in their lives ending up entirely out of control for trying to win by accumulating the coveted matrimony.
28. The Theory of Everything
The theory of everything is based on Traveling to Infinity: My life with Stephen, a memoir written by the astrophysicist's first wife. The film garnered worldwide acclaim, especially for Eddie Redmayne, who made a name for himself with his portrayal of Hawking, winning BAFTA, Golden Globe, and Best Actor Oscars.
It chronicles the relationship between Stephen Hawking and his first wife, Jane, since they met as students at Cambridge University in the early 1960s and for 25 years. It focuses primarily on the fight that both maintained against the degenerative disease that prostrated the famous scientist in a wheelchair, who at only 21 years old received the terrible news that marked his life.
29. The Good Side of Things
With powerhouse stars and a story about love amid crisis, it's no wonder it received a slew of Oscar nominations when it came out in 2012. It was nominated for Best Picture, Best Director, Best Adapted Screenplay, Best Editing, Best Actor, Best Actress, Best Supporting Actor, and Best Supporting Actress. However, only Jennifer Lawrence took the award.
30. Brokeback Mountain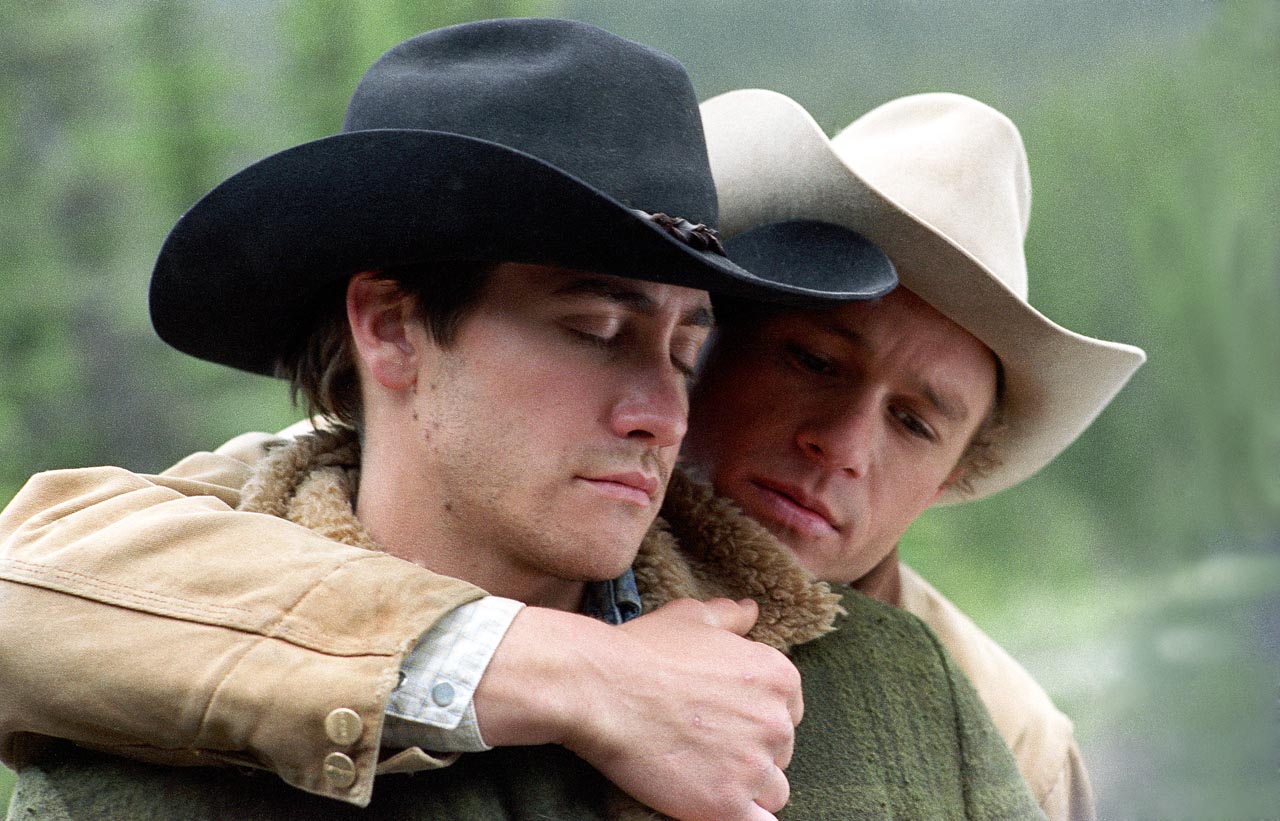 Summer 1963. Two cowboys, Ennis Del Mar and Jack Twist meet while waiting in line to be hired by rancher Joe Aguirre. The two aspire to get a stable job, get married, and start a family. When Aguirre sends them to herd cattle on the majestic Brokeback Mountain, a feeling of camaraderie develops between them, leading to an intimate relationship. At the end of the summer, they have to leave Brokeback and go their separate ways.
31. Pride and Prejudice
Pride and Prejudice, one of the all-time romantic classics, has been adapted many times. The version available on Netflix starred Keira Knightley and Matthew Macfadyen. It was adapted by director Joe Wright, who also teamed with Knightley to adapt Anna Karenina on Netflix.
32. The Prom
Originally a Broadway musical, The Prom tells the story of a lesbian girl who is not allowed to attend the prom with her girlfriend because we are still in a time, in a way, where this is a debate. That story catches the attention of Broadway stars, who head to their small town to challenge everything the townspeople believe but change their perspective in the process.
Also Read More: Most Romantic Cities in the World
33. Eurovision Song Contest: The Story of Fire Saga
I didn't go into Eurovision expecting one of the year's most moving and romantic films, but you should never underestimate the power of Rachel McAdams. She again proves that she is one of her generation's most underrated comedic actresses with this Netflix original comedy. She stars with Will Ferrell as an Icelandic singing couple who dream of winning the Eurovision Song Contest. It's a lot of fun, but the big surprises are the fabulously catchy original songs and the surprising tenderness between the laughs, which can leave you with tears and warmth.
It's not just because of the love story; it is an important part. Plus, Dan Stevens gives the best comedic performance of his career, which is also surprisingly moving.
34. To All The Boys I've Loved Before
If you're looking for a fun and sweet teen romance to brighten your day, you won't find anything better on Netflix than To All the Boys I've Loved Before. Based on the novel by Jenny Han, the story follows Lara Jean (Lana Condor), a teenager whose worst nightmares come true when five letters she wrote to her secret crushes are sent without her knowledge.
When she confronts her old flame, Peter (Noah Centineo), she fears that she might get in the way of her current crush, Josh (Israel Broussard), so Lara Jean and Peter decide to fake a relationship so they can be with who they want—naturally, the pretense of together beginning to create actual feelings between the two of you. The film is a blast from start to finish, allowing you to relive a time when "being liked" was the essential thing in the world but without any of the trauma that comes with high school. Although the sequels are less excellent than the first film, the entire To All the Boys trilogy is now available on Netflix.
35. 365 ID
This Polish feature film is adapted from the first book in a steamy series of adult romance novels by author Blanka Lipinska. 365 Days tells the story of Laura (Anna Maria Sieklucka), a young Polish woman who Massimo (Michele Morrone), the boss of a Sicilian crime family, believes is the same woman who saved his life during a business deal gone bad. Months ago. When Massimo spies Laura in a bar while she is on vacation in Sicily for her birthday, he separates Laura and keeps her for 365 days to see if she falls in love with him.
Now look, I know this plot sounds deeply problematic; It starts like this. Luckily, through Laura's perspective, 365 Days addresses the problem of Massimo kidnapping her and keeping her in her palace for an entire year. And while you'll experience a few " Hey, that's a bit fucked up! " moments while watching it, it's tough not to be super turned on by Massimo and Laura's chemistry. It's all too easy to be seduced by the glamour and pornographic riches of the life of Massimo, a handsome young Italian mobster (who is Christian Grey?).
While the film deals with enchanting the fantasy of this life, it also cleverly creates the cat-and-mouse game of seduction that he and Laura play with each other. This, in turn, makes them a great couple to see how they develop. As far as the sex scenes go, 365 Days gives Pornhub a run for its money with the visceral and steamy situations in which Massimo and Laura find themselves as their relationship progresses. Their BDSM-filled sexual escapades are pure fantasy, ranging from romping in the shower to sex on the yacht, with enough shoving and hair-pulling to keep your eyes glued to the screen.
36. Story of a Marriage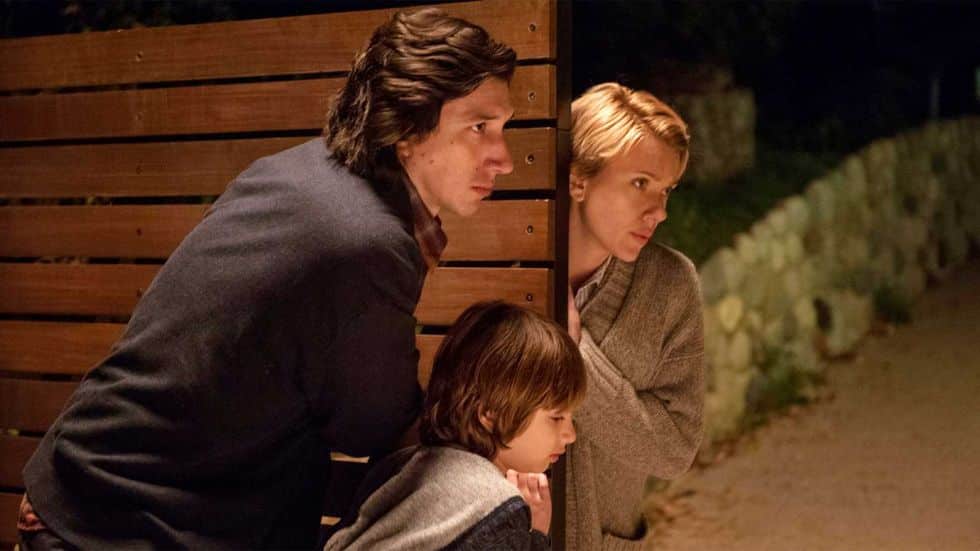 I warn you: The story of marriage will destroy you. But it's also not just one of the best movies of 2019; it's the best movie Noah Baumbach has made. The story follows the divorce process from separation to completion, with Adam Driver playing the successful theatre director's husband and Scarlett Johansson the successful actress's wife. Complicating matters is the fact that the couple shares a child, but the brilliance of Baumbach's film is that it tells the story from both points of view, so no matter which side you fall on in the end, you have a deep empathy for both individuals.
Driver and Johansson give the best performances of their careers as Baumbach writes about complete and complex individuals, like real human beings. And on topic, Baumbach vividly shows how the voices of the two individuals—and the love they once shared—get lost in the actual divorce proceedings.
37. Maybe Forever
This Netflix original movie stars Randall Park and Ali Wong, who play two close friends everyone hopes will end up together romantically but have only ever been friends. When the two meet again later, of course, they get a chance to rekindle their relationship as something more, but not without a few missteps, one of which comes in the form of a scene-stealing appearance by Keanu Reeves. The two comedy stars bring the kind of chemistry that makes the famous rom-com of yesteryear work, and the result is an exciting new entry into the canon of a tried-and-true genre.
38. Barcelona, ​​Summer Night
Six love stories and a single city. Comet Rose is going to pass. Some make a wish, but others wait for the end of the world announced by the Incas. Meanwhile, a dinner with friends, an unexpected reunion, a costume party, and a family reunion. Deep down, all for love…
39. Through my Window
Raquel has been in love with her neighbor Ares for half her life. Although she hasn't done anything for her feelings, Raquel intends to take a step finally. They haven't even spoken to each other, but she is determined to spark the spark between them. A mess with the Wi-Fi password will only begin the rapprochement between these two young people. However, it will take a lot of work. She will have to set limits if she doesn't want to lose everything, including herself.
40. Sense and Sensibility
In this adaptation of Jane Austen's novel, directed by Ang Lee, three sisters are forced to depend on other people's generosity after losing everything to the death of their father. But the fate of Elinor (Emma Thompson), Marianne (Kate Winslet), and Margaret (Emilie François) is about to change when Edward Ferrars (Hugh Grant) crosses their lives.
Among other curiosities, up to four actors that we would later see in the Harry Potter saga coincided in it: Thompson (Sybill Trelawney), Alan Rickman (Severus Snape), Imelda Staunton (Dolores Umbridge) and Robert Hardy (Cornelius Fudge).
41. Sorry If I Call You Love
Based on the books by Federico Moccia, this adaptation by Fran Araújo and Manuel Burque, directed by Joaquín Llamas, introduces us to Álex, a successful 37-year-old executive who wants to achieve emotional stability but who is dumped by his girlfriend when he asks her to marry him. He unexpectedly meets Niki, a 17-year-old student who falls in love with him and turns his life around. In this film, the general public saw a jump to the interpretation of Paloma Bloyd, whom we met in the Supermodel contest and who now gives life to Deborah in 'Tell me how it happened.'
42. 3 Meters Above the Sky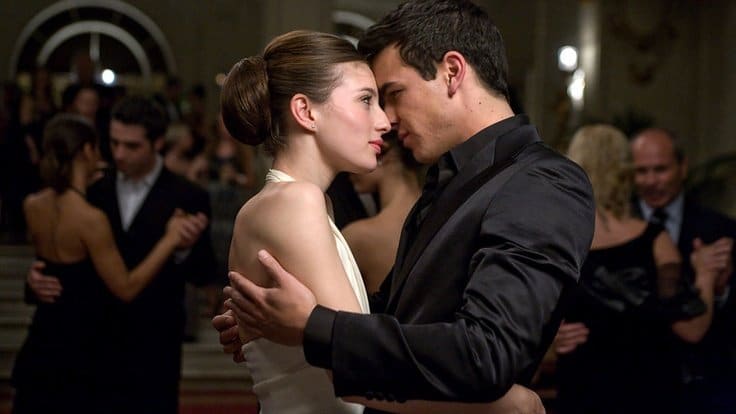 A privileged young woman and a reckless boy fall in love despite their class difference. The relationship between Babi, a model student, and daughter, and Hache, the typical badass with problems, is as romantic as it is stormy. His rebelliousness and her elitist environment will be challenging obstacles to overcome.
However, as trite as the subject may seem to us, Fernando González Molina's adaptation of Federico Moccia's novels, despite being a classic story, on this occasion marked a generation. So much so that, years after the films were released, Netflix decided to develop a capitular fiction based on the story that we already saw in the movie. This is the series 'Three meters above the sky'.
43. I love you, Asshole
Marcos (Quim Gutiérrez) was dumped by his girlfriend when he was going to propose to her, they fired him from work, and he returned to live with his parents. His life has suddenly become a disaster, a big one. In such a scenario, he is determined to reinvent himself and succeed, but he has no idea where to start. That's why he goes to the place where everything is: the Internet. While trying to apply the advice of a YouTuber, Marcos will come across an old school friend, a new boss, his ex-girlfriend, some very intense colleagues, and a lot of existential doubts…
44. Three More Weddings
Ruth (Inma Cuesta), a young researcher at a university, attends the successive weddings of her exes without her being able to find her better half. Is there anything worse than your ex-boyfriend marrying someone else and inviting you to her wedding? Yes, it happens to you three times a month, not knowing how to say no, and that the only one you can convince to accompany you is your new intern.
45. In Tuscany
Theo (Anders Matthesen) is a Danish chef who travels to Tuscany after his father's death. With his new home restaurant on the verge of bankruptcy, Theo needs some income, which he could get from selling the castle owned by his father in Italy. However, upon his arrival, the chef is introduced to a culinary culture with much more love for the craft than he has had in a long time. Also, he meets a woman who makes him rethink his attitude toward life and love.
46. Such for Which
Lola (Victoria Justice), a successful Los Angeles wine company executive, quits her job to find her wine distributor and travels to Australia to land her first client. Eager to prove that she's up to the task, she offers to work as a helper at the Vaughns's sheep farm.
Although it is difficult for her, she learns with the handsome manager of the place, Max (Adam Demos), with whom she strikes up a friendship. And as they get to know each other, Lola realizes that, beyond business opportunities, Australia can also be where she discovers love.
Read Also More: New Shows on Amazon Prime in February 2023
47. Let Yourself Go
The summer before college, studious Auden is having a personal crisis. She has put aside her dreams and life because of her parent's troubled relationship. However, these holidays will mark a before and after. After visiting her father in a small town far from the city, she meets Eli, who helps her experience teenage life as expected of someone young and not with the responsibilities of an adult.
Thanks to Eli, Auden can forget about his worries to live (and enjoy) the present for once. For the first time in a long time, the young woman will have the opportunity to meet herself, discover who she wants to be, and make critical decisions before beginning the next stage of her life.
48. The Indomitable Shrew
Kaska (Magdalena Lamparska) returns to her roots after heartbreak in Chicago, United States. That's why she returns to her hometown. But, once there, she finds that her brother Jędruś (Tomasz Sapryk), together with her partner and friend Wacuś (Piotr Cyrwus), want to sell the family land that houses a natural material more valuable than diamonds. . Together with an interested businesswoman, they will try to convince her to get rid of her land with a twisted plan, for Patryk (Mikołaj Roznerski) to try to make her fall in love with her.
49. Between Two Worlds
Between Two Worlds begins with a quote from David Foster Wallace: " Every love story is a ghost story ." This is apparently what happens to Tessa (Joey King) after a fatal car accident that claims the life of her boyfriend Skylar (Kyle Allen) and leaves her heartbroken. Her destroyed phone inexplicably turns on and displays a photo Skylar sent her, and she senses her presence in the hospital.
As she continues to experience what appears to be an attempt by Skylar to get closer to her, Tessa must make a life-changing decision for herself before it's too late.
50. I Believe in Santa Clause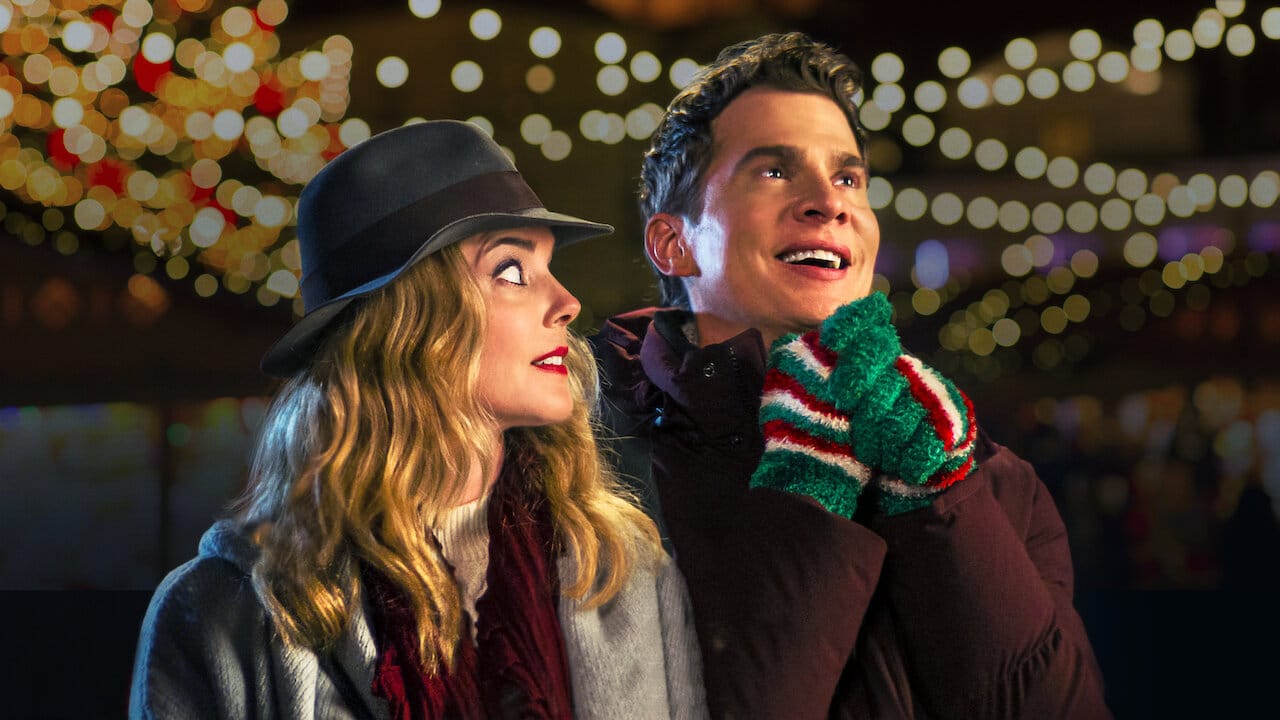 When she meets Tom, Lisa is a journalist whose life takes on an extra illusion. This man is so charming that he finds the relationship they are forging unbelievable. He believes that at some point her bubble of happiness will burst when he discovers some insurmountable flaw in her. Well, the fact is that she ends up finding him. What can be the last straw for a person who completely disbelieves in Christmas? Meeting someone whose home is practically Santa's village.
After five months, when the holidays roll around, and Lisa discovers that Tom's obsession with Christmas is such that he truly believes in Santa, she seriously questions whether she can handle it or if she should start embracing the Christmas celebrations. Is it time to give the holidays another try?
51. Lady Chatterley's Lover
Connie Reid (Emma Corrin) seemed assured of a life of wealth and privilege after marrying Sir Clifford Chatterley (Matthew Duckett) and assuming the title of Lady Chatterley. Still, their idyllic union becomes a prison when her husband returns from World War I with injuries that prevent him from walking.
It is then that Connie meets Oliver Mellors (Jack O'Connell), the preserver of the Chatterley family estate, and their love affairs culminate in her sensual and sexual awakening. As the romance becomes the talk of the locals, Connie is faced with a potentially life-changing decision: follow her heart, or return to Clifford and live up to Edwardian society's expectations.
52. Breathless
Roxana is a young woman who crosses paths with the world champion diver Pascal Gautier and falls madly in love. After he initiates her into a sport as fascinating as it is dangerous, she becomes her lover and student. Consumed by this passionate romance, Roxana begins to participate in different diving competitions worldwide, challenging her limits more and more. But how far will she be able to go herself?
53. How Hard is Love!
In this film, we meet Natalie (Nina Dobrev), a Los Angeles journalist who, being a hopeless romantic, seems doomed to be single. But she suddenly opens the door to love through a dating app. Browsing through it, she meets a charming boy, Tag (Darren Barnet), who also seems very attractive and the chemistry between them is fantastic. Encouraged by the miracle of finding such a person she decides to meet him in person, but he lives on the East Coast.
54. We Were Songs
This film based on the biology Canciones y recuerdos by the successful Elísabet Benavent has been led by the director Juana Macías. In it, her protagonist, Maca, is 30 years old, clumsy by nature, enjoys life in gulps, and tries to be happy. After her devastating breakup, she finally manages to pull herself together when Leo, the man who broke her heart, shows up again. With the help of her two best friends, Adriana and Jime, the three will learn that love and life can sometimes be complicated.
55. Elisa and Marcela
In 1885, Elisa and Marcela met at the school where they worked. What begins as a great friendship ends in a loving relationship that they have to live in secret. Marcela's parents are suspicious of this relationship and will send her abroad for a few years. Upon her return, the reunion with Elisa is magical, and they decide to live together.
Faced with social pressure and gossip, they both draw up a plan: Elisa will leave town for a while to return as Mario and be able to marry Marcela, but not everything will be so easy for this unrecognized love. Isabel Coixet adapts the true story of these two women reflecting the repression of the time against something as pure and human as love.
56. 1000 km from Christmas
Raúl (Tamar Novas) is a thirty-year-old who has suffered all the misfortunes that have been and will be during Christmas. That's why he hates Christmas carols, the Three Wise Men, and anything that reminds him of the Christmas spirit. And that's why he prefers to spend the parties on a beach as far away as possible.
But this year, Raúl's boss has other plans for him: to inspect a nougat factory in the town of Valverde, who lives for and for Christmas. And on top of that, Raúl will have to share a home with Paula, a teacher whose dream is nothing less than breaking the world record for the most significant living nativity scene ever created. Will this "Grinch" from Madrid manage to overcome his worst nightmare?
57. Nola Darling
This movie is for those looking for a steamier romantic drama. Spike Lee directs the story of Nola Darling, a woman with three suitors whose resistance to monogamy is called into question when the three men discover each other. If Nola is your type of girl, you can also check out the new Netflix TV shows based on the movie.
58. Big Fish
Tim Burton directs this movie, but it's fantastic without being macabre. In it, Will Bloom (Billy Crudup) confronts the deteriorating health of his father, Edward (Albert Finney), who is known for telling tall tales. The movie goes back and forth between Will and Edward in the present and the possibly not 100 percent true story of how a young Edward (Ewan McGregor) met the love of his life, so there's romantic love and family love in one single movie.
59. Us in the Night
Not all great romances start with passion; sometimes, it's about companionship. In this film, Jane Fonda and Robert Redford play two neighbors who start sleeping in the same bed, platonically, to avoid loneliness. But does something deeper emerge?
Read Also More: Disney plus February 2023 Schedule
60. Requirements to be An Average Person
María de las Montañas is a 30-year-old girl for whom life does not smile: she does not have a job, she has been kicked out of her apartment, she does not have a partner, and she lives away from her family. In an interview she is asked what kind of person she is, and realizing that she does not meet any of the requirements to be considered "normal," she sets to work to become an average person. She walks an unexpected path of acceptance, self-love, and romance in this attempt.
61. The Incredible Jessica James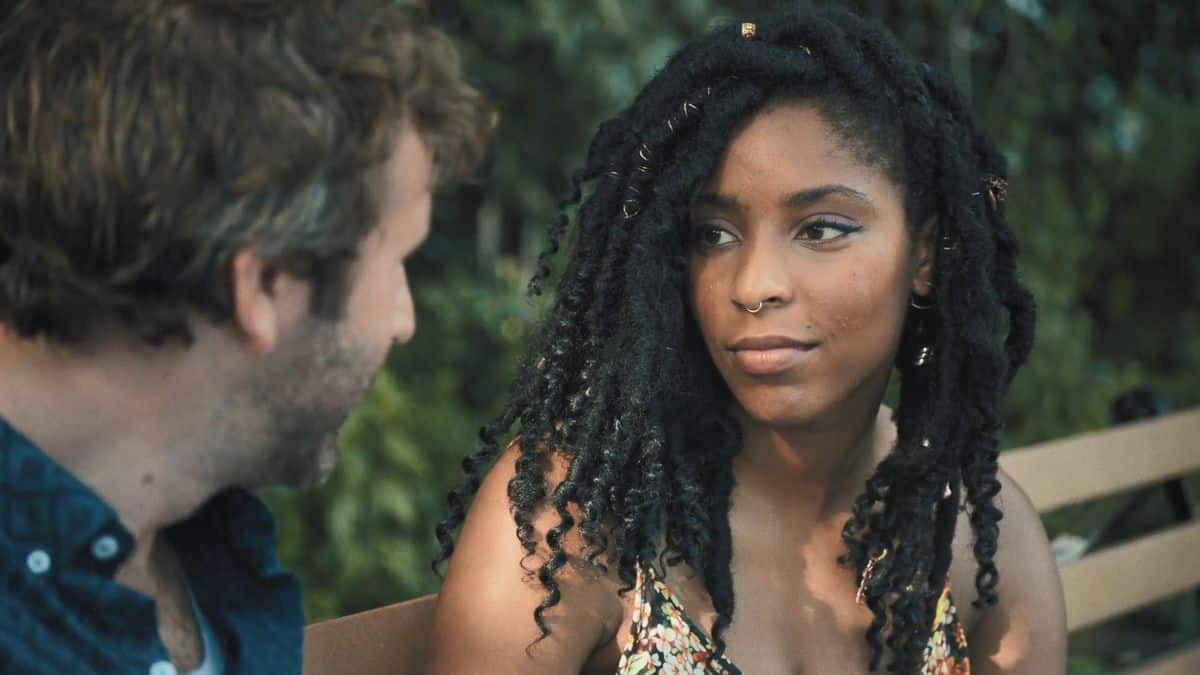 Think of this as a more romantic version of Strangers on a Train: Two people in love admit they will not unfollow their exes on social media, so they make a pact to unfollow them and follow the other. Of the other instead. What can go wrong? In addition to a thorny romantic situation, this movie features a stellar performance by Jessica Williams.
62. Someone Special
This movie starts heartbroken, so it's perfect for anyone trying to get over a breakup. The film follows Jenny, still reeling from being dumped, who goes out one night with her friends but can't help but run into her ex. Will they get back together?
63. The lovebirds
Perhaps more of a comedy than a romance novel, Lovebirds follows a deeply in love couple – played by comedians Issa Rae and Kumail Nanjiani – who are mistakenly mistaken for murder, forcing them to go on the run. If they can continue together, your relationship problems will be nothing.
64. The Danish Girl
The film is based on the real life of the couple formed by Gerda Wegener and Lili Elbe, one of the first to undergo a sex reassignment operation in the twenties. Alicia Vikander and Eddie Redmayne were nominated for Oscars for their performances, and Vikander won.
65. Dangerous Liaisons
Twenty-four years after the original, Netflix wanted to update the story, giving it a youthful touch that could bring Laclos' work closer to new generations.
Célène is an idealistic teenager who believes in true love and shows more interest in reading than social media. She is preparing to leave Paris for the town of Biarritz and live for a while away from Pierre, her fiancé. However, she will soon have to face the evil elite of her new school, ruled by Vanessa, a former movie star and Instagram queen, and the famous surfer Tristan, as dangerous as he is seductive. Célène falls in love with him, but she has no idea that she finds herself at the center of a cruel bet between Tristan and Vanessa. How far will they go?
66. Little Women (1994)
To call Little Women a pure romance would be a stretch because there are so many more family issues to the story of four sisters growing up during the American Civil War. But if we add Christian Bale to Laurie's role, we suddenly pay more attention to the romantic part.
Also Read More: Best Hollywood Movies 2022
67. Duck Butter
It's when you feel like something very steamy but also psychologically intimate. In it, two women, fed up with their other relationships, agree to spend 24 brutally honest hours together, having sex every hour.
68. If you Knew
In a modern Cyrano de Bergerac twist, this film follows Ellie Chu, a high school dropout who does other kids' homework for money. When a jock offers to pay her to write letters to the guy she likes, she falls for the recipient of her notes.
69. People like you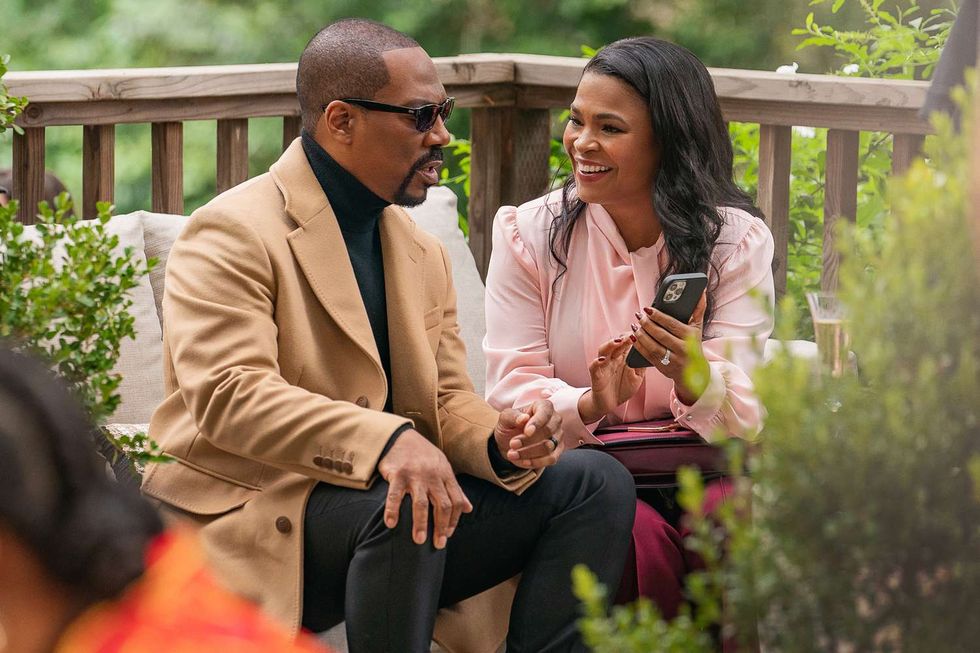 Kenya Barris and Jonah Hill co-write this film directed by her in which the racial differences in an American couple are explored with laughter. The particularity of People like you lies in the fact that, in addition to the apparent fact that the main couple is made up of a white man and a black woman, each one comes from a different religious family. His parents are Jewish, and hers are Muslim. The comedy is served.
70. Until We Meet Again
The first feature film that the platform has produced in Peru is titled Until We Meet Again and it is a romantic comedy created and directed by Bruno Ascenzo. In it, we meet Salvador Campodónico, a young and successful Spanish architect whose family owns the essential hotel corporation in all of Spain. They chose to land in Cusco to construct his first international project. His life there begins reduced to his work, given the magnitude of the work and the personal commitment it requires.
Subscribe to Our Latest Newsletter
To Read Our Exclusive Content, Sign up Now.
$5/Monthly, $50/Yearly