Enforcement Measures to Curb Copyright Infringement in UAE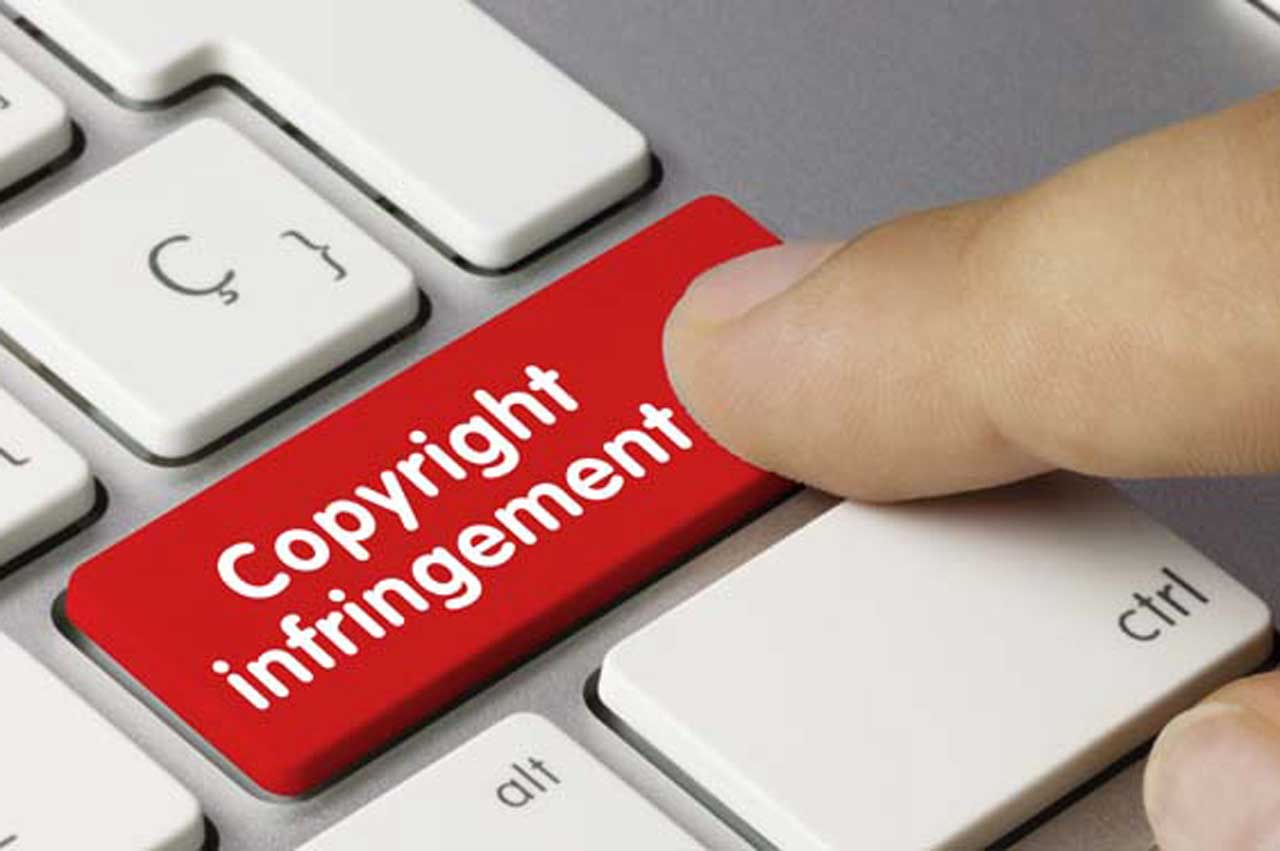 What amounts to Copyright Infringement?
Anyone who engages in an activity that the copyright owner alone is permitted to do or prohibit without the prior authorization of the copyright owner is said to have violated the owner's copyright, and such an act amounts to copyright infringement.
Economic rights are said to be violated if someone:
Does an act that you alone have the exclusive right to perform without permission;
commercially exploits or facilitates the production of an illegal work (e.g., by selling a pirated CD); or
Imports or holds an infringing work in certain countries unless it falls under a legal exemption or is otherwise justified.
Moral rights said to be violated in the following circumstances:
If your contribution as the creator of the work is not acknowledged; or 
If your work is criticized or altered in a manner that adversely affects your honor or reputation.
Copying a Substantial Part of work amounts to Infringement.
Copyright infringement may occur even if a small portion of a work is copied. In general, a violation occurs when a "substantial portion" – that is, a significant, essential, or distinguishing part – is utilized in one of the ways designated exclusively for the copyright owner. Thus, both quantity and quality are critical. There is, however, no universal rule about the amount of work that may be utilized without violating copyright. The answer to this question is decided on a case-by-case basis, based on the facts and circumstances of each instance.
How to enforce Copyright Infringement?
Enforcing copyright and related rights is primarily the responsibility of the right owner. It is up to you to determine whether your rights have been violated and what enforcement measures should be taken.
Enforcement measure to Curb Copyright Infringement
The following are some measures that help to combat copyright infringement:
i. Ask Copyright Attorney
A copyright attorney or law firm may advise you on your legal choices and assist you in determining if, when, how, and what legal action to take against infringers, as well as how to resolve any such issue via litigation or other means. Ascertain that any such choice aligns with your business's broader strategy and goals.
ii. Cease and Desist letter 
If you believe there is a violation of your copyright. In that case, you may begin by writing a letter (referred to as a "cease and desist letter") to the accused infringer, notifying the infringer of the possibility of a dispute. It is prudent to obtain the assistance of a lawyer while writing this letter.
iii. Online Infringement of Copyright – Takedown Notice
The best option to report an online infringement is to send a specific cease and desist letter known as a takedown notice to an Internet Service Provider (ISP). This notification includes a request that infringing content be removed from the website or restricted access to it. As a result, the ISP notifies its customers of the alleged Infringement, thus facilitating settlement. 
iv. Obtaining ex part order
Notifying an infringement of a claim may allow the infringer to conceal or delete evidence. Suppose you believe the Infringement is intentional and you are aware of the location of the infringing activity. In that case, you may want to approach the Court without notifying the infringer and get an ex-part order authorizing a surprise search of the infringer's premises and seizure of relevant evidence.
v. Interim order
Court procedures may be time-consuming. To avoid additional harm within this period, you may take urgent action to halt the allegedly infringing activity and to prevent the entry of infringing products into the channels of trade. In the UAE, the copyright owner has an option to request the Court to pass an interim order, directing the accused infringer to cease infringing activity and preserve relevant evidence until the conclusion of the court case.
vi. Legal Proceedings
Legal action against an infringement recommended if the following conditions fulfilled:
you can establish ownership in copyrighted work;
you may show that your rights have been infringed; and
the benefit of winning the case exceeds the expenses of the legal action.
Civil Remedies Available
The Court may award the following remedies in case of Copyright Infringement:
Damages, 
injunctions, 
orders to account for profits (to return the profit earned out of using the copyrighted work), and 
Order to surrender infringing products to right holders. 
The infringer may be required to disclose the identities of other parties engaged in the creation and dissemination of the infringing content, as well as their distribution methods.
The Court may order the destruction of infringing products without compensation upon request.
Criminal Liability
Criminal Liability is another option available under copyright law for creating or commercially dealing with copies of copyrighted works. 
Any person guilty of any acts of copyright infringement shall be punished with imprisonment for a minimum term of two months and/or a fine varying from AED10,000 to 50,000. Nevertheless, the sanction can be higher in specific cases of Infringement.
The Court may pass an order of seizure of the original and pirated copies. 
The Court may pass an order for the seizure and destruction of infringing goods, as well as the equipment and devices used to perpetrate the Infringement.
Out of court settlement – Arbitration and Mediation
Arbitration or mediation is often a successful method of resolving Infringement.
Arbitration, in general, is a less formal, quicker, and less expensive process than court procedures.
Both arbitration and mediation have the benefit of retaining control over the dispute settlement process. As such, it may aid in the maintenance of positive business ties with another firm with whom your company may want to cooperate or engage in a new licensing or cross-licensing agreement in the future.
It is usually considered best practice to include provisions requiring mediation and/or arbitration in license agreements.
IP professionals like HHS Lawyers & Legal Consultants consist of specialized who can assist you in removing the infringing material alleged to have been published on the infringer's website with the help of Takedown notice. Apart from this,  Lawyers and Legal Consultants also provide you with services relating to copyright enforcement, such as:
 To perform periodic inspections as part of its vigilance against copyright infringement,
To seize and destroy all counterfeited copies with the help of the police force and 
To assist the client in filing a copyright infringement complaint against the infringer.
Apart from this, you can also read Entertainment, Tech, and Health-related articles here: Leonardo DiCaprio net worth, Diabolik Lovers Season 3, Twitch Error 2000, Alyson Hannigan, Brent Rivera net worth, Emma Watson net worth, 444 angel number, 666 angel number, 1616 angel number, 777 angel number, 333 angel number, Dave Portnoy net worth, Lionel Messi net worth, Keanu Reeves net worth, The Equalizer 3, The 100 Season 8, Gina Carano net worth, Bruno Mars net worth, KissAnime, Jim Carrey net worth, PDF Drive, Youtbe, Bailey Sarian Net Worth, Bollyshare, Afdah, Moviezwap, Y8, Jalshamoviez, Project Free TV, Kissasian, Mangago, Jio Rockers, M4uHD, Hip dips, M4ufree, NBAstreams XYZ, CCleaner Browser review, Avocado Calories, Bear Grylls net worth, Highest Paid CEO, The 100 season 8, Sundar Pichai net worth, Grimes net worth, and, F95Zone.

Subscribe to Our Latest Newsletter
To Read Our Exclusive Content, Sign up Now.
$5/Monthly, $50/Yearly