Best Food Delivery Apps in South Korea: Check Out 10 Awesome Apps for Quick Meals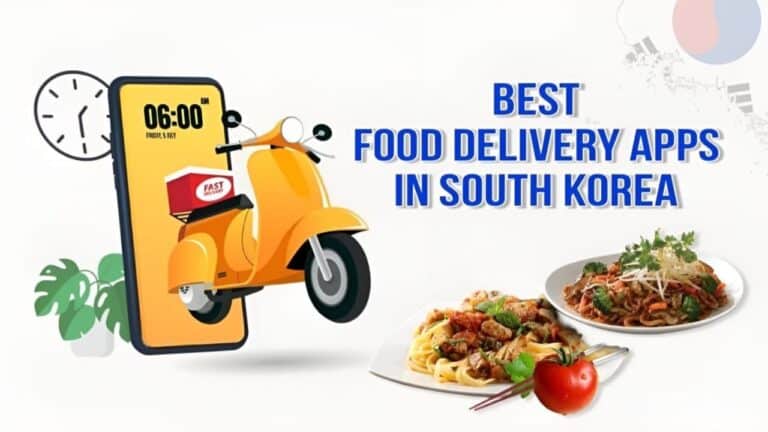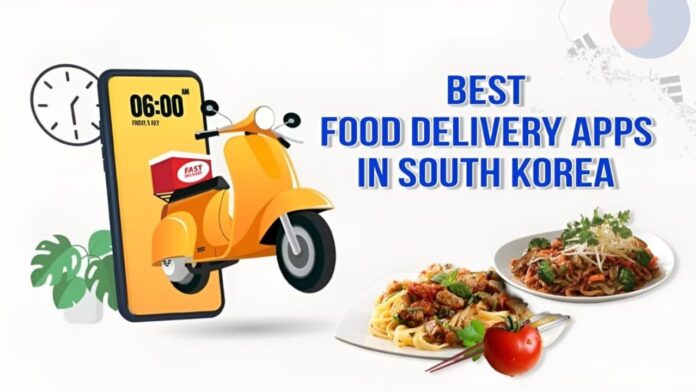 Are you looking for the best food delivery apps in South Korea to satisfy your cravings? Did you know there are various top-rated food delivery services available on Google Play Store and Apple App? In this article, we will provide an extensive guide on the best food delivery applications in South Korea.
We'll talk about the sign-up and registration process, ordering process, and payment options, as well as tips and recommendations for using these services.
Read on to find out all that you need to know about satisfying your cravings without leaving the house!
Content Highlights
Popular food delivery apps in South Korea include Yogiyo Food Delivery (요기요), Baedal Minjok (배달의 민족), Coupang Eats, Shuttle Food Delivery,  Danggyo Delivery, and others.
South Korea offers a diverse range of popular food delivery apps catering to different tastes and preferences.
Some apps, like HungryPanda, focus on specific cuisines, providing specialized services for those craving authentic Chinese meals.
Apps like Yogiyo and Shuttle Delivery ensure a smooth and easy ordering process, making it convenient for both locals and foreigners.
Mega global fast-food franchises like McDonald's and Burger King have also embraced the food delivery trend, offering familiar options through user-friendly apps.
10 Best Food Delivery Apps in South Korea
South Korea has a range of popular food delivery apps, including Yogiyo Food Delivery (요기요), Baedal Minjok (배달의 민족), Coupang Eats, Shuttle Food Delivery, Danggyo Delivery, and others.
HungryPanda
HungryPanda is a popular food delivery app in South Korea that specializes in serving fresh, hot Chinese meals. Users can open the app to browse and order delivery from a wide range of Chinese restaurants across the country.
Cuisine styles include dim sum, Sichuan, noodles, fried rice, hot pot, and more. After selecting their restaurant and dishes, customers enter their address for quick delivery direct to their door, with orders arriving piping hot in an average of 30-40 minutes. Payment is handled seamlessly in-app.
HungryPanda sets itself apart by focusing solely on Chinese food when many apps try to cater to all cuisines. For authentic and convenient Chinese food delivery, HungryPanda has become a top choice. Its smooth user experience, speedy delivery, and dedication to Chinese cuisine have made it a go-to app for South Koreans craving their favorite Chinese takeout.
Shuttle Food Delivery
Shuttle Food Delivery is a top food delivery app service in South Korea, providing users with quick and convenient delivery from a wide array of restaurants. Customers can browse and order food on the app from restaurant partners ranging from local Korean favorites to fast food chains, Japanese, Chinese, pizza, and more.
After selecting their meal and entering their address, an ordered food typically arrives at the customer's door in a speedy 30-40 minutes, delivered by Shuttle's network of drivers. The app makes ordering and payment easy with just a few taps. Shuttle also offers promotions and discounts to incentivize use.
With its seamless user experience, broad restaurant selection, and reliably fast delivery service, Shuttle Food Delivery has become a go-to app for South Koreans looking to get meal deliveries on demand. It's a popular choice for satisfying food cravings without having to leave home.
Baedaltong
Baedaltong is one of the most popular and widely-used food delivery apps in South Korea, competing neck-and-neck with the similar service Baedal Teukgeup. The user-friendly Baedaltong app allows customers to browse and order delivery from an extensive network of restaurant partners across all categories – from fast food staples like pizza, fried chicken, and burgers to nicer sit-down restaurants serving Korean, Japanese, Chinese, and more.
After entering their address, users can have their food delivered straight to their door, with speedy delivery times averaging 30 minutes or less. Baedaltong shines for its convenience, reliability, and incredibly fast delivery service.
The app makes it easy for hungry users to get exactly the food they want delivered to their home or office any time of day, especially satisfying late-night cravings. With its smooth interface, broad restaurant selection, and quick delivery, Baedaltong has become a staple food delivery app for South Koreans.
Baedal Teukgeup
Baedal Teukgeup is a hugely popular food delivery app that allows users to order food for delivery from a wide range of restaurants in South Korea. The app has an extensive list of restaurant partners from fast food chains to nicer sit-down restaurants.
Users can easily browse restaurants and menu items and place orders directly in the app. After entering their address, the food is delivered quickly by a driver, usually within 30 minutes or less. Baedal Teukgeup makes food delivery convenient, fast, and accessible through its user-friendly app interface.
It's become the go-to food delivery app, especially for late-night delivery orders. The app's reliability and extensive restaurant selection have made it a staple service for food delivery in South Korea.
Yogiyo Food Delivery (요기요)
Yogiyo is the most popular food delivery service in South Korea, accessed by 42.1 percent of users when ordering their meals. It operates 24 hours a day, 7 days a week for maximum convenience and allows customers to order with ease – all you need to do is register an account or sign up through a Google or a Facebook account on the app.
Yogiyo offers an impressive selection of restaurants and cuisines to choose from. Its reliability makes it one of the top choices for many Koreans looking for good eats delivered on time.
Furthermore, Yogiyo also plays a big part in helping create a culture of convenience as businesses are able to offer efficient services that meet customer needs quickly and conveniently.
Baedal Minjok (배달의 민족)
Baedal Minjok is the leading food delivery app in South Korea and a subsidiary of Delivery Hero. It is also known as "Baemin" among its users due to its popularity. Baemin offers immense convenience for ordering meals from highly-rated restaurants near you.
With over 140,000 registered restaurants under its name, including local favorites, it gives customers an endless choice of cuisines around them. The company also serves more than 30 cities in South Korea, highlighting the success of this venture and how indispensable it has become for Korean diners.
Shopping for their favorite dishes with attractive discounts makes it even easier to order food through this service anytime and anywhere across the country quickly and conveniently without compromising on quality or selection.
Coupang Eats
Coupang Eats is one of the most popular food delivery apps in South Korea, offering a user-friendly experience for foreigners. The app requires customers to be Coupang members but provides everyday discounts for its Coupang WOW members.
With a smooth operation and easy-to-use interface, the app has become the go-to choice for many international residents in Seoul looking for convenient and reliable food delivery services.
It boasts a wide selection of restaurants and cuisines catering to various dietary preferences, from vegan options to healthier choices. Customers can also access tracking details about their orders as well as take advantage of special promotions that are offered regularly by Coupang Eats.
Shuttle Delivery
Shuttle is one of the most popular food delivery apps in South Korea, known for its user-friendly English interface and wide range of restaurant options. It provides a great way for foreigners in Korea to conveniently order delicious meals from local eateries or shops with ease.
Users can take advantage of special discounts and promotions, which makes it even more attractive than other apps. Plus, Shuttle Delivery has improved navigation tools such as enhanced tracking, plus personalized recommendations that help make ordering hassle-free.
The company also offers contactless delivery, which ensures the safe handling of orders during this pandemic period. ASAP deliveries at an extra cost add to the convenience it already offers customers with a reliable speedy experience.
Danggyo Delivery
Danggyo Delivery is one of the most popular food delivery apps in South Korea. This intuitive service has revolutionized the local restaurant scene by offering a wide selection of restaurants and cuisines from all over the country, coupled with fast and reliable delivery services at competitive prices.
It provides a user-friendly interface that makes ordering simple. Customers can search for restaurants near their location or browse through pre-filtered categories such as Chinese, Japanese, American BBQ, pizza, etc., easily find items with detailed descriptions, and see ratings & reviews from other users before making an order online.
In addition to its convenient organizational capabilities on different filters (e.g., price range), it also offers discounts and promotions to make dining more affordable for everyone.
Mega-franchises: McDonald's, Burger King, etc.
South Korea is home to many mega global fast food franchise chains like McDonald's, Burger King, Pizza Hut, KFC, and more. These international giants have tapped into the booming food delivery market in Korea by launching intuitive mobile apps for ordering.
Customers can use the apps to browse menus and get their favorite fast food staples like burgers, fries, pizza, and fried chicken delivered rapidly to their door. Orders arrive piping hot and fresh in around 30 minutes through the franchise delivery fleets.
Payment is handled in-app. The apps provide access to familiar, consistent fast food with ease and speed of delivery. Their smooth interfaces, timely service, and convenient payment options make the mega-franchise apps reliable channels for classic fast food delivery in South Korea. For a quick and dependable fast food fix, these me
How to Use Food Delivery Apps in Korea for Foreigners
[Video Credits @SNUOIA]
Understanding the sign-up process, ordering procedure, payment options, and delivery instructions can help foreign users make the most of food delivery apps in South Korea.
Sign-Up and Registration Process
For foreigners residing in South Korea, signing up for one of the popular food delivery apps such as Yogiyo Food Delivery (요기요), Baedal Minjok (배달의 민족), Coupang Eats, or Shuttle Delivery is a straightforward process.
Generally, registering an account requires users to provide basic information, including name and contact details. However, Coupang Eats registration requires customers to authenticate their account with a domestic Korean number before being able to use it.
On the other hand, Shuttle Enhancement is specifically designed for foreign residents in Korea and offers an easier sign-up process that is available in multiple languages, including English and Chinese.
Ordering Process
Food delivery apps in South Korea have made ordering food online easier and more efficient. To place an order, users can search for any restaurant of their choice via the app's user interface or simply use the intuitively designed map view to explore options in their area.
Once they select a restaurant, users will be able to browse menus and customize orders with ease while having access to additional information about each option, such as nutrition facts, ingredient lists, allergens warnings, and much more.
Users also can complete payment via diverse payment ways, including credit cards, vouchers, or PayPal accounts, before confirming orders within seconds, all from the convenience of their mobile devices.
Payment Options
A wide range of payment options are available to those using food delivery apps in South Korea, offering convenient and flexible choices for users. Options include payment using Korean Won, US Dollars, credit cards, Paypal, or Bitcoin.
Foreigners can easily pay with their preferred currency and have the option to use contactless payment methods such as online banking transfers. Credit card payments provide a simple method of settling meal costs without having cash on hand, while PayPal provides an easy way to make secure payments when ordering from overseas restaurants.
Individuals who prefer more modern digital methods of payment also have the option for Bitcoin transactions on certain platforms. No matter which one you choose to go with, there is sure to be a perfect fit for everyone's needs!
Delivery Instructions
Delivery instructions provide customers with the opportunity to customize their order and specify what they want the delivery driver to do before dropping off food. When using food delivery apps in South Korea, it is highly recommended that users provide detailed instructions on how they would like their food delivered.
This could include information about where customers can be reached or if there are special requirements for access, such as needing a code or someone present at the door. Letters from embassies may also be requested for foreign visitors without phone numbers to facilitate better deliveries.
Furthermore, providing accurate and specific instructions helps drivers reach faster and easier destinations, which could result in timely deliveries that improve customer satisfaction.
Advantages of Using Food Delivery Apps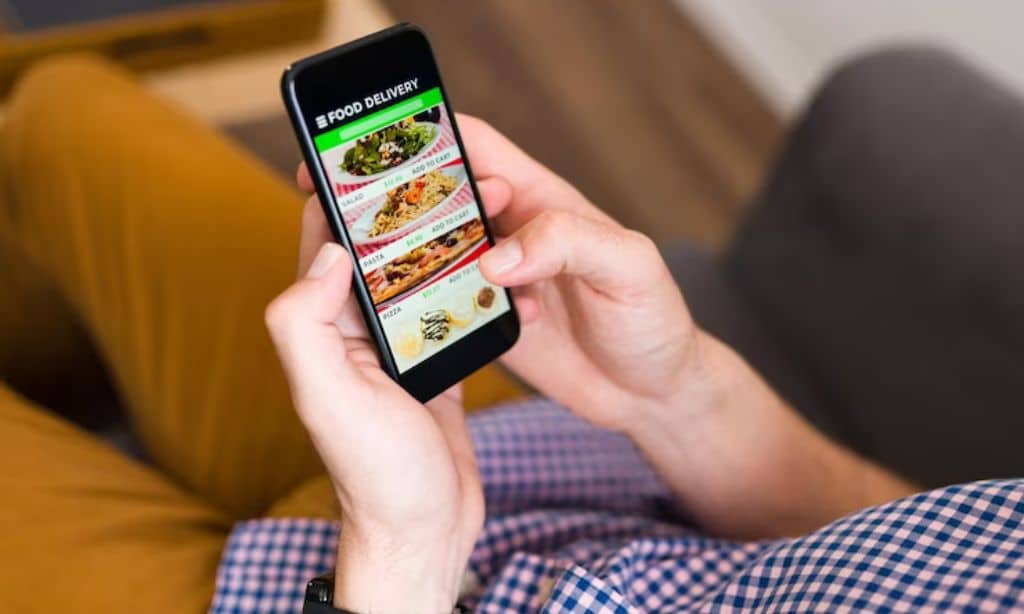 Enjoy convenient ordering, a wide selection of restaurants and cuisines, fast and reliable delivery as well and special discounts with food delivery apps!
Convenient and Easy to Use
Food delivery apps in South Korea are designed to prioritize convenience and make ordering food simpler for their users. With user-friendly interfaces and intuitive navigation, these apps allow customers to easily locate restaurants within their area of delivery and quickly select items from the menu.
To further ensure convenience, many food delivery apps offer various payment options such as cash on delivery, card payments including foreign credit cards, stored value vouchers with point programs, or discounts, enabling users to choose the preferred payment method with ease.
Additionally, most applications also provide customer service support for queries or assistance on orders. To wrap up the entire experience, seamless, timely updates populated in an efficient tracking system enable customers to monitor conveniently. The progress of deliveries and receiving real-time notifications when orders arrive make it a smooth user experience all around.
Wide Selection of Restaurants and Cuisines
Food delivery apps in South Korea are a convenient and reliable way of ordering food, with an array of popular options available for customers to choose from. Whether you're looking for delicious Korean cuisine or international dishes, these delivery services provide diverse menu choices to suit any appetite.
Apps like Yogiyo and Baedal Minjok offer extensive coverage nationwide, making it possible to explore restaurants near you regardless of location. With such a generous assortment of eateries ranging from small local joints to high-end establishments, users can easily sample various cuisines without having to step out of their door.
Additionally, they can also discover interesting niche dining options that wouldn't have otherwise been available without the help of delivery apps. Allowing customers to experiment with different types of foods through flexible payment methods makes it easier than ever before for them to enjoy delicious meals anytime they wish – no matter where in South Korea, they may find themselves!
Fast and Reliable Delivery
In Korea, food delivery apps are known for their efficient and speedy services. Many of the leading companies, such as Baedal Minjok (배달의 민족) and Yogiyo Food Delivery (요기요) have been able to quickly dominate the market, resulting in a highly successful food delivery industry.
These apps offer convenience, with features like tracking notifications sending customers up-to-date messages about their order's progress. Furthermore, South Korean food delivery services prioritize fast deliveries to ensure customer satisfaction, frequently offering discounts or special promotions for particularly quick orders.
For instance, many of these companies boast average times of less than 20 minutes from order placement to delivery completion under optimal conditions, making them some of the fastest food delivery options available anywhere in the world!
Special Discounts and Promotions
Discounts and promotions are key drivers for customers to use food delivery apps in South Korea. Popular discounts and promotions offered by the major players in the market include free deliveries, coupon-based offers, loyalty rewards programs, group order discounts, and more.
For example, Baedal Minjok offers users 5% off orders above 15k won when they pay with an NHPay Plus Card, while Coupang Eats gives free shipping on orders placed above a certain value.
Consumers are also drawn into these services through personalized recommendations based on their ordering history or festive discount campaigns. Such special incentives attract new customers as well as promote customer retention for existing ones, further contributing towards the growth of the country's food delivery industry.
Recent Updates and Features of Food Delivery Apps
Food delivery apps in South Korea offer improved user interfaces, enhanced tracking and delivery updates, the option to integrate with other services such as grocery delivery, and personalized recommendations based on preferences.
With the constant evolution of technology, food delivery apps in South Korea have continued to refine their user interface and navigation features for enhanced usability. Such apps feature intuitive designs with streamlined menus to help customers easily browse through restaurants, view detailed menus, and place orders quickly.
The latest updates have included improvements to make them more visually appealing and easier for users to navigate. In addition, many apps also offer intelligent menu sorting algorithms, such as Coupang Eats' 'smart order carts,' which suggest the best deals and price comparisons while users place orders.
This saves time by enabling customers to find what they seek faster without browsing multiple menus or spending time on comparison websites. Moreover, personalization options such as meal-is-on-me offers from Baedal Minjok allow friends or family members to send meals at a frictionless cost directly from within the app itself.
Enhanced Tracking and Delivery Updates
Food delivery apps in South Korea have made strides in providing users with enhanced tracking and delivery updates. Real-time tracking allows customers to know precisely where their driver is located while also giving an estimated time of arrival.
This has greatly improved the convenience for customers as they can now easily monitor their food being delivered right up until it reaches them. Notifications are sent out when orders are picked, dispatched, and delivered, which helps ensure that deliveries reach their destination on time or users will be updated with any delays quickly.
Additionally, services such as contactless delivery support social distancing measures, ensuring the safety of both drivers and customers at all times during a food order and delivery process.
Integration with Other Services
Food delivery apps in South Korea, such as Baedal Minjok (Baemin), have been integrating with online grocery services to become a one-stop solution for customers. This helps to save time and effort, providing users with comprehensive delivery options ranging from food and groceries.
Furthermore, these apps aim to enhance the customer experience by eliminating obstacles associated with multiple orders from different stores. The integration offers customers an efficient and seamless delivery of meals and groceries from different merchants within a single transaction or order.
As more businesses are opting for online shopping, the food delivery industry needs to adapt so they can provide their customers with a convenient and flexible option that meets their needs.
Personalized Recommendations and Preferences
These are an important feature of modern food delivery apps. These features allow customers to easily browse through options tailored specifically to their tastes and dietary requirements without having to search for them manually.
This saves time and effort, as well as providing greater satisfaction during food ordering. Apps such as Baedal Minjok (Baemin) in South Korea use proprietary algorithms to generate customized suggestions when users enter their preferences into the app.
Moreover, with Yogiyo Food Delivery (요기요), customers can find recommended restaurants tailored per region or province they choose for delivery within Korea's extensive coverage area, ensuring that only the freshest local ingredients are used in every dish.
Tips and Recommendations for Using Food Delivery Apps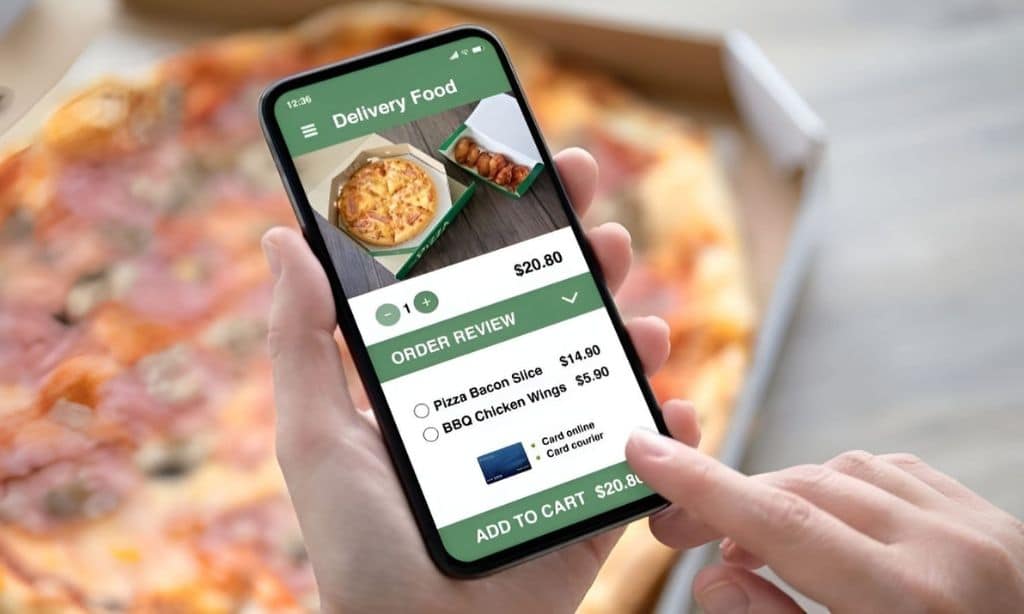 Always read the customer ratings and reviews before ordering for the best satisfaction.
Check Customer Reviews and Ratings
When ordering food via delivery apps, it is important to check the customer reviews and ratings associated with restaurants and food items. This is especially relevant for those living in South Korea as these review systems provide users with a complete picture of the service they can expect from dining establishments partnered with various lenders.
By providing an honest insight into the quality of individual dishes, waiting times, and discrepancies between photo displays and actual choices, customers are better equipped to make informed decisions about their food choices and the expected standards provided by certain eateries.
Baemin Food Delivery (요기요) provides customer reviews and ratings that assist diners in making more informed decisions when selecting meals through its app. It has been particularly popular among Korean consumers due to its efficient system coupled with convenient delivery processes, allowing users to quickly order delicious meals without leaving home or the office!
Furthermore, this platform is recommended for foreigners living/visiting Seoul, providing options for English-speaking diners who might need assistance if they are not fluent in Korean yet.
Opt for Contactless Delivery Options
As the COVID-19 pandemic continues to wreak havoc on people's lives, contactless delivery has become an increasingly popular option for food orders in South Korea. With contactless delivery options, ordering and receiving food is both convenient and safe, as there is minimal physical contact during the process.
This reduces the risk of virus transmission while allowing for enhanced convenience by making it easier to receive orders without having to come into close physical proximity with other individuals.
Additionally, many of South Korea's beloved food delivery apps offer special discounts and promotions when opting for this type of order, often incentivizing customers who opt for contactless delivery meals instead of traditional ones.
Take Advantage of Loyalty Programs and Rewards
With food delivery apps available in South Korea, customers can enjoy a wide range of options at their fingertips. Many food delivery apps are offering loyalty programs to reward customers for their continued patronage.
These loyalty programs provide instant benefits such as discounts, cashback, and free deliveries when customers order through the app. Also, they increase customer retention rates by providing an incentive to use the service continually. Loyalty programs also allow businesses to expand their customer base and target potential consumers with tailored offers and campaigns for new users or frequent buyers.
Additionally, certain types of rewards may be used towards marketing efforts that help drive more sales and awareness for restaurants on the app's platform.
Provide Feedback and Ratings for Your Orders
When you make an order from a delivery service, leaving feedback gives the company valuable information on how to improve its services and satisfaction ratings. Feedback allows customers to make sure that they get the same excellent level of service every time they place an order, while it also helps raise awareness of any issues or unsatisfactory experiences.
Through customer reviews, restaurants can see what menus work well for their clients and which might benefit from alterations or improvements. Your rating can also serve as advice to other customers who may be considering ordering similar items; honest and positive feedback displaying notable success stories helps new users decide where to spend their money more confidently.
Moreover, Coupang Eats interestingly integrates with other services such as grocery delivery so customers have access to many different products and services at once – providing feedback honestly is important here, too, when possibly sending mixed instructions between providers!
Comparison of Food Delivery Apps in Terms of Features and Coverage
Get an in-depth understanding of the different food delivery apps available in South Korea and identify which one is best suited for you.
Pricing and Fees
Food delivery apps make it easy and convenient to get food from your favorite restaurants delivered right to your doorstep. However, despite being a great convenience, these services come with a range of cost fees.
South Koreans reported that online delivery services offered the most reasonable fee – 42% of South Koreans stated this was their preferred platform for getting food delivered via the app.
In addition to the meal price, various service fees are often charged by some delivery platforms, ranging from an administrative or packaging fee to taxes or tips. These prices can further increase depending on an individual's location and market conditions, as detailed charges can change hourly based on demand and supply curves.
Delivery Range and Availability
Popular food delivery apps in South Korea offer extensive coverage and delivery range to cater to customers' needs. Yogiyo Food Deliver, or 요기요, has a large reach throughout the country, with over 25 cities and forty thousand restaurants for users to choose from.
The app features an easy-to-navigate interface that allows you to access all your favorite restaurants with just one click. Similarly, Baemin has expanded its services nationwide since its launch in 2015 and now reaches out to most of South Korea's cities as well as some smaller towns across the region.
These FDAs also provide exclusive offers, such as free deliveries when ordering from certain restaurants within their respective coverage areas. In addition, many food delivery companies will go beyond borders by providing sets of regional favorites for users outside their designated service areas at no extra cost.
Customer Support and Responsiveness
Popular food delivery apps in South Korea are constantly striving to deliver a seamless customer experience, from the time users place an order until it is delivered. Most of these services offer 24/7 customer support via phone, chat, or email and promise to respond within one hour if there are any issues with orders.
Furthermore, some of them also have 'Help and Support' pages, which provide detailed answers to frequently asked questions or issues related to their service. These apps often include features such as live tracking with estimated time of arrival and push notifications for updates like driver swapping that allows customers to stay updated about where their order is in real-time.
Additionally, most food delivery apps provide options like express returns, refunds, or requests for an additional item, along with instructions on how users can complete each process quickly and easily.
COVID-19 Safety Measures and Precautions
Food delivery apps in South Korea are implementing contactless deliveries, temperature checks for delivery drivers, sanitization and hygiene protocols as well as safety guidelines to ensure food packaging safety.
Contactless Deliveries
Contactless deliveries have become a vital part of food delivery apps in South Korea, with various companies introducing new policies to reduce physical contact and protect customers during the COVID-19 pandemic.
Food delivery apps such as Yogiyo Food Delivery (요기요), Baedal Minjok (배달의 민족), and Shuttle Delivery in South Korea have implemented measures such as restricted customer contact and proactive sanitization protocols from restaurants before each order is prepared for takeout or delivery.
Trusted companies like Amazon also prioritize employee health and safety by providing face samples, PPE kits, masks, and hand sanitizers, among other items, to ensure that deliveries are carried out without any risk of person-to-person interaction.
Temperature Checks for Delivery Drivers
Food delivery apps in South Korea have implemented temperature checks for their drivers as a safety measure to reduce the risk of COVID-19 transmission. These checks are conducted regularly, gauging each driver's current body temperature before they collect any orders.
By doing this and actively monitoring any potential fever symptoms, these food delivery apps can identify and isolate potentially infected individuals quickly and efficiently.
Regular temperature screening also serves as an effective precautionary measure when handling customers' orders, ensuring that any virus particles present on packaging or containers do not spread from one person to another during delivery.
Sanitization and Hygiene Protocols
have become more important than ever in South Korea due to the COVID-19 pandemic. Food delivery apps such as Baedal Minjok, Yogiyo Food Delivery, and Shuttle Delivery have implemented various safety measures to help reduce the risk of infection among customers and employees alike.
These include frequent sanitization of customer service centers, contactless deliveries, temperature checks for delivery drivers and food handlers upon entering buildings or facilities, as well as regular hand washing before handling any ordered meals.
Furthermore, most companies also enforce strict social distancing protocols both at the preparation facility when packing meals and during transport right to their customer's doorsteps.
Safety Guidelines for Handling Food Packaging
To prevent the risk of contracting COVID-19, it is important to take precautions when handling food and associated packaging. Keeping hands clean is a key factor in reducing the spread of disease.
Therefore, washing hands with soap and water before and after handling food or its packaging should be practiced as a basic measure to reduce virus transmission risk. To further minimize risks when handling food packages, contactless delivery should always be requested where possible.
Moreover, one should avoid any unnecessary direct contact with delivery persons, such as shaking hands or hugging farewells. Additionally, potential contamination can occur if one touches their face while handling packages; hence, this practice must be avoided at all times.
Moreover, all safety guidelines mandated by South Korea's local government regarding protection against COVID-19 ought to also be applied during home deliveries e.g., temperature checks for delivery drivers or special rules requiring wearing masks at all times, etc.
Popular Food Delivery Trends in South Korea
Recent trends in the food delivery industry include the emergence of ghost kitchens, a focus on healthier meal options and dietary-specific cuisines, sustainable packaging solutions, and the implementation of artificial intelligence for improved customer experiences.
Rise of Ghost Kitchens and Virtual Restaurants
have become a popular trend in South Korea and other Asian countries as more customers turn to venture online for their dining needs. Ghost kitchens, also known as virtual kitchens or micro-cloud kitchens, are kitchen spaces that only focus on fulfilling online orders with no dine-in services offered.
These restaurants offer an affordable solution where entrepreneurs can lease a basic kitchen and use it to carry out their businesses without having to worry about maintenance bills or staffing costs.
As traditional restaurants suffer losses during the pandemic, ghost kitchens provide restaurateurs hope of staying afloat by catering to the increasing demand for food delivery options with its convenient and low-cost turnkey operation setup.
Focus on Healthy and Dietary-Specific Options
South Korean consumers value the convenience of food delivery and are increasingly choosing to have their meals delivered. This has led app developers to create food delivery apps that cater to various dietary needs, such as vegetarian, vegan, gluten-free, low-calorie choices, and organic options.
With these apps, individuals can find meal options tailored to their specific dietary needs when they search for restaurants near them online. Health is also a major factor that informs South Koreans' decisions on what type of restaurant they choose when ordering food via an app.
As a result, many food delivery services have stringent safety protocols in place, including contactless deliveries and temperature checks for drivers to protect both customers and staff from the transmission of COVID-19 or other illnesses.
Sustainable Packaging and Eco-Friendly Initiatives
Food delivery apps in South Korea are taking active steps to reduce plastic waste and promote eco-friendly practices. To eliminate plastic packaging, many food delivery companies have shifted their focus to materials made from recycled cardboard and paper as well as bamboo-based alternatives. Companies such as Yogiyo Food Delivery (요기요) are also offering discounts for customers who opt for reusable packaging whenever possible.
Moreover, the South Korean government has set strict rules, and people are becoming more eco-friendly. This has encouraged apps like Baedal Minjok (배달의 민족), Coupang Eats, and Shuttle Delivery to look for sustainable choices.
They are not only getting rid of plastics in their delivery items but are also working to make people aware of responsible recycling. This includes recycling packaging materials and promoting new eco-friendly products that can be found online.
Introduction of AI and Machine Learning for Personalized Experiences
In South Korea, the food delivery industry is embracing artificial intelligence (AI) and machine learning technologies to enhance user experiences. Intelligent algorithms analyze customer preferences and automatically recommend suitable food items for them.
AI validates new applications based on various factors, such as pricing and availability, while establishing a validation system within each platform. In addition, it ensures better efficiency in labor by reducing human redundancies that result from time-consuming menial tasks, which makes delivery smoother than ever before.
AI can also track customer data to provide personalized recommendations based on their past orders, further making it easier for customers to order meals quickly with limited hassle.
Moreover, customers benefit from higher accuracy quality checks when getting their deliveries, along with improved safety measures regarding hygiene protocols and contactless deliveries due to these technological advancements.
Frequently Asked Questions (FAQs)
Now, we'll explore some frequently asked questions about the best food delivery apps in South Korea.
What is the most used food delivery app in Korea?
Yogiyo takes the lead as the most preferred food delivery app in Korea. Its widespread popularity attests to its efficiency and extensive restaurant options.
What app do Koreans use for food?
Baedal Minjok and Coupang Eats stand out as the go-to apps for Koreans seeking convenient and diverse food delivery options. They are user-friendly interface, and broad culinary choices make them a staple for those looking to satisfy their culinary cravings
Does South Korea have a food delivery service?
South Korea boasts a vibrant food delivery service, with prominent players like Yogiyo, Baedal Minjok (Baemin), and Coupang Eats dominating the scene. These platforms offer a seamless experience catering to the diverse tastes of the Korean population.
What is the biggest food delivery company in Korea?
Baedal Minjok, commonly known as Baemin, emerged as the giant in Korea's food delivery industry.
Takeaway
Food delivery apps in South Korea have truly revolutionized the way we order takeout. They offer a convenient and user-friendly platform to browse restaurants, search for specific dishes, place orders using multiple payment options, and track the delivery process in real-time.
The latest improvements to these apps have made it easier for users to find their way around and keep track of where their food is. They've upgraded the tracking features so people always know where their food is.
As more and more people are choosing healthier food options, these apps are using AI technology to give personalized experiences. This guide gives you a good understanding of the Best Food Delivery Apps in South Korea: Everything You Need to Know with the Latest Updates.
It offers a detailed look at the different features provided by various platforms. The guide also includes safety tips and precautions to keep in mind when choosing online food delivery in this Asian country, known for its diverse range of cuisines, including popular vegan and plant-based meals that have gained global appreciation!