Best Food Delivery Apps in Japan to Explore the Delicacy of Japan [Top 10 Results]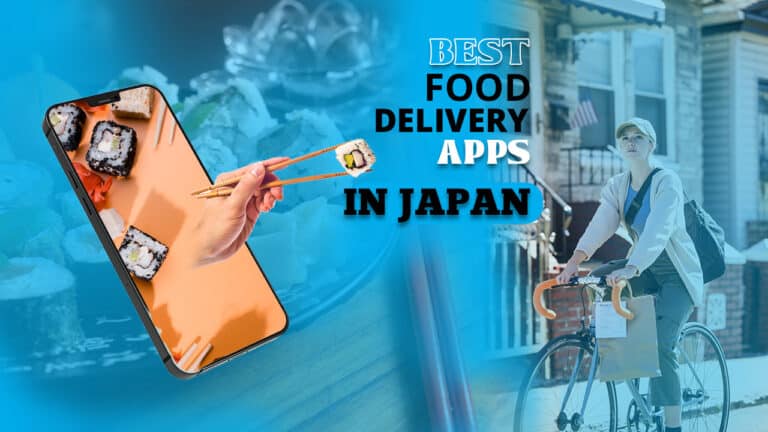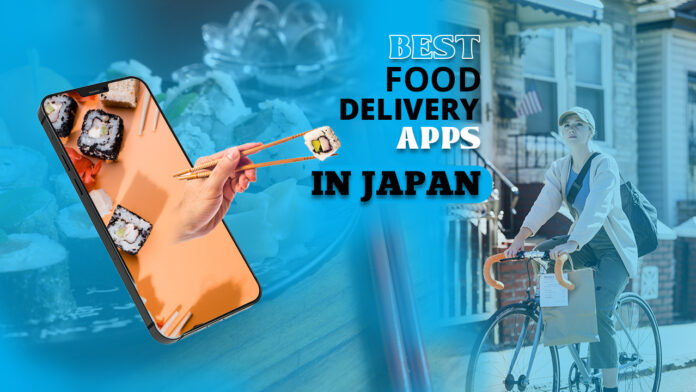 Are you looking for a convenient way to savor the delicious cuisine of Japan without having to leave the comfort of your home? Many people use food delivery apps in Japan. This article will provide insight into some of these services and help you find the best food delivery app suitable for your needs.
From tracking delivery status to selecting restaurants, read on as we guide you through everything you need to know about ordering food online in Japan with the latest updates!
Content Highlights
Food delivery apps in Japan provide an easy and convenient way to enjoy delicious meals without having to leave home.
Popular services such as Uber Eats, Demae-Can, Wolt, Foodpanda, and Menu offer a wide selection of restaurants for ordering with fast and reliable delivery services.
Features like tracking orders in real-time and customizing orders, promotions, and deals make food delivery apps more attractive to users while also allowing restaurant owners to generate data that allows them to create custom menus tailored to consumers' needs.
Creating an account is a quick process that requires providing basic personal details such as name, address, phone number, email address, and payment method prior to searching the app's featured restaurants for ordering meals online.
10 Best Food Delivery Apps in Japan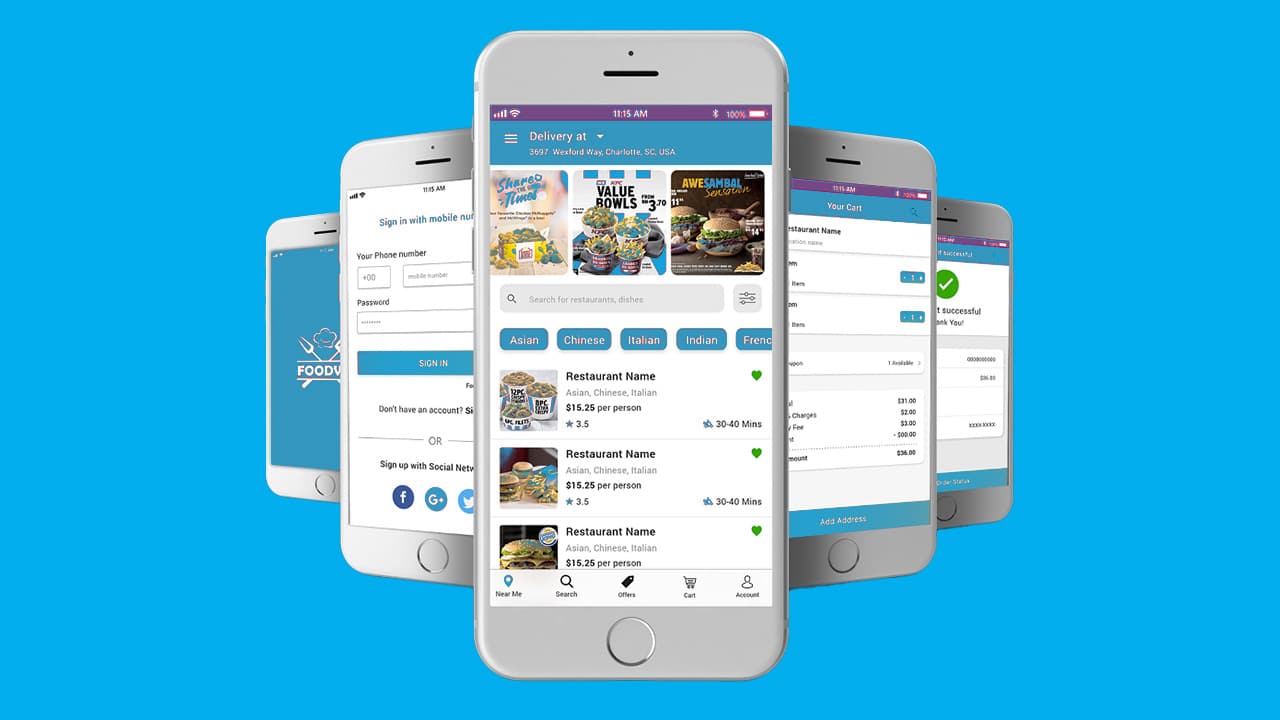 Several popular food delivery services are currently operating in Japan, including Uber Eats, Demae-can, Wolt, Foodpanda, Menu, and other apps.
Uber Eats
This is one of the best food delivery apps in Japan. Its user-friendly interface makes ordering meals for takeout and delivery easier than ever. Uber Eats offers a wide selection of restaurants, ranging from local spots to popular franchises throughout many cities in Japan, like Tokyo, Kyoto, and Osaka.
With its convenient ordering process – which includes an easy payment method users can browse restaurant menus quickly and efficiently without having to visit each site individually.
Additionally, Uber Eats provides fast and reliable delivery services to ensure that your meals get delivered on time with minimal wait times. More importantly, Uber Eats runs promotions regularly so customers can enjoy special discounts along with their meal orders.
Demae-can
Demae-can is one of the top food delivery services in Japan, backed by the LINE SuperApp Meituan. Operating across all 47 prefectures of Japan, Demae-can offers customers a convenient ordering process and a wide selection of restaurants to choose from.
The fast and reliable deliveries provided by this service ensure that customers receive their meals on time and always with quality intact. Moreover, its promotions are designed to attract more customers while also rewarding loyal ones.
Measurable AI's transactional e-receipts data shows that UberEats and Demae-can are the major players in Japan's online food ordering market due to their wide coverage areas and competitive pricing strategy, as well as special discounts for bulk orders.
Wolt
Wolt is a popular food delivery service in Japan that allows users to order from the best restaurants and stores conveniently. Launched in 2015, it offers a user-friendly platform that provides quick and reliable delivery services for various types of goods.
The company has established partnerships with major food providers like Uber Eats, Demae-can, Rakuten Gurunavi Delivery, and a menu to maximize its location coverage. With availability in over 100 cities throughout Japan, customers can enjoy affordable yet quality meals delivered straight to their doorsteps.
Wolt gives them access to hundreds of restaurant options and grocery delivery services at good value, no matter where they are located or what kind of food they are looking for.
Menu
The menu is an essential feature in food delivery apps. It allows users to easily browse and select restaurants, view menu items with prices, and customize their orders. This makes it easier for customers to order exactly what they want quickly without calling or visiting the restaurant in person.
For example, Uber Eats' menu option contains detailed information such as images of dishes and descriptions of ingredients alongside pricing listings so that the user can make informed decisions about their meals conveniently from home.
Demae-can also enables users to find their desired cuisine by inputting keywords like 'vegetarian' or 'Japanese' into the search bar so that everyone can find something to enjoy in a matter of seconds!
Domino's
Domino's Pizza is one of the biggest pizza chains in Japan, with hundreds of locations across the country. They provide a convenient pizza delivery service that is fast and reliable. You can browse their menu on the Domino's app or website and order various pizzas with different toppings and crusts.
Popular choices include their classic hand-tossed pizzas and thinner, crispy crust pizzas. You can add side dishes like cheesy bread, potato wedges, chicken wings, and cinnamon rolls. Domino's has options for soft drinks and desserts like lava cakes.
When you place your order on the app, you can select delivery and enter your address. Domino's aims to deliver piping hot pizzas in 30 minutes or less. Their drivers zip through the streets on scooters to provide fast delivery service. The app lets you track your order status to know exactly when your pizza will arrive.
Domino's also frequently offers deals and discounts on the app, like 2-for-1 pizza deals or 50% offside. So you can save money while enjoying the convenience of quick pizza delivery to your home or office. With its speedy delivery service, broad menu, and easy ordering through the app, it's no wonder Domino's is many people's go-to option for satisfying a pizza craving without leaving your spot.
McDelivery Japan
McDelivery allows customers in Japan to get McDonald's favorites delivered right to their door. Through the McDonald's app or website, you can browse the full McDonald's menu and place an order for delivery.
You can choose from McDonald's classic burgers like the Big Mac, Teriyaki Burger, and Shaka Shaka Chicken. Or go for staples like the Cheeseburger or Hamburger. You can add fries and nuggets as sides. There are also McCafe drinks like coffee and tea, soft drinks, shakes, and desserts like McFlurries that you can order.
When you place your order, the app shows you nearby McDonald's locations to choose from. You can customize your order with any toppings or sauces you want. Once you finish your order, McDelivery sends a driver to pick it up and bring it to your delivery address. The app gives you updates on the progress of your order. In busy urban areas, drivers usually deliver by scooter and can arrive in 30 minutes or less.
McDelivery is a quick and easy way to satisfy a fast food craving without leaving home. With its familiar menu and convenient delivery, McDonald's McDelivery is useful whenever you get hungry for classic burgers, fries, and nuggets straight from the Golden Arches. It brings all your McDonald's favorites to your door.
Foodpanda
Foodpanda gives you access to food delivery from thousands of local restaurants across Japan. On the app or website, you can browse restaurants serving different cuisine types like Japanese, Chinese, Italian, Korean, Indian, and more.
You can search for specific dishes you're craving. Or explore restaurants in your area to find new favorites. When you select a restaurant, you can browse its full menu and place an order for delivery. Some of the top cuisines on Foodpanda include sushi, ramen, udon, gyoza, curry, tempura, bibimbap, naan, pasta, and pizza. You can also find specialty drinks like bubble tea and cafe beverages.
Once you finish your order on Foodpanda, the restaurant receives it and starts preparing your food fresh. A delivery driver will pick up your order and bring it to your address. The app lets you track your order status to know when to expect your food.
Foodpanda also provides promotions and discounts on the app. You can find deals like free delivery or percentage discounts on your order. With its huge selection of restaurants and cuisine types, Foodpanda is useful for trying new foods or ordering old favorites for delivery. The app makes it easy to satisfy any food craving from the comfort of home.
DiDi Food
DiDi Food allows you to order delivery from major fast food chains in Japan. On DiDi Food, you can find big names like Mister Donut, MOS Burger, Yoshinoya, Pepper Lunch, CoCo Ichibanya, and more. These restaurants serve classic Japanese fast food like rice bowls, burgers, curry, donuts, and noodles.
When you open the DiDi Food app, you can browse the full menus of these restaurants. Pick exactly what food items, toppings, and drinks you want to order. The app makes it easy to customize your meal.
Once you finish ordering, DiDi Food sends your order to the restaurant. They prepare your food fresh, and a driver goes to pick it up. The driver then delivers your meal directly to the address you entered.
The app updates the preparation and delivery status so you know when to expect your food. Drivers typically deliver orders within 30-45 minutes. DiDi Food is very convenient when craving fast favorites like Yoshinoya beef bowls, MOS Burgers, and Mister Donut donuts. The app brings all these classics right to your doorstep.
DoorDash
DoorDash is a food delivery app that started in America and expanded to Japan in 2019. It partners with major restaurant chains to offer delivery. On DoorDash, you can find popular American and international brands like McDonald's, TGI Fridays, Cold Stone Creamery, Wendy's, and Denny's. These restaurants serve burgers, pasta, steak, ice cream, pancakes, and other favorites.
When you open the DoorDash app, you can browse menus of restaurants in your area. Search for specific dishes like a Classic Angus Burger or Cookies & Cream ice cream. Customize your order with add-ons or special instructions.
Once you finish ordering, DoorDash prepares the order for the restaurant. A DoorDash driver is dispatched to pick up your food when ready. The driver then brings your order directly to the delivery address you entered.
The DoorDash app shows a map tracking your driver in real-time. You can follow along as your food makes its way to you. DoorDash aims to deliver orders rapidly so you get hot, fresh food. With its selection of popular restaurants and live order tracking, DoorDash makes it easy to satisfy cravings for American and international favorites delivered to your home or office.
Hungry Panda
Hungry Panda is a food delivery app that focuses on Asian food. It works together with many Chinese, Japanese, Korean, and Thai restaurants all across Japan to offer delivery of authentic Asian cuisine. On the Hungry Panda app or website, you can find a huge selection of different kinds of Asian food to choose from.
Some examples are ramen noodles, sushi, hot pots, fried rice, dumplings, curries, pho noodle soup, pad thai, and much more. You can browse through the menus of each restaurant and order exactly what Asian dishes you want delivered to your door. The Hungry Panda app is designed to be very easy to use. The app interface is available in English, Japanese, Chinese and Korean. This makes it simple for anyone to navigate the app and place an order in just a few taps.
After you finish ordering your food, the restaurant receives the order and cooks your food fresh. Then, a delivery driver from Hungry Panda picks up your order. The driver will bring your Asian food directly to the address you entered. The Hungry Panda app allows you to track your food in real-time. You can follow the progress of your order from the restaurant to your doorstep.
This way, you know exactly when your delicious Asian meal will arrive. With its huge variety of Asian restaurants and dishes, as well as its easy-to-use multilingual app, Hungry Panda is the perfect service for getting authentic and flavorful Asian cuisine like dumplings, noodles, curries, and more delivered quickly to your home or office.
Features and Benefits of Each Service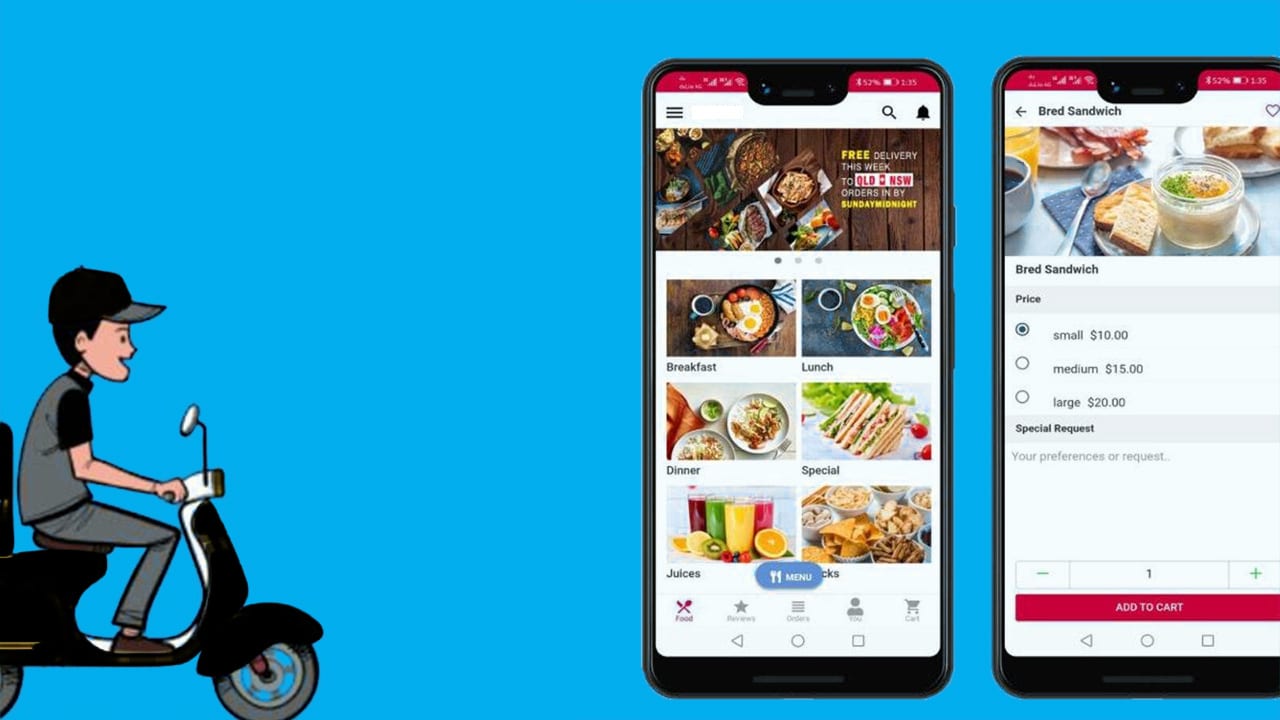 Each service offers great features and benefits, such as convenient ordering processes, a wide selection of restaurants, fast and reliable delivery, and special promotions and deals.
Convenient Ordering Process
Food delivery apps in Japan make the ordering process swift and simple for customers. From quickly finding what's available nearby to customizing an order, it takes just a few taps of the smartphone screen before customers have food on its way.
Users can search by cuisine and specific dishes or browse through all restaurants in their area with integrated maps to pinpoint exact locations. Customers are also able to add special instructions and customize orders by adding notes about allergies or dietary restrictions.
For added convenience, these apps allow customers to track delivery progress so they always know when their meal will arrive exactly. Finally, some services even offer cashless payment methods like credit/debit card options and mobile payments that further streamline the ordering experience for users strapped for time.
Wide Selection of Restaurants
Japan offers an extensive range of dining options with its numerous food delivery apps. Customers are presented with various culinary choices from various restaurants catering to all cuisines.
From popular and locally loved dishes to international specialties, customers have access to a diverse selection of restaurants that offer reliable delivery service through the convenience of their phones.
Online ordering can be done quickly and easily without visiting any restaurant, making it more convenient for consumers physically. It provides users with multiple choices for ordering food. It enables restaurant owners to generate data to create custom menus tailored toward individual consumers, leading to greater sales opportunities.
Fast and Reliable Delivery
Food delivery services in Japan prioritize fast and reliable delivery, taking measures such as contracting with reliable delivery service providers and implementing efficient logistics systems.
For example, Demae-can is a popular food delivery service in Japan that offers fast and reliable delivery. This service has become increasingly trustworthy due to its contracted nationwide network of drivers who are known for their prompt and efficient delivery.
Additionally, Uber Eats is another well-known food delivery app in Japan that ensures consistent quality by providing users with a wide selection of cuisines. By partnering with reputable kitchen chains, the company can provide quick preparation times while maintaining high hygiene and safety standards.
Moreover, these services also take advantage of modern payment methods like mobile payments so that customers can have an easy, convenient time during their ordering process and smoother transactions afterward.
Special Promotions and Deals
Food delivery services in Japan offer a range of special promotions and deals to enhance customers' dining experiences. These include discounts, offers, promotions, special deals, rewards, and more! Services like Uber Eats, Demae-can, and Wolt stand out for their generous selection of affordable prices on food orders.
Customers can also take advantage of exclusive offers they would not get at the restaurant itself. Not only do these discounts make it easier for customers to purchase whatever meals they please affordably, but they also allow them to save money.
Special deals from Rakuten Gurunavi Delivery and menu allow users to enjoy lunches with amazing bargains or reasonable delivery fees, which can be as low as ¥400 (approx $3). Other benefits, such as free deliveries, may be offered depending on restaurants or stores when ordering via smartphone apps.
Read Also: Best Food Delivery Apps in Indonesia.
How to Use Food Delivery Apps in Japan
[Video Credits @OneLifeWithShaby]
Learn the step-by-step process of downloading, setting up, creating an account, and ordering in Japan's top food delivery apps!
Downloading and Setting Up the App
Installing a food delivery app in Japan is quick and easy. All major food delivery services like Uber Eats, Demae-can, Wolt, Foodpanda, and Menu have iOS and Android versions of their apps available for download from the App Store or Google Play.
Search for the service you want to use and click "Install" to get started! Some services also provide English language options when creating an account or browsing restaurants, which can make the process more convenient for international users who don't speak Japanese.
Once the app has been installed onto your device, setting up your account only takes a few minutes. Users enter their name, email address (or phone number), payment details (for convenience), and delivery address. Then, after agreeing to the terms of the service agreement, they are taken through various "Discover" screens showing special deals before they are ready to begin ordering meals online.
Creating an Account
Creating an account on food delivery apps in Japan is quite simple. The registration process usually involves providing basic personal details such as name, address, phone number, email address, and payment method.
Once the account has been created successfully, users can search through various restaurants the app lists. They also have access to special promotions and discounts available for certain days of the week or other offerings from partnered restaurants.
To ensure order accuracy and convenience during delivery timeframes, it's important to provide clear instructions when placing an order via food delivery apps in Japan, like selecting a preferred payment method, whether cash on delivery or mobile payment options like Apple Pay/Google Pay/PayPal Wallet, etc., leaving detailed pick-up notes with pin codes that match the address provided earlier, etc.
Browsing and Selecting Restaurants
Using food delivery apps in Japan is a convenient and simple process. Most online food delivery services feature user-friendly interfaces, making the ordering experience stress-free for customers.
With easy search options like city selectors or various cuisine selections built into the app, users can quickly find restaurants they'd like to order from. Many of these apps also list detailed restaurant information, including menus, photos, ratings, and reviews, so users can select their favorite eateries or try something new.
Reading customer reviews on each restaurant is important as it helps identify popular or highly recommended dishes while avoiding any potential disappointment caused by unhealthy quality food due to biased ratings.
Placing an Order
Using food delivery apps in Japan is incredibly straightforward and user-friendly. All users need to do is download the app, create an account with basic information such as payment preferences, browse the selection of restaurants listed on each platform, and then place their order.
The menu options are clear and easy to access for customers browsing restaurant websites or within each delivery app. After selecting what dishes they would like to purchase, customers can add to their cart and proceed to checkout, where they can review their orders before completing the checkout process.
Customers have the option of paying securely online using credit card or debit card information or cash on delivery upon receipt of their meal from the courier service. Once an order has been placed successfully, it will be expertly prepared by experienced chefs at one of their partner establishments and delivered directly to the customer's doorsteps with real-time tracking updates throughout its journey for additional convenience and peace of mind.
Tracking Delivery Status
When using food delivery apps in Japan, customers can track the status of their order and ensure that it will arrive on time. This feature helps provide an unparalleled level of convenience for users who want to monitor their delivery progress from start to finish.
With tracking, customers can have peace of mind that their orders will arrive as expected while also being kept up-to-date with any changes concerning their deliveries. Tracking is especially beneficial when users need to plan around a limited window for receiving the order, such as hosting a dinner party or making an individual meal at home before errands or work commitments arise.
Thanks to this feature, customers can efficiently prepare ahead by avoiding uncertain availability and potentially missing out on important occasions because of late arrivals.
Delivery Options and Fees
Understanding the delivery options available and the fees charged by each app can help you choose the best one for your needs. Read on to find out more!
Delivery Zones and Coverage
As one of the most tech-savvy countries in the world, Japan has a wide variety of options when it comes to food delivery, and specifically, popular services offer a range of all-region coverage in the country.
Demae-can, for example, is affiliated with over 100,000 stores from chain establishments that provide coverage to virtually everywhere in Japan. Services such as Uber Eats, Wolt, and others also have multiple outlets across different cities and districts, allowing customers to order from their favorite restaurants regardless of location.
Other services utilize sophisticated delivery strategies such as Rakuten Gurunavi Delivery, where they depend on reliable local drivers or bicycle couriers while taking into account environmental challenges like traffic or weather conditions in remote areas to ensure faster service with nationwide coverage efficiently.
Delivery Timeframes
Delivery timeframes vary from one food delivery service to another in Japan. Most services provide fast and reliable delivery, with estimated arrival times displayed when you place your order.
For example, Uber Eats offers an approximate 30-minute delivery window, while Demae-can is usually faster at an estimated 25 minutes or less per delivery. Wolt has a similar time commitment of 35 minutes for all orders.
Rakuten Gurunavi allows customers to view the available options on the restaurant page when ordering, which can range from 15 to 60 minutes in particular areas. Finally, the menu typically promises the fastest deliveries in just 10 minutes.
Delivery Fees and Minimum Order Requirements
Different food delivery apps in Japan will generally have different delivery fees and minimum order requirements – it's important to check the details before placing an order. Most services will charge a flat fee, which varies based on your location, as well as any additional fees depending on how far away the restaurant is from you.
Additionally, some apps may also impose a minimum purchase limit before they can place an order. As an example, Uber Eats in Tokyo requires that customers spend at least 600 yen (approximately US$5) when ordering for delivery from most restaurants via their app.
Restaurant commissions are also taken into account when calculating the cost of each transaction with many of these platforms having a standard commission fee applied to each meal delivered plus a service fee charged by the drivers themselves as part of either cash payment or through digital payments.
Payment Methods
Most food delivery apps in Japan offer various payment options, including cash on delivery, debit/credit cards, and mobile payment options.
Cash on Delivery
Cash on delivery is a popular payment method among food delivery apps in Japan. This option allows consumers to pay for their orders upon receiving their items, thus avoiding the hassle of upfront payments through credit cards or mobile banking.
Cash on delivery is favored by many in Japan due to its convenience and safety; it gives customers more control over how they choose to pay for their orders. On top of this, some apps provide additional incentives, such as cashback if the order arrives late, adding further value for those who opt for this payment method.
All these features contribute towards making cash on delivery an attractive and convenient choice when using food delivery services in Japan.
Credit/Debit Card
payments are a popular and convenient payment option in Japan for food delivery apps. Contactless technology allows cardholders to benefit from secure transactions using their cards or mobile phones with a single tap.
Card-on-file is also widely used in Japan, where businesses store payment information securely with the consent of customers for future use, eliminating time-consuming data entry processes on each transaction.
Common digital wallet services like Suica, PayPay, Nanaco, and Rakuten Edy are increasingly accepted by food delivery app providers in Japan, allowing users to quickly transfer funds without having to deal with cash at all times.
Mobile Payment Options
In Japan, mobile payment options are the fastest and most convenient way to pay. They offer contactless technology that makes payments quicker, easier, and more secure than cards or cash.
Apps like Suica, PayPay, Nanaco, and Rakuten Edy use encryption to increase personal information security, which is important for protecting customer data privacy. Transactions involving these apps also get completed in seconds, while traditional card payments can take up to several minutes.
Furthermore, these digital payment options are widely accepted at small stores that may not accept credit cards or other platforms, giving users more flexibility with their purchases.
Latest Updates and Services
Stay up-to-date on the latest features and services offered by each of Japan's top food delivery apps, such as special promotions, new features, and additional services like grocery and alcohol delivery during the COVID-19 pandemic.
New Features and Updates From Each App
Within each food delivery app listed in this article, several improvements have been made to the user experience. Uber Eats now offers a Scheduled Delivery feature, allowing customers to plan and book their orders for specific times up to seven days in advance.
Additionally, Demae-can includes special promotions and deals on its website, hisplus.jp, allowing users to purchase dining tickets at discounted prices from partner restaurants. Wolt also allows customers to pay with cash as an extra payment option besides major credit/debit cards and mobile payments.
Meanwhile, Rakuten Gurunavi Delivery has added over 1 million restaurant options across Japan since 2017, along with several contactless delivery features due to COVID-19 social distancing restrictions.
Additional Services Offered
Many of Japan's best food delivery services offer much more than just restaurant dishes. Uber Eats, Demae-can, Wolt, and other popular apps provide customers with a range of additional services such as grocery delivery and alcohol home delivery.
Depending on their needs, people can order anything from convenience store items like snacks or toiletries to fresh foods like fruits and vegetables from supermarkets. Furthermore, 'dark kitchens' are new online platforms that exclusively provide prepared meals directly to customers without having any physical premises.
Rapid Grocery Delivery Services (RGDS) which facilitate grocery deliveries within 30 minutes, are available throughout many areas in Japan for those who require fast options for daily needs.
Safety Measures During COVID-19
Many food delivery services in Japan have taken extra steps to ensure the safety of their customers during the COVID-19 pandemic. These measures include contactless delivery, sanitization protocols, and temperature checks for drivers.
Apps now offer cashless payment options such as credit cards or mobile payment services for added convenience and safety. Additionally, special care is taken when preparing meals in restaurants for delivery. PPE (personal protective equipment) is worn by chefs and kitchen staff at all times, surfaces are sanitized regularly with bleach or disinfectant cleaners, and single-use disposables are used per order whenever possible.
Customers can also rely on accurate timeframes given by apps so they know exactly when to expect their food.
User Reviews and Ratings
Reading reviews from other users can provide insights into the service quality of the various food delivery apps, so make sure to consider all available ratings before making your choice.
Importance of Reading Reviews
Reading reviews of food delivery apps in Japan is crucial for gaining a trustworthy sense of the app's performance. They provide customers with reliable insights into the service and can help them make informed decisions about which one to choose.
Verified reviews provide more accurate information compared to other sources, making them invaluable when it comes to assessing overall quality and trustworthiness. Studies have found that nearly 93% of customers read online reviews before making a purchase or using a particular service, highlighting how important they are in terms of influencing consumer trust and behavior.
Positive customer feedback plays an important role in increasing engagement, as people are more likely to rely on businesses with higher ratings and good customer satisfaction levels.
Tips for a Great Food Delivery Experience
By following the tips and tricks featured in this article, users can obtain a great food delivery experience. Read on to find out more!
Check Restaurant Ratings and Reviews
It's important to read user reviews and ratings before finalizing your order when using any food delivery service. This way, you can get a better sense of the quality of restaurants, the speed and reliability of services, and other factors that may affect your overall experience.
By reading through customer feedback and ratings, you can make sure to choose only reliable eateries with good value for money. For instance, some comments may highlight problems like slow delivery or cold food – incidents that could be avoided by doing a bit of research beforehand.
Furthermore, most Japanese restaurants provide detailed information in their reviews about menu items so customers can select dishes they are familiar with or try something new! Additionally, many reviews even include pictures to give users an idea of what the dish looks like before ordering.
Double-Check Your Order Before Confirming
Double-checking your order before confirming is essential for a great food delivery experience. Every detail matters, from the items in your cart to ensuring that any special requests are correctly noted.
If an item is missed or incorrect, it can cause delays and hassles later on down the line. Taking a moment of pause to double-check your food order helps ensure the accuracy and smoothness of the transaction throughout the entire delivery process.
Some practical tips include reviewing all food/drinks orders in the shopping cart, checking for any modifications or additions added by you during checkout, verifying the correct delivery address (especially if it's going to someone else), and understanding what payment methods.
You can use as well as applicable fees or discounts applied – plus any other special notes written about quality assurance processes such as temperature control monitoring etc. All these details should be checked before confirmation so that everything goes according to plan when ordering food online/through apps.
Provide Clear Delivery Instructions
Providing clear delivery instructions is essential when using food delivery apps in Japan. By providing accurate and detailed information about the address of your location, you can ensure that the order is delivered accurately and on time.
When placing an order, make sure to provide precise details, such as specific house numbers or landmarks that could help guide the delivery person to your exact location. Additionally, be sure to specify any special instructions, such as if you live in a gated complex or require contactless delivery for safety reasons.
With clear instructions like this, recipients can have a satisfying experience knowing their food will arrive safely from start to finish.
Tip the Delivery Person
Tipping the delivery person is a great way to show appreciation for their hard work and dedication while providing you with your meals. Delivery drivers often take on many of the responsibilities of front-of-house personnel, from taking orders at restaurants and grocery stores to delivering food directly to customers' homes, and they deserve recognition for that.
Additionally, tips are an incredibly important part of delivery drivers' livelihood; they provide income beyond wages paid to them by delivery apps or employers. Businesses like Uber Eats have started charging "default tipping" fees when people order, changing how consumers view tipping altogether – rather than leaving it up to their discretion once they've received their order.
By consciously choosing to tip our delivery persons, we can help improve the entire online ordering process (including safety measures during the COVID-19 pandemic) and prevent frauds & scams associated with no-tip business models after ensuring good customer satisfaction levels.
Takeaway
Food delivery services in Japan have seen tremendous growth over the past few years, with apps like Demae-Can, Uber Eats, and Wolt becoming some of the most popular among users. These services offer a wide selection of restaurants as well as different payment options and delivery fees.
The user experience has also improved greatly with convenient features such as tracking deliveries in real-time and special promotions for taking advantage of discounts on food orders.
With its growing popularity, there are plenty of food delivery apps now offering a variety of cuisines for customers to choose from. Ultimately, these services provide an easy way to enjoy all kinds of delicious meals without having to worry about leaving home or dealing with traffic delays when dining out.
Frequently Asked Questions (FAQs)
Here are some additional common questions and answers about the best food delivery apps in Japan.
1. Which food delivery apps are available in Japan?
The most popular food delivery apps available in Japan are Demae-can, Uber Eats, Wolt, Foodpanda, and others.
2. How do these food delivery apps work?
You can search the app for nearby restaurants offering takeout or delivery options. You can make your selection from the menu online and pay with a credit card or other payment option offered by the restaurant.
3. Is there any additional fee I have to pay?
Yes, most of these services charge an extra service fee on top of the menu price the restaurant will charge you. The amount may vary depending on the location and type of order placed and the time to complete orders.
4 What is the 'delivery locations' feature?
This feature allows users to specify their preferred area within which they would like their orders to get delivered to ensure they reach them promptly without any complications.