10 Concerts That Are Too Good to Miss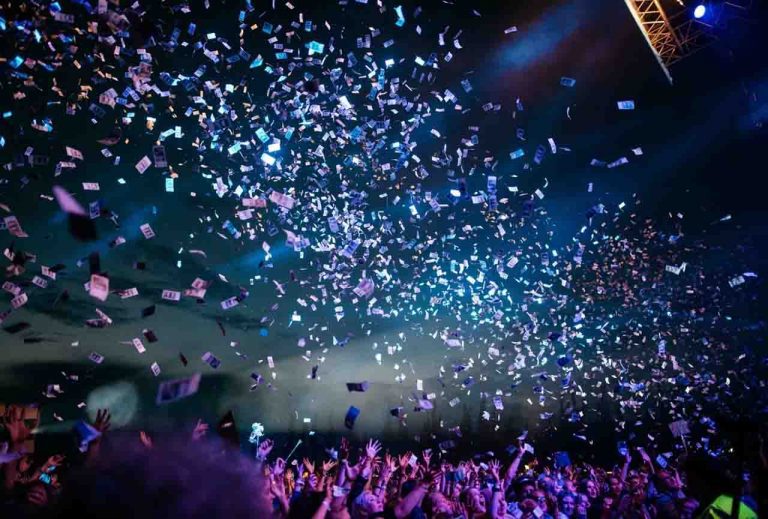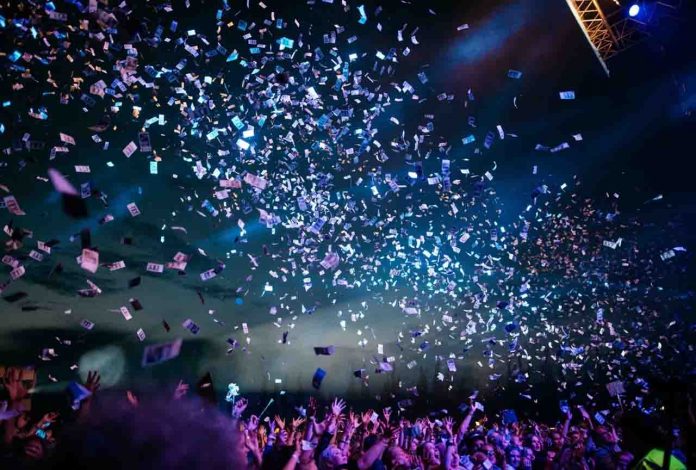 Slowly but surely, the moment you've been waiting for has come.
That's right, live music venues are booking musical acts, and concerts are making their way back. After more than a year without concerts, it's only natural to start filling your calendar with all the gigs you're ready to go to. There's plenty of impressive acts to look forward to, but we've rounded up the ones you can't miss.
Ready to learn what they are? Then let's get started.
Beyonce
By this point, if you haven't heard of Beyonce, it's safe to assume you're a bit out of touch. She's one of the greatest performers in the world and has defined the last 10 years in music. Beyonce normally tours every two years, and her last tour was in 2018.
Since a 2020 concert was not an option, it looks like a 2021 tour is in the works. You won't want to miss a legendary Beyonce return.
Lady Gaga
Lady Gaga is a triple threat. She's a wonderful singer, dancer, and actress as well. She was originally part of the Las Vegas residency, but the pandemic forced the cancellation of many of her shows. That didn't stop Gaga from leading One World Together, a home live concert that raised millions for pandemic relief.
Lady Gaga had a 2020 Chromatic tour for her new album, but now there's a 2021 concert tour you won't want to miss.
Harry Styles
One Direction shook the world when they came to the music scene in 2010. It reinvigorated the boy band craze, and many of their members went on to have impressive careers. One of the most impressive is Harry Styles.
With a mix of party classics and soulful love songs, his concerts are sure to impress. Be sure to check tickets on sale Harry Styles so that you can be first in line for an unforgettable experience.
Adele
Everyone's favorite English singer took a break from her music, but there are big talks of a new album on the horizon. Who could forget the amazing heartbreak ballads from her previous albums?
At the height of her career, Adele was selling out music venues left and right. She had some of the highest-rated concerts of all time. There's no doubt that she'll keep that legacy going.
If you're ready to go on a musical journey, an Adele concert is sure to please.
Chloe x Halle
Chloe and Halle have been gaining a lot of attention these last few years. These R&B sisters are known for their unbelievable voices and dreamy tunes. Halle Bailey is also set to play Ariel in the new live-action Little Mermaid film!
If you're looking for a live music event that will be the talk of the year, it's time to look for Chloe and Halle tickets.
Red Hot Chili Peppers
Around the end of May 2020, the Red Hot Chili Peppers announced that they'd be performing at the 2021 Firenze Rocks festival in Italy. They were also announced as a headliner for BottleRock 2020. Any Red Hot fan knows that the band has been active with frequent virtual concerts during quarantine.
This makes it seem like a new album is on the horizon, which means a tour is sure to follow.
Lorde
It's difficult being a die-hard Lorde fan. She hasn't toured since her Melodrama tour around 2017, and it looks like she's considering a 2021 tour. The New Zealand pop star isn't a huge fan of touring, but she's recently announced to her fans that she's working on new music.
With all of the devoted fans waiting for a concert and new music on the way, it looks like a Lorde concert is a must in 2021.
The Weeknd
The Weeknd has had an impressive few years. His halftime show at the Superbowl was a hit, and his new album is universally praised by critics and audience alike. His being on this list may be a bit of a cheat since the tour is taking place in 2022.
However, it starts in January, so you won't have to wait too long into the year. Let the anticipation keep your momentum going. It'll be worth the wait.
Shawn Mendes
The last time Shawn Mendes toured was in 2019. Fans are eager to see him perform live again. If you follow the singer-songwriter on Twitter, you may have noticed that he posted a photo from that 2019 tour.
He captioned it, "feels like a lifetime ago."
Known for his universally catchy tunes, Shawn Mendes is sure to put on a lighthearted and bubbly concert. After the last year, it's safe to say we can use more of that optimism in our lives.
Tame Impala
We couldn't make this list without featuring a popular indie band that is sure to elevate your mood and make all the waiting around you did worth it. This funky band rescheduled their 2020 tour when the pandemic hit, but it seems like they'll be ready to play starting the summer of 2021.
If you're looking for a magical concert that is sure to make you laugh, cry and jump for joy, then you'll want to book those Tame Impala tickets as soon as possible.
Concerts That Are Too Good to Miss
There's nothing like the energy of a good concert. No wonder everyone is ready to line up outside their favorite music venue! There are plenty of exciting concerts to attend, but some are more notable than others.
Remember to set a reminder on your phone, so you don't miss the tickets going on sale. You won't want to miss the experience of a lifetime.
Want more articles about all things music? Then be sure to check out the entertainment section of our blog!
Subscribe to Our Latest Newsletter
To Read Our Exclusive Content, Sign up Now.
$5/Monthly, $50/Yearly