What You Need For Success in A Data Science Career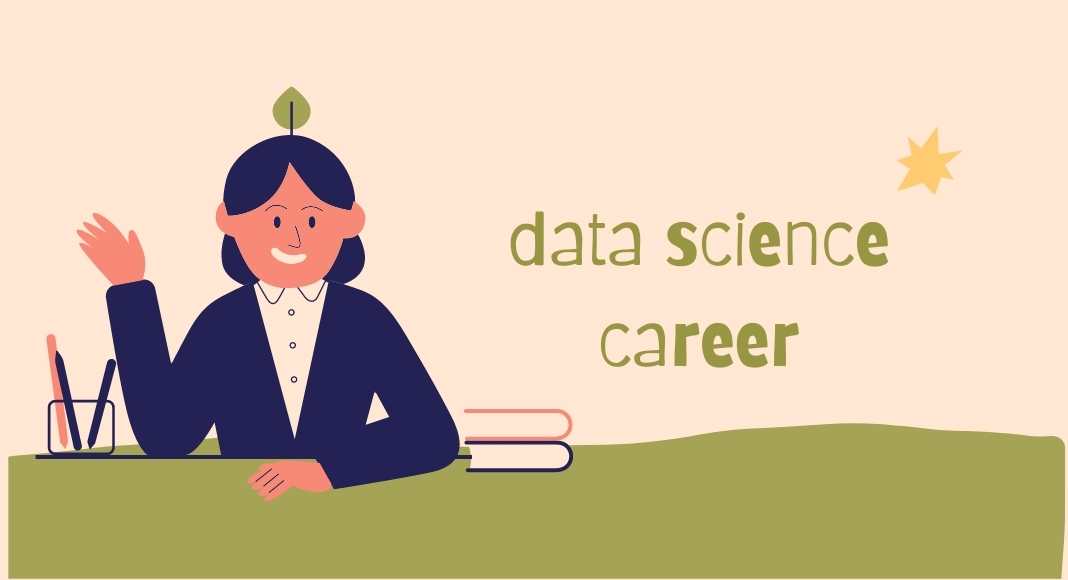 Data science and similar careers are taking off, with organizations realizing just how important technology and data are to their long-term success. Businesses across the board can benefit from data scientists that can help to modernize, streamline, and improve their business through the use of technology, software, and data, and this is why data science careers are so heavily in demand right now. Many people are turning to careers in this field and transitioning from other areas, but this does not mean that it is an easy career path, and there are all kinds of skills and attributes that you need to find success. So, what are the skills and attributes needed for a data science career?
Mathematics Skills
At its core, data science and careers in data are all about math. This is why you need to have strong mathematics skills and knowledge to succeed as a data scientist, especially when it comes to formulas and coding. Therefore, if you are not in school, it is worth signing up for math courses to refresh/improve your math knowledge and build your confidence in this key area.
Computer & Technology Knowledge
As you might imagine, you must also have strong computer and technology knowledge for a career in data science and similar roles. You will be using computers and tech to solve business problems and develop solutions that can help organizations achieve their goals. This means that you need to have coding skills, data analysis, and software development skills, just as a few examples.
Problem-Solving
Data scientists, analysts, and statisticians are so in demand in the business world because they are problem-solvers. Success in business is about making intelligent, informed business decisions, and this is now made much easier by those in these professions. Of course, having strong technical skills is vital to success, but it will not get you very far if you cannot apply these skills to real-world challenges and issues that organizations face.
Business Knowledge
Following on from this, this is why it is also important for data scientists to have a basic grasp of business and corporate strategy. This will help you apply your technical skills to the challenges that organizations face and help them find new levels of success. The data scientists that achieve the highest levels of success are the ones that can understand the goals of the company that they are working for, see the big picture, and can connect with business professionals by speaking the same language.
Communication Skills
There is a misconception in fields like data science that this is solitary work, but the reverse of this is true. Careers in this field are usually highly social as you need to work as part of a team, communicate with other professionals, and present your findings. Therefore, you need to have strong interpersonal, verbal, and written communication skills to find success. If you struggle with any of these areas, it is possible to improve them with research and practice, and this can help in both your professional and personal life, making it an area that is highly worth the effort.
Presentational Skills
Leading on from this, if you want to reach the top with a career in data science, then you need to have strong presentational skills. You will need to be able to communicate your findings to decision-makers within the organization and convey complex messages in simple, easy-to-digest ways. This is why data visualization and storytelling have become so prevalent in data careers and will help you get your point across and succeed in your role.
Applied Statistics Degree
Data scientists can benefit greatly from studying applied statistics and getting a masters in this area. This will allow you to find the meaning in large data sets using statistical inferences, models, and theories. Businesses need professionals who can make use of this data to help them develop the most effective strategies and take the risk out of decision-making. Computer scientists will already have the programming ability, so you will find that an applied statistic degree will provide the advanced quantitative skills that are required to excel and become a valuable asset to all kinds of organizations. This can also give you the ability to work in many different fields and pursue areas that interest you, whether this is marketing, technology, agriculture, or even sports or politics.
Attention To Detail
Data scientists need to have strong knowledge of coding, software, and operating systems, which means that attention to detail is essential. You will often be running experiments, and the slightest detail could throw the entire thing off, so you need to be able to focus for long periods of time, pay close attention to detail and not let any setbacks deter you. Attention to detail is one of the most important skills as a data scientist and what can separate the great from the average.
Strong Work Ethic
Similarly, data scientists need to have a strong work ethic to find success. This is not the kind of role that you can come in and put your feet up on the desk when you do not feel like working, and often you will be working in high-pressure environments and to tight deadlines. This means that you may end up taking work home with you, and it can sometimes impinge on your personal life. Although, crucially, this also means that you need to be able to separate work from home and make sure that you are making the most of your free time.
Large Professional Network
As with any profession, having a large professional network can be incredibly useful and help you to advance your career. You should make an effort by networking at every opportunity, including attending industry events, networking online, and networking with those you come into contact with through your job. You can then maintain a professional network by being active on social media and LinkedIn, which can be a simple and easy way to stay in touch with people. When the time comes to advance your career, you can then turn to your network to find new opportunities that might have been hard to find otherwise and have a good word put in for you. Of course, you also need to be willing to do the same for those in your network – this is what professional contacts are there for.
Organizational Skills
With a career in data science, you will need to organize and classify large amounts of information, and this can be a challenge in itself. This is why it is important to have strong organizational skills that will help you to manage your workload, make better use of your time and avoid making mistakes. This is the kind of skill that some people seem naturally better at than others, but it is possible to improve your organizational skills with research and practice, and this is definitely worthwhile if this is an area that you struggle with.
Ability To Stay Current
One of the biggest challenges that people face in data, computer, and tech roles is that they are continuously going through change as tech advances at a rapid rate. This means that even with a relevant masters degree, you still need to make an effort to stay current with the latest developments and trends. While this can be time-consuming and challenging, it can also be interesting, and it is an effective way to stand out from the crowd and improve your abilities in your role. Often, this will be as simple as reading a respected industry publication or attending an industry event but may also require additional training or study.
Self-Awareness
Leading on from this, it is also important that you have self-awareness in any data role. Self-awareness is the ability to know your own thoughts and feelings and analyze how they are affecting you both personally and professionally. This means understanding what your weaknesses and limitations are and working on these to improve. In addition to this, you also need to be able to admit when you do not know something and be happy to ask someone for help and knowing that this is not a failing on your part but rather an opportunity to learn something new. This is a simple yet essential skill to have for any role and will help you improve your abilities and create strong connections with those you work with, which is essential when it comes to looking to advance your career.
There is a good reason why so many are flocking to careers in data science and similar roles. Organizations are realizing the importance and potential that data has for their company and how it can help them to be grown, develop and improve, but data science is not an easy career path to follow, and those pursuing a career in this, and similar fields must know what is required and what you need to succeed and stand out from the crowd.
Apart from this, you can also read Entertainment, Tech, and Health-related articles here: Diabolik Lovers Season 3, Twitch Error 2000, Alyson Hannigan, Brent Rivera net worth, Emma Watson net worth, 444 angel number, 666 angel number, 1616 angel number, 777 angel number, 333 angel number, Dave Portnoy net worth, Lionel Messi net worth, Keanu Reeves net worth, The Equalizer 3, The 100 Season 8, Gina Carano net worth, Bruno Mars net worth, KissAnime, Jim Carrey net worth, PDF Drive, Youtbe, Bailey Sarian Net Worth, Bollyshare, Afdah, Moviezwap, Y8, Jalshamoviez, Project Free TV, Kissasian, Mangago, Jio Rockers, M4uHD, Hip dips, M4ufree, NBAstreams XYZ, CCleaner Browser review, Avocado Calories, Bear Grylls net worth, Highest Paid CEO, The 100 season 8, Sundar Pichai net worth, Grimes net worth, and, F95Zone.
Subscribe to Our Latest Newsletter
To Read Our Exclusive Content, Sign up Now.
$5/Monthly, $50/Yearly