How to Know Your Android Version Easily?
Do you know your smartphone's Android Version? Here you tell you about the Android operating system and how to know your android version easily? 
Android eventually grew to become the operating system par excellence. Its beginnings were hand in hand with android inc, a company that Google always supported financially and that later in 2005 decided to obtain. However, it was not until 2007 when the internet giant officially presented its operating system; since then Android; or the little green doll, has been developing and growing little by little; presenting an impressive evolution in terms of the version update.
The changes and improvements have been insurmountable, forging with them a noteworthy story. From design changes to high improvements in performance and autonomy; Android has been able to take the concept of cell phones to a second level.
How to know your Android Version?
On many occasions, it is necessary to know what version of Android you have installed on your cell phone. Either to know if any application is compatible with your version or simply to know if you should or can update your terminal.
Generally, this information is not given importance, which is the ID of our cell phone. However, it is very necessary to have the knowledge and always have it at hand in case you need it.
Getting this information is very simple, do not miss this little tutorial that will explain in detail how to know your Android version easily?
Knowing your version of Android is of the utmost importance and even more so to be aware if your cell phone is updated with the latest operating system. In the same way, it helps you to know if it is suitable for adopting certain applications or updating certain applications.
Performing this procedure is quite easy, in the first instance go to Settings, you identify it by its shape that resembles a nut.
When you are, click on System, then, in the final part, click on the option About phone; there you will find very useful data about the mobile and the operating system.
You will immediately find what your Android version is together with other information of interest such as the mobile model, network and signal strength, the state of your phone with respect to the battery. Among other relevant information that can make important aspects of your cell phone known.
 It is possible that within the possibilities and your mobile phone can not be updated. Then the most convenient and the only option is to buy a newer cell phone allowing you to access more technology.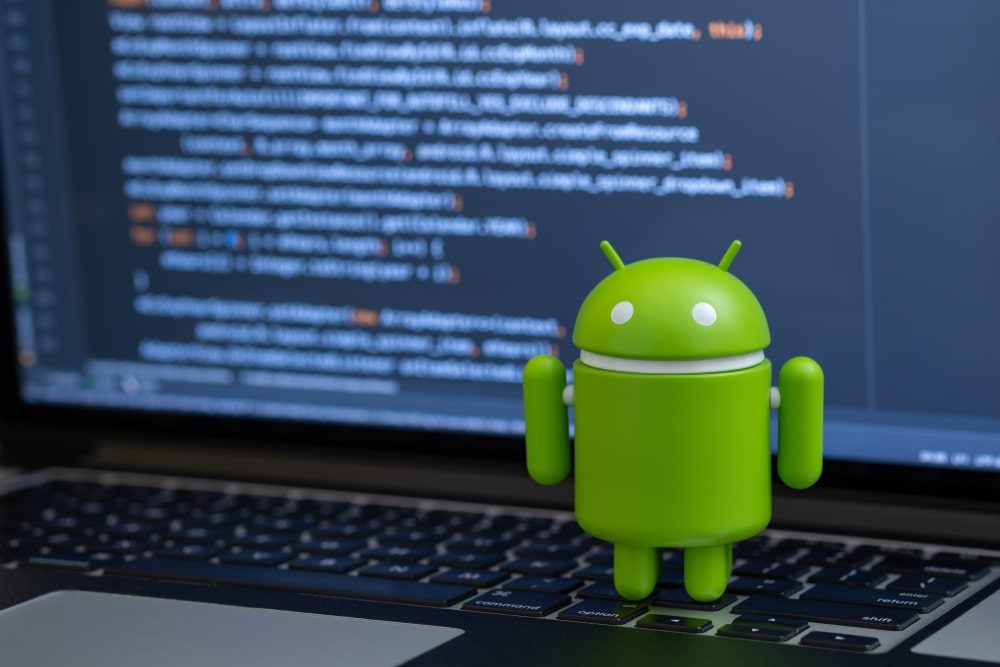 Advantages and Disadvantages of Android Update
Updating a cell phone or tablet on Android means updating to the latest version of the operating system. Many users become obsessed with updates as several of them have advantages that are helpful; for example:
General improvement of the system.
Graphic change, giving more color to the screen.
Battery saving
Greater compatibility with applications.
Some of the disadvantages we can find:
The Speed: In some terminals, we can find that by updating our cell phones our devices may be slower; And this is because if we have devices that are prepared for an Android version when a new version arrives, it may not adapt completely well.
Graphics Adaptation Error: this affects the applications not having a good resolution.
Some Applications Compatibility Error: Some applications may fail due to the update.
How to know if my Android is Fake?
Although you do not believe the high growth in the development of cell phones has managed to introduce to the market imitations of the Android operating systems. But how do we know if we have one original or imitation?
First of all, we must go to the "Settings" option and then click on the "Phone settings" option.
Although it is this step it should be noted that in some versions of Android the choices that are used to make this process may have another name without implying that they are false or imitations. It is also important to note that on many occasions the operators personalize the phone and there are changes in the interface without incurring. In this case, to be false or imitations.
After you are in the "Phone Settings" section, click on the option that is usually found in the last menu item called "About phone".
Immediately, click on "Legal Information" or "Android Version". Here you will find everything related to the operating system of your smartphone and any suspicious information that you indicate. As for example that is not associated with Google, you can infer that it is not an original version.
READ MORE: How to Delete Your Instagram Account Forever?
Subscribe to Our Latest Newsletter
To Read Our Exclusive Content, Sign up Now.
$5/Monthly, $50/Yearly