How to Hack Someones Phone without Ever Touching it?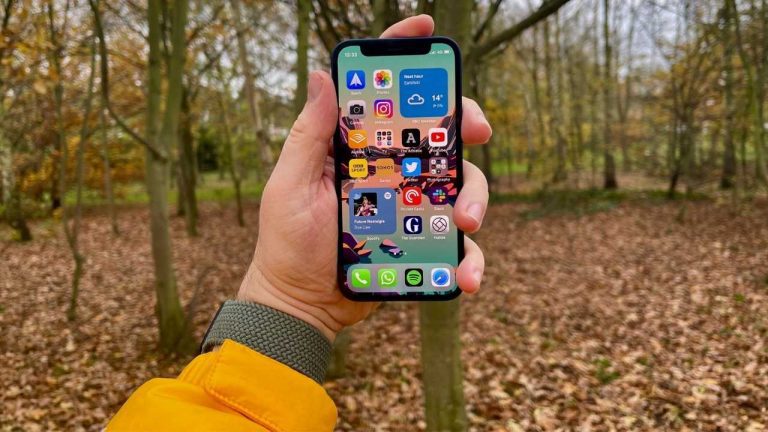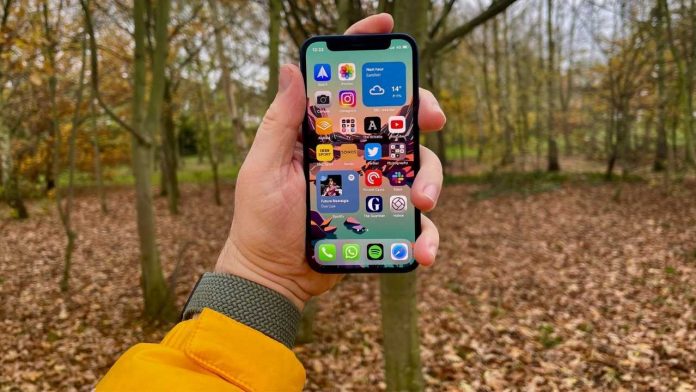 Hacking a phone is now very easy unlike in the past. To hack a phone with just a phone and without access to the phone click here. Do you want to learn how to hack a phone? Well, it's a lot easier than you think, and it's even doable, contrary to popular belief! There are a variety of reasons why you might want to hack into someone's phone. For instance, parents may wish to keep an eye on their children's online activities. This would help protect as well as guard the child. If you notice that your child is gradually losing his or her self-confidence, it might be because someone is bullying that child on social media. Most bullied children find it difficult to talk about it, instead of asking the child to say what he or she is but comfortable with, you can monitor his or her mobile device with FlexiSpy or any other Spy app mentioned in this article. Also, you may want to keep an eye on your spouse to ensure that he or she is not cheating on you, the rate at which relationships are breaking due to unfaithfulness these days is alarming. It is therefore important that you keep an eye on your man or woman to ensure no one is swaying their love and commitment to you. In addition to this, if you run an organization, monitoring the devices of your employees is important to ensure that no one is leaking the company's confidential information or planning a conspiracy in the company. Using a spy app is the most effective technique to hack a phone. Although there are other spy applications on the market, we'll focus on the most popular ones in this post. Continue reading to learn how to hack a phone quickly and effortlessly.
Recommended: Easy way to hack spouse social media
How to hack someones phone lock and password remotely
Knowing how to hack a phone is insufficient. The trick is to be able to do this remotely and in a way that your efforts are undetectable by the target. After all, you'll want to keep your hacking attempts under wraps. How do you go about doing that?
You'll need a phone monitoring app like FlexiSpy to do this. It's a fantastic spy program that's quite simple to use and understand. Both Android and iOS versions of the software are available, so matter the type of target device you want to monitor, FlexiSpy would hack the device conveniently the best part is that the process may be completed remotely on iOS devices.
How to hack a mobile phone using FlexiSpy
 FlexiSpy Whatsapp Spy is one of the most popular smartphone surveillance services in the industry, and it has been serving users for nearly a decade, making it one of the most experienced and thus effective programs available. In addition to the ability to hack a WhatsApp account, this solution includes real-time GPS position monitoring, remote access to all internet usage data, such as web page history and downloads, and the ability to snap live pictures of the smartphone.
If you desire to monitor a device, you can simply go to the FkxiSpy's official website for your preferred hacking solution and follow these steps to carry out the process of using the phone number to hack a cell phone:
Click on https://www.flexispy.com
Choose the subscription package that best suits your needs.
Fill in the basic details about the phone you want to monitor. You might need to use your email account, so ensure that you have an active email address and you remember the login details.
Enter your iCloud credentials and verify them through the app provider's platform on an iPhone.
Select "Data" from the drop-down menu.
To begin the hacking, click "Start."
Start spying on the target phone by logging into Flexispy's dashboard via www.
Are you an iPhone user who is having trouble navigating through the process of monitoring your target? Spying on an Android handset isn't difficult at all. The only variation between spying on an iPhone and spying on Android devices is that you might need actual access to the iPhone device.
Check the official Flexispy website to sign up for a premium option that suits your requirements. You will be asked to set up the target device, which will only require you to enter information such as the phone model and other minor data. If the target device is an iPhone, try to have your hands on the iCloud details as soon as possible and validate them on the platform.
How to hack a mobile device using Spy
 Spy is a name that doesn't is new in the world of technology. The software is incredibly popular, with individuals from all around the world using it. Spy has been covered by several major news organizations around the world. It is utilized in 190 countries around the world by people.
The best part about utilizing Spyic is how simple it is to set up and use. The spy does not require the user to first jailbreak or root the target device, as do many other phone tracking programs. Even while monitoring social media apps, the program does not require rooting or jailbreaking. Spy employs cutting-edge technology to achieve this without difficulty, whereas other spy apps only allow you to monitor social media after rooting or jailbreaking. Consequently, the target device might find out due to the side effects of jailbreaking a device. However, since Spyic does not require jailbreaking, you can rest assured that you are safe and secured.
Do you want to learn how to hack a phone? In this part, we'll go over how to monitor a device step by step. The Android version of Spyic can be found here, and the iOS device version can be found here https://spyic.com. Both are supported by Spyic without the need to root or jailbreak the device. In addition to being affordable and highly effective, Spy is an app that is pleasantly simple to use. To get started, go to the Spyic app's official website and create an account. The procedure is quick and just takes a few minutes.
 Next, select the device type. The Spy Android app is very simple to install but you will need physical access to the device so that you can give the app all the permissions it needs for it to function correctly. Remember that no spy app can monitor Android without installation. If you come across any app which claims to spy on an android device without physical access initially, know that the app is fraudulent and do not trust it.
If the target device is iOS, you can monitor the device by using the Spyic iOS solution which needs no installation. Everything is done remotely and you do not need physical access to the device. You only need to know the iCloud credentials of the account to be able to monitor the iPhone after you have verified the account.
The latest phone hacking tools are simple to set up and utilize. Official websites for each spy app service provider exist, where you can choose the sort of device you want to hack and subscribe to your preferred spy app subscription package. Furthermore, if you are having problems with the hacking tools, you can contact customer service.
Hack Someone's Cell Phone With Just Their Number
 If you would like to hack somebody's phone, you don't have to be a skilled hacker or a professional in technology to access the data you desire. With spying apps like FlexiSpy now available, all you just have to do to get started is the ability to operate your own Smartphone. With rapid innovation developing and expanding, hijacking anyone's cell phone is not a difficult task, and the best part is that it has a lot of benefits.
However, Android smartphones necessitate a little more effort on your part. To do a one-time installation on the target device, you might need to physically handle it. After that, the surveillance program will function in stealth mode, assuring that no one will ever know what is going on. If you are wording if this is even possible, I can assure you that it is. You can safeguard your identity while also keeping a watchful eye on your loved ones using smartphone surveillance products like Flexispy. So, how do you access somebody else's phone without being near the target device anywhere you are?
It doesn't take much to get started, after all. The best approach to hack someone's cellphone without being near them is to use a mobile phone monitoring tool such as FlexiSpy and Spyic, which can be done from any web browser. All you have to do now is log into the dashboard you've set up with them and hack your target device. This will protect your identity and guarantee that no one ever finds out who you are.
The inability to remotely watch and follow their chosen gadget is a key downside for people who use some hacking tools. When snooping on anyone, no one likes to get caught red-handed spying on their husband or children, therefore, caution is a prized possession when monitoring a device. You must bear in mind that it is feasible to remotely infiltrate someone's smartphone without them realizing it if you use the spy apps mentioned in this article.
Apart from this, you can also read Entertainment, Tech, and Health-related articles here: Alyson Hannigan, Brent Rivera net worth, Emma Watson net worth, 444 angel number, 666 angel number, 1616 angel number, 777 angel number, 333 angel number, Dave Portnoy net worth, Lionel Messi net worth, Keanu Reeves net worth, The Equalizer 3, The 100 Season 8, Gina Carano net worth, Bruno Mars net worth, KissAnime, Jim Carrey net worth, PDF Drive, Youtbe, Bailey Sarian Net Worth, Bollyshare, Afdah, Moviezwap, Y8, Jalshamoviez, Project Free TV, Kissasian, Mangago, Jio Rockers, M4uHD, Hip dips, M4ufree, NBAstreams XYZ, CCleaner Browser review, Avocado Calories, Bear Grylls net worth, Highest Paid CEO, The 100 season 8, Sundar Pichai net worth, Grimes net worth, and, F95Zone.