100 Best Anime Series of All Time [Genre Based List]
Listen to the Podcast:
Are you looking for the best anime series of All Time? With Anime being such a wide and varied medium, it can be hard to pick the best series of all time. When you look at all the different ways fans judge the quality of an anime, it makes it even harder to rank them.
Even though no metric is always wrong, this list used things like animation quality, influence on the industry, direction, mood, and consistency to rank each anime. Unfortunately, this last point rules out some very popular fan faves. Even though Naruto and Bleach are both great shows that have changed the Shonen genre, they don't make a list because they have so much bad fluff.
This list will also not include any shows that are still airing. So, One Piece, Spy x Family, Ranking of Kings, and Kaguya-sama are all wonders, but the only way to rank them is to know how they end.
Best Anime Series of All Time: Romantic Anime
A good romance can make anyone's heart soar, and anime is one of the few animated styles that does it best. Through the years, Japanese animation has told a lot of love stories, some of which are funny and some of which are sad and profound.
Romance fans might struggle to sort through the thousands of options to find the best show to watch. Luckily, there are a few excellent romance anime that stands out.
1. Your Lie in April (2014)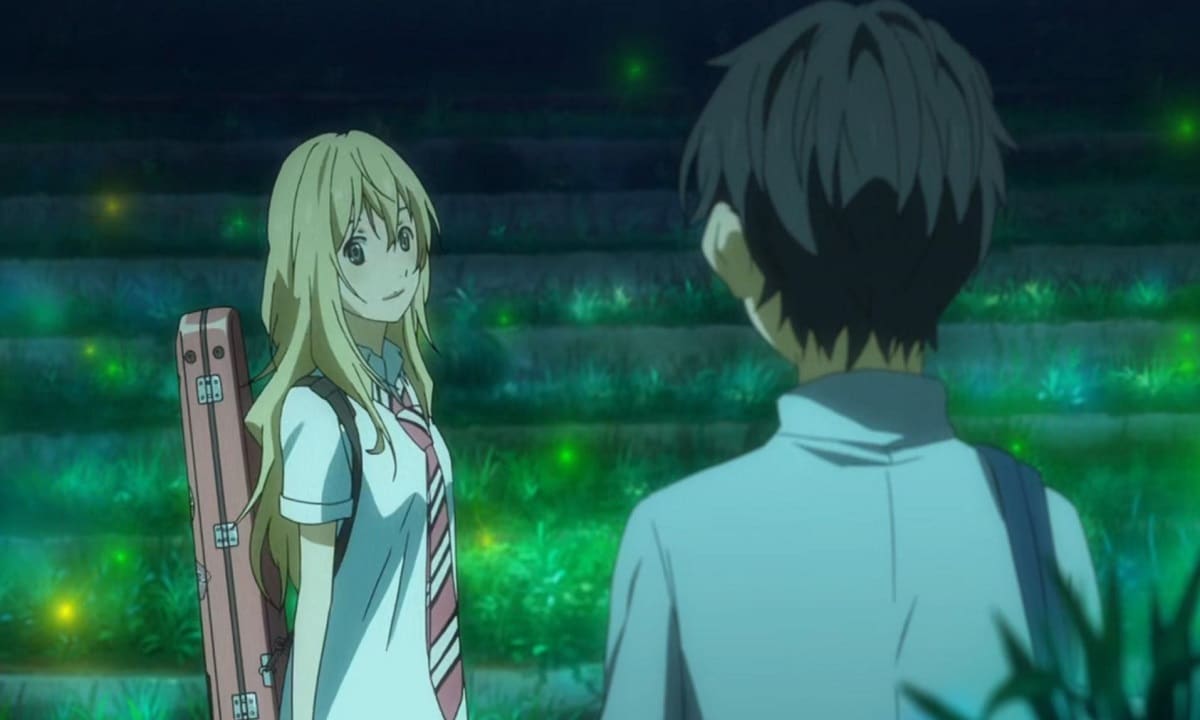 Genre: Romantic

IMDB Rating: 8.6/10
After Kosei's mother died, he stopped playing the piano, even though he was a good player. When he meets Kaori, a musician who has terrible health problems but loves life, they start to feel something for each other. But Kaori has a secret from her past, which makes this story both sweet and sad.
2. Clannad (2007)
Genre: Romantic

IMDB Rating: 7.8
People say that Clannad is one of the best movies that will make you cry. You feel like you're looking into real life because the world is so well made, the people are so real, and the writing is so realistic.
This is because the show has more attention, and interactions are taken to their logical ends. Also, it's not all down or all up like Kuzu no Honkai or a pure comic. It goes up and down, and each turn hits you in the love muscle.
Even just the music will make at least half of you reading this want to cry. As far as relationship anime goes, this is one of the best and most important ones that set the standard for many years to come.
3. Nana (2006)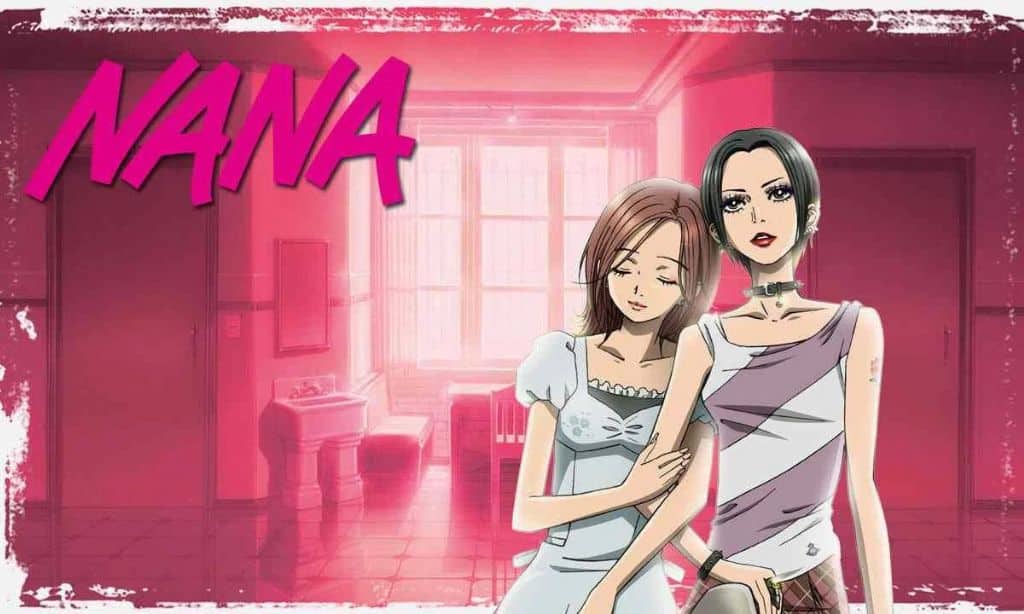 Genre: Romantic

IMDB Rating: 8.5/10
Nana Komatsu and Nana Osaki, two ladies who live together, are on opposing ends of the spectrum, but after becoming roommates, they discover they have a connection stronger than stone. This series is a mature and confident anime about as realistic as the genre can get, with themes of devotion and ambition. Add a rocking soundtrack, and you have a high entry on our list.
4. Yona of the Dawn (2014)
Genre: Romantic

IMDB Rating: 8.2/10
Although this anime is more traditional, with plenty of adventure and action, there is a romanticism that is constantly there in the characters' and their relationships' backgrounds. When Yona's kingdom is lost. She can only rely on her devoted bodyguard Hak. However, Hak has always secretly loved Yona, and their true feelings are gradually revealed as they are pushed together in misfortune.
Read More: Best Free Legal Movie Streaming Sites
5. Your Name (2016)
Genre: Romantic

IMDB Rating:8.4
Even though this isn't a show, it's on this list because when it came out in 2016, it was the highest-grossing anime movie. It also has another story about a body swap between two people from very different backgrounds. Mitsuha is a country girl, and Taki is a boy from Tokyo who lives in the city. This is a very well-known and beautiful anime about two people who love each other and how their lives work against them.
6. Kamisama Kiss (2012)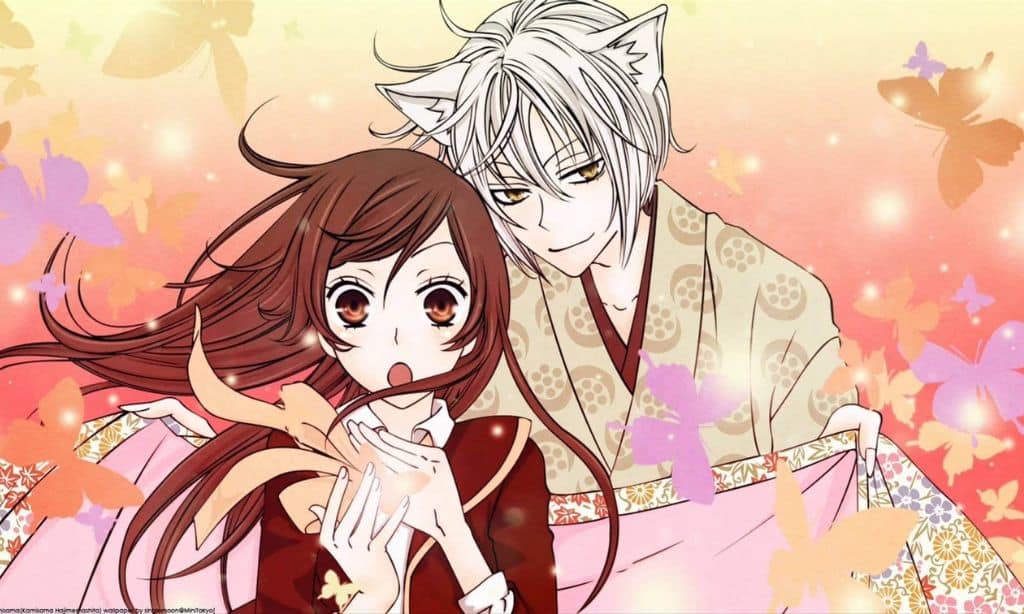 Genre: Romantic

IMDB Rating: 8.1/10
Even though it's against the rules for Yokai and humans to fall in love, that happens in this story. In this fantasy, Nanami ends up on the streets when her father's gambling bills are too much to pay. But when she meets a man by chance, she stays at his house and meets fox Yokai Tomoe. The house is Mikage's shrine, and Nanami finds herself to be a land god. The way the characters talk and act with each other makes this a sweet and funny story.
7. Rascal Does Not Dream of Bunny Girl Sempai (2018)
Genre: Romantic

IMDB Rating: 8.1/10
This strange story is similar to Donnie Darko in that it has a supernatural premise and Sakuta Azusagawa is just a regular guy who meets a bunny girl named Mai. The funny thing is, Sakuta is the only one who can see her, and he needs to figure out why. With themes like herd mindset and bullying, this is a complicated story that might surprise people who thought they were going to see something more familiar.
8. My Dress Up Darling (2022)
Genre: Romantic

IMDB Rating: 8.1/10
In this love story set in the world of Cosplay, true love finds a way. Wakana Gojo makes Hina dolls, but not everyone wants them, so he ends up being a bit of an outsider. But when the most famous girl in school likes him, he agrees to help her with her cosplay, and the two of them start to get close.
9. Ouran High School Host Club (2006)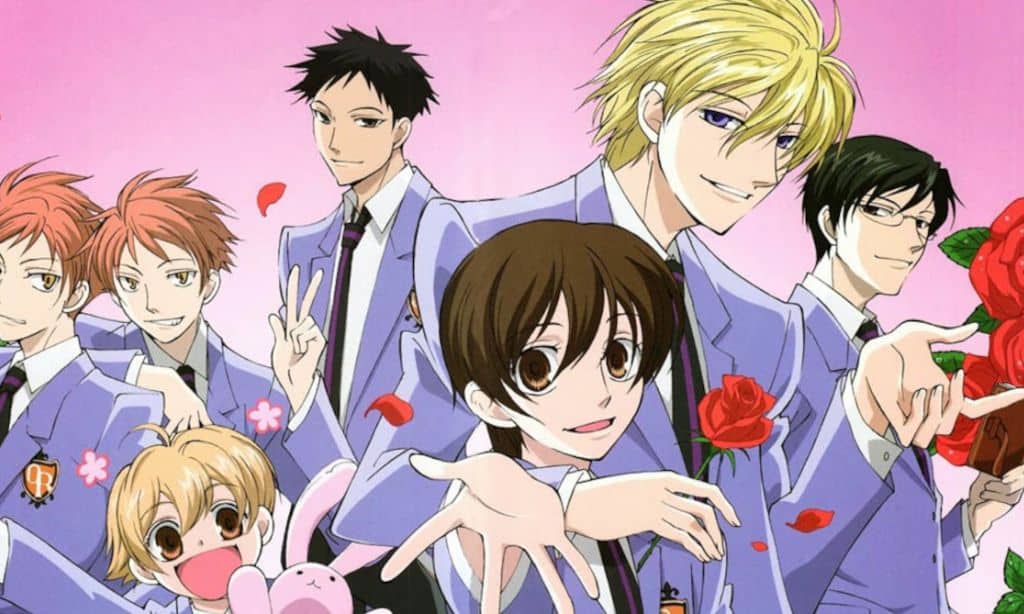 Genre: Romantic

IMDB Rating: 8.2/10
This is a true throwback, and it will be remembered warmly by an entire generation of anime aficionados. Ouran High School Host Club is about Haruhi Fujioka, a middle-class scholarship student at the elite Ouran Academy. Clever script, superb animation, and plenty of humor keep this fascinating and entertaining; there is also plenty of romance, but the comedy may edge it out in this legendary series.
Read Also: Squid Game Season 2
10. Horimiya (2021)
Genre: Romantic

IMDB Rating: 8.1/10
Another school, another set of polar opposites. There is no will they won't they in this episode, as it gets right to the point. Kyoko is the most popular girl in school, yet she is much more than her classmates realize. Meanwhile, Miyamura appears to be a below-average student who is neglected by his peers, but he has a darker side and is far more of a rebel than you might imagine. When the two protagonists meet at random, their odd relationship begins.
11. Toradora! (2008)
Genre: Romantic

IMDB Rating: 8.0/10
As we near the midway point, we return to the 200s for the top best romantic anime Shows. Ryuji Takasu is a high school student who lives with his mother, who appears to be much meaner than he is. He meets Taiga Aisaka, a fiery-tempered girl with a lot of underlying wrath.
They gradually realize they have something in common: they are both passionately interested in the other's close friend, so they unwillingly agree to assist one another. With thorough character development and a will they won't they premise, this coming-of-age narrative works.
12. Snow White With The Red Hair (2015)
Genre: Romantic

IMDB Rating: 7.7/10
This is a traditional fairy tale romance that does not attempt to break out of the shojo mold. Shirayuki, an apothecary, has her world turned upside down once Prince Raji notices her. 
It has that rom-com feel, with the chemistry being quite consistent. There's also no looming threat that could derail the character's romance.
That's not to claim nothing happens. But it's just extremely relaxing. The protagonist is a herbalist, and her love interest is a lovely prince; everything is very sweet. If you disregard the other less-than-pleasant prince who abuses his position.
When his advances get too much for her, she runs and cuts her hair off in an attempt to conceal herself. This is on our list because it is an unmissable classic fantasy romance.
13. My Love Story!! (2015)
Genre: Romantic

IMDB Rating: 7.8/10
Takeo Goda is only in high school but looks much older than he is. Other kids in his class are a little scared of him, but Takeo is kind and a great cook. But he can't find a girlfriend, and his best friend has made all the girls he likes fall for him by accident. This sets the stage for a love comedy-drama that is both funny and sad.
14. Maid-Sama! (2010)
Genre: Romantic

IMDB Rating:  7.9/10
This is a popular show that is thought of as a modern classic. It's about Misaki, who works quietly at a Maid Cafe when she's not at school. She is a strong-willed, sometimes aggressive person who dislikes wasting time. However, things start to get complicated when a boy from school finds out what she does at the Cafe. This shojo cartoon is fun, happy, and cute. It might be a little cheesy, but it has a lot of fans.
Know More: Best Spanish Netflix Series 2023
15. My Teen Romantic Comedy SNAFU (2013)
Genre: Romantic

IMDB Rating: 8.0/10
Hatchiman Hikigaya is a bit of a snob, and he doesn't think much of anyone else at school. He has a bad attitude about life, and in the end, he is forced to join the Volunteer Social Club to help him change. As it turns out, there is only one other club member, Yukino, who is also a loner. The two of them become friends and start helping other people with their problems. Strange and different, maybe not for everyone, but still worth putting on our list.
16. Sasaki and Miyano (2022)
Genre: Romantic

IMDB Rating: 7.7/10
Miyano likes to read BL Manga but doesn't want anyone to know about it until he meets Sasaki, who talks him into giving him a copy to read. In this funny, enjoyable, and playful Anime, they start out as friends and become more than that.
17. Orange (2016)
Genre: Romantic

IMDB Rating:  7.6/10
This is another fantasy-based romantic anime. It's about a high school student named Naho who gets a letter from her future self, written ten years in the future. The letter is meant to help her figure out how to live her life, but it also tells her to be careful of Kakeru Naruse. This is heartfelt and moving, so it should make even the hardest person cry.
18. Wotakoi: Love Is Hard For Otaku (2018)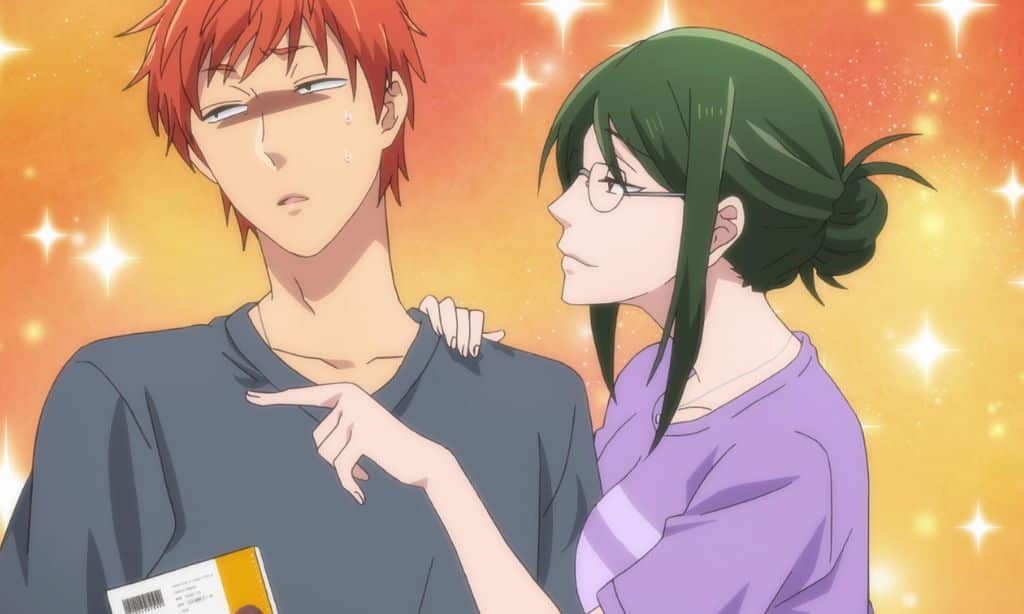 Genre: Romantic

IMDB Rating: 7.7
Narumi has a job, and it's hard for her to balance her work and her personal life. She likes geeky things, but she hides them from everyone else. But Narumi's coworker Hirotaka doesn't mind her hobbies, and soon she and Hirotaka fall in love in this frothy, familiar rom-com. This show is different from the others on our list because it has a more adult tone.
19. Kokoro Connect (2012)
Genre: Romantic

IMDB Rating: 7.4/10
At the heart of this anime is a story about a couple who switches bodies. There are also supernatural parts that affect the lives of five students who are all in the Student Cultural Research Club. 
Kokoro Connect takes a typical high school
romantic comedy
, adds a supernatural factor, and makes something completely new.
The show's hook is that a group of friends start switching bodies with each other for no reason. This is similar to a movie further down the list. This makes for a lot of funny situations. But it gives it all a nice emotional weight.
Because if someone is in your body, they will find out about you no matter how hard you try to hide it. Your home life, your health, and, most importantly, what you've been doing on the Internet are now all on show. And maybe different things start to happen later, but I didn't tell you that.
20. Amagani SS (2010)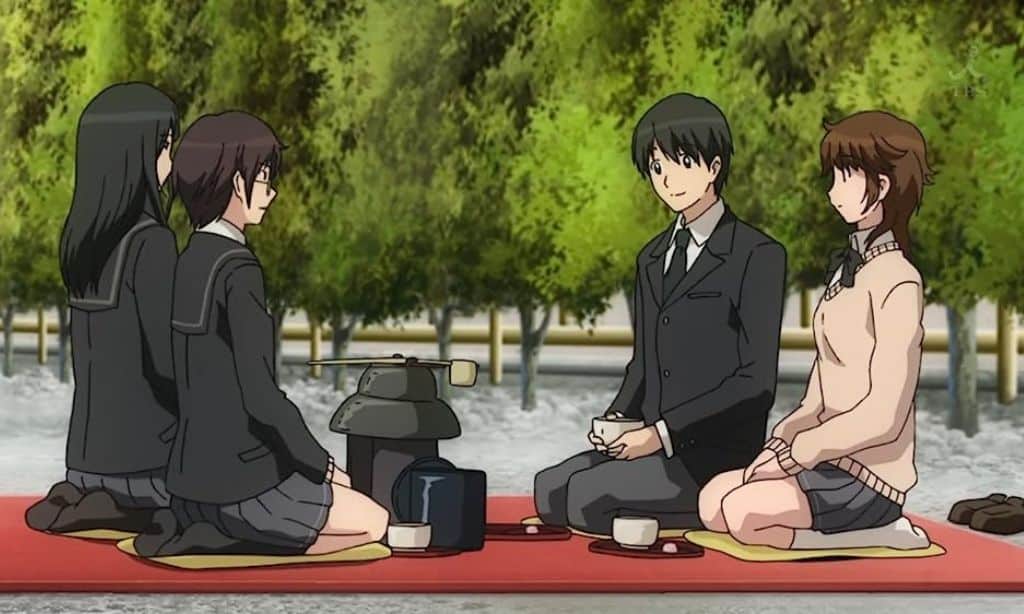 Genre: Romantic

IMDB Rating:  6.8/10
Junichi Tachibana was supposed to go out with someone on Christmas Eve, but they didn't show up. This broke Junichi's heart and left him alone. But he is determined to find love, and this story shows how he tries to heal his broken heart through six different relationships.
With four episodes for each relationship, this is a unique way to tell a story that is funny, cute, and touching, and the way the story is told means that the watcher will be happy with the ending.
20 Best Action Anime Series of All Time
Since the beginning, action has always been a big part of anime. Even though it's not always the main focus like it used to be, most anime in the 1970s and 1980s had scenes or set pieces with action-packed fight scenes.
We don't think the anime world has ever gotten too far from those movie-like scenes.
Let's look at a bunch of great action cartoons and put them in order from best to worst. These will be different in terms of theme and quality, but you can be sure that there will be something here for everyone.
1. Hunter x Hunter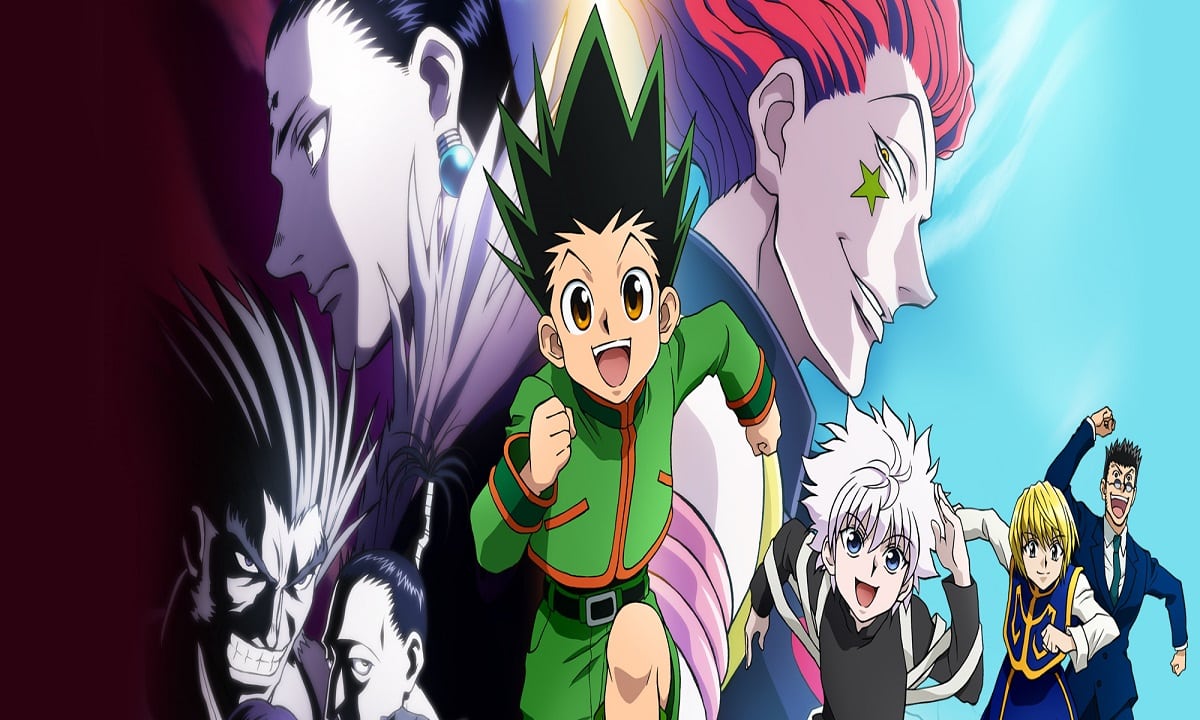 Genre: Action

IMDB Rating: 9.0
Hunters are used to doing dangerous things, like catching dangerous criminals or exploring new areas. Gon Freecss, who is only 12 years old, wants nothing more than to join their ranks.
But it becomes clear quickly that reaching this goal is much harder and riskier than he ever thought. Gon makes many new friends along the way, with whom he takes the hunting test. During this trip, they face many monsters and people who push them to be the best they can be.
The action never stops, and by the end of each show, you'll be biting your nails, balancing on the edge of your seat, and eagerly wanting more.
2. Fullmetal Alchemist: Brotherhood
Genre: Action

IMDB Rating: 9.1
People often say that Fullmetal Alchemist is one of the
best animes of all time
. Its action and story make it stand out from all the others.
When an alchemy project goes wrong, Edward and Alphonse have to deal with a scary new world.
Ignoring the rule in alchemy that says humans can't be changed into other things, the two try to bring their mother back to life, but end up giving up more than they paid for.
Edward loses his arm, and Alphonse loses himself totally. His brother saves him by tying his spirit to a huge suit of armor, which makes this story as emotional as it is exciting.
If you haven't tried this series yet, you should clear your diary and start from the beginning. Just make sure you have some tissues on hand because this show will make you cry.
3. Attack on Titan
Genre: Action

IMDB Rating: 9.1
Attack on Titan has some of the most unique action scenes in anime. It also has some of the most memorable and likable characters, including one of the most badass black-haired girls in anime. 
Follow Arin, his adopted sister Mikasa, and his childhood friend Armin as towering giants that are both dangerous and scary to look at destroy their walled city.
After seeing the Titans destroy his home, Arin promises to kill them all one day. To get the strength he needs, he joins the Survey Corps.
This series is a modern classic when it comes to anime. It has nail-biting tension, edge-of-your-seat action, and key plot points that will make your head spin, all of which help bring this anime world to life.
This series is based on the same-named award-winning book, and fans quickly fell in love with it. If you haven't seen it yet, you should add it to your list of shows to watch.
4. Demon Slayer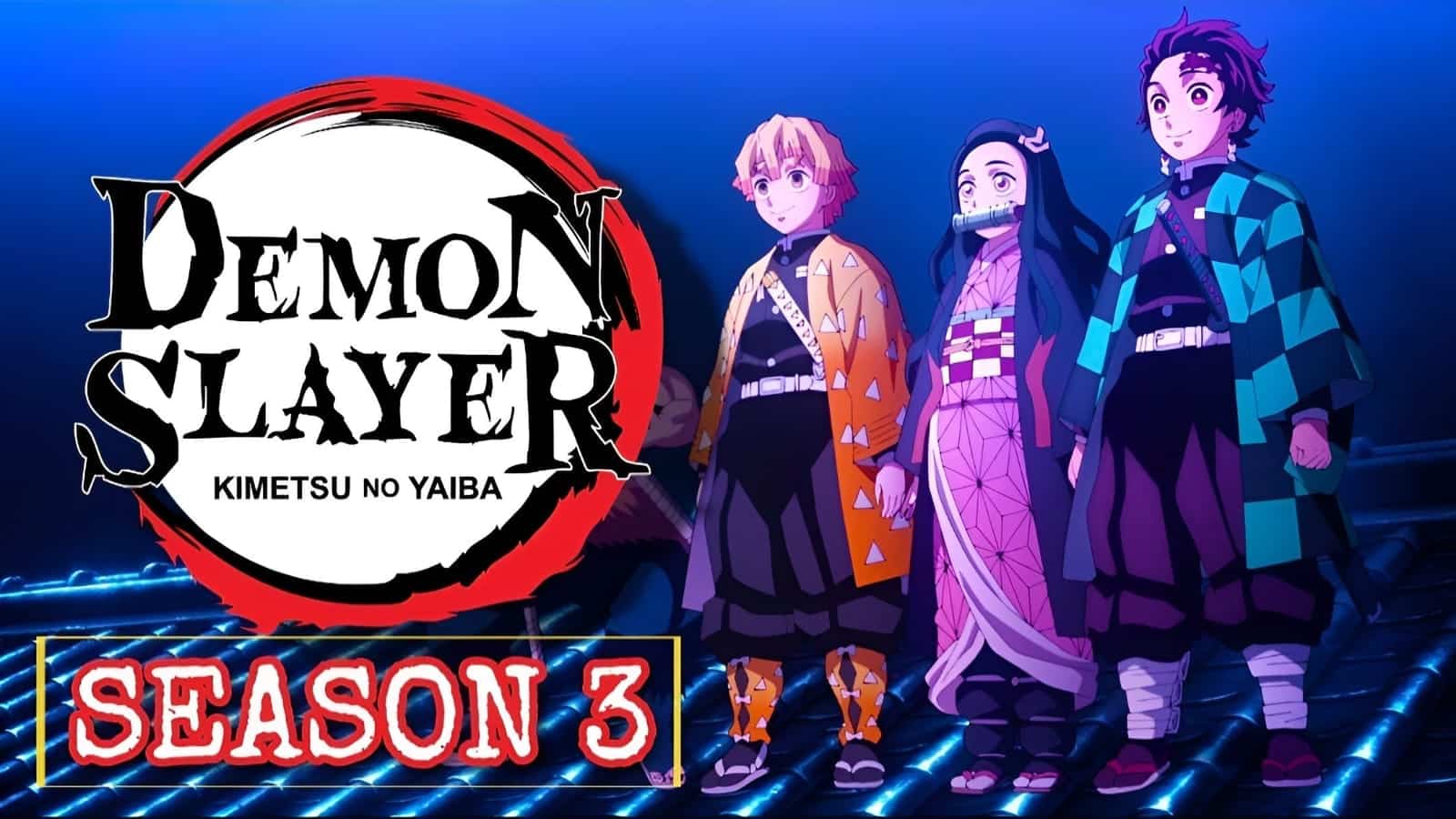 Genre: Action

IMDB Rating: 8.7
Demon Slayer
starts off pretty slowly. Tanjiro barely knows how to swing a sword when Muzan kills his whole family and turns Nezuko into a demon. It takes him a while to learn the basics, but once he does, Tanjiro is quickly thrown into action and becomes a strong swordsman in battle.
What happens next is a run of fights with powerful demons, with small breaks in between. Demon Slayer has become so famous for many reasons, and one of the main ones is that it has amazing animation during its many amazing battle scenes.
5. Jujutsu Kaisen
Genre: Action

IMDB Rating: 8.5
Jujutsu Kaisen is another anime that has become very popular in recent years. The story of Yuji Itadori and his strange friendship with Ryomen Sukuna is very interesting to watch. This show is a lot of fun because it uses cursed energy to fuel attacks and give characters unique abilities. Because of this, the show has become a huge hit all over the world.
The unique mix of fun, action, and horror in Jujutsu Kaisen makes its scenes stand out a lot, and the show doesn't shy away from showing a lot of action set pieces that are a blast to watch in every way. It helps that each character is different and interesting in their own way. This makes it easy to see why fans are finding it so hard to wait for the next season.
6. Tokyo Ghoul
Genre: Action

IMDB Rating: 7.7
Tokyo Ghoul has one of the biggest "what-ifs" in the
history of anime
, which is a shame because its first season was so good. Aside from a different finish, the show was pretty true to the manga and did a great job of adapting the bloody action that fans of the series know and love.
But the later seasons were a massive letdown because they rushed through the manga chapters, but most of the focus was on the action, and they even changed the story, which is the worst thing an anime can do. Even so, there's no denying that the animation was still great during these fights and that Kaneki's powers, as they changed, sometimes looked mesmerizing.
7. Black Lagoon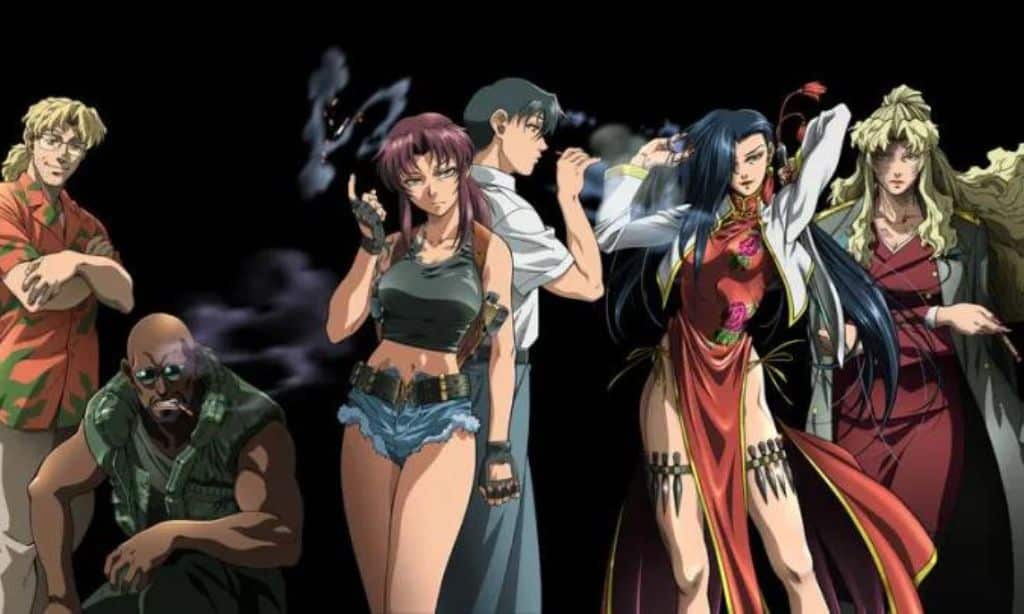 Genre: Action

IMDB Rating: 7.9
This anime doesn't hold back when it comes to addressing the darkest sides of human morality, set in Roanapur, a fictional city in Thailand and a refuge of corruption and crime.
Black Lagoon, centered on the titular mercenary squad, depicts the story of a kidnapped businessman who is betrayed by his employer and decides to join his kidnappers.
This anime is a must-see for any action enthusiast, with excellent action scenes, Michael Bay-worthy explosions, and a look at how nasty humans can be.
8. Magi: The Labyrinth of Magic
Genre: Action

IMDB Rating: 7.8
Based on Arabian Nights stories, Magi follows Aladdin, a young child eager to explore the world. However, after mistakenly wrecking a merchant's cart, Alibaba persuades Aladdin to attempt to conquer a nearby dungeon in order to pay for the damages.
He doesn't realize that these dungeons are ancient labyrinths fashioned by rare magicians and contain immense power capable of elevating someone to the level of world ruler. Needless to say, this anime is an epic adventure packed with extraordinary powers, interesting characters, and nonstop action.
9. Fate/Zero
Genre: Action

IMDB Rating: 8.2
The Holy Grail, which promises to grant any wish, has been the impetus for three very brutal conflicts in which no one has emerged victorious.
Fate/Zero is based on the same-named light novel and recounts the events of the Fourth Holy Grail War, which plays out as a violent game of survival.
The combat scenes alone are breathtaking, and the entire series is a must-see for Fate/ Stay Night lovers, to which it is a predecessor.
10. JoJo's Bizarre Adventure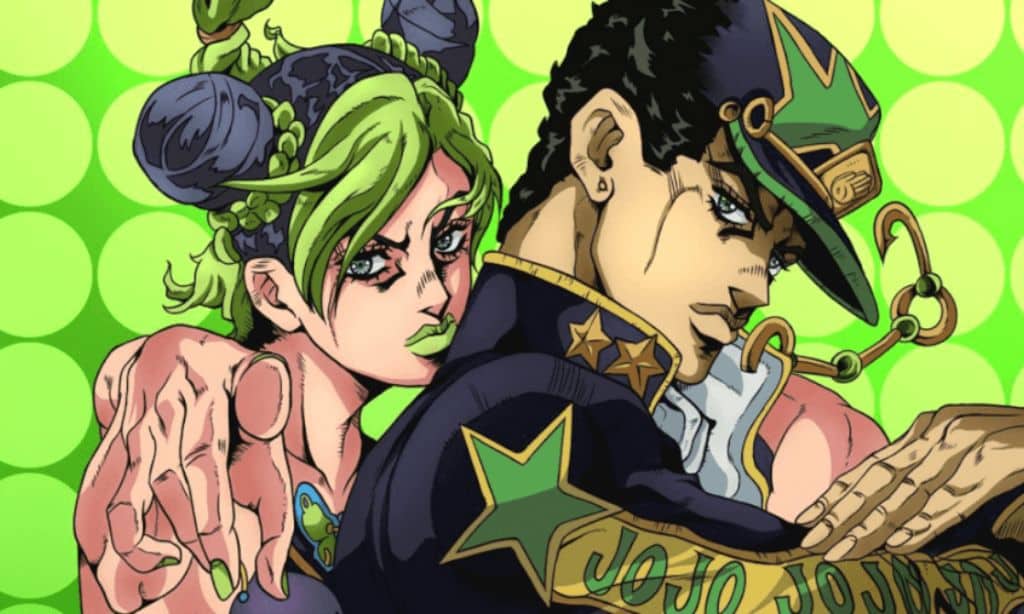 Genre: Action

IMDB Rating: 8.5
You can bet that an anime based on a fighting game contains endless action sequences and is far from standard issue combat; this is JoJo's Bizarre Universe! Each unique arc focuses on a different component of the Joestar Clan as they hone their Stand skills and skillfully remove the enemy while seeking to lift the family's curse.
Stone Ocean, the most current entry to this franchise, follows Jotaro's daughter, Jolyne Cujoh, as she navigates the jail system as a mysterious mastermind tries his hand at playing God. The fact that the girls take the lead this time around does not affect the violence, instead offering back-to-back battles as Joylne and her crew struggle for their lives.
11. Chainsaw Man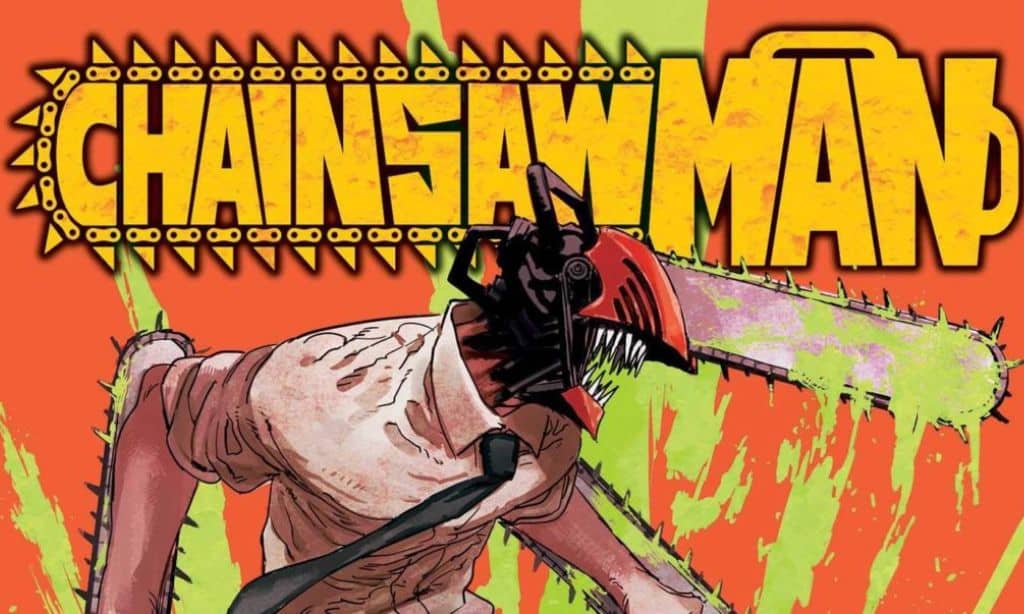 Genre: Action

IMDB Rating: 8.5
Denji shocked the world when he combined his dying form with an adorable demonic puppy, receiving bonus chainsaw equipment and a new purpose in life. There are no limits to how much damage Denji's hardware can inflict, and he's not even the strongest guy there!
The females are a force of nature in their own right, dominating the battlefield with their hardcore assaults (and refusing to let the ecchi factor detract from the excellence of the fight scenes). Chainsaw Man checks all the boxes for most anime fans: it's funny, violent, and surprisingly poignant.
12. Bleach: Thousand Year Blood War
Genre: Action

IMDB Rating: 9.1
The older seasons of Bleach have a lot of boring fluff episodes, but The Thousand Year Blood War is up to date and has (so far) packed each episode with exciting action scenes. Ichigo and his friends are thrown into chaos right from the start, and they barely have time to catch their breath as humans, Soul Reapers, and Hollows join forces to fight a brand-new enemy (or, more accurately, a really old one!).
Set about 1.5 years after the end of the Arrancar Arc, Sereitei and Hueco Mundo desperately need the help of the Substitute Soul Reaper. However, the team is spread thin as the thought-to-be-dead Quincy attack from all sides. The Shinigami are powerless for the first time, and the Espada greatly misses their Queen. In the meantime, the fate of the Universe is in the balance.
13. Cyberpunk: Edgerunners
Genre Action

IMDB Rating: 8.3
If the artwork of Cyberpunk: Edgerunner doesn't catch people's attention, the jaw-dropping fight system will. This RPG-inspired show blows the word "cyborg" out of the water! In the dystopian Night City, genetic enhancements are common, but some radicals take things to the next level by turning themselves into deadly machines, putting their own lives at risk in the process.
Fighting Cyberpsychosis's inner fears while also trying to stay alive in the face of the bad forces of Arasaka and Millitech is sure to keep anyone on their toes. The pros may know what to do, but does a newcomer like young David have what it takes to stay alive?
14. My Hero Academia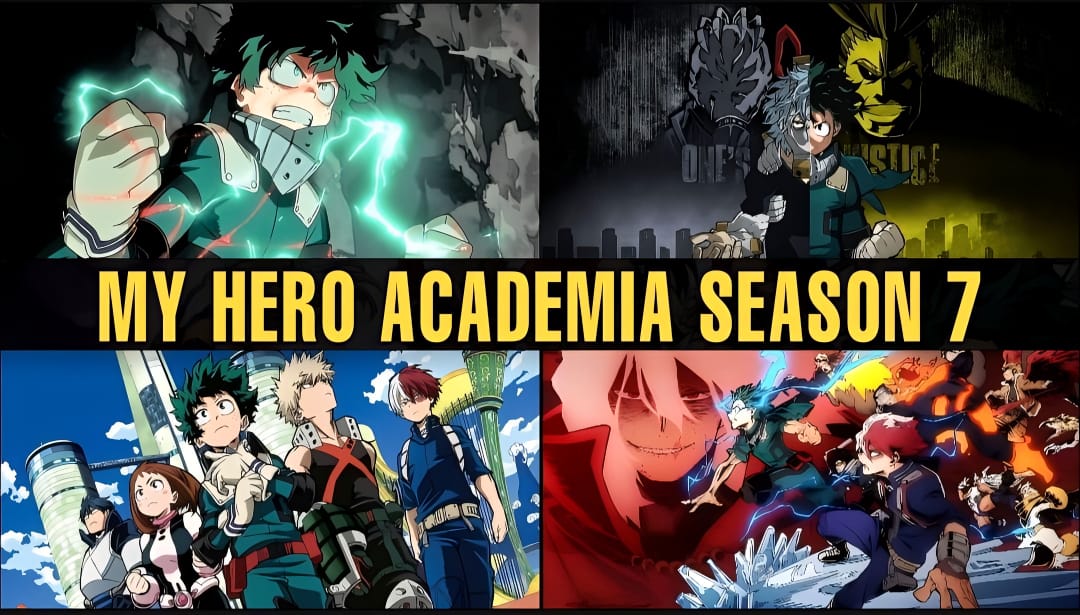 Genre: Action

IMDB Rating: 8.3
Training to become a Hero without having superpowers from birth is a tough job, but Izuku Midoriya's resolve can get him through anything. The Villains, on the other hand, are unhappy with how power is shared in society and want to get rid of the fake Heroes, while the UA students always get caught up in their plans.
There are a few quiet spots in the storyline of My Hero Academia, but the first cour of Season 6 is full of action and mystery. Awesome worldbuilding, interesting Quirks, and a moral code that can be debated (for both Heroes and Villains) keep watchers on the edge of their seats.
15. Parasyte
Genre: Action

IMDB Rating: 8.3
The Parasyte series is both exciting and scary, so horror fans are sure to like it. This series is based on a famous manga. It's about Shinichi Izumi, whose right hand is taken over by an alien parasite Migi.
But since the parasite failed to take over Shinichi's brain, it now depends on him to stay alive, and the two of them have to fight off other parasites that eat people. If you like action stories with a little bit of fear on top, you won't want to miss this series.
16. Overlord
Genre: Action

IMDB Rating: 7.7
Overlord, another outstanding series based on a novel, has evolved to be an enormously successful anime series, with the fourth season set to premiere in 2022.
The main character, Momonga, is trapped inside a virtual reality video game called Yggdrasil after the servers go down.
He sets out with his faithful servants to try to figure out why and take control of his new universe. However, nothing is as simple as it appears, and each episode leaves fans wanting more.
17. Evangelion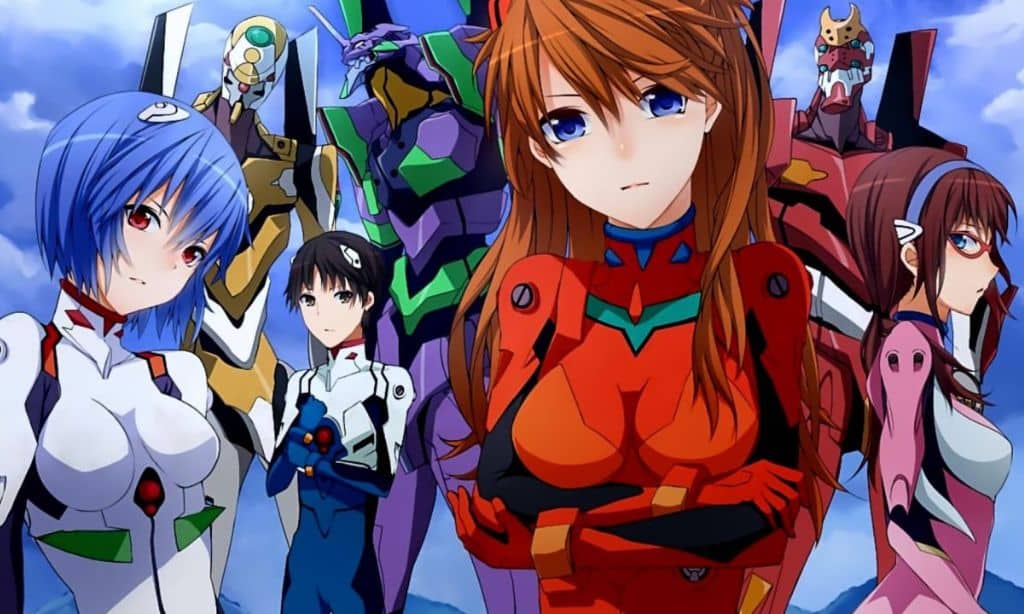 Genre: Action

IMDB Rating: 8.5
This mecha anime, named after a massive machine deployed by the organization Nerv to protect humanity from Angels – alien monsters bent on genocide — is incredibly breathtaking.
While it is not afraid of action, it is far more interested in the psychology of its interesting characters. However, when the violence begins, it isn't the same cartoon cruelty seen elsewhere. It's visceral, brutal, and frightening.
This anime is not for the faint of heart, but for those who have the fortitude to watch it, it is by far one of the greatest and will keep you enthralled from the start.
It also stars Misato Katsuragi, one of the most remembered purple-haired anime females, who is simply fantastic.
18. Kabaneri of The Iron Fortress
Genre: Action

IMDB Rating: 7.3
Tetsuro Araki, the man behind the majority of Attack on Titan, directed Kabaneri of the Iron Fortress. It follows a similar theme in that humanity is on the verge of extinction. The main differences are that zombies (referred to as Kabane) are killing people and that the backdrop is a steampunk depiction of samurai-era Japan.
The anime is fairly short. However, there is a follow-up film that is worth seeing. The anime features well-animated near-constant action. Once viewers can get past the AoT parallels and appreciate the gory, twisted stuff in front of them, replete with carefully detailed and wonderfully staged conflicts, they will comprehend what makes Kabaneri of the Iron Fortress so spectacular!
19. Kill La Kill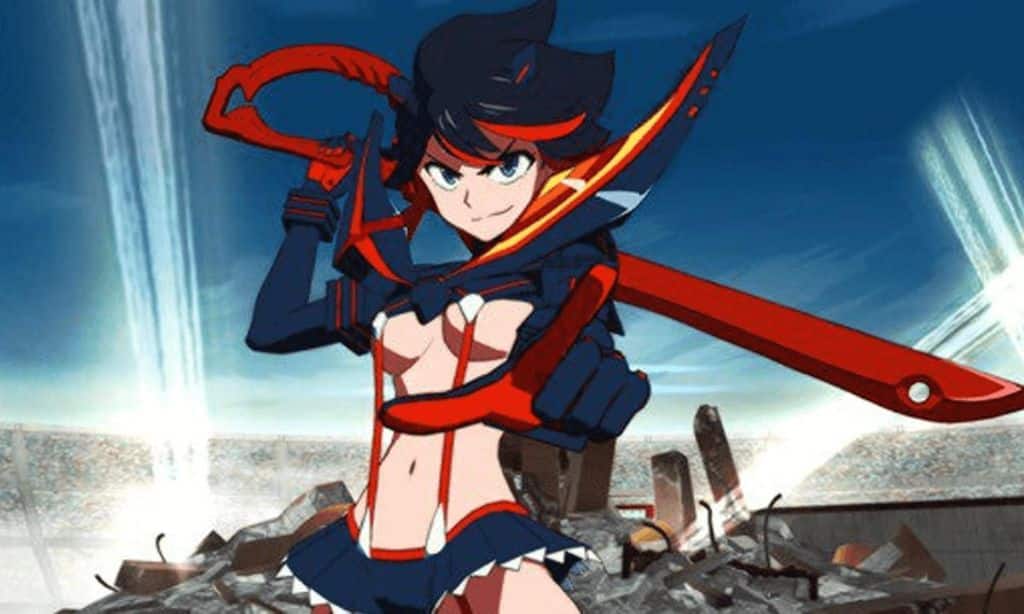 Genre: Action

IMDB Rating: 7.9
Kill la Kill was Studio Trigger's first animation, and they knocked it out of the park. The plot revolves around Ryuko, a young woman on the hunt for her father's killer. The city she visits has a class system, which she is likewise attempting to demolish with her trademark scissor blade.
Ryuko has a talking suit that increases her strength; unfortunately, the opposing students have their own handy clothing in the form of Goku Uniforms. The animation is unparalleled, making the action an incredible delight to watch.
20. Hellsing & Hellsing Ultimate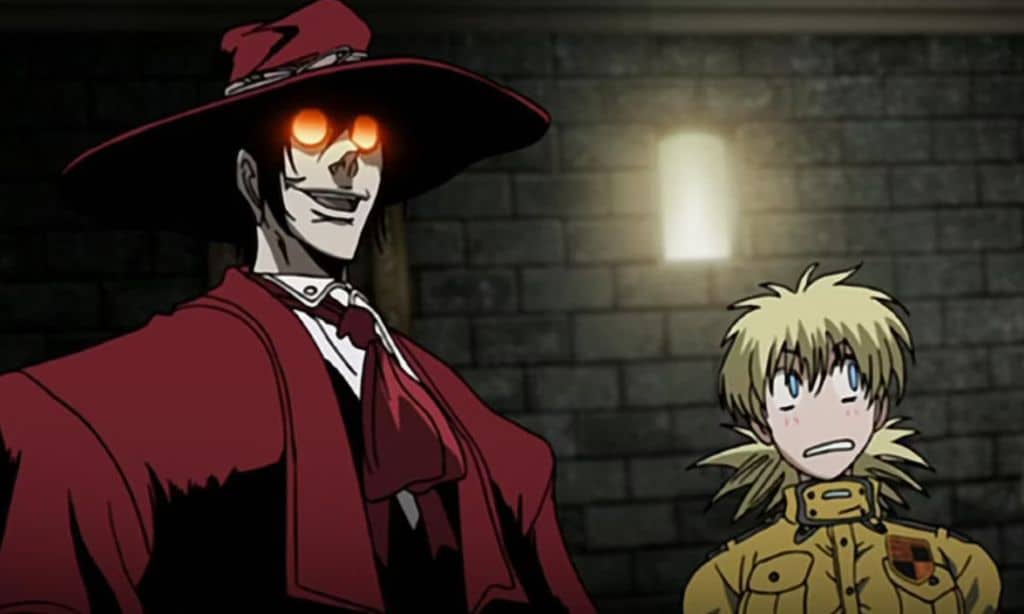 Genre: Action

IMDB Rating: 7.8
The manga Hellsing has two anime adaptations. The first wandered significantly off track, yet it is still worth seeing for the music alone. Hellsing Ultimate, the reboot, adheres more closely to the manga and is regarded as the superior of the two editions. Both anime are packed with action and are rather short.
On the flip side, character development in this gory vampire carnival of gore and snark falls short. Hellsing Ultimate is ideal for action lovers looking for over-the-top characters, nasty combat, and outstanding animation.
Best Anime Series of All Time: Comedy Anime
Many comedic anime titles have been released, including slice-of-life, isekai, sci-fi, romance, yashiki, and many others. We are not complaining; by far our favorite genre is comedic anime.
There are now an almost infinite amount of hysterically humorous anime series and movies to pick from, all of which are easily accessible via
streaming sites
.
It was tough, as one might assume, to narrow down the best comedy anime to only 20 choices. But your gal has seen 'em all, and I've chosen the greatest ones available with a range of sub-genres in mind, so there's something for everyone.
As is customary, I've included all of the information you'll need to discover the best anime for you, such as MyAnimeList ratings, plot summaries, reviews, and streaming deals.
1. Gintama
Genre: Comedy

IMDB Rating: 8.7
It's as if Family Guy was an anime, only funnier and with some awesome fights thrown in.
Let me clarify before you flame me for comparing it to Family Guy. This show parodies and references everything and anything. What are its main strengths and weaknesses?
Because getting the reference is like high-fiving the creator in slow motion, yet getting it is like bringing great dishonor to your family. Or you can turn it off and go on.
Consider viewing YGO Abridged without having ever seen the original Yu-Gi-Oh! It may be amusing, but a lot will pass you by.
2. KonoSuba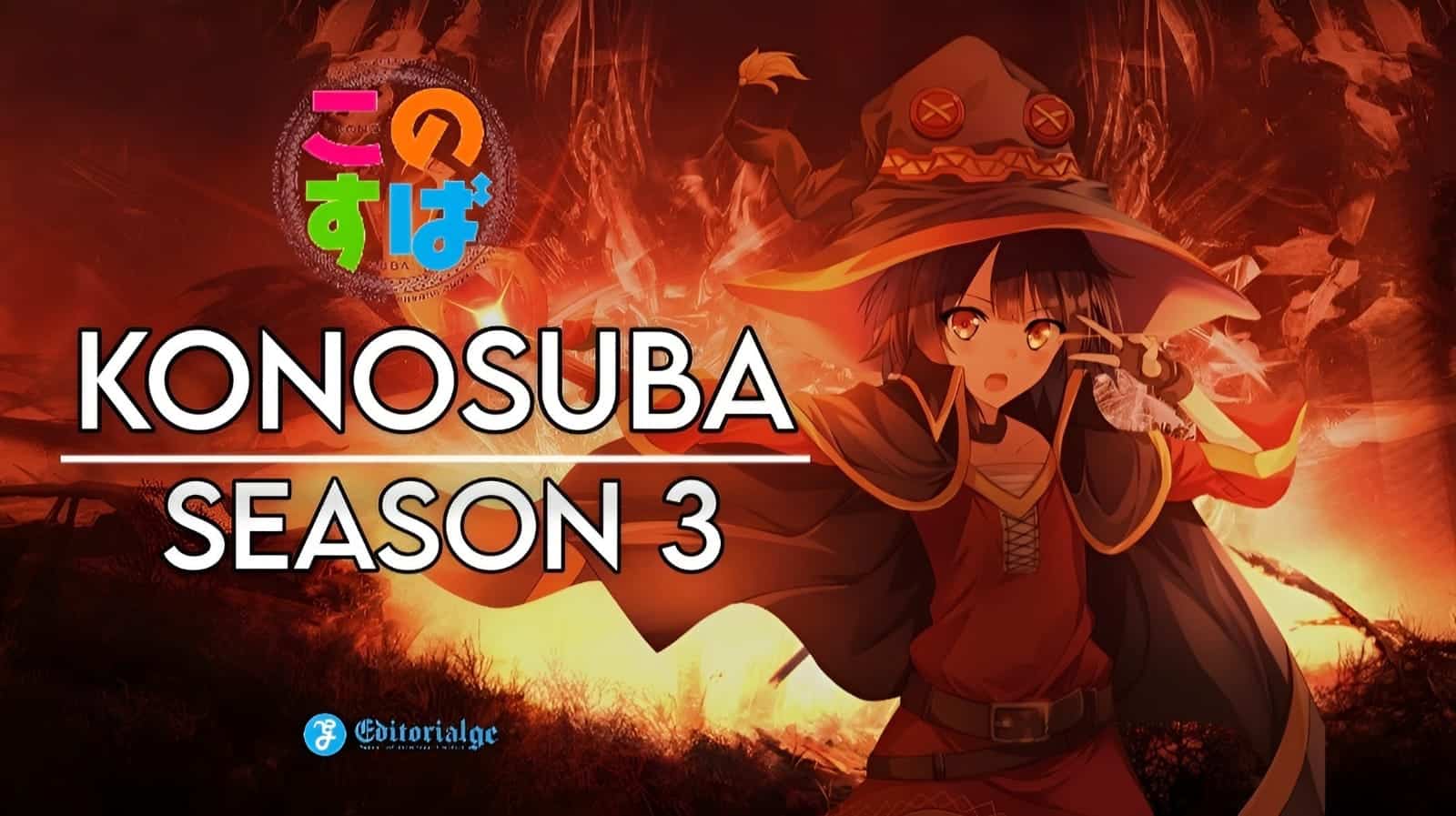 Genre: Comedy

IMDB Rating: 7.8
However, I believe KonoSuba has one of the best ensembles in anime. The main cast, especially Kazuma, Megumin, Aqua, and Darkness.
Their banter never ceases to amuse. And, despite the fact that several of the characters are quite one-dimensional, the show avoids becoming monotonous.
When it comes to humor, Kazuma, in particular is a hidden gem. You can see the writer is having a good time with his dialogue.
The supporting characters, who are never in the spotlight for too long but are nonetheless remembered, are also good.
My personal favorites in the show are Kazuma's duel with Mitsurugi and the subsequent force of his spooky hand gestures.
3. The Disastrous Life of Saiki K.
Genre: Comedy

IMDB Rating: 8.3
From Devilman Crybaby, I knew Netflix anime might be good. But Saiki K. gave me hope that it could also be hilarious.
The overarching plot is unimportant in this humor anime, albeit a few multi-episode arcs exist.
Overall, Saiki is a really bizarre comedy. Saiki is essentially a nerfed version of Minecraft's creative mode. Therefore, the options are limitless.
There are numerous small details that make me enjoy the show. Kaidou's theme song, Terukashi's inner diva, and Nendou being Nendou are all references to the Dark Reunion.
The humor isn't as crass as it is in some of the other entries on this list. You can enjoy the show even if you've never seen anime before. It's actually designed for a wide range of consumers, which is why I believe it's on Netflix.
Can we also enjoy how Saiki is constantly complaining? Not in the annoying Asuma shrieking style. I mean, the dude is so over everyone; it's hilarious.
4. Grand Blue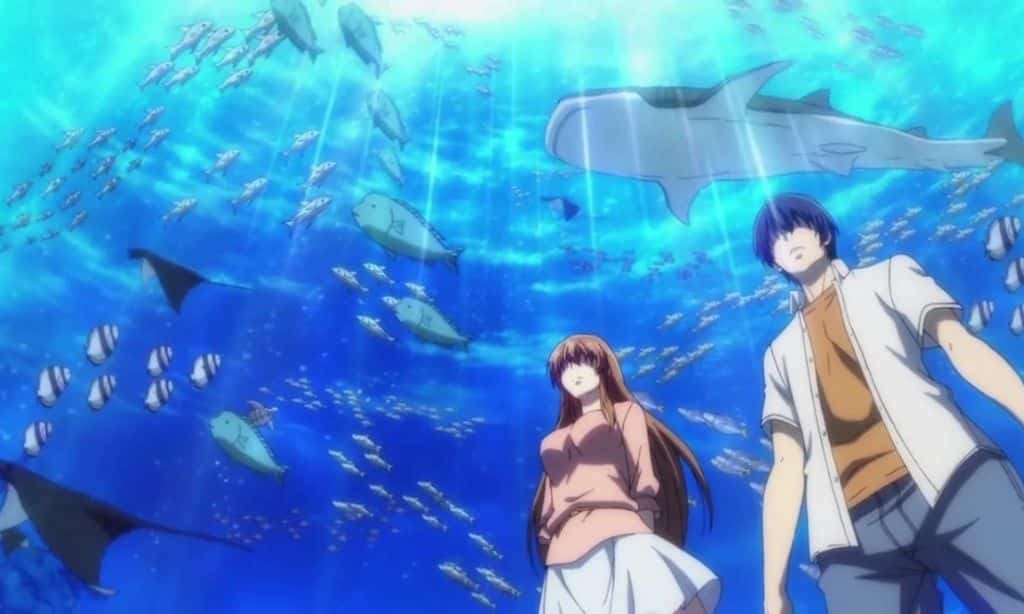 Genre: Comedy

IMDB Rating: 7.8
In Love Hina, we met the "lusty teenage boy" archetype that is common in comedy anime, and he reappears in Grand Blue as Iori Kitahara.
Grand Blue's sun-drenched seaside location echoes the light, breezy comedy, which incorporates lots of blurred nudity as Iori becomes engrossed in the intrigue surrounding the local diving club.
The hardships and tribulations of adolescence provide fertile ground for entertaining anime, and Grand Blue is an excellent example of the genre.
Gintama fans will recognize the resemblance to Grand Blue's brand of comedy, which is frequently ridiculous and meaningless in the nicest possible way.
5. Haven't You Heard? I'm Sakamoto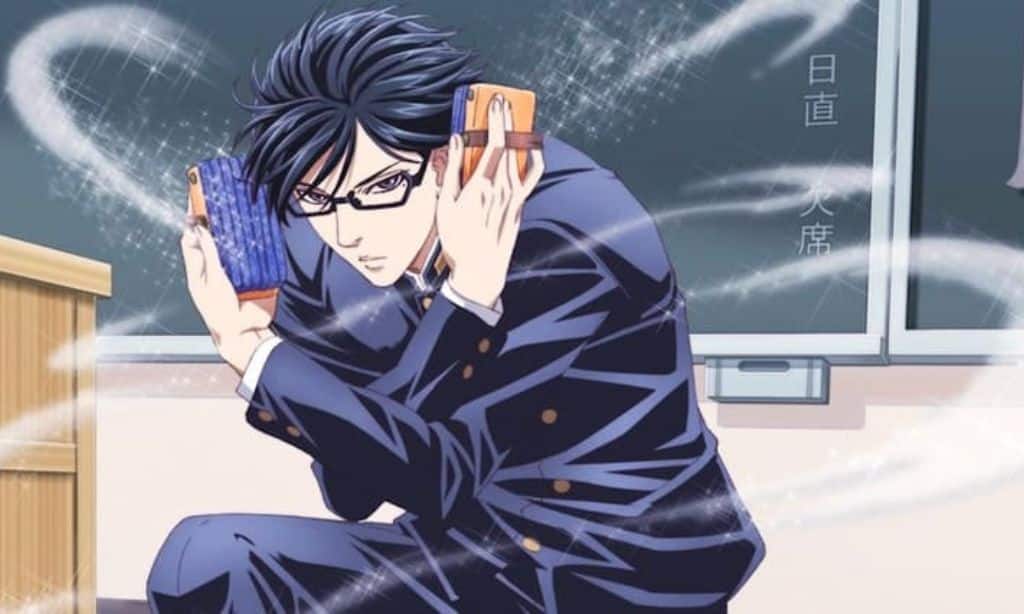 Genre: Comedy

IMDB Rating: 7.1
While One Punch Man is about a fighter who can do almost anything, Haven't You Heard? I'm Sakamoto is about a main character who is also very smart.
Sakamoto gives up his skills so that he can be cool. So cool, in fact, that even when his friends try to ruin his name, they can't seem to do it.
It's nice to see a creator take on the task of making a "perfect" character funny and interesting. Usually, comedy is about characters who make us cringe, so it's nice to see someone do it.
Even though Haven't You Heard? I'm Sakamoto can sometimes feel like it's going over the same ground, but Sakamoto's cocky way of getting through life is funny. 
6. Daily Lives of High School Boys 
Genre: Comedy

IMDB Rating: 7.8
Daily Lives of High School Boys is a comedy about coming of age that centers on Tadakuni, Hidenori Tabata, and Yoshitake Tanaka.
This Sunrise-made series was directed by Shinju Takamatsu, who also worked on Mobile Suit Gundam. It looks at the boys' unfulfilled goals and dreams and the disappointing reality of school life.
For good measure, Takamatsu throws in giant robots and major romantic problems in between the boring parts of their everyday lives.
The result is a slice-of-life anime that is funny and shows how sad and happy high school can be.
7. The Devil as a Part-Timer
Genre: Comedy

IMDB Rating: 7.5
If you only looked at the title, you might think it was just another Isekai seasonal power fantasy story, but oh boy. At the end of the day, it's just a funny slice-of-life anime with the strangest main story.
Like when you're just minding your business flipping burgers so you can pay your rent next month, Lucifer shows up and starts blowing things up. Just to become a shut-in in the next show. Yeah, it won't make much sense until you look into it.
Also, don't forget about your worst enemy, who doesn't know if she's meant to kill you or not and works in customer service. I don't know, man. This show's idea just got me and hasn't let me go.
8. Barakamon
Genre: Comedy

IMDB Rating: 8.2
Barakamon is the kind of summer show that makes you want to laugh. There are no real out-of-this-world cliches, storylines, or twists. Just a really funny comedy about people.
It also feels different because there are no high schools, basketball players, or computer games in it. But rather writing and the country.
Sei Handa is sent to the Goto islands to think about what he did when he lost his temper and punched a warrior. Here, the supporting cast comes into play, with a bunch of braggart kids, nosy old men, and everything in between coming to bother our main character.
The main part of this comedy is how all of the characters interact with each other and go on adventures together.
9. +Tic Elder Sister (Plastic Nee-San)
Genre: Comedy

IMDB Rating: 6.6
Do you want a one-night laugh and to never talk to me again? Then you should get Plastic Nee-San! It is a set of twelve 2-minute skits that are all very funny.
The show does a great job of building characters quickly. In less than half an hour, you feel like you already know these people.
It also doesn't leave much room for fluff. Everything ends with a joke, and there isn't much time between laughs.
The humor is not subtle at all, and the show doesn't take itself at all seriously. You'll notice this in a minute or two.
10. Isekai Quartet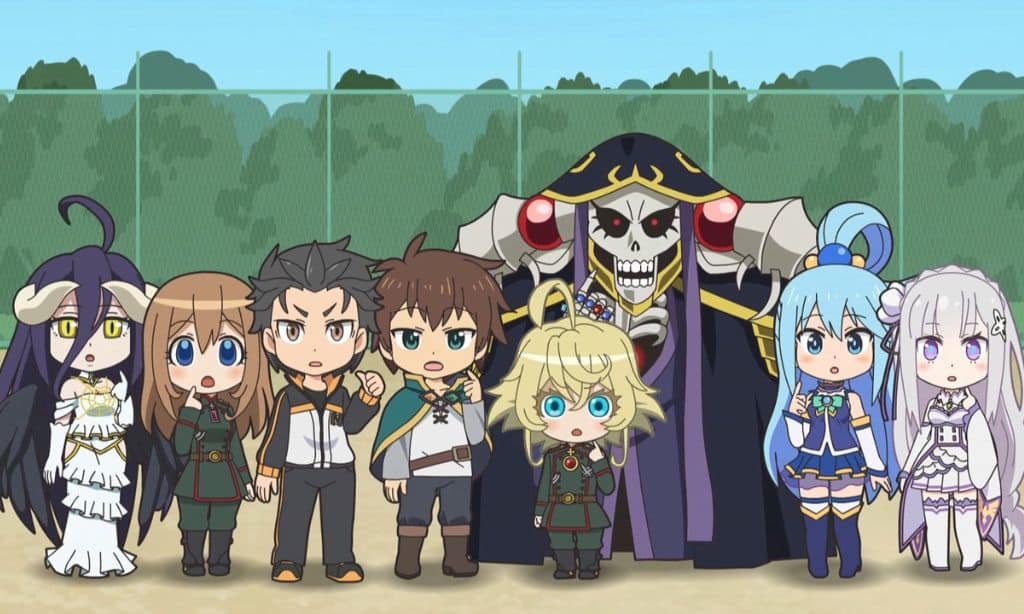 Genre: Comedy

IMDB Rating: 6.9
Isekai Quartet is a mix of KonoSuba, Overlord; Re: Zero, and Saga of Tanya the Evil, so if you've seen any of these shows, you'll feel right at home.
As the name suggests, this is another Isekai series that takes place in a made-up game world. This time, it's a high school world.
The super-distorted characters and cute art in Isekai Quartet are charming, and the crossover elements turn the genre parody parts into a sort of meta-comedy.
If you haven't seen the anime series that Isekai Quartet is based on, you might miss some of the jokes, so you should watch those series first.
11. My Neighbours The Yamadas
Genre: Comedy

IMDB Rating: 7.1
Isao Takahata brought the 1990s to a close with My Neighbors the Yamadas, one of Studio Ghibli's most charming and funny movies to date.
Based on the popular slice-of-life manga by Hisaichi Ishii, it is a wonderful look into the everyday life of a typical Japanese family through a number of short stories.
Even though the plot might make you think of Family Guy or The Simpsons, My Neighbors, the Yamadas make funnier statements about family life in a more subtle way.
Takahata's stylized style and beautiful, simple character designs for his later work, The Tale of Princess Kaguya, hint at what was to come.
12. Excel Saga
Genre: Comedy

IMDB Rating: 7.5
Some of the best anime comedies make fun of the art form by making fun of its tropes and traditions and making fun of well-known series. Excel Saga is one of the few comedy animes that works as well as it should. Its space opera setting lets it make fun of everything from Astro Boy to super-deformed robots.
When it first came out, the title of Excel Saga was "quack experimental animation," and each episode's free-for-all mockery of different genres shows that this was the idea behind it. It's loud, funny entertainment with a lot of jokes, which makes it fun to watch more than once. 
13. The Tatami Galaxy
Genre: Comedy

IMDB Rating: 8.4
Masaaki Yuasa's version of The Tatami Galaxy is an intriguing twist on the recurring theme of life featured in the classic comedy Groundhog Day. Instead of repeating the same day, protagonist student Watashi is cursed to relive his college life, which develops differently in each episode.
The Tatami Galaxy explores every funny undertone of the notion, with rapid-fire banter, strange side characters, and a few surreal twists and turns.
If you liked The Tatami Galaxy and want more anime like it, check out the semi-sequel Night is Short, Walk On Girl.
14. To Be Hero
Genre: Comedy

IMDB Rating: 6.7
First, you have a regular plumber. Pretty attractive yet lethargic with a dash of sleaziness. He spends his days hitting on women and bragging about his superpower: the ability to identify the size of a woman's hips at a glance. But, wouldn't you know it, he suddenly has superpowers… after pulling a Mario and falling down a pipe (to be more specific, a toilet pipe).
The only drawback is that he is now an obese and ugly man whose own daughter does not recognize him.
If you don't think "sucked down a Toilet to gain superpowers" sounds like a great old comedy, you must have other tastes!
15. Prison School
Genre: Comedy

IMDB Rating: 7.6
There are no words to describe Prison School. It belongs in its own category, which is NSFW.  To summarize the plot, five filthy lads are imprisoned for one month for spying on several girls taking a shower. And somehow, once in prison, they became even more perverse.
The anime is similar to a boy's locker room. There's plenty of fanservice to go around, as well as sexual innuendos and obsessions in your face. The show also addresses some of humanity's most pressing issues. Such as whether boobs or butts are superior. The genuine questions, you know.
16. Shimoneta
Genre: Comedy

IMDB Rating: 7.0
In Shimoneta's universe, all pornographic content is prohibited, and chastity is strictly enforced, leaving sexually dissatisfied teenagers to walk the earth and make do with what they can.
So it's up to our "terrorists" to spread the law of the obscene across the city once more. They all wear their undergarments over their heads and make vulgar gestures in public. That's the
type of entertainment
you're in for, so be prepared.
Do not, under any circumstances, watch this with your family or newly acquired acquaintances. Despite the fact that the show is mostly a comedy, it received an R rating for a cause.
17. Rent A Girlfriend
Genre: Comedy

IMDB Rating: 7.1
After a bad breakup, Kazuya Kinoshita needs someone to hang out with. He uses a service to get a "rental girlfriend" and meets Chizuru Mizuhara. Kazuya has a great date, but he can't get rid of the feeling that he's being played, so he doesn't like her very much.
Because of Kazuya's small acts, he runs into Chizuru again, but this time it's a lot worse. Even so, a strange chain of events forces them to keep trying to date each other. Rent a Girlfriend may not be the best anime, but it's a great guilty pleasure for a comedy.
18. Daily Lives Of High School Boys
Genre: Comedy

IMDB Rating: 7.8
Daily Lives Of High School Boys feels like Ed, Edd, and Eddy if it were set in a high school and was a cartoon. The story follows Hidenori, Yoshitake, and Tadakuni, three boys at Sanada North High School.
Together, the three of them are drawn into one fantastic journey after another, all of which take place in their own minds. Like most slice-of-life comedies, the show isn't "about" anything. Daily Lives only shows high school boys at their most innocent and funny. Since it's about kids just trying to get through their day, everyone can relate to it.
19. Tonikawa: Over The Moon For You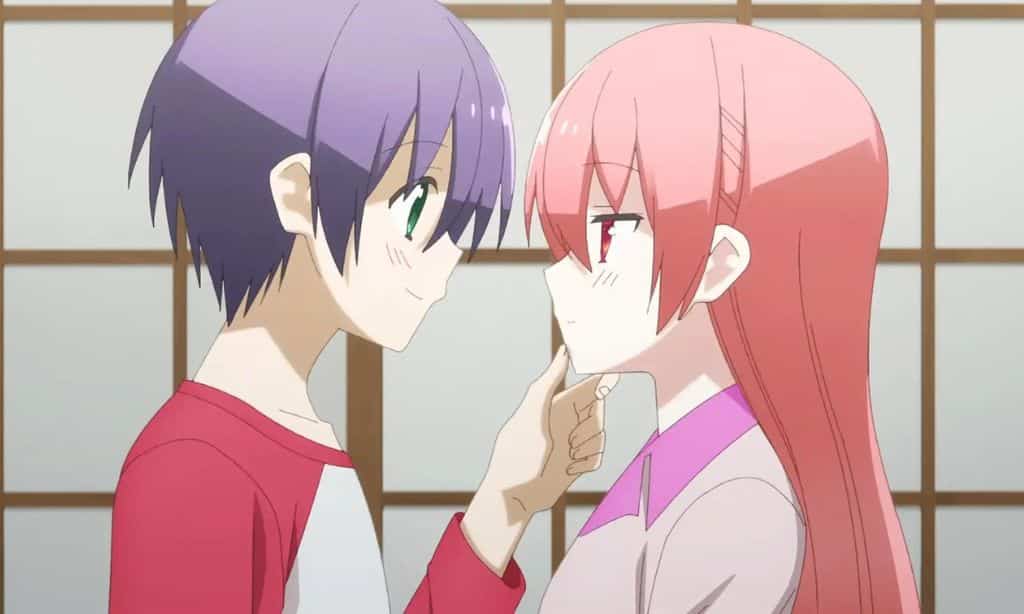 Genre: Comedy

IMDB Rating: 7.7
People get tired of seeing relationships waste too much time at the beginning, with little progress on whether there is a relationship or not. Tonikawa is a romantic comedy about two 18-year-olds who get married right away.
It starts with Nasa Yuzaki telling Tsukasa Tsukuyomi that he loves her after she saves his life from a truck. Nasa asks Tsukasa to be his girlfriend after she saves his life. Tsukasa, on the other hand, asks Nasa to marry her first. Tsukasa comes back into Nasa's life years later, but this time she has a marriage contract. When the two main characters are already married, they have to deal with a whole new set of problems as they learn to be a couple.
20. The World God Only Knows
Genre: Comedy

IMDB Rating: 7.3
Keima Katsuragi is great at dating simulation games, but he seems too interested in 2D girls to want to date in real life. But a Spirit Hunter from Hell gives Keima a new task: he wants him to find a way to catch the hearts of a group of evil spirits that have gotten away and are now living in young girls.
Keima doesn't care about real girls, but since he accepted the task, he has to find a way to save all the possessed young women. If he fails, he and his partner Elsie will both get their heads cut off. The World God Only Knows was a very popular show at the beginning of the 2010s, especially among fans of Shonen romcoms.
20 Best Sci-Fi Anime Series of All Time
In general, many TV shows and series in the science fiction field covers everything from going back in time to going to space. But when it comes to anime sci-fi shows, there are a lot of different things to look into. So, figuring out which ones are worth watching can be hard. But don't worry; this list will help you decide which anime shows to watch.
1. Legend Of The Galactic Heroes (1988)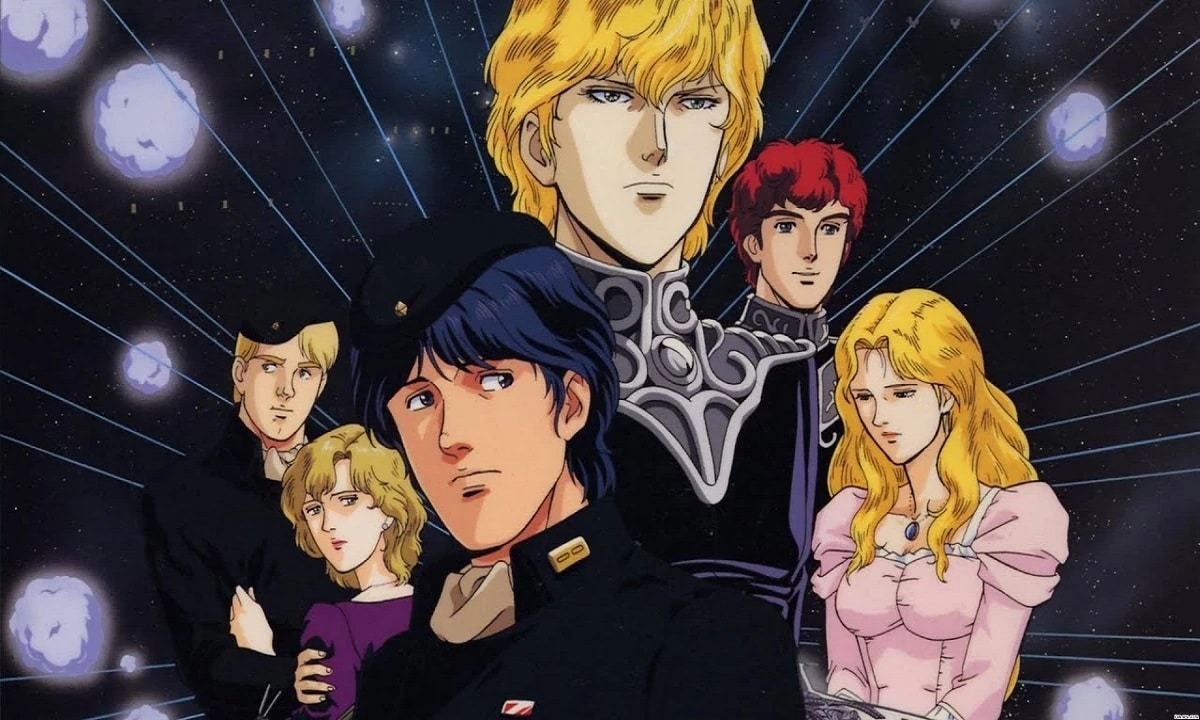 Genre: Sci-Fi

IMDB Rating: 9.0
Even though there are alien races and scenery from other worlds in sci-fi, most of the time it is about people. Legend of the Galactic Heroes is a space opera that takes place during a war between the Goldenbaum Empire and the Free Planets Alliance. It has a huge cast of characters from both groups and all walks of life, and many of them show what it means to be human.
LoGH is the best sci-fi anime story ever written, even though it's not the best-drawn or most exciting show out there. To be honest, you could make a case for taking "anime" out of that line.
2. Cowboy Bebop (1998)
Genre: Sci-Fi

IMDB Rating: 8. 9
Cowboy Bebop is one of the most popular and loved cartoon shows of all time. It had a big impact on anime when it first came out in the late 1990s. The fun, easy-to-watch show takes place in the far future and is about a cool bounty hunter named Spike Spiegel. He goes on adventures with his friends, doing jobs for money and seeing more of the galaxy.
Cowboy Bebop is a nice change of pace from most anime's over-the-top, crazy, and weird tropes. It's a simple, jazzy detective story with great music and characters.
3. Steins; Gate (2011)
Genre:  Sci-Fi

IMDB Rating: 8.8
Get ready for a great story, music, art style, characters, and ideas in an anime. The visual novel that Steins; Gate was based on was just as popular as the show. In the series, a group of scientists and friends build a machine that can send messages through time, which has surprising effects on both the past and the present.
People love Steins; Gate for its tense second cour, logical sci-fi ideas, and desire to take risks. Also, the anime doesn't rush to get to the action. It takes over 10 episodes to show how the key characters live.
4. Neon Genesis Evangelion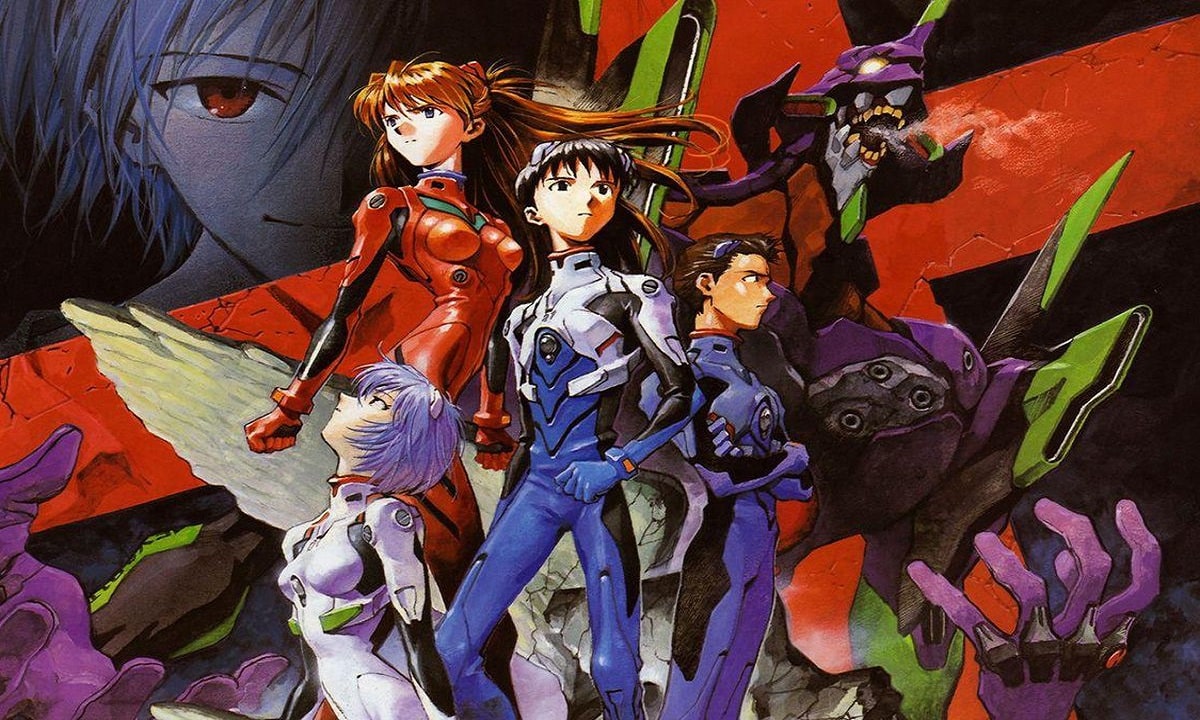 Genre:  Sci-Fi

IMDB Rating: 8.1
How can you talk about science fiction without discussing one of the best TV shows ever? Set 15 years after the Second Impact, a major disaster; the world must now fight Angels who have invaded Tokyo-3. Even with the most powerful weapons, the only way for humans to protect themselves from these creatures is with giant robots called Evangelions. Shinji Ikari, who is 14 years old, returns to Tokyo-3 after his father leaves him there.
He is the only one who can safely pilot Evangelion Unit-0, a new robot with synchronized biometrics. But, of course, this doesn't come without repercussions. When the young boy drives the robot, he suffers from psychological stress.
5. Fullmetal Alchemist Brotherhood
Genre: Sci-Fi

IMDB Rating: 9.1
In a world where alchemy is common, the story is about two brothers, Edward and Alphonse Elric, who find themselves in a harsh new world after a failed alchemy project in their home. Even though changing people into other things is against the law, the brothers still try to bring their dead mother back to life.
Unfortunately, because of this, Alphonse loses his body, and Edward loses an arm and a leg. After being saved from the terrible event, the brothers train for years before going in search of the Philosopher's Stone, which will let them get their bodies back. Even though this is the most popular anime on MyAnimeList, it is still in the top three for sci-fi shows.
6. Psycho-Pass
Genre: Sci-Fi

IMDB Rating: 8.2
This sci-fi cartoon is a real gem. It feels a lot like Cyberpunk. In the 22nd century, the Sibyl System was created. This is a piece of technology that helps the police force figure out if a person is trying to do something bad. This is called a "Psycho-Pass," and it helps Inspectors keep the law and maintain justice by making it easier to catch people with bad intentions.
Akane Tsunemori, a young woman who wants to do right, goes out into the field. But she soon finds out that the Sibyl System isn't as perfect as everyone thinks it is, and her idea of what fairness is quickly changes.
7. Code Geass
Genre: Sci-Fi

IMDB Rating: 8.2
Many people say that if you liked Death Note, you'd definitely like Code Geass. There are some parallels, but the two shows are very different. Japan is now called Area 11 because the Holy Empire of Britannia took it over.
People in Area 11 have lost their ability to rule themselves, so the Empire uses powerful giant robots called Knightmares to keep order. Lelouch, the black prince, finally decides that he has had enough and uses the power of Geass to build a world that matches his own ideas.
8. Shelter
Genre: Sci-Fi

IMDB Rating: 6.5
Is this really a show if it's only six minutes long? Well, it's an anime, so the words don't matter. I'm starting this list with Shelter as a gentle nudge to take a few minutes out of your day to watch this beautiful short film that looks like a music video.
As you might guess, the story isn't that hard to understand. But in its own way, it is beautiful. When you watch it, you'll see how the sci-fi part comes into play.
And what I'm really trying to say is that the size of the movie doesn't matter; what does matter is how the sound waves move.
9. Time of Eve
Genre: Sci-Fi

IMDB Rating: 7.2
We've seen a lot of shows about robots that become self-aware and try to kill everyone. But what happens if they don't take a bold approach?
In Time of Eve, we see self-aware androids being used as tools, which makes them like second-class people. The only place for the androids to go is a place called Time of Eve, where humans and androids are treated the same.
10. Mobile Suit Gundam (1979)
Genre: Sci-Fi

IMDB Rating: 7.9
Even though it came out more than 40 years ago, Mobile Suit Gundam is still being made into new
TV shows
, movies, toys, and games. The series had such a big impact on sci-fi and anime in general that it pretty much goes beyond the genre. Gundam is still used as a reference in mecha cartoons to this day.
11. Ghost In The Shell (1995)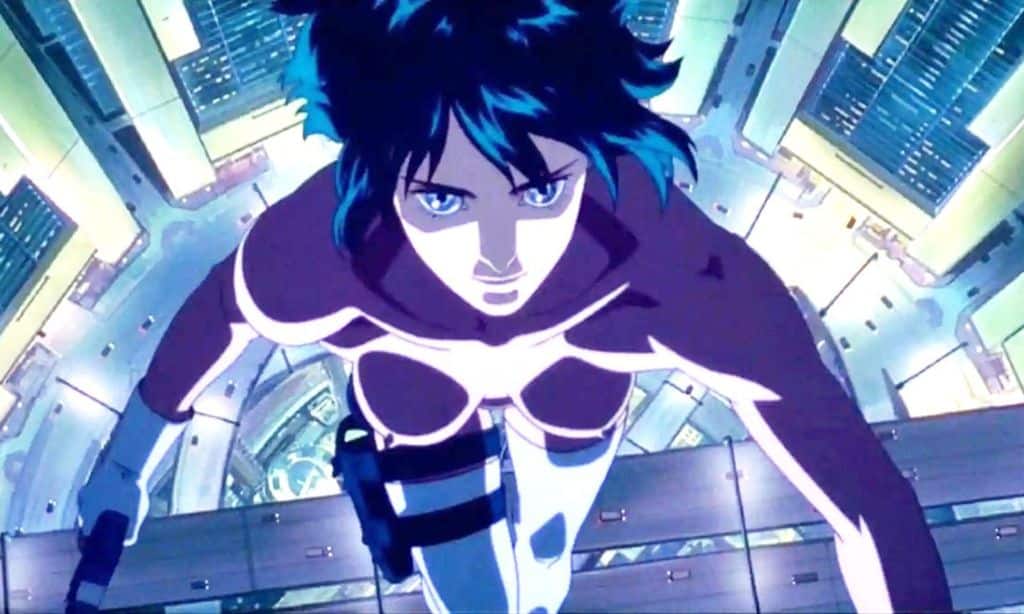 Genre: Sci-Fi

IMDB Rating: 7.9
With so many books, films, shows, and video games all themed on this story, it's a no-brainer that Ghost in the Shell is one of the greatest sci-fi anime of all time. This Japanese cyberpunk anime is based on the highly-acclaimed manga of the same name, following the story of a technologically advanced cyborg public security agent named Mokoto who is faced with the psychological ideas of what makes humanity and self-identity.
Ghost in the Shell is powerful, beautiful, and filled with incredible music. The films and series need to be watched by any fan.
12. Speed Grapher
Genre: Sci-Fi

IMDB Rating: 7.1
When dangerous monsters that want to kill all humans show up on Earth, Shinji Ikari is pulled into a world of robot fighting unlike any other. People love Neon Genesis Evangelion because of its beautiful art, complicated story, and deep characters, especially Shinji and Asuka.
The story of NGE is dark and hard to put down. It looks at how children who are forced to carry the weight of humanity's future would naturally develop psychological stress. The 1990s series is ambitious, hard, and sad, and End of Evangelion is a great way to bring it all to a close. You should also watch Rebuild of Evangelion.
13. Gurren Lagann (2007)
Genre: Sci-Fi

IMDB Rating: 8.3
This very famous anime shows a wild, out-of-this-world future where all people live in underground villages to avoid the dangers of the Earth's surface.
Simon and Kamina, two children, leave their sad life underground and go to the surface, where they meet people who help them make peace with the dangerous robot fiends and Beastmen. Gurren Lagann is known for its bright, clean art style and fast-paced action scenes that are animated smoothly and cleanly. Gurren Lagann is great in many ways, not just how it looks. The heroes, the bad guys, the story, and the way it moves are all great.
14. Astro Boy
Genre: Sci-Fi

IMDB Rating: 6.2
It started airing in the winter of 1963, making it the oldest cartoon on this list. And, of course, it's still one of the
best science fiction shows
ever. The story takes place in 2003, and Professor Tenma loses himself in making a robot boy named Atom. He sets Atom to always be good, but when he realizes that Atom will never grow up, he sells him to a bad circus owner. In the end, Professor Ochanomizu takes Atom in as his own son and tells him to use his powers for good.
15. Trigun Stampede
Genre: Sci-Fi

IMDB Rating: 7.8
It takes place in Noman's Land and tells the story of Vash the Stampede, who is known as a dangerous threat to society. But all of this is because of what his evil twin brother Knives Millions has done. Vash has the nickname "The Humanoid Typhoon" because trouble and damage seem to follow him around. When bounty hunters put a price on Vash's head and go after him, things get worse, of course. Even though Typhoon is very good at shooting guns, his most dangerous enemy is still Knives Millions.
16. Made in Abyss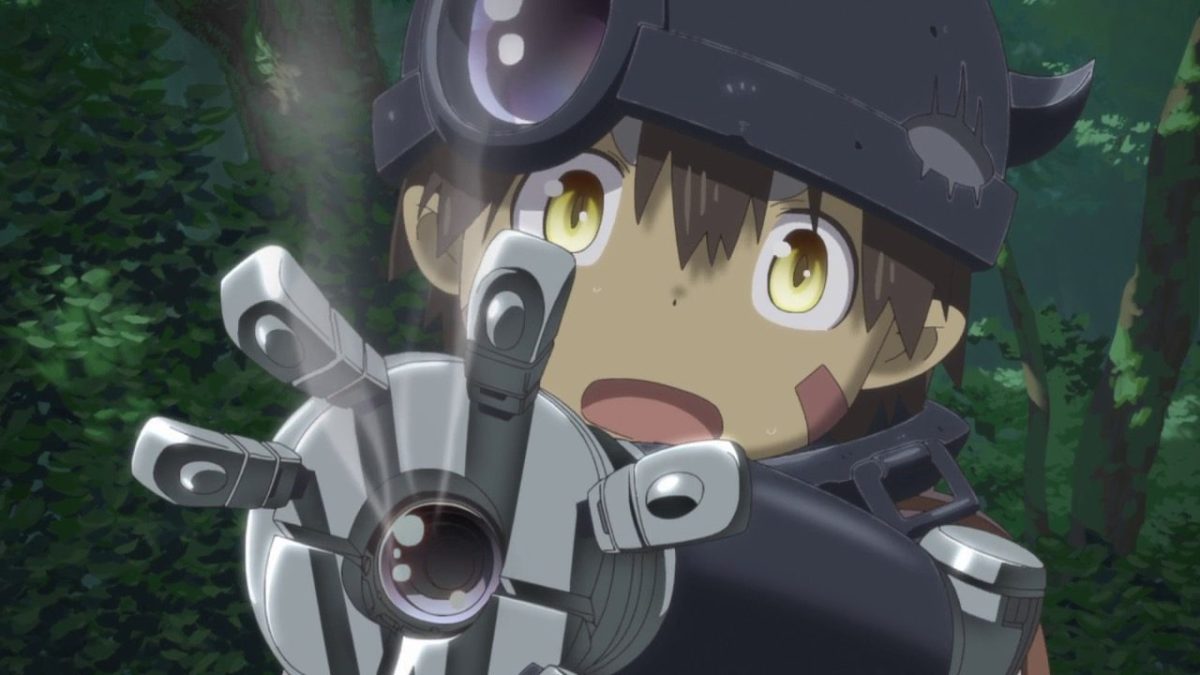 Genre: Sci-Fi

IMDB Rating: 7.4
The Abyss is a huge hole that seems to go on forever. No one knows where it came from or when it first showed up. Many brave people have become Divers and gone down into the strange Abyss to explore now that a town has grown up around it. The only problem? The harder it is to get back to the top, the deeper you go.
So, when White Whistle Lyza the Annihilator's daughter, Riko, meets a strange robot boy named Reg, they decide to go look for Lyza at the bottom of the Abyss. Since Riko is only a child, the trip is hard and rough.
17. Heavenly Delusion
Genre: Sci-Fi

IMDB Rating: 8.2
Since the anime just came out, it is hard to say if the story as a whole is as good as manga users say. But so far, the anime series is a great way to start off this list of the top fifteen anime. In a world after the end of the world, the people who are left are now being raised behind big walls. The kids are being raised by robots that look like nurses, and everything seems to be going well. But from the outside, the world has turned into a nightmare where there is no technology left.
Also, strange magical beings have been living there. While this is going on, Maru and Kiruko are outside, looking for what they can call "Heaven." But because they have been looking for so long, they are starting to think that maybe it doesn't exist.
18. Casshern Sins
Genre: Sci-Fi

IMDB Rating: 7.0
The story takes place on a dying Earth where androids and humans try to survive in any manner they can. The protagonist is an eternal robot who is struck with amnesia and must relearn what it means to live, die, love, and suffer.
The problem is that some people believe that consuming the protagonist, Casshern, will grant them immortality.
So, at least one person attempts to attack Robo-Ban per episode, and in between these bouts, we get to ponder what life means to us. A strange pairing but a brilliant one.
19. God Eater
Genre: Sci-Fi

IMDB Rating: 6.9
The art style may appear to be a serious issue at first look. But gosh, it grows on you. The plot is set in a post-apocalyptic world where aliens roam the streets and generally cause havoc.
As a result, a special unit is formed to deal with these monstrosities. That is essentially all you need to know to get started.
The start is a little slow, but it doesn't stop for a second once it starts rolling. And the plot armor gets thinner and thinner.
The story might not take your breath away. However, the beautiful art design and the action will keep you entertained.
20. Ergo Proxy
Genre: Sci-Fi

IMDB Rating: 7.9
Some shows can have the most complicated worlds and still tell a fairly straightforward/easily consumable story… Then there's Ergo Proxy. The most constipating story you didn't realize you needed.
All I can reveal is that it takes place in a post-apocalyptic world where a few humans live with the assistance of their androids.
The androids, however, begin to become self-aware. Everything after that is a mystery… a blur… and a spoiler-free zone. So, if you want some dirty, psychological, mechanical, and ethical awesomeness, watch this.
20 Best Horror Anime Series of All Time
With spooky TV episodes and movies, there are classics and real stinkers, and the same can be said of anime. Fortunately, horror is a subject in which the medium thrives. Whether Halloween is around the horizon or you're just looking for something, particularly creepy, we've compiled a list of the most spine-chilling, horrifying anime series available.
Grab a blanket because you're about to embark on a journey through the best horror anime series ever.
1. Another (2012)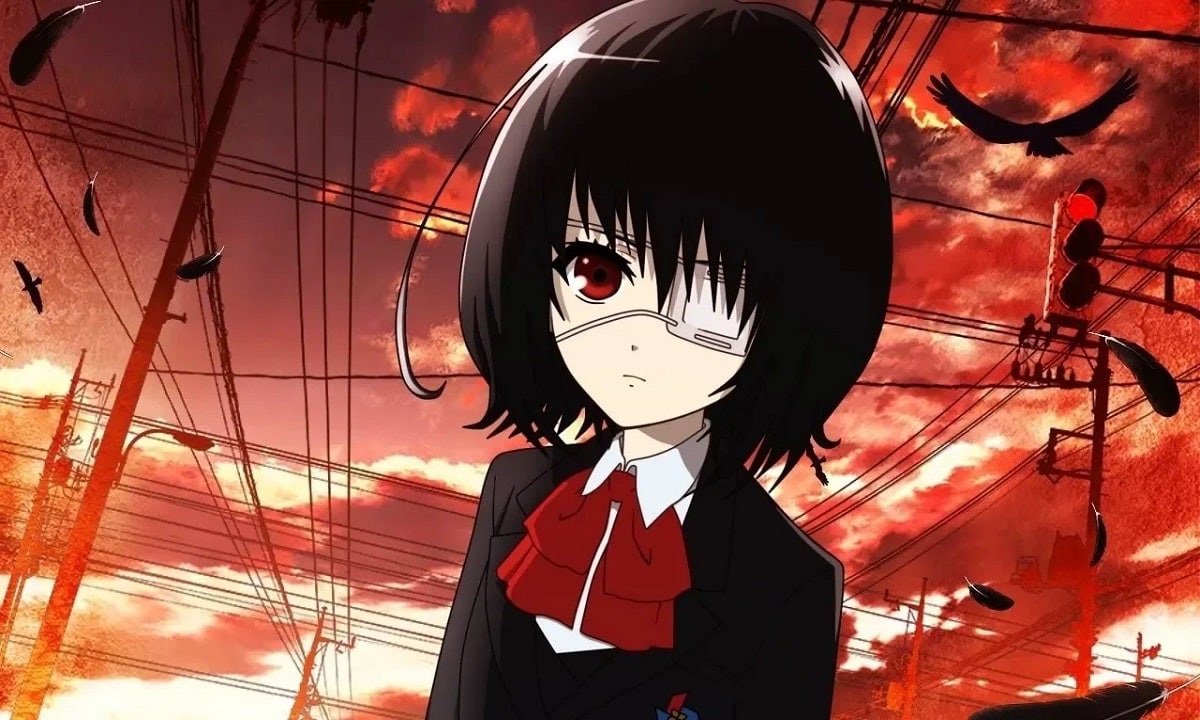 Genre: Horror

IMDB Rating: 8.1
Another good entry point into Japanese horror. It chronicles a sequence of odd, gruesome deaths surrounding a mysterious group of students and feels more like a movie than an episodic adventure. One curious transfer student is entrusted with determining why his colleagues are dying over and over.
But there's one girl with an eyepatch who appears to be the only one who can see what's going on: she's the key to contacting the spirits swirling about them thanks to her capacity to speak with the supernatural world. This unsettling story is an exciting supernatural adventure that is especially suitable for newcomers to horror anime.
2. Death Note (2006)
Genre: Horror

IMDB Rating: 8.9
There's a reason Death Note is a classic. This wish-fulfillment horror film introduces viewers to the world of Light Yagami, a hyper-aware adolescent who discovers an unusual and life-changing discovery. Light embarks on a fascistic crusade to eradicate the world of crime after discovering the Death Note, a mystical notepad that permits him to kill anyone whose name he writes on its pages. Light becomes one of the most fearsome anime antagonists of all time as judge, jury, and executioner.
However, the intriguing and intelligent detective known only as L is determined to unravel the unexplained string of global deaths that all point back to Light. Death Note is a really iconic horror anime, a darkly delightful mystery that explores big questions while remaining dependably entertaining.
3. Higurashi When They Cry (2006)
Genre: Horror

IMDB Rating: 7.8
This twisty time loop spin on folk horror follows Keiichi Maebara, a young kid who lives in the seemingly beautiful rural community of Hinamizawa. However, sinister secrets at work appear to be linked to a weird government operation. Things get deeper and worse in this truly terrible narrative as Keiichi becomes more engaged with the mystery.
You've probably already seen this infamous anime series if you prefer puzzle-box storytelling and slasher-style deaths with a conspiracy twist. While the original 2006 version of the show is now difficult to locate, a 2020 remake is currently available on Hulu. If you like that one, you can also see the prequel remake, which will be released in 2021.
4. Boogiepop Phantom (2000)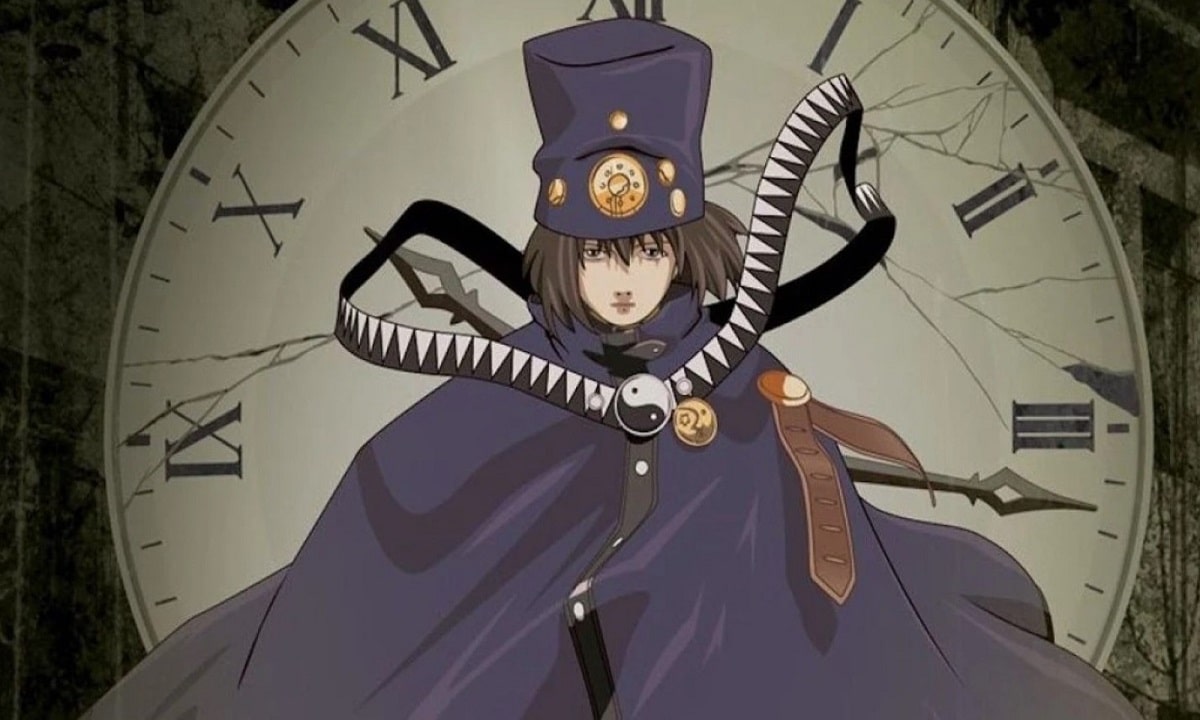 Genre: Horror

IMDB Rating: 7.3
Unexplainable incidents begin to haunt a group of high school students as a weird light shines in the sky in this evocative and utterly unusual entry on our list. A mythological figure known as Boogiepop connects the individuals in a large ensemble story.
The urban legend looms big over these gloomy tales, rumored to be the incarnation of death, as a rash of grisly murders generates a newfound interest in the mythological Boogiepop. Though an overarching mystery links the episodes, you may watch it as an anthology, with each vignette saturated in weird undertones and flawlessly skin-crawling storytelling.
5. Berserk (1997)
Genre: Horror

IMDB Rating: 8.7
Berserk, one of the most cult-famous and difficult-to-find series, is a rare jewel for anyone willing to go out of their way to find the original 1997 anime. (Hint: YouTube is your best bet.) The series begins in an alt-universe Hundred Years' War, following a young mercenary known only as Guts, who carries a comically large sword, joining the feared Band of the Hawk, led by the enigmatically charismatic Griffith.
It is adapted from Kentaro Miura's legendary manga, known for its incredibly detailed art and intricate plots, and was ultimately never finished before Miura's sudden death at 54. What appears to be a well-told drama about the horrors of war quickly devolves into a scary dark fantasy enveloped by demonic powers. Though Netflix offers a three-movie CGI rendition of the series arc, the 1997 Berserk is worth seeking out just for the fantastic, moving to open and closing themes.
6. Black Butler (2008–2009)
Genre: Horror

IMDB Rating: 8.7
Ciel Phantomhive is the Phantomhive household's 13-year-old leader. Despite his youth, he is a member of a prominent family that serves England's Queen Victoria. He's a great detective, a la Sherlock Holmes who assists the Queen's police in solving crimes in London's sordid underbelly—but he doesn't do it alone.
He's made a deal with a demon named Sebastian Michaelis to help Biel identify whoever murdered his parents and wreak revenge. He'll devour Ciel's soul after that's done, but until then, he'll disguise himself as a butler to protect Biel and his land. Black Butler, as well as some of the scenarios in which the pair finds themselves, is absolutely terrifying.
7. Mieruko-chan
Genre: Horror

IMDB Rating: 7.2
Horror anime is so rare that when one appears that is genuinely good, it garners a lot of attention. Mieruko-chan, the titular schoolgirl, has the unpleasant ability to see ghosts, which are torn straight from dreams. Mieruko has to pretend these scary beings don't exist because she is usually the only one who sees them, which is often tough.
Mieruko-chan is similar to a slice-of-life horror anime in that most of the episodes merely follow the protagonist through her daily existence. The show's horror effect suffers as a result of this recurrence, yet the ghost designs are very frightening.
8. Happy Sugar Life
Genre: Horror

IMDB Rating: 6.4
Happy Sugar Life is an adventure that starts screwed up and only keeps getting messier. While there are some people with good intentions, there are no typically "good" characters, including the main character, Satou. The anime contains brutal fatalities, dismal themes, terrible events, and upsetting sequences. While not always frightening, Happy Sugar Life is almost always suspenseful.
9. School-Live!
Genre: Horror

IMDB Rating: 7.6
School-live! is frequently compared to Puella Magi Madoka Magica, an anime known for reversing the magical girl genre. School-live! Accomplishes something similar to the "cute girls doing cute things" subgenre by incorporating a zombie apocalypse. These two wildly different worlds merge to form the anime's heroine, a young woman who is completely unaware of her position.
While there are plenty of dark and emotional moments, School-Live! also tries to adhere to conventional standards. As a result, the show lacks tonal consistency because it appears to have just one foot firmly planted in horror. Despite these flaws, Lerche's anime is nonetheless entertaining and reasonably intelligent.
10. Demon City Shinjuku
Genre: Horror

IMDB Rating: 6.3
Demon City Shinjuku, an OAV released in 1988 based on a novel by Hideyuki Kikuchi, remains a clearly stunning showcase of monsters, wonderfully animated action sequences, and an overall mood of something cosmic, unfathomable, and huge. In some ways, it's also a product of its time, particularly with the English dub. Nonetheless, despite slight flaws, this 80-minute picture delivers something as unnerving as mercilessly violent.
Demon City, you are correct. Shinjuku is highly violent, even for an animation from the late 1980s (Wicked City, released a year earlier in 1987, is another example from the same studio). It also has distinctive, engaging characters, a fascinating setting where mankind is continuously at odds with a demon world, and genuine stakes in what occurs next.
Even today, this rough-around-the-edges cult favorite ranks among the best horror anime.
11. Ajin: Demi-Human
Genre: Horror

IMDB Rating: 7.6
If you can get past Ajin's erratic CG animation, you'll find a fast-paced action horror series with a great premise rife with moral ambiguity. In this universe, "Ajin" are a species that cannot be killed, and if a human transforms into one, they are arrested and sentenced to a painful destiny. Kei Nagai discovers this the hard way and soon finds himself on the run.
Ajin, which is available on Netflix, succeeds because neither the Ajin nor the humans are pure evil nor good. It adds mystery to each event, some of which are graphic and intense.
12. Perfect Blue (1997)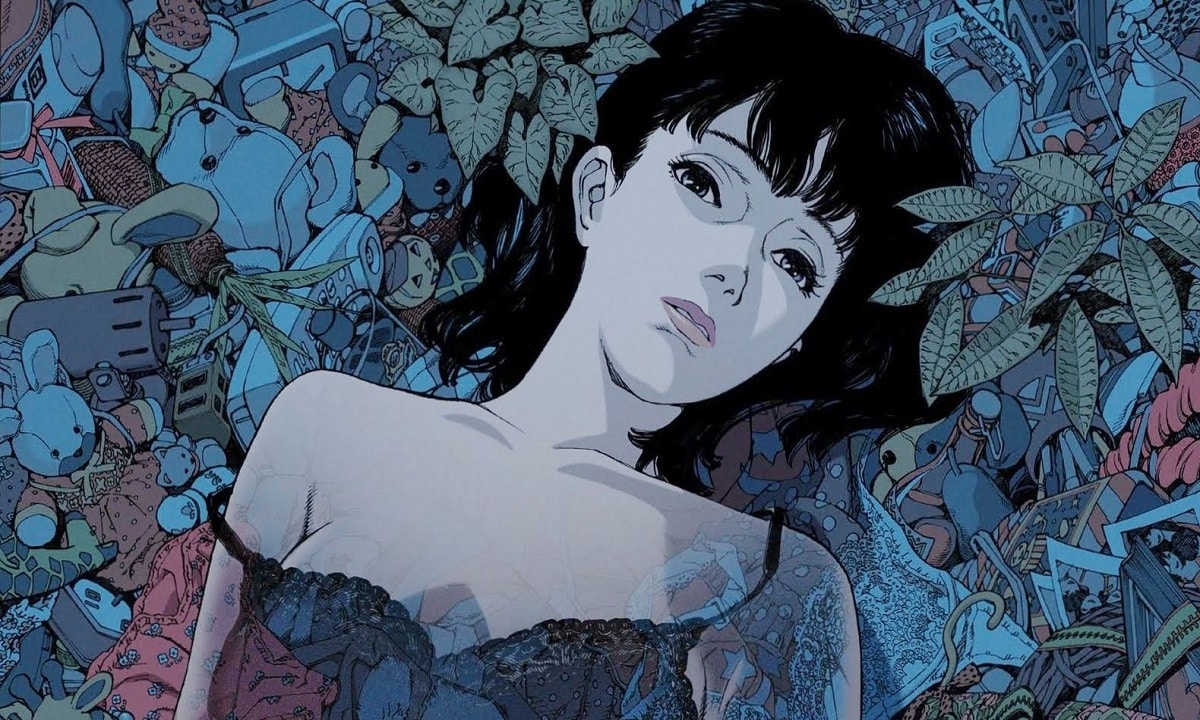 Genre: Horror

IMDB Rating: 7.6
Satoshi Kon is one of the best storytellers in the cartoon world. Even though he has made many standards, one of his most important and influential movies is the scary psychological thriller Perfect Blue. Mima Kirigoe's life starts to fall apart after she quits her J-Idol group to follow her dream of becoming an actor.
As a superfan follows her around and she tries to separate her hero self from her new job, the lines between her real life and her dreams start to blur. This horror of the mind is brutally clever and will keep you guessing until the very end. But be warned: this is one of the scariest and most violent movies on our list, so don't go into it expecting anything other than a truly disturbing experience you'll never forget.
13. Hellsing (2001)
Genre: Horror

IMDB Rating: 7.8
We just put the 2005 OVA Hellsing Ultimate on our list of the best vampire cartoons. But for pure horror, we have to stick with this old favorite. In an alternate history of England, where vampires are out of control, the secret Hellsing organization is the only thing that can stop the bloodsuckers and a dangerous new substance that aims to make it impossible to tell the difference between vampires and humans.
The Hellsing group and its boss, who is the daughter of the famous vampire hunter Van Helsing, have a secret weapon in the form of the vampire Alucard. This horror anime is one of the books because of the scary and unforgettable nightwalker action. And if you grew up in the '90s or '00s, it will probably make you feel a lot of scary memories.
14. Parasyte (2014)
Genre: Horror

IMDB Rating: 8.3
Parasyte is one of the most interesting horror cartoons on our list because it mixes body horror with sci-fi. Mangaka Hitoshi Iwaaki made the story, which is about a 17-year-old boy named Shinichi Izumi. After parasitic aliens attack Japan, his normal life in Fukuyama, Hiroshima, is turned upside down.
When one of the monster aliens implants itself in Shinichi's hand instead of his brain, he has to learn how to share his body with his new roommate. In this high school horror story about coming of age, body horror, and big questions about what it means to be human, Shinichi's bad luck turns out to be a tool that helps him fight off other bugs.
15. Paranoia Agent (2004)
Genre: Horror

IMDB Rating: 8.0
This Rashomon-style series, the first of two by Satoshi Kon on our list, was inspired by story beats and ideas that Kon couldn't use in his movies, so he made Paranoia Agent instead. It makes a lot of sense as an origin story because it brings back some of the late director's favorite themes, like paranoia, the thin line between reality and fantasy, and the crushing weight of social standards.
A young man with a golden bat attacks a woman. This is where everything starts. Soon, similar acts and ideas about why they are happening are all over the city. As two officers try to figure out what happened, they are drawn deeper into the strange world of the attacker, "Bat Boy," and what might be behind his strange crime spree.
16. Castlevania (2017–2021)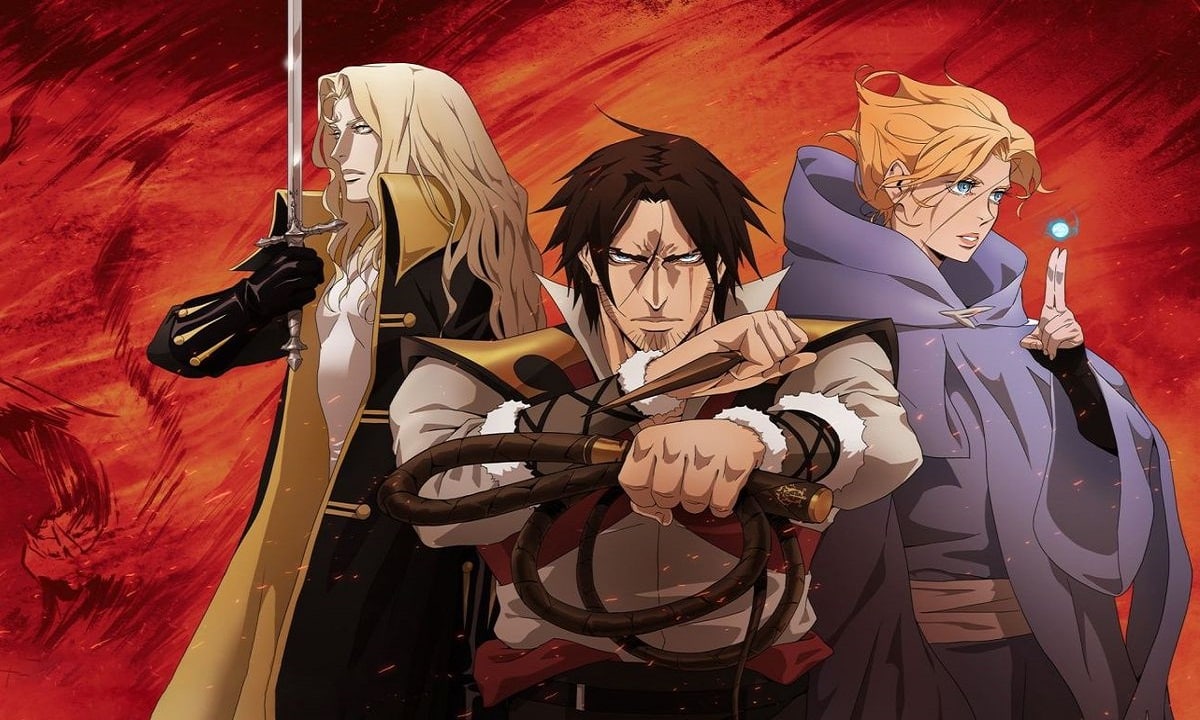 Genre: Horror

IMDB Rating: 8.2
Even though the show killed off Vlad Dracula Tepes at the end of its second season, he was still a big deal for two more seasons, even though he didn't show up much. More than half of the "Dracula" anime on Netflix didn't have anything to do with Dracula, but the show never forgot what it was all about the most powerful monster in the world falling in love and then having that love taken away from him.
Castlevania spent most of its time making a fully realized world that got more complicated with each season. It makes sense that this world would live on in some way after four seasons, so Netflix is planning a new show set in the same world as Castlevania.
17. Corpse Party: Tortured Souls (2013)
Genre: Horror

IMDB Rating: 6.4
Corpse Party: Tortured Souls is a look at the lives of the students at Kisaragi Academy, which used to be Heavenly Host Elementary and where both children and adults were killed in horrible ways. There are some students who are sharing their last moments with a friend who is moving to a new school. They decide to do a strange ritual to make sure they'll always be together.
The "Sachiko Ever After" spell is cast, but all of the students pass out and wake up in a very strange place: the same school where all of the kids and teachers were killed years ago. This 4-episode OVA is based on a game and is quick to watch. It's also great for a horror anime marathon, along with other great short horror series and manga that might scare the daylights out of you.
18. Deadman Wonderland (2011)
Genre: Horror

IMDB Rating: 7.1
A boy named Ganta Igarashi is in middle school when a strange, bloody figure floats through the window of his classroom. This so-called "Red Man" wrecks Ganta's whole class in a matter of seconds. Ganta is saved, but the Red Man puts a strange piece of red crystal into his chest. Ganta is blamed for the massacre and ordered to spend the rest of his life in a prison that looks like a theme park.
While he's there, he has to get by as a "Deadman," a prisoner whose job is to entertain guests. When he finds out that he has a new power over his own blood called a "Branch of Sin," he is determined to find a way to escape, even though he has to fight dozens of other Deadmen, each of whom has their own terrible powers. 
19. Devilman Crybaby (2018)
Genre: Horror

IMDB Rating: 7.6
Devilman Crybaby is one of the most ridiculous
horror movies
of all time. It's unlike anything you've ever seen. This gory horror story is based on the famous manga Devilman by Go Nagai. It is darkly funny, but it never lets you forget how scary it is at its heart. When Akira turns into the titular Devilman, he pulls his best friend, Ryo, into a world full of blood and monsters.
Soon, they'll be up against all kinds of wild creatures, but there's something bad at the heart of their friendship, and this crazy journey will push it to the breaking point. This trippy story about friendship was controversial when it came out but is now considered a modern classic. The ending is one of the most shocking in a long time, and it will take you a while to get over it.
20. Theatre of Darkness: Yamishibai (2013)
Genre: Horror

IMDB Rating: 7.1
Even though each of these shows is only about five minutes long, that won't stop them from getting under your skin. If you like telling scary stories around the campfire and liked scary shows like Goosebumps or Are You Afraid of the Dark when you were a kid, you'll love Yamishibai.
But these supernatural stories are way scarier than those famous scary stories for kids. Strange phone calls and the risks of small towns are just two of the horror tropes that the animated shorts deal with in a unique and surprising way. The best part is that there are already nine seasons of these crazy animated urban stories to keep you up at night.
Wrapping Up
Subarashii Sekai ni Shukufuku wo! Kono Subarashii Sekai ni Shukufuku wo! Isekai is rife, and the genre's success has resulted in a slew of comedies and outright parodies. While there are other amusing isekai anime, KonoSuba is, without a doubt, the most well-known and, possibly, the funniest.
Horror anime is a genre in which the medium excels, and we've compiled a list of the most spine-chilling, horrifying anime shows available. Grab a blanket and immerse yourself in the best horror anime series of all time.
Subscribe to Our Latest Newsletter
To Read Our Exclusive Content, Sign up Now.
$5/Monthly, $50/Yearly