Demon Slayer Season 4 Release Date, Cast, and Trailer Updates in 2023
Listen to the Podcast:
The Demon Slayer Season 4 is based on the Japanese manga "Blade of Demon Destruction" (Demon Slayer: Kimetsu no Yaiba). 2019 marked the debut of one of the most popular anime series, Demon Slayer. Since then, it has gained a large fan base, and as the years have passed, everyone has been eagerly anticipating the upcoming seasons.
Koyoharu Gotouge is the author and illustrator of this manga series. This television series adaptation has a perfect score on Rotten Tomatoes and an 8.7 rating on IMDb. So, it becomes sense that fans wish to learn more about the upcoming seasons.
The Demon Slayer season 3 will premiere on April 9, 2023. Currently, only two seasons have been released. Fans still have season 3 to anticipate, but they are more enthused than ever about what is ahead. Demon Slayer season 4 is still shrouded in mystery, but we will try our best to keep you informed!
What Will Demon Slayer Season 4 Be About?
The only information we know about Demon Slayer season 4 is supposition. The events will heavily influence it in season 3. Demon Slayer: Swordsmith Village Arc is the name of the third season, which is presently in production.
The producers have every intention of adapting the complete Demon Slayer manga books for profit and success in the ever-expanding anime genre, which means that the manga series may give viewers and readers additional insight into what's in store for everyone. There are also rumours and suspicions that the Demon Slayer season 4 will be divided into roughly ten episodes.
Read More: Demonfall Trello
Demon Slayer Season 4 Quick Info
| | |
| --- | --- |
| Season: | Demon Slayer |
| Status: | Pending |
| Writer: | Based on the manga written and illustrated by Koyo Gotouge |
| Director: | Haruo Sotozaki |
| Genre: | Action, Adventure, Anime, Fantasy |
| Cast: | Natsuki Hanae, Zach Aguilar, Abby Trott |
| Production: | Ufotable, Aniplex, Shueisha |
| Producer: | Hikaru Kondo |
| Country of Origin: | Japan |
| Origin Language: | Japanese |
| Available Languages: | Japanese, English |
| Next Season Release Date: | Not Yet Confirmed |
| Available On: | Hulu, Disney+, ESPN+, and Netflix |
Demon Slayer Season 4 Release Date
There are currently no official details on the release date of Demon Slayer season 4. We can, therefore, only anticipate its release date by analyzing the release dates of prior seasons. The first season's debut occurred in 2019, followed by the second season near the end of 2021. With the release of the third season scheduled for 2023, the fourth season will probably not be released until 2025.
Although this may seem like a lengthy wait, fans may look forward to the impending third season as something to occupy their time. This estimate is based only on previous release trends. Therefore, the actual release date of Demon Slayer season 4 may differ.
Read Also: Invasion Season 2
Demon Slayer Season 4 Plot
As previously stated, Demon Slayer season 3 will cover the Swordsmith Village Arc, which is the ninth arc in the manga. If season three goes for two courses, we may anticipate that the tenth arc, the Hashira Training Arc, will also be covered, and the manga adaptation of season four will begin with the Final Battle Arc.
Two sub-arcs comprise the Final Battle Arc: the Infinity Castle Arc and the Sunrise Countdown Arc. Shinobu will begin the Infinity Castle combat against Doma, a demon of Higher Rank 2 who is unaffected by Poison. Can she get revenge for her sister's death by killing the demon?
Kyojuro Rengoku was killed in the battle against Akaza; can Tanjirou revenge his death, and will any other Hashiras be slaughtered?
Since Tanjirou's training and new talents will be put to the test, colossal combat between Tanjirou and Akaza will be a character payoff fight.
The Demon Slayer versus Muzan is likely the most anticipated confrontation in the Final Battle Arc. Muzan's regeneration is unparalleled despite the numerous explosions, making it tough for the Demon Slayers to slay him.
Read Also More: High Rise Invasion Season 2
Demon Slayer Season 4 Cast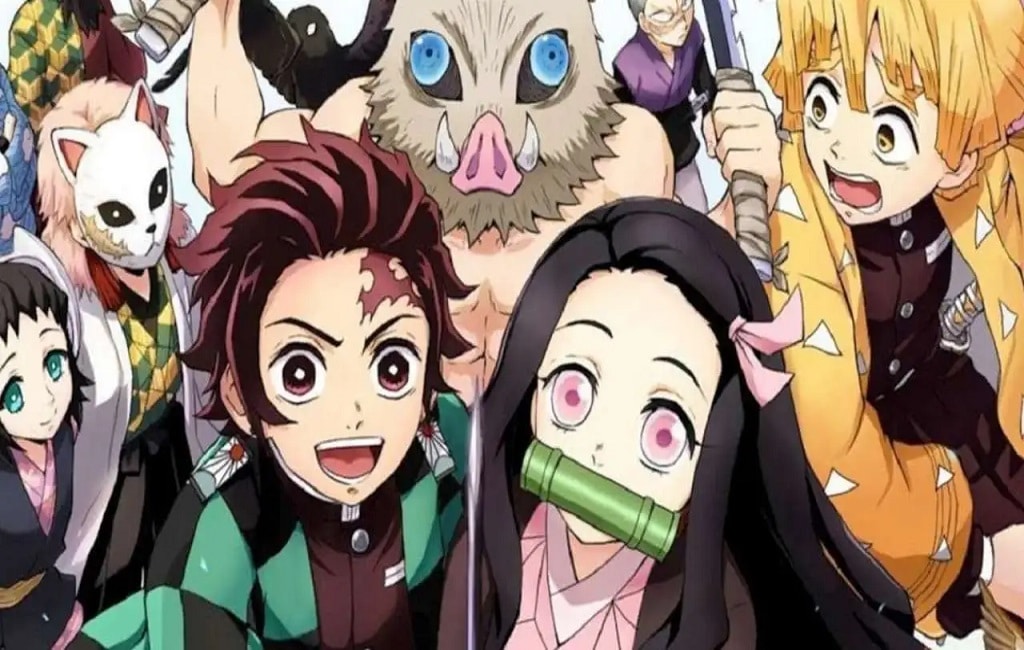 Viewers of Demon Slayer have developed an attachment to the show's characters and look forward to seeing similar characters in future seasons. In Demon Slayer season 4, we may look forward to seeing the following characters:
Kamado, Tanjirou (Natsuki Hanae)

Agatsuma, Zenitsu (Hiro Shimono)

Kamado, Nezuko (Akari Kitou)

Muzan Kibutsuji (Greg Chun)

Inosuke Hashibira (Yoshitsugu Matsuoka)

Giyuu Tomioka (Takahiro Sakurai)

Hotaru Haganezuka (Daisuke Namikawa)

Mitsuri Kanroji (Kana Hanazawa)
Demon Slayer Season 4 Trailer Updates
Despite our hopes that the show would return for a Demon Slayer season 3, there is currently no official trailer for Demon Slayer. If our predictions hold true, Demon Slayer season 3 will not premiere until at least the spring of 2023.
A few months prior to that, it is likely that this technique and a professional trailer will be launched.
This is the official trailer for the Demon Slayer season 2. It is available on Funimation, Crunchyroll, and Netflix in select regions in addition to the television show.
Read Also More: 1883 Season 2
Which Manga Volume Will Demon Slayer Season 4 Adapt?
Because the third season has not yet been revealed, it is difficult to determine which chapters will be included in seasons 4 and 5.
It is highly probable that the first three episodes of the Demon Slayer season 4 will be adapted from the nine-chapter Hashira Training Arc. For the first three seasons, a brief section from the manga will be included.

The fourth season of the anime may be published in two courses or two sections, as the authors will adapt more manga chapters than in the previous two seasons. Each course could consist of 10–13 episodes.

Certainly, the first two seasons were directed by Haruo Sotozaki, who also directed the subsequent two.

The conclusions of the manga chapters will affect how the anime turns out. If you were unaware, you are a Demon Slayer. The final chapter of the manga is Chapter 205.
The abrupt conclusion of manga at the height of its popularity will forever be a topic of dispute.
Where to Watch Demon Slayer Season 4?
The series was formerly available on Crunchyroll and Ufotable. Both subtitled and dubbed versions are accessible to international audiences. However, the dub version is released four weeks after the Japanese release of the episode.
To watch Demon Slayer season 4 on Crunchyroll, a premium subscription is required. Also, the series is accessible on Netflix, although only in certain countries. If you have not yet watched the series, you can stream it on any of these platforms if you are subscribed to their service.
Also Read More: Black Summer Season 3
Conclusion
Even if it is still a ways off, the fans' excitement and eagerness make it even more exciting.
While you eagerly await the upcoming seasons of Demon Slayer, we advise you to watch the older seasons and possibly even the manga series for hints about the show's future.
You Can Also Read More: Editorialge Most Read Articles
Subscribe to Our Latest Newsletter
To Read Our Exclusive Content, Sign up Now.
$5/Monthly, $50/Yearly