Upload Season 3 Release Date, Cast, Plot, and Trailer Updates in 2023
Listen to the Podcast:
Do you want to know about Upload Season 3? Greg Daniels' Upload is one of Amazon Studios' finest original television series, which has been aggressively promoted over the past few years.
Robbie Amell plays Nathan Brown, a computer engineering graduate whose consciousness is transferred into a virtual afterlife in the comedy series. Nathan's antics in his new reality are depicted in the first two seasons while he attempts to maintain his relationship with his girlfriend in the actual world.
Upload rapidly evolves from a simple 30-minute comedy to an examination of the effects a digital afterlife would have on our society and how an entire industry would emerge due to corporate greed, microtransactions, voting rights, and cloning… It's as if someone combined Ready Player One by Steven Spielberg and The Island by Michael Bay. Here is everything we know about the Upload season 3 premiere of Upload.
Will there be an Upload Season 3?
Yes! Amazon has verified that Upload season 3 will return. To the delight of fans, the streaming service proclaimed the good news via social media.
Upload's creator and executive producer, Greg Daniels, exclaimed, "We're ecstatic to continue telling the narrative of Upload." The creative team's ability to take this world in unanticipated directions season after season has blown me away.
Robbie Amell, who plays Nathan Brown on Upload, tweeted, "Thank you so much for watching and supporting the program!"
No release date has yet been announced, but we will keep you informed as soon as we do.
Read More: Loot Season 2
Upload Season 3 Quick Info
| | |
| --- | --- |
| Season:  | Upload |
| No. of Seasons: | 2 |
| No Of Episode: | 17 (season 1-2) |
| Status: | Confirmed |
| Creator: | Greg Daniels |
| Director: | Kacie Anning |
| Genre:  | Comedy, Mystery, Sci-Fi |
| Cast: | Robbie Amell, Andy Allo, Allegra Edwards |
| Production:  | 3 Arts Entertainment, Amazon Studios |
| Producer: | Howard Klein |
| Country of Origin: | United States |
| Origin Language:  | English |
| Available Languages:  | English |
| Next Season Release Date: | Not Yet Confirmed |
| Available On: | Amazon Prime Video |
Upload Season 3 Release Date Speculation
As of Apr 2023, the release date for Upload Season 3 is unknown, but it is likely to occur in the first quarter of 2023. The streaming service ultimately confirmed the show's return for Upload season 3 in May 2022. The news was confirmed in a statement by Amazon's head of global TV, Vernon Sanders, who referred to the program as a "genuine hit."
He stated, "The series continues to connect and inspire limitless possibilities for the future of technology and humanity." With Greg's unique comedic approach, the dynamic creative team, and talented actors, they've created a globally relevant series that we're all immensely proud to bring back for Upload season 2.
Since Amazon has only recently verified that Upload Season 3 is in the works, there is currently no release date. Even if the cameras start filming immediately, it will likely not be available on the streamer until at least the first quarter of 2023. So it will be some time before we see Nathan again, but at least it's on the way.
Greg Daniels also expressed his enthusiasm for the next series, stating, "I'm eager to continue the story of Nathan and Nora and the other residents of Lakeview and near-future America as they attempt to have fun and do the right thing in both the real and virtual worlds." It will be intriguing to see what type of satirical social commentary he includes in the upcoming episodes…
Read More: Moon Knight Season 2
Upload Season 3 Plot
The ten-episode Upload season 1 took its time to introduce viewers to the unique world and original premise of the series, that of a young man who died under mysterious circumstances in a near future under corporate control and whose consciousness is uploaded into an idyllic virtual afterlife. Nathan (Robbie Amell) spends Upload season 1 adjusting to his new life and falling in love with his customer support contact, Nora (Andy Allo), until his ex-girlfriend, Ingrid (Allegra Edwards), discovers a way into the Lakeview resort for the dead in body but alive in the spirit.
In Upload season 2, Nathan attempts to determine why and how he died but is sidetracked by Ingrid's intrusive influence and Nora's disappearance, as she is consumed with caring for her dying father and spending a lot of time (and perhaps finding a more plausible romantic interest) at a back-to-the-land, technology-free commune.
Upload season 3 will undoubtedly address all of these developments and continue the story from Season 2's cliffhanger: Ingrid grows Nathan a corporeal body, and he transfers his consciousness into it. As Nathan discovers that Ingrid wasn't deceased but rather using a virtual reality suit to hang out at Lakeview, he and Ingrid's tenuous relationship is likely to fail, as well.
Read More: Taboo Season 2
Upload Season 3 Cast and Characters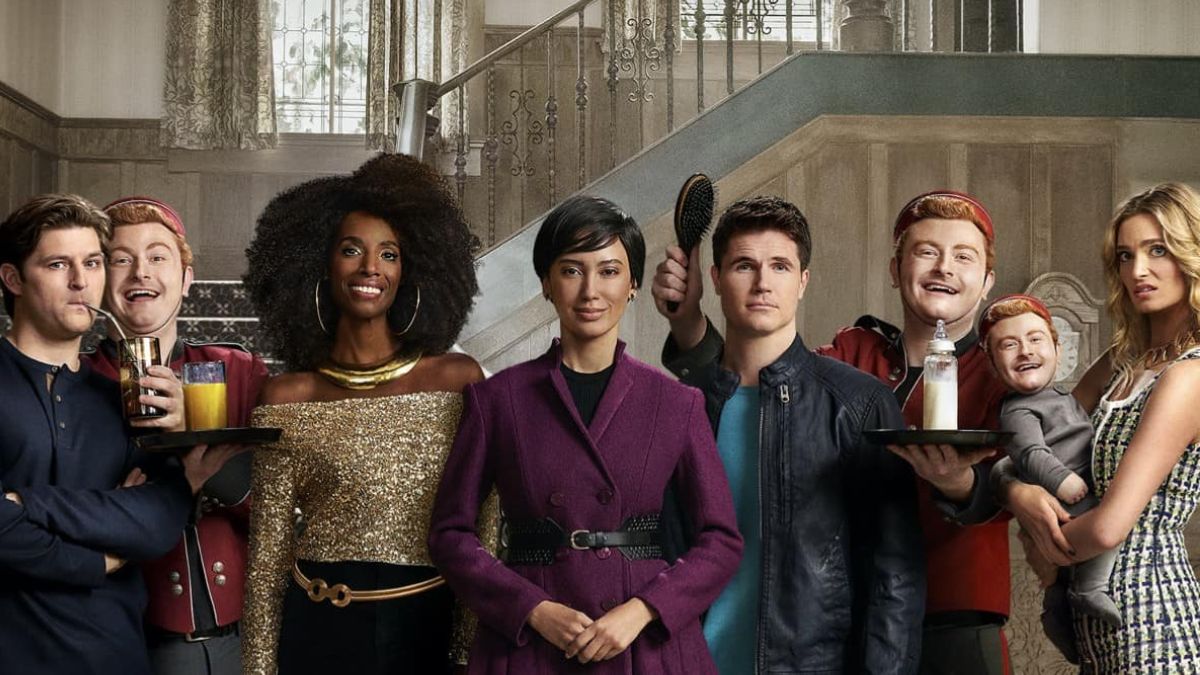 The person in charge of casting for this show did a great job. For these shows, he put together a group of the most skilled performers.
Stars are expected to come back:
Robbie Amell as Nathan Brown

Andy Allo as Nora Antony

Allegra Edwards as Ingrid Kannerman

Zainab Johnson as Aleesha Morrison

Kevin Bigley as Luke Crossley

Owen Daniels as A.I. Guy

Josh Banday as Ivan

Andrea Rosen as Lucy
Upload Season 3 Trailer Updates
Amazon Prime has not yet released a trailer for Upload Season 3, which may come as a surprise given that the streaming service recently renewed the program. Moreover, the performers and crew have not yet begun filming! As a result, viewers will likely have to wait several months before viewing additional episodes, though this also depends on the premiere date of the series.
"Thank you so much for watching and supporting the show!" tweeted the show's main actor, Robbie Amell, in response to the news. Luke actor Kevin Bigley responded to viewers' concerns about the cliffhanger ending by saying, "You didn't imagine we'd leave you hanging, did you?"
The cast of the show is as eager as we are to resume filming and discover what happens next to our favorite characters.
Read Also More: Moon Knight Episode 4
Upload Season 3 Rating & Reviews
Rating
If you have never watched the series and are curious about its caliber, I can assure you that it is quite lovely! The program has an IMDb rating of 8.0/10 and an Audience Score of 88% on Rotten Tomatoes. In my opinion, this program is therefore irreplaceable.
If you're still unsure about viewing it, consider reading what others have said about it.
Reviews
The concept of uploading the consciousness of individuals on the verge of mortality to a virtual environment is fascinating. Once uploaded, "sims" can now interact with new and former loved ones, as well as other uploaded individuals, in their new "cloud" residence.
What a literal hint of paradise in the heavens! The program is reminiscent of A Good Place, but with a Black Mirror-like emphasis on near-future science fiction possibilities.
I believe this series has tremendous potential because the leads are entertaining to watch and the writing is engrossing.
Read Also More: Black Clover Season 5
Where Can I Watch Upload Season 3?
Amazon Prime will be able to stream the Upload season 3. Here is where you can sign up for Prime Video and watch the last two seasons.
Conclusion
Upload Season 3 is still being made, so if you've been waiting for it to come out, we're sorry to say that it won't be long now. With all the rumors going around, there is a chance that Upload season 3 will be out by the end of 2023.
Subscribe to Our Latest Newsletter
To Read Our Exclusive Content, Sign up Now.
$5/Monthly, $50/Yearly