Loot Season 2 Release Date, Cast, and Trailer [Uncovering All the Secrets]
Listen to the Podcast:
The premiere season of the comedy series Apple TV+ Loot premiered on June 24, 2022, and people adored it. In addition, after viewing the tenth and last episode of the show, spectators eagerly anticipated Loot season 2 updates.
On July 11, Apple TV+ announced the renewal of Loot midway through Loot season 1. When the network announces a Loot season 2 before the current one concludes, it is a positive indicator for the show. According to Variety, Matt Cherniss, the head of programming for Apple TV+, is enthusiastic about what Loot has to offer.
"Thanks to Maya, Alan, and Matt, as well as the entire tremendously brilliant cast and creative team of 'Loot,' each episode is loaded with intriguing and endearing characters, as well as amusing and heartwarming situations," he stated. This drama has captivated audiences worldwide, and we cannot wait for Loot season 2.
Is Loot Season 2 Renewed?
Apple TV+ has confirmed that Loot has been renewed for a Loot season 2. The Emmy-winning Maya Rudolph executive produces and appears in this workplace-based sitcom. On June 24, 2022, the premiere of the Loot season 1 occurred.
In addition, Loot season 2 was announced while the first season was still broadcasting. Since its premiere, the series has gotten positive reviews from audiences and critics. It was also lauded for its humor and its emotionality.
Read More: Moon Knight Season 2
Loot Season 2 Quick Info
| | |
| --- | --- |
| Season:  | Loot |
| No. of Seasons: | 1 |
| No Of Episode: | 10 (season 1) |
| Status: | Renewed |
| Script Writer:  | Matt Hubbard |
| Director: | Alan Yang |
| Genre:  | Comedy |
| Cast: | Maya Rudolph, Michaela Jaé (MJ) Rodriguez, Joel Kim Booster |
| Production:  | Animal Pictures, Apple TV+, Universal Television |
| Producer: | Dave Becky |
| Music: | The Math Club |
| Country of Origin: | United States |
| Origin Language:  | English |
| Available Languages:  | English |
| Next Season Release Date: | Not Yet Confirmed |
| Available On: | Apple Tv+ |
The Loot Season 2 Release Date
The official date for Loot season 2 has not been set yet. Since the show was just renewed, we might not know when it will come back for a while. Taking into account the time it takes to make another season, It is likely to come out in 2023. Even though a summer premiere is a good bet, don't be too surprised if it breathes air closer to fall if the producers decide to take their time.
Read More: Taboo Season 2
Loot Season 2 Plot 
In the show, Rudolph portrays millionaire Molly Novak, a businesswoman dealing with scandal following her husband's betrayal. Molly is at her lowest point when Sofia Salinas, the CEO of her philanthropic foundation, offers to help her rebuild her fast-disintegrating public image.
While Molly embarks on a journey of self-discovery, Nicholas, Arthur, and Howard from Sofia's team attempt to rebuild Molly's reputation. There are also stories from Molly's workplace and potential romantic interests.
Yet, you may relax since Loot season 2 will return. It is tough to guess what the Loot authors will produce for the show. Nevertheless, this does not prevent us from making assumptions.
In this show, Molly will likely continue to advance her foundation and forge better bonds with her office workers.
We also hope she will end up with Arthur, who is without a doubt her ideal companion. Also, we are keen to find out which man, if any, Sofia chooses.
The conclusion of the first season indicates that Adam Scott's John Novak will continue to play an important role in Molly's life. Molly will have to negotiate a new world now that she has opted to give up all of her money.
Read Also: Moon Knight Episode 4
Loot Season 2 Cast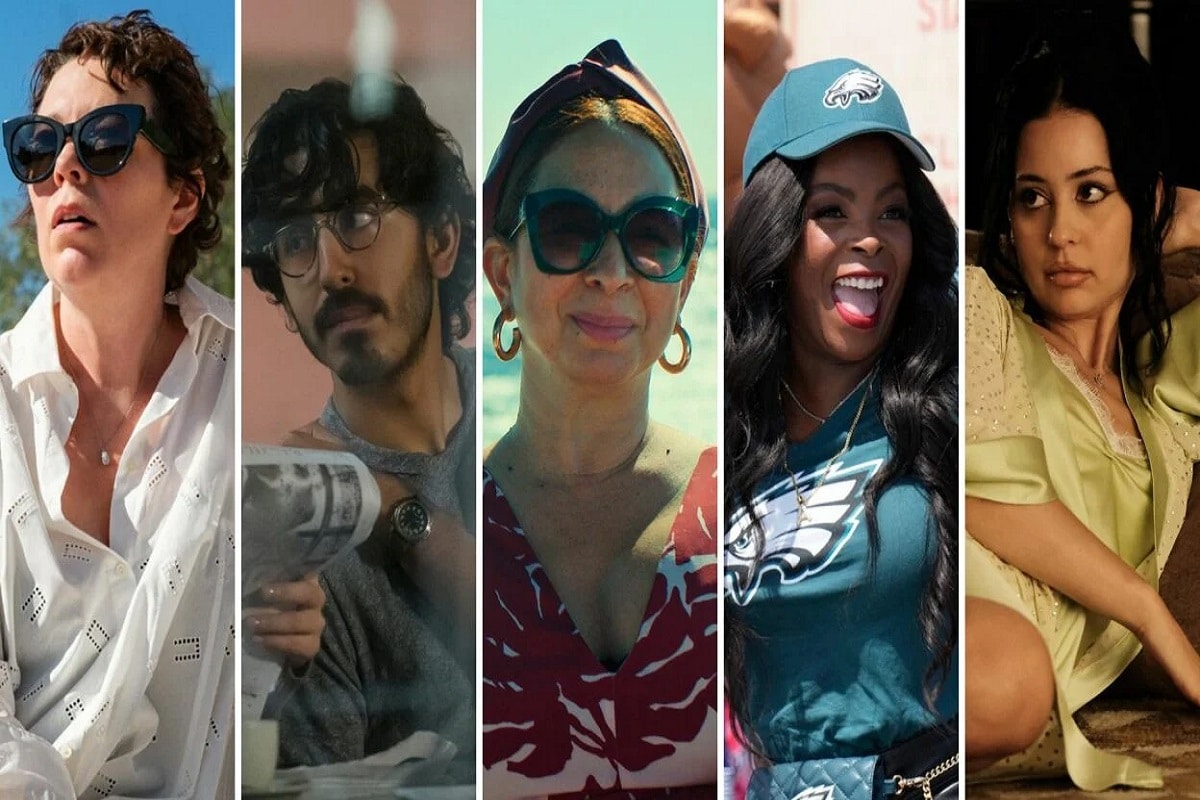 The cast of Loot Season 2 has not been announced by the producers as of yet. They can also introduce new characters and roles. Seeing the debut and Loot Season 1, it is evident that several roles from the previous season will return for Season 2.
This is a list of a few characters to anticipate in Loot season 2:
Ron Funches as Howard

Nat Faxon as Arthur

Maya Rudolph as Molly Novak

Joel Kim Booster as Nicholas

MJ Rodriguez as Sofia Salinas
We might also see guest stars like:
Seal in the role of himself

David Chang in the role of himself

Hailey is played by Dylan Gelula.

Jacinda is played by Caitlin Reilly.

Sean Evans in the role of himself

Paul is played by Brendan Scannell.

Martin Streibler is played by George Wyner.

Renee GaTa as played by Kym Whitley
Yet, the Tv show may include the introduction of additional characters. It will be fantastic to see these actors return to acting and theatre. Fans are thrilled to see these characters reprised.
Read Also More: Disney Plus New Shows in April 2023
Loot Season 2 Rating & Reviews
Rating
Ratings are the worldwide benchmark for evaluating television programming. A program's popularity is the most accurate indicator of how long it will remain on air. The greater the number of points you have, the greater your chances of making it. The show has a 6.5/10 rating on IMDb, and 83% of critics and viewers believe that it is good.
Reviews
Despite my intentions, I was unable to chuckle along with the character arc of "the lovely wealthy woman who lives in a bubble and grows to enjoy life." The humor, which is subtle to the point of almost being dramedy, fails to effectively convey either comedy or drama.
As a filler for a binge-watching session, it is acceptable, but it will not satisfy high expectations. Maya carries this with all her might, and she's fantastic, but the writing isn't amusing enough for her abilities to redeem it. In addition, the actors lack chemistry with one another. I admire the effort made to create something amusing to alleviate our collective tension.
Conclusion
Apple TV+ has made some great original shows over the past few years. Loot season 2 is in its bucket, waiting to be released.
We will change this page if we find out anything new about the show. So, make sure to come back to this page often.
Also Read More: Anne With An E Season 4
Frequently Asked Questions (FAQs) about Loot Season 2
How Many Episodes Will Loot Season 2 Have?
To avoid spoilers, we will not formally discuss the upcoming television show. This makes it extremely difficult to correctly forecast the episode schedule for Loot season 2. If the 2nd season of Loot is anything like the first, at least ten episodes will be included.
Is There A Trailer for Loot Season 2?
The official trailer for Loot season 2 has not been released yet. Maybe it will be for sale soon. You can watch the official trailer for Loot Season 1 until then. Apple TV came out on June 3, 2022.
Where can you watch Loot?
The Loot television series is available to view on Apple TV+. So, if you have an active Apple TV membership, you can watch this episode for free.
The performance will not charge any further fees. Take in mind that the availability of this show varies by area. Check to see if this program is offered in your region.
Why should you watch the series Loot?
Say you are interested in finding a new comedy series to watch. In that case, this new Apple TV+ Loot series is worth watching, since it features an intriguing plot and fantastic characters who have performed admirably throughout the season.
The show is filled with darkly humorous gags. Thus, we strongly suggest watching this new comedy series, Loot.
Subscribe to Our Latest Newsletter
To Read Our Exclusive Content, Sign up Now.
$5/Monthly, $50/Yearly