When Will be Moon Knight Season 2 Released? [Latest Updates in 2023]
Listen to the Podcast:
Moon Knight Season 1 of Marvel Studios' on Disney+ was an innovative and welcome addition to the MCU, and there is already internet demand for Moon Knight Season 2. The sixth episode of Moon Knight concluded the story of Marc Spector and his feud with Arthur Harrow but left many questions unanswered.
For instance, the quick glimpse of the new alter ego Jake Lockley strongly suggested that Moon Knight season 2 will return for a . Some character arcs, such as Layla's transformation into the Scarlet Scarab in conclusion, demand additional exploration in a new Moon Knight season.
Moon Knight introduced the Egyptian gods to the Marvel Cinematic Universe. Via Marc Spector, a mercenary with Dissociative Identity Disorder and several different personalities, several ancient Egyptian deities were introduced to the audience. The universe of gods is not new to Marvel, given the incorporation of Asgard and even Greek gods via Thor, but the Egyptian setting provided a welcome change in tone and location. Moon Knight season 1 was well-received and now has a dedicated fanbase; however, Moon Knight season 2 is yet to be announced for the next Marvel Disney+ show schedule.
Has Moon Knight Been Cancelled?
The Moon Knight television series has not been cancelled. The show was a tremendous success for Marvel Studios, adding to its heritage of Marvel Cinematic Universe shows on Disney + and marking the beginning of an exciting new chapter.
The majority of MCU shows on Disney Plus are effectively limited series, meaning that if they don't return for a second season, it's because they were never meant to air for more than one. Moon Knight is one of the few instances with potential for a second season, with the season finale actually teasing more.
Read More: Taboo Season 2
Moon Knight Season 2 Quick Info
| | |
| --- | --- |
| Season:  | Moon Knight |
| No. of Seasons: | 1 |
| No Of Episode: | 6 (season 1) |
| Status: | Pending |
| Created by:  | Jeremy Slater |
| Director: | Mohammad Diab |
| Genre:  | Action, Adventure, Fantasy |
| Cast: | Oscar Isaac, Ethan Hawke, May Calamawy |
| Production:  | Marvel Studios |
| Producer: | Peter Cameron |
| Composer: | Hesham Nazih |
| Country of Origin: | United States |
| Origin Language:  | English |
| Available Languages:  | English |
| Next Season Release Date: | Not Yet Confirmed |
| Available On: | Disney+ |
Moon Knight Season 2 Release Date Speculation
The Moon Knight season 2 has no release date as of April 2023. Initially, Isaac was adamant that Moon Knight is a limited series, not a continuous Disney Plus project.
"When I was younger, I collected comic books but had never heard of Moon Knight. Isaac told Jared Leto on an episode of Actors on Actors, "I was familiar with Morbius, but not Moon Knight." "Since it's a feature-length film, I don't know how the process was for you. We're part of a limited run."
Nonetheless, Marvel's Moon knight writer and producer Jeremy Slater revealed to Total Film his plans for the character beyond the series, though he acknowledges he is unsure whether the Fist of Khonshu will ever join Earth's Mightiest Heroes.
"My sincere response is that I do not know. "Because [Marvel CEO] Kevin Feige makes all of those decisions," he stated. "If I had my way, he would be a member of the Avengers. It is not within my control, but I believe that is the objective!" As things stand, it seems unlikely that there will be a Moon Knight season 2, but as Feige previously stated, you can never say never with the MCU.
Read Also: Moon Knight Episode 4
What Will Happen in Season 2 of Moon Knight?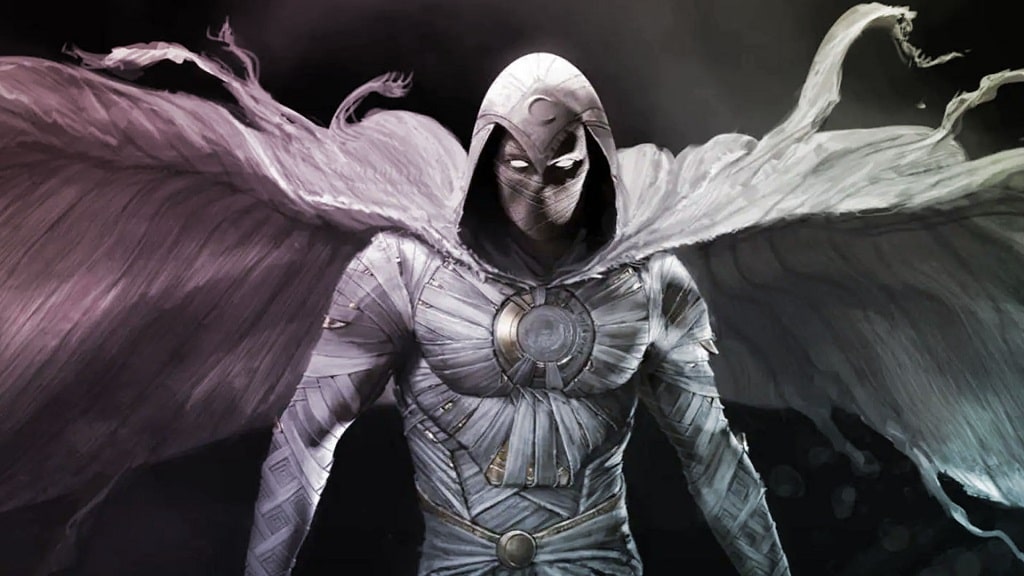 Jacob Lockley. Jake Lockley might happen. In Moon Knight's season finale, Marc Spector's third (and new!) identity picks up Arthur Harrow from the mental institution, shoves him into a limousine, and shoots him. We have no idea whether or not this is a reversible or even imagined death, but we do know that Lockley is a comic book character. Traditionally, he has been portrayed as the most violent personality of the Moon Knight. Yet, it is plausible that Season Two will feature an internal conflict between Lockley and Spector/Grant. If Lockley is out and about with Khonshu, it's reasonable to assume that the trio is still bound to the god, despite the finale's suggestion that Spector and Grant are no longer Moon Knight. In the meanwhile, we'd want to see more of May Calamawy's Scarlet Scarab, the Egyptian superhero Layla transforms into in the series' final scenes.
We will always pray to the Marvel gods for Isaac's return to the MCU. We are confident that he would not leave us hanging.
Moon Knight Season 2 Cast
We do not have any information regarding the Season 2 cast at this time. Nonetheless, the following cast members and series regulars are anticipated.
Oscar Isaac as Moon Knight

Ethan Hawke as Arthur Harrow

May Calamawy as Layla El-Faouly

Gaspard Ulliel as Anton Mogart

Karim El Hakim as Khonshu Performer

Antonia Salib as Taweret

F. Murray Abraham as Khonshu

Fernanda Andrade as Wendy Spector

Saba Mubarak as Ammit

Saffron Hocking as Dylan

Nagisa Morimoto as Isis's Avatar

Ahmad Dash as Young Punk

Rey Lucas as Elias Spector

Khalid Abdalla as Selim

Shaun Scott as Bertrand Crawley

Lucy Thackeray as Donna

Declan Hannigan as Horus

David Ganly as Billy Fitzgerald
Are There Any Spoilers for Moon Knight Season 2?
When this article was written, there was no information on the plot of Moon Knight season 2. Hence, there are currently no spoilers. Meanwhile, as the publication date of the miniseries approaches, plot details are likely to leak out. We will inform our readers without revealing too much about the show.
While this is the only information currently available about Moon Knight season 2, we also know that Ms Marvel season 2 will be released around the same time as Avengers: Secret Wars.
Also Read: Anne With An E Season 4
What Happened In Moon Knight Season 1 Ending?
The Moon Knight comic book offers many potential plots; however, Season 1 of the Disney+ series utilized only a few. Through a gripping, original narrative, Jeremy Slater gave fans a glimpse of Marvel's Moon Knight, who has a vast history.
Arthur Harrow, portrayed by Ethan Hawke in the series, was based on a comic book character with almost no presence in the comics. His fame in the television series was considerably higher than in the comics.
Spector appeared to have separated from Khonshu and was no longer experiencing the dual effect of his talents when the series concluded. We were encouraged to believe that he had maybe healed himself. Khonshu's interaction with another part of Marc, however, indicated that the conflict between his inner self and divine existence was not yet over.
Conclusion
Moon Knight's location in the MCU Universe is explored through a variety of hypotheses. Each stage is fascinating and thriving to the next. Nevertheless, there is no confirmation of the second season's arrival or renewal. Season 1 is currently streamable on Disney+.
Frequently Asked Questions (FAQs) about Moon Knight Season 2
Where will Moon Knight season 2 stream?
The first season of Moon Knight can be watched on Disney+. So, season 2 of the miniseries is likely to be available on the same platform unless Marvel makes some big changes. This is not likely, since Disney owns almost all of Marvel Entertainment and doesn't want to sell it.
Is Moon Knight a Marvel villain?
In the 2022 Marvel Cinematic Universe Disney+ show Moon Knight, Arthur Harrow is the main bad guy. A Duat version of him, who works as Marc Spector's therapist, is the secondary bad guy.
Is Moon Knight good or bad?
Moon Knight is less of a superhero story and more of a character study. It is slowly losing sight of its own potential as a superhero story. It's not even close to being a good adaptation. I wouldn't say it's a good one or a bad one, either. Even though the season took the character in a direction I wasn't used to, I was still interested.
Subscribe to Our Latest Newsletter
To Read Our Exclusive Content, Sign up Now.
$5/Monthly, $50/Yearly