The World's Greatest Places of 2023 According to Time Magazine
Listen to the Podcast:
From the lush Caribbean island of Dominica to the snowy hills of St. Moritz, Switzerland, TIME Magazine has named the top 50 World's Greatest Places of 2023. On the list are new travel spots, amazing cities, and hidden gems that tourists should think about putting on their "bucket lists."
Expert correspondents and writers chose the World's Greatest Places of 2023, so you can be sure they will have stunning scenery, rich cultures, and lots to see and do this year. The complete list of winners is broken down by area of the world below. To learn more about each place, check out the original article from TIME Magazine.
The World's Greatest Places of 2023 According to Time Magazine
The following is a list of the 50 World's greatest places of 2023 according to Time Magazine:
Dominica

Barcelona

Torres del Paine National Park, Chile

Ladakh, India

Churchill, Manitoba

Aarhus, Denmark

Roatán, Honduras

Aqaba, Jordan

Kyoto

Musanze, Rwanda

Luang Prabang, Laos

Sylt, Germany

Willamette Valley, Oregon

Budapest

Mayurbhanj, India

Yosemite National Park, California

Giza and Saqqara, Egypt

Medellín, Colombia

Isan, Thailand

Freetown Peninsula, Sierra Leone

Naples, Italy

Kangaroo Island, Australia

Vienna

Bozeman, Mont.

Mexico City

Dakar, Senegal

Jeju Island, South Korea

Berat, Albania

Pantanal, Brazil

Rabat, Morocco

Loango National Park, Gabon

Phuket, Thailand

Dijon, France

Tampa, Florida

Rio Grande, P. R.

Tucson, Ariz.

Washington, D.C.

Vancouver

Pantelleria, Italy

St. Moritz, Switzerland

Timisoara, Romania

Brisbane, Australia

Guadalajara, Mexico

Ollantaytambo, Peru

Nagoya, Japan

Chyulu Hills, Kenya

The Red Sea, Saudi Arabia

Jerusalem

Sharjah, UAE

Tuamotu Archipelago, French Polynesia
Check the World's greatest places of 2023 according to Time Magazine in detail below: 
1. Dominica, Switzerland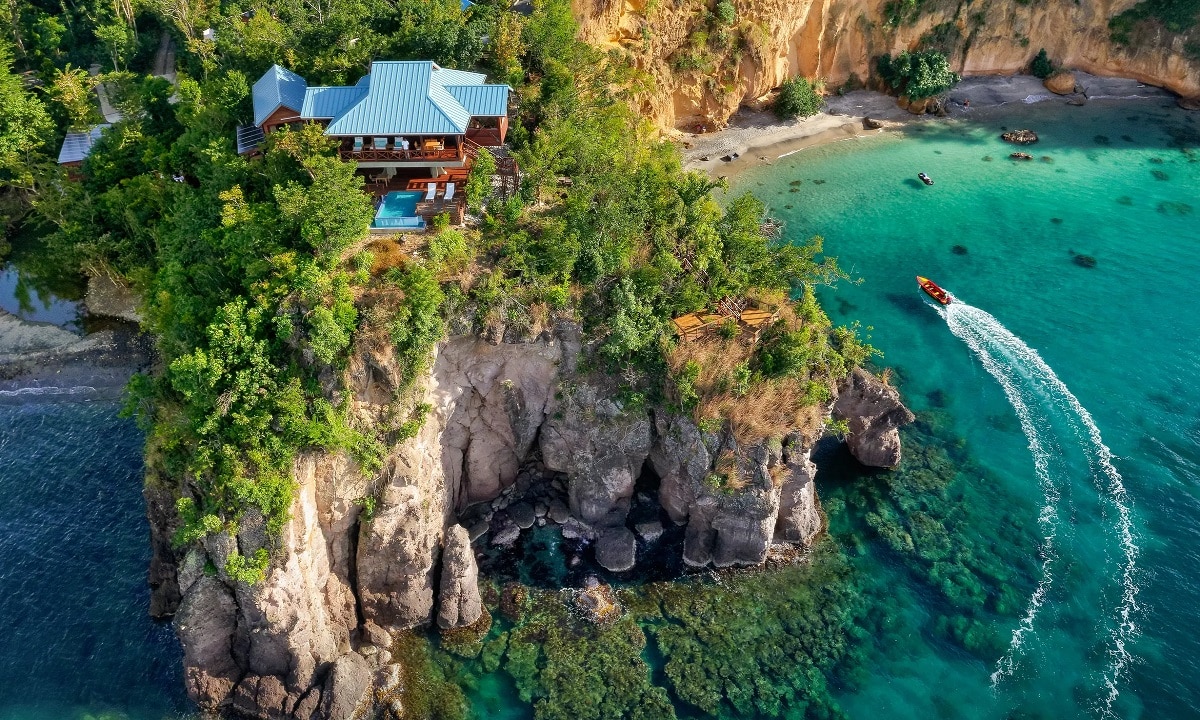 This small island nation between Martinique and Guadeloupe wants to be the first climate-resilient country in the world by 2030, and sustainable tourism is a big part of that plan. Dominica is known as the "nature island" of the Caribbean because it has a lot of greenery and mountains. It doesn't have any beaches, but it has a lot of excitement in the form of rainforests, waterfalls, hot springs, and volcanoes.
Dominica is home to the 115-mile Waitukubuli National Trail, which is the longest hiking trail in the Caribbean. It also has the Waitukubuli Sea Trail, which is the only sea paddling trail in the Caribbean. Kayakers can spend a week or just a few days exploring the island's calm Caribbean coast, paddling past dramatic cliffs, and snorkeling in secret coves. 
Colibri Ridge is Dominica's newest resort, and eco-friendly tourists will want to stay there. It is high in the mountains and has beautiful views of the Atlantic and Caribbean Seas. It is proud of the fact that it is entirely off the grid and gets all of its power from solar panels and windmills. Two infinity pools are filled with clean rainwater and face the beautiful Morne Fou mountain top and Martinique in the distance. The food at the diner comes from the 285 acres that make up the resort or from farms close by.
2. Barcelona, Spain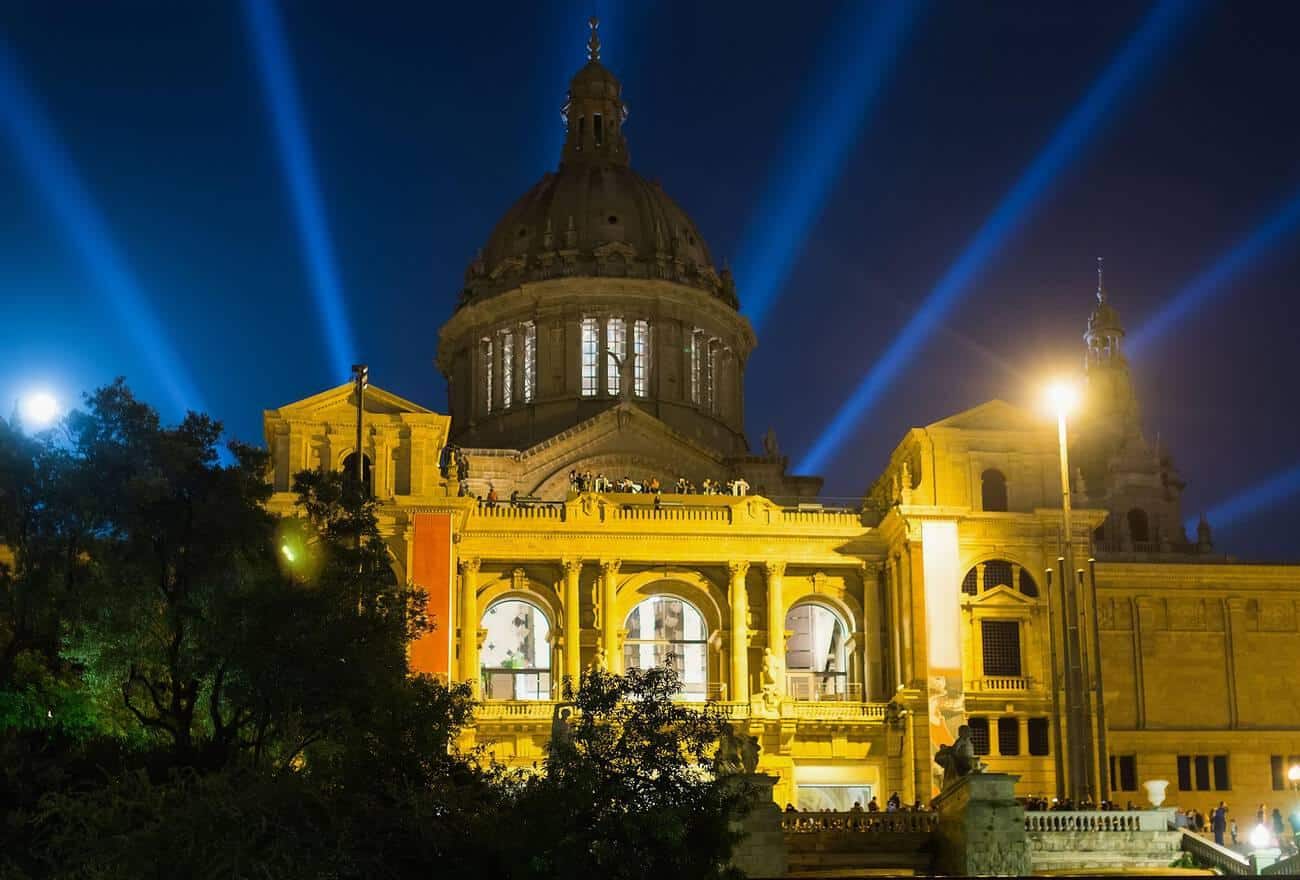 Barcelona is the best place in the world. The city is fascinating. You can spend days walking around the Gothic Quarter, afternoons at the beach, and nights dancing until dawn. Even though tapas and the busy mercados deserve all the attention they get in guidebooks, Antoni Gaud's buildings are Barcelona's real crown prize.
His most famous works, like the stunning Basilica of La Sagrada Familia, are easily recognizable and have made millions of people want to travel. You won't be the only tourist here (especially in the summer), but you can still find your Mediterranean magic anytime, even among the crowds.
Read More: Most Beautiful Countries in the World
3. Torres del Paine National Park, Chile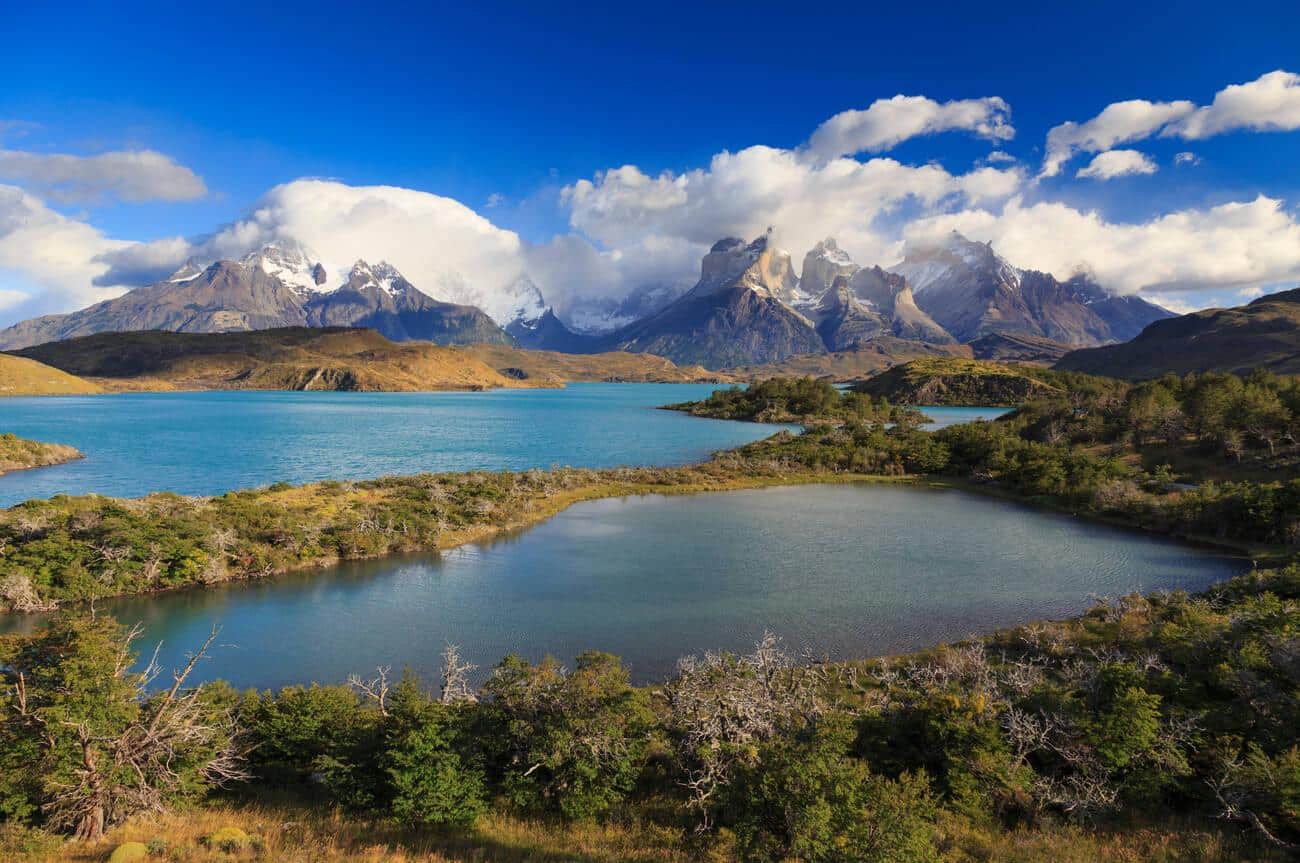 The Torres del Paine region of southern Chile is known as a paradise for hikers, with famous multi-day routes like the W Circuit and the O Circuit. It is also one of the best World's most significant places in 2023 to see wild pumas.
Visitors have a good chance of seeing the shy animals in Torres del Paine National Park (the second most popular park in the country, with more than 300,000 visitors per year) or on privately owned ranch land around the park. This is because the population is growing and the animals are used to people. And it will get even more accessible soon. 
Awasi Patagonia has restarted its program to protect pumas by leasing land around the lodge on the edge of a national park, getting rid of the animals there, and making it illegal to kill pumas. (It is against the law in Chile to kill pumas, but this is often done on private land outside the national park.) This program will increase the safe corridor for big cats that often move outside the park.
Starting in 2023, guests of Awasi will be able to go on special trips led by expert trackers right from the lodge to look for pumas. People can look for pumas, check out camera traps, and learn about protection. Also, in 2023, Quasar Expeditions' multi-day Patagonia Untamed Puma Safari tours in the Torres del Paine area will have a new place to stay and new things to do.
4. Ladakh, India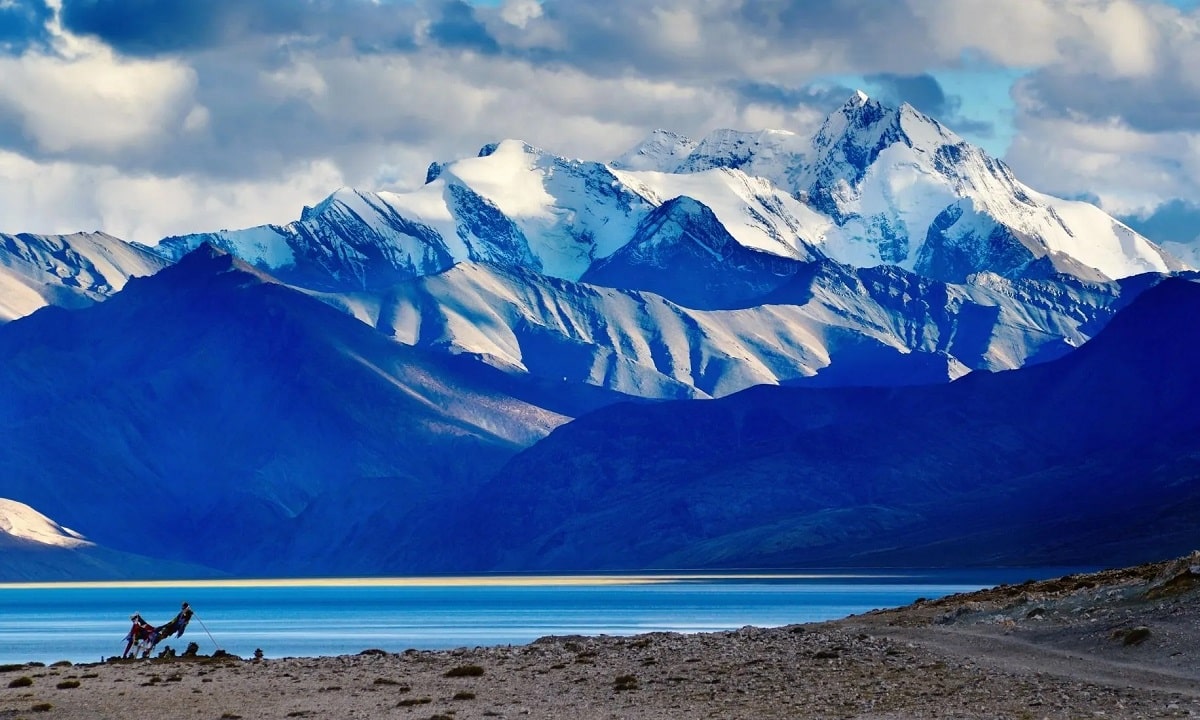 Ladakh is a high-altitude desert made up of hills and plateaus that are rocky and empty. Adventure sports fans love Ladhak because it is an excellent place for hiking, mountaineering, and white water rafting. Both the Indus and Zanskar rivers can be used for rafting, but the Zanskar course is more challenging and exciting. 
There are short, one-day treks to visit sites or monasteries and long, cross-mountain treks that take weeks of walking and camping in the wild. Ladhak has several monastic fairs, which are events the most important monasteries hold yearly, mainly in the winter.
In September, the Ladakh Festival shows off the richness, depth, and pageantry of Ladakh's culture, customs, and folk heritage, which dates back hundreds of years. The best examples of the region's performing arts, archery competitions, and the Ladakh Polo Cup can all be seen there.
5. Churchill, Manitoba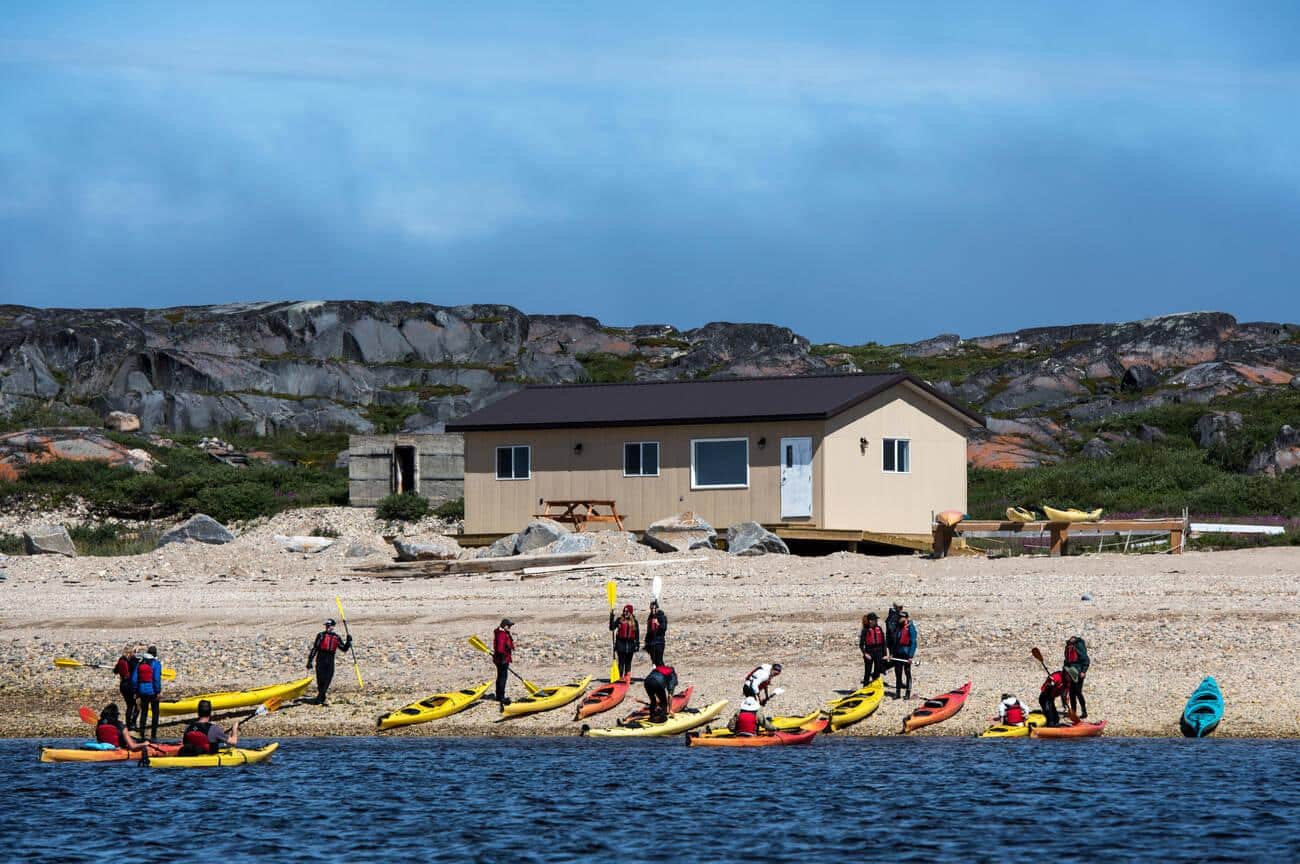 Churchill, which is in northeastern Manitoba, is the northernmost harbor in Canada. It is at the mouth of the Churchill River on the west side of Hudson Bay. It was named after John Churchill, 1st Duke of Marlborough, who was the Hudson's Bay Company governor from 1685 to 1691.
The first wooden Fort Churchill, built by the company in 1688, burned down in 1689. It was replaced by Fort Prince of Wales, built from 1731 to 1771, and is now partially rebuilt as a national historic site. 
In 1931, a town was built at the end of the Hudson Bay Railway, which ran from The Pas, 550 miles (885 km) to the southwest. The Churchill Rocket Research Range is where sounding rockets that study auroras are launched. In 1955, the Inuit village of Akudlik was built nearby. Churchill is a tourist destination because it has polar bears and beluga whales, but getting there is complicated by road or train. Pop. (2006) 923; (2011) 813.
6. Aarhus, Denmark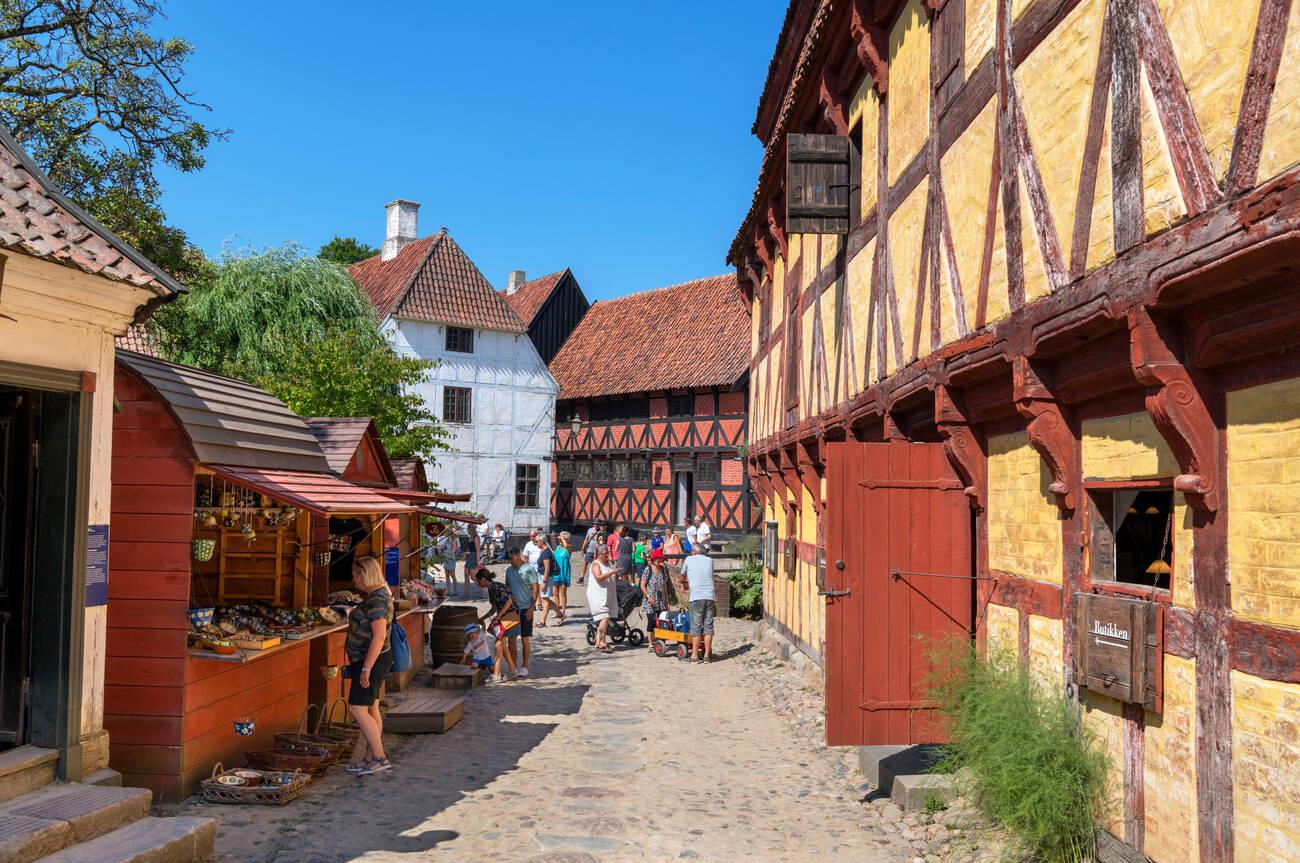 Design-driven Aarhus has always loved the sea, but it loves it even more this year. Early in the summer, the city's harbor will become a nautical festival as it hosts the Ocean Race, one of the longest round-the-world sailing challenges. Races and other events will be in the harbor as part of the Ocean Race.
There is a lot of creative seafood in the food in Aarhus. At the Michelin-starred Substans, you can eat crab from the Bay of Aarhus while looking at it. In 2022, Frederikshj will get a second Michelin star, and its fun food might include oysters from Ven Island or truffles from Marselisborg Forest.
Even the city's modern buildings, like Dokk1, one of the largest libraries in Scandinavia, and the harbor bath, built by Bjarke Ingels and has floating seawater pools, are framed by the ocean. The Moesgaard Museum is an architectural wonder with a grass roof where you can learn about the past of Aarhus's seafaring founders, the Vikings.
Read Also: World Most Beautiful Castles
7. Roatán, Honduras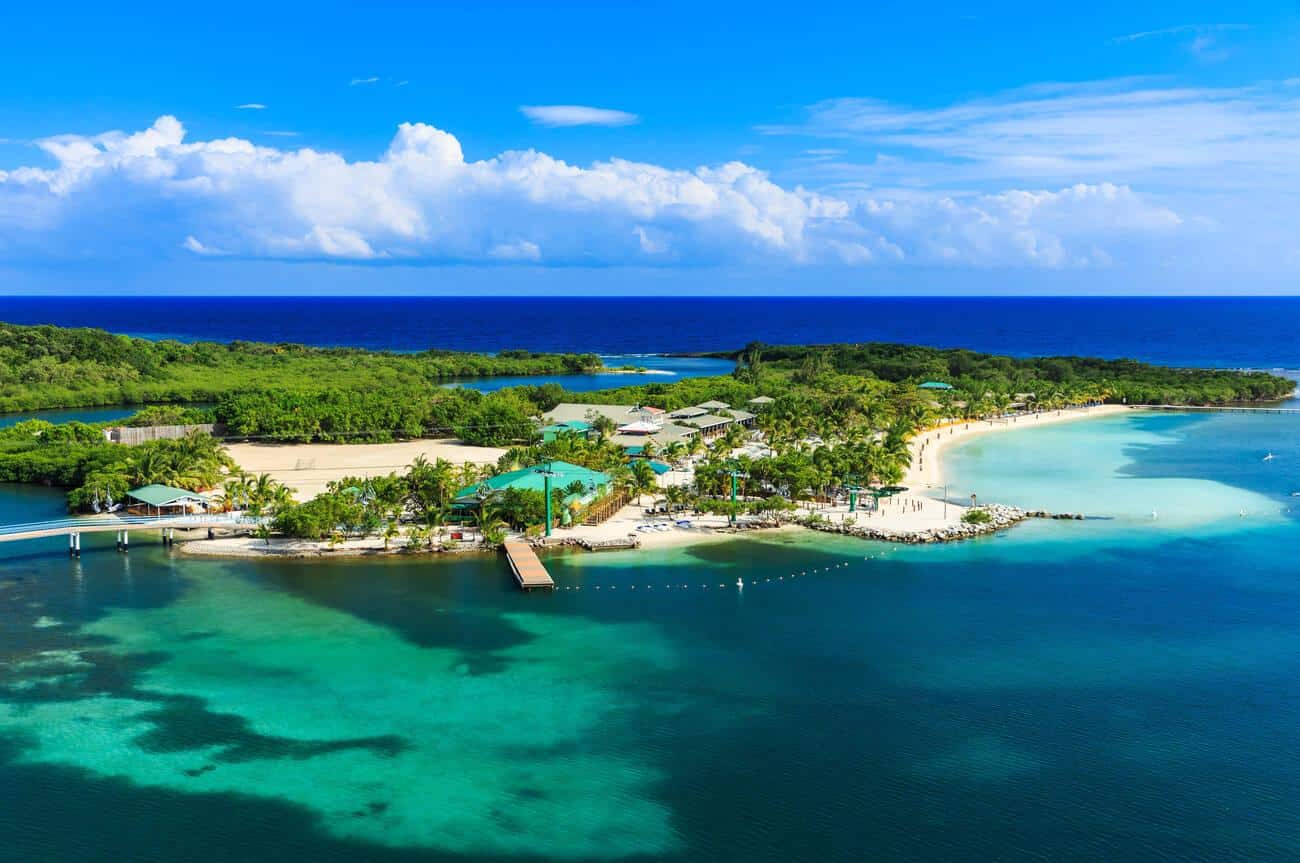 Roatán is an island off the coast of Honduras. It is surrounded by the world's second-biggest barrier reef, which makes it popular with backpackers and nature lovers. However, new luxury properties are changing the island's rustic appeal. Kimpton Grand Roatan Resort & Spa will open a five-star resort that looks out over West Bay Beach this summer. It will have a rooftop bar and pool and a spa with treatments based on Indigenous customs.
Some of the best meals on the island are made at Azul, a new upscale restaurant at the Blue Roatan Resort run by local chef Ramon Orozco. Conch carpaccio and lobster with coconut and manchego cheese are offered in a lush outdoor garden where macaws fly through the trees.
The Cayos Cochinos island, a marine preserve, and a UNESCO World Heritage Site, is about 20 miles off the coast of Roatán. This spring, new high-end eco cabins will be built there. From Roatán, you can take a 45-minute boat ride to the paradise island of Cayos Cochinos, which is all by itself. The island is full of unreal beauty. It has 110 species of coral in its clear seas and 800 acres of protected land. Hawksbill sea turtles and the pink Cochino Cays boa live on beaches with white sand.
8. Aqaba, Jordan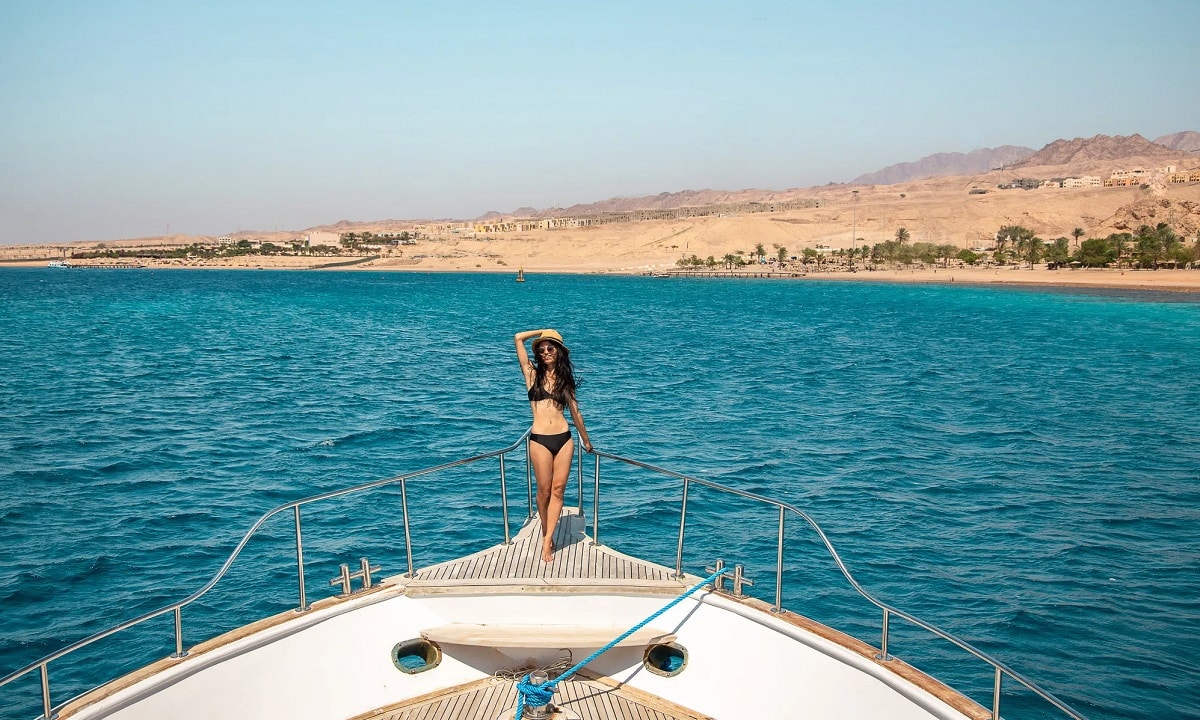 Aqaba has the perfect mix of city life, beaches, and historical sites. Aqaba is the most southern city in Jordan. It is on the northeastern tip of the Red Sea, surrounded by sand and mountains. Even though there is a border between them, Eilat, Israel's southern beach vacation city, is very close to Aqaba. Many people come here for the water and beaches, but the city's location makes it easy to get to many unique places in Jordan, like Wadi Rum and the famous lost city of Petra.
The city of Aqaba has been around since 1500 BC. Historians think the Edomites built Aqaba's first port, turning it into a significant place where things were traded. Even now, the city still cares about its past and its culture. Visitors to Aqaba can see mosques, ruins, and museums that show how the city's people and past are connected.
People come to Aqaba all year round because of the weather and the fact that they can get to the Red Sea. People love to scuba dive and swim in the Red Sea. The Aqaba Marine Park is just south of the city. It has 7 km of beach where people can look at coral reefs, fish, and other sea life. This is also where you can enjoy the beaches the most. There are places to play basketball and soccer outside, as well as places to have a picnic.
9. Kyoto, Japan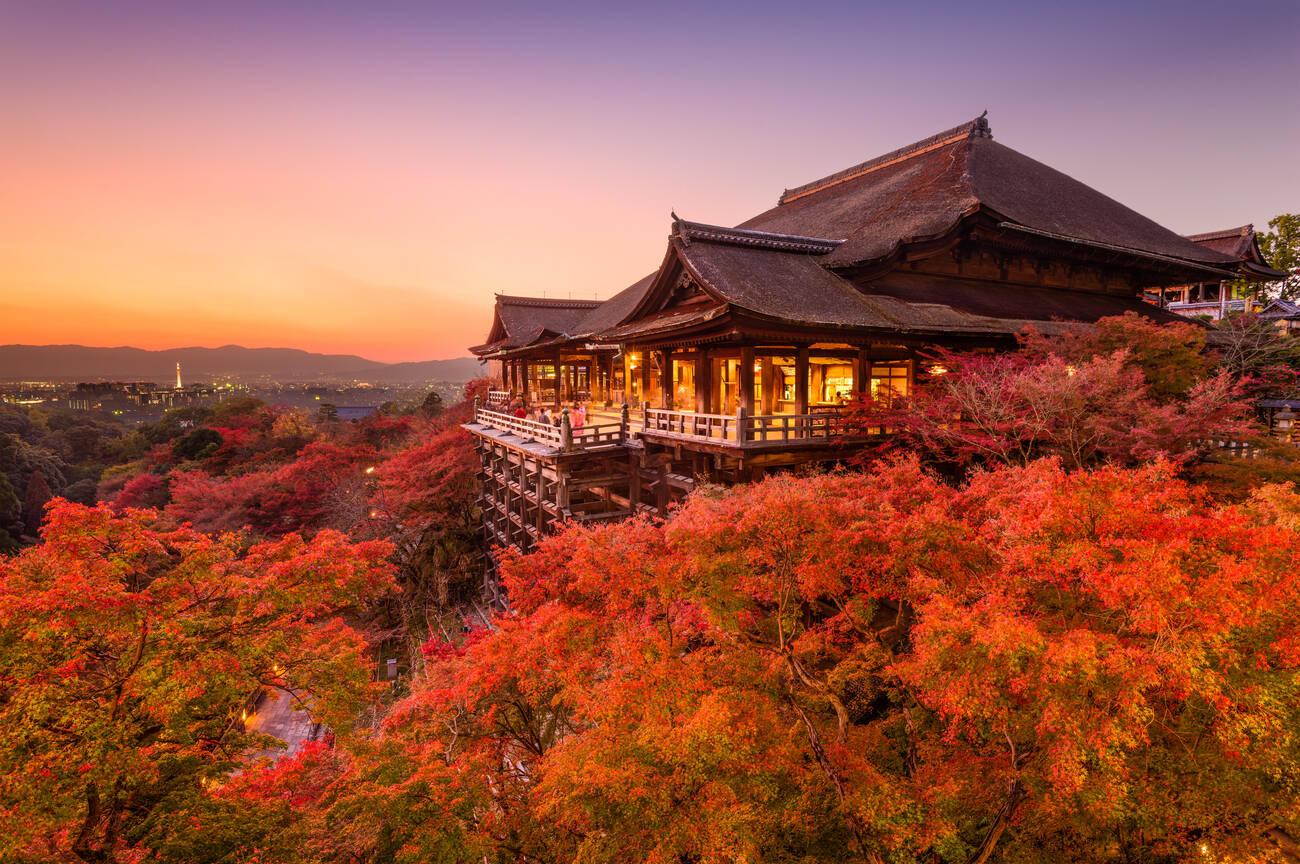 Kyoto used to be the capital of Japan. It is known worldwide for its refined culture, good dining, and the charm of Japan's countryside. Every year, millions worldwide come to Kyoto to learn about traditional Japanese culture. Temples and shrines like Kiyomizudera and Kinkakuji, as well as the bamboo woods of nearby Arashiyama, get a lot of attention from tourists. Stay in a traditional ryokan, relax in an onsen, and watch the cherry blossoms and fall leaves change as the seasons change. 
Tokyo is only a short bullet train ride away from the magic of Kyoto. Outside the city, many beautiful rural places exist in Kyoto Prefecture. Amanohashidate, in the north, has been known for a long time as one of the three most beautiful places in Japan. Miyama is one of the last mountain towns with thatched-roof farmhouses; many still live there. You can enjoy tasty local veggies and Uji's famous green tea.
10. Musanze, Rwanda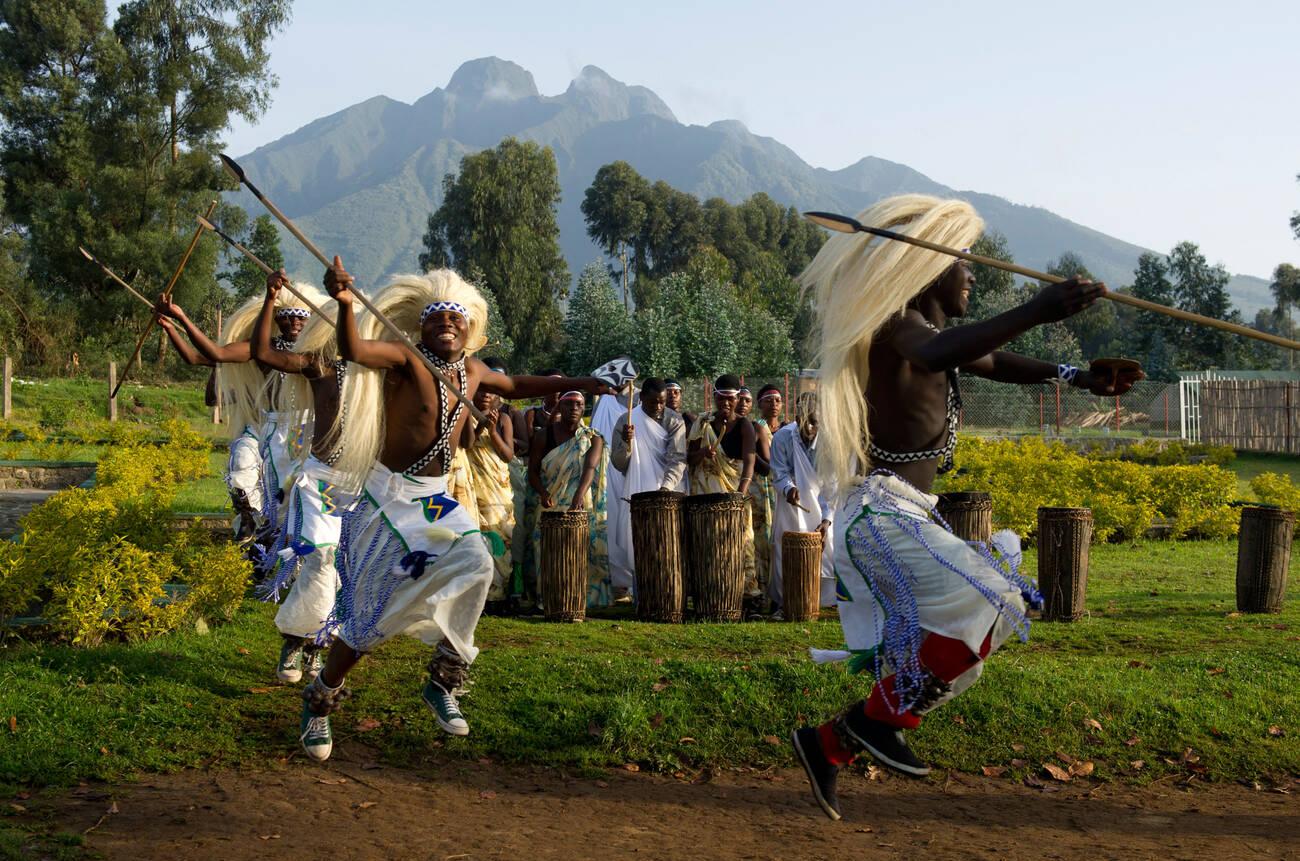 Musanze is the largest city in northern Rwanda. It is also the entrance to Volcanoes National Park, home to the rare mountain gorillas. The park announced it will grow from 62 to 76 square miles by 2027, lowering human-wildlife conflicts by 80%. Farmers and former gorilla poachers can make a living by selling tickets to gorilla treks for $1,500 daily.
This keeps them out of the animals' environments and allows them to make a living. The opening of the Ellen DeGeneres Campus of the Dian Fossey Gorilla Fund and the Gorilla Doctors campus, which both work to save endangered mountain gorillas and learn more about them, has brought interest to the area worldwide.
Red Rocks Rwanda is a nonprofit hostel with a lot to offer. It tries to unite locals and tourists by telling stories, making banana beer, and dancing in the Rwandan style. Gorilla Guardians, a community-run charity, sets up private homestays, including cooking lessons and workshops on making pottery. And Beyond the Gorillas Experience, based in Musanze, offers guided hikes and bike rides through Volcanoes Park as a break from all the gorilla talk. The trip is finished off with a stop at the Inshuti Art Gallery.
Also Read: Largest Cities in the World 2023
11. Luang Prabang, Laos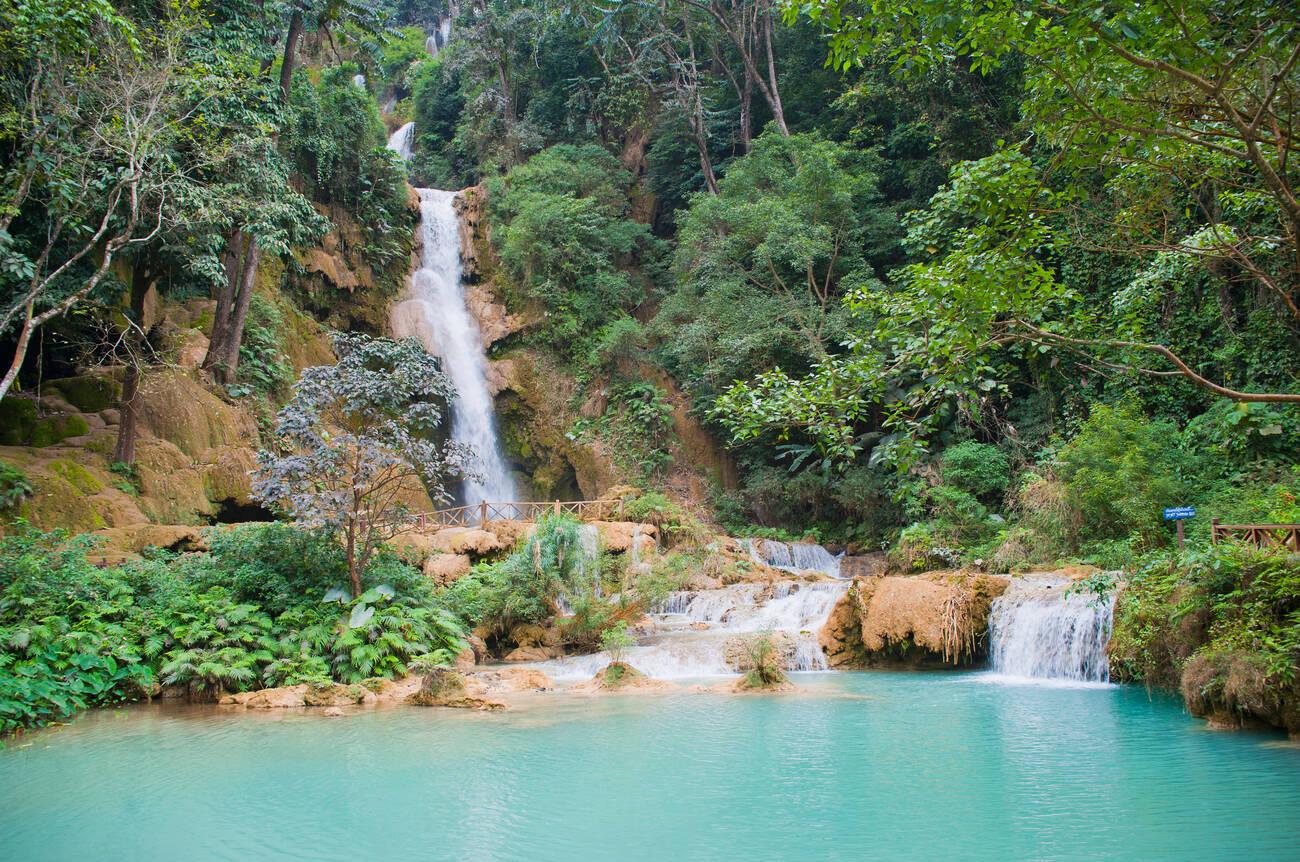 Luang Prabang, Laos, is right between the Mekong River and the Nam Khan River. It has a history of ruining trip plans because people can't help but stay a day or two longer than planned. Luang Prabang feels right for some reason. Maybe it's all the monks, the French colonial style, or the markets in the mountain air. In 1995, the city was named a World Heritage Site by UNESCO.
The former city of Laos is often the first or last stop for travelers taking Route 13 between Vientiane, Vang Vieng, and Luang Prabang. This depends on which way they are going. First, there were a lot of backpackers, and then a lot of moving families. Luang Prabang is a famous stop for backpackers on the well-trodden banana pancake trail, but tourism has changed to focus more on shorter-term visitors with higher budgets.
12. Sylt, Germany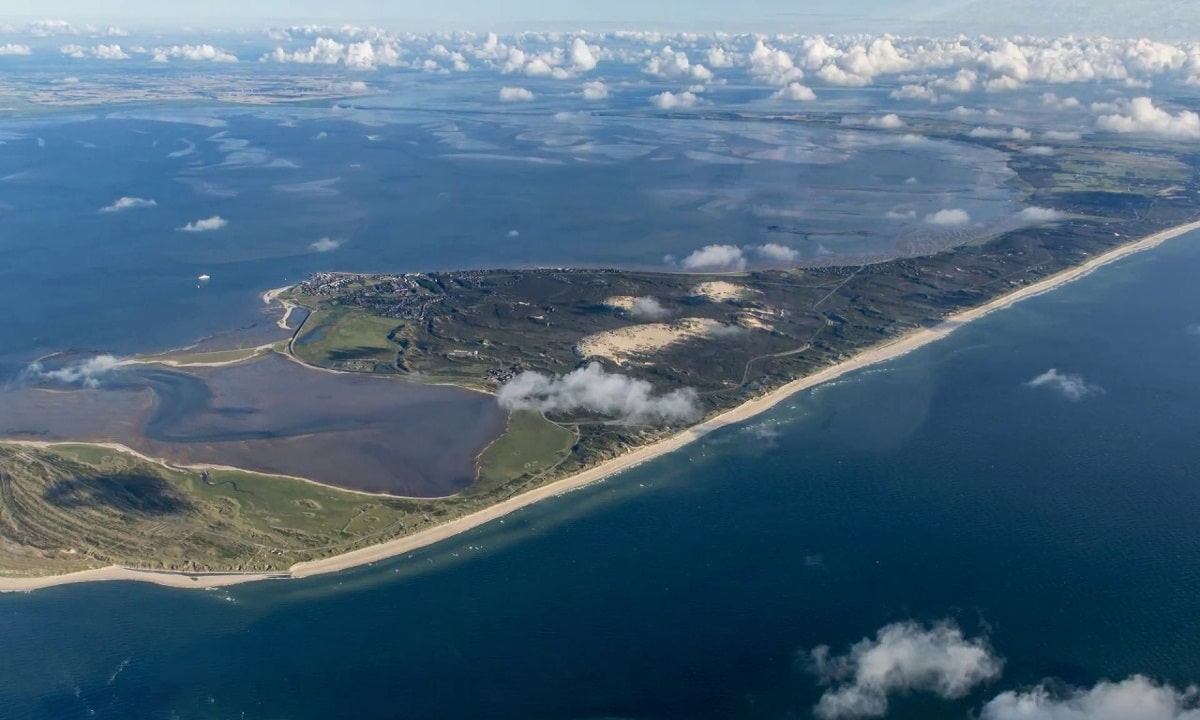 People who like to eat and do water sports like going to the largest North Frisian islands. Just off of Schleswig-Holstein's North Sea coast, Sylt has a lot to offer vacationers interested in health and fitness.
When you think of Sylt, you might picture 40 kilometers of sandy beaches to the west, the huge Wadden Sea to the east, and lively spa towns like Westerland and Wenningstedt, offering a wide range of health and wellness treatments. This 'Queen of the North Sea' is in the Schleswig-Holstein Wadden Sea National Park. It is 99 square kilometers, which makes it Germany's fourth most oversized island. 
The Hindenburg Dam's causeway makes driving or taking the train straight to the shore easy. Sylt is popular with sailors, including some foreign pros and golfers. It is also popular with nature lovers, who will enjoy that half of the island is a protected area. Sylt is also an excellent place for people who like to eat and stay up late.
13. Willamette Valley, Oregon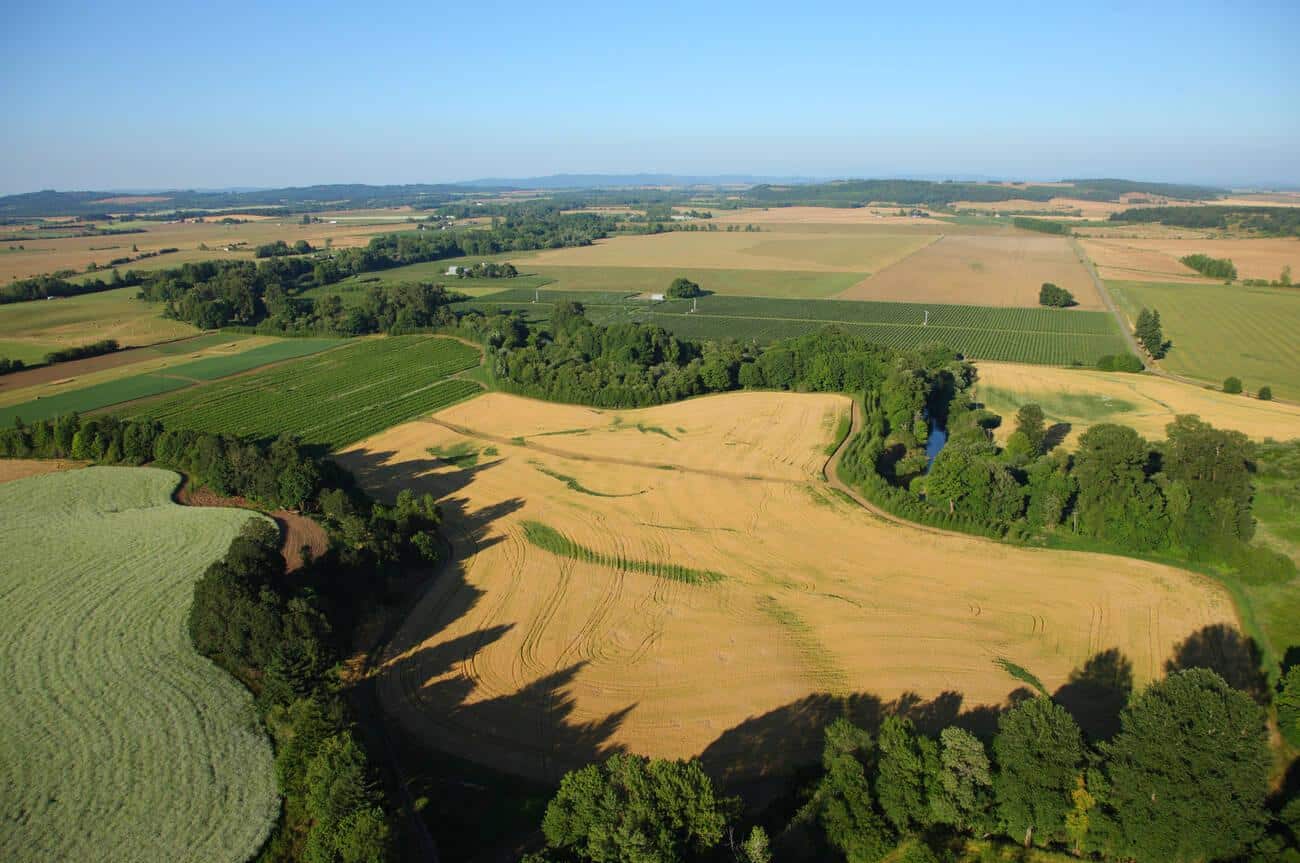 The areas of Northern California full of vineyards have become known as "wine country," and with that name comes a bit of a bad reputation. Everyone knows about Napa and Sonoma, which has given them a bad name for being snobbish, overcrowded, and expensive. But a complete education in US wine culture doesn't have to be stuffy or expensive. You can still enjoy world-class wines in a surprisingly laid-back way, surrounded by beautiful rolling hills. Just point your compass toward the north.
The Willamette Valley in Oregon is between the cities of Portland and Salem. It has grape-covered hills, tall evergreens, and misty mountain views, all in a lush river valley just 30 minutes from Stumptown. A 100-mile wine trail (huge compared to Napa's 30 miles) has more than 25,000 acres of vines. Oregon has more vineyards than any other state except California. Even though Willamette is known for its highly picky pinot noir, you can also find great chardonnay, pinot gris, riesling, sauvignon blanc, Gamay, pinot blanc, and many other wines.
It's a place where hops grow like weeds, small towns have food scenes as good as those in big cities, there's art on the side of the road everywhere, and every turn in the road leads to a beautiful view of nature. Here's how to enjoy the Pacific Northwest's version of wine country, which is boozy, laid-back, and different from wine country.
14. Budapest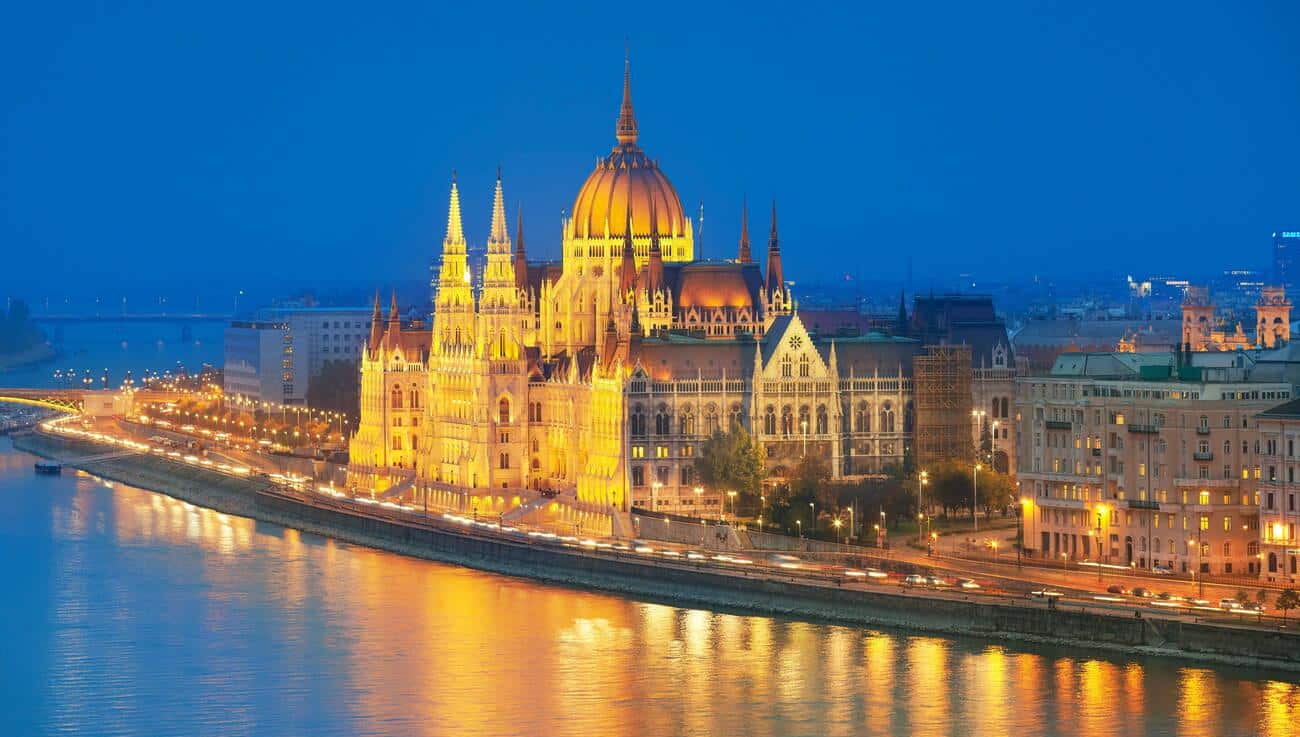 This year is the 150th anniversary of when three towns on the Danube—Buda, Óbuda, and Pest—came together to make Budapest the modern metropolis it is today. The capital of Hungary is marking its 150th birthday with nearly 100 events that will go on until 2024.
After more than two years of repairs this fall, people can walk across the city's famous Chain Bridge again. In October, many people will watch the runners in the Budapest Marathon pass by and under the famous bridge. There will also be an open-air jubilee concert in Heroes' Square in September, a competition for the "Cake of Budapest," whose winner will be sold all over the city after the first public tasting this fall, and a new exhibit at the Budapest History Museum about what makes Budapest.
The events build on the success of recent openings like the Museum of Ethnography, the House of Music Hungary, and the Hungarian State Opera, which finished a significant makeover last year. As part of the National Hauszmann Program, St. Stephen's Hall, the Guardhouse, and the Karakash Pasha Tower have all been brought back to how they looked when they were first built.
To Know More: Budget-friendly Countries in 2023
15. Mayurbhanj, India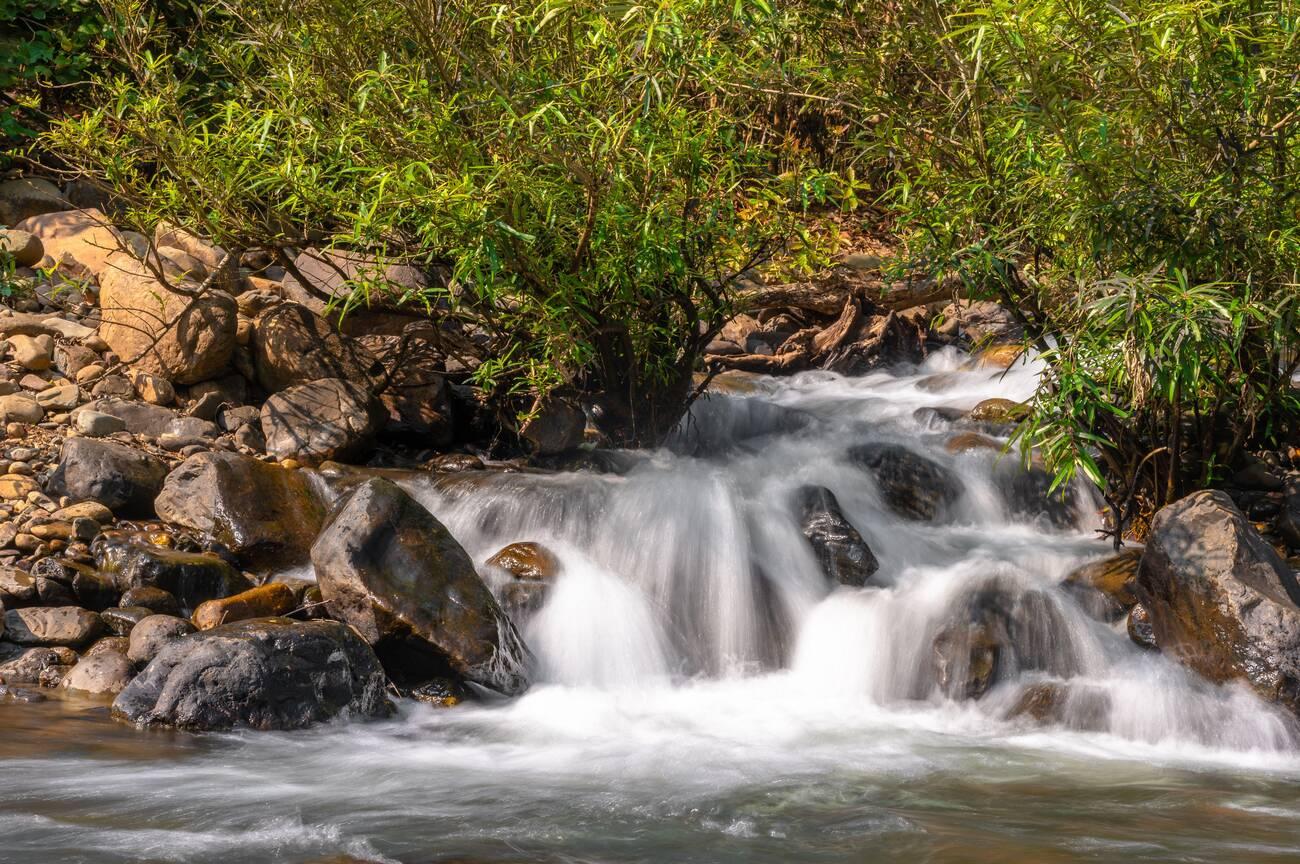 Mayurbhanj is making waves all over the world. It is the biggest district in Odisha. TIME magazine put the district on its list of the World's Greatest Places for 2023 because of its beautiful green landscapes, ancient temples, waterfalls, and rich cultural history. Only two Indian places, Ladakh and Mayurbhanj, made it onto the list. Even though Ladakh is already a famous place for travelers, adding Mayurbhanj to your plans for this year could be fun.
From Similpal National Park, where you can see a Bengal Tiger, to the beautiful Bhimkund Waterfall, the Ambika Temple, and Lulung, Mayurbhanj has a lot to see and do for the traveler in you. It's easy to see why it made the list of the best 50 places to visit this year. It has beautiful nature, many plants and animals, and old temples.
16. Yosemite National Park, California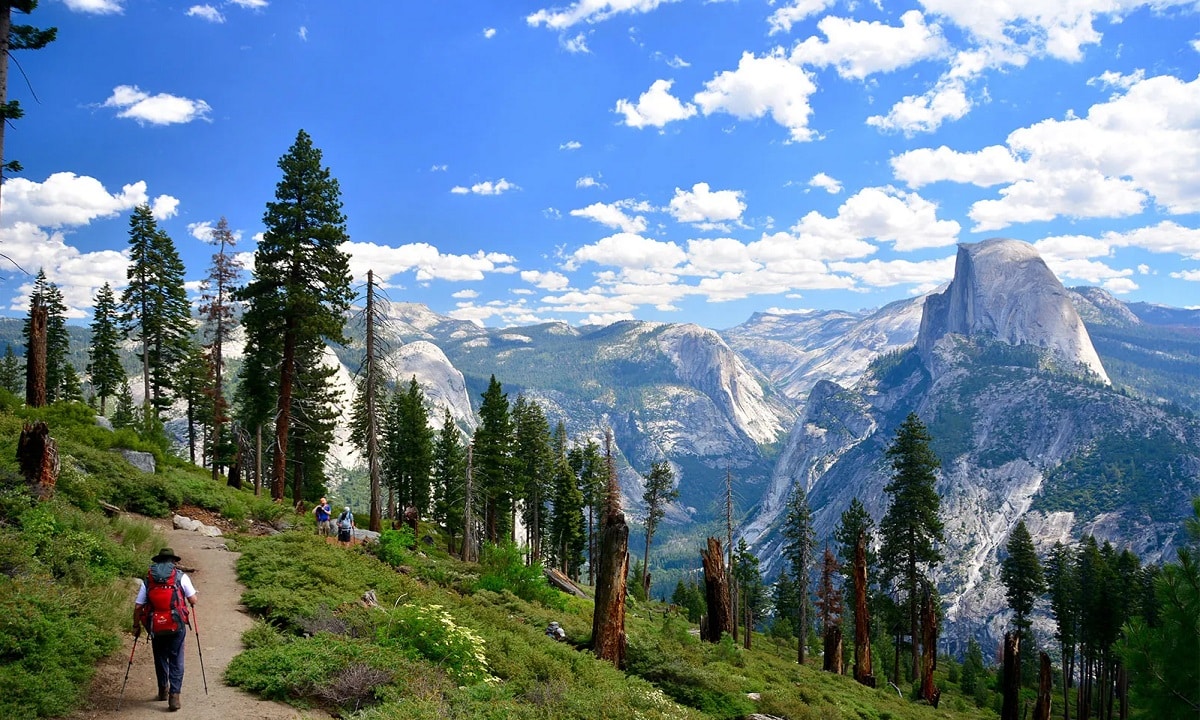 Yosemite National Park is famous for its tumbling waterfalls, substantial sequoia trees, sheer granite walls, and many others. You could easily spend weeks there. The park has its charm no matter what time of year it is. During the summer season, there are fewer people, and you can see Yosemite's beauty from a different point of view. In the spring, there are gushing rivers.
In the summer, you can do anything outside. In the fall, the trees change colors, and there are fewer people. In the winter, you can cross-country ski and snowshoe in a snowy wonderland. People who want to drive to Yosemite should check the park's Current Conditions page first. Snow, floods, and other types of bad weather can cause roads to close.)
The Yosemite Area Regional Transportation System (YARTS) makes it easy to get around the park. YARTS is a cheap public transportation system that lets you get around the park without a car. The price of a ticket gets you into the park, and kids under 5 ride for free with a paid adult. From the entrance towns of Merced, Fresno, Mammoth Lakes, and Sonora, there are four ways to get to Yosemite. The last three only run in the summer.
17. Giza and Saqqara, Egypt

The Pyramids of Giza are amazing, but once you've seen them, you've seen them. You can pay to go down beneath two of the three remaining structures or take a mundified camel ride through the nearby desert. Still, once underground, you won't find anything: no hieroglyphics, no casket, no treasures, and no projection of Michael Jackson's "Remember the Time" video. And with the camels, you'll get a cute photo for Instagram and an easy-to-recreate experience that you can have all over North Africa.
Most people go to Cairo to see Giza and maybe the Egyptian Museum. From there, they fly to Luxor or tour the Nile. Saqqara is one of Egypt's best ancient sites, but most people don't go there. About 20 kilometers from the Great Pyramids is an old cemetery that used to be part of Memphis. Before Giza, Ancient Egypt's city was Memphis, where the beautiful Pyramid of Djoser was built in the 27th century BC. It was Egypt's first pyramid.
18. Medellín, Colombia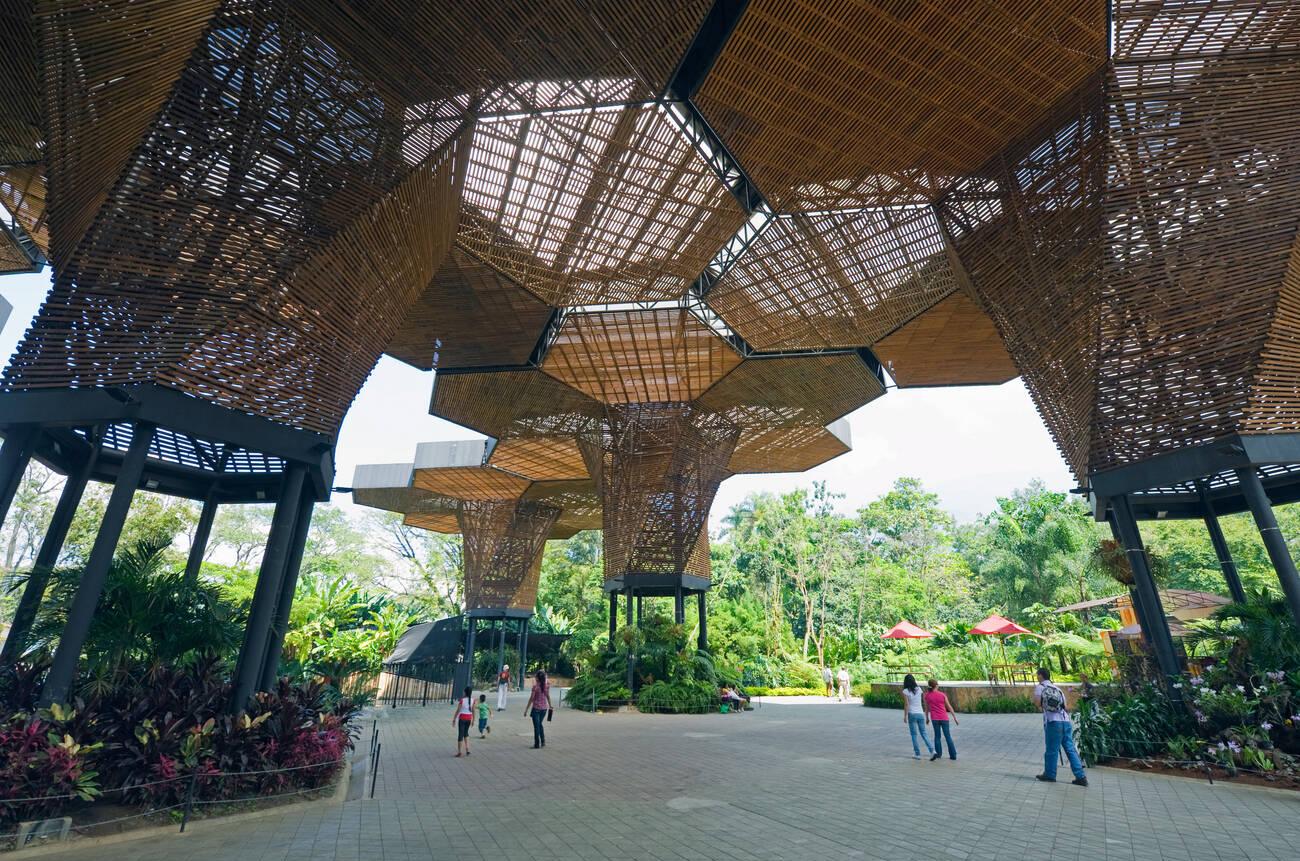 Once called "the most dangerous city in the world," Medellin has worked hard to change its reputation as a place where drugs, gang wars, and gun violence are common. People in Colombia call it the "City of Eternal Spring" because of its mild temperature. It has become a popular place to visit for fine dining, trendy bars, and world-class coffee.
In the capital of Antioquia, people can experience Colombia's busy, chaotic culture, which is set against a background of tall mountains and green coffee plantations. The flight into Colombia's second-largest city, home to 3 million people, is reason enough to go there. The city is in a valley and clings to the sides of the mountains. Coming down through the low clouds that hug the coffee fields is fantastic.
The pandemic hit Colombia hard, and the coronavirus especially hard hit big towns like Medellin and Bogotá. But Medellin has a lot of beautiful open areas and places to get out of the city and enjoy the outdoors.
You can Read: Best Places to Spot Wildlife in Europe
19. Isan, Thailand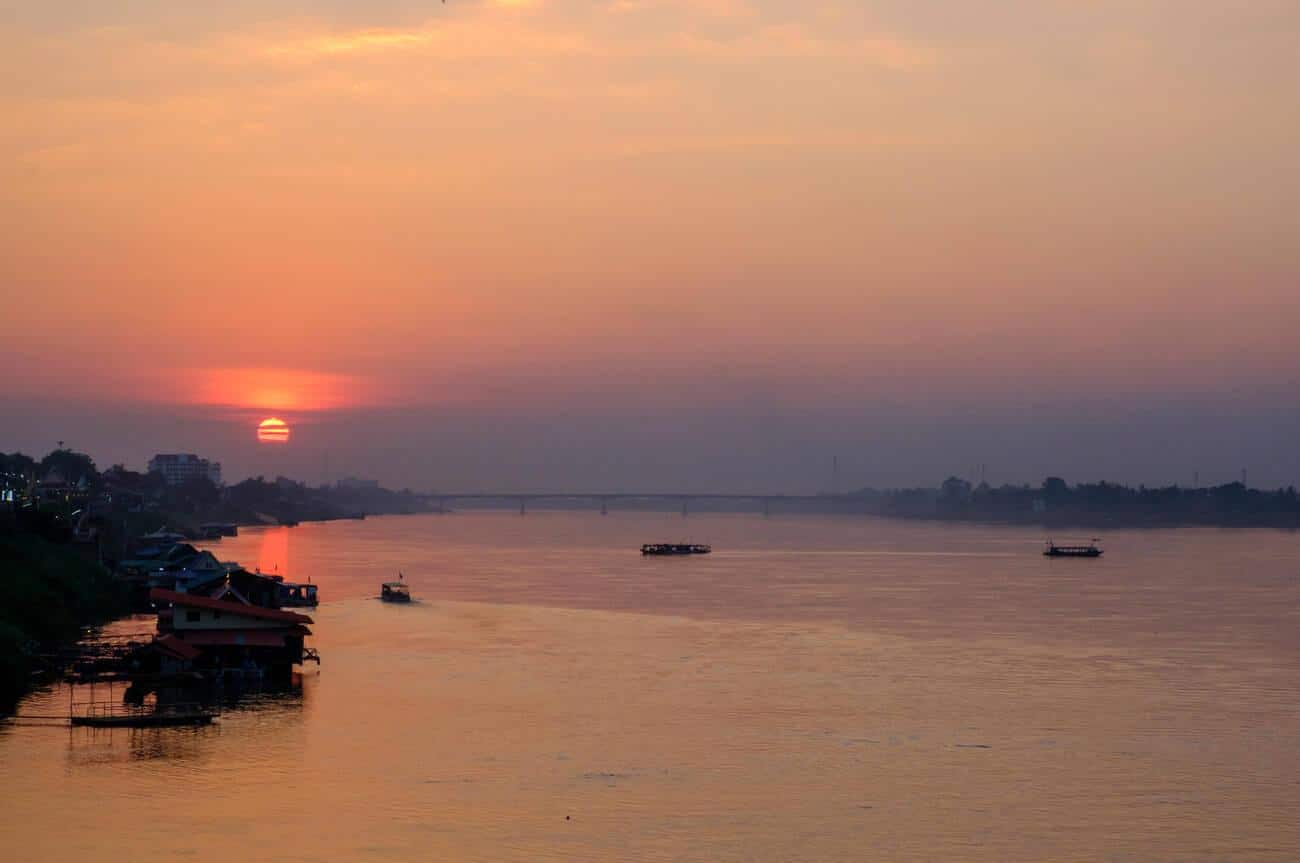 Most Thais have a unique view of the northeast. It's kind of like the center of the country. Most of the country's rice and other staple foods are grown here. This part of the country is generally poorer than the rest. Isan is the name of the area. The "I" is pronounced with a long "EE" sound. Isaan also has regional food that differs from the central Thai food in most Western Thai places.
Isan also has a long and fascinating past. There are signs that people have lived there for at least 5,000 years. The area is close to the center of the old Khmer country, and Hindu and Buddhist temple ruins can be found everywhere. In recent years, rich fossil finds have also sparked much interest; there are even a few "Jurassic Parks" here and there. Isan is possibly the part of Thailand that has the fewest tourists. It is a great place to spend time if you want to get to know the "real" Thailand.
20. Freetown Peninsula, Sierra Leone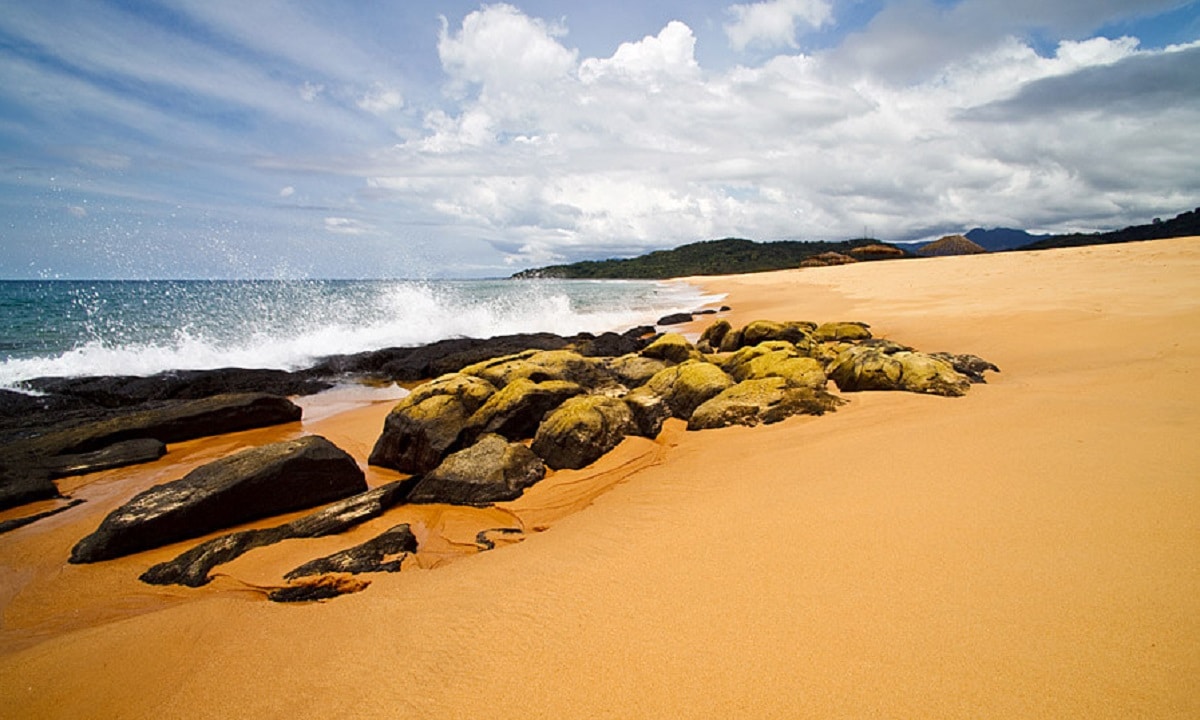 As Sierra Leone comes out of the pandemic, the World Bank is helping to promote the country's rich tourism potential. Sierra Leone has a wide range of wildlife, world-class surfing waves, the cool coastal capital of Freetown, and a brand-new airport. Now is the time to go.
Start on the Freetown Peninsula and support ecotourism projects like Tacaguma Chimpanzee Sanctuary, where endangered primates are saved and restored in one of the country's many biodiversity hotspots. At the nearby Tasso Ecotourism Project on an island in the Sierra Leone River Estuary, visitors stay in rustic wooden chalets and enjoy birdwatching and community tourism. These activities are meant to help islanders recover financially after the Ebola epidemic (the country was officially declared Ebola-free in 2015).
People who know about surfing go to the southern end of the Freetown Peninsula, about an hour from the city. White sand covers River No. 2 Beach and Bureh Beach, where the country's first surf club is located.
Off the southern tip of the Freetown Peninsula, the heavily forested Banana Islands are a tropical paradise with some of the best snorkeling, scuba diving, and spearfishing in West Africa. What you might remember most about a trip here is how friendly and strong the people are.
21. Naples, Italy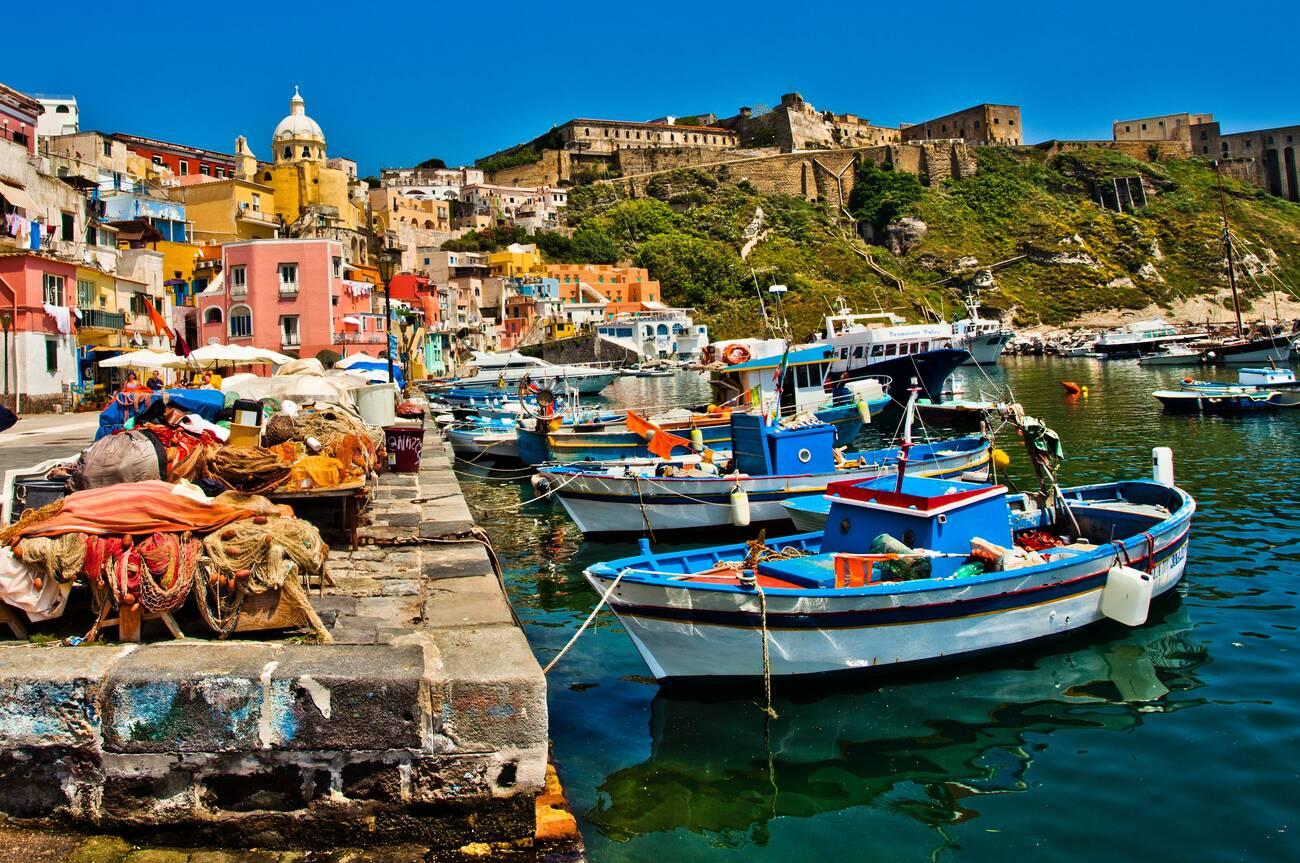 Naples is the biggest city in southern Italy. It is known for its mix of Old World charm and modern grit. This is one of Europe's oldest cities, with enough art, architecture, and archaeology to compete with other big towns. But people come for the wood-fired pizza. 
The historic center of Naples is a UNESCO World Heritage site with a lot to see between pizza stops. Don't miss the Chiesa di San Gregorio Armeno, a Baroque beauty from the 1600s, and the Duomo, a Roman Catholic cathedral started in the 1300s. You can see things from Pompeii at the Museo Archeologico Nazionale di Napoli. You can enjoy the Rococo style at the Museo Cappella Sansevero, which was built in the late 1500s. As the sun sets over the Bay of Naples, as the locals do, take a walk.
22. Kangaroo Island, Australia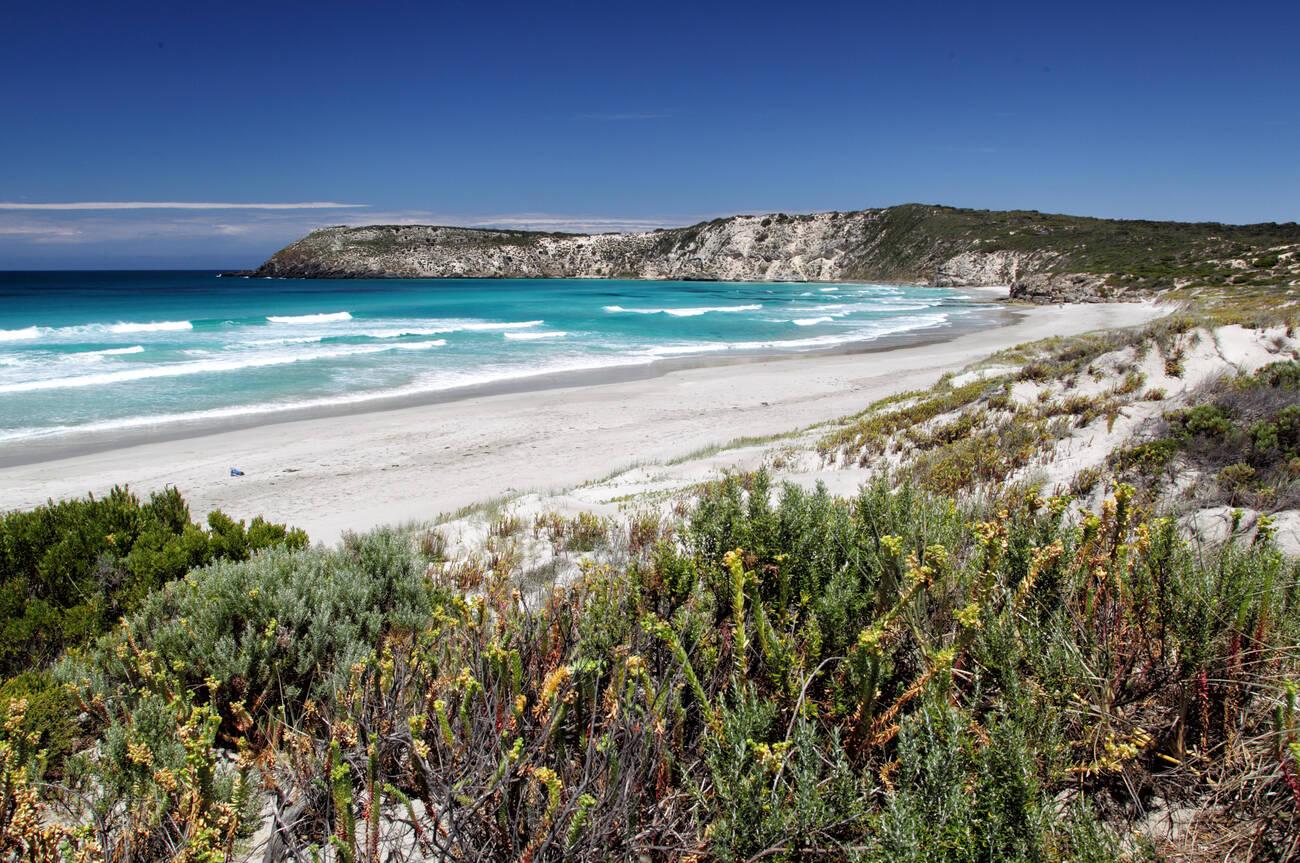 Kangaroo Island has everything: beautiful beaches, historic lighthouses, land set aside for protection, underground caves, rare honeybees, delicious local foods, and… penguins. Book a tour with the Kangaroo Island Penguin Centre to see these tuxedoed cuties walk along the water, and then enjoy a hearty dinner made with local ingredients like rich sheep's-milk cheese, freshwater marron, olive oil, and boutique wine. Local woodworkers, glassblowers, and furniture makers show off their skills in the art shops on the island.
23. Vienna, Austria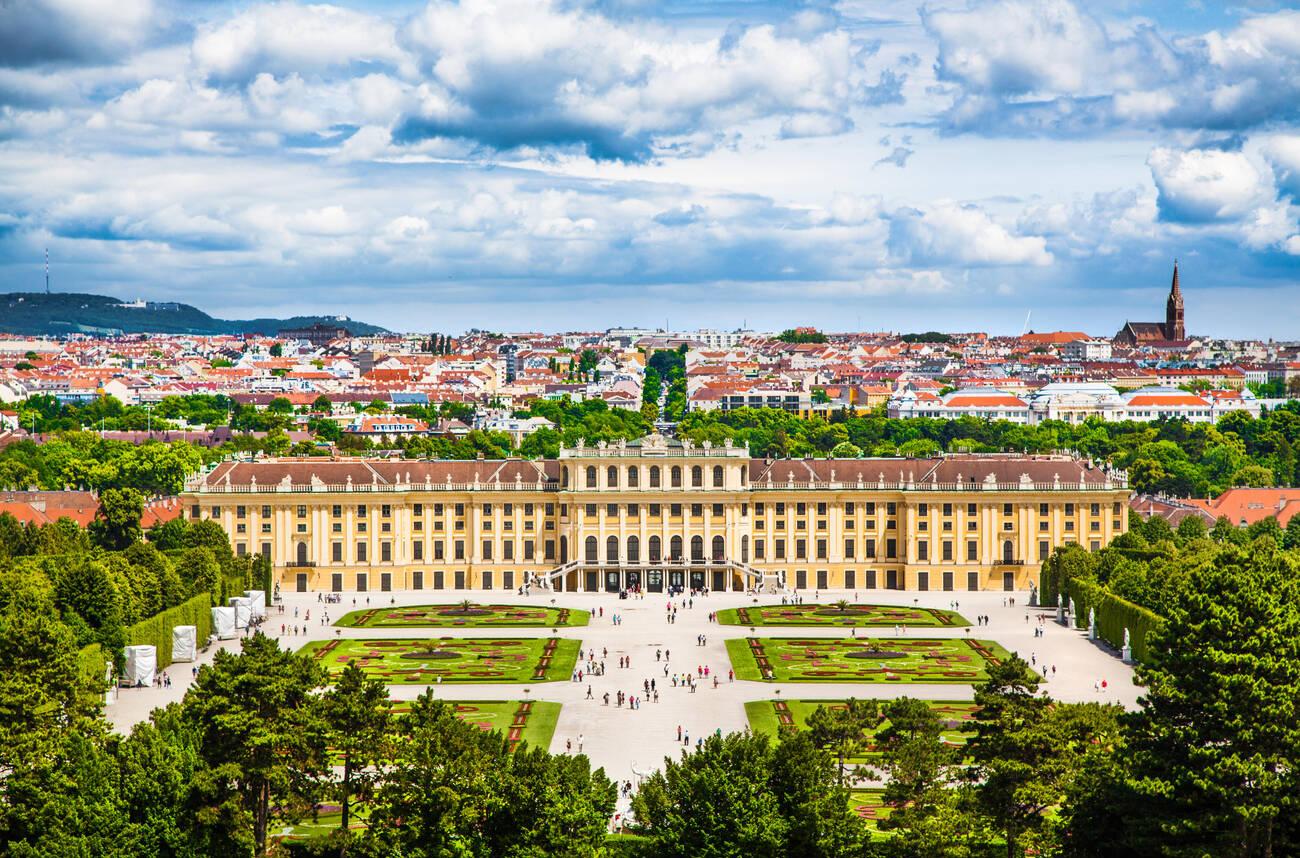 As Vienna waltzes toward its carbon-neutral goal by 2040, the city prepares for a future with fewer cars. In 2023, Vienna will add more bike paths to its network of more than 1,000 miles of bike routes. 2023 the first "cycle highway" in Vienna will be almost done. It will connect the city center to the 22nd district, which is full of parks. Aspern Seestadt is one of Europe's most significant urban development projects.
It's an intelligent city-within-a-city where most streets are named after women, and 80% of the people there get around by bike, foot, or public transportation. WienMobil Rad, a new bike rental system with more than 240 sites, started in 2022 to meet the need.
Since half of Vienna is green space, it's easy to see why the Economist Intelligence Unit's Global Liveability Index 2022 named it the most liveable city in the world. And it looks like 2023 will be even more significant: the World's Fair will be 150 years old, the Belvedere, a baroque landmark and museum, will be 300 years old, and the Wien Museum in Karlsplatz will return after a significant renovation.
Stay at the first Rosewood hotel in Central Europe. It opened last year in a neoclassical building from the 1800s on Petersplatz, one of the most famous places in Vienna's Old Town.
Know More: Countries with Highest Alcohol Consumption
24. Bozeman, Mont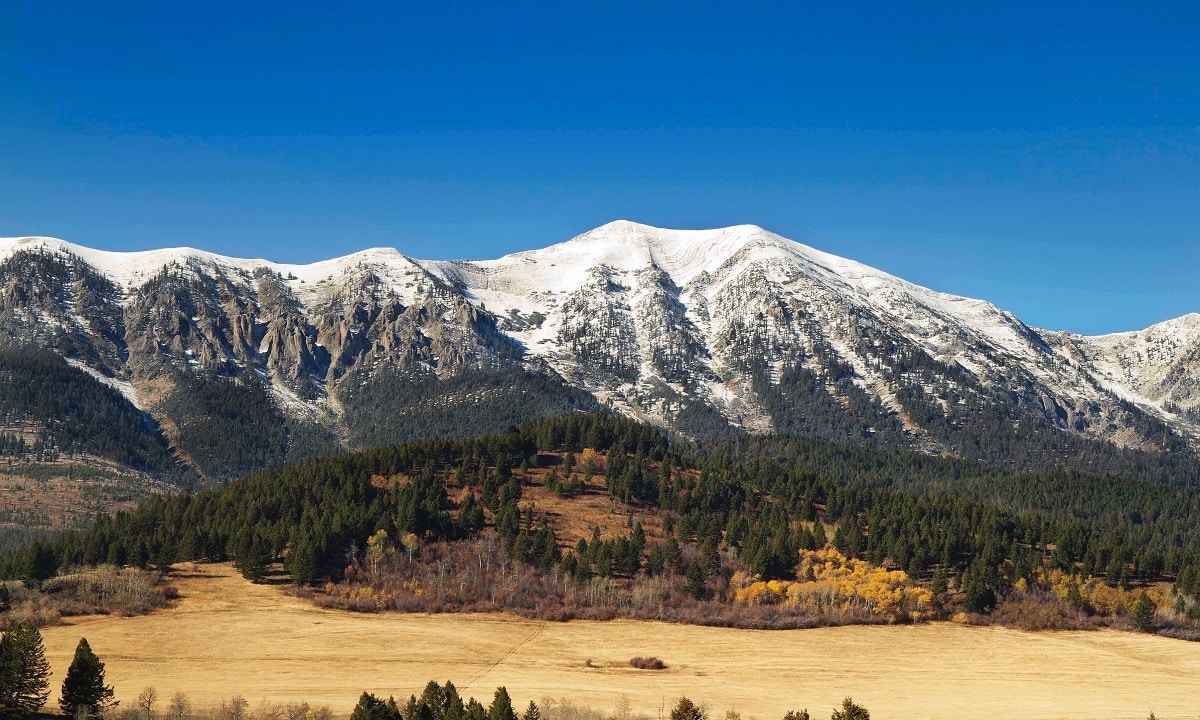 Bozeman is like all those once-cool Colorado mountain towns now full of people. With their mountain bikes, skis, and climbing racks, the New West pioneers still rule with their laid-back, old-school cowboy ways. But things are changing very quickly. It is now one of the places in America with the most rapid growth.
Downtown, where there are many brewpubs and shops, the brick buildings still have a dusty, antique look, and you can spend days in the Bridger and Gallatin Mountains without seeing another person.
And while Big Sky is full of houses and townhomes in the wooded Gallatin Valley, Bridger Bowl is so undeveloped that you might wonder if it is still open. In short, get here quickly so you can tell your kids that you went to Bozeman, which was still one of the coolest towns in the Rockies that no one knew about.
25. Mexico City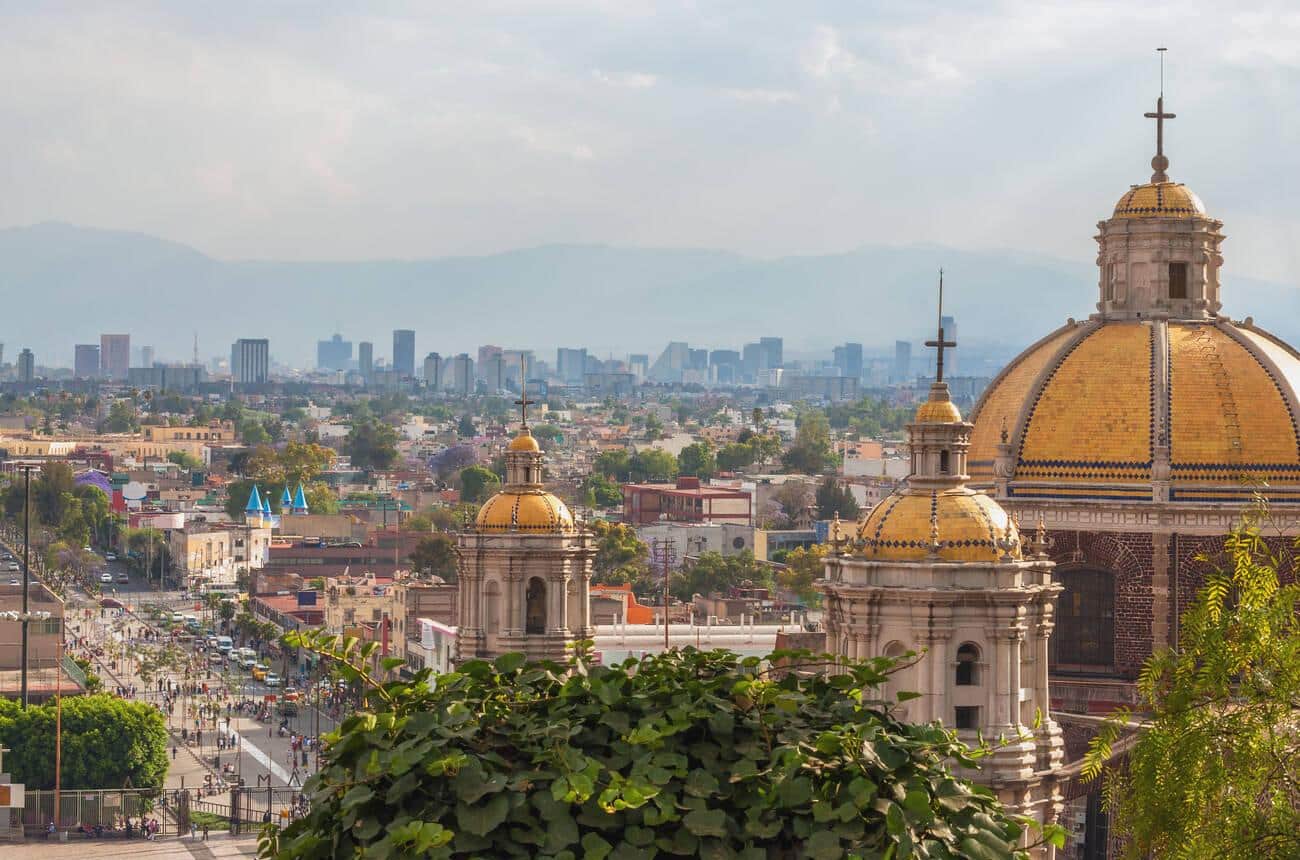 Tenochtitlan, el Distrito Federal, and now la Ciudad de México are all names that have been used for Mexico City over the past few hundred years. This vast city is the capital of Mexico and is home to more than 21 million people.
Downtown, you can look at the paintings on the Palacio de Bellas Artes or buy elite from a street vendor along the Zócalo, the main square in Mexico City. Stop at the Museo Frida Kahlo, the Castillo de Chapultepec, and the Museo Soumaya on your way through town. After you've worked up a stomach, you can try foods from all over the world at a Latin American food hall in La Roma, get tacos al pastor at a taqueria just around the corner, or eat at one of the city's oldest restaurants.
You can run your fingers along the edges of the books in stores downtown or in La Condesa. Then, take a churro and hot chocolate to Parque México and walk around.
You can spend a day or a week in Mexico City and still have much to do. Whether you're looking for them or not, you can find museums, experiences, and other things to do around every turn. Even if you can't see everything you want in one trip, Mexico City will always be there when you return.
26. Dakar, Senegal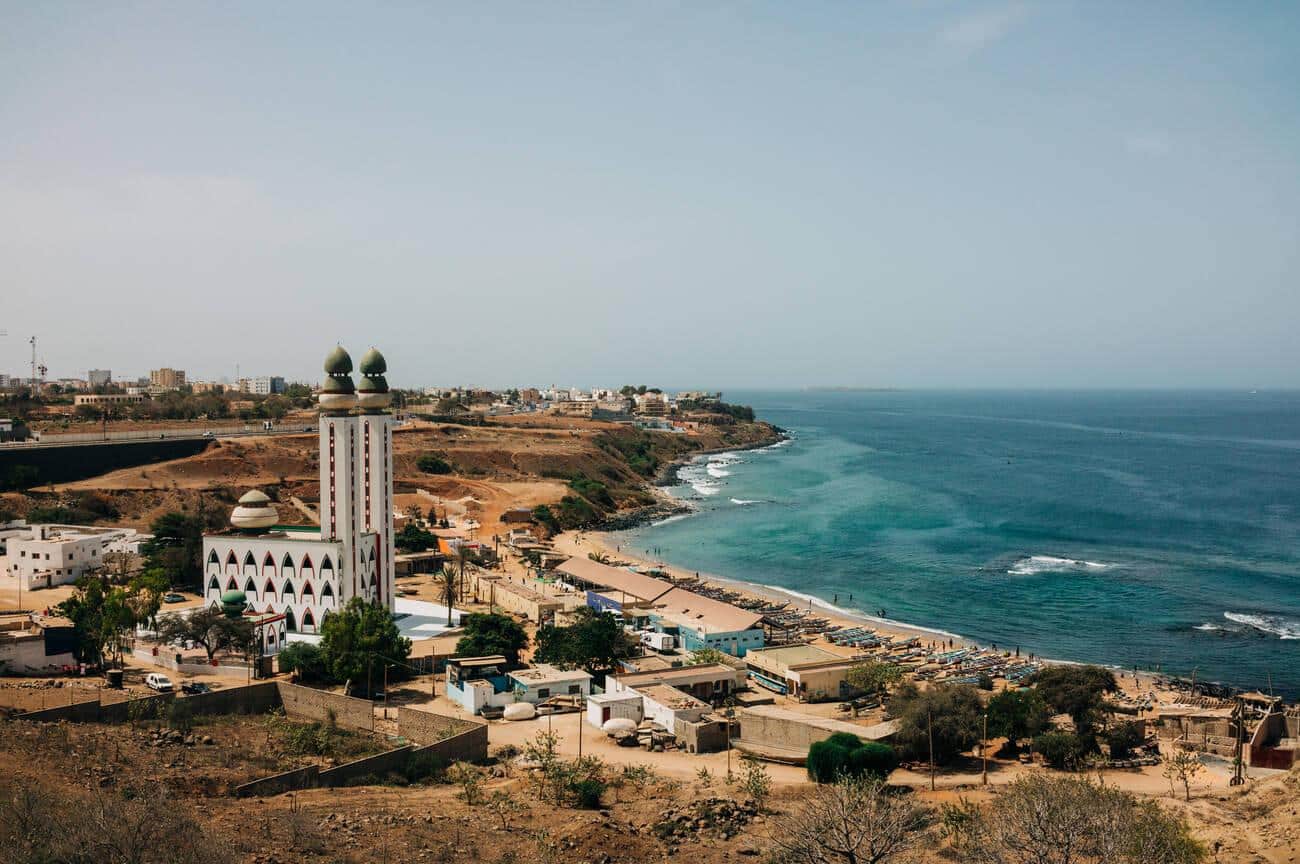 Senegal is full of color, from the pink bubblegum algae in Lake Retba to the blue and yellow car rapides that drive through the stylish streets of Dakar. So it's no surprise that the capital city of the westernmost part of Africa is also a growing fashion center. Delta has a direct flight from New York. Once you get there, you can weave through a city whose modern buildings and craftspeople define it.
The Cape Verde Peninsula's Fann area is home to the stylish Radisson Blu Dakar Sea Plaza right on the water. And before you leave, take a look at Black Rock Senegal, which was started by Kehinde Wiley, who painted Barack Obama's official picture. Wiley's Home on the Water has artists in-house, like filmmaker Sophia Nahli Allison, who give talks and show films to the public.
27. Jeju Island, South Korea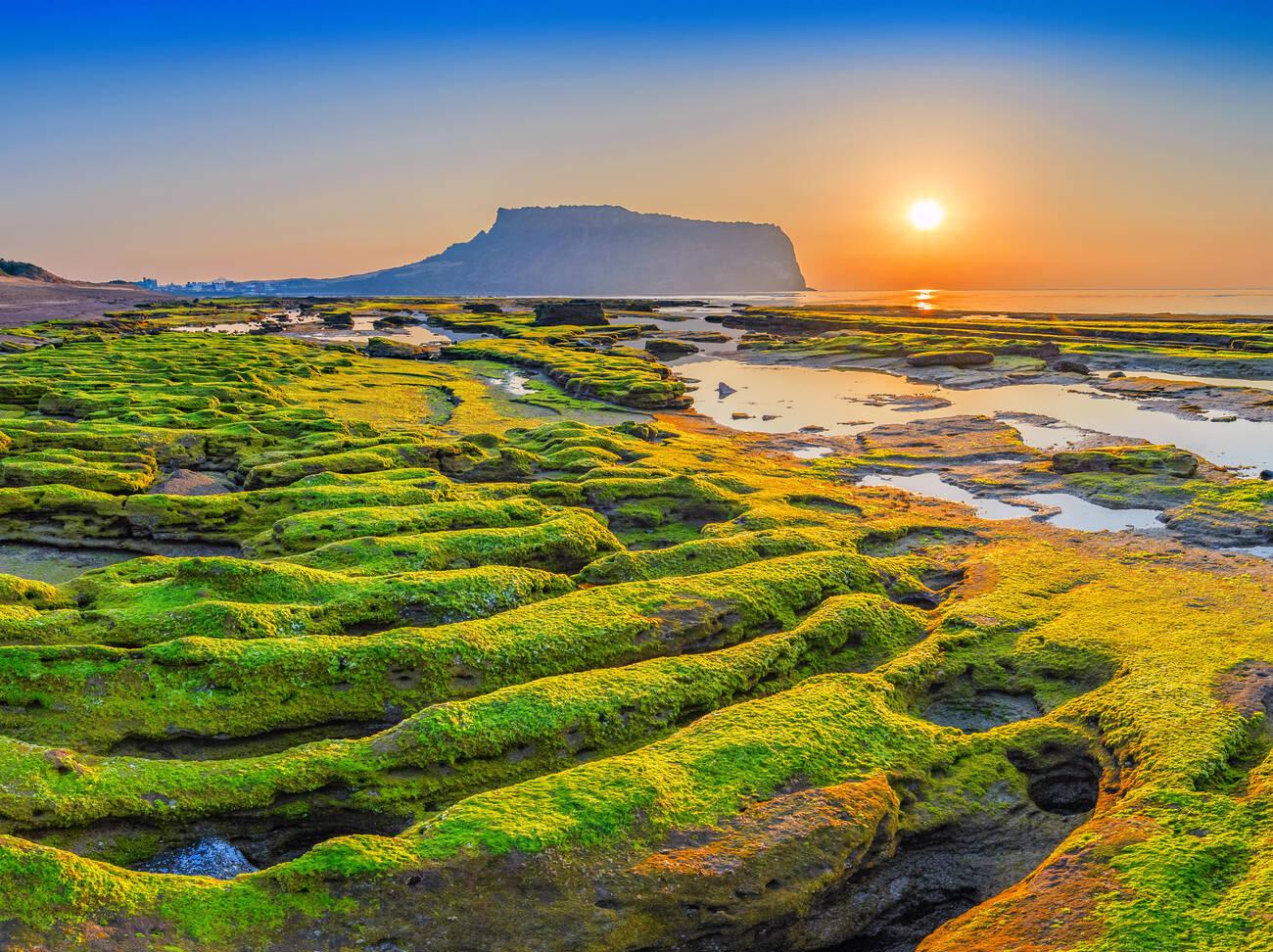 Jejudo, also known as Jeju Island, is made of volcanoes. It is the most oversized island, 130 km from the coast of the Korean Peninsula. It is also the main island of South Korea's Jeju Province. South of South Jeolla Province, in the Korea Strait, is where the island is.
The island is home to the nature site Jeju Volcanic Island and Lava Tubes, a World Heritage Site. Hallasan, the most prominent mountain in South Korea and a dormant volcano that stands 1,950 m above sea level, is one of the most important parts of Jeju. There are 360 smaller volcanoes around the big one.
The island was made entirely by volcanic eruptions about 2 million years ago when the Tertiary period ended and the Quaternary period began. It is mainly made up of basalt and lava. The explosions happened during the Cenozoic period. It has four seasons and a humid subtropical climate warmer than the rest of Korea. Summers are hot, humid, and sometimes wet. Winters are cool and dry.
You can Read Also: Tips to Prioritize Travel
28. Berat, Albania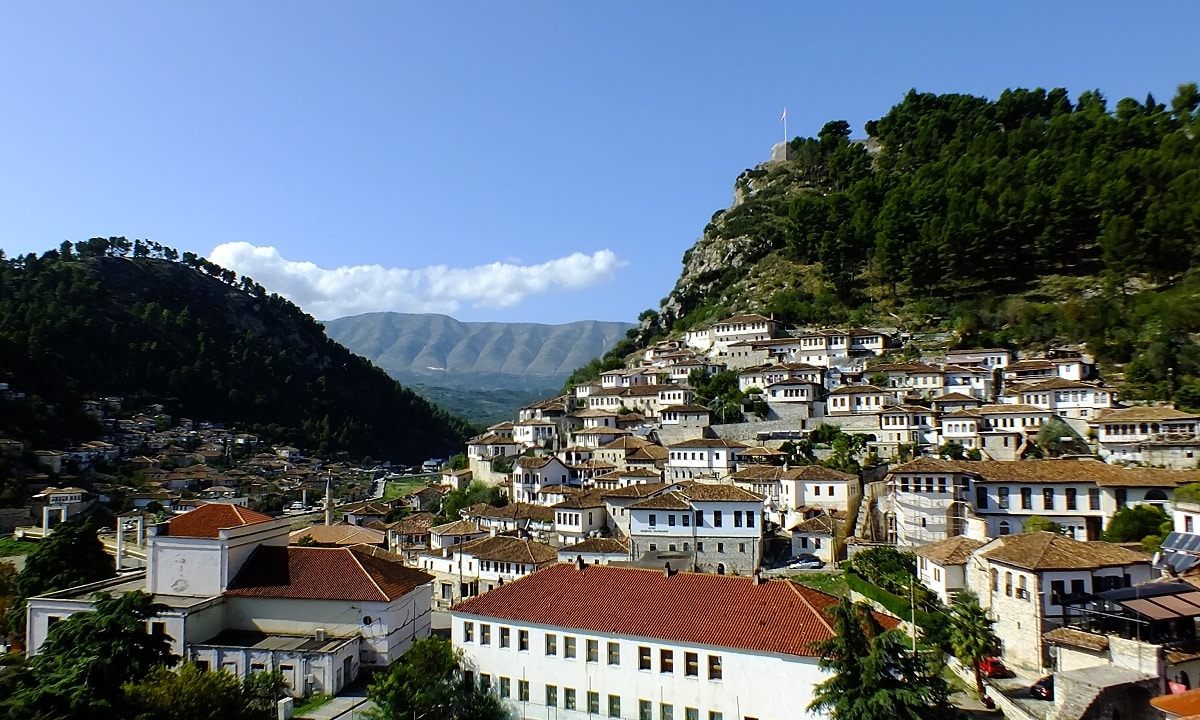 The Albanian town of Berat is one of the oldest in the area. It was formed in ancient times. After a lot of trouble and name changes, the city was finally called "Beligrad," which means "The White City." The name it has now is just a derivation of that name. It's easy to see where this name comes from since the Old Town of Berat is full of white houses facing the river (hence another name, "the city of thousands of windows").
There are a lot of exciting places to see and things to do in Berat. There are churches, narrow streets with cobblestones, and a fortress from the Middle Ages called Berat Castle. It's easy to see why UNESCO put Berat on its list of World Heritage Sites in 2008.
I can see why everyone loves Berat so much because I fell in love with it at first sight. It was very early in the morning, the weather was perfect, and the sun gave the white buildings on the mountain, which were almost on each other, a magical glow. It turned out that I stayed in the last row of houses. Getting there was a bit of a workout, but the view was worth it. I could have looked at it for hours and not gotten tired of it.
29. Pantanal, Brazil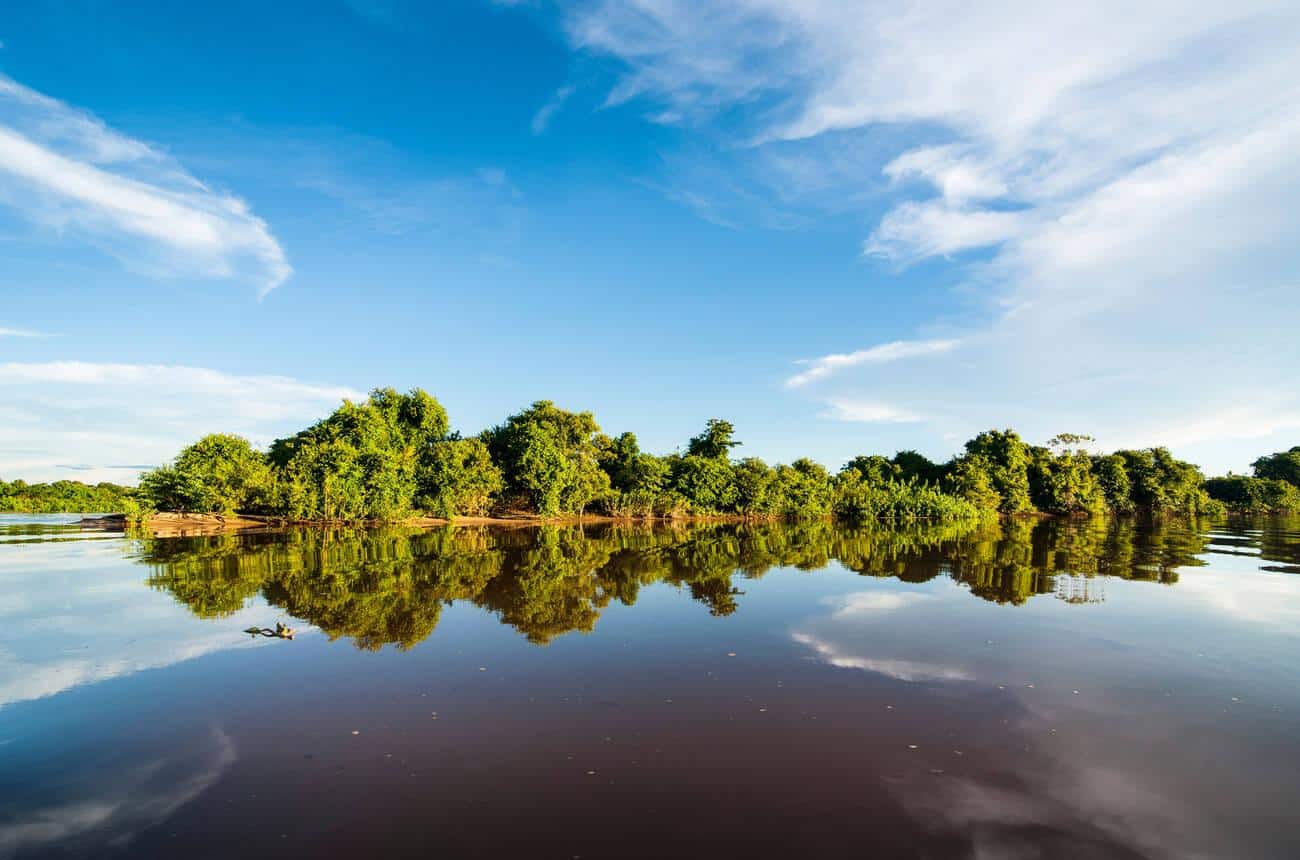 The world's largest swamp is in the middle of South America, about 81,081 sq mi (210,000 sq km). Mato Grosso and Mato Grosso do Sul, both in Brazil, are home to most animals. Many different kinds of animals live in these open areas. If you want to see animals in their natural habitat, you can't miss the Pantanal.
There are few people and no towns in the Pantanal. People get around in small planes and motorboats because the distances are so far and the ground transportation is so bad. The seasons make it hard to travel by car.
You can get into the Pantanal from the north, where the Transpantaneira goes deep into the area, or from the south, where the Estrada Parque cuts through the marshes. The much-talked-about road right through the Pantanal has been put on hold for a long time because it would be silly to have a wet route for half the year.
30. Rabat, Morocco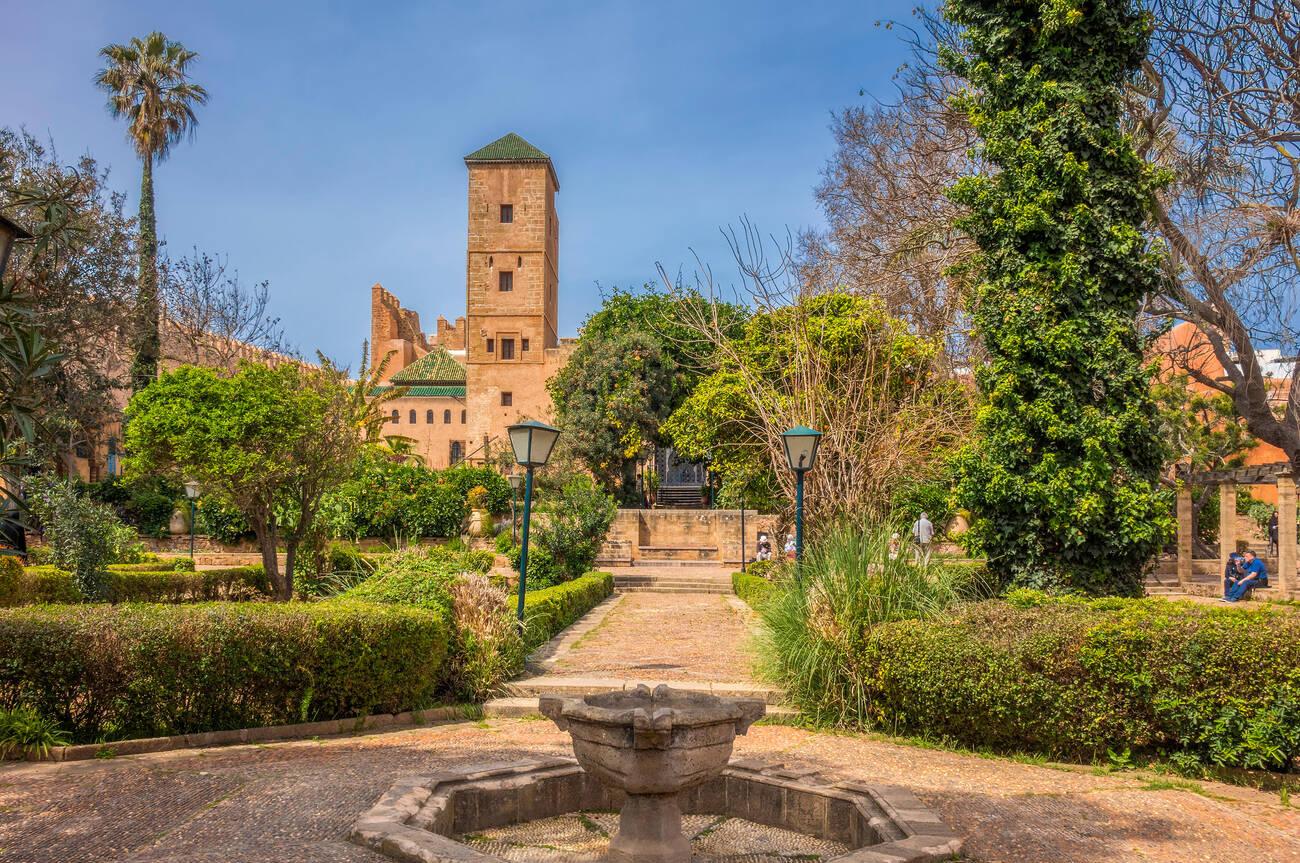 The spot is on the Atlantic coast in the northwestern part of Morocco. It results from a fruitful exchange between the Arabo-Muslim past and modernism from the West. The city on the list includes the new town planned and built under the French Protectorate from 1912 to the 1930s. This new town has royal and administrative areas, residential and business areas, and the botanical and pleasure grounds of the Jardins d'Essais. 
It also includes parts of the city over 1,000 years old. The new town is one of the biggest and bold projects to build a modern African city in the 20th century. It is also likely the most finished. The oldest parts of the city are the Hassan Mosque, which was started in 1184, and the Almohad walls and gates. These are the only remaining parts of the Almohad caliphate's plan for a great capital city, and they are also the only parts of the Moorish, or Andalusian, principality from the 17th century that are still standing.
31. Loango National Park, Gabon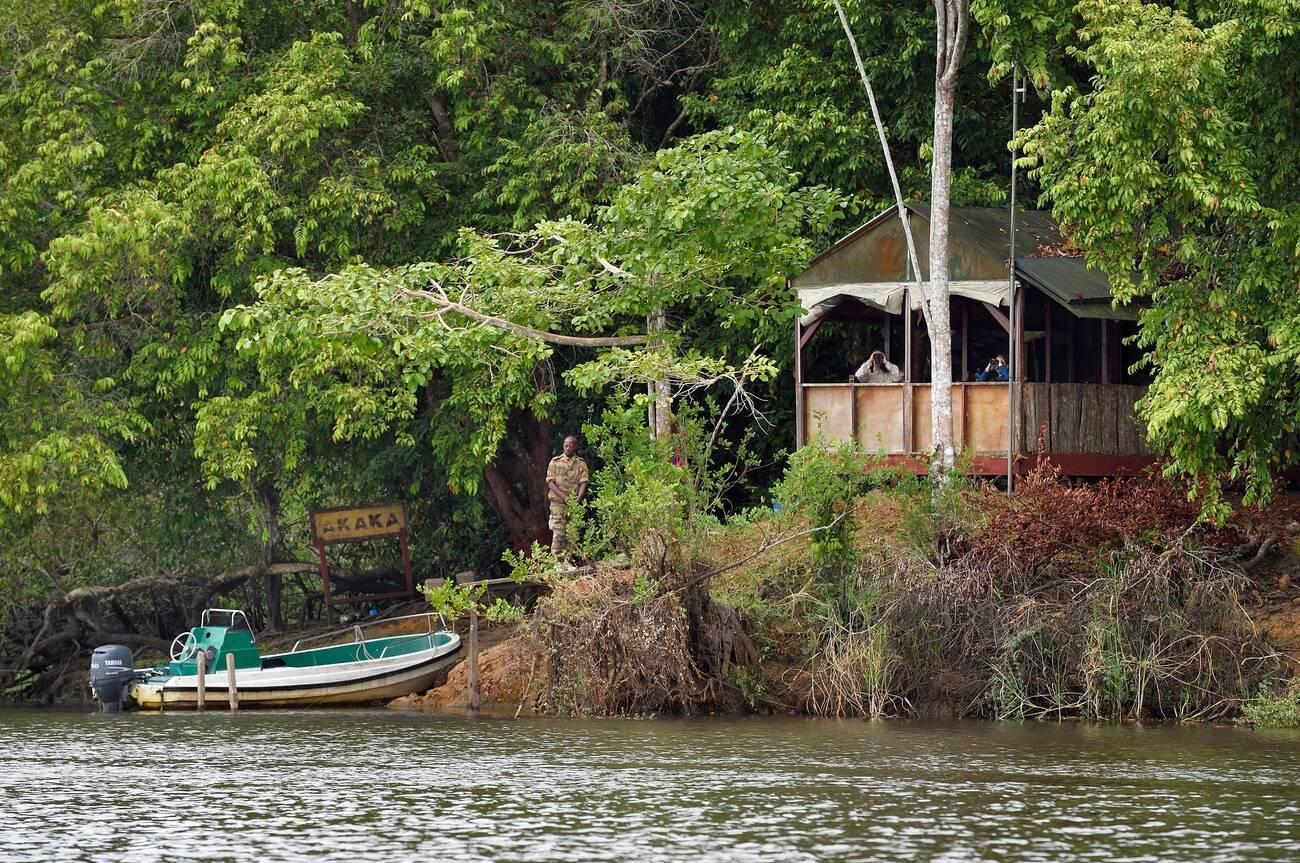 Gabon, on the central Atlantic coast of Africa between Congo and Cameroon and known as "Africa's Last Eden," may not have the same facilities for ecotourism as Botswana or Kenya, popular tourist destinations. Gabon, on the other hand, has 13 national parks that have not been changed. These parks cover 10% of the country.
Gabon has been independent of France since 1960, but the U.N. sees it as a leader in the fight against climate change.
Loango National Park is one of the few places on Earth where the rainforest meets the ocean. It's a 35-minute flight from Léon-Mba International Airport in the capital city of Libreville, followed by a three-and-a-half-hour drive or boat ride. In the 380,000 acres that make up the park, visitors can see elephants, leopards, humpback whales, buffalo, gorillas, leatherback turtles, 355 bird species, and tapir.
Related Read: Biggest Airports in the World
32. Phuket, Thailand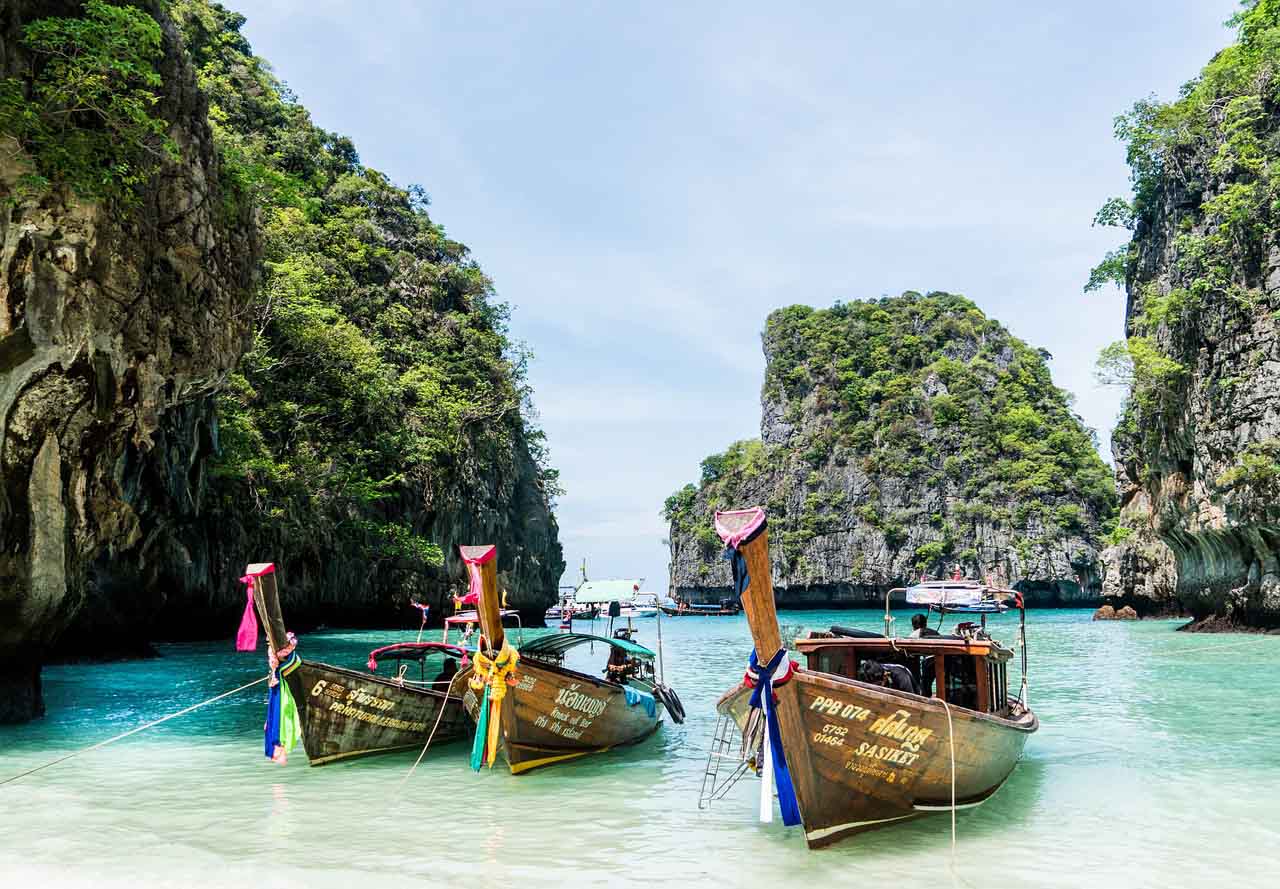 Phuket is one of the best places to go to the beach in the world. It has fine white sand, swaying palm trees, sparkling water, and busy towns. It has something for people of many different tastes and budgets. There are hundreds of hotels to choose from, many places to eat, and many ways to party.
In addition to seeing the incredible sights on Thailand's largest island, you can take a thrilling speedboat ride to one of the nearby tropical islands, like the famous Koh Phi Phi, or take a calm cruise around the mysterious Phang Nga Bay.
Phuket is lucky enough to have more than 30 beautiful beaches. Patong Beach, Kata, Karon, and Kamala have always been the most famous, but travellers who want a more romantic atmosphere can find some hidden gems in the north of the island.
33. Dijon, France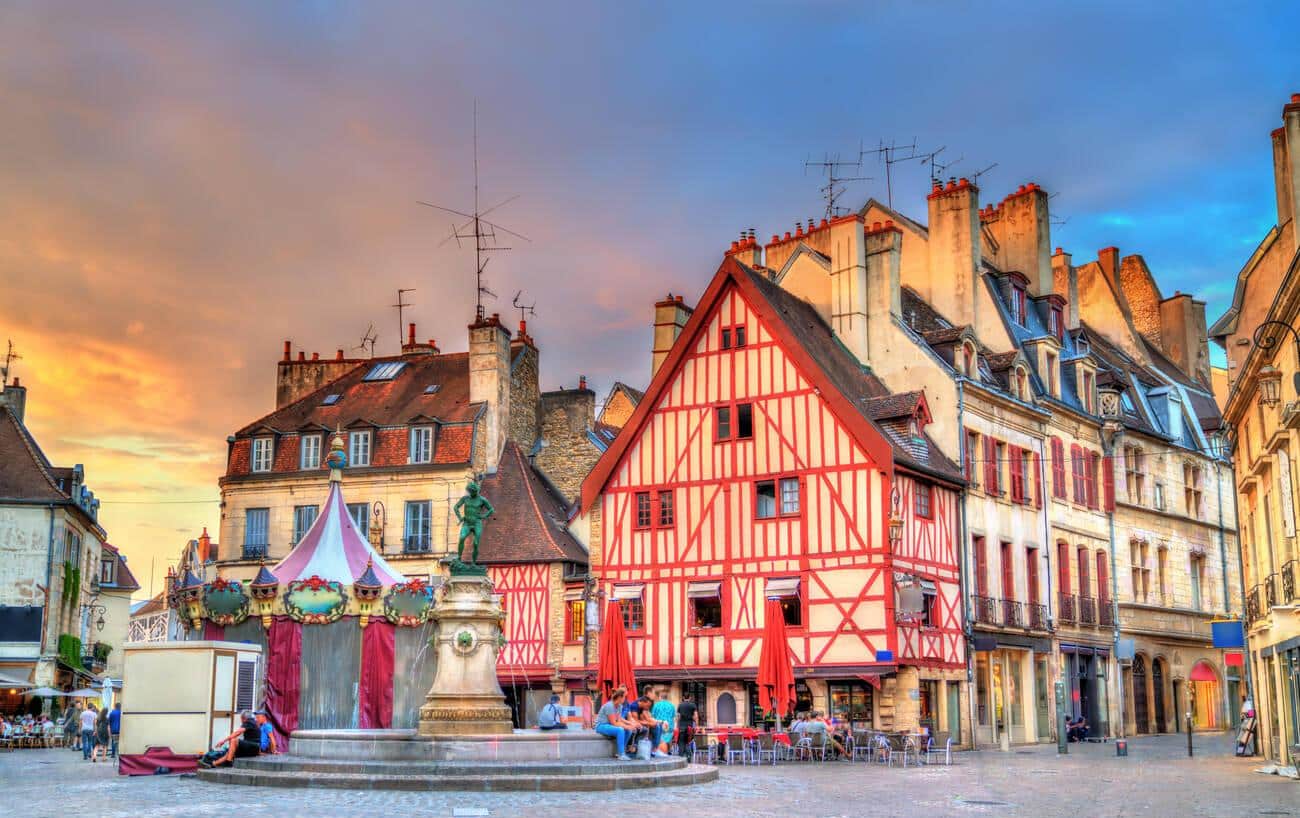 The Romans called Dijon, the capital of the Cote-d'Or in the Bourgogne-Franche-Comte area in France, Divio. It is a great place to stop from Lyon to Paris. About 150,000 people live in the small city, and 250,000 live in the greater Dijon area.
The city's past is reflected in its beautiful mix of buildings in different styles, which creates a great atmosphere and makes for great photo opportunities. The crooked, old half-timbered houses in the city centre are all part of a UNESCO World Heritage site.
If you ask anyone, they will have heard of Dijon mustard, Burgundy wine, boeuf bourguignon, Burgundy snails, and maybe even Comte cheese, the French's favourite. This shows that this area is focused on food. Born in the city, Gustave Eiffel built a beautiful covered market there.
For two weeks every November, the International Gastronomy Fair is held there. It is one of France's 10 best food fairs. When you think about how much people love food and wine, how many different kinds of buildings there are, and how long the place has been around, you have a place that is well worth exploring.
34. Tampa, Florida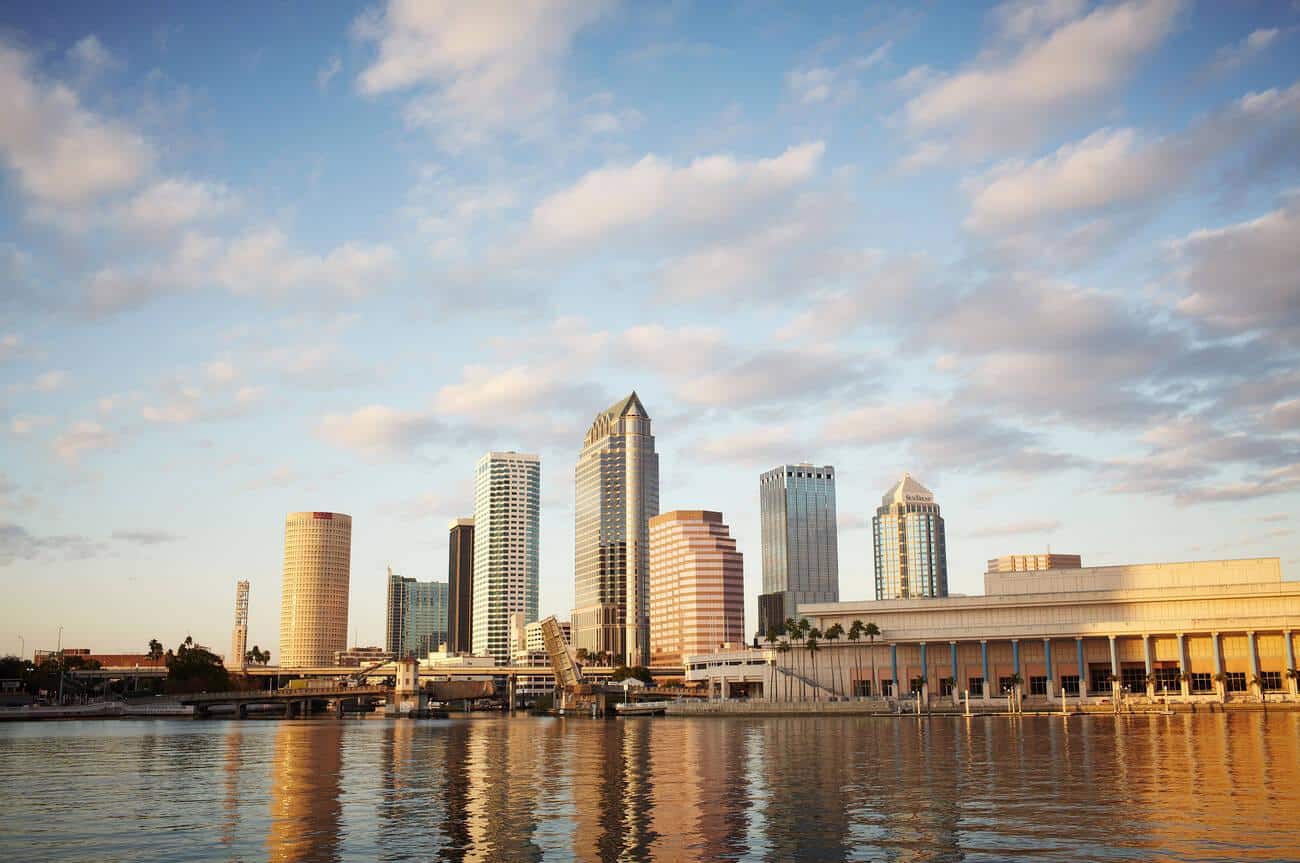 Tampa is a great place to work, play, and relax because it has both old and new buildings and landmarks and Cuban and Spanish influences in its culture. It also has busy business areas and beautiful waterways. There are urban parks, like the beautiful Tampa Riverwalk, hip bars and restaurants with new ideas, shops, and excellent restorations of buildings from the turn of the century.
Family fun is easy to find in Tampa, whether you live or are just visiting. You can walk through the ecosystems at the Florida Aquarium, watch a pro football or hockey game, or ride a roller coaster at Busch Gardens.
Outdoorsy and adventurous people can go to one of the many parks and preserves in the Tampa area, like Hillsborough River State Park in Thonotosassa or Lettuce Lake Park in north Tampa, to walk, bike, paddleboard, or see wildlife. Tampa is known for being a fantastic city for people of all ages and tastes, with places to stay that fit any price and things to do for everyone, from families to people who love food and wine. 
35. Rio Grande, P. R.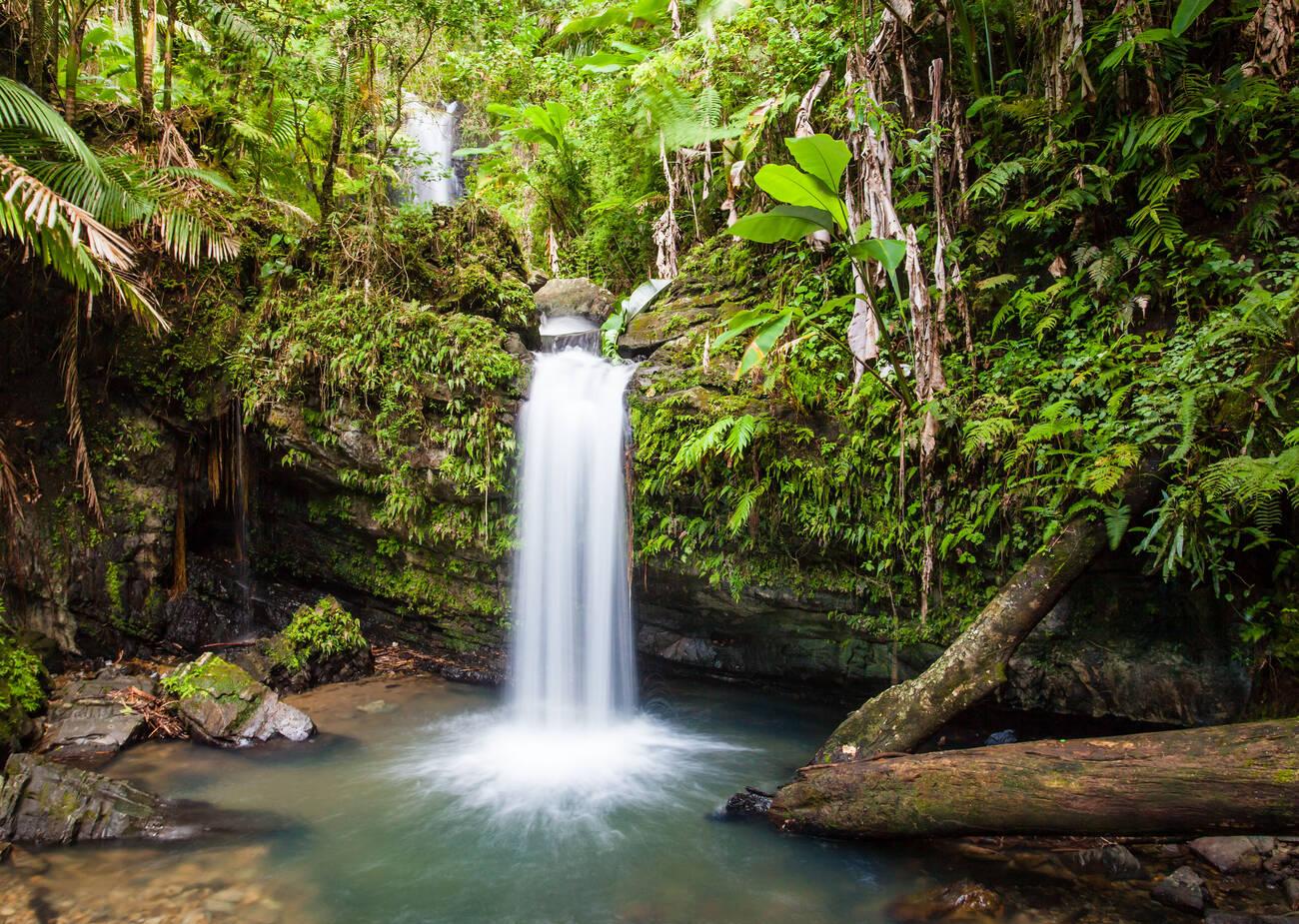 Americans don't have to leave the country to go to the jungle. The only tropical jungle in the U.S. National Forest Service is in Rio Grande, Puerto Rico, and it's getting more accessible this year.
El Yunque Rainforest just opened a new visitor's centre called El Portal. It was renovated for $18 million and has artwork by local artists, a new introductory video narrated by Benicio del Toro, and ranger demonstrations about the 240+ plant species and 18 bird species only found in Puerto Rico.
The best place to see the jungle and beaches is from the rooftop of Casa Alternavida. The first all-inclusive wellness retreat in Puerto Rico includes guided walks and three organic meals a day. Services like coaching, team building, and massage are offered on request.
Visit the Pintalto macro painting project while you are in the Rio Grande. This project is spread out over six neighbourhoods on the island. Samuel González Rodrguez started the paintings in 2017 to get people to go beyond San Juan. The bold "colours of hope" used in the art bring new life to residential areas.
Read More: Theme Parks in the United States
36. Tucson, Ariz.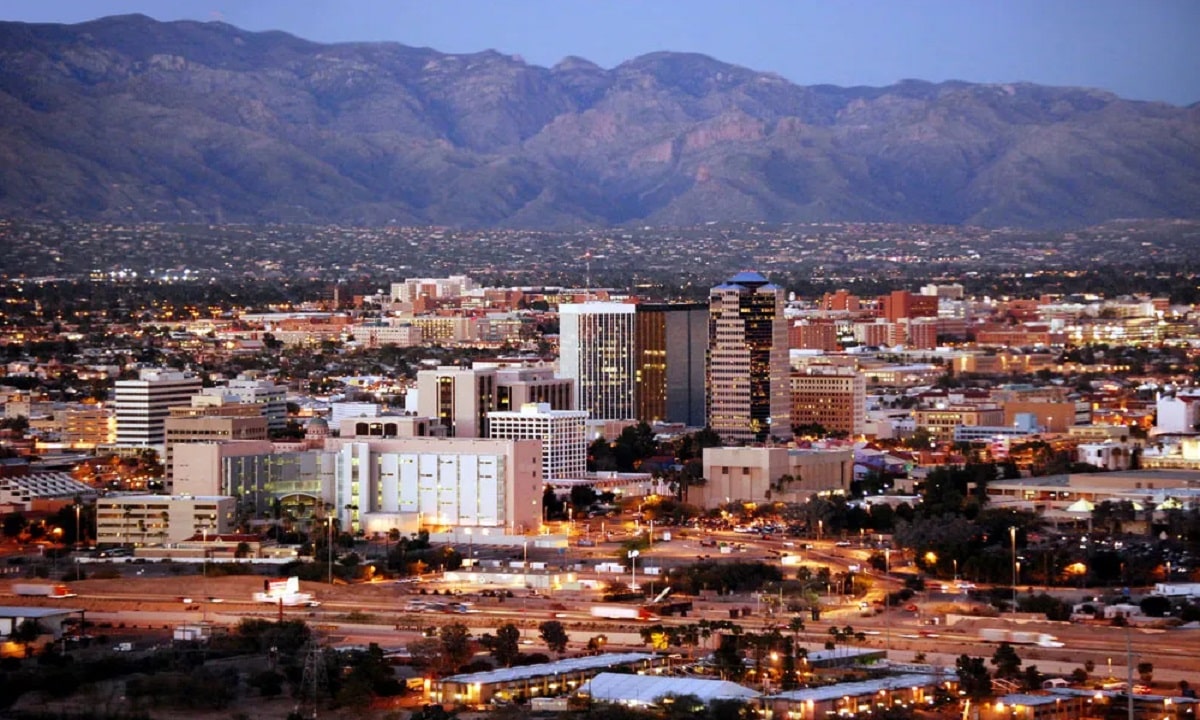 Visit the second-largest city in Arizona, a UNESCO City of Gastronomy and a great place to play outside all year.
You can be alone or with other people in Tucson. The University of Arizona, Fourth Avenue, and a busy downtown are all in the city's central core, which is a lively place. From the inside, you can go in any direction to find a lot of outdoor room. Tucson is known for its culture and great food, which you can find everywhere.
Tucsonans support Tucsonans. If you go to a small brewery and sit down, the bartenders will likely tell you about another one you might like down the street. Shopping is a popular thing to do in Tucson, both for tourists and locals. In one-of-a-kind shops, you can find goods that can only be found in Tucson, as well as Tucson pride T-shirts and hats and people who love to talk about the people who made each item.
People who live there are also excited about the place. The Arizona-Sonora Desert Museum shows wildlife, plants, and animals that are just as interesting to locals as they are to tourists.
37. Washington, D.C.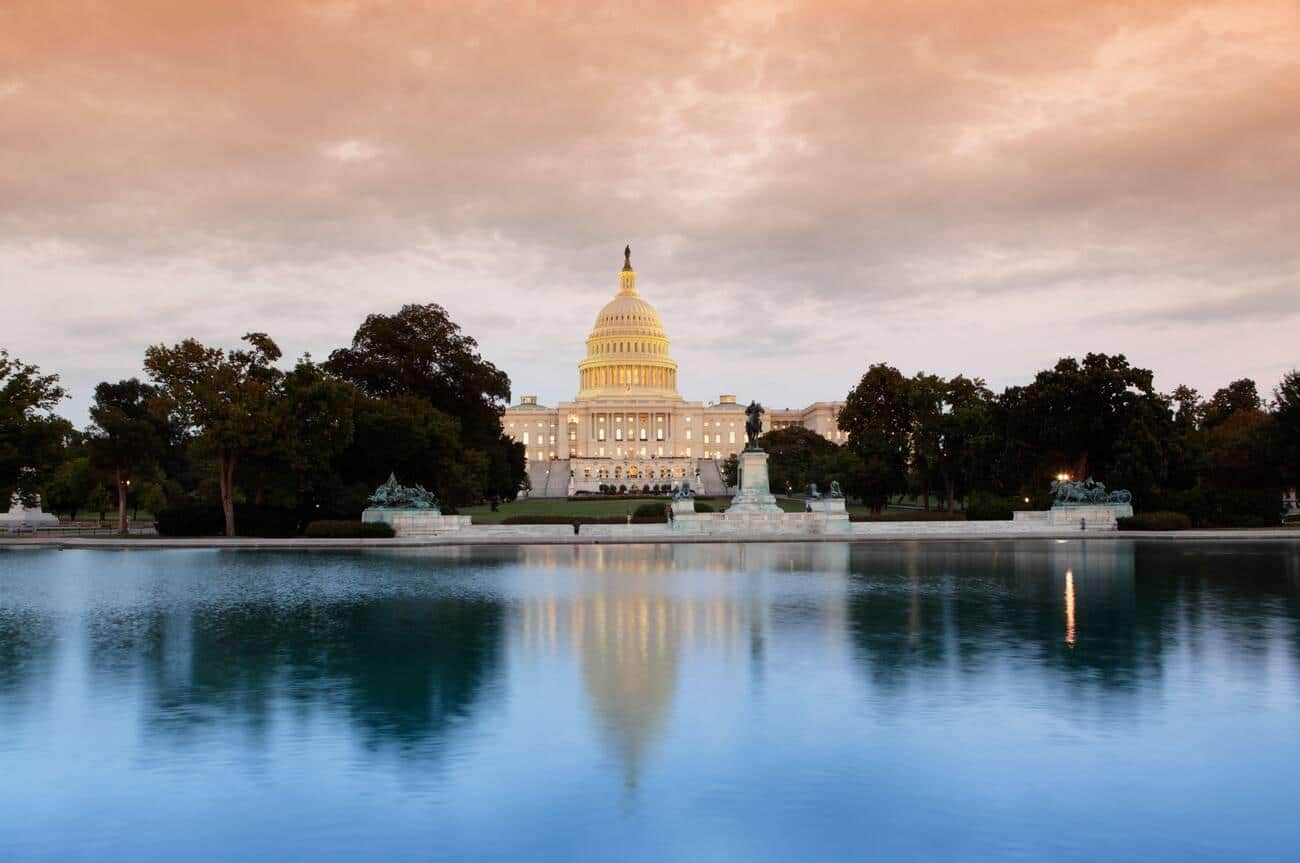 Washington, D.C., has slowly grown from a place for politics and history to a serious arts and culture scene that goes far beyond the National Gallery of Art (which works on six new exhibits, including a long-awaited Mark Rothko show). Late in 2022, the Rubell Museum DC opened in a building that used to be a historically Black public school in Southwest D.C. Nearly 200 pieces from the personal collection of the Rubell family are on show in the 32,000-square-foot contemporary art museum. 
The first show, "What's Going On," has thought-provoking artwork and was made in response to social and political problems. The National Museum of Women in the Arts will reopen in the fall. In the meantime, you can take a self-guided walk of murals in the area that are part of the museum's Lookout: MISS CHELOVE project.
These murals have themes like women's empowerment, nature, and music. The Kennedy Center started its 50th anniversary season with a new permanent show called "Art and Ideals: President John F. Kennedy." The show looks at Kennedy's presidency, how much he cared about the arts, and how the arts helped bring about social justice.
In the past few months, many stylish hotels have opened in Washington, D.C. These include The Morrow Hotel, a lifestyle hotel in NoMa, and Salamander DC and Pendry, both of which are elegant stays on the newly renovated Southwest Waterfront.
The Trump Hotel changed its name to the Waldorf Astoria last year, and Chef José Andres' restaurant, The Bazaar, is now there. And getting into the city has never been easier, thanks to the long-awaited expansion of Metro's Silver Line. Six new subway stops opened in 2022, including the first Washington Dulles International Airport train station.
38. Vancouver, Canada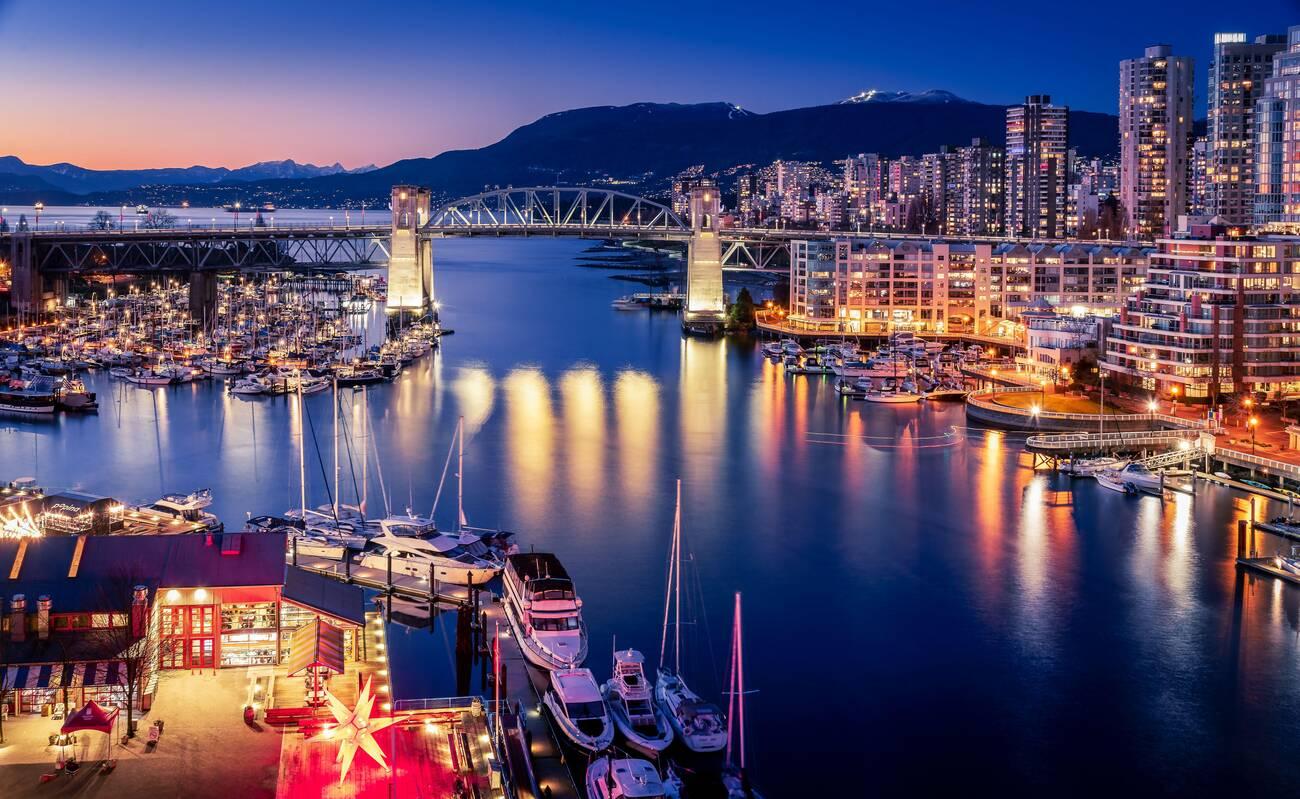 People often say that Vancouver is one of the world's most beautiful and easy-to-live-in towns. Starting at Canada Place, a beautiful seaside landmark, you can visit some of the city's most popular outdoor spots, like Queen Elizabeth Park, or head north from Stanley Park, across Lions Gate Bridge, and up Grouse Mountain.
Vancouver is an entrance to the great outdoors of Canada, whether you want to go to the Pacific Coast or the Pacific Ranges. You can get to beautiful beaches and wooded mountains in an hour's drive from downtown Vancouver, which is full of tall buildings. 
39. Pantelleria, Italy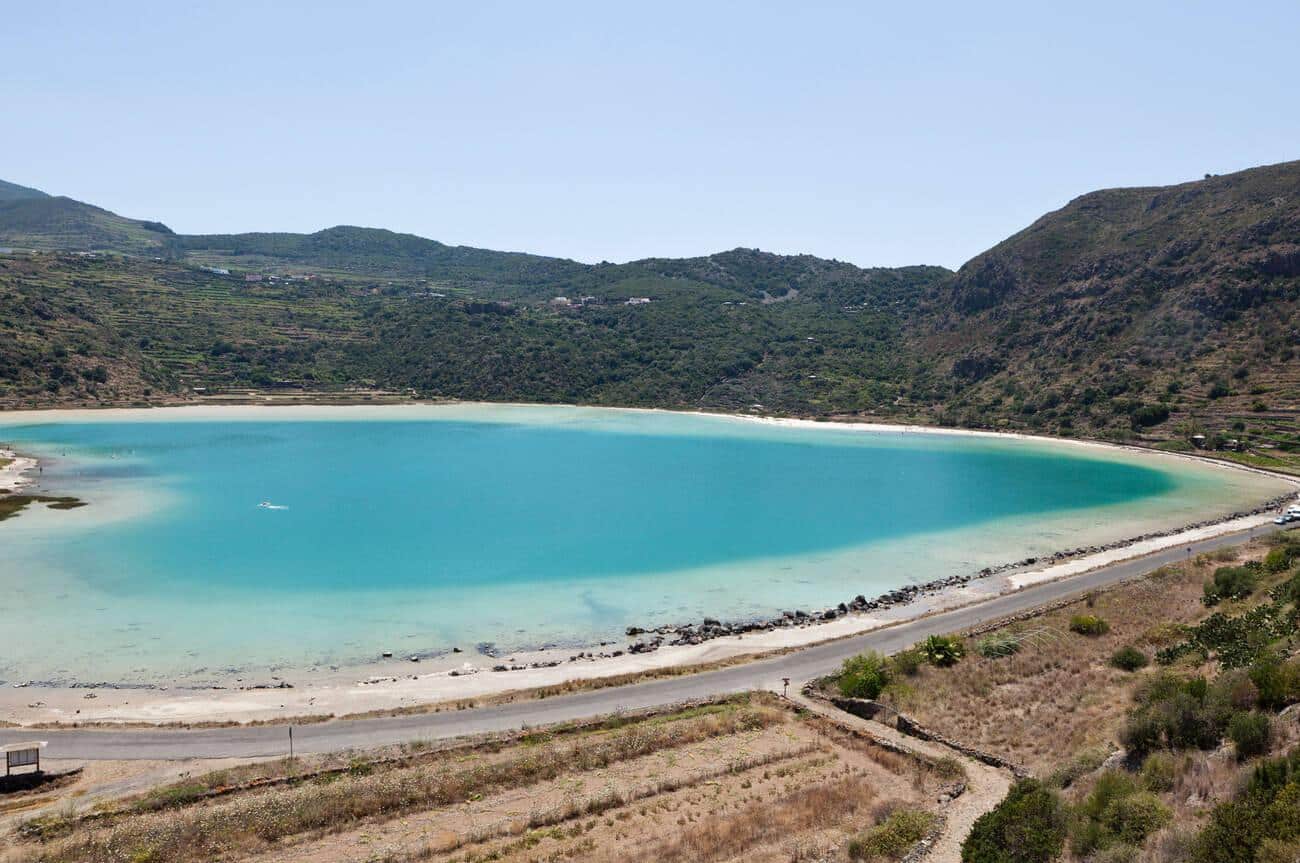 This volcanic outcrop is the most oversized island off the coast of Sicily. It is halfway between Trapani and Tunisia. Pantelleria was once called Bent-el-Riah, which means "daughter of the wind" in Arabic. The island comprises jagged lava rock forms, steaming fumaroles, and mud baths.
In 2014, UNESCO recognized the island's unique farming practices, which include low-hanging caper bushes, dwarf grapevines, and olive trees planted on slopes between dry stone walls. Pantelleria has no real beaches, but its beautiful hidden coves are great for snorkelling, diving, and boat trips.
You can find Pantelleria's unique dammusi all over the island. These are houses made of lava rock with thick, whitewashed walls, shallow cupolas, and cisterns to catch rainwater. On the west coast, near Murcia, there are signs for the remains of sesi, which are grave markers from the Bronze Age. Celebrities like Truman Capote, Sting, Madonna, and Giorgio Armani have visited the island for a long time because of its unique and remote feel.
Read Also: Tourism Villages in the World
40. St. Moritz, Switzerland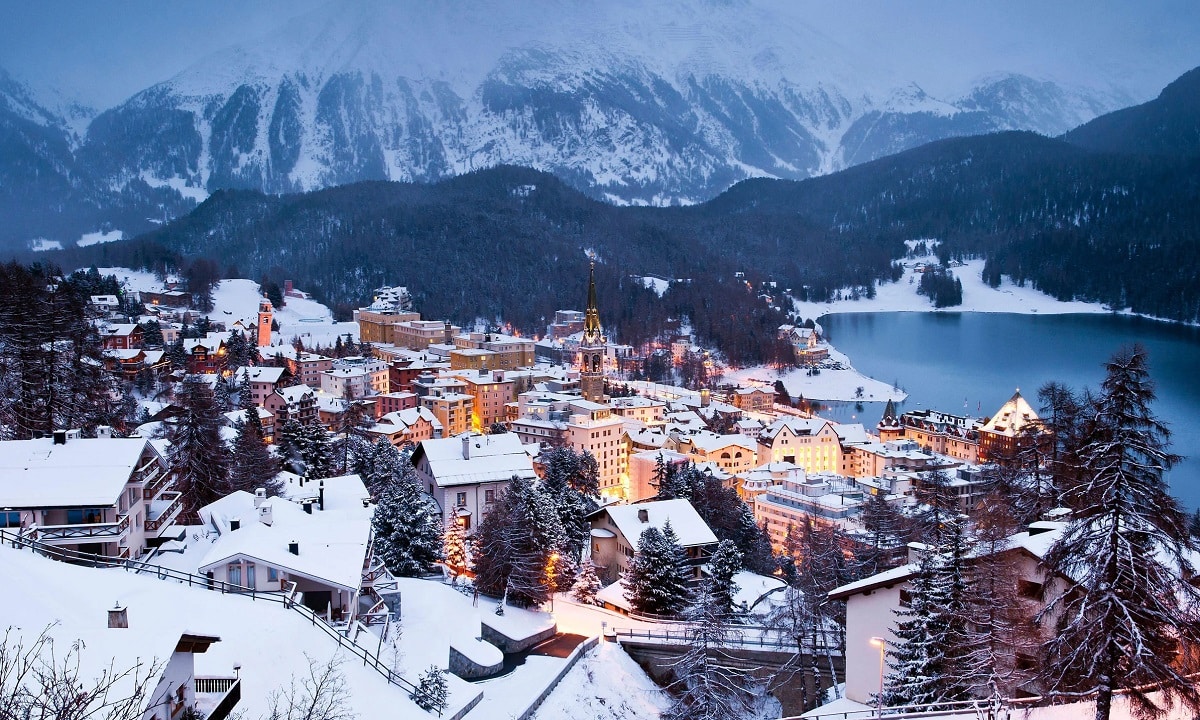 St. Moritz is in the middle of the Engadine Valley on the southern side of the Alps near the Italian border. It is probably one of the best-known resorts in the world. St. Moritz is the only town in Switzerland to have held the Winter Olympics.
It is also known as where winter tourism and modern Alpine sports were born. St. Moritz has a lot more to do than just skiing. There are horse races on the frozen lake, many restaurants, bars, cafes, clubs, theatres, concerts, a casino, and the famous Crest Run.
The main town for tourists is St. Moritz Dorf, where most hotels, shops, and bars are. This is up on a hill above the lake, and some hotels have great views of this frozen playing field when they face south. Shopping in St. Moritz Dorf is fancy and expensive, but walking around the walking areas and looking at the stores is fun. From this significant resort, you can go straight to the Corviglia ski area, which has a lot of easy, sunny cruising runs and great lake views.
Even though St. Moritz seems like a place where only rich people go, it's a lot of fun for us commoners. The ski area is extensive, high, and full of different kinds of terrain, but it is split into three separate areas that don't connect. The fantastic views of the mountains are free for everyone to enjoy. Even with a small income, you can still have a great time at the resort and eat well on the mountain. 
41. Timisoara, Romania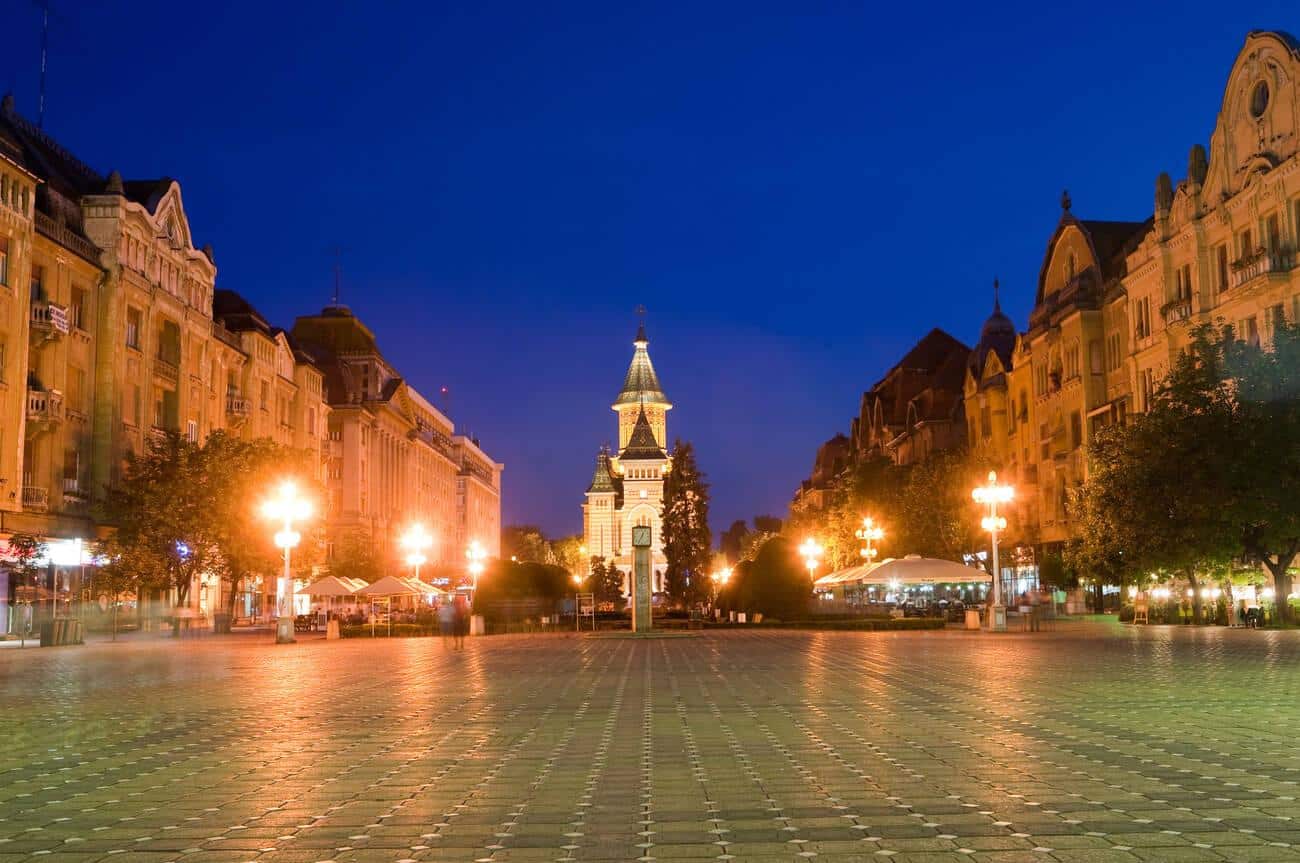 Timisoara is the third biggest city in Romania, right after Bucharest and Cluj Napoca. It is a large and beautiful city with old, classic buildings, green gardens, a lot of history, modern creativity, fun activities, and exciting places to visit. In this tour, we'll tell you how to get the most out of your trip to Timisoara, Romania.
The city has a rebellious spirit that comes from the culture and royalty of the Habsburgs. It was right here in 1989 that the anti-communist revolution began. If you're visiting Romania and Timișoara for the first time, keep reading to learn more and discover everything the city offers. It's also good to save this guide to recheck it when planning.
42. Brisbane, Australia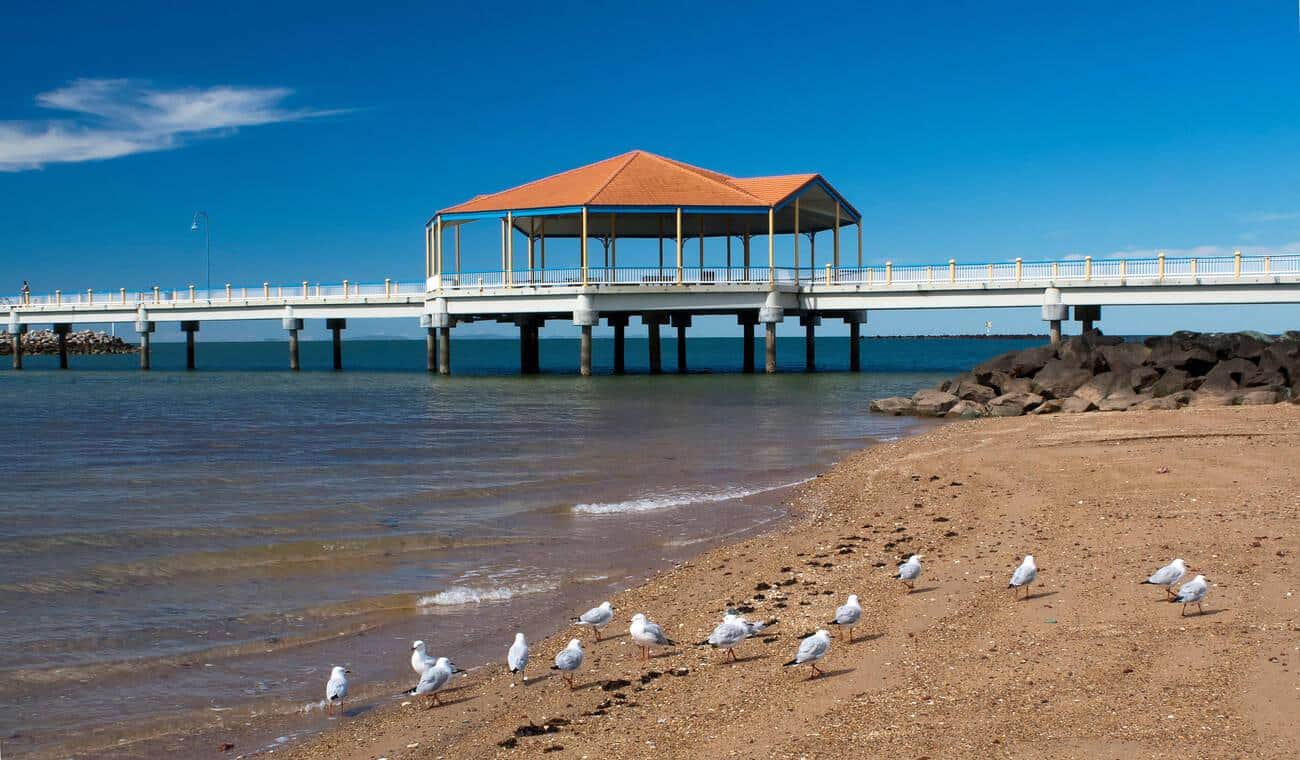 The greater Brisbane area has a lot of different things to see, like sophisticated art galleries, subtropical beaches, and cool-climate wineries. Brisbane is the star of the area. The Jagera people used to live in Queensland's capital, which has a lot of restaurants, bars, and cultural events. At its eastern edge is Moreton Bay, which has low-lying sand islands that call out to you with their blue waves and passing whales, turtles, and dolphins.
The Darling Downs are to the west of Brisbane. The Jagera, Giabal, and Jarowair people have lived there for thousands of years. Its main town, Toowoomba, has heritage buildings, well-kept gardens, fantastic street art, specialty coffee shops, and many trendy restaurants and bars.
Things get even cooler (literally) further south in the Granite Belt, which is full of vineyards. In this part of the state, surf clubs and palm trees are replaced by elegant reds, crackling fires, and the odd snowman in the middle of summer.
43. Guadalajara, Mexico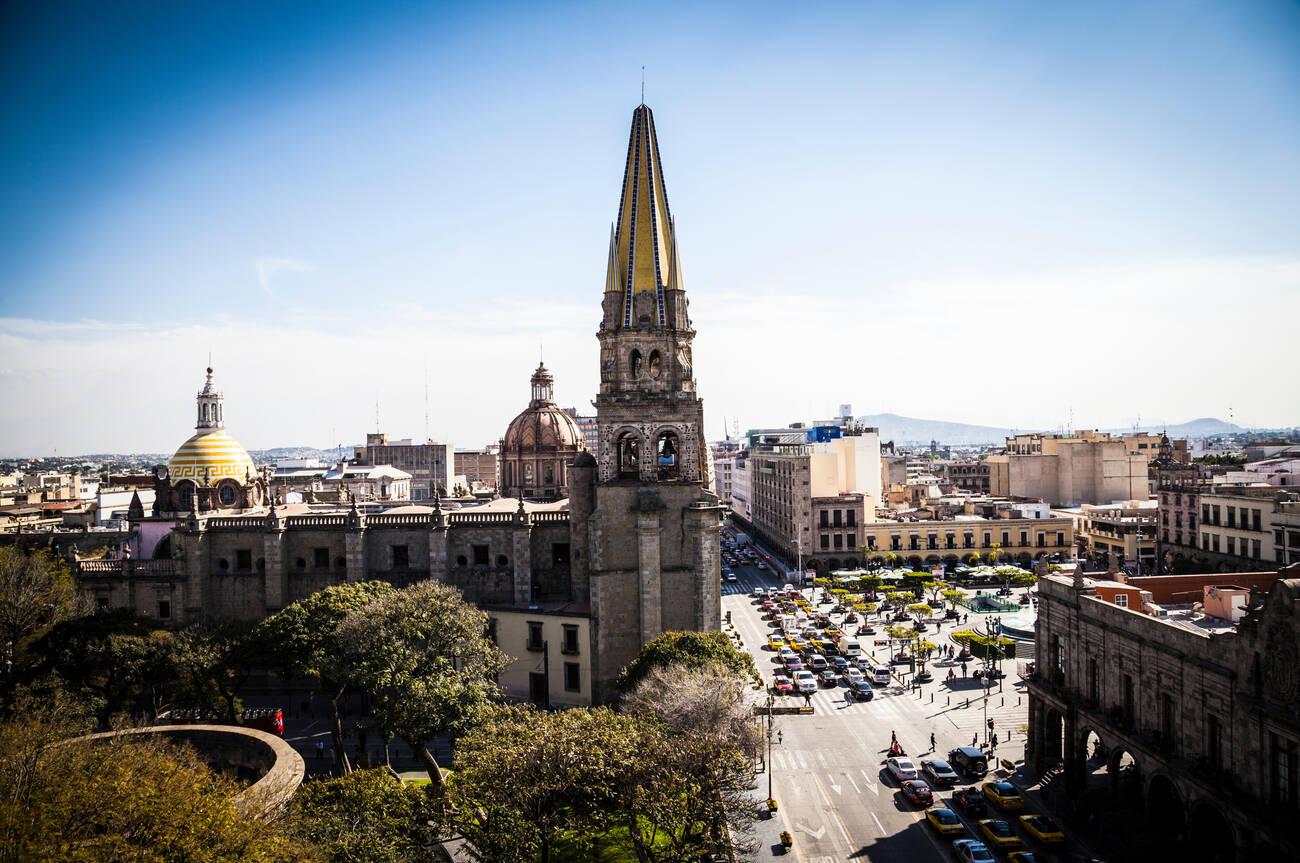 Guadalajara is one of the most beautiful towns in Mexico, and it has a lot of great things to do. This is a cultural city in the middle of the country. It is full of art, history, and unique buildings. Even though it's not as famous as other places in Mexico, especially beach towns like Cancun or Puerto Vallarta, Guadalajara gives visitors a more authentic taste of Mexico. Still, it has a lot of fun things to do. 
Walking around, you'll run into local Mexicans, not hordes of tourists on their way to Senor Frogs. For a real traveller, this is the best thing in the area and why you must go there while in Mexico. What are the best things to do in Guadalajara, though? I've been to the city a lot to look around, and I've found many fun and exciting things to do and tours to take that I didn't expect. 
Read Also: Richest Countries in the World 2023
44. Ollantaytambo, Peru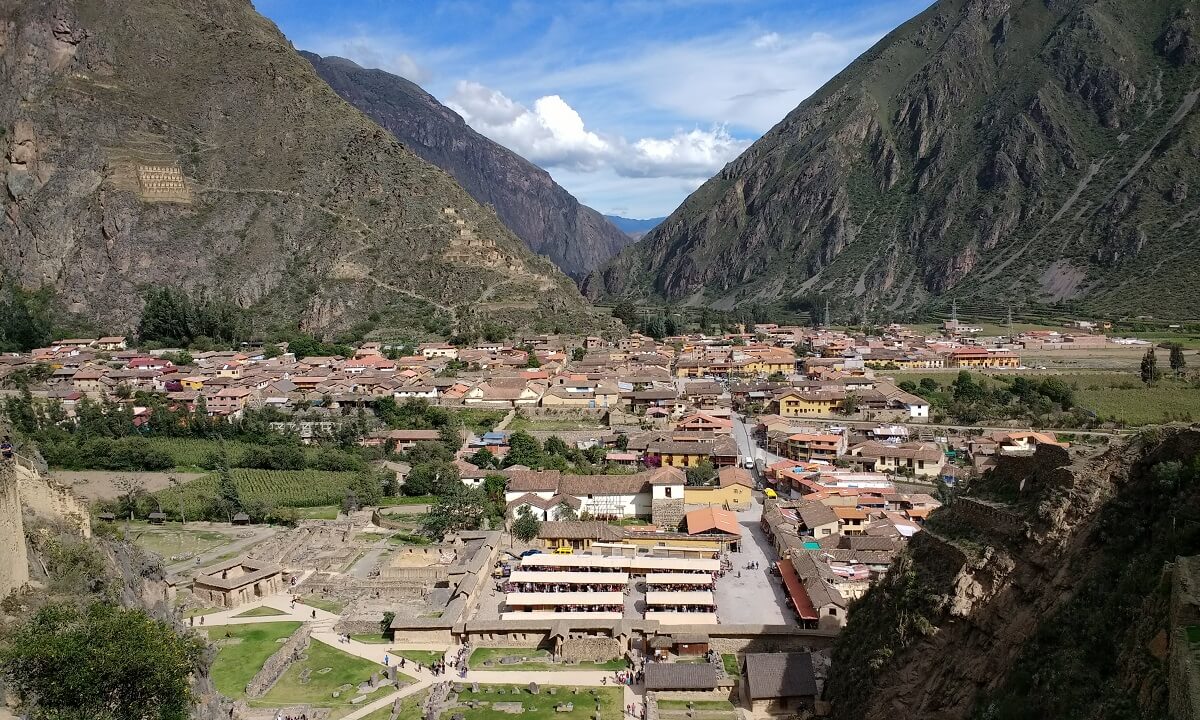 Ollantaytambo is a small town in the Sacred Valley of the Incas. It sits on the beautiful Urubamba River and is only a short drive from Cusco. Unsurprisingly, the town has many beautiful examples of ancient Incan terraced buildings. It's also a popular place to start hiking the Inca Trail, which takes three to four days and ends at the incredible Machu Picchu.
But even before you go on the Inca trail, Ollantaytambo and the area around it have much to offer. For example, the Archaeological Park Ollantaytambo is close by and has some amazing Incan ruins. You can also ride a guided horse to the Pumamarca Ruins, where you can see amazing views. For chocolate lovers, the Chocomuseo is an interesting chocolate museum where you can also learn how to make chocolate. Mano Inca, who led the fight against the Spanish conquistadors, also used Ollantaytambo as his city. Who knows if chocolate had something to do with it…
We chose the best places to stay in Ollantaytambo so you can enjoy both the beautiful scenery and the town's past. As you might think, the best places to stay in Ollantaytambo are hectic in May and October, when most people go trekking. If you want to go during these months, plan and book a place to stay.
45. Nagoya, Japan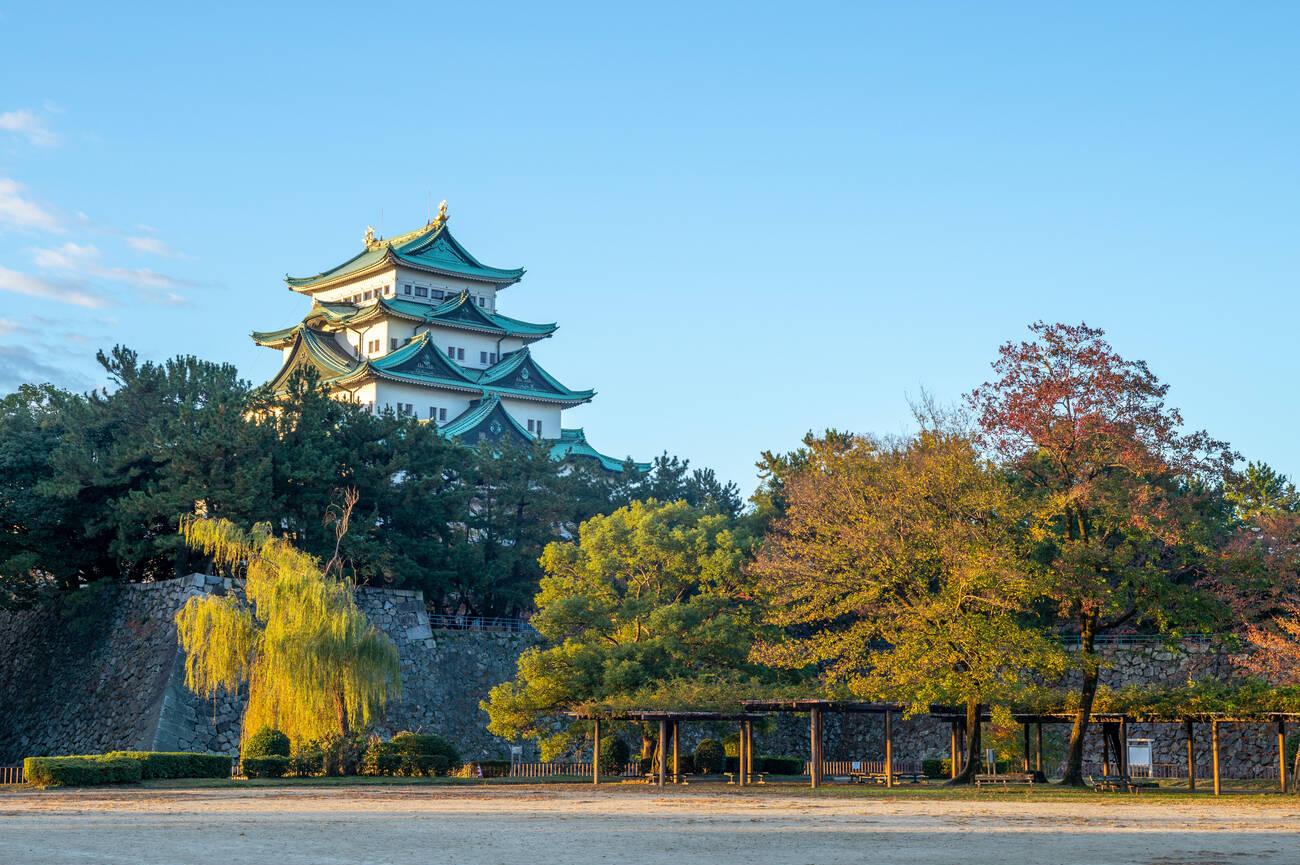 Nagoya (名古屋) is Japan's fourth most populous city after Tokyo, Yokohama, and Osaka. It is home to more than two million people. It is the capital of Aichi Prefecture and the central city of the Nobi Plain, one of Honshu's three extensive plains and a major metropolitan and industrial centre.
During the Edo Period, the Owari was one of the three lines of the ruling Tokugawa family. During this time, the Owari built a castle town. During the air raids of 1945, most of the city's historic buildings and many of the city itself were lost. The main office of the Toyota Motor Corporation is just outside of Nagoya.
46. Chyulu Hills, Kenya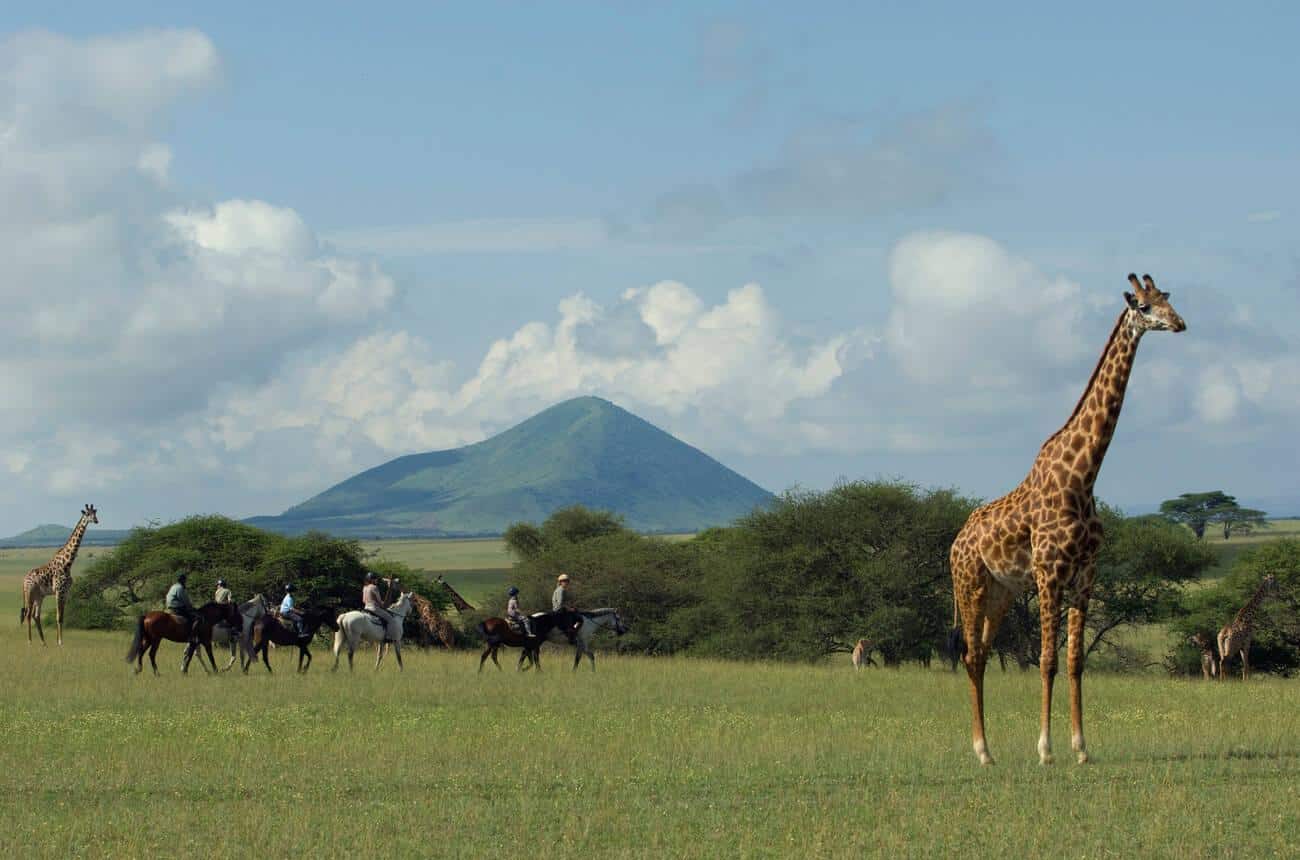 The Chyulu Hills in Kenya stretch across the fields where Amboseli and Tsavo meet. They are a rough outcrop of volcanic rock softly covered in green, and elephants, zebras, and giraffes can be seen roaming along the horizon. The Chyulu Hills, a short bush plane ride from Wilson Airport in Nairobi, inspired the "Green Hills of Africa" by Ernest Hemingway. The Chyulu Hills are also a popular place to go if you want to see Kilimanjaro without having to take a separate trip to Tanzania.
Last year, the Maasai Wilderness Conservation Trust and the local community worked together on a pilot project. As part of this project, four electric cars were used to help with conservation work. It's the first step in a bigger plan to stop pollution in the area. It will help anti-poaching rangers monitor more quietly and give community firefighters a way to get around that doesn't pollute.
The famous photographers Dereck and Beverly Joubert have three Relais-Chateaux camps in Kenya. One is Ol Donyo Lodge, which offers quiet comfort in the hills. The eight-room lodge was partly remodeled during the pandemic. Each guest has their own DSLR camera, there is a sunken hide next to a watering hole where you can see the last great tuskers of the world up close, and you can ride horses across the Kenyan savannah.
The only lodge in the conservancy can only hold up to 16 guests. Hence, each visitor gets a personalized experience on the 270,000 acres of untouched African wilderness that belong to the Maasai people.
47. The Red Sea, Saudi Arabia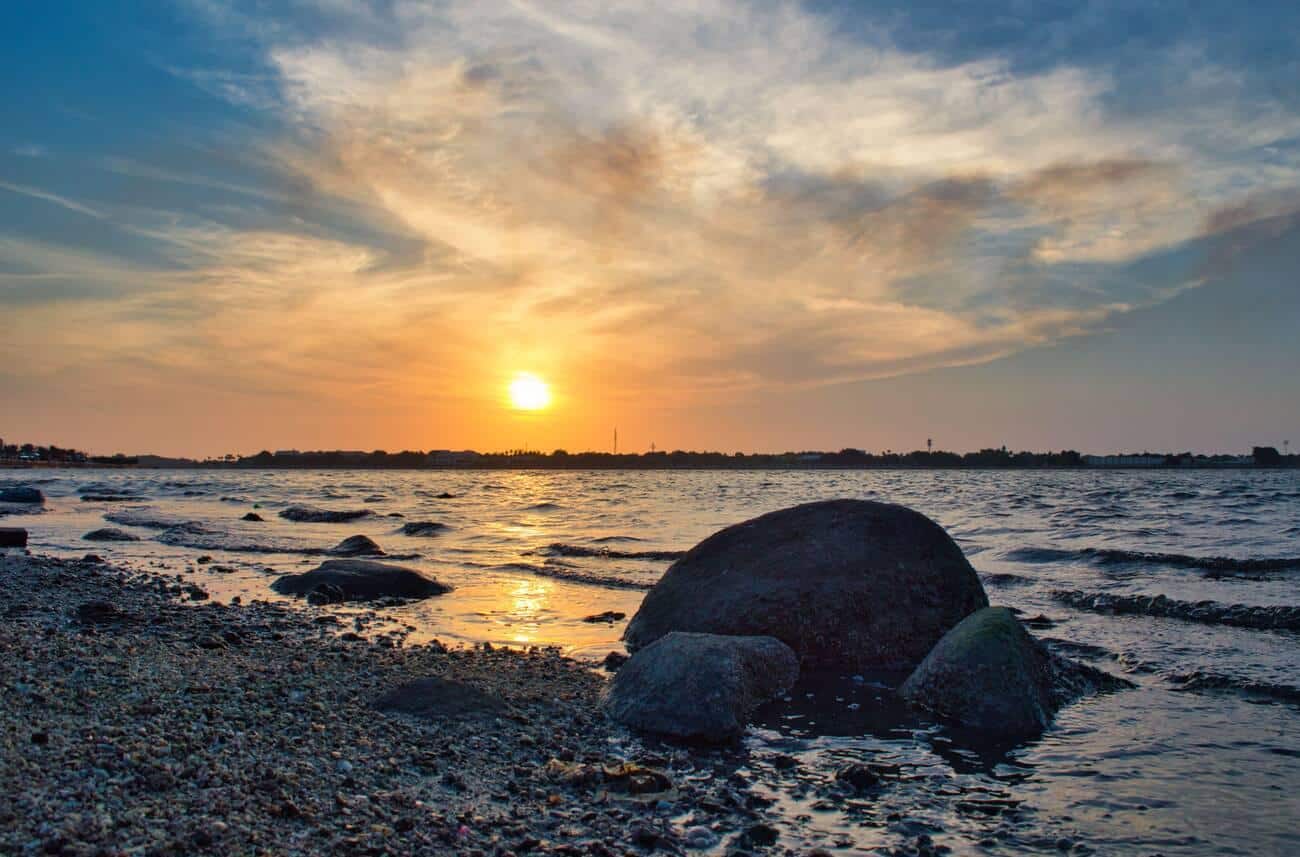 The Public Investment Fund (PIF) of Saudi Arabia owns all of The Red Sea, one of the world's most forward-thinking producers. We are leading the way in a new model of development that puts people and the planet first and uses the newest ideas and technologies to create projects that improve the lives of customers, communities, and the world as a whole.
HRH Crown Prince Mohammad bin Salman bin Abdulaziz Al-Saud has said that The Red Sea and Amaala are two of the best places in the world to visit. Together, these responsible and regenerative tourism places will try to improve Saudi Arabia's luxury tourism and sustainability, going above and beyond to protect and improve the natural environment for future generations. 
RSG is a key part of Vision 2030. It will help change the country by giving the people of Saudi Arabia more economic chances and by improving the environment and culture of the Kingdom.
To Know More: Largest Cities in the World 2023
48. Jerusalem, Israel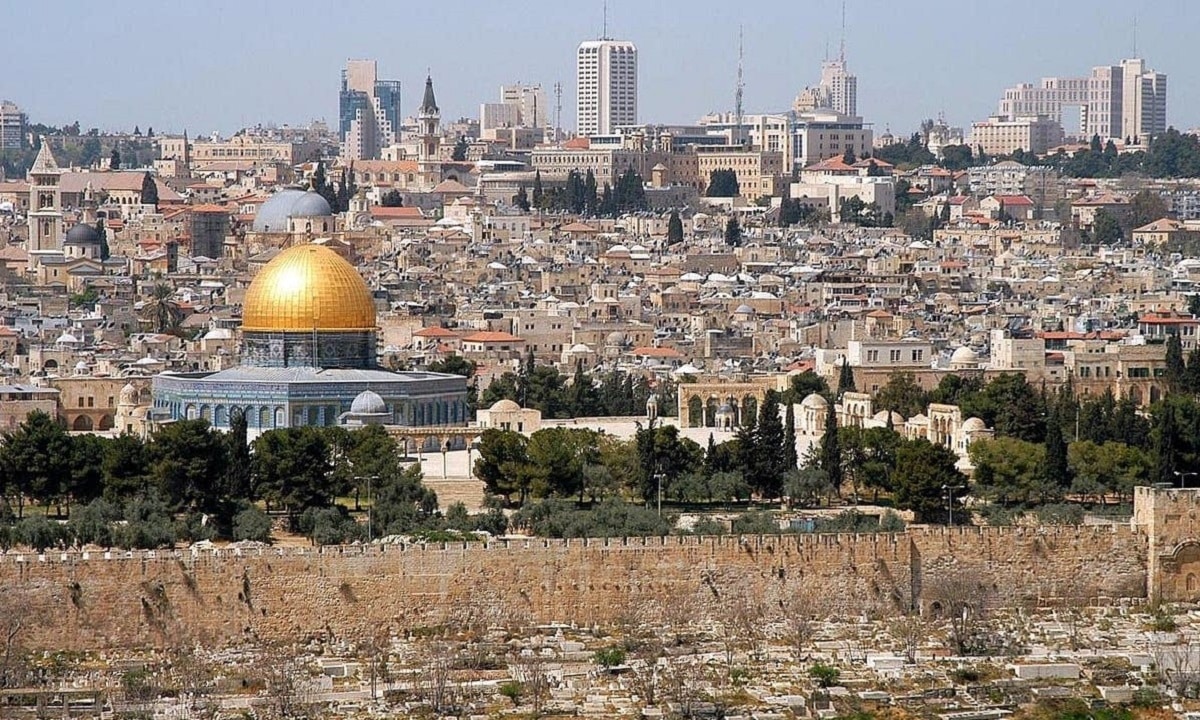 Jesus may have used a donkey, Solomon may have used a mule, and the Prophet Muhammad may have used a flying Buraq to get to Jerusalem. But now, after thousands of years, there are many other ways to get around the holy city, such as by bus, light rail, or train. And now, there's a way to look at this old city from a new and different angle.
Anyone who knows how to ride a bike can rent and ride through the newly opened Kerem Tunnel. This tunnel is part of the Jerusalem Ring bike path, which is a 42-km route that lets people circle the holy city at their own pace, starting, for example, at the Biblical Zoo in the west and ending at the Jaffa Gate in the east. (A 30-minute ride on a regular pedal bike costs $2.78, including the fee to open it.) An electric bike ride costs about $6. 
Along the way, you can bike through the 2.1-kilometer-long Kerem Tunnel, the fifth-longest cycle tunnel in the world. It cost $7 million to make the infrastructure tunnel, which has a sewage pipe, ready for cyclists. It links two parts of the Jerusalem Ring. At one end is Ein Lavan, a spring from the Iron Age.
At the other end is Ein Karem, where John the Baptist was born and is now a popular place for restaurants and art galleries. Those who want a more active afternoon of sightseeing can go through the Old City's narrow streets to the newly remodeled Tower of David Jerusalem Museum, which has a 360-degree view.
49. Sharjah, UAE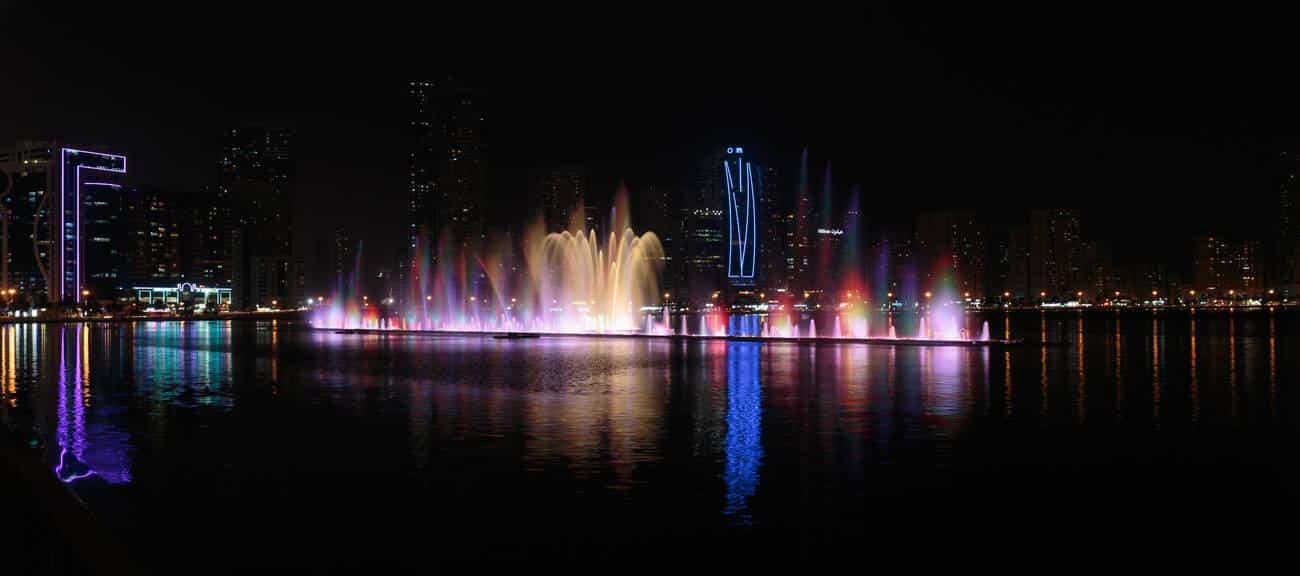 In 1998, UNESCO named Sharjah, United Arab Emirates, the Cultural Capital of the Arab World. Time Magazine says that in 2023, the emirate will be one of the best places to visit in the world because of its focus on preserving Emirati history through its unique architecture and culture.
This makes it stand out from its neighbor, the cosmopolitan city of Dubai. Visitors can check out many places and newly formed creative groups that support creativity through different exhibits and activities. Some cultural sites that made Sharjah one of the best places to visit in 2023 are the Sharjah Light Festival and the Rain Room.
50. Tuamotu Archipelago, French Polynesia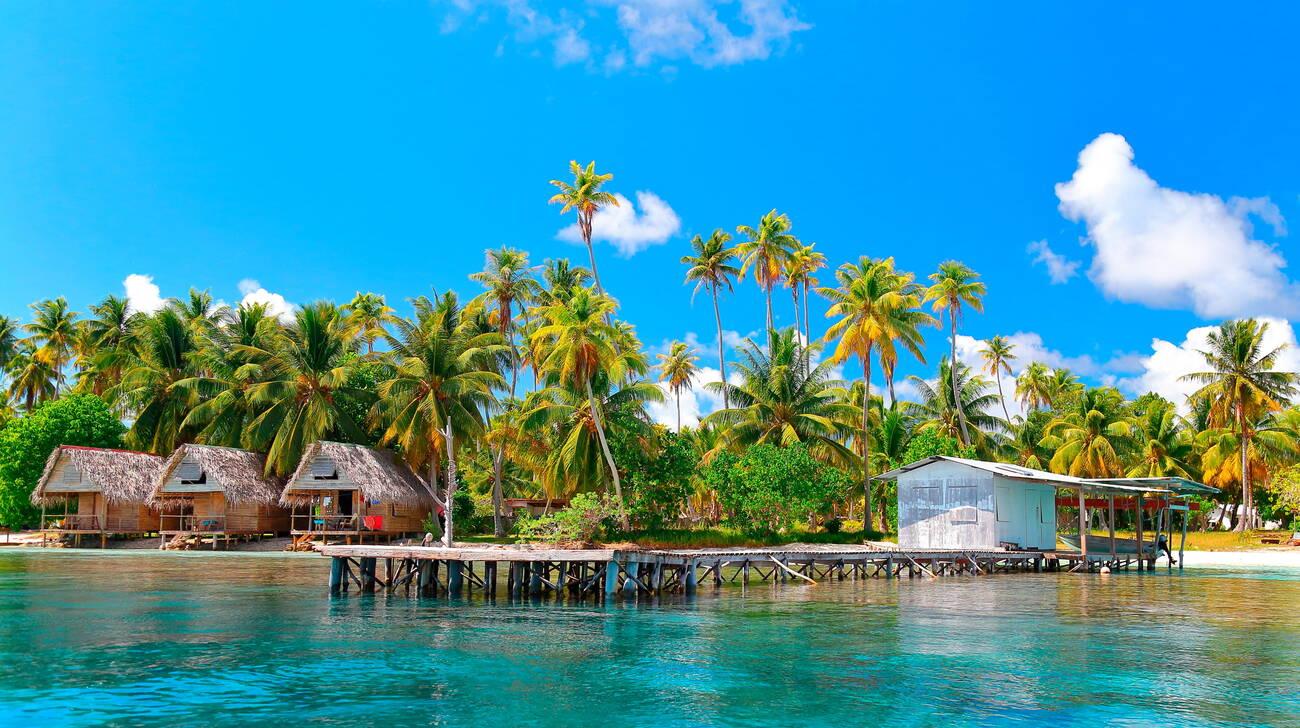 In French Polynesia, the Tuamotu Archipelago is a hidden gem that offers a unique way to visit. Because the islands are so far away from other places, there aren't as many tourists, so the money tourists bring goes straight to the people. The Tuamotus are great for people who want to try new things and are known for their black pearl farms.
Surfing, scuba diving, and snorkeling are just some of the things that people can do while they are there. The blue water is home to reef sharks and coral walls that drop off steeply, making it a paradise for people who like to dive. The nonstop Delta trip from Los Angeles to Papeete makes getting to these faraway islands easier.
Essential Travel Safety Tips
Traveling can be fun and teach you new things. It's easy to get carried away by the excitement of a new experience. But don't forget to think about your safety and security while you're away.
Follow these 15 tips for safe travel, and you'll have a trip you'll remember for all the right reasons.
Do your research. Before you travel, research your destination to learn about the local customs, laws, and safety risks. This will help you avoid making any mistakes that could put you in danger.
Be aware of your surroundings. When traveling, you must be aware of your surroundings at all times. This means being aware of the people around you, the places you're going, and the things you're doing. If you feel uncomfortable or unsafe in any situation, trust your instincts and remove yourself.
Don't draw attention to yourself. As a tourist, you're likely to be a target for criminals. To avoid this, try to blend in with the locals as much as possible. This means dressing modestly, avoiding flashy jewelry, and not carrying large amounts of cash.
Be careful with your belongings. Keep your belongings close to you always, and never leave them unattended. If you're carrying a backpack, keep it in front of you so you can always see it. If carrying a purse, keep it close to your body and under your arm.
Be wary of strangers. Don't talk to strangers or accept gifts or drinks from them. These could be laced with drugs or alcohol, making you vulnerable to attack.
Stay in well-lit areas. Avoid walking alone at night, and stick to well-lit areas when you're out and about. If you must walk alone at night, take a taxi or rideshare service.
Be aware of the local laws. Every country has its own laws, and some of them may differ from those in your home country. Before you travel, research the local laws so you don't accidentally break any of them.
Get travel insurance. Travel insurance can help you cover medical expenses, lost luggage, and other unexpected expenses. Getting travel insurance for any trip is a good idea, but it's essential for trips to countries with high crime rates or natural disasters.
Stay calm. If you find yourself in a dangerous situation, the most important thing is to stay calm. Don't panic, and don't try to fight back. Just do what the criminals say and try to stay safe.
Trust your gut. If you feel like something is wrong, it probably is. Don't be afraid to leave a situation or reject an offer if it doesn't feel right.
Be prepared for anything. Pack for all weather conditions, and have a first-aid kit and other essential supplies.
Learn some basic phrases in the local language. This will help you communicate with locals and get around more easily.
Be respectful of local customs. This includes dressing appropriately, not taking pictures of people without their permission, and avoiding religious and political discussions.
Be open to new experiences. Traveling is a great way to learn about different cultures and meet new people. Don't hesitate to step outside your comfort zone and try new things.
Have fun! Traveling is supposed to be enjoyable. Don't forget to relax and enjoy yourself.
Wrapping Up
TIME magazine's 2023 list of the world's most incredible places is an excellent source of inspiration for avid travelers. The destinations on the list were carefully curated by a network of correspondents and contributors worldwide, ensuring that they offer unique and exciting experiences.
Sustainability and authenticity were also crucial in selecting destinations that reflect current travel trends. As Emma Barker Bonomo, senior editor at TIME, states, "The list we selected reflects a couple of big trends in travel right now: sustainability and authenticity." Overall, the list is a must-see for anyone planning their next adventure.
Subscribe to Our Latest Newsletter
To Read Our Exclusive Content, Sign up Now.
$5/Monthly, $50/Yearly