Demand for Health & Fitness Apps on the Increase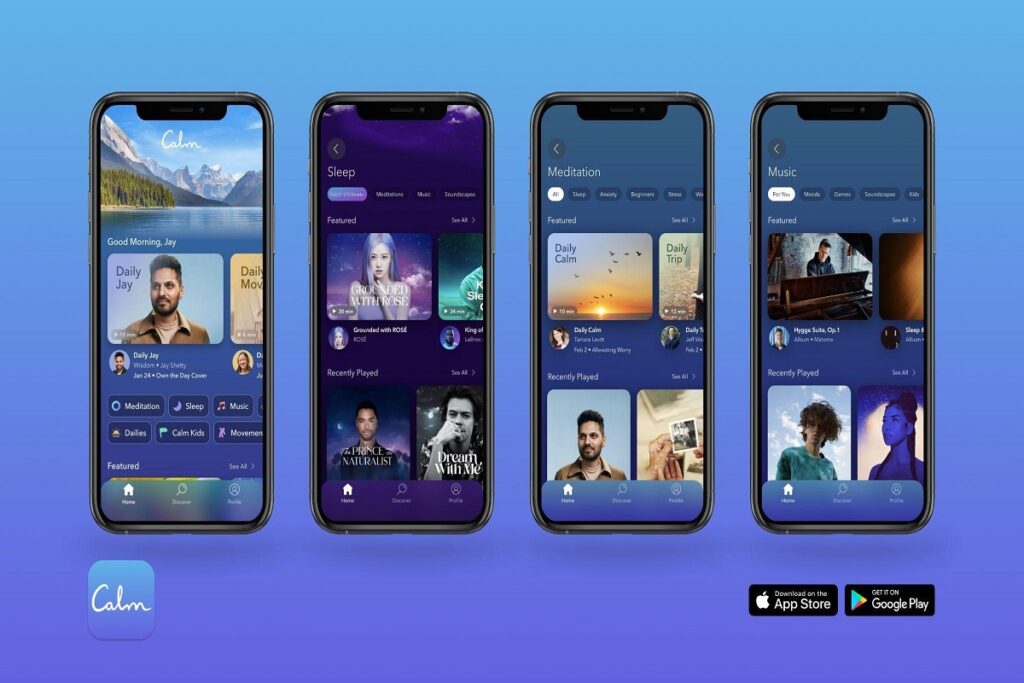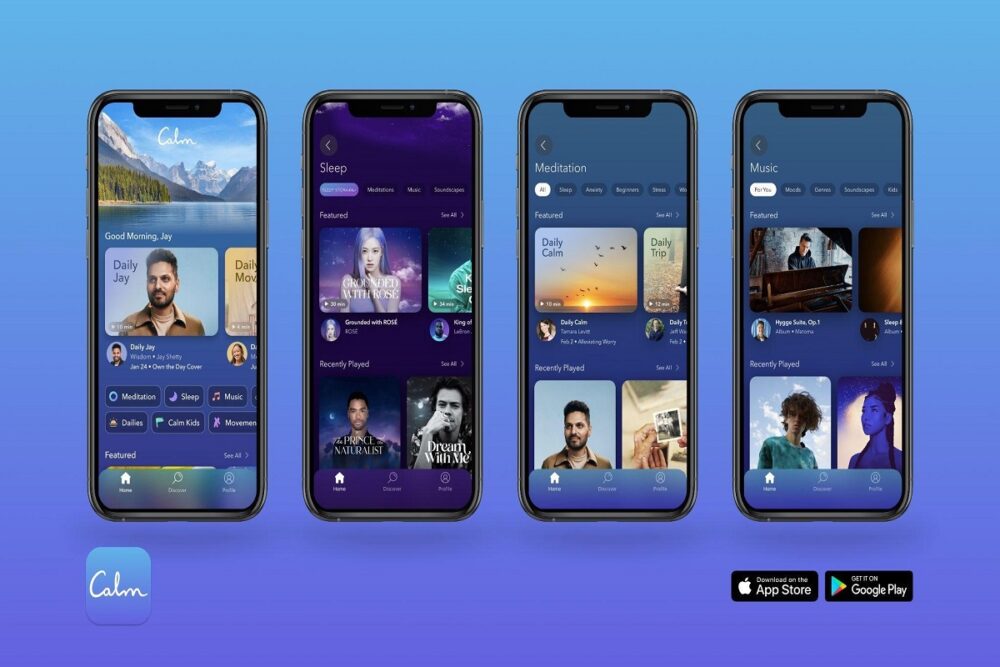 Compared to 2019, the desire for mediation, wellbeing, and feminine health products underpinned a 25% growth resulting in roughly 37 million downloads in 2021.
The Covid-19 Pandemic gave birth to a new focus on mental health with meditation apps being one of the most popular. Apps such as Calm and Insight Timer saw traffic increase while others such as Headspace and Meditopia saw downloads grow.
Insight Timer Mobile App
The Insight Timer Mobile app saw the highest levels in terms of average sessions per user based on the Android Platform. This indicated that users on average are spending more time and interacting with more on the Insight Timer Mobile App compared to its competitors in that category.
The Top Five Mediation mobile Apps grew their in-platform spending by around 25% year on year. The Calm and Headspace mobile Apps together had revenues of over $200 million in 2021 along with other streams such as in-app advertising, partnerships with corporate entities, or mobile commerce-related income. 
Calm Mobile App
The Calm Mobile wellness App claims to be the  No.1 app for sleep and meditation and promises users a healthier outlook through music, meditations, stories, and more.
With the slogan Meditate, Sleep, Relax, the Calm Mobile App is for anyone, even if you are new to wellness and wellbeing the Calm Mobile App is always around for a mental break together with its soothing sounds leading to a good night's rest.
Manage Stress
Some of the content within the Calm Mobile App include how to calm anxiety, how to manage stress, prepare for deep sleep and enhance focus and concentration. The Calm Mobile App also helps with relationships, breaking habits, understanding happiness, being more grateful, and raising self-esteem.
Values such as kindness, bring nonjudgments, forgiveness, mindfulness and school, work and home, and guided walking meditation are also included within the Calm Mobile App.
If you can spare just ten minutes before a long day or after dinner then the Calm Mobile App offers a meditation session for that time. If you like a story to put you to sleep there are over 100 sleep stories on the Calm Mobile App. Think of it as bedtime stories for adults.
Music also can help with a great night's rest and there is a music library on the Calm Mobile App that is updated weekly with all kinds of tunes to help your mind relax focus, and kick back.
The Calm Mobile App also features short video lessons on mindful movements combined with gentle stretching. This is in addition to amazing 7 and 21-day meditation sessions instructed by experts in the field of mindfulness, mediation, and wellbeing.
If you like soundscapes then there are 30 soothing natural sounds and scenes that make the best soundtracks for your wellbeing activities such as yoga or meditation. Using the Calm Mobile App users can understand breathing exercises that help them relax and prepare for unguided and open-ended meditation.
With over 100 million users worldwide and some 100,000 new users daily, Calm Mobile App users can track their progress with daily, weekly, and custom goals available.
Headspace Mobile App
The Headspace Mobile App Design helps users practice mindfulness in their everyday life. The Headspace Mobile App helps users to focus on their energy to become more centered along with a feeling of being rested.
There are numerous guided meditation sessions on the  Headspace Mobile App with topics ranging from anxiety to relaxation, focus, and many more.
The Headspace Mobile App also features sleep meditation and breathing exercises as well and is similar to apps created by Elegant Media.
Users of the Headspace Mobile App can meditate with friends and family with sessions as short as three minutes that seamlessly fit your busy day. There are also calming sounds and longer mediation sessions for those looking to build their practice.
Even if you have never meditated before, the Headspace Mobile App covers all the basics and essentials to give you an energetic start.
Don't forget the sleep casts which are calming stories paired with relaxing sounds and furthermore sleep sounds that include ambient nature recordings alongside tranquil sleep music to give a good night's rest to all users.
The Everyday Headspace function presents daily meditation practice with a new topic each day and Headspace Mobile App can start their day inspired with The Wake Up a short, daily video series.
Headspace Mobile App users can also build their resilience through breathwork that aims to relax and assist users to calm down and cope with anger, sadness and also how to adapt to changes in one's life. The Headspace Mobile App Focus Music features 12 different stations to set the right mood for your day, boosting concentration and productivity.
The Headspace Mobile App covers over 40 meditation courses, dozens of one-off meditations and exercises to add mindfulness to your day and short mini-meditations that are ideal for busy schedules.
The Covid-19 Pandemic has brought to the fore wellness and mindful mobile apps as a method for those going through problematic periods as a channel to express and share their feelings.
Subscribe to Our Latest Newsletter
To Read Our Exclusive Content, Sign up Now.
$5/Monthly, $50/Yearly