iPhone 15 Release Date: The Most Anticipated Phone of 2023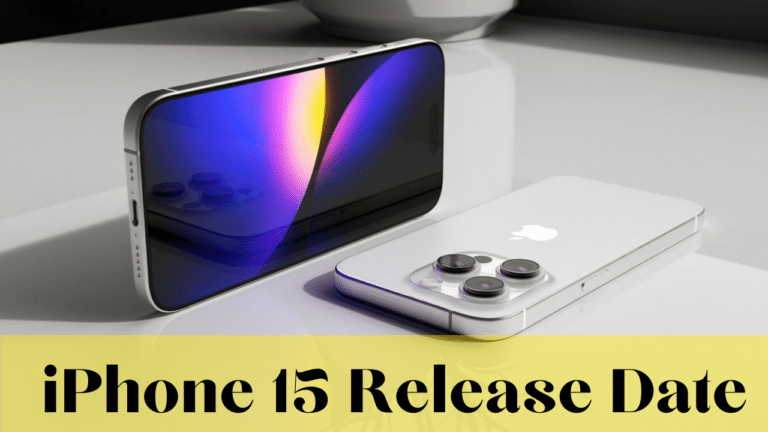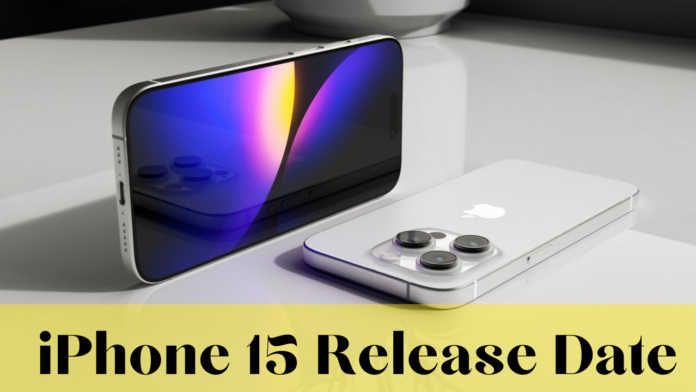 Are you looking for the latest updates about the upcoming iPhone 15 release date? Apple recently announced its new iPhone 14 and iPhone 14 Pro models in September 2022, and now there have been plenty of rumors about the launch of the iPhone 15.
This blog post will provide all you need to know on what to expect from the much-anticipated release so that you are up to speed with everything. We look at potential features, design leaks, pricing speculation, and when we can expect it! Read on for more information and get ready – because this is an exciting time ahead for Apple fans!
Content Highlights
There is an expectation Apple will introduce a range of new features with the iPhone 15, including slimmer bezels, no Touch ID, and switching to USB-C.
Potential colors of the device may include graphite grey, blackened chrome, and navy blue – as well as exclusive design options available on Pro models.
Rumors have suggested that all existing cases appear to fit the iPhone 15, making it easier for users who are upgrading their phone without buying new accessories.
Performance drivers are also expected with potential support for Thunderbolt technology, Qualcomm modem chips for faster data transfer speeds; along with upgraded wireless charging capabilities via Qi-compatible products such as chargers from Belkin or Apple's own AirPower charger.
Rumored Features of the iPhone 15
Apple is rumored to have many new features for their much-anticipated iPhone 15, including design updates with potential use of frosted glass, compatibility with existing cases, no Touch ID, and the switch to USB-C.
Design updates
The design of the iPhone 15 is expected to be its biggest update since it was introduced. Rumors point to slimmer bezels, a USB-C port, and a new unique button configuration. Potential color options may include graphite gray, blackened chrome, navy blue, and white; however, these have not been confirmed yet.
Exclusive designs are also claimed to only feature on the Pro models compared to the standard device. The use of frosted glass could bring an elegance like never seen before on even more luxurious versions of iPhone lineups over previous years, making this release event all so much more exciting.
In addition, most current cases for existing iPhones will work on the iPhone 15 models as their design doesn't impede them – another exciting news for Apple fans everywhere!
Color options
The iPhone 15 and the iPhone 15 Pro are rumored to have various exciting color options. The standard iPhones may come in blue, yellow, coral shade, white, black, red, midnight black, starlight white, and product red, with Apple reportedly testing two new colors – pink and light blue.
On the other hand, for the iPhone15 pro, there is talk of space black, silver, and a new gray resembling titanium and dark blue. There isn't any mention yet of what colors will be available for the Pro Max, but they could likely include similar shades.
Exclusive design for the iPhone 15 Pro
The iPhone 15 Pro is rumored to have a modern and sleek design with thinner and more curved bezels compared to the iPhone 14 Pro models. Leaked CAD designs have supported this claim, showing an intriguing border design for the upcoming phone, potentially granting us a glimpse of its finished look.
In addition, rumors suggest that the design of all four models of the iPhone 15 will be refined with slightly curved edges and thinner bezels, giving them even classier looks than their predecessors.
Even better, its glass-plastic hybrid lens is expected to feature an f/1.7 aperture for improved low-light performance and faster autofocus speeds while capturing photos or videos, further enhancing its aesthetics.
Read More: Where to Download the Best iPhone 15 Wallpaper
Potential use of frosted glass
The iPhone 15 and iPhone 15 Plus are rumored to feature a frosted back glass design, which is seen as an aesthetic upgrade compared to the glossy glass finish of earlier models. By using this material for its flagship phones, Apple continues its commitment to a sleek, innovative design that stands out in the market.
The manufacturers have acknowledged the significance of rethinking industrial design by introducing new materials such as frosted glass into products like smartphone cases or laptop covers so they can be more desirable without compromising quality or safety features.
Aesthetically speaking, the addition of frosted glass gives a suitably muted look to iPhones without any distraction from other main elements like camera lenses or buttons while maintaining enough texture for a comfortable grip when held in hands.
Compatibility with existing cases
The iPhone 15 could potentially bring a range of design changes that might affect the fit and function of current cases users may have. This includes the possible ditching of Touch ID, slimmed-down bezels, an island arrangement for external button systems, and the potential use of frosted glass finishes.
All these improvements are great news overall. However, there is still some uncertainty if existing cases will fit this new phone. Potential buyers should carefully research their case choices to know what works best since different materials respond differently according to Apple's specific design specifications.
Some users might even have to look at their measures when choosing compatible replacements to save time and money. Nevertheless, it looks like compatibility with existing cases won't be too difficult to achieve, partly thanks to the fact that the same case designs tend to return every couple of years due to the popularity they can generate among customers looking for convenience and quality protection options at reasonable prices compared with one-off custom designs.
Leaks and renders of parts
Apple enthusiasts were abuzz with leaked images and renders from reliable sources, giving us an idea of the iPhone 15's design. Apple is taking a major step forward in its flagship mobile device since leaks show that the phone will feature an almost bezel-less border design supported by CAD designs.
There's also talk of volume and power buttons being replaced by solid-state tech for the iPhone 15 Pro – this was one of many exciting revelations from these images.
Frosted glass has also been rumored, giving it a striking visual appeal compared to previous iPhones. Furthermore, all existing cases appear compatible with the new version, so you don't have to worry about buying all new phone accessories when upgrading your phone! The combination of hardware and software update rumors ensures that fans are getting excited for what could be the most innovative release yet from Apple's flagship lineup.
No Touch ID
The iPhone 15 is rumored to be the first Apple device without a Touch ID option in several years, as analyst Ming-Chi Kuo has predicted that no new iPhones with under-display Touch ID will be released until at least 2025.
Additionally, no reports or evidence suggest that Touch ID, codenamed "Mesa," is being planned or tested for inclusion in the upcoming model. This lack of sources indicating otherwise indicates a specification change compared to previous models, including the iPhone 11 and XS, which include both facial recognition technology and an integrated fingerprint sensor.
Furthermore, it suggests that Apple may have used its design resources elsewhere, ensuring customers can expect major camera advancements and battery life improvements along with dust and water resistance updates on its latest release day date, expected in January 2021.
A potential switch to USB-C
The rumored transition from the Lightning connector to USB-C in the iPhone 15 is considered a significant upgrade for users. This switch would bring significantly faster charging and data speeds, allowing iPhone users to take full advantage of lightning-fast transfer rates.
Additionally, this new port format is designed to be reversible – meaning no more wrong sides up when wiring your device! With capabilities such as support for compatible devices like headphones and game controllers, using external storage drives with ease, and improved connection strength over long distances when connecting a power brick adapter – all without needing an adapter dongle – it's easy to see why so many people are excited about this change.
Faster data transfer speeds
The iPhone 15 is rumored to feature a dramatically faster transfer speed than previous models. This could be achieved through the rumored use of Thunderbolt technology, separately purchased with an included cable.
The move to USB-C might benefit many users looking for much quicker data transfer speeds when syncing their devices – up to 40GB/s compared to a maximum of 10Gbps on previous generations.
Qualcomm modem chips are also expected, suggesting wireless charging alongside improved Bluetooth and Wi-Fi capabilities via integration of Wi-Fi 6E and UWB support. Considering these factors together, it's clear that the latest iteration of Apple's phone will certainly offer superior data transfer speeds, allowing users instant access and weakened file sizes when transferring between devices or uploading onto online services.
Wireless charging capabilities
The next-gen iPhone 15 will come with new and improved wireless charging capabilities. Rumor has it that all models will feature support for fast, up to 15W wireless charging–a first in the history of Apple iPhones.
According to a leak by ChargerLab, this capability could be enabled through Qi-compatible products such as Belkin and Mophie or Apple's own AirPower charger. This would lead to faster wireless charging speeds and more power over time, meaning more battery life in your iPhone 15's day-to-day usage without worrying about constant recharges during a long workday.
Additionally, with the potential use of frosted glass on some models and compatibility for existing cases based on earlier devices, users can expect the entire experience of using an iPhone 15 wirelessly charged handset to be tailored for optimum convenience and usability.
Camera updates
The iPhone 15 Pro and Pro Max offer improved photography capabilities compared to the current models. Rumor has it that the main camera will upgrade from 12MP to 48MP, while base models could have upgraded sensors too.
Additionally, Apple may include a powerful imaging chip that meshes with the photographed scene in real time for quick processing. This chip can read a photo's data and make more accurate adjustments such as exposure, white balance, and sharpness, all of which should benefit users experiencing photography-related shooting needs on their iPhones.
Furthermore, Camera technology is expected to jump further up in 2023's iPhone 15 modes, with many other new features beginning hinted at but not yet made official by anyone associated closely with Apple Incorporated.
You May Find Interest: iPhone 15 Price in Bangladesh
Use of Qualcomm modem chips
Apple has decided to use Qualcomm modem chips for the iPhone 15, as their modem chips are not yet ready. The move towards using Qualcomm's 5G chip will continue the partnership between Apple and Qualcomm since it was first introduced with 5G iPhones last year.
An analyst predicts that the 2023 iPhones will further benefit from this partnership. Since this announcement, Qualcomm's stock has risen by over 3%, indicating a successful future.
Not only do these chips offer reliable speeds in data transfer, but they also enable support for better connectivity networks within and outside homes via Wi-Fi 6E/UWB technology, making them perfect for streaming or downloading content seamlessly on the go.
SIM card tray design
Regarding the design of the new iPhone 15, not much has been revealed yet. However, rumors have suggested that Apple may change its SIM card tray with this new series.
It is speculated that with its newest installment, Apple will remove physical SIM card trays and adopt a completely digital eSIM technology for these phones. This technology has already been implemented in some iPhone 14 models in the US and is predicted to expand across Apple devices with the launch of the iPhone 15.
This shift away from physical SIM cards would be incredibly beneficial for customers — more seamless connectivity between countries when traveling abroad or switching carriers quickly without having to wait for replacement cards would result in greater customer satisfaction when using their device overseas or when making changes to their current plans easily available thanks to substitute options like eSIMs.
Wi-Fi 6E and UWB support
The iPhone 15 Pro may support Wi-Fi 6E and UWB (Ultra-Wideband) technology, offering faster wireless speeds than previous generations of Wi-Fi. With an additional 1.2GHz spectrum in the 6 GHz band, users can expect improved coverage and greater multi-gigabit connectivity compared to other devices not Wi-Fi 6E/UWB compatible.
These technologies bring enhanced wireless experiences to the iPhone 15 Pro by providing faster speed for streaming content or downloading files over high speeds, even from further distances.
Furthermore, these features will allow your device to transfer data quickly between devices wirelessly without any cables involved – making it easier to stream media or share files with friends and colleagues!
A-Series chip advancements
The rumored A-series chip advancements for the iPhone 15 are set to bring significant improvements compared to its predecessors. Apple is likely considering incorporating several tech breakthroughs in their latest processor, such as faster and more power-efficient transistors and improved core architectures, which add greater performance boost with reduced power consumption.
It's said that the new chip could potentially have up to twelve cores, which would be able to identify heavy tasks without compromising on battery life or speed. In addition, it's reported that these advancements may also help improve the overall graphics performance of advanced gaming and video apps on the iPhone 15.
With new generation AI (Artificial Intelligence) capabilities thanks to advances in Machine Learning compression technology integrated into the processor, users can expect a seamless experience using recognition-based applications like voice commands or augmented reality features.
Repairability improvements
The latest rumors suggest that Apple is looking to improve the repairability of its iPhones with the release of the iPhone 15. Possible improvements could include an easier-to-open frame, a less intrusive SIM card tray, and increased use of recycled materials in construction.
Additionally, it's possible that certain parts like battery or motherboard replacements could become simpler tasks due to improved design features such as fewer screws or magnets instead of glue for connecting parts.
Furthermore, some reports have suggested that a softer internal housing may be used, making repairs slightly less challenging. All these rumored changes would go a long way towards making the highly popular device more user-friendly when it comes time for minor fixes or upgrades due to wear and tear or technological advancements.
iPhone 15 Release Date and Pricing
The iPhone 15, with its range of pricing options and storage capacities, was released on September 12, 2023. Here's a breakdown of its starting prices in various regions:
USA: Starting from $799 up to $1,099 for the 512 GB model.
India: Priced between ₹79,900.00 to ₹109,900.00 for the 512 GB variant.
Canada: Ranging from $1,129 to $1,579.
UK: Available at prices between £799 and £1,099.
Beyond the iPhone 15: What to Expect
The iPhone 15 is set to be a major game-changer in mobile devices with its sleeker design and updated features. But what other innovations can we expect from Apple? We've already started getting hints about future iPhones' direction.
Leaks have suggested that upcoming models may include wireless charging integration, 5G capabilities, even higher resolution displays, and refined designs for easier repairability.
In addition, recent rumors point toward new Haptic-touch technologies being implemented on new iPhone lineups down the road — a feature already used by Microsoft Surface products.
This technology should offer better tactile feedback than today's Touch ID system — without requiring users to use their fingerprint or face scan for authentication. With each iteration comes an increase in performance as well—Apple has been including A upgrades every year, suggesting that future phones could be faster and more powerful than ever.
Ultimately, it seems like no matter what advancements come with subsequent releases; there will surely be plenty of exciting developments when buying one of Apple's flagship iPhones!
Expected iPhone 15 Specifications
Readers can expect the iPhone 15 to be available with various storage options, advanced display specifications and performance, up-to-date connectivity features, enhanced battery life and charging capabilities, and cutting-edge software features.
Storage options
The iPhone 15 Pro models are rumored to have a maximum storage capacity of 512 GB, significantly higher than the current iPhone 14 Pro. If true, then potential buyers will have four choices regarding internal storage: 256GB, 512GB, 1TB, and an impressive 2TB option.
Although larger storage options may be more appealing for some customers, they could also lead to higher pricing for the iPhone 15 Pro models – something Apple is likely taking into consideration in terms of their budget offerings compared to pricier high-end upgrades.
Display specifications
The rumors around the iPhone 15's display range from a 5.4-inch screen on the basic model to a 6.7-inch screen for the Pro version. Other reports suggest that apart from the size, other features will also see an upgrade with potentially thinner bezels and curved edges, giving it an edge over its predecessors.
Moreover, there is speculation that Apple will introduce a new feature called Dynamic Island, which would give users more control over how their apps are arranged on the home page display of their device, along with other navigation improvements. The company may even introduce a USB-C port instead of Lighting connectors for data transfer and charging capabilities compared to traditional iPhone models.
Despite all these predictions, no tangible evidence has been released yet about display specifications or any other capacity upgrades. Still, as soon as further details emerge, we look forward to updating our readers.
Processor and performance
The iPhone 15 is set to receive some major processor upgrades. The phone will feature an upgraded 7nm processor, expected to result in improved performance and reduced energy consumption compared to the A16 chip used in its predecessors.
Additionally, it has been reported that the A17 chip found in the Pro-level models of the iPhone 15 could include a 6-core CPU and a 6-core GPU, providing even more potential for users who require increased power from their device.
Furthermore, thanks to these improved internals, Apple claims they can expect increased battery life for both the regular and Pro variants as well as larger capacities of memory and storage space over previous generations.
Connectivity features
The iPhone 15 is rumored to feature a switch from the current Lightning port to USB-C, offering users faster transfer speeds and greater compatibility with a range of other devices. This may prove beneficial for everyday use as USB-C can carry more power than the regular charging cables used by most Apple devices.
Furthermore, USB-C can be employed as a data connection, allowing access to external hard drives or other storage media with your phone. Since this technology is already widely available and supported in many modern devices, any user who owns products such as laptops that support USB-C is likely to benefit from having this type of connectivity on their iPhone 15 device.
It also suggests that existing cases designed specifically for iPhones could remain compatible despite the port change, meaning previous investments need not go wasted!
Battery and charging capabilities
The iPhone 15 series is expected to have an improved battery capacity and charging technology compared to previous models. According to Twitter leaker AppleTrack, the iPhone 15 Pro Max could have a battery capacity of up to 4852 mAh.
Additionally, the iPhone 15 series models are charged using USB-C instead of the Lighting connector used by earlier devices. This switch will bring faster data transfer speeds with improved stability and greater compatibility for USB-C accessories like power banks and car chargers, making them more widely available and user-friendly.
Furthermore, in addition to wired charging capabilities, users may also experience wireless charging on the newest handset, making life even easier when you don't have access to a charger or traditional outlet.
Anticipated software features
The iPhone 15 is expected to feature several advancements in software capabilities, providing users with a more modern and secure user experience. Siri is rumored to get an upgrade with improved natural language recognition and usability across all devices.
Enhanced privacy controls are said to be included, giving users more control over the data they share. Furthermore, updates can be expected for the iOS operating system as Apple continues its ongoing effort toward optimizing performance and security.
This new flagship could introduce support for 5G networks, unlocking access to even faster data speeds. As these rumors have yet to be confirmed by Apple, much speculation remains about what other features may come pre-loaded on the iPhone 15 when it's released later this year.
Analysis of the Rumored Design Changes
Explore the potential design upgrades, color options, and hardware changes the iPhone 15 may bring, including potentially slimmed bezels, new colors, and unique button configurations.
Slimmer bezels
The upcoming iPhone 15 Pro and Pro Max models are rumored to feature exceptionally slim bezels around the display, thinner than any current-generation Apple device. According to CADs obtained by 9to5Mac, these bezels have a thickness of 0.50mm on the side edges and 1-1.25mm at the top and bottom – an incredibly small measurement for such devices.
This shrinking of the bezel size results in a more immersive viewing experience. Users will get wider panoramic screens with less space taken up by large frames or borderlines around the device's displays.
Not only this, but it also reduces distractions from things like notifications appearing and allows for larger screen sizes without heavier weight increases due to lower body margins surrounding them, which makes immersion into virtual reality systems much easier, too.
Potential new colors
The rumors and leaks surrounding the iPhone 15's design have been plentiful, with potential changes to its color being particularly noteworthy. In line with earlier reports, it is believed that Deep Red will replace Deep Purple on the Pro and Pro Max models.
Reports indicate that the crimson shade of this new color scheme may be slightly lighter than the previous model's deep purple hue. Further, Apple appears set to drop its signature blue, purple, and deeper yellow finishes entirely from this release, with Midnight (black), Starlight (white), Product RED, and Dark Sienna suggested as likely alternatives for inclusion.
This more muted palette offers a slightly toned-down look compared to recent releases but promises an elegance that shouldn't detract from those iconic metal designs users know and love about iPhones.
The iPhone 15 is rumored to be replacing the current mute switch with a button design. Rumors suggest that the volume buttons won't also undergo notable changes, but media control settings might be added, according to some reports.
In terms of controversial design changes, Apple had accidentally revealed that it is planning on getting rid of Touch ID in favor of Face ID, although it has not confirmed this yet. Reports have also suggested exclusive designs for the iPhone 15 Pro model, which would detract from its premium appeal if ever materialized as photos and renders show some less-than-pleasant-looking renderings and parts of them circulating in various sources.
All these rumors are fueling anticipations around what can be expected with this upcoming product launch – potentially sparking a new era among smartphone users with more dynamic features than ever!
Dynamic Island feature
The iPhone 15 is rumored to include a Dynamic Island feature, an exciting new way for people to interact with their devices. The feature integrates the proximity sensor into the phone's design and can change how users access certain apps and functions.
Leaks suggest it will be available on all iPhone 15 models, allowing them to make use of this exciting technology. While some details remain unclear, it's thought that Apple could extend its reach beyond just control by integrating it with select other apps, including Clock and potentially others, in future updates.
If this proves true, owners can look forward to enjoying even more convenience as they use their phones daily – helping them perform tasks faster and easier than ever!
Camera and Imaging Enhancements
The iPhone 15 is expected to take its camera capabilities to the next level. The standard iPhone 15 models could feature improved camera systems, including a 48-megapixel upgrade, an entirely new sensor, and several photography features and effects.
Furthermore, reports suggest that the Pro model of the iPhone 15 may have even more advanced technology than previous iPhones. This means that it potentially might include periscope camera technology and A17 chips for better image quality as well as larger sensors than those found in current iPhones – meaning users will be able to get sharper images when zooming in or using low light settings without having to sacrifice on their megapixels.
There have also been rumors that Apple may add wider view angles, such as ultra-wide angle lenses, which can capture bigger moments with amazing details from even greater distances away from what was previously possible on an iPhone device!
Frequently Asked Questions (FAQs)
Check the answers below if you have any queries about the iPhone 15 release date.
1. When will the iPhone 15 be released?
The release date of the iPhone 15 is expected to be September 12th, 2023. The exact date was declared at the Apple Wonderlust event held on September 12, 2023.
2. Will the iPhone 15 have any new features?
Yes, the iPhone 15 is rumored to have a triple-lens camera system and enhanced 5G capabilities.
3. How much will the iPhone 15 cost?
The estimated cost for the basic model of iPhone 15 is around $799 US dollars, though this price could vary by region or carrier network providers.
4. Where can you buy an iPhone 15?
The iPhone 15 will likely be available through Apple's website, mall-based stores, and major cellular carriers when it is released officially.
Subscribe to Our Latest Newsletter
To Read Our Exclusive Content, Sign up Now.
$5/Monthly, $50/Yearly