BMW iX Review: Is It the Game-Changer in Electric Mobility
Are you looking to buy an electric car? You may be considering the 2024 BMW iX as your ideal vehicle. But before making a purchase decision, you might have questions about its features and performance. And to answer it, we have this BMW iX Review.
So, don't worry – we've extensively researched this car to help answer all your queries! In this blog post, I'll provide a comprehensive  BMW iX review – from its elegant exterior design and advanced technological capabilities to what it's like living with such a luxurious ride every day.
What you will find here are impressive insights that will make it easier to decide whether the BMW iX is your next dream EV! So join us in taking all these important details about BMW's innovative automotive technology for a thrilling ride.
Content Highlights
The BMW iX offers an impressive range of technology features and has a starting price of around $87,100 for the base model.
It delivers up to 516 horsepower, offers a range of 307 miles on a full charge, and can be charged from 0-100% in under 12 hours.
It has an elegant exterior design with sleek modern interior accents, including high-quality materials for comfort and luxury while driving.
The state-of-the-art infotainment system provides drivers quick access functions like navigation, music streaming, and climate settings via its 14.9-inch touchscreen coated in Gorilla Glass and Alexa integration.
Overview of the 2024 BMW iX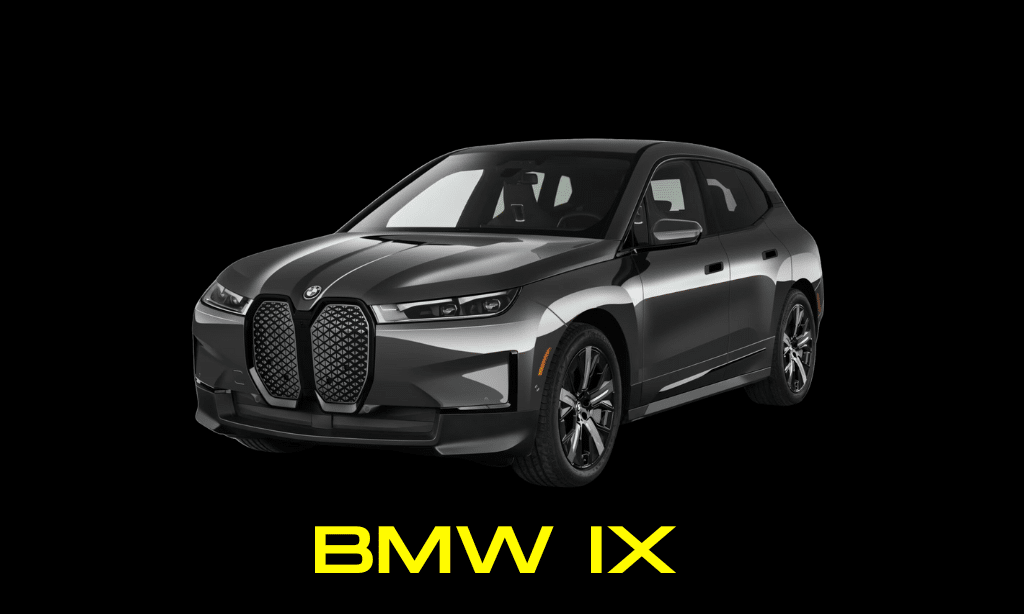 The BMW iX offers an impressive range of technological features and has a starting price that challenges many other electric vehicles in its segment.
Starting Price
The starting price for the all-new 2024 BMW iX is quite steep, with the base model – iX xDrive50 – having a starting MSRP of around $87,100. Meanwhile, those looking to go upmarket can opt for the higher-end iX M60, starting at an MSRP of $111,500.
However, there's some good news: a potential lease credit of $9,900 on new 2023 & 2024 BMW iX xDrive50 & iX M60 models is available. So, if you find yourself interested in this attractive EV and are willing to sign up for the leasing agreement, you could save a significant sum on your overall purchase costs. Additionally, you can also read on Top 10 Most Iconic BMW Grills.
BMW iX Review: What's New for 2024?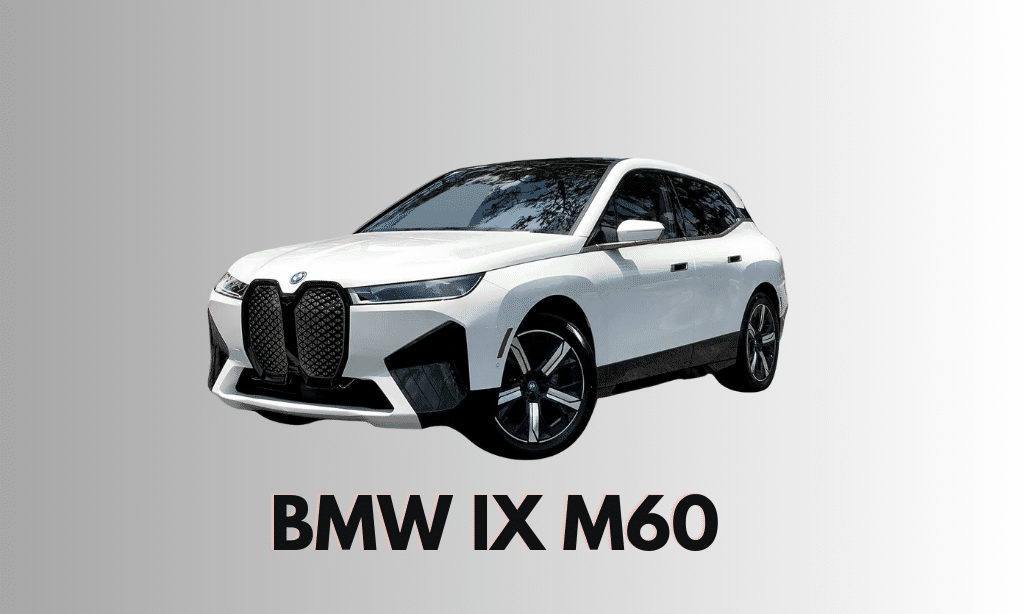 The 2021 BMW iX brings several updates and upgrades, from design to performance. Regarding design, the new iX has a larger reworked grille than its predecessor.
The interior also gets upgraded with quality materials for more comfort and luxury during drives. In terms of technology, the standard features of this model include Apple CarPlay and Android Auto compatibility for easy connection of phones while driving.
This version also adds highway assist for easier and safer hands-free driving on certain roads and improved driver assistance features such as adaptive cruise control and lane guidance features.
From a performance standpoint, two electric motors replace the previous models' single gasoline engine – providing increased efficiency power that could reach up to 516 horsepower on some versions.
Additionally, the range remains good at precisely 307 miles per charge while charging speeds are marginally quicker than before thanks to faster DC charging capabilities reaching 240V level 2 charge stations quickly, enabling full battery charges within 10.5 to 11 hours.
All these advancements further solidify the 2024 BMW iX's place among premium electric vehicles with sought-after features and design elements tailored towards a luxurious drive no matter how you plan to use your EV iX model! In addition, you can also read an article on- Rivian R1S Review: Explore the Performance, Features, and Others
Performance and Efficiency
An electric motor powers the iX and delivers up to 500 horsepower all while providing a range of 307 miles on a full charge.
EV Motor and Power
The BMW iX is powered by two electric motors at both the front and rear axles, providing unbeatable power for superb performance. With a total power output of 516HP, this dual-motor AWD system allows the 2024 BMWiX to go from 0-60 mph in just 4.0 seconds! The 105.2 kWh battery offers an impressive range of up to 324 miles, reducing anxiety about recharging on extended trips and granting peace of mind when commuting daily.
This battery also contributes significantly to the high horsepower rating and produces very few harmful emissions, leading to its title as one of the cleanest models available in its class year after year.
Range and Charging Capabilities
The BMW iX is a powerful electric vehicle that delivers Within a range of 264 to 380 miles after a full charge. This impressive range gives you the freedom to travel distances with ease and confidence.
With a standard 240V outlet, the iX can be charged from 0-100% in under 12 hours for convenient home charging solutions. Its portability also means it can be used with any 120V/240V wall socket or combination charging station for even greater convenience.
It has conventional charging options, and the BMW iX is also compatible with DC fast chargers, allowing you to add up to 74 miles of range in just 10 minutes! Its rapid recharging capabilities ensure that no matter your destination, you don't have to worry about running low on juice along the way during long road trips. Additionally, you can also read about- Audi Q8 E-Tron Review: Range, Performance and Luxury Electrified
Fuel Economy
The fuel economy of the 2024 BMW iX is something to marvel at. This all-electric vehicle, despite its size and weight, manages to deliver an incredible level of efficiency.
| Important Detail | Specification |
| --- | --- |
| Efficiency | The iX has an efficiency rating of 39 kWh/100 miles. That's equivalent to 86 mpg-e, according to the EPA. |
| Range | With its 21-inch wheels, the iX provides a range of up to 305 miles. This outstrips many other electric vehicles on the market. |
| Driving Modes | You can customize your fuel economy preferences with the Efficient, Sport, and Personal driving modes available on the iX. |
| Luxurious Driving Experience | Not only does the iX offer an efficient ride, but it's also refined and luxurious. These factors contribute to the overall fuel efficiency of the vehicle. |
In essence, the BMW iX is surprisingly agile and efficient. This fantastic fuel economy, refined driving experience, and extended battery range make the 2024 BMW iX a top choice for electric vehicle enthusiasts.
Interior and Technology
Dive into the luxurious and exquisite design of BMW iX, equipped with an array of technology that helps to elevate your every drive. Read on for more details!
Exquisite Design
The BMW iX is an exquisite car boasting an interior design that oozes sophistication and luxury with high-quality materials. Sleek, modern accents combined with cutting-edge technology can be seen throughout the vehicle – from a large digital dashboard to buttons embedded in the armrests – adding to its innovative style.
The iX also provides sustainability through its lightweight construction using carbon-fiber-intensive materials while providing performance and efficiency. The exterior of the M60 SAV model creates a real sense of sophistication due to its elegantly curved roofline and incredibly futuristic silhouette for dynamism on the road.
With this lavish exterior paired off nicely against their remarkable interior, it's no wonder many have become enamored by what this advanced electric SUV offers. If you want you can also read- Polestar 2 Review: Range, Charging Speed and Other Key Features [Expert Insights]
Frustrating Tech
The BMW iX has some features that may be frustrating to drivers. For starters, its signature gesture control system was designed with both hands—one on the wheel and one holding the unit that allows a driver to change the radio station or adjust climate settings without taking their hands off the wheel.
However, in order to function correctly, it must have a large open space in front of it, which can be hard to come by when driving or parking in tight spaces -making this feature virtually impossible.
Additionally, while many tech functions are easy to access at first, they can become rather complicated once you need more than basic input. For example, fine-tuning audio levels or multiple integrations between devices is very difficult and time-consuming as it requires navigating complex menus.
Passenger and Cargo Space
The BMW iX has one of the most spacious cabins in its class, with plenty of room for both passengers and cargo. It features a flat floor throughout, providing excellent headroom and an abundance of legroom.
Even adults will find ample shoulder room in both rows, creating a comfortable environment for any excursion. With over 60 cubic feet of cargo space available when all the rear seats are folded down—and you can even fold them remotely from the central touchscreen—the iX is perfect for those weekend getaways whether you're traveling alone or with friends and family.
Its superlative comfort also sets it apart from other cars in this segment – rarely do EVs offer such a smooth ride as well as being whisper-quiet during your journey. All these features make the BMW Ix an excellent travel companion on every journey!
Infotainment and Connectivity
The BMW iX features state-of-the-art infotainment and connectivity capabilities. It has a 14.9-inch standalone central touchscreen coated in Gorilla Glass that provides a user experience full of dazzling colors and sharp, intuitive graphics.
The iDrive 8 system pairs with the touchscreen to provide quick access to functions such as navigation, music streaming, climate settings, and more without getting overwhelmed by too many menus or features.
Once paired to a smartphone, users can access their contacts list through the car's display; also, there is wireless charging for compatible phones alongside Apple CarPlay/Android Auto integration for connecting your phone to interact with various vehicle functions on the main screen or via voice commands using Alexa integration which expands its convenience further by allowing you control things like add into the calendar or check traffic condition with a voice command from inside of your car while driving safely. In addition, you can also read an article on- Hyundai Kona Electric Review: Pricing, Performance, and Latest Updates in 2023
Driving Experience
Taking the BMW iX for a spin, you'll be rewarded with an unforgettable driving experience – one that's powered by an effortless electric motor and offers incredibly smooth riding dynamics.
Comfortable Ride
The BMW iX is built for luxury and comfort and is designed to provide an enjoyable experience behind the wheel. It features adjustable suspension to cater to various driving needs, ranging from smooth highway cruising to more challenging conditions.
Additionally, its noise insulation ensures low amounts of cabin noise in order to keep you comfortable during your ride. The interior also enjoys an optimized seating composition with superior cushioning that supports the body and reduces fatigue over long journeys.
Adding further comfort are heating options for both front seats and ventilated air spaces on the driver's side seat, making it suitable even during hot days or long drives. Each design feature worked towards maintaining maximum efficiency while delivering excellent driving quality and ultimate relaxation; this BMW is undoubtedly made for a pleasurable drive no matter how far you go!
Whisper Quiet
The BMW iX is engineered for a serene driving experience, from the finely crafted interior to the ultra-quiet operation of its electric motor. The high level of noise insulation and extensive aerodynamic design combine to reduce cabin sound even further.
On top of that, advanced active air suspension and dampers help filter out road vibration. BMW's Active Kidney Grille also plays a vital role in keeping wind turbulence to a minimum while improving efficiency by varying air intake depending on conditions.
With these features expertly combined, the result is truly remarkable – an incredibly quiet ride that ensures every journey in the iX is tranquil and relaxed no matter what speed you're traveling. If you want you can also read- Tata Nexon EV Facelift Review: The Most Affordable Electric SUV in India
Driving Assists
The BMW iX is an impressive electric vehicle that offers a suite of advanced driving assistance features. This includes Adaptive Cruise Control, which adjusts the cruise speed to maintain a pre-set distance from the vehicle in front and will even come to a stop when necessary.
Lane-keeping Assistance helps keep you centered in your lane, while Remote Parking Assist automatically steers the car into its parking space – just like magic! The iX also has three drive modes: Efficient, Sport, and Personal.
In personal mode, drivers can make personalized selections of steering, acceleration, and handling variables for their perfect ride experience. These driving assists truly set the BMW iX apart as one of the safest EVs available on the market today.
Pricing and Trim Levels
Get all the details on trim levels and pricing that vary from model to model so you can decide which one is best for you.
Which Model to Buy
When it comes to deciding which BMW iX model to buy, there are two main trim levels available – the M60 and the xDrive50. The M60 is more affordable and a great starting point for those who want an electric vehicle without breaking the bank but still offers plenty of features and power.
Underneath its metal bodywork, it houses an all-electric motor that produces up to 361bhp with an efficient range of up to 372 miles per charge. The car also boasts modes such as Eco Pro+, Comfort+, and Adaptive Suspension, which can be adjusted according to your preference for a smoother driving experience.
The xDrive50 has been developed specifically for those seeking ultimate luxury in their EV ride – with plenty of functions designed exclusively by BMW plus greater performance thanks to increased horsepower. Additionally, you can also read about- Mercedes-Benz EQS SUV Review: Features, Range and Performance Details
Edmunds Suggested Pricing
According to Edmunds, the suggested pricing for the 2024 BMW iX is $87,100. This figure can vary based on different trim levels and options. Here's a closer look at the pricing breakdown:
| Trim Level | Starting Price |
| --- | --- |
| 2024 BMW iX | $87,100 |
| 2022 BMW iX | $83,200 |
| 2023 BMW iX M60 | $108,900 |
These prices reflect the base MSRP for each respective model. Remember that optional features and upgrades can significantly influence the final cost. It's crucial to factor in these additional costs when considering the value and affordability of the BMW iX.
Safety and Driver Assistance Features
Explore the suite of advanced driver assistance features on the BMW iX, designed to ensure a safe and secure ride for you and your family.
Available Options
Standard safety features of the iX include automatic emergency braking, blind-spot warning, and lane departure warning. The BMW also delivers a full suite of driving aids, such as adaptive cruise control, lane-keeping assistance, and remote parking functions. Additional options are available to upgrade performance and comfort—including EV motor upgrades for faster acceleration or better range and customizable drive modes that change steering response time and handling.
Drivers can choose options like 21-inch wheels with performance tires or heated rear seats for more comfortable rides. Infotainment features can be customized in the iX, too; choose from upgraded displays with gesture controls or wireless charging stations to keep devices powered up on long journeys.
Crash Ratings
Regarding safety, the 2024 BMW iX is a leader among electro-powered vehicles. With top marks in every category of the IIHS and NHTSA crash tests and a five-star rating from Euro NCAP, this EV conveys the highest level of protection for you and your passengers on even the roughest roads. The side airbags offer reliable protection in an accident while staying out of sight when not needed. And thanks to its steel chassis construction with partial aluminum elements, you can rest assured that this vehicle has been built to keep everyone safe.
Its interior solid structure offers superior impact absorption should an accident occur – making it one of the most dependable choices available today for drivers looking for secure travel without compromising their love for eco-friendly transportation options. 
You May Find Interest: Nissan Leaf Review: MPGe Efficiency, Performance and More [Detailed Guide]
Living with the BMW iX
Owning the BMW iX is an experience like none other, delivering a unique combination of performance and luxury. Read on to find out more about its wonderful features!
What It's Like to Own
Owning a BMW iX is an exhilarating experience. From the smooth, whisper-quiet powertrain to its luxurious exterior and interior design, it's clear that no expense was spared in creating this all-electric SUV.
The performance boosts provided by the three driving modes – Efficient, Sport, and Personal – make it efficient and powerful enough for any journey. Despite its size, the vehicle offers a remarkably comfortable ride despite bumps or uneven terrain, thanks to advanced adaptive suspension technology.
With up to 290 miles of range per charge and rapid charging capabilities, there are fewer worries when planning long drives or trips outside city limits. Finally, inside, you can enjoy cutting-edge infotainment systems and driver assistance features that make time behind the wheel less stressful and more enjoyable.
Performance and Comfort
The BMW iX is indeed a car like no other. The electric powertrain produces an impressive 610 horsepower, giving you the performance of a luxury sport sedan with all-electric efficiency.
With up to 290 miles of range on a single charge and fast 220kW public charging capabilities, you can take longer trips without worry. Inside the cabin, you are greeted with intuitive controls and ample space for passengers and cargo alike for superior comfortability during long drives or daily travels.
On top of this, whisper-quiet EV operation provides smooth acceleration response from any speed, ensuring minimal driver fatigue over extended periods behind the wheel. Combining powerful performance, great range, and optimal interior spaciousness makes the BMW iX an ideal vehicle whether commuting around town or taking weekend road trips cross-country in style and ease while also being incredibly efficient at the same time. Additionally, you can also read about- Top Automobile Companies in World By Sales [Top 20 List in 2023]
Frequently Asked Questions (FAQs)
Now, let's explore some frequently asked questions about BMW iX.
1. What is the BMW iX?
The BMW iX is an all-electric luxury SUV released by a German automobile manufacturer in 2024. It features advanced infotainment systems, autonomous driving technology, and sporty exterior design.
2. What are the key features of the BMW iX?
The BMW iX offers a battery range of up to 310 miles, top speed of 124 mph, 0–60 acceleration time of 4.6 seconds, and advanced software like gesture & voice control for optimal convenience while driving safely.
3. How does cruise control work on the BMW iX?
The cruise control feature uses functions from its Active Driving Assist Pro package to maintain distance or maneuver around slow traffic without any input from the driver. That can be adjusted using steering wheel touchscreens, and voice commands with highly reliable accuracy during automated/autonomous use cases.                                              
4. Should I take any safety precautions before riding an electric 2021 BMWIX?
Yes! You should check tire pressure and other fluids levels regularly for maximum performance efficiency and verify if brakes, lights (headlights), mirrors, and sensors are working correctly since they are essential when operating an electric vehicle such as Electric 2021BMWIX. Additionally, you need to make sure car seats are set properly in order to ensure adequate airbag protection in case of collision.
Takeaway
The 2024 BMW iX is a top contender in the electric SUV market, offering unparalleled performance and advanced tech that one would expect from such a renowned luxury car brand. Featuring superb range, power, efficiency, spaciousness, comfortability, and agility – everything works together to create an unforgettable driving experience.
With its all-electric engine exclusively designed for maximum energy output and impressive charging capabilities that allow drivers to go faster with every charge cycle, it's easy to see why this has become a top choice in the EV world today.
The interior is thoughtfully designed with clean lines and luxurious craftsmanship that will impress even the most discerning driver. Furthermore, its journey-enhancing technology adds extra convenience to your daily commute or long road trips, making BMW's newest addition one of the most cutting-edge EVs out there today.