Protect Your PC with the 20 Best Antivirus Software for 2023
Listen to the Podcast:
With the best antivirus software, you can keep your Windows computers safe from malware and other online threats. Even though Microsoft Defender antivirus might be enough to keep your PC free of infections, it can't match the extra features that come with paid antivirus software.
Antivirus software is a must-have in the digital world of today. About 32% of people use antivirus software for both business and personal use, while 41% only use it to protect themselves. Since the 2020 pandemic, people are spending more and more time online, and the number of reported cybersecurity problems keeps going up and up. This makes antivirus tools more important than ever.
Every computer needs strong antivirus protection, so we've put together a list of the best free antivirus software for 2023 based on recommendations from leading independent experts. Keep reading to learn about the best ways to protect your computer from viruses, malware, and other threats.
What is Antivirus Software?
Antivirus software is a program or set of technologies that protect a computer from getting a virus. With today's technology, you can set up defences to make it less likely that you'll get a virus, look for signs of virus problems, and get rid of harmful content on your PC.
Depending on the product you choose, your antivirus software will have different features. Most will automatically and on-demand check certain files and directories for attack signs. You should also be able to schedule scans based on your needs, get information about viruses that are found, and get rid of any malicious code that is found.
Some virus software will also show you the "health" of your computer by keeping track of things like how many protections you have set up.
Read More: Best Antivirus for Windows 10
How Does Antivirus Software Work?
Virus protection is like a fence or guard for your PC. Every time you interact with something, your antivirus checks its history to make sure nothing strange is going on in the background. Basically, this gives you real-time protection against all kinds of threats that could end up costing you a lot of time and money. Your anti-virus software can run on its own, based on a schedule, or even when you want to check out certain programs.
Most antivirus software will let you know right away when it finds a threat and tell you what you should do next. Some antivirus software can also be used to do things like speed up your computer.
How to Choose the Best Antivirus Software?
Find out what you need before you buy antivirus protection. If you have young children at home, you might want to look at middle-range antivirus products, since most of them come with parental controls.
Do you want a security plan that covers everything? A lot of high-end products come with protection against identity theft, password managers, backup software, and/or VPN service. Or are you a techie who knows how the internet works and the risks that come with it? Then you might only need a simple, low-cost program. Once you know what's most important, you can figure out how many machines you need to protect.
Most vendors sell licenses for Windows PCs that only work on one device. But midrange and premium antivirus packages offer licenses for Windows, macOS, Android, iOS, and sometimes even Linux that can be used on five, ten, or more computers and mobile devices. Some vendors have plans that cover an unlimited number of devices.
People used to be able to walk into a store, pick up a box of antivirus software, and pay a one-time fee. All vendors now sell software licenses as yearly (or multiyear) subscriptions. The good thing is that you'll always have the most up-to-date software, which you can download from the internet and install right away.
22 Best Antivirus Software for 2023
1. Windows Defender Antivirus

The antivirus software that comes with Microsoft is now a big deal. Windows Defender, also known as Microsoft Defender Antivirus, doesn't quite beat Norton or Kaspersky in malware protection lab tests, but it does beat Avast, AVG, and most other free antivirus programs while working almost entirely in the background.
Windows Defender doesn't have many extra features, but Windows 10 does have parental controls, a gaming mode, and security for its Edge and Internet Explorer browsers. There is no VPN built in, but pop-ups that try to sell you paid antivirus software won't bother you either.
As for a password manager, the Microsoft Authenticator app for Android and iOS has a hidden password manager that syncs with the Edge browser as long as you are signed into your Microsoft account on all devices.
We still recommend Kaspersky Security Cloud Free, which has even less of an effect on your system, better protection against malware, and more useful extras, but there's nothing wrong with using Windows Defender as your main antivirus program.
Read Also: Best Antivirus for Windows 11
2. Bitdefender Antivirus Plus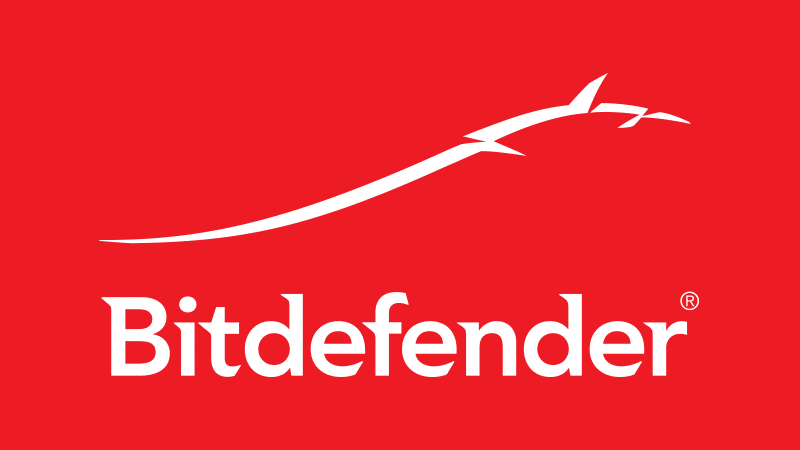 You can buy an antivirus program that does everything an antivirus should do, or you can buy one that does a lot more. Bitdefender Antivirus Plus is the right name for that. In this case, the "Plus" stands for a lot of different features. Ransomware protection, a secure browser for your financial transactions, VPN protection for your connections, a feature that stops ad trackers, automatic detection of missing security patches, a simple password manager, and so on. Even though the name of this product is "antivirus," it has more features than many other security suites.
3. McAfee Antivirus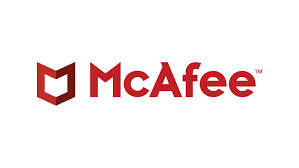 McAfee Antivirus Total Protection gives you everything you need to keep your digital devices safe. The antivirus software comes with a password manager, tools for the McAfee document shredder, tools for improving performance, and tools for safe web browsing. You'll also get help and advice from security experts on the McAfee team when you need it, as well as an identity protection service.
McAfee Total Protection is great for customers who want to invest in a more complete form of protection. It has a light system fingerprint and a lot of features. In other words, your device won't lose much space. You can also get protection for more than one device if you want to keep the whole family safe.
McAfee Antivirus is also very easy to set up and use, so you shouldn't have any trouble setting it up or looking at the features it has to offer. On the other hand, McAfee doesn't have the best overall antivirus protection rating compared to its competitors.
4. Webroot SecureAnywhere AntiVirus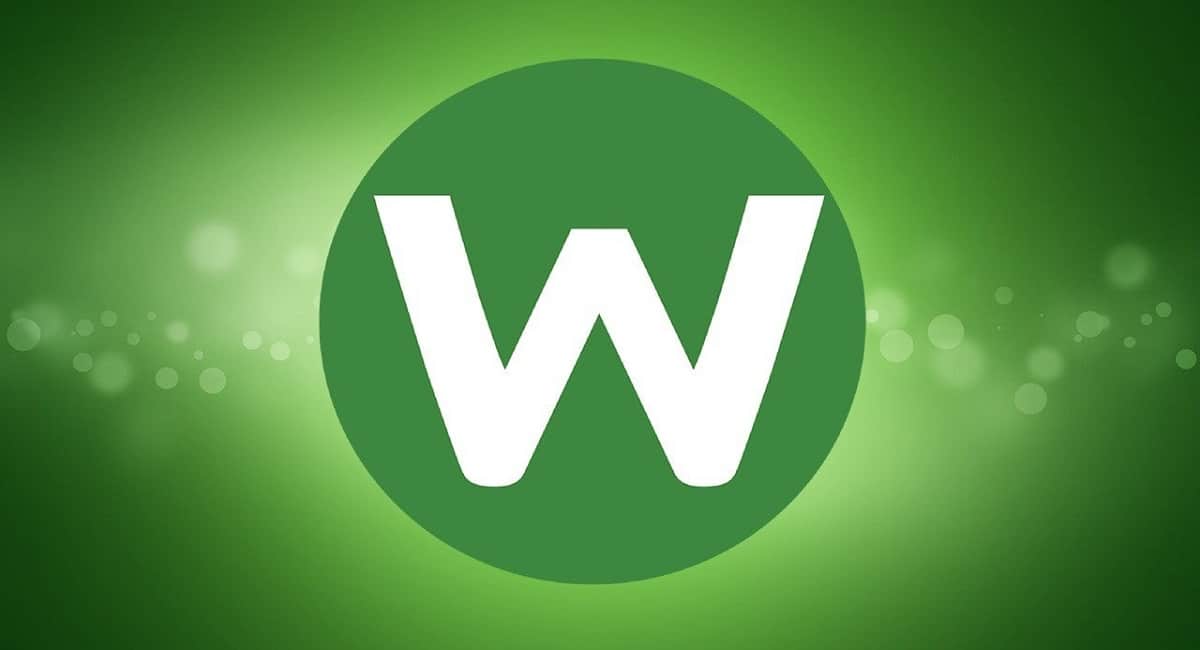 Webroot SecureAnywhere AntiVirus is without a doubt the smallest antivirus program we've seen. When diskettes were common, you could fit it on just one. Because Webroot's smarts are in the cloud, its presence on the ground can be small. Like most antivirus tools, it gets rid of known malware on the spot, but it does something different with unknown malware. It sends information about any unknown program to the cloud and lets that program run in a bubble, making any changes to the system virtual so they don't stick. Cloud analysis can take a little time, but if Webroot finds that a program is harmful, it gets rid of the program and undoes any changes it made to the system. Even ransomware can't stop this system from working. This is what our tests have shown.
5. AVG AntiVirus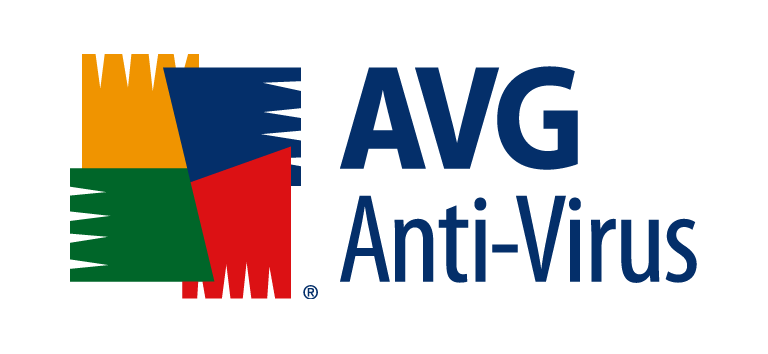 AVG is another well-known name in cybersecurity. It started out by giving away free antivirus software, but now it has a whole suite of privacy, security, and performance products. AV-Comparatives named AVG AntiVirus FREE a Top-Rated Product of 2019 and a Top-Rated Product of 2020. AVG AntiVirus FREE is the most popular product from AVG.
6. Norton AntiVirus Plus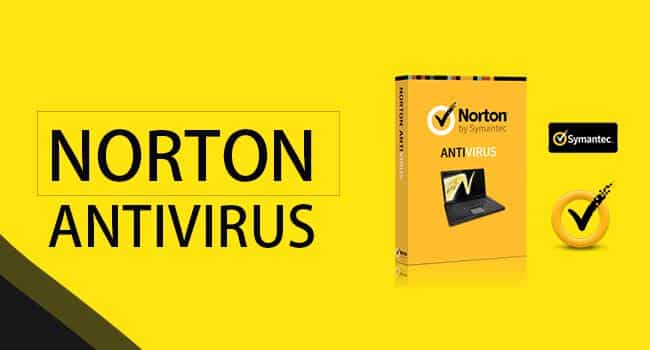 Like McAfee Total Protection, Norton Antivirus Plus gives you more than just basic antivirus protection with each package. You are protected in every way by a number of features, such as a service that finds and stops threats in real-time. There is a password manager, so you don't have to worry about remembering complicated passwords, and both PC and Mac users can use the smart firewall.
Also Read: Best Antivirus Apps for Android Smartphones
7. Kaspersky Antivirus

Kaspersky Antivirus is one of the best antivirus programs in terms of price and features, and it is designed to protect Windows. The service says it will protect you in real-time from viruses and other bad software. You'll also get help to make sure your machine works well every day. There are built-in tools to improve performance that come with the basic package.
Kaspersky's core security is made up of three layers: proactive threat detection, blocking cyber threats in real-time, and removing them right away. With phishing protection, basic antivirus protection also helps protect you from fake websites and emails.
8. G Data Antivirus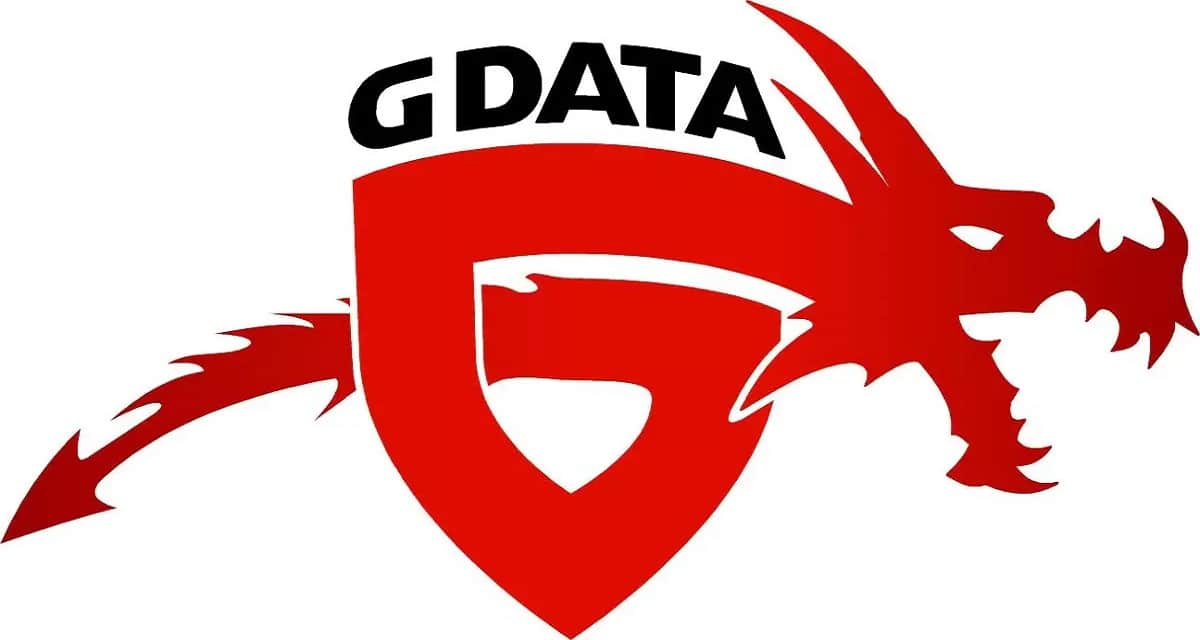 On the G Data website, it says that the first antivirus program was made by G Data in 1985. G Data Antivirus has a long and interesting history, whether it was the first or not. In their most recent tests, two of the four independent labs we keep an eye on recommend this old tool. AV-Test gives it the best score possible, and AV-Comparatives gives it scores that range from passing to perfect. In our hands-on tests of malware protection and protection against malicious downloads, G Data came very close to getting the best score.
This antivirus tool has gotten quite a few extra security tools as it has grown over time. Even when the regular antivirus was turned off, the behaviour-based layers of ransomware protection found half of the samples we gave it. In testing, an exploit detection part did better than most of its competitors. Other extra features include spam filtering, BankGuard protection for financial transactions, active defence against keyloggers, and fine-grained control over which programs start up.
9. Honourable Mention
Malwarebytes Free, which used to be called Malwarebytes Anti-Malware, is not an antivirus. Instead, it is a very useful tool for getting rid of malware.
How do they differ? Malwarebytes Free can't keep a PC from getting infected like antivirus software can. But it does a great job of getting rid of malware that is already on your computer. It also gets rid of (legal) adware and potentially unwanted programs, which antivirus software often doesn't notice.
Malwarebytes Free won't mess up any antivirus software you already have, so you can install it along with one of the brands we recommend. (Just don't pay for Malwarebytes Premium, which is real antivirus software that doesn't do well in lab tests and will interfere with other AV programs.
10. Acronis 
Acronis is a new company that has joined the pioneering group of companies that offer Complete Cyber Protection. Acronis's services, which come in the form of cybersecurity and antivirus software solutions, are becoming more and more popular in Asia, especially Malaysia.
Acronis Cyber Protect combines traditional data backup with cutting-edge anti-ransomware technology to keep your data safe from any threat.
11. Trend Micro 
Trend Micro is also No. 5 on our list. The company mostly makes security software for businesses, but it also has antivirus software for consumers. Reviewers say Trend Micro's antivirus is effective and easy to use, and it can find and remove viruses, ransomware, and other types of malware. The company's Antivirus+Security package ($39.99 a year) doesn't have extra features like parental controls.
Trend Micro Maximum Security can protect up to five devices and costs $89.95 per year. It has parental controls. The Trend Micro Premium Security Suite ($129.95 a year) is the best plan. It works on up to 10 devices and comes with a VPN and monitoring of the dark web. You can also pay extra for a VPN, a password manager, and protection against identity theft.
To Know More: Best Antivirus Apps for iPhone and iPad
12. Surfshark AV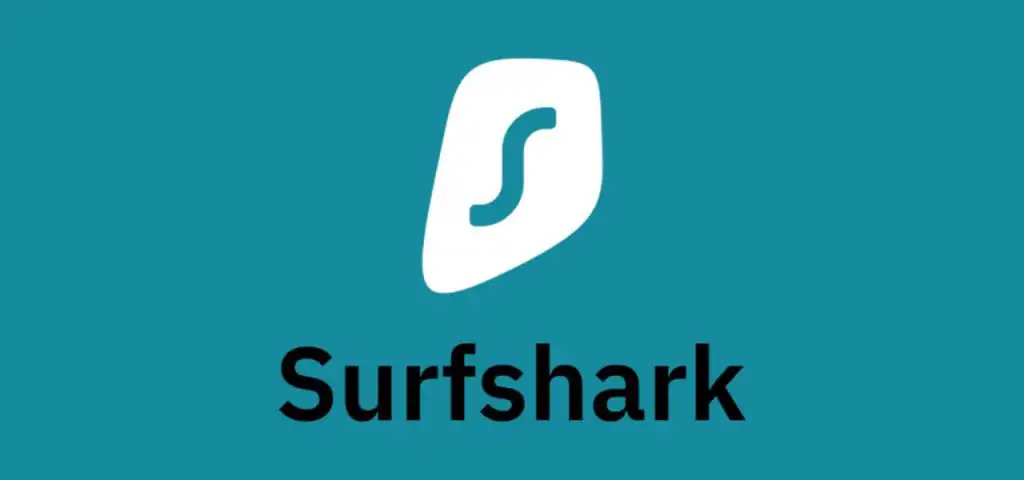 Antivirus programs have been around for a long time, but Surfshark VPN is a relatively new addition. It now comes with an antivirus program. And you have every right to have high hopes for this provider's security bundle.
Sufshark One offers real-time protection from malware, zero-day threats, and threats that are up to four weeks old. It also doesn't use too much of your system's resources, so you won't have any problems with speed. When we tested malware scans, the CPU was used on average about 22% of the time. At its highest point, it was used a bit more, but it quickly went back down.
If you like Surfshark, you can get it for as little as $27.84/year and protect up to 5 devices. You also get a 30-day money-back guarantee in case this antivirus software doesn't meet your needs.
13. Eset NOD32 AntiVirus
Eset NOD32 is a fast, effective, and light antivirus program that is great for gamers who want to keep their computer's performance as high as possible. Reliable antivirus technology can be used on both Mac and Windows devices. It comes with a 30-day free trial and protection against viruses, malware, and more.
14. F-Secure Anti-Virus
Sometimes you feel like a suit, sometimes you don't. F-Secure Anti-Virus does what an antivirus should do: checks for malware on demand, at set times, and when a file is opened. A full scan with F-Secure is fast, and a re-scan is even faster. It also has a new user interface that is more focused on people. As a bonus, the typical price for one antivirus license gets you an F-Secure therefore.
When we last looked at F-Secure, it had test results from all four labs we use and a total score of 9.1 out of 10. (with 10 points as the maximum). F-Secure is only in two of the most recent reports, but it got a perfect score from AV-Test and passed a tough test from MRG-Effitas, giving it a total score of 9.9. A network-level filter prevents access to dangerous websites that host malware, but it doesn't try to find phishing scams. And the antivirus did well in our hands-on test of how well it stopped malware.
15. Panda

Panda Antivirus is an antivirus program made by Panda Security that works in the cloud. It is one of the best antivirus programs and comes in both free and paid versions. Panda's free antivirus offers real-time protection against all malware. It also allows for manual and scheduled scans. All of Panda's work is done outside of your computer's processing system in the cloud. This gives you software that is very light and works well.
16. Avira Antivirus

Avira Antivirus is probably the most popular because it offers one of the best free protection packages on the market. But if you want a lot of protection, you're probably better off with one of the more expensive plans. The award-winning technology is used by more than 500 million people around the world and has an easy-to-use interface.
The Avira security packages come with everything you need from a modern security app, like real-time malware scanning, dedicated ransomware defences, a tool for updating software that works well with a wide range of apps, and privacy tools like a file shredder.
17. Avast  Antivirus

Avast offers both free and paid antivirus software. Upgraded packages come with things like a VPN and tools to help you clean and tune your device. Professional reviewers say that even free antivirus programs are very good at finding and getting rid of viruses, ransomware, and other types of malware.
Part of the reason for this is that all versions of Avast use the same engine to find viruses. There is also built-in protection against hackers and other threats to your Wi-Fi network. Higher versions have extra features like spotting fake websites, protecting against phishing, making sure passwords stored in the browser are safe, and blocking IP addresses. Avast antivirus costs between $69.99 and $139.99 a year, depending on what features are included and how many devices are protected.
18. Sophos Home Premium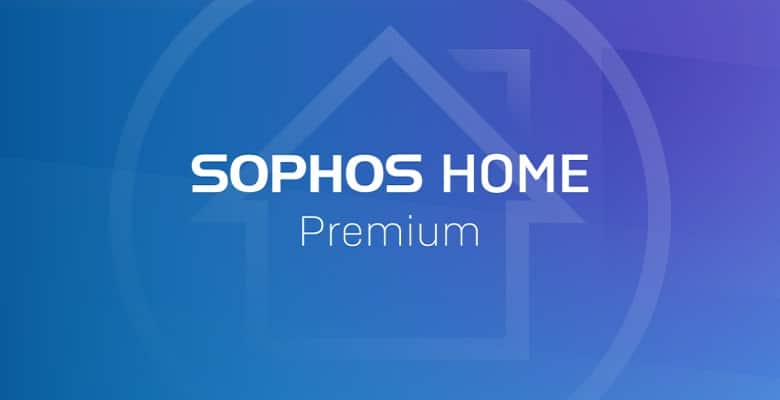 Sophos Home Premium is an anti-virus program made especially for protecting your home or yourself. This technology can protect both Mac and Windows devices, and the software is very easy to use. Some experts might find the interface a bit simple and lacking in ways to customize it, but beginners will love how easy it is to use.
You can Read: Best Free VPN for Android
19. ESET Smart Security Premium
ESET is one of the best-known antivirus programs in Europe. It doesn't slow down your computer very much and scans quickly. It used to be pretty bad at finding malware, but in recent lab tests, it did a lot better. The basic version of ESET NOD32 Antivirus is easy to use, but it doesn't have many extra tools that are useful. ESET Internet Security now includes protection for webcams, parental controls, a browser extension that makes browsers more secure, and ESET security software licenses for Mac, Android, and Linux devices.
The most expensive version of ESET Smart Security, called Premium, comes with a password manager and a way to encrypt files. But there isn't a VPN client, backup software, or a way to delete files. ESET charges per device, which is best for people who want to protect more than one device. But if you have more than 10 devices, ESET's prices can add up.
20. Adaware Antivirus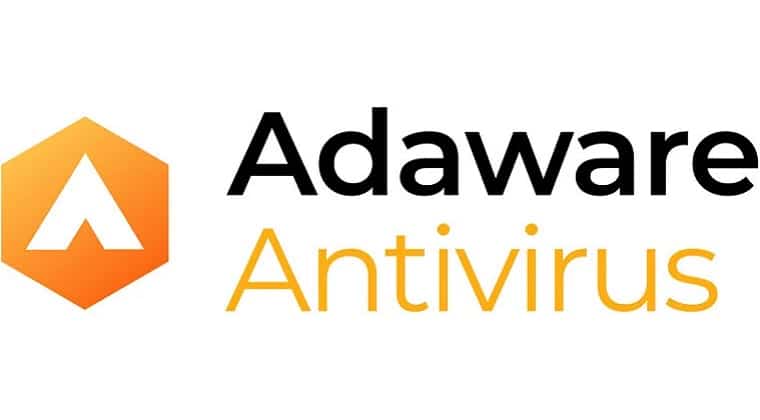 Adaware was one of the first companies to protect privacy and fight spyware. It is free software that has won awards and keeps you safe from all kinds of online and offline threats. The free version has a smart scan built in that responds right away to threats that come to your computer. Adaware's free antivirus software runs in the background, so the user can use any app or program without any trouble. With Adaware, you can set up automatic updates so that your antivirus can find the newest threats. Adaware antivirus was made on a Windows PC and can be used on Windows 7, 8, 8.1, 10, and the newest Windows 11.
21. Symantec Endpoint Protection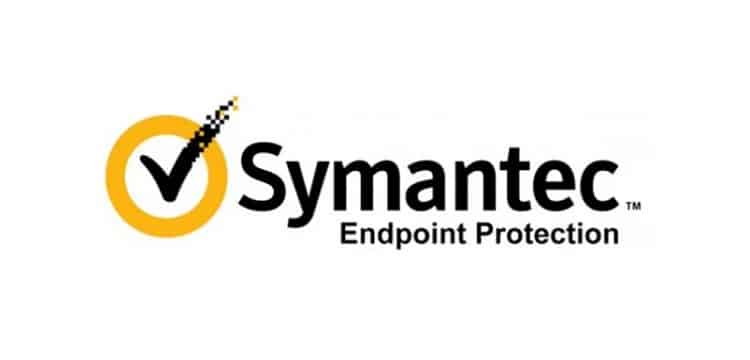 Symantec's first benefit is its Insight file reputation technology, which can find and stop even the newest threats that haven't been found yet. Other layers of protection include protection against viruses, monitoring of behaviour, protection against intrusion, a firewall, and the "Power Eraser," which can get rid of stubborn threats and fix your system.
What Is the Difference Between Antivirus Software and Antimalware?
Viruses are made to copy themselves and spread, while malware is a catch-all term for all kinds of bad code that are made to hurt a computer or network. Malware includes all viruses, but not all viruses are malware. AV software finds threats by looking for signatures that match what is already known in a database of signatures. AV software needs to be updated often because of this.
Malware attacks that are more complex can be found by antimalware software. The two types of defence software work well together, and some AV software has antimalware built in. However, they are not the same thing, and you need to protect against both to be truly safe.
Is Antivirus Software Important?
Some people can get by without antivirus software, but everyone who regularly uses a digital device should have one installed. Even if you are very careful about where and how you use the internet, you could still get malware, ransomware, or other viruses that affect your data and your life. Virus protection software gives you the safety you need.
Know More: Best free VPN for pc
Can Antivirus Software Remove Existing Viruses?
Antivirus software checks the files on your computer's memory and storage to see if they are harmful. If a file is infected, most solutions "quarantine" it by removing it from its original location, making it useless, and moving it somewhere else. This can happen no matter how long the infected file has been that way.
How safe is free antivirus? Just like the paid versions, free antivirus software protects against viruses and other malware. The main difference between the two is that the paid version usually finds new threats faster and may have extra features that the free version doesn't have. Paid software might be able to run faster or do searches that are much more thorough than free software.
Final Word
Antivirus software should be one of the first things you put on your device, whether it's a personal smartphone, a work laptop, or a desktop gaming PC. If you pick the best antivirus software for your needs and budget from our list, malware and ransomware won't be able to harm your device.
As we explained above, each of the best antivirus software for Windows has its own unique features and extra benefits. They also cost different amounts. Now, all you have to do is choose one that is worth your money and will keep your PC and your data safe.
Frequently Asked Questions (FAQs) about Best Antivirus Software for 2023
Let's have a look at some commonly asked questions about the best antivirus software for 2023:
How much does antivirus software cost?
Usually, the price of antivirus software depends on how many features it has, how many devices it can protect, and how long the subscription lasts. A one-year subscription for between one and five devices usually costs between $30 and $40.
Do I need antivirus software?
Yes, antivirus software is a good idea, especially if you run a business. This is because there are many kinds of viruses that can hurt your computer or steal your personal information. Not only that, but sophisticated viruses can also steal information about your customers, which could cost you millions of dollars.
Can you use antivirus software on any device?
This will depend on the antivirus software you put on your computer. Some solutions work on Macs, PCs, and even mobile devices, but others only work on Windows. Before you download anything, you can check to see what kinds of operating systems your software works with. Make sure you do this so you don't waste money.
How do I choose the best antivirus software?
To choose the best antivirus software, think about how easy it is to use, how much it costs, what features it has, and how well it works with other programs. You should also make sure that the company you buy from has good customer service in case you have any problems.
Does antivirus software remove viruses?
Yes, an antivirus program can even get rid of viruses that are already there. Just do a full scan of your device, and if it finds any malware, the program will let you know. Then, you can choose to either delete the file that has the virus or get rid of the virus itself.
What are the different types of internet security?
Internet security is more of an umbrella term for all of the different kinds of protection services that are available. Most internet security software has firewalls, antivirus, endpoint security, sandbox features, protection against ransomware and phishing, file shredding, data encryption, and other services.
Will antivirus protect you 100%?
If you have the best antivirus software, you will be very safe from malware. But no software can promise to protect you 100% of the time. Keep an eye on what you do online to protect your personal information.
Is free antivirus software any good?
Some free antivirus software, like Avast, AVG, and Windows Defender, use the same threat lists as major paid services. This means that they will protect you from malware and threats that are common. Free services usually don't have features like protection from phishing and ransomware, so it's best to pay for those.
Should I put an antivirus on my PC?
Even if your Mac or Windows device already has some virus protection built in, you still need antivirus software. Installing a third-party antivirus program is the best way to get full protection, including protection and response at each endpoint and protection against malware and other potentially unwanted programs.
Is Windows 10 need any antivirus?
Windows 10 and 11 come with Windows Security, which has the most up-to-date virus protection. As soon as you start Windows, your device will be actively protected. Windows Security looks for malware (bad software), viruses, and other security threats all the time.
Is Windows Defender the best antivirus?
Defender used to be terrible, but Microsoft has done a lot to improve it over the past few years. Now, Defender is one of the best free or paid antivirus programs for finding, blocking, and getting rid of malware.
Is it best to buy an antivirus or use a free one?
Paid anti-virus software offers more advanced protection against common viruses than free anti-virus software. For example, Kaspersky Internet Security has a part that watches the system, which helps it find malware and computer viruses that haven't been found yet.
Subscribe to Our Latest Newsletter
To Read Our Exclusive Content, Sign up Now.
$5/Monthly, $50/Yearly