Top Picks: 25 Best Free VPN for PC in 2023
Listen to the Podcast:
A lot of free VPNs make money by taking your information and selling it to third parties. Even when they are in charge of your data, they often have less secure options than paid services. So, there are a lot of risks to using a free VPN for PC, especially since the OS is already known to have security flaws and Microsoft collects a lot of your personal information.
My team and I tried out more than 70 free VPNs to find the safest ones that work with Windows. All free VPNs have some drawbacks, like fewer servers, slower speeds, and fewer security features. But I was able to narrow it down to the best free VPNs to protect your device.
ExpressVPN is the best VPN I tried. I really wanted to stick with free VPNs, but this one doesn't have any limits as free VPNs do. You get high-tech security features, a huge network of servers, and speeds that are very fast. Plus, ExpressVPN comes with a 30-day money-back guarantee, so you can try it out without risk. 
What is a VPN?
A VPN creates an encrypted connection (often called a "tunnel") between your computer and a server that is controlled by the VPN company. All network traffic then goes through this secure connection. This means that your ISP and anyone else watching won't be able to see what you're doing and will have a much harder time connecting your online activity to you.
VPNs can help protect your privacy online, but they don't do everything. Once your traffic leaves the VPN server, it can be watched and maybe even taken. This is especially true if you connect to sites that don't use HTTPS. It's also possible, though hard, to use complicated timing algorithms to figure out when and where your data leaves the VPN server. Advertisers also have a lot of ways to track you online, so we recommend that you use a tracker blocker that works on its own.
VPNs also won't protect you from every risk you face when you surf the web. We also strongly suggest using a password manager to make unique, complicated passwords for each site and service we use, turning on multi-factor authentication wherever it's available, and using antivirus software.
Read More: Fastest VPN for PC
List of the 25 Best Free Vpn for PC in 2023
The VPN tools for PC listed below can protect users well and keep them safe from malicious online threats.
ExpressVPN

CyberGhost

ProtonVPN

Avira Phantom VPN

Hide.me

Hotspot Shield

TunnelBear

Windscribe

Atlas VPN

Nord VPN

ZoogVPN

Surf Shark

VPNBook

Speedify VPN

Systweak VPN

PureVPN

BullGuard VPN

Betternet

SurfEasy

ClearVPN

IPVanish VPN

Unlocator

F-Secure Freedom

Bitdefender Premium VPN

Opera VPN 
Quick Comparison Table: Best Free VPNs for Windows PC
Here you can quickly compare the top features for the Best Free VPN for PC:
 

Speeds

Data Limit Per Month

Logging Policy

Server Locations

Sign Up Required

Windows compatibility

ExpressVPN

Very Fast

Unlimited

Strict No-Logs

94

Yes

7, 8, 10, 11

CyberGhost

Very Fast

Unlimited

Strict No-Logs

91

Yes

7, 8, 10, 11

ProtonVPN

Average

Unlimited

Strict No-Logs

44

Yes

7, 8, 10, 11

Avira Phantom

Fast

1GB (500MB without signing up)

Keeps Anonymized Logs

50

No

7, 8, 10, 11

Hide.me

Fast

10GB

Keeps Anonymized Logs

5

No

7, 8, 10, 11

Hotspot Shield

Fast

15GB

(500MB a day)

Keeps Anonymized Logs

1

No

7, 8, 10, 11

TunnelBear

Average

500MB

Keeps Anonymized Logs

48

Yes

7, 8, 10, 11

Windscribe

Average

10GB

Keeps Anonymized Logs

10

Yes

7, 8, 10, 11

Atlas VPN

Average

Unlimited

Keeps Anonymized Logs

7

No

7, 8, 10, 11
1. ExpressVPN
ExpressVPN is one of the biggest and best-known VPN companies out there. It's been around since 2009 and is run by a company in the British Virgin Islands. It's been offering security and privacy for a long time.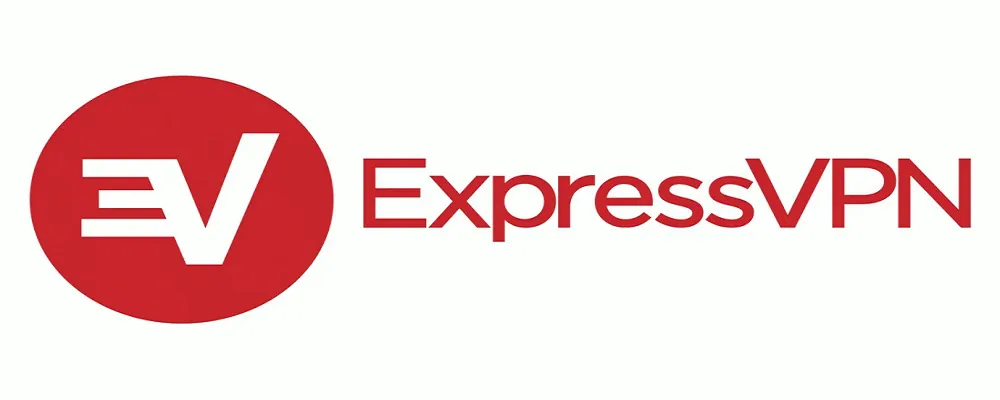 Even though it's not the cheapest service out there, I think there's a lot to like about ExpressVPN. It's hard to find a better service than this one. They have a huge number of features and a wide range of server locations.
Pros:
Very fast speeds across all server locations

Advanced security on both apps and servers

Works with most streaming sites from abroad, including US Netflix

Works in China and the UAE

Zero logs policy

24/7 live chat support
Cons:
Slightly more expensive than rivals

Streaming servers aren't labelled

Occasional dropped connection
2. CyberGhost
CyberGhost is a VPN programme that lets you torrent in a safe way. It is one of the best free VPN for PC that helps you encrypt your online connection and increase your security and digital privacy. This VPN for Windows makes it easy to hide your IP address and surf the web anonymously.
Pros:
Hides your IP for surfing anonymously online with ease.

Protects your digital identity.

Breaks all geo-restrictions.

Unblocks any websites.

Allows you to torrent anonymously.

Helps you to protect your connections on public Wi-Fi.

Enables you to hide IP addresses through good VPN connectivity.

Provides lots of locations to select from.

The speed of this VPN is fast.
Cons:
Certain servers are slow and can affect your network speed.

Username and password management are complicated.

Sometimes CyberGhost software crashes.
3. ProtonVPN

This is one of the most powerful VPNs for Windows PC. Proton VPN is the newest VPN, and it doesn't keep any logs. This VPN service provider does not keep any information.
Some of its best features are that it stops DNS leaks and comes with a simple-to-use ProtonMail bundle.
Pros:
Plans with low costs and a lot of choices.
Connecting to Tor and using Multihop VPN.
Audits of security.
Its paid plan lets you watch Disney+, Amazon, Netflix, and iPlayer.
Cons:
A little pricey compared to other choices.
Problems with inconsistent performance
Read Also: Fastest VPN for Android
4. Avira Phantom

Avira claims to be one of the finest VPN services for Windows, and we concur. It's a decent free VPN that provides boundless, private, and secure access to the internet. The service protects your identity as you surf the Internet and has a new modern UI.
The software not only allows you to browse the web anonymously, but it also allows you to connect to public Wi-Fi without risk. The best part? Because no internet business can flood you with annoying adverts, the app is excellent for streaming, shopping, and social media. It has 50 server locations worldwide and simply increases consumers' security and privacy.
Pros:
Same-country reliability
On registering, no payment information is required.
Policy for minimal logging
DNS servers from third parties
User-friendly custom applications
There is no restriction on the number of concurrent connections.
Cons:
Monthly data cap of 1GB
Desktop users are limited to only one server option.
There is no VPN kill switch.
There is no native Fire Stick app.
There is no live help for free users.
5. Hide.me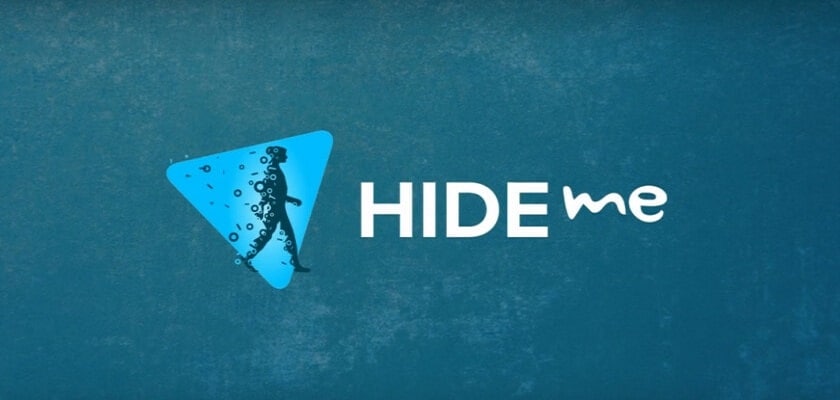 Hide.me combines ProtonVPN and Windscribe. Like Windscribe, the free version only gives you 10GB per month and you can only use it on one device at a time. There are only four countries to choose from, and two U.S. regions, so there are a total of five places to go.
Pros:
On short distances, only 7 per cent of speed is lost.
Minimal logging policy
Strong features for privacy
Custom apps that are easy to use
No throttling of bandwidth
Cons:
Very slow speeds over a long distance
Only 5 places have VPN servers.
One simultaneous connection
10GB monthly data limit
6. Hotspot Shield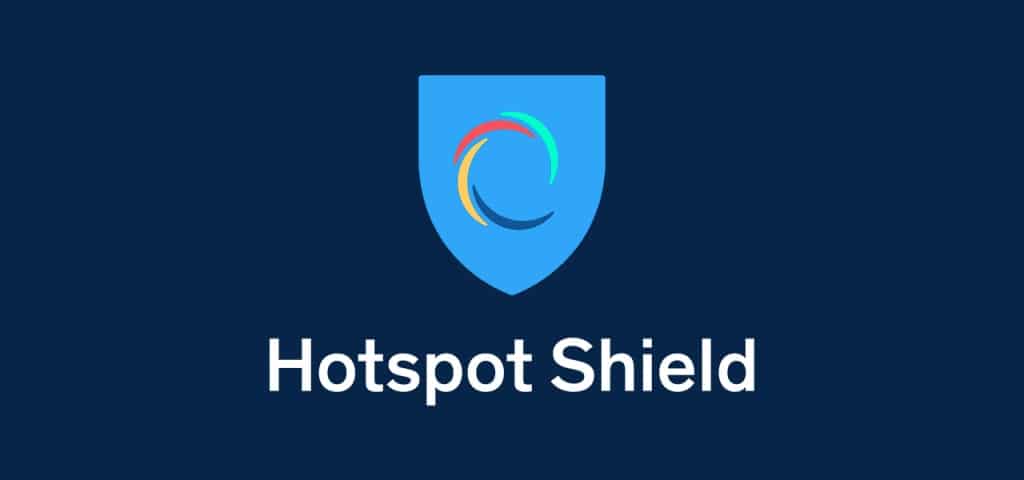 Hotspot Shield has fast VPN speeds, a large number of servers, and easy-to-use apps. Because it logs everything, it's not good for torrenting, and it no longer works with US Netflix. Overall, Hotspot Shield is good for general use, but you can't use it to protect your privacy or get Netflix to work.
Pros:
This is the fastest VPN we've tried.
IP, DNS, and WebRTC leaks don't happen in apps.
A paid app gives you access to HBO, Hulu, DAZN, and torrenting.
There are many VPN servers: 80 countries
VPN apps for popular devices that are easy to use
Cons:
There is no kill switch for VPNs on macOS, Android, or iOS
Usually doesn't work in China
Information from a free app is shared with advertisers
Based in the US, which doesn't respect privacy,
Previous problems with the free VPN app
7. TunnelBear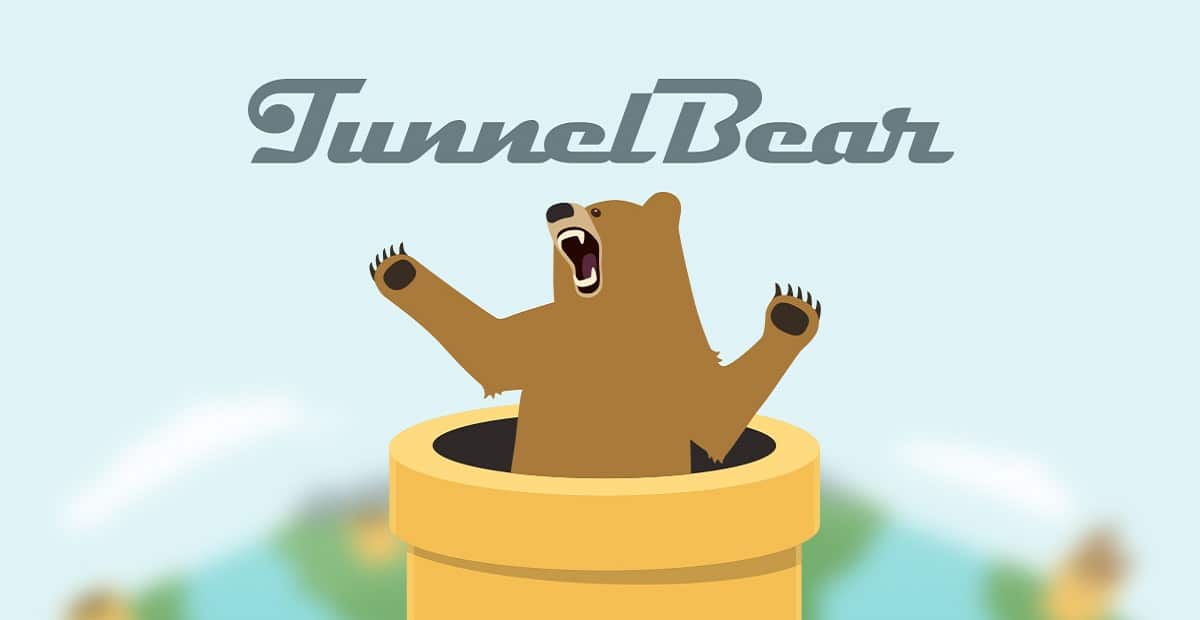 TunnelBear VPN is one of the most popular VPNs on the internet. And there's a lot to do there. It can, for example, unblock streaming sites like Netflix. It also has a lot of features and doesn't keep any logs. TunnelBear also has a free version, which is a good option for people who don't want to really commit.
Pros:
Free plan
Suitable for streaming
Good safety features
Clear Service Agreements
Cool idea
Simple to put up
Cons:
Occasionally, connections can be shaky.
No support for live chat
Can go slowly
Somewhat costly
8. Windscribe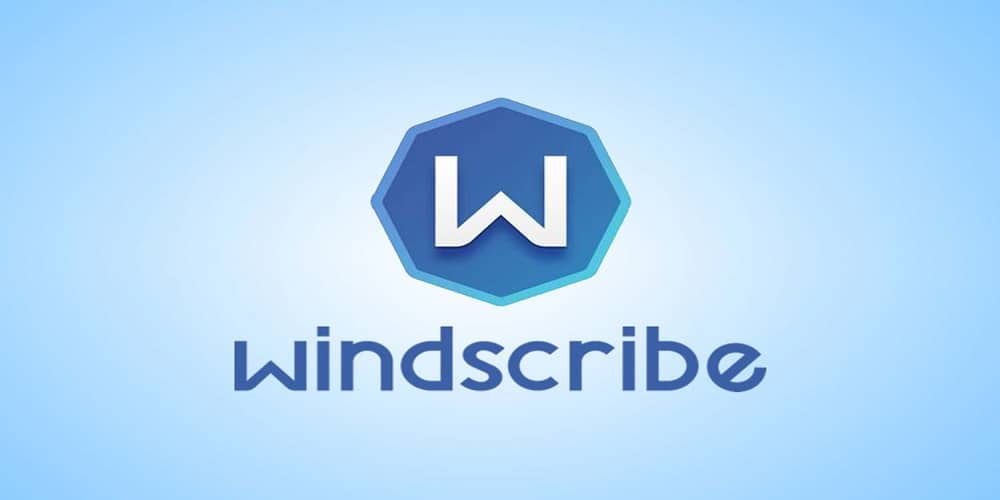 Windscribe is, all around, the best free VPN. It's safe and quick, and it's the best free VPN for HBO Max, Hulu, and BBC iPlayer.
The service logs information in a way that protects privacy and has strong security features. In our tests, it never gave out our real IP address.
There are 10 server locations and a 10GB data limit with the free VPN. Even though 10GB is a lot, it's not enough for people who use the internet a lot.
But customer service needs to get better. There is no live chat to help with complicated problems, and the online knowledge base and chatbot system can only answer simple questions.
Pros:
Good speeds in the same country
Six Netflix libraries can use it.
Minimal-policy logs on privacy
Built-in kill switch for VPN
Policy for unlimited devices
10 places with free server space
Cons:
10GB limit per month
No live chat with a person
Doesn't work with US Netflix anymore
Speeds could go even faster
Also Read: VPN Benefits for Digital Marketers
9. Atlas VPN
Atlas VPN is a VPN app that isn't too old. Atlas VPN is similar to other privacy apps in that it promises to make web browsing instantly easy and anonymous. It does this by removing some of the technical details that can scare off newcomers and people with less experience with VPNs, but it doesn't compromise security.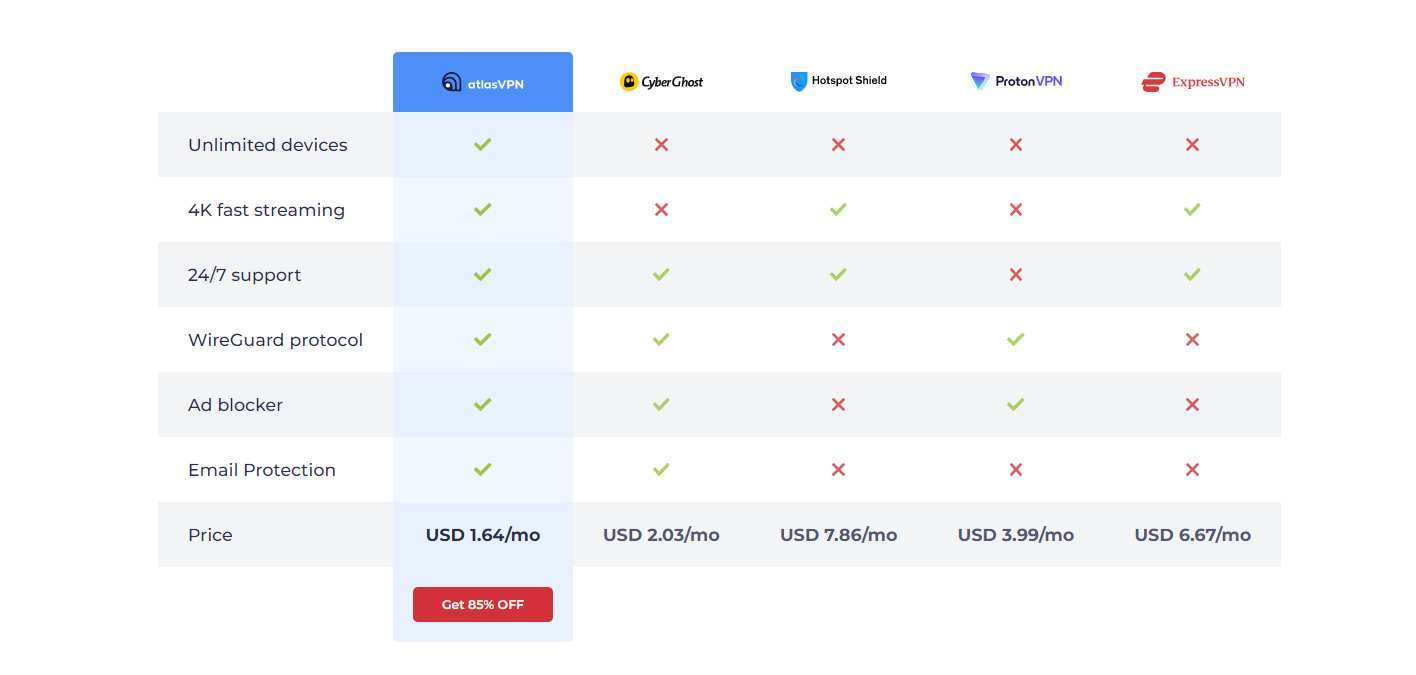 You can find it in both the iOS App Store and the Google Play Store if you want to try it for yourself. You can now use Atlas VPN on both Windows and macOS.
Pros
Option for free VPN
Netflix and other streaming services can be accessed with the paid version.
No logs of information that could be used to identify a person
Decent speeds
Affordable premium plans
Cons:
From the United States
Not available for Linux or routers
Problems with details
How do Free VPNs Make Money?
Tracking and selling your browsing data. You might think that no one cares what you do online, but you'd be surprised how valuable your information is to some buyers. Data brokerage companies buy the information that users give them and then sell it to advertisers. A database with information about how you use the Internet could be in high demand.
The companies that run free VPNs can see what websites you visit, what you buy, how long you spend online, and even what kind of device you use. Then, they can sell your information without your permission and make money.
Be Careful with Free VPN Services
You should be wary of "free" products and services in general, and VPNs are no different. Even though some free VPNs are very good at what they do, not all of them can compete with paid VPNs.
Many VPN services say they are free, but they still take something from you, even if it isn't your money. Some free VPNs, like Hola VPN, sell the connection to your data to other customers. Some free services even keep track of the websites you visit so they can sell this information to marketing firms.
In other words, you might think that these free VPNs are protecting your online life, but they are actually giving away even more of your privacy.
To Know More: Apple TV VPN
Is Using a Free VPN Risky?
Well, it depends on the free VPN service you choose. Even though there are a few good ones, most Android apps are sketchy, full of ads, and have no history or privacy policies. Even worse, these are likely to collect your information, which is the last thing you want from a VPN.
Aside from the risk to your privacy, though, it's important to know that even the best free VPNs have limits. Almost all of them have some sort of data limit or speed cap, and at best, you can only connect to a few servers.
We suggest signing up with a paid provider if you want the best experience possible. Our favourite VPN is ExpressVPN, but if you want to save money, Surf Shark is a better choice.
Conclusion
Even though a free VPN has some restrictions, it's still better to get one than to leave your PC unprotected. A free tool will still give you a lot of information, a few popular places to connect to, and some security features like a kill switch and AES-256 encryption.
But if you want more convenience and don't want to have to keep track of how much data you've already used, you should buy a paid PC VPN. A VPN like this will not only have no limits, but it will also have some really advanced features, like servers that hide their IP addresses or protection against malware.
Frequently Asked Questions(FAQs) about Best Free Vpn for PC
Is there a completely free VPN for PC?
ProtonVPN, Hide.me, TunnelBear, Atlas VPN, Windscribe, and ZoogVPN are also good free VPN services. Each one has its own advantages and features. Our list of the best free VPNs comes down to the following: The best free VPN for PC and Mac users is PrivadoVPN.
Is free VPN safe?
Just put, free VPNs aren't as safe. VPN services have to pay high costs to keep up the hardware and expertise needed to keep large networks and users safe. As a VPN customer, you can either pay money for a paid service or use your data to pay for free services.
Can a VPN give you a virus?
Less likely to be hacked or infected are people who use virtual private networks. But this isn't because a VPN would look for bad software on your device and get rid of it. Instead, the fact that you aren't open to the public means that you can't be hacked in the first place.
Can VPN be hacked?
Their success is a mix of technical tricks, computing power, cheating, court orders, and persuasion behind the scenes. It is hard to hack a VPN, but it is possible. Also, the chances of being hacked are much higher if you don't have a VPN than if you do.
How Do I Hide My IP Address?
Choose the best VPN service for your PC if you want to hide your IP address. A VPN makes a safe network for you by hiding your IP address behind a virtual network. But it is important to pick a good VPN for your PC.
Is there a free unlimited VPN for Windows?
Yes, there are a few free VPNs for Windows that let you use as much data as you want. On this list, you can choose from a number of free VPNs. ProtonVPN is the best 100% free VPN that doesn't limit how much data you can use. But, like other free VPNs, it has other restrictions. In this case, there are fewer servers (100 free servers in 3 countries) and speeds are slow.
Is it legal to use a VPN?
How to answer this question depends on where the free VPN is being used. Each country has its own rules about how VPNs can be used. Some countries let you use a VPN, but other countries don't let you. But if you are using a VPN in a country that allows it, you should still read the terms and conditions of the VPN service provider before using it.
Are there free VPNs for Windows without registration?
Yes, you can use some free VPNs without having to sign up for anything. Here are three free VPNs that don't need you to sign up for anything (including no e-mail address). This is great if you care about your privacy and just want to get a free app and leave.
Does VPN slow down the internet?
Simply put, a VPN will slow down your internet connection because all of your internet traffic will have to go through the VPN server. This is an extra step in the process. But a premium VPN like NordVPN is so fast that you usually won't notice any increased latency; the slowdown is usually invisible to the user.
Can the police track a VPN?
Police can't track encrypted VPN traffic in real-time, but if they have a court order, they can go to your ISP and ask for connection or usage logs. Since your ISP knows you use a VPN, they can tell the police where to find it.
Should I have a VPN?
VPN is always a good idea, but it is especially important when working with sensitive data. You should keep it on most of the time to protect yourself from hackers, data breaches, leaks, and snoopers like ISPs or advertisers who like to look around. VPNs encrypt your traffic and keep cybercriminals and other people from seeing what you do online.
Which VPN can I use without data?
Droid VPN is another well-known free VPN app that lets you use VPN on Android without a data plan to get free internet.
Does ProtonVPN have a virus?
You can use ProtonVPN safely. It doesn't keep any logs, so even if someone asks for your information, ProtonVPN has nothing to give them. It also works with Tor and has SecureCore servers for extra security, if necessary.
Why you shouldn't use a VPN?
You won't be completely anonymous when you use a VPN. Your personal space isn't always safe. In some countries, it is against the law to use a VPN. A VPN that is safe and of high quality will cost you money.
Subscribe to Our Latest Newsletter
To Read Our Exclusive Content, Sign up Now.
$5/Monthly, $50/Yearly