20 Best Antivirus for Windows 10 in 2023 [Free and Paid]
Listen to the Podcast:
Since Windows is the most popular operating system, most malware is made just for Windows devices. You need the best antivirus for Windows 10 to protect yourself from the many cyber threats and possible attacks.
Some people think that Windows Defender's built-in antivirus is enough, but it's not as good at finding and protecting you from the latest malware and "zero-day" threats as you might think. If you want to protect your device in the best way possible, you should use a third-party antivirus program for Windows along with Windows Defender.
Still, you can choose from many good antivirus software providers. We've tested and chosen the best antivirus software for Windows 10 in 2023 to make things easier and more convenient for you. Read on if you want to learn more.
What is Antivirus Software?
Malicious software on a computer or network can be found, blocked, and removed with antivirus (AV) software. AV software is a good part of any cybersecurity system because it is often the first line of defence against malicious software, stopping it before it can do too much damage. It keeps a computer or network safe and stops a virus or other bad code from spreading to other devices.
Read More: Best Antivirus for Windows 11
20 Best Antivirus for Windows 10 in 2023
Norton 360 Antivirus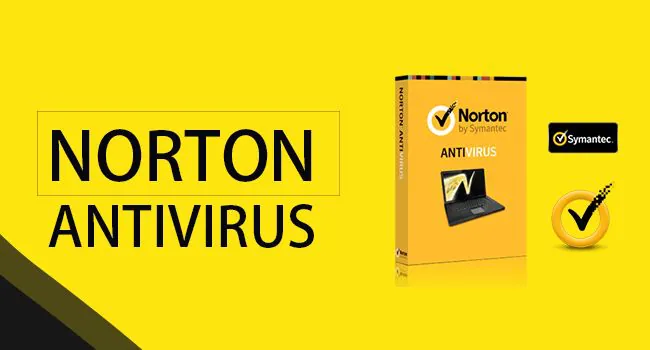 Norton 360 is the best antivirus software for 2023 on the market. It protects against malware very well and has the best extra features of any product on the market. Even though Norton has a lot of features, it is very easy to use. It has an easy-to-use desktop app and an even better online dashboard that makes it easy to use all of Norton's features.
During my tests for malware, Windows 8, 10, and 11 devices with Norton had a 100% detection rate. Its SONAR system uses machine learning to find malware based on how it acts. This means it can find zero-day threats that aren't in any database of malware. And Norton's real-time protection checks all incoming downloads and running processes to stop malware files from infecting Windows devices before they can do so.
Bitdefender Antivirus Plus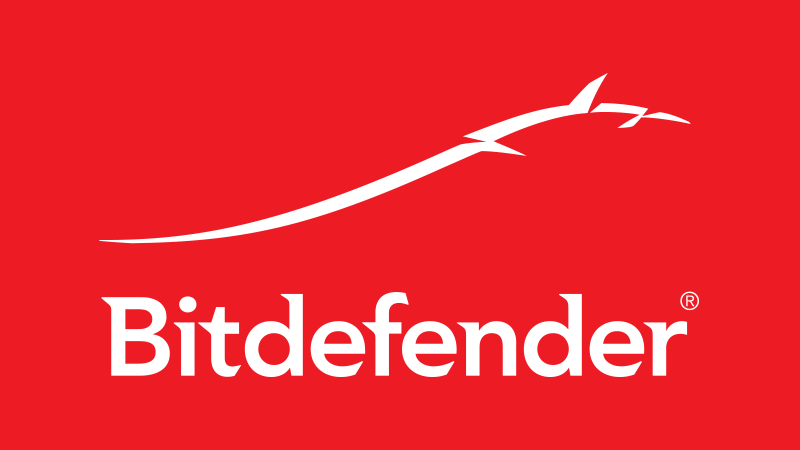 Bitdefender Antivirus Plus is one of the best Windows 10 antivirus programs, and it has a lot to offer for its low price, which ranges from $40 per year for a single PC to $80 per year for 10 PCs.
There is an unlimited password manager, a secure browser with an on-screen keyboard for online banking and shopping, a file shredder, and web privacy software.
Bitdefender Antivirus Plus also has a VPN, but unless you pay extra, you can only use 200MB per day. But there are no controls for parents. Still, the program is easy to use, does a great job of finding malware, and protects against ransomware, file-less malware, and rootkits.
TotalAV Antivirus

online dangers. It has both limited free subscriptions and fully paid ones, and it has all the tools you need to keep your device safe.
With a 100% success rate for blocking zero-day malware threats and 4-week malware, this antivirus gives you a high level of safety. When we tested the TotalAV scans, we noticed that this software has a small effect on how well the system works. You won't even notice that the scans are going on in the background.
The security features of TotalAV can protect you from threats like ransomware and phishing emails. The tool is always checking to see if there are any new threats to your device.
Kaspersky Anti-Virus

If you want the best antivirus protection for Windows 10, you should choose Kaspersky Anti-Virus. In third-party lab tests, no other brand of antivirus software has done as well as it has.
The company's basic package, Kaspersky Anti-Virus, protects up to three Windows PCs for $60 per year or up to five for $80, but you can often get the first year for half off.
Many people don't get the extra bells and whistles that come with more expensive security suites when they use Kaspersky Anti-Virus. There are no controls for kids, the password manager can only hold 15 entries, and you can only use 300MB of VPN per day. (You can pay extra to get as many of these as you want.)
Avast One

Avast One is the company's (relatively) new all-in-one security package. It includes antivirus protection and a lot of other features, such as a VPN service.
The Avast One Individual package protects up to five devices. Its antivirus engine gets high marks from independent test labs, which have given it high scores in recent years and put it among the top-ranked vendors. On top of that, you get an extra layer of protection against ransomware and great URL blocking to keep your web browsing safe.
Overall, this is a well-rounded package. Avast One isn't the best in some areas, but it's strong enough everywhere else and has enough features to make it worth buying. Also, keep in mind that if you want to cover more than five devices, the top-tier Family plan lets you cover a hefty 30 pieces of hardware.
Read Also: Best Antivirus Apps for Android Smartphones
McAfee Total Protection
McAfee has a great malware scanner and a lot of security features for Windows. During my tests, I found more than 99.7% of the malware. Its scanner uses the latest heuristic and machine learning technology to find malware files. During testing, McAfee's full disk scan slowed down my device a lot. Bitdefender and TotalAV, on the other hand, didn't slow down my system at all, even when they did full disk scans.
Intego — Best Antivirus for Mac
Intego is the best antivirus for macOS that you can get. Most antivirus brands only protect Windows PCs. Even competitors like Norton and Bitdefender have far fewer features for their macOS programs than they do for their Windows versions. However, all of Intego's Mac antivirus packages were made specifically to provide high-quality internet security and optimization tools for macOS, which greatly improves Apple's built-in safety features.
LifeLock
With LifeLock, Norton 360 with LifeLock Select will protect all of your devices and your identity at the same time. It keeps your online information safe. It works on Windows, Mac, mobile phones, and tablets.
It comes with a password manager and an identity alert system called LifeLock. It protects your device from threats in real-time and has multiple layers of security.
Malwarebytes

Malwarebytes does protect your computer from viruses and other malware. It did pretty well in recent independent tests that looked at how well it protects against malware threats. But Malwarebytes isn't really known for that. Malwarebytes is the first thing many people use to clean up when they're in trouble. One device can be protected and cleaned for $34 a year, which is less than the usual cost of $45.
Antivirus software costs $80 for a year to cover up to five devices, which can be any mix of Windows, MacOS, and Android. Download this trial version to get the free antivirus software from the company. After 14 days, it "downgrades" to a free on-demand cleaner with fewer features that finds and gets rid of viruses and malware when you run an on-demand antivirus scan.
Webroot SecureAnywhere AntiVirus
The smallest antivirus program we've seen is Webroot SecureAnywhere AntiVirus. When diskettes were common, you could fit it on just one. Because Webroot's smarts are in the cloud, its presence on the ground can be small. Like most antivirus tools, it gets rid of known malware on the spot, but it does something different with unknown malware.
It sends information about any unknown program to the cloud and lets that program run in a bubble, making any changes to the system virtual so they don't stick. Cloud analysis can take a little time, but if Webroot finds that a program is harmful, it gets rid of the program and undoes any changes it made to the system. Even ransomware can't stop this system from working. This is what our tests have shown.
VIPRE Advanced Security

VIPRE Advanced Security and Kaspersky Internet Security are tied because they both offer a good selection of very effective antivirus and security tools. The main reason for this is that VIPRE Advanced Security and Kaspersky Internet Security got lower scores from customers. When it comes to everything else, however, VIPRE is one of the best options, especially when it comes to independent lab tests, pricing, and subscription plans that are easy to understand.
Even though VIPRE has only been around since 2013, the company that makes it has been making security software for Windows since the early 1990s. VIPRE is a very well-known antivirus program. It has won many awards from independent labs that have tested and confirmed how well its AV tools work. Our rating criteria are easily met by its wide range of features and how well they work.
Also Read: Best Antivirus Apps for iPhone and iPad
Surfshark AV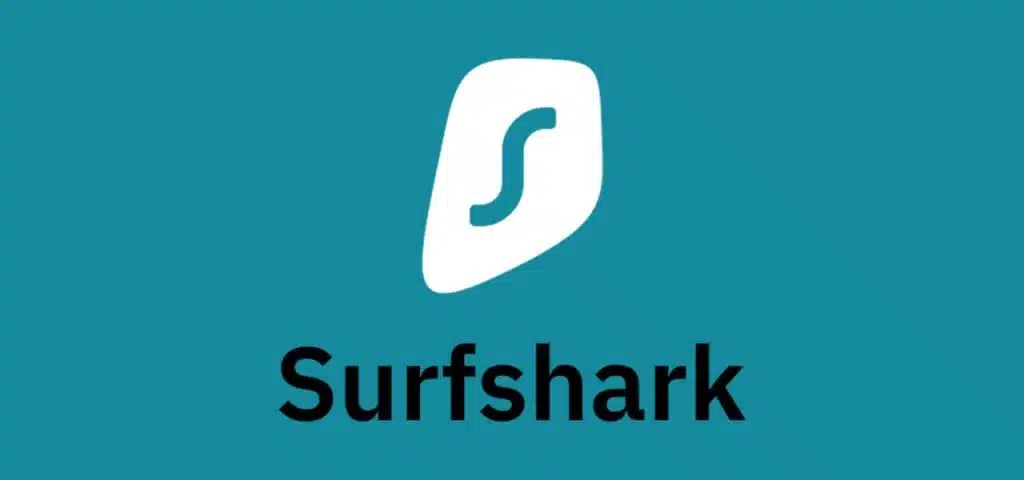 Antivirus programs have been around for a long time, but Surfshark VPN is a relatively new addition. It now comes with an antivirus program. And you have every right to have high hopes for this provider's security bundle.
Sufshark One offers real-time protection from malware, zero-day threats, and threats that are up to four weeks old. It also doesn't use too much of your system's resources, so you won't have any problems with speed. When we tested malware scans, the CPU was used on average about 22% of the time. At its highest point, it was used a bit more, but it quickly went back down.
If you like Surfshark, you can get it for as little as $27.84/year and protect up to 5 devices. You also get a 30-day money-back guarantee in case this antivirus software doesn't meet your needs.
Trend Micro Antivirus+ Security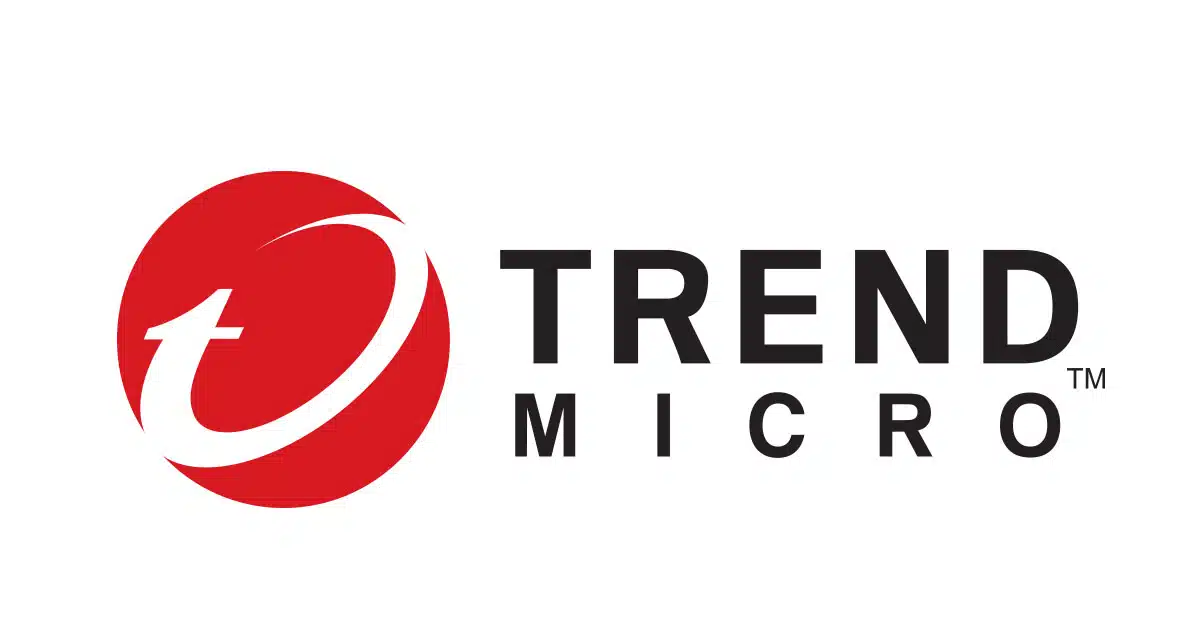 Trend Micro does very well in some lab tests, but its Antivirus+ Security package is even more basic than ESET's. For $40 a year for one PC, you get a gaming mode, a secure web browser for online banking, ransomware rollback, and an email screener to stop phishing attempts.
The bad thing is that your system will slow down a lot during scans, so make sure to do them at off-peak times. You may also get a lot of false positives, which are harmless things that are marked as suspicious. This could mean that Trend Micro's engine for finding malware is a bit too sensitive.
Microsoft Defender
Microsoft Defender is an antivirus program that comes with Windows 10 and can be used as the default if you don't want to look for one yourself. You might think it's not very good because of this, and Windows Defender, as it used to be called, was a questionable product not too long ago. However, this antivirus is now a good product.
In fact, it's better than some of the big-name competitors. Microsoft Defender got the highest score in a recent test by AV-Test and was one of the average performers in tests done by AV-Comparatives, another major independent lab.
Sophos Home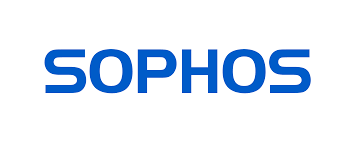 Sophos Home's free antivirus version protects three Windows PCs or MacOS devices from viruses using the company's high-scoring anti-malware tool. You also get a 30-day trial of the company's malware removal tool. For $45 per year, you can cover up to 10 devices.
Avira Antivirus

Avira Antivirus is free and protects you from dangerous websites and phishing scams. It works well on new and old Windows computers, and it fights bad software on its own servers.
If you want strong protection against malware but don't want a lot of security features, Avira Antivirus is a good choice. You can download Avira Antivirus for free. The price for business solutions starts at $38.
To Know More: Security Tips for Windows 10
Panda Antivirus [Panda Dome]

Panda Antivirus is on our list for a few reasons, but mostly because it uses AI and data analytics to find and remove malware.
This provider has good antivirus tools that rely heavily on cutting-edge technology to do the job. It also has a lot of extra PC protection and management features in its "Panda Dome" software, which may make it a good choice for people who want to protect their software and computers in all ways.
ESET Smart Security Premium
ESET has an advanced anti-malware engine and diagnostics tools for Windows security experts. ESET is a good choice for tech-savvy users, but most people should look elsewhere. Still, ESET's malware scanner uses advanced heuristics to find zero-day malware threats, and in all of my tests, it came close to being perfect at finding them.
They gave me a full list of all the files, drivers, and registry entries for my device so that in an emergency, any expert could easily figure out what had changed on my system. These tools are great for advanced Windows PC users who want to learn more about how their computer works. But the tools are way too hard for the average person to use.
F-Secure Anti-Virus
Sometimes you feel like a suit, sometimes you don't. F-Secure Anti-Virus does what an antivirus should do: checks for malware on demand, at set times, and when a file is opened. A full scan with F-Secure is fast, and a re-scan is even faster. It also has a new user interface that is more focused on people. As a bonus, you can get F-three-pack Secure for the price of a single antivirus license.
Windows Defender – Basic security
Windows Defender has been a big part of the discussion about whether or not you need an antivirus on your PC for a long time. We won't talk about it here, but if you don't think you need antivirus software, Windows Defender is the obvious (and only) choice.
Windows Defender doesn't give you a lot of protection, but what it does give you is enough to keep you mostly safe. Microsoft knows that a lot of people use Windows Defender instead of third-party antivirus software, but the company doesn't stop working on Windows Defender.
In fact, this part of Windows 10 gets better with every major update. There's even a rumour that Microsoft will add AI to Windows Defender.
What Should I Look for in Antivirus Software?
When shopping for antivirus software, there are a few things you should look for:
Ease of use: You should have no trouble installing and using the software.
Effectiveness: The software should be able to find and get rid of viruses with ease.
Price: The price should be fair for what you get in terms of features and protection.
Compatibility:  The software should work well with your computer's operating system and other software.
Support: If you have any trouble with the software, there should be good customer service.
Trusted Antivirus Protection for Windows 10 Benefits
When you buy a security suite, you can look forward to a lot of great things. These strong, all-around antivirus programs do more than just keep you safe. You can browse the web without worrying about coming across a dangerous site. And if you like to shop online, you can feel safe knowing that no one can see or touch your purchases.
This includes information about your credit card, personal information, passwords, logins, and more. Many of these suites go one step further by erasing logs of your financial activities. This makes it impossible for anyone to get to your private records. And with real-time protection, new threats and attacks can't get to you or your personal information.
Will Antivirus Software Slow Down My Computer?
Maybe, but probably not. Antivirus software checks files and programs to make sure there is no harmful malware or other threat. The program will have to check more files the longer it takes between scans. These in-depth scans may slow down your computer in a noticeable way. Because of this, you should schedule your scans to run more often or even at night so that they don't slow down your computer.
Even though antivirus software can slow down your computer, it is probably not the only or even the most important cause. Other things, like unnecessary startup and background programs, not having enough RAM or even malware that hasn't been found, can slow down your computer more than an antivirus scan.
How to Choose the Best Antivirus for Windows 10?
As with other software, you should choose Windows 10 antivirus programs based on your needs and your budget. Bitdefender Antivirus Plus gives you the most for your money because it's not too expensive and has a password manager, a file shredder, and its own secure browser.
Norton AntiVirus Plus or Norton 360 Standard might be a good choice if you have more money to spend and only need to protect one PC. Both plans give you access to an unlimited password manager, but the Standard plan also gives you an unlimited VPN and personal information monitoring on the dark web.
McAfee AntiVirus Plus can cover 10 devices for just $60, which is a great deal if you need to protect not only Windows 10 machines but also Macs and Android devices. But McAfee's protections against malware aren't quite as good as Norton's, Bitdefender's, or Kaspersky's.
Is it Worth Paying for Antivirus Software?
Yes. Even though free antivirus software like Windows Defender, which comes with every PC, has gotten a lot better over the years, it still doesn't have all the protections needed for complete online safety in 2023.
For instance, most free antivirus programs don't offer real-time protection, which stops malware from installing on your device while you're using it. Some of the best features of free products, like ransomware protection, web protection, and virtual private networks, are locked behind a paywall.
On the other hand, the best-paid antiviruses have all of these features and many more (like password managers, parental controls, and system optimization tools). Premium antivirus programs also cover all major operating systems and multiple devices, so you can protect all of the devices in your home.
Conclusion
There are a lot of providers to choose from if you want to find the best antivirus for Windows 10 to improve your overall security or get rid of viruses on your hard drive. Norton, Bitdefender, TotalAV, and more are some of the best antivirus programs for Windows 10 right now. These security programs will make sure that your device is as safe as possible.
When choosing an antivirus, keep in mind that a good service does more than just protect against malware. It is also a tool with many uses that keeps you safe when you work, browse the web, or share files.
Frequently Asked Questions (FAQs) about Best Antivirus for Windows 10 in 2023
Let's have a look at some commonly asked questions about the best antivirus for Windows 10 in 2023:
Can antivirus protect against phishing?
To a degree, yes. Some antivirus programs can warn you or stop you from going to a site that is thought to be a phishing site. Others may automatically block emails that look like they came from a bad sender or use language that is often used in phishing emails. But you can't count on an antivirus program to protect you from phishing 100% of the time. When it comes to phishing, you still need to be careful and know what to look out for on your own. An antivirus program won't be able to catch everything.
Is it worth paying for antivirus?
Most people think it's worth it to pay for anti-virus software because it has many security features, such as technical support, reliable protection, and coverage for multiple devices.
Is free antivirus any good?
There are many free antivirus programs, and most of them work pretty well. But they might not offer as much protection as commercial programs. To make sure your computer is safe, it's important to keep your antivirus program up to date and scan it often.
Which antivirus is best for both Windows and Android/iOS/Mac?
Many antivirus programs, including most on this list, can be used on Windows, Android, iOS, and Mac devices.
All of these antivirus programs have been ranked and rated for Windows, but they also work with other operating systems, which is just as impressive. For example, my favourite Windows antivirus software, Norton 360 Deluxe, comes with 5 licenses that can be used on all of my Windows, Android, iOS, and Mac devices.
What is the Best Free Antivirus?
This is hard to answer because all of the antivirus software programs on our list have a lot of useful features and benefits. But if we had to pick the best, we would choose Kaspersky Cybersecurity Solution, Bitdefender, and Avast Antivirus. If you read the reviews, it will be easy to see why.
What Does Antivirus Software Cost?
There are free options, but a paid subscription gives you better protection and more features. Paid versions include things like VPN, password management, and controls for parents. Prices range from $20 to over $100 per year, depending on the number of licenses, the number of devices you want covered, and the features you want.
How do I choose the best antivirus software?
To choose the best antivirus software, think about how easy it is to use, how much it costs, what features it has, and how well it works with other programs. You should also make sure that the company you buy from has good customer service in case you have any problems.
Can I have more than one antivirus program on my computer?
Even though having different antivirus programs on your computer shouldn't hurt it, there's no reason to have more than one, especially if you're paying for them. If you bought a new antivirus program to replace one you already had, the best thing to do is to remove the old one from your computer before installing the new one. Once the new program is set up, run it all the way through to make sure your computer is virus-free. Also, make sure that it is up to date.
Subscribe to Our Latest Newsletter
To Read Our Exclusive Content, Sign up Now.
$5/Monthly, $50/Yearly