Sheikh Hasina – The Superwoman of Bangladesh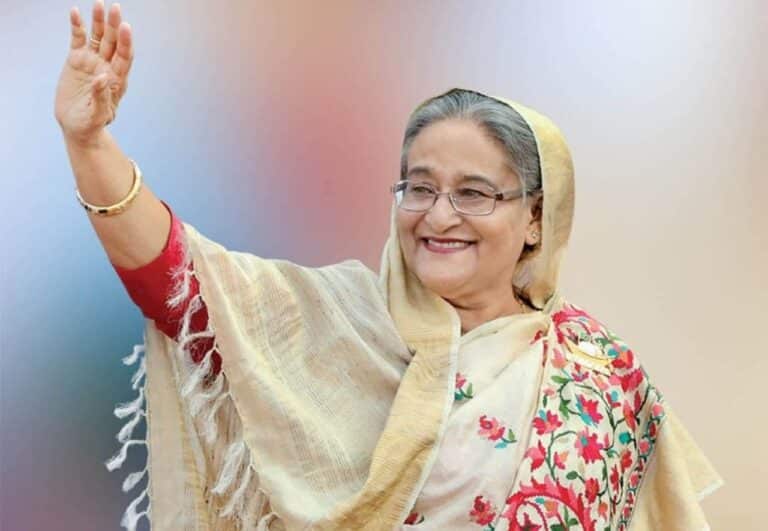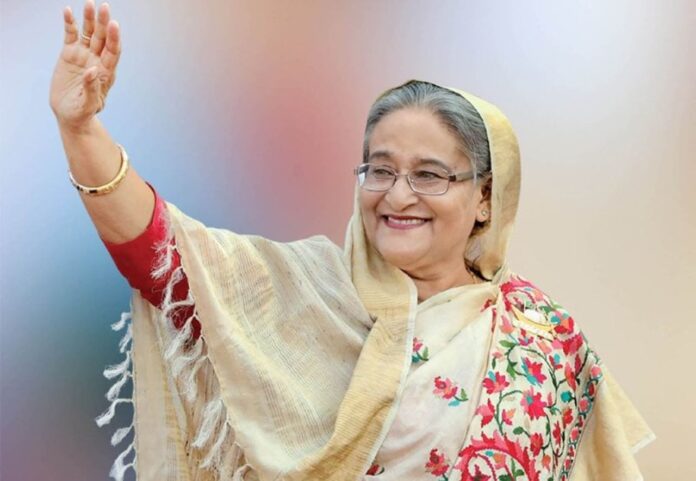 There is a much-talked topic that all the people are discussing currently. The topic is "famine 2023". Most of the countries in the world are in fear of famine 2023. Even the United Nations recently issued a warning of "acute food insecurity".  
But we have Prime Minister Sheikh Hasina – the Superwoman of Bangladesh. She has also become the 42nd most powerful woman in the world 2022, according to Forbes. She was in the number 43 in 2021.
According to local media, Sheikh Hasina, during different programs, said there won't be a famine in Bangladesh, Sheikh Hasina said, adding that the economy is still robust. She added that the world is worried about starvation as a result of the rise in commodity prices on the market as a result of Russia-Ukraine war, as well as sanctions and countersanctions. 
Recently, the World Food Programme (WFP) and the Food and Agriculture Organization of the United Nations (FAO) issued a warning that acute food insecurity is projected to get worse in 19 nations or situations (referred to as hunger hotspots) between October 2022 and January 2023.
About "famine 2023", a report of Relief Web recently said, "Around 45 million people in 37 countries are projected to have so little to eat that they will be severely malnourished, at risk of death or already facing starvation and death (IPC/CH Phase 4 and above). This includes 970 000 people projected to face Catastrophic conditions (IPC/CH Phase 5) in 2022, if no action is taken."
Several months ago, there was another much-talked topic about Bangladesh that "Bangladesh will be like Sri Lanka". From the tea table to the kitchen, radio to internet, Facebook to YouTube, everyone was talking about – Bangladesh will be like Sri Lanka. This topic was on top of discussions and talk shows for several months since April. A quarter of Bangladesh people including some intellectuals, and economists were happy to discuss the topic – Sri Lanka Economy Crisis – in talk shows in different media. Even, it was the talk of the town in South Asia that "Bangladesh is becoming a country like Sri Lanka".
We all know that Sri Lanka is mired in a deep crisis politically and economically. The island nation where 22 million people live has suffered months of acute food, fuel shortages and lengthy blackouts. Apart from this, the nation has suffered from inflation in its most painful downturn on record.
Now, my question is whether those people who laugh, and cheer on such a situation in Bangladesh are really citizens of our country? In fact, they would be very happy to see the country suffering from such a crisis. Do we, as citizens, really want the welfare of the country? Isn't the time for all of us to think about the answer?
Now, I am writing and thinking that if this article is published, then some people would think that I am in favor of the government. On the other hand, another quarter would think that it is against them. 
Also, the value of the dollar is rising, load shedding, fuel and electricity crises are increasing, and above all Bangladesh's gas reserves are drying up. The situation worsened when Russia started its invasion of Ukraine in February.    
Critics have been saying that the government is destroying our Bangladesh economy. Every person of us will be in debt, Bangladesh will be a bankrupt country, they said. 
I am telling you that there is Sheikh Hasina – the Superwoman of our country who can solve all the problems for Bangladesh. She dreamed of the Padma Bridge, Metro Rail, Flyover, Payra Port, Rooppur Nuclear Power, Tunnel, and many projects in order to build Bangladesh as a developed country. She is not only our Prime Minister but also Bangladesh Superwoman. 
There's a quote of Otto von Bismarck: "Only a fool learns from his own mistakes. The wise man learns from the mistakes of others." 
So, not to follow others, but to build according to one's own goal. I hope Bangladesh would be a developed country one day under the leadership of Bangladesh Prime Minister Sheikh Hasina, the daughter of Bangabandhu and Father of the Nation. 
We criticize ourselves for our spiritual prosperity or for ridiculing us. Therefore, when people open the book, people focus on the subject that people want to read. In this way, your criticism has a purpose so that you can make the slightest outline in the life of a person. Our main objective should be not to read page after page, but rather bring that knowledge to life in reflection.
The article is translated by Editorialge Desk